How to Clean & Field Dress a Rabbit for Consumption: Complete Guide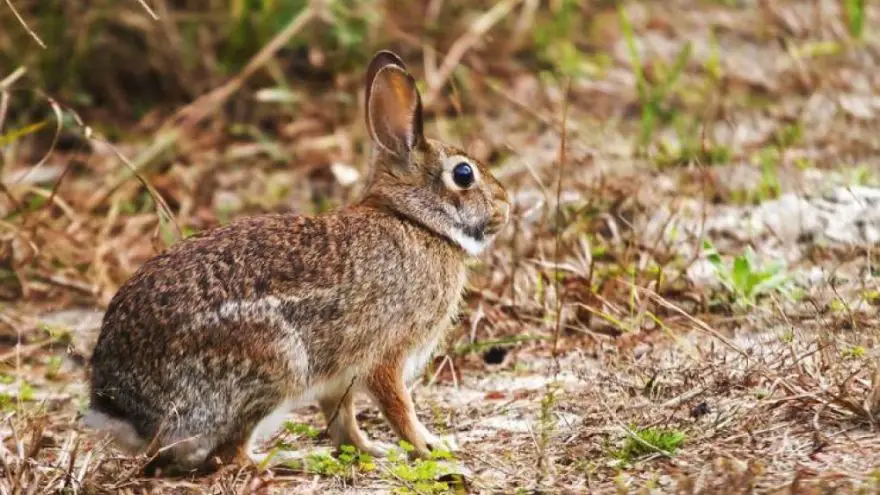 How to Clean & Field Dress a Rabbit for Consumption: Complete Guide
thegearhunt.com
(
Disclaimer

:  Article Contains Graphic Imagery & Content)

The meat of a rabbit is one of the healthiest meats available for consumption. Rabbit offers a higher amount of protein per serving, along with a lower percentage of fat than beef, pork, or even chicken. This is due to the food that a rabbit will consume in its lifetime, searching out meals such as alfalfa, or even some berries.

Eating rabbit is not very popular in the United States, most of us think of rabbits more traditionally as pets. This is why rabbit meat can be very costly to purchase when you can find it. Most of the time when you do find rabbit meat, it has been imported from other countries such as China. This is due to the fact that you can't legally hunt, and then sell your kill for others consumption within the United States. Since the demand for rabbit meat is so low, you also won't find too many rabbit farms within the United States raising rabbits for slaughter. Which is why those who do consume rabbits normally hunt them from the wild.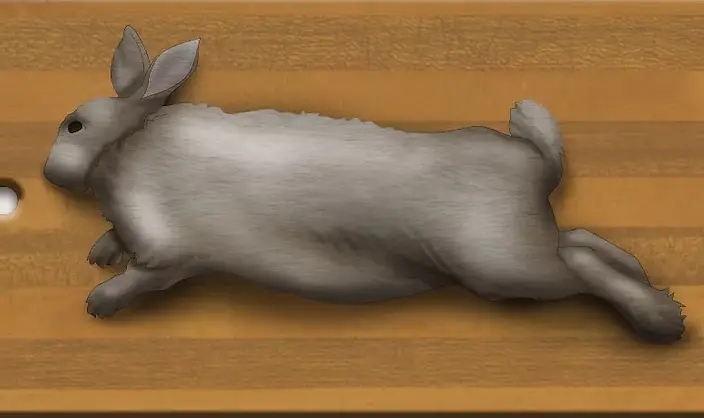 When it comes to eating rabbit, that age-old expression, "it tastes like chicken" rings true for the flavor of rabbit meat. The meat from a rabbit will have a stronger, earthy flavor than that of chicken. Since rabbit meat is so comparable to chicken, you can prepare rabbit meat in the same style and recipes that you do with chicken.
If you want to avoid the hassle of finding rabbit on the market while cutting the cost to your wallet, as in some places rabbit can be found for as much as $10-$15 a pound you could hunt and kill your own rabbit. Doing so allows you to put a protein source on your table for little to no cost at all. You will, however, need to field dress and butcher your rabbit as well. Here you will find step by step directions for doing just that, making this process so much easier for you.
Removing the Skin of a Rabbit
Field Dressing a rabbit is much like field dressing a deer, the only real difference is that with a rabbit you would normally remove the skin before opening it up. Where with a deer, you do exactly the opposite. Removing the skin from a rabbit is a relatively simple process and can be done with the following steps: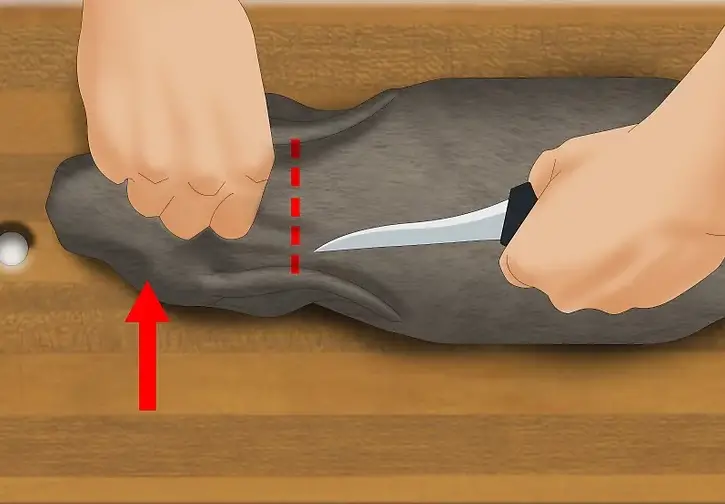 Dressing the Rabbit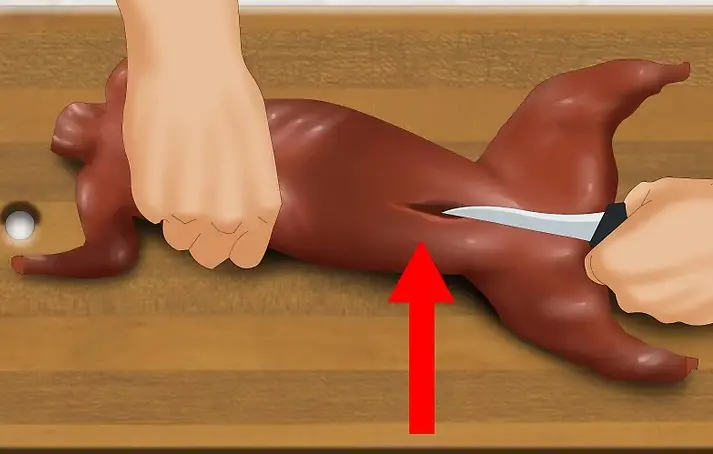 Butchering a Rabbit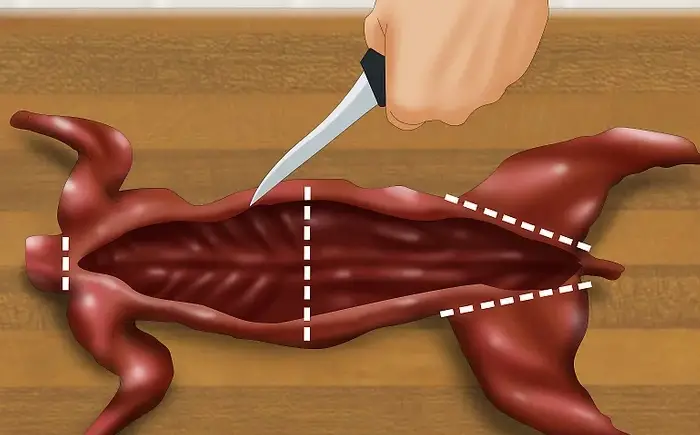 Now that you have killed, skinned, and cleaned your rabbit the last step for processing your rabbit for consumption is to butcher the rabbit. If you are fortunate enough to live near a butcher shop, you could ask them to do this portion for you. But seeing as how you already have your hands dirty from cleaning the rabbit, why not go all the way and finish the process yourself.
Tips for Cooking Your Rabbit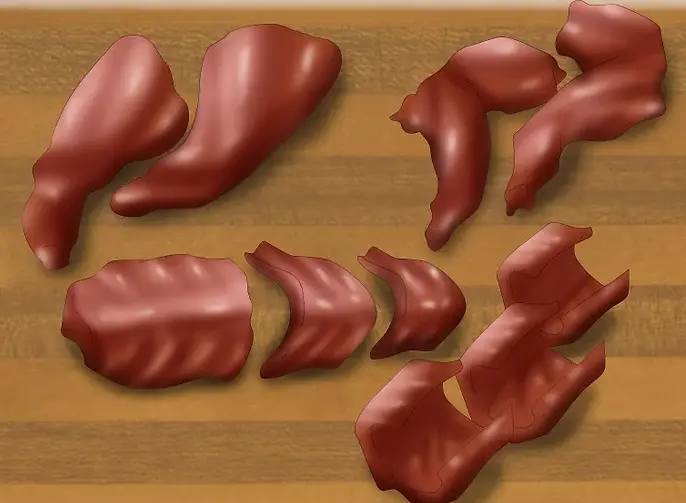 Now that you have gone through this guide it is my hope that you have gained the knowledge you need to test this experience out for yourself. For most people they still think of rabbits as being the Easter Bunny or as pets, making it harder to picture themselves eating or hunting for one. When in fact rabbit is one of the healthiest options out there when it comes to protein, so if you're willing to give this meat a try you won't be sorry.
Sources
Most Read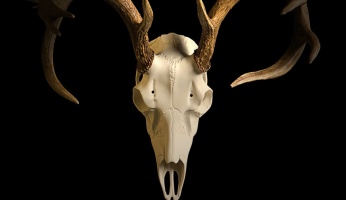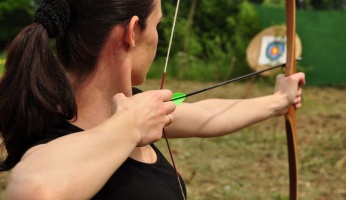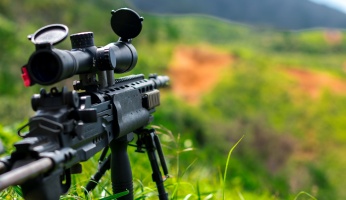 Subscribe to our Newsletter