Best Animal Traps Reviewed and Rated
It seems like with the advent of animal rights trapping has taken a back seat. It has been frowned upon and all over the net there are articles about the terrible acts of trappers. Still, there are plenty of trappers out there taking very safe and responsible actions in their process. They are using the most up to date technologies and traps that hold animals in a very humane way. The best animal traps are checking the traps regularly as well and not leaving animals out there to suffer
Our Top 3 Picks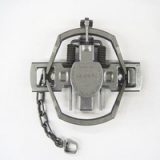 Minnesota Brand MB-550 Offset

Our rating
Powerful and sturdy design
Price:

See Here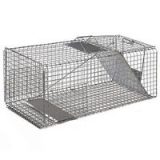 OxGord Live Animal Trap

Our rating
Sturdy materials
Price:

See Here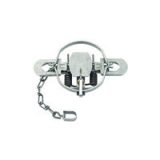 Duke 0470 Animal Trap Coil-Spring

Our rating
Traditional trap design
Price:

See Here


Trapping is a unique outdoors experience. It is much akin to hunting and fishing. In some ways, you could argue that holding an animal in place is far less painful than pulling one through the water with a hook in its mouth and then suffocating it while you smile and get a photo. For some reason, however, scales don't get the same type of love as fur in the activist world.
That said, for my trapper brethren out there I would love to take the time to review some of the best animal traps on the market today. We will look these over based on several criteria. I think it's important particularly this day and age that we discuss the following when considering a good trap.
Quality
The best animal traps are going to be made up of reliable metals and have very few reviews about issues with damage or damage upon receipt. Also, I like to see traps that survive sometime in the field as well. The dark reality of trapping is that these animals are struggling for their lives. You better have the power in your traps to hold them.
Humane
If animals are made to suffer than no one wins. As hunters, trappers and general outdoorsman, we should have the utmost respect for the prey we stalk and our number one goal should be a humane and quick death. These traps must show that they will not cause more suffering than necessary
Assembly

If a trap is a struggle to set up that should count for something and it shouldn't be something good. No one wants a trap that takes 20 minutes to set and needs 2 tools to get it done. There is much to be said about the convenience of assembly.
Size
Depending on what you are after the size of your trap is very important. Size affects your ability to cover the trap and camouflage the trap.
5 Best Animal Traps
1. Minnesota MB-550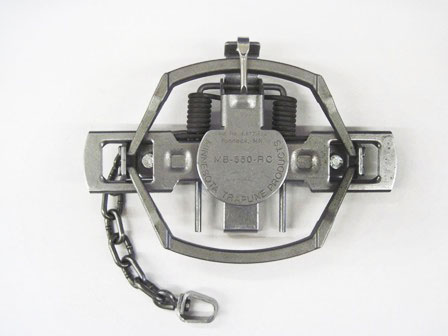 If Batman were a trapper, he would carry the Minnesota Brand MB-550 Offset.
Expand to see more
With cast jaws this trap has the power to hold tight and the crunch proof swivels to allow the animal the ability to move around once trapped. This is an impressive design and a beautiful look as well.

The reviews on this model are short and sweet it is a powerful trap that is ready for battle right out of the box. Many mentioned how readily it caught the 'elusive coyote' and held on tight. These traps have the power trappers are looking for.

The price on this trap is comparable to the quality of the trap itself. Though the Minnesota Offset prices best on Amazon in comparison to other online outlets. Even if this trap was twenty dollars more I believe trappers would buy it and love it.

Powerful and sturdy design
Well reviewed trap
Ready to use right out of the box
2. OxGord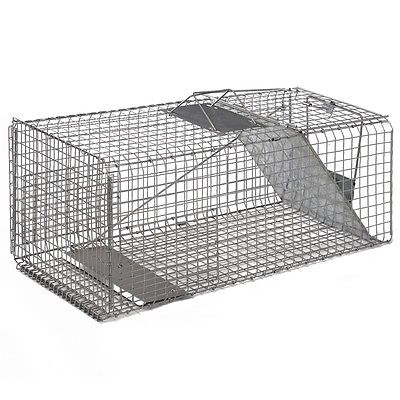 This is a trap mad of professional steel grade for cats, rabbits, racoons, squirrels, checkens, opossums, moles, gophers etc.
Expand to see more
The OxGord trap is a trapper's standard for humane live catches. This trap is an easy to use model that looks and works like the effective traps of professionals who remove vermin and other species of animal that people may not want in their homes. Its straightforward design is makes it easy to use.

The bait, set and release on this particular trap is about as easy as it gets. That makes it a great option for all types of trappers. The OxGord shines when you talk about its ability to trap animals in a humane way. There is practically no way this unit can injure an animal. If you are dealing with a responsible trapper this is the best bet for the animal to be retrieved. It gets held in the small cell without clamps of any kind.

This trap ships well and is reviewed extremely well for its effective and easy use. I think this would be a great addition to anyone's set of traps. It's also priced very reasonably for something so effective and easy to use.
Humane design
Sturdy materials
Goods size
Ease of use
3. Duke 0470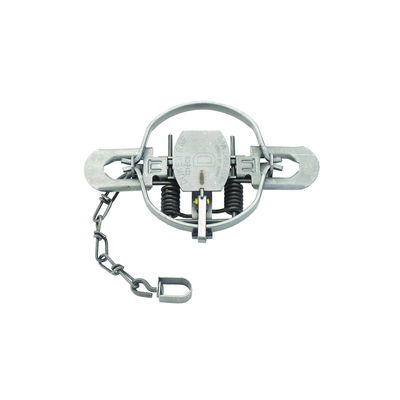 The Duke 0470 hits a more traditional note when it comes to animal traps.
Expand to see more
This model comes in two sizes and features the circular clamp style design. It's a very strong design and though I wasn't thrilled with one of the comments about this trap being able to hold an animal for two weeks or more it did speak to durability of the trap. That said it is a clamp but does not have the sharp jaws that some bear traps do. I would give this smooth holding design thumbs up for its humane trapping ability.

Many of the reviewers were very happy with this unit right out of the box. Others mentioned that it needed a little bit of tweaking out of the box. There were very few reviews about the poor quality of this trap.

If you get your hands on one of these traps you will be spending under ten dollars for a small game size. Though, this trap was also very well reviewed for its ability to catch large game as well. On a whole I think you have a great value in the Duke 0470.
Traditional trap design
Great value
Needs some tweaking before use
4. Duke 110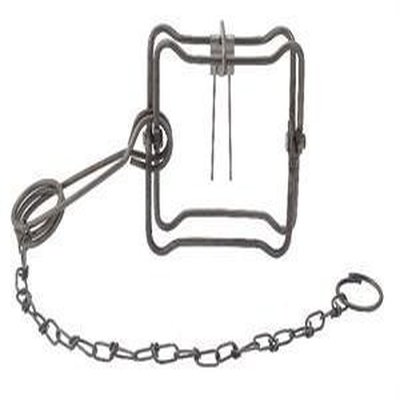 The uniqueness with this item is that you are receiving 6 traps at this price.
Expand to see more
These are very simple body traps designed for mink and weasel as they collapse better on these long-bodied animals. The full jawspread on these traps is 4.5" by 4.5"

These are standard and are made of very durable metal which is a plus. In the reviews, I saw a lot of comments about these traps working well once you learn how to set them properly. That said there may be a bit of learning curve on these traps when it comes to set up.

It was also mentioned that they are very reliable though they may take a while for the animals to be trapped in them. Not sure if the design when set creates something that warns the animals or if it's simply a matter of the area.
Multiple traps in package
Durable metal design
Sturdy
Challenging to set
Takes time to get animals to trigger them
5. Tomahawk 603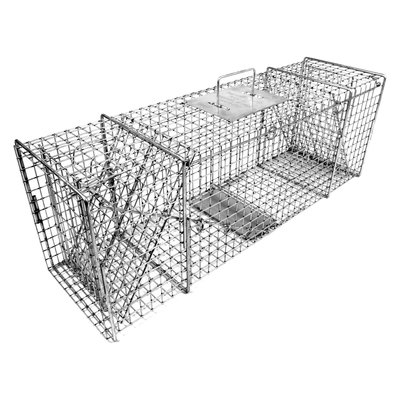 Easy Release Door for Raccoons/Feral Cats/Badgers.This is a powerful trap that is constructed from 12-gauge galvanized wire mesh.

Expand to see more
Like our second trap reviewed this trap would work as well in the woods as it would around your house to catch nuisance animals. It is a solid design and I am impressed by the simplistic design and easy setup of this model.

This model features a rear sliding door for easy baiting and transfer of animals. This is a feature in convenience that goes a long way. You can buy this trap in multiple sizes so that you have the right trap size for the animal you are after. These larger traps can create issues when you are trying to rough them into the landscape. The ability to camouflage these traps is much harder than the classic clamp style traps

When it comes to the humane catch these models take the cake because the creatures are captive rather than pinned to a closing trap. You simply cannot argue a more humane trap than the these models that cage the animal rather than snare it.

Though most of the reviews were on trapping nuisance animals it was clear that they were revered. When it comes to trapping and convenience the Tomahawk comes with a set of great five star reviews at a reasonable price.

Rear sliding door for easy baiting
Humane catch design
Reasonably priced
Harder to hide then the more traditional clamp style traps
Review
We have looked at 5 traps in this buying guide and all of them will perform for you in the field. There is much consideration not only to the type of animal you are going after but also to the style of trapping you'd like to do.
If you are setting the classic clamp style traps look to the Minnesota Brand Offset or the Duke 0470 animal trap. These both bring the classic clamp style with reliability to boot. There is much that differentiates even these two models but either will get the job done for you.
Other trappers may be in the business of the caged capture of their animals and in that realm, you have two very special traps in the tomahawk and the OxGord which are both sturdy traps that will over you a live humane catch option that is not possible with the crushing power of any other style trap.
This buying guide should aid you on your next trap purchase. Whether you buy one of these new traps or just review them and make a purchase elsewhere this guide will no doubt give you a better look at what's available out there in the trapper's world.