Top 8 .40 Caliber Pistols
last updated:
May 06, 2021
Chosen by many law enforcement agencies around the world because of the ammunition's reliability, the .40 caliber round itself is a great option for self defense. The effectiveness, stopping power, and overall accuracy make the .40 cal cartridge a solid choice for EDC (everyday carry). And now modern technology gives us more options for smaller frames, and more control of the snap from the recoil, which can be a bit much on small or lightweight framed pistols.
We put together a little list of our favorites for different needs, as well as different budgets, because a solid reliable pistol doesn't necessarily have to cost you upwards of $800. Check out our list and see what you think.
Looking For Affordable Reliability? Here's Our Pick!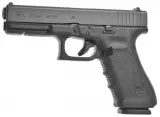 Glock 22 Gen 4
Why is it better?
Interchangeable grip backstraps to better fit shooters of different sizes
Glock reliability and simplicity
Easy breakdown to clean and maintain
Simply an accurate, straightforward pistol right out of the box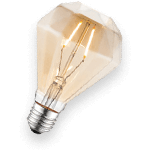 Frame Size Might Matter
If you are carrying concealed, you'll probably want a compact pistol. Just keep in mind that the .40 cal round has a snap in smaller lightweight frames. It might just mean more time practicing follow-up shots to get your accuracy and reaction time where it should be for safe effective handling in a real-world self defense scenarios.
Great EDC Round
One great thing about the .40 S&W, is that you get better stopping power than a 9mm, and you can also still have decent mag capacity, even in a subcompact. Many police departments around the U.S. even switched to .40 caliber all the way back in early 90's. The 40 S&W round was developed specifically for self defense.
Flush VS Extended Magazines
Flat and extended magazines are the difference in a few rounds for your pistol. Which one is more for you depends completely on your preference. This is an especially important decision if you are a practitioner of concealed carry. The extra size of an extended magazine may make it impractical to use an extended magazine.
Something that other users suggest is to use an extended magazine as a back-up magazine so that you don't need to have a bulging weapon on you at all times. Extended magazines usually only add a few more rounds to your overall clip size, but that may be the difference in an important situation.
Frequently Asked Questions
q:

Why should I choose a .40 pistol?

a:

There are a few reasons that you should choose to use a .40 pistol over other kinds of pistols. 9 mm pistols have definitely become the most common and popular used pistol when it comes to everyday use, but the .40 still has a place if you are interested in a few things.

The first thing that the .40 does better than everyone else is that has a good deal more penetration than the 9 mm. It does a better job of getting deep into a target, or for being able to shoot through things. It is also considered a pistol with more stopping power in general. When firing a .40, you will definitely feel more recoil after every shot. Many people enjoy that strong kick that you get from firing a heavy pistol.

Another reason to get a .40 is that they can be used with many different kinds of ammo. Many .40 pistols are designed so that you can use them with many different weights of ammo. This is useful for being able to buy the cheapest kinds of ammo that you can find on the market, which is great for saving you some money.
q:

Will the .40 caliber round stop a bear?

a:

Well... If you find yourself pointing a .40 cal. at a bear, something has gone seriously wrong and you have now found yourself in a horrible spot.

You'll probably be okay against a black bear, especially a smaller one. But, if you're up against a grizzly, you're going to really need to place your shots well. And it's likely that it you'll need to send several shots at that bear to end the threat. There have been cases where bears have been stopped by a 9mm, which has speed but less stopping power than a .40.

So it is plausible, but not recommended that you go out and give it a try. If you want a sidearm for a big game hunt, or just hiking through bear country, a much larger round, one with substantially more stopping power like a .500 S&W or similar would honestly be your best bet.
q:

Is a .40 S&W more powerful than a .45 acp?

a:

The simple answer is no. The .40 S&W was intended to get a mix of speed and stopping power, as where the .45 acp is a knock-down round. Now there are some differences in .45 caliber ammunition. You could be referring to .45acp or .45lc. Both are going to be more powerful with regards to stopping power, but the .40 caliber round also hands some advantages. It's faster, so there is more penetration at a longer distance than the .45.

But if by "more powerful" you are referring to pure stopping power, the .45 was meant to knock the threat down and remove it from the fight.
q:

Should I modify my pistol?

a:

The answer depends on the shooter. If you simply need an EDC pistol, often, less is really more. The less to snag on a draw makes the difference of getting on target fast or being too late, which means... you lose. If this is the case, your modifications should be practical and should be done to improve accuracy and target acquisition.

If you just need to have the coolest race gun at the range (we've all seen that person at the range), then by all means, accessorize. Here are some practical modifications you can easily make:

Trigger: It is actually possible to switch around the trigger of your pistol. Many triggers are either too light or too tough of a pull for many people. This means that it can feel uncomfortable using many new pistols because the pull won't be what you are used to. It is easy to buy a new trigger system that will be more in line with what you are comfortable with.

Sights: Many sets of factory sights that you get with pistols are not quite up to snuff when it comes to being able to accurately shoot. Custom sights are also great because they can give you the capability to be able to fire at night. They might use tritium to be able to glow in the dark and give you that extra edge during the evening.
q:

How do I clean my .40 caliber pistol?

a:

It is important to make sure to properly maintain and clean your pistol on a regular basis. The process is simple if you have the proper tools. This is a general idea of how to do that. The first thing that you have to do is make sure the weapon is clear of ammunition.

This means making sure that the magazine is ejected and that there isn't a round chambered. After this, remove the barrel of the pistol from the rest of the gun. You are going to need a cleaning kit for the rest of the process. This includes having some solvent, some grease, a boring brush, and a brush. First, you should scrub the barrel with a bore brush to get rid of all the extra bits of gunk left over from firing your weapon.

Then you can lubricate it with the grease. After that, you are going to want to use the solvent on the action, which is the top of the barrel pistol. This will get rid of any dirt that has gotten in there. Finally, use a lubricant to lube the action so that the pistol will operate properly when fired.
Subscribe to our Newsletter