Top 10 Black Powder Rifles Reviewed and Rated
last updated:
May 06, 2021
We have come a long way with the muzzleloader, adding improved accuracy, better materials, and even a small amount of weight reduction in some cases. But the one thing that will never change is the closer connection to the hunt a black powder hunter feels every time they head out, remembering to take care with things that have long been lost with modern cartridge rifles. That one shot has to be the one, which adds that extra bit to the hunt.
If you're considering taking up hunting, or just shooting, with a muzzle loader, then make sure you have the best black powder rifle you can get your hands on. It will make a world of difference in the field.
In a Hurry? The test winner after 19+ hrs of research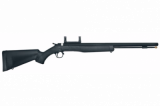 CVA Wolf Muzzleloader
Why is it better?
Great value
Accurate and effective
Lightweight design
20+
Researched Sources
12k+
Reviews Considered
19+
Hours Researching
18
Products Evaluated
Ease of Use
Safety Hazards
Versatility
Style
Features
By Default
10 Best Black Powder Rifles
Criteria Used for Evaluation

Ease of Use
This seems like a misnomer because the whole point of a black powder rifle is that it's a process. That being said, you do want to make the process as simple as possible. There are different loading mechanisms for instance, and caplock rifles seem to be the ones generally regarded as easiest to use. Then there's the kind of powder to buy and the kinds of bullets you're going to use. So if you're new to the game, we would recommend a caplock and all the accouterments.

Safety Hazards
We really don't have to say this do we, because if you're in the market for a flintlock, likely you know how to shoot. But flintlock rifles add an entirely new element to shooting because not only are you dealing with deadly projectiles, you're also dealing with gunpowder, out in the open and sparking mechanism. We're looking for the least dangerous options because as smart as we know our patrons are around guns, we're still going to make sure we help keep you safe.

Versatility
A black powder rifle will just never be as versatile as a more conventional rifle or shotgun. And it's not just because it takes so long to load. These have a shorter effective range because the bullet will be traveling slower. Not only that but they have a greatly reduced trajectory making aiming more difficult. And then finally there's loading. So patience is a virtue when it comes to hunting with these.

Style
They may not be as video-gamey as some of the rifles, or shotguns you'll find these days but we're big fans of the smooth sleek lines. Not to mention the long thin barrel, and the ultra-satisfying pop, flash and cloud of smoke that accompanies the ignition.

Features
There's not going to be a whole lot to talk about here, because when it comes to this type of rifle simplicity is the name of the game. But there are some addons that are going to make the entire hunting process much easier so we're always on the lookout for these little extras and we point them out in our reviews.
Expert Interviews & Opinions
Most Important Criteria
(According to our experts opinion)
Experts Opinion
Editors Opinion
Users Opinion
By Default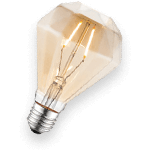 Do you really want a muzzleloader?
Maybe you do. Maybe you want to be able to push your one-shot and done skills to the next level and force yourself to actually hunt or stalk your prey. Well if so a muzzleloader is a gun for you. Their shortened range and time between shots makes them the tool for the dedicated hunter and goes a bit of a way towards leveling the playing field in the dance between hunter and prey.
Frequently Asked Questions
q:

What are the big differences between black powder and more modern rifles?

a:

Well beyond the obvious single-shot element there are a number of other issues any hunter is going to have to deal with. Lower trajectory, longer loading time and slower bullet speed. All this means getting up close and personal with your prey.
q:

Why Do People Hunt with these?

a:

For the challenge of course, and perhaps because they want their experience to be authentic. We're not sure how things get more authentic than being out in nature hunting dinner, but some folks want to take the experience up a notch and do their hunting Revolutionary and Civil War style. They also appreciate the patience required and the 'you only get one shot at this' element.
q:

What is the cleanest black powder substitute?

a:

There is actually a product that gets you more than just a cleaner substitute. We like Blackhorn 209, as it is by far one of the cleanest burning propellent options for modern muzzle loading rifles. Higher velocities are also an added benefit to this one. Check it out!
q:

How many times can you shoot a muzzleloader before cleaning?

a:

Though most people will tell you cleaning your rifle only when its dirty will be sufficient. We recommend cleaning it once you are done shooting for the day. Due to being black powder rifles, they tend to get jammed quicker, the reason why cleaning it will ensure you avoid any of this at all costs. Additionally, keeping it clean will extend the longevity of the barrel giving you more accurate results every time.
q:

Are there different types?

a:

There are a few different types. There is the flintlock which is the really old style rifles used by Daniel Boone during the 19th Century. Then there are caplock rifles which use a metal cap to light the powder that will propel the projectile the cap locks sit on the side of the gun and the spark shoots into the barrel to ignite the gunpowder and propel the shot. Finally, there are Inline rifles have the cap directly behind the powder.
q:

What is the model for Beginners?

a:

For beginners, an Inline model is likely the best way to go. Inline rifles are more reliable, they are safer and they also allow the inclusion of some features like scopes and other elements that while not a traditional part of the hunt, can be quite useful.
q:

What type of powder should I use?

a:

Good question and the answer is it depends on preference and the gun type you have. There are generally four different kinds of gunpowder: 1f, 2f, 3f, and 4f. 2f is by far the most common type of powder used for muzzleloaders, but make sure and double-check it will work with the gun you purchase.
q:

What is the range of a black powder rifle?

a:

Most muzzleloaders experience a more significant drop around 200 yards, requiring more elevation correction on the shooter's end. With that said, you should try to keep your target within or close to 200 yards for an accurate shot. Certainly experienced shooters will have their own answer to this, but we give this as a general point for beginners.
q:

Do black powder guns have serial numbers?

a:

Since black powder rifles, and even revolvers, fall into a slightly different category than modern firearms, they not only can be sold without a trackable serial number, but also have less restrictive requirements necessary to purchase. They can even be easily purchased online and shipped through normal lines of post.
Subscribe to our Newsletter