Best Black Powder Rifles Reviewed and Rated
last updated
Sep 24, 2019
We have come a long way with the muzzleloader just in the last 10 years. Demand for these single-shot specialty weapons is increasing and that means there are plenty of new products on the market. But just because these guns seem anachronist and are single shot, and take time to reload, they are still considered dangerous firearms and are prohibited completely in some states, and highly restricted in others. So before you run out and geta blck powder rifle, make sure you're okay to own one in your state.
In a Hurry? The test winner after 11 hrs of research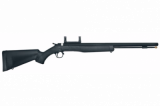 CVA Wolf Muzzleloader
Why is it better?
Great value
Accurate and effective
Lightweight design
14
Researched Sources
12k
Reviews Considered
11
Hours Researching
10
Products Evaluated
Ease of Use
Safety Hazards
Versatility
Style
Features
By Default
Bets Black Powder Rifles
Great value
Accurate and effective
Lightweight design
Breech doesn't close tightly
This gun has such a powerful look about it. Sometimes just the design of stock and barrel like this one is enough to get a buyer excited. The best part about this rifle is that it is not all looks for the sake of looks. It features added recoil padding and a quick-release breech plug.
Lightweight
This rifle is a built for a smaller framed individual or even a younger hunter. That said it is still a solid rifle that has an incredibly lightweight design for hauling and hiking up and down terrain. This .50 caliber rifle is about the best value on the market.
Crushzone Recoil Pad
This add on promises to reduce the recoil by as much as 40 percent. That'll come in handy if you're doing a lot of shooting.
Cost and Value
This rifle has received rave reviews for the low price and ability to get the job done. It has also received incredible reviews on things like accuracy and durability. It also comes with the added bonus of a scope mount in place. It is prepared to take your experience to the next level.
2

. Traditions Pursuit G4 Ultralight
Super lightweight
Beautiful design
Durable
Scope included
Breech doesn't close properly
The Pursuit really is just a beautiful specimen. There are some rifles that play the part and this is one of them. Its gorgeous Chromoly fluted barrels contrasts so well with the camo design on the grips and stock. I am always enamored by the names for various camo patterns and this one does not disappoint. Rugged Mossy Oak Break-Up is how they describe this pattern.
Lightweight
Underweight compared to the average black powder rifle this weapon tops out at 5.75lbs which is hard to believe. This is a claim that Thompson held strong in the creation of the Pursuit and makes its namesake easier to achieve. It also comes standard with a cerakote finish that will increase the durability of the weapon over time.
Bore Sighted Scope
This weapon comes with a bonus factory-installed bore-sighted scope that is shockproof, multi-coated features a duplex reticle. Of course, it's not the best scope on the market but it gets you started and that is very important at the lower price point that this weapon offers.
Cost and Value
This is a solid gun for a good price. Plus all the extras make this a wonderful gun and its low weight makes it a good starter gun for a young enthusiast.
Unrivaled customer reviews
Emphasis on comfort
Beautiful look
Bonus scope and case
If you are looking for one of those weapons that could hand on your wall in the living room the Optima has that look. It's visually dynamic with its stainless steel and black matte combination. It's one of the more beautiful black powder rifles I have seen. Not to mention it comes standard with a Konus 3-9X40 scope and a bonus gun case!
Ambidextrous Stock
This weapon has put an emphasis on comfort and usability with many of its features. Which includes the fact that it can be used for left or right-handed shooters. The comfort also extends to the palm saver ramrod. CVA has taken award-winning parts from its other weapons and built around them to create the Optima V2. This winning combination makes this a great rifle for the price.
Highly Accurate
From a customer's point of view, this rifle has incredible out of box accuracy. Most reviewers claimed this gun was nearly ready to go from its first couple shots. The accuracy made buyers very comfortable shooting this gun even at some very long distances. There was also a number of CVA shooters who were merely replacing their old models and still impressed with the quality.
Cost and Value
This gun wins out prize as the best value. Even though it comes in at about the middle of the road when it comes to price. But it has a lot to recommend it to a black powder shooter. The out of box accuracy and the little details like the ambidextrous stock and hammer spur mean you're paying less for a lot of extras that will raise the price on similar guns.
4

. Thompson Center Impact
Ability to modify size on a muzzle
Durable
Highly Accurate
This is a reasonably priced rifle from a great brand that is full of value-added features. This Thompson offers the ability to remove sections of the stock to size it appropriately to any shooter. The break-open hood also makes this gun a great option for left and right-hand shooters. The QLA muzzle speeds reloading time as well.
Lightweight
At just 6.5 lbs. this weapon carries well and one review put it out in the field chasing antelope for two days. Once the time was right this customer took his goat with a very accurate shot. In the field, you will not have issues with this weapon when it comes time to shoot.
Easy Primer Access
This gun comes with a break-open hood that allows easy access for cleaning. The goal here is to make what could be a difficult process a little easier.
Cost and Value
This is a middle of the road cost gun. It gets some heat for being difficult to clean but overall its a great gun for the price.
5

. Remington Model 700 Ultimate
Legendary design
Stopping power and accuracy
Sizably a larger rifle
This black powder rifle was particularly noted for its size. If you are a big guy and looking for a muzzleloader that looks and feels less like a toy in your hands the model 700 is the option you have been looking for.
Big Stopping Power
This weapon is built on the legendary model 700 receiver and claims to have stopping power and accuracy that will rival a centerfire rifle. This is an incredible set of benefits coming from a black powder rifle. It boasts a U.M.I ignition system that has owners shooting 300 yards with accuracy. This guns accuracy is backed up by customer reviews as well.
Long Range
This gun comes with an advertised 300-yard range. That's huge for a muzzleloader. And that's part of what makes this gun pricey when it comes to our next review topic.
Cost and Value
For a muzzleloader, this weapon is expensive. There is no getting around the cost that is at least double your average muzzleloader. Still, if you are looking for a serious weapon that can shoot nearly as far as your hunting rifle with a great reputation to back it up the Model 700 is the gun for you
6

. Traditions Buckstalker
Lightweight design
Ambidextrous
That great muzzleloader look is built into this rifle. It has the look of something you would bring out on the Serengeti in the late 1950s to take down an elephant. I find this all black and powerful look appealing especially when shooting black powder.
Speed Load System
The speed load system makes this rifle easier and quicker to reload. The Buckstalker also comes standard with an accelerator breech plug to comes off easily without the use of excess tools. The extended hammer offers ambidextrous use.
Lightweight
This lightweight alloy puts the gun right at 6lbs and is a wonderful weight to be slung over your shoulder all day.
Cost and Value
This comes in on the cheaper side when it comes to muzzleloaders. With its lightweight design and low price, this makes it a great gun for anyone who wants to give muzzleloaders a try.
7

. Thompson/Center Pro Hunter FX
Durability
Recoil reduction
Accuracy
Issues with sighting this rifle
Jams easily
The Pro Hunter a sleek weapon it may be the wrong word but it's what comes to mind when we look at its design. This weapon carries a steep price tag in comparison to some of the other great weapons in this guide. That said it also has performance and customer reviews to back that price up. At the very least give the Pro Hunter a look if you are in the market. I will articulate why below.
Durable
The durability of this weapon is even further increased by the weather shield finish over its beautiful fluted barrel. The Flex Tech recoil-reducing technology makes this rifle a little easier on the shoulder as well. Like many muzzles, this weapon claims easy-open breech and faster reloading potential as one of its many features.
Highly Accurate
When it comes to accuracy this rifle has received great reviews and many people were taking big animals with this muzzleloader. I read a review of this rifle holding true beyond 200 yards. That is an impressive start for me.
Cost and Value
Another expensive entry in our list. But this is a really high-quality gun for people who've been doing this for some time. And there's a lot to recommend this weapon, its high accuracy and high durability make this gun more of a long term investment.
8

. CVA Accura V2 Long Range
Accuracy at a distance
CVA quality and affordability
Unique stock design
The heaviest gun reviewed
CVA consistently impresses and the Accura is no different. This weapon is just another example of the full package rifle. The beautiful design is something to marvel at and though many would like to discount the confidence one has in their rifle performance is important but it sure feels good to be carrying around a beautifully crafted weapon as well.
Stainless Steel Barrel
The combination of the 30-inch Nitride stainless steel barrel and bullet guiding muzzle work together to create great functionality in this gun as well as the long-range potential it claims. Because of the longer barrel, however, this gun boasts a weight of over 7lbs which is by no means a crushing blow. Still, it's not the delicate 5.75lbs of the lightweight model reviewed above.
Durasight Scope Mount
Beyond the features of the rifle itself, it also comes with a Durasight Dead On one-piece scope mount for adding whatever optics you prefer to this great rifle. CVA continues to provide great rifles for their prices and this particular one is no different.
Cost and Value
CVA is one of those gun companies where some would argue that you're paying for the name. Maybe so as this is a pricey expensive gun. But that being said whether or not the name has anything to do with it you're also getting an incredibly high quality, well-manufactured gun.
9

. Traditions Vortek StrikerFire .50 Caliber
Modern interior
Strikefire button for better cocking
Corrosion-resistant finish
Excellent accuracy
Longer barrel
Easy to use
Need to be extremely concentrated in order to get a group of pray
Light trigger pull isn't for everyone
Constructed to be a lightweight design the Traditions Vortek StrikerFire .50 Caliber is not only easy to carry but its compact design allows you to effortlessly hunt in wild country areas. This rifle is perfect for those that want something lightweight and easy to work with yet do not want to miss out on the traditional power.
Internal striker
Though most black powder rifles still use a traditional external hammer, the Traditions Vortek StrikerFire .50 Caliber uses an internal striker for ignition instead. Having an internal striker not only helps the gun have a more modern internal built, but it showcases faster lock times allowing loading to go a whole lot smoother. Additionally, it helps hunters attach their scope closer to the bore.
Excellent accuracy
As expected, this rifle is capable of having extremely accurate results, this is mainly due to the combined appeal of having a more modern interior paired with an adjustable two-stage trigger. Having a two-stage trigger enables you to have more power in your hands. When it comes to accuracy the more power you have on hand the better.
Cost and Value
When it comes to purchasing a hunting rifle you can't expect a cheap price tag but what you can expect is quality at a reasonable price and this one offers just that. Not only are you getting a good, modern rifle but you won't be breaking the bank to have it. Moreover, it has a corrosion-free exterior to avoid rusting, extending its lifespan by at least 5 years.
10

. Pedersoli Kodiak Express
Aesthetically beautiful and very well built
Easy to carry and use
Comes with a second barrel
Quick second shot integrated
Perfect for large animal hunting
Extremely pricey
Not an everyday hunting rifle more of a collector's item
Considered by active hunters as one of the most reliable rifles the Pedersoli Kodiak Express takes our 10th spot. Offering the Kodiak Express in .50, .54 or .58 caliber Pedersoli brings forth a versatile gun that gets the job done right every time. Its all about having luxury essentials with this one, without taking away from its true love and performance.
Quick Second shot
For those that have been hunting for quite some time, you know rifles can be a bit slower to launch. Whether that is due to the longer barrel or the internal mechanism, it is a known fact that rifles will be a bit more delayed. However, this brand took it upon themselves to construct a hunting rifle that comes with a quick second shot already integrated. Having a quick second shot allows you to shot multiple shots in seconds, instead of having to pause and reload. Its an excellent engineering element to have when you want to hunt larger animals or when you are working on stalking an animal between bushes or heavy plantation.
Second Barrel
Why have one barrel when you can have two? When we tell you this gun is top-notch we mean it. Featuring two barrels instead of one, you have the peace in mind that you will always be prepared to hunt down your prey regardless of how quickly they move. This also helps prevent clogging from happening as it's a smoother transition.
Cost and Value
After reading a few of the perks of having the rifle, you have probably concluded that it is not a cheap one. Though, most black powder rifles aren't cheap this one is on the expensive side. However, the price is very well worth it when you take into consideration everything you are getting and the quality of the product. This is not a gun you take on casual hunts, this is the one you take when you want to bring home a big catch. Moreover, this guns aesthetic is completely beautiful and built with the utmost quality.
Criteria Used for Evaluation


Ease of Use
This seems like a misnomer because the whole point of a black powder rifle is that it's a process. That being said, you do want to make the process as simple as possible. There are different loading mechanisms for instance, and caplock rifles seem to be the ones generally regarded as easiest to use. Then there's the kind of powder to buy and the kinds of bullets you're going to use. So if you're new to the game, we would recommend a caplock and all the accouterments.


Safety Hazards
We really don't have to say this do we, because if you're in the market for a flintlock, likely you know how to shoot. But flintlock rifles add an entirely new element to shooting because not only are you dealing with deadly projectiles, you're also dealing with gunpowder, out in the open and sparking mechanism. We're looking for the least dangerous options because as smart as we know our patrons are around guns, we're still going to make sure we help keep you safe.


Versatility
A black powder rifle will just never be as versatile as a more conventional rifle or shotgun. And it's not just because it takes so long to load. These have a shorter effective range because the bullet will be traveling slower. Not only that but they have a greatly reduced trajectory making aiming more difficult. And then finally there's loading. So patience is a virtue when it comes to hunting with these.


Style
They may not be as video-gamey as some of the rifles, or shotguns you'll find these days but we're big fans of the smooth sleek lines. Not to mention the long thin barrel, and the ultra-satisfying pop, flash and cloud of smoke that accompanies the ignition.


Features
There's not going to be a whole lot to talk about here, because when it comes to this type of rifle simplicity is the name of the game. But there are some addons that are going to make the entire hunting process much easier so we're always on the lookout for these little extras and we point them out in our reviews.
Expert Interviews & Opinions
Most Important Criteria
(According to our experts opinion)
Experts Opinion
Editors Opinion
Users Opinion
By Default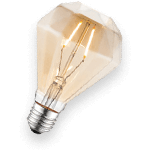 Do you really want a muzzleloader?
Maybe you do. Maybe you want to be able to push your one-shot and done skills to the next level and force yourself to actually hunt or stalk your prey. Well if so a muzzleloader is a gun for you. Their shortened range and time between shots makes them the tool for the dedicated hunter and goes a bit of a way towards leveling the playing field in the dance between hunter and prey.
Frequently Asked Questions
q:

What are the big differences between black powder and more modern rifles?

a:

Well beyond the obvious single-shot element there are a number of other issues any hunter is going to have to deal with. Lower trajectory, longer loading time and slower bullet speed. All this means getting up close and personal with your prey.
q:

Why Do People Hunt with these?

a:

For the challenge of course, and perhaps because they want their experience to be authentic. We're not sure how things get more authentic than being out in nature hunting dinner, but some folks want to take the experience up a notch and do their hunting Revolutionary and Civil War style. They also appreciate the patience required and the 'you only get one shot at this' element.
q:

Are there different types?

a:

There are a few different types. There is the flintlock which is the really old style rifles used by Daniel Boone during the 19th Century. Then there are caplock rifles which use a metal cap to light the powder that will propel the projectile the cap locks sit on the side of the gun and the spark shoots into the barrel to ignite the gunpowder and propel the shot. Finally, there are Inline rifles have the cap directly behind the powder.
q:

What is the model for Beginners?

a:

For beginners, an Inline model is likely the best way to go. Inline rifles are more reliable, they are safer and they also allow the inclusion of some features like scopes and other elements that while not a traditional part of the hunt, can be quite useful.
q:

What type of powder should I use?

a:

Good question and the answer is it depends on preference and the gun type you have. There are generally four different kinds of gunpowder: 1f, 2f, 3f, and 4f. 2f is by far the most common type of powder used for muzzleloaders, but make sure and double-check it will work with the gun you purchase.
q:

How Often Should I Clean mine?

a:

Though most people will tell you cleaning your rifle only when its dirty will be sufficient. We recommend cleaning it once you are done shooting for the day. Due to being black powder rifles, they tend to get jammed quicker, the reason why cleaning it will ensure you avoid any of this at all costs. Additionally, keeping it clean will extend the longevity of the barrel giving you more accurate results every time.