10 Camping Tricks and Hacks You Did Not Know Of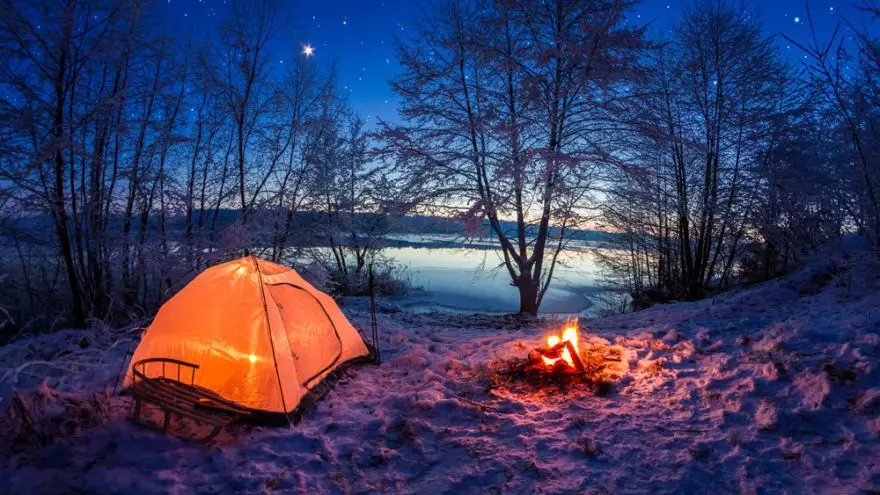 10 Camping Tricks and Hacks You Did Not Know Of
thegearhunt.com
As summer approaches, camping is also on the way. For the outdoor adventurous folks, this is definitely good news. You will enjoy your camping adventure with some of the top camping tricks and hacks you probably didn't know of. This sort of occasional getaway is desirable and it's something to look forward to.
Become a master in camping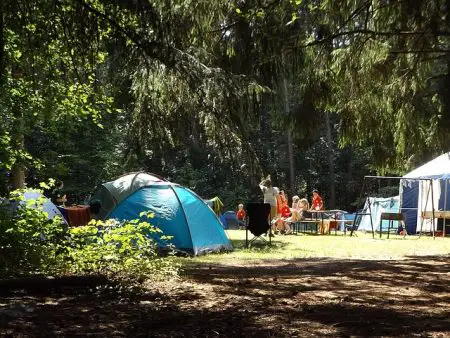 Keep reading to find some top tricks and tips that would make your camping adventure a worthwhile trip.
Easy Lighting
You can achieve this easy lighting trick with gallon jugs fabricated for this purpose. How does it work? Use a strap to attach your headlamp to gallon jugs. This would brighten up the entire space just like your sitting room lamp. The best part is that it costs only little to acquire the headlamp and the gallon jogs. Check your local camping supplies store for these items. When you chat late night while camping, this easy lighting trick will serve a good purpose.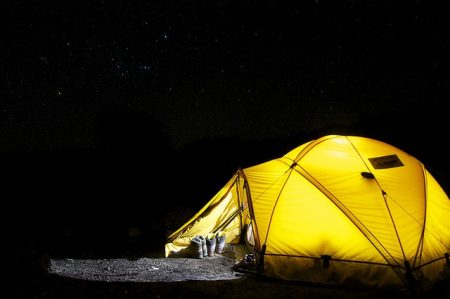 Duct Tape Mod for Easy Reach
Duct tape is something you would need from time to time while you are out there camping. Therefore, you should look for a trick that will help make it easily accessible. So use a mod to keep it handy and access it with ease when you need it.
Holders for Matchbox
If you don't want to go through the hassle of starting a fire with Flint, then you must ensure your matches stay dry while out camping. You don't need a luxurious matchbox holder to keep your matchbox from getting ruined. Old baby food container will play the trick perfectly. The plastic container and its lid will help protect your matches.
Packing to Save Space
Maximizing space while packing for camping is something you would really want to learn about. While you can achieve this in many ways, some camping tricks and hacks work better than others. One of the tricks is to roll your shirts and have them stuffed inside socks. This will help you create a lot of space to bring as much clothing items as you want.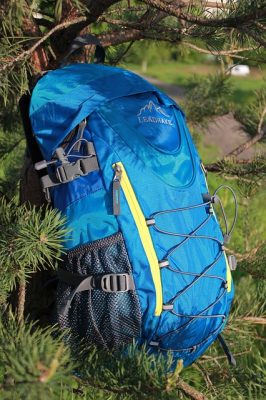 DIY Camping Hand-washing Station
I loved the way it all turned out when I tried this hand-washing station trick the last time I went camping with my pals. All you need is an empty old detergent bottle. Try adding a paper towel holder right on top. Simply pour water into the detergent bottle and fill it up. Then, place a jar of soap close to it. This will help you keep off grime and dirt with ease.
Spices Boxed in a Tic-tac
You don't have to keep back your favorite spices just because you don't have enough room for those large spice jars. A simple but effective camping trick to take your spices and only use up minimal space is to put them into empty tic-tac boxes. And, if you're not sure what spice is in each box, you can use a plain sticker to label each tic-tac box with the name of the spice contained in it. Labeling the box will also make it look fanciful.
Fire Starter
Do you know you can make your own campfire and save the money you would have spent buying the pricey charcoal brands? Your material for this construction is a cardboard egg carton as well as your regular charcoal. In addition to being inexpensive, this DIY fire starter is also fun. Once you light the cardboard, the charcoal will catch the flame. Don't forget that you can only use the cardboard egg carton for this purpose. So, don't throw your cardboard egg cartons away as you prepare for your next camping trip.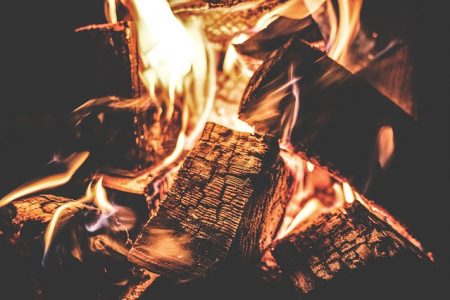 Washing Machine for Campground
You don't have to take your dirty clothes home to wash. And, you certainly don't have to bring your washing machine with you. So, what's the camping trick you can perform to wash your dirty clothing items and towels?
It's simple. All you need is a plunger, a five-gallon bucket, as well as few other supplies to create a campground washing machine that will work just fine. Remember that laundry soap is part of the supplies, so take some along to the campground.
Holder for Pan and Pot
You can create a great place for hanging and drying your cooking utensils while you're out there camping. How does it work? What you need is an old belt and a number of hooks. Look for a tree nearby and wrap the belt around it. Then attach the hooks to the belt. That's all! Now your pots, pans, and other cooking utensils will be neatly stored away instead of letting them lie all over the place.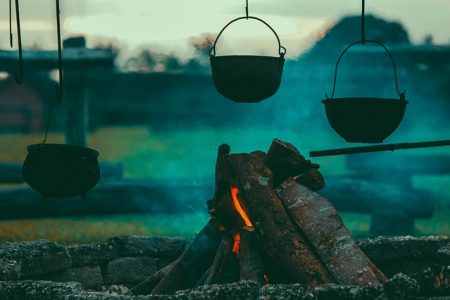 Phone Charger
Well, you may be asking what you need a charger for when you do not even intend taking your phone with you while camping. The truth is that you need your phone for emergency cases. It would also be a handy and portable source of music.
Particularly for an iPhone gadget, a solar-powered charger is a needful item to take with you on a camping trip.
Additional Camping Tricks and Hacks
In addition to the top 10 camping tricks and tips outlined above. There are other tips that work great to help make your camping a success. Some of those extra tricks include the following:
Improvise your own insect repellent instead of taking one with you. Simply add sage to your campfire to repel mosquitoes.
Use biodegradable marking tape for trail marking if you're going to be hiking. It will help keep your environment safe. They are available at your local camping supplies store.
Sleep more comfortably while camping by using foam pads to line the floor of your tent and make it both soft and comfy.
Instead of having all your eggs broken due to bumps as you travel, consider taking the contents of the shells out and poring them into a clean big empty water bottle. Subsequently, you can simply pour out, beat the liquid and use it for whatever cooking purpose.
Take advantage of these top tricks and hacks for camping to make your outdoor adventure a fun one.