Best Backpacking Stoves Reviewed and Tested
Liquid, Canister, and Alternative-fuel are the three main types of backpacking stoves. Canister stoves are the cheapest and most recognizable and can be stored in small spaces. Liquid fuel stoves are reusable and connect to refillable fuel bottles, with options for using fuel that is accepted internationally. There is a lot of universal appeal with this type of stove since it has longer runtime than a canister. Alternative-fuel stoves are a mixed bag, and useful for more experienced outdoor users. They use everything from wood, fuel pellets and other cheaper fuel with varying degrees of success. Some buyers even carry around two different types of stoves depending on the environment they will be cooking in. It's all about choice and knowing what will work as the best tool for the current situation.
Our Top 3 Picks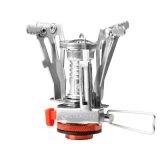 Etekcity Ultralight

Our rating
Amazing Value
Price:

See Here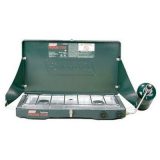 Coleman Classic

Our rating
Ready to use
Price:

See Here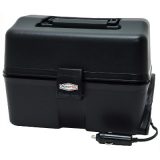 RoadPro 12-Volt

Our rating
Worthwhile features
Price:

See Here


Should You Shop By Prices?
 Most of the products on the list are low priced right out of the box. A small few are average to high priced, but they are worth the extra dollars when you look at the full feature list. Deciding to splurge a bit on your backpacking stove is a good idea depending on what you want to do with it. Some single stove sets let you combine them to make a two or even three stove set. There are even stoves that come with different options like wind guards and protective suitcases. Find out the feature that attracts you the most and go from there, making it a priority to find out at least two things you can't live without. There is no point in getting a backpacking stove that doesn't use the fuel you want it to. And there is also no point in getting a backpacking stove that isn't as portable as you need it to be. Plenty of options are available with each type of stove, so the price should only be a factor if your wallet doesn't allow it.
How Important Are BTUs?
A higher BTU doesn't necessarily mean you'll cook food better. It will no doubt cook the food faster and at higher temperatures, but BTU is one of many factors that determine how good your food turns out. BTU is an acronym for British thermal unit, which is the amount of heat that is needed to raise the temperature of water. Without getting too specific with the mathematics of it all, higher BTU is what you'll want if you are planning on doing elaborate cooking setups with backpacking stoves. Buyers that want to warm up leftovers or cook beans don't need to worry about BTUs since a low BTU can do the job just fine. Spacing, heat coverage and other extras are just as important. Combined with a good BTU it makes for a perfect cooking experience outdoors. 
10 Best Backpacking Stoves
1. Etekcity Ultralight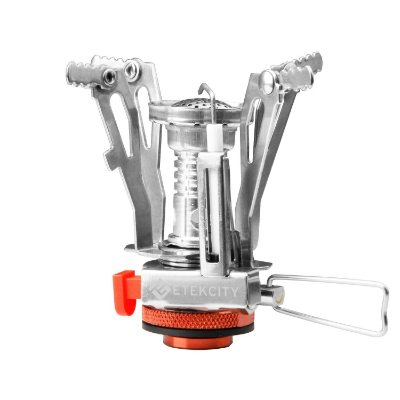 Seeing an Etekcity product at the top of the list is a little surprising for avid outdoor users. But the truth is out about the value of this backpacking stove, with its usefulness being the best on the list.


Expand to see more
Price

You can't beat this value with any other product in the industry. It is the lowest priced while also being the most useful in multiple situations.

Brand Recognition

Etekcity is not a well-known brand among the giants of outdoor camping stoves. Their strength comes from copying high end models and improving on those core features.

Dimensions/Weight

2.3×1.8×3.5/4.8 ounces

Ease Of Use

This isn't the easiest set to use, and it will take a bit of practice to get going if you've never used a backpacking stove. Once you learn how to operate it the first time the preceding times are much better.

Durability

Although the materials are light they aren't prone to easy breakage. The durability is above average, even when used on a daily basis.

Summary

There are plenty of great backpacking stoves on the list, yet none of them reach the overall value of this product. This is the best you can get for a price that can't be matched by competing products.
Made of stainless steel and aluminum alloy
Lowest price on the list
Higher learning curve than other stoves
2. Coleman Classic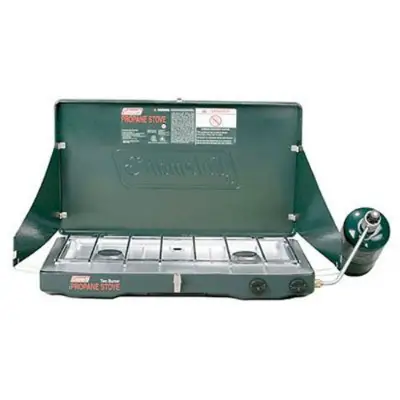 Coleman is one of the big brands for outdoor equipment, and comes in solidly at the #2 spot. They really nailed it when it came to making a stove that was ready to go out of the box.


Expand to see more
Price

The price is low, although nowhere near as low as the top product on the list. With everything that comes with the stove, it is still a good deal.

Brand Recognition

Coleman is the most recognizable brand name on the list. Whenever you think of leading outdoor equipment, Coleman always ends up in the top three names.

Dimensions/Weight

4.1×21.9×13.7/4 ounces

Ease Of Use

There are a lot more advanced features to take advantage of with this unit than others, but the learning curve is low. Coleman does a good job in keeping things accessible to all levels of users.

Durability

With a removable chrome plated grate, not only is it resistant to minor damage but it's easy to clean. This is one product where the quality doesn't need to be questioned.

Summary

More than enough people are familiar with the excellence that is Coleman, and this stove is a viable portable option. With some great outdoor features built into it, there are few others that can compare.
Built in wind block panels
Cooking power is 20,000 BTU
3. RoadPro RPSC197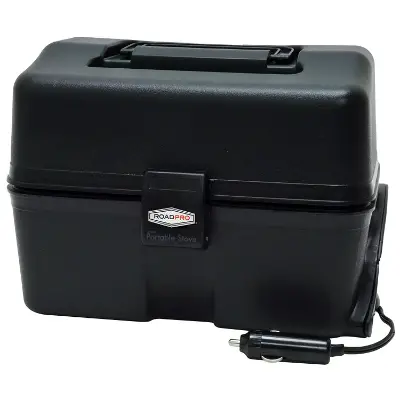 The unique look of this RoadPro portable stove will draw in a lot of users that want simplicity. It packs in a lot of worthwhile features into a small and manageable box.


Expand to see more
Price

Count this as another low priced product in the lineup for backpacking stoves. Since the power comes from your car, you'll also save a lot of money on energy.

Brand Recognition

RoadPro has a dedicated user base that stands by their products for thinking outside of the box. Although they lack the prestige of bigger brands, they hold their own by always looking to offer something different.

Dimensions/Weight

10.5x7x7.8/1 pound

Ease Of Use

If your car has enough amps then there isn't an easier to use backpack stove on the market. This thing is ready to go, quite literally out of the box.

Durability

The plastic case is nice but it won't hold up to much damage. Some users have complained that the latch that keeps it closed is prone to be a problem after a few years of use.

Summary

Take your stove with you in the easiest way possible with this RoadPro solution. With the right setup it'll be the only product you'll need to heat up food.
Warms up to 300 degrees
Comes in portable black box with handle
4. Ohuhu Portable
Consider this the stove for the more serious outdoorsman. Besides having an unbeatable professional look, it is made of some of the finest materials in the industry.


Expand to see more
Price

This is one of the lower priced options on the list, and all without lowering the value of the materials. Buyers will get their money's worth with this purchase and more.

Brand Recognition

Ohuhu is known but usually doesn't rank high on a lot of lists. This isn't because of bad quality, and has more to do with the company having a low profile.

Dimensions/Weight

3.3×5.6×5.7/0.06 pounds

Ease Of Use

Using this particular product isn't going to be the easiest thing you've ever done. For seasoned outdoor store users it is a walk in the park, but for everyone else it will take a while to get used to.

Durability

Small and strong, it takes a lot to break this portable stove. For most users durability isn't an issue, and it's more about storing this in a place where you won't lose it.

Summary

Even with a high learning curve you can't ignore the usefulness of this product. It is the smallest backpacking stove on the list and heats up fast from the start.
Stainless steel set
Uses twigs, pinecones, wood and leaves
Instructions aren't clear
5. Camp Chef Explorer 2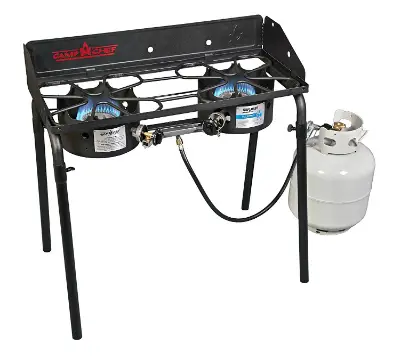 Portable isn't the best way to describe this backpacking stove, yet it has a lot of diehard fans. Campers that travel in big groups can't do without it, as it is a much better option than your normal portable outdoor stove.


Expand to see more
Price

The price is average, and goes a little bit into the high category. This price range is more than justified for all of the extras you get to start with.

Brand Recognition

Camp Chef has a bit of notoriety in camping circles for their top notch camping equipment. The Chef Explorer 1 was very well received, and is one of their most popular products.

Dimensions/Weight

34x16x9/22.5 pounds

Ease Of Use

Even with the optional upgrades and multiple fuel options, this remains a very easy to use product. They keep it simple with the attachments and make sure to use as few steps as possible.

Durability

Just like the rest of the stove won't break down, the two aluminum burners are made to be used extensively. This is grade A materials that will get you through a lot of meals while you're out.

Summary

The large size of this backpacking stove can be intimidating, but don't let that throw you off. When groups camp together it is a must, and a true must have product for having the most cooking options possible.
Completely customizable
Multiple fuel options
6. Iwatani Corporation ZA-3HP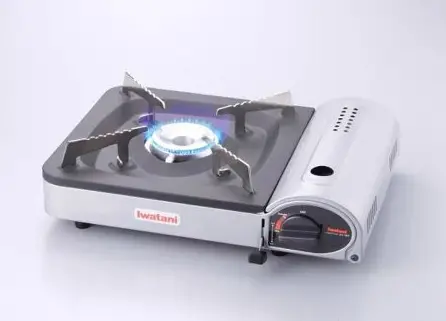 When you're unsure of the right size to get, then having a manufacturer like this one makes a big difference. The ZA-3HP comes in a variety of sizes that will make the most out of your current needs.


Expand to see more
Price

Depending on the size you get, the price goes in the order of low, average and high. Their largest model is one of the few high priced backpacking stoves on the list.

Brand Recognition

Iwatani Corporation of America specializes in cooking products, on both the residential and industrial sides. Their presence in the industry is small, yet they have managed to grab the attention of multiple magazines.

Dimensions/Weight

14x11x4.2/3.7 pounds

Ease Of Use

Operation of this product couldn't be any easier, and it is very beginner friendly. The small uptick in price is worth it if you want don't want the hassle of more complicated stoves.

Durability

Customers are mixed on the durability of this particular product, although it doesn't seem to be related to the build quality. The temperature runs hotter than usual which in turn leads to a shorter lifespan by default.

Summary

Enough interested parties in the backpacking stove industry have taken notice of this product. All of the sizes are worth a try when you need a quick cooking solution.
Comes in three different sizes
Great fuel efficiency
7. Coleman Perfect Flow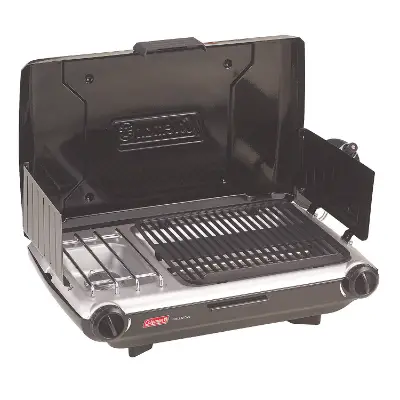 Coleman is on the list again, this time for their perfect flow grill stove. As one of the best models to come from their outdoor lineup, this still ranks high years after being released.


Expand to see more
Price

The price hovers close to average, but is still low than the bulk of the products in the industry. As a Coleman product, you'll be getting the best quality possible.

Brand Recognition

Coleman has been around as a company longer than any other brand on this list. They continue to tweak their products and make them better with each iteration.

Dimensions/Weight

6.5×15.5×23.75/7.5 pounds

Ease Of Use

All products from Coleman come with comprehensive instruction manuals. You'll never be lost on what is needed to get your stove going.

Durability

The product is durable, but the wind block panels tend to wear out quicker than in other models. It isn't a big deal since these can be replaced for very little money.

Summary

Even if this isn't the best Coleman product on the list, it still has a place among the best of them. It's a reliable model that has a huge amount of upside for any outdoorsman.
The grill and stove can be used at the same time
20,000 BTUs
A lid would have put this higher on the list
8. Coleman 2000020951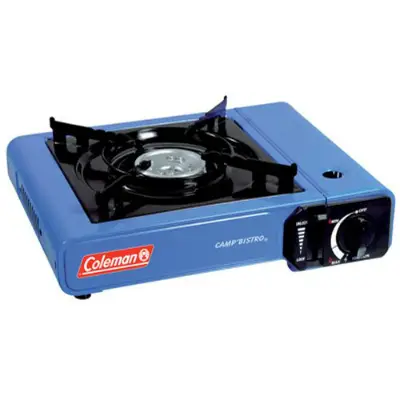 Buyers that are considering this butane stove will be happy to know that it can optionally come as a set. It's a good deal that lets you expand a single stove into something for a bigger group.


Expand to see more
Price

This stove is sold as a single or as a set, and both options are low priced. So you can essentially get a double stove for less than the price of a single one from a competitor.

Brand Recognition

It's been said time and time again that Coleman is all about excellence. The bulk option with this product is a good example of why most users default to buying Coleman stoves.

Dimensions/Weight

20x12x4/4.7 pounds

Ease Of Use

You're not going to have problems getting this started and setting the temperature correctly. The knobs are easy to reach and labeled so that there are no mistakes in preparation.

Durability

When it comes to damage these are average, so nothing really to write home about. They'll hold up to the normal wear and tear when being used.

Summary

This butane stove is one of the forgotten products from Coleman's lineup, and is worth the purchase. Users will get the best deal when they purchase the double pack and double the space available to cook.
Flame adjustment control
Can handle up to a 10 inch pan
9. Camp Chef MS2HP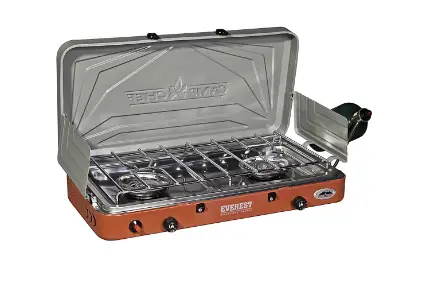 When this Camp Chef model was first introduced it set the bar really high for a lot of bigger brands. A few small hiccups in the cons keeps this from being tops on the list, yet it still remains one of the best values in the world.


Expand to see more
Price

You can buy for this about an average price, which is great for a dual burner setup. Just make sure to factor in the price of the gas that it goes through.

Brand Recognition

Camp Chef is respectable as a company and can stand toe to toe with any on the list. That says a lot since Coleman is on here multiple times, and with stoves that offer similar features.

Dimensions/Weight

13.5×23.5×4/12 pounds

Ease Of Use

Using this stove can get a bit trick when you're trying to maximize the gas output. It tends to burn a lot hotter than other stoves and eats through gas like it is nothing.

Durability

Consider this the toughest stove on the list, primarily due to the hard metal carrying case. The internals are just as tough, and the entire product comes with a one year warranty.

Summary

If this stove was a little more fuel efficient like the company claimed, it could have easily unseated some Coleman products on the list. Even in its current gas hungry state, the power of this stove is hard to pass up.
Hard suitcase design
20,000 BTU dual burners
Goes through gas canisters too quick
10. GAS ONE GS-3400P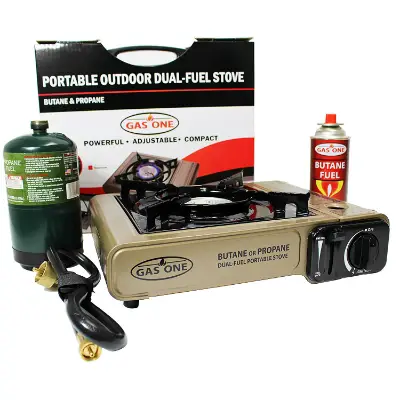 Possible buyers that want to try a product that is different from the others need to look no further than this GasOne stove. There are three available models, and all come with their own set of strengths and weaknesses.


Expand to see more
Price

All three available model are in the low price range, with the grill option being the most coveted. An ambitious outdoorsman could buy one of each and have the best outdoor stove in history.

Brand Recognition

GasOne is not a brand that a lot of people know about, even with their previous stoves. Their strengths are always including extras when possible, like the carrying case with this stove.

Dimensions/Weight

1.73×4.41×5.31/3.1 pounds

Ease Of Use

As long as the propane option isn't your primary source of fuel, this will be a stove that takes little getting used to. They set it up just right for all levels of users without leaving out important features.

Durability

You shouldn't have any concerns about this stove breaking down for no good reason. The quality is good, and there are no flimsy parts in the other optional models.

Summary

No matter which model you choose, you're going to get the deal of a lifetime. And whenever you want to upgrade to the other models, the price makes it an attractive option.
Available as stove, stove with grill and stove with wind screen
Uses propane or butane
Using the propane option takes practice
Brands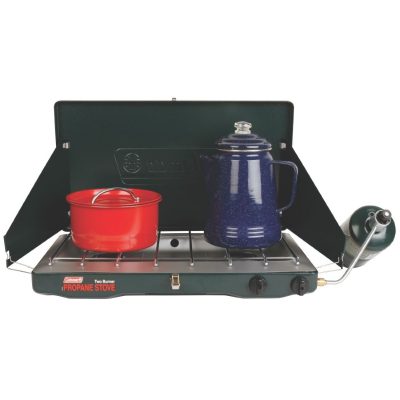 Coleman is going to be the top name on the list, and they make multiple appearances because of this. That doesn't automatically make them the default winner since the top spot went to a completely different company. Most of the companies on the list haven't gained a core base like Coleman, so their approach to a backpacking stove will be a little different. There are also concerns about whether they will back their warranty, and of course what the overall build quality is. Up to a certain point, it only makes sense to get a Coleman if you want a complete experience with a company that stands by its products. Yet the top product on the list is from Etekcity, so the best available isn't always a recognizable name. Give the other brands a chance, then if you can't find something that catches your eye, a Coleman is the correct choice.
Do You Need Experience To Use A Backpacking Stove?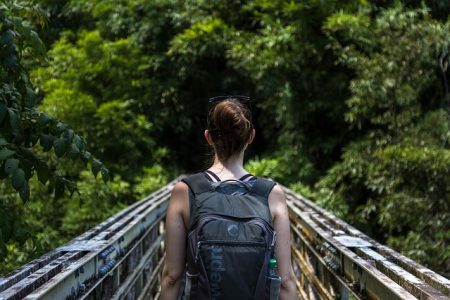 A lot of the experience involved will come down to familiarity with the type of fuel it needs. In other instances, no experience is needed at all, since it will just plug into a car outlet. Buyers that have never operated a portable stove like the ones on the list can always fall back on their experience using a BBQ grill. They are similar in their setup, with the backpacking stove requiring a lot less preparation. Once you get used to what is needed for the stove your purchase, it becomes second nature when cooking. A lot of these may cook hotter than you want them to, while others will not provide the heat you are used to. That is why familiarity with a stove helps out a lot since the tastiness of your food will depend on it. Always bring the instructions provided with you, even if you've used it multiple times. You never know when an important note might make a difference in how you use the product. And for buyers that have never owned a personal BBQ grill before, it does take a little bit to learn, but not a lot.
How Important Is The Protective Case?
 Not all of the stoves on the list come with a protective carrying case. Now the debate is strong in favor of having the case since it also doubles as a wind guard. Wind guards that come as separate pieces are less durable than using the strong case as one. For users that tend to pack light, a protective case usually means unnecessary bulk that isn't needed. The smallest stove on the list can fit in a small pouch and is a far cry from the heavy and bulky models that come with a carrying case. When packing light is the only option, there is no room to lug around a carrying case with a stove in it. And for many buyers, they tend to avoid these bigger models at all costs. Factor in whether size means anything to you and you'll get a clear answer on just how important the protective case is to your buying decision. A once great feature may turn into something that you're better off without.
Can You Use Full Pots And Pans?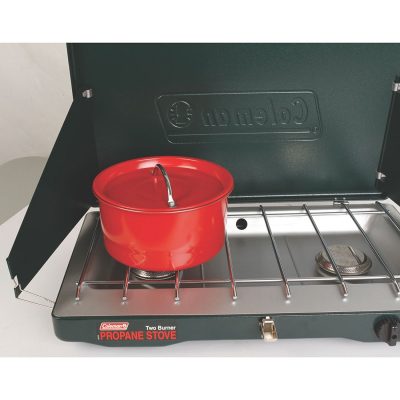 Spacing issues are going to be a concern for any backpacking stove you purchase. Some models support full-size pots and pans while others are more limited in their spacing. In reality, it isn't really a spacing issue that you need to be concerned with, but the distribution of heat. A backpacking stove that doesn't heat properly will overcook, undercook and even scorch some of the things you want to eat. There are pots and pans that are backpack stove friendly, and it is generally advised not to take the same ones you use in your kitchen. A little trial and error will play into this entire situation, as users get used to how their new stove operates with their accessories. A little bit of patience will go a long way, and in all cases, aluminum foil will be something that you can't live without. To get the most out of it, always use the aluminum foil sheets.
Can The Stoves Accommodate Large Groups?
 This is where combining single units into one large unit comes into play. Although the stoves on the list that have double burners are great, when it comes to a truly large camping group, the possibilities of combining single units is endless. It allows you to cook big meals all at once, and gives you a lot more control over the temperatures of each stove. This is especially useful when you want to use a stockpot, a large pot which is incompatible with double burners due to spacing. Multiple single burners can take care of multiple stock pots, giving you complete control over portions when handling large groups. Buyers that want to be as efficient as possible with fuel consumption can really take advantage of this arrangement, getting the most out of their burners.
How Often Should They Be Cleaned?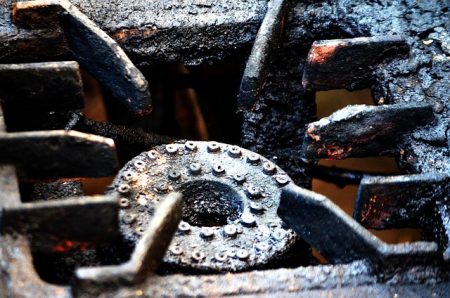 Bacteria is a very dangerous thing, and the last thing you would want is for mold to grow in the same places where you make your food. The same care you provide to your dishes, utensils, and pots is exactly what your stove needs. There is also the issue of making sure that the area that you cook on doesn't have anything that could react badly with the surface. When using a fuel powered stove, leftover oil could react badly and cause the flames to be unpredictable while cooking. With normal care, a backpacking stove can last for years without any issues. They are usually very durable and have few things that go wrong with extended use.
Are There Any Health Dangers To Using A Backpacking Stove?
 The only dangers are through misuse, which is a common theme when users get frustrated with the instruction. Make no mistake about backpacking stoves; they are a very powerful tool for cooking food. Besides the obvious precautions, manufacturers include a lot of detailed instructions about the use of their products. So if there ever comes a time where you need to call in the warranty, there will be a lot of questions related to the use of the product. Coleman tends to be pretty good about marking the dangers of their product in the manual so that you don't make mistakes.
When Is The Best Time To Cook?
 Even if your product has wind guards it isn't completely protected from the elements. Wind protection is average at best, even for the best products on the list. With flames that are in the open, a truly windy day can cause real problems if the stove isn't positioned properly. Users should also adjust their cooking temperatures on hot days. Knowing when to lower the heat due to environmental conditions will make sure you don't overcook your food. Summertime is notorious for this, and the humid air can really cause issues when you're trying to get the temperatures right. Always play off of the current conditions and adjust your heat to what you have cooking. One thing that isn't mentioned a lot is flies, the top nuisance of any outdoor activity. They will hover over you even while cooking, so prep accordingly. Leaving cooked food out in the open is like a welcome mat for flies. 
What's The Best Fuel?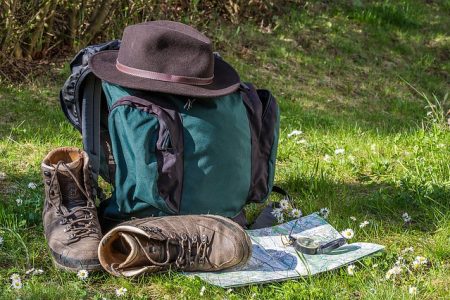 Fuel based backpacking stoves use either propane or butane. There are some key differences between the two that may swing your favor over the other. And in some cases, a backpacking stove can use either one so you don't have to settle. Propane is the popular fuel while butane tends to be used a bit less in outdoor activities like backpacking stoves. It's still an important alternative fuel source when propane is not an option. You most likely use a butane based product and don't even know it, like cigarette lighters. Where butane wins over propane is with cost, as it is much cheaper to purchase and maintain. Where it falters to propane is with universal use across multiple products. More products have adopted the use of propane as their number one source, so the integration of butane is more or less going to stay the same for years to come. Propane will get the better innovations when it comes to outdoor stove technology, and in the case where butane is offered as an option, most users will default to using propane as their only fuel source. But the biggest reason propane is used more has to do with the boiling point, something that is discussed regularly about the two. Propane has a lower boiling point, making it favorable for freezing conditions where every second count. No matter how you look at it, propane is the most reliable option when using a modern outdoor stove. Propane is the better choice, and butane should be considered a backup option.
FAQ
What is an integrated canister system?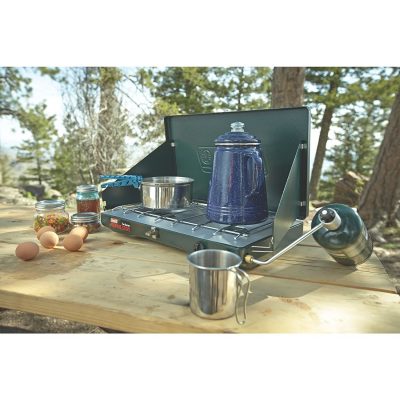 Whenever you see the reusable tall profile of this system, it is usually when they're boiling water. But an integrated canister system is much more than that, and some even allow you to cook and simmer your food. They have long since evolved from being nothing more than water boilers, although there are still plenty of people that favor this approach over others. With the built-in windscreen, it is a value that is hard to beat for the time you save. When you're in low temperatures, there are few options that can achieve such a favorable temperature in a short amount of time like an integrated canister system.
What are remote canister stoves?
The more involved option for a backpacking stove is the remote canister model. With only a little bit more bulk added to the entire package over the standard canister system, you'll gain the benefits of extra room for larger pots and of course the use of its very own base. You can also swap out canisters a lot easier than other models, making the entire changeover process nothing more than a couple of minutes. The selection of remote canister stoves are a little less than what people are used to with other backpacking stove options, but they're still worth looking at if you want the power of choice.
Are alternative fuel stoves useful?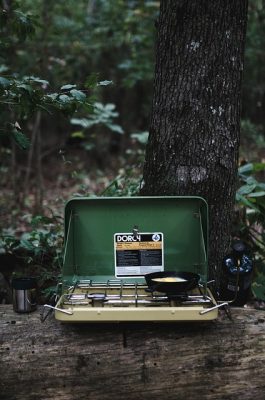 This is a mixed bag since it has some inferior specs when compared to the liquid and canister stoves. A good thing to point out with alternative-fuel stoves is that the industry is growing around it, so they are becoming more common than you think. Features that weren't available in them for years are now the standard and has really opened up the conversation on the usefulness of these compared to propane powered options. So far, alternative-fuel stoves have maintained its ease of use over the other options while also being the lightest choice available if you want to bring a stove along for a trip.
Can you cook in an enclosed space?
This is something that is mentioned in every manual, and in case it isn't, the answer is always no. There is a serious fire hazard if you cook in an enclosed space like a tent or other area. Users also risk carbon monoxide poisoning, which can sneak up on you when you least expect it. Always choose an open area with fresh air when operating a backpacking stove. Even if it is for something as simple as boiling water, you'll avoid a lot of problems by staying in an open area.
How can you keep canisters warm In cold weather?
When the temperature drops and you want to make the most of your canister stove, a good way to keep it warm is by insulating it in something like your pocket or a sleeping bag. It's all about efficiency, which is something that can be maintained by keeping the materials warm before making use of them in the harsh weather. The last thing you want to do is try to warm up the canister after it has already dropped in temperature. Not only will you have a harder time getting it up and running, there is even a slight chance it won't burn at all.
Where can you recycle fuel canisters?
Not everyone takes used fuel canisters, and it is location specific. Some places still consider it hazardous waste, so be aware of the region you're in before getting rid of them. A great way to find out who accepts the canisters in your area is by looking up places that take mixed medals. If the local recycling program doesn't have a place by name, sometimes the manufacturer's website will offer information regarding the recycling of their product.
Can you use old white gas?
Some fuel has a harsher expiration date than the others, and white gas, in particular, can be a headache if it has been aged passed its prime. You can technically use it, but you're risking damaging your stove by doing so. There are techniques that allow you to clean aged white gas and the best way to identify when it is getting old. Once you see the color change, it would be a good idea to consider swapping it out.
Conclusion
 Finding the right backpacking stove can be a satisfying experience if you get all of the facts straight. And even with Coleman being an industry leader, there are still smaller companies that challenge them head on. Just make sure you get familiar with the instruction manual and you'll have a way to cook food outdoors in any environment.