Best Headlamps & Headlights Reviewed for Quality
In a Hurry? Editors choice: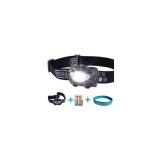 Test Winner: VITCHELO V800

Do you have trouble seeing in the dark? Well, if you're
camping
out
in the woods at night
, or leaned over the open hood of your car trying to figure out what went wrong as smoke blasts you in the face, you could use a pair of headlamps! Maybe you'd like to read in bed before you go to sleep at night without hearing all about how your spouse has to wake up early to go to work the next morning. So just close all the lights and use a headlamp! But whatever headlamp you choose, remember to keep your eyes peeled for your next adventure—you don't want to get left in the
dark
. In this guide, we help you find the best headlamps on the market to help you research less while still purchasing the very best.
Standout Picks
Criteria Used for Evaluation
Battery Life
Can you imagine purchasing a headlamp for a hiking trip with the family or your friends and, as the clock strikes midnight, all of the sudden, the bulb in the headlamp suddenly starts to fade into the night – leaving you and all of your friends or family in the dark? While many people are probably thinking a recent horror movie they have seen – this can be a common problem if you are not careful when purchasing a headlamp. This is why we carefully scanned each product to ensure that it boasted a significant battery life. Now, since the main purpose of a headlamp is to provide a light source, a battery life is one of the most important features that both consumers and the makers are concerned with. This is why, if you look at any of the products we shared with you today, the company proudly talks about the battery life of their product. We wanted to ensure that the headlamp you purchase can survive an extended period of time for those long hikes, journeys in the woods or reading a book while camping.
Value
For us, one of the most important criteria that we often used to evaluate products, like headlamps, is something known as the cost and value ratio. At the core, it's important to make sure that you are spending your money wisely! The hard part is that many companies, especially in the headlamps, spotlights, and flashlight market tend to make their products so appealing; however, they are either overpriced or poorly built. With that being said, we carefully analyzed the entire market, noting what appeared to be a reasonable price tag for headlamps. From there, we asked ourselves: what value does this specific headlamp offer our readers? Through answering this question and knowing the price tag, we were able to draw some conclusions as to what products were the best of the best.
Durability
We can all agree that the last thing you want when purchasing your new headlamp is for it to break in the middle of a midnight hike, reading in the tent, or whatever adventure you have in store. It would be a total letdown. Understanding the importance of durability, this was the main focus for us as we evaluated each headlamp. Whenever we scrolled across a new headlamp, we looked to see how the manufacturer was assuring the consumer when they were making a purchase. For example, did the company talk about durability? Did they offer the consumer a warranty in case it breaks? For us, the best way to measure the durability was to consult with people who have used the headlamp. So, as we have discussed before, we went straight to the customer review section to gather insight to pick out only the most durable products.
Size
Here is the thing with headlamps: if you are not careful or do proper research, you might end up purchasing a headlamp that is incredibly heavy, which can do more harm than good. This is why it's so important to also look at the size and weight of the product before you buy, which is precisely what we did.
Weight
In this, we looked to see what lightweight properties the headlamps offered and tracked what products were the lightest by size. In this, we looked at what customer have said about their experience. IF there were numerous consumers complaining about the weight or the size, we removed the product from our list – just so you know. These 10 products today are only the very best.
Top 10 Picks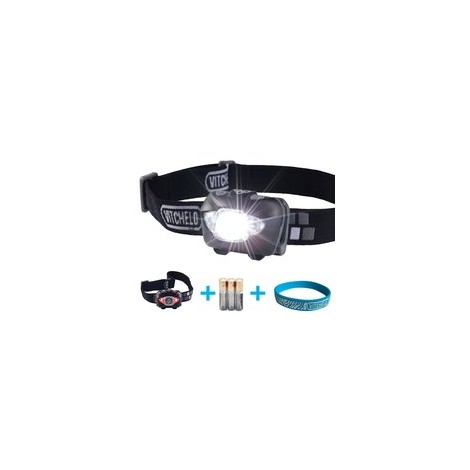 It's not surprising that the Vitchelo v800 makes the top of the list. With a light yet durable design, it's the perfect headlamp for all needs. Because of its simple features, it's easy to change between light types. It even allows you to adjust the strength of the light with a simple button! That's very handy when you're switching gears.
Red LED Lights
If you're looking for practicality, you need a proper red LED light. Where other headlamps will offer flashing or emergency red lights, this red light is steady and perfect for reading.
Long Battery Life
If you're out on a long, long trek down a winding, mysterious, dark road, you won't have to worry about a wild creature sneaking up on you. You'll be able to see it!
Cost and Value
If you're looking for the most bang for your buck, you can't do better than a Vitchelo v800. Despite being one of the cheapest products on the list, this is a versatile, all-purpose, reliable headlamp.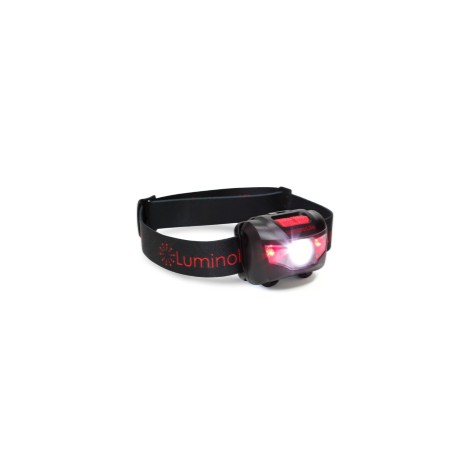 If you're looking for an inexpensive, high-quality headlamp, the Ultra Bright CREE fits the bill. It's sleek, it's stylish, and lightweight—whether you're jogging or sprinting, it won't let you down. With a secure and adjustable elastic headband, its comfort quality is second to none. It's even recommended for children. It even features a dual button design for ease of use.
Dual Button Control
It can get annoying to have to click a single button over and over until you find the right light setting. Well, you won't have that problem with this headlamp!
Adjustable Beam Angle
If you're running, you're probably not craning your neck to look at the ground you're on. With this headlamp, just adjust the angle of the light towards the ground.
Cost and Value
This is another inexpensive, quality headlamp that's great for anyone on a budget. It's not only comfortable, but it's also durable too, so you can expect it to last a long time.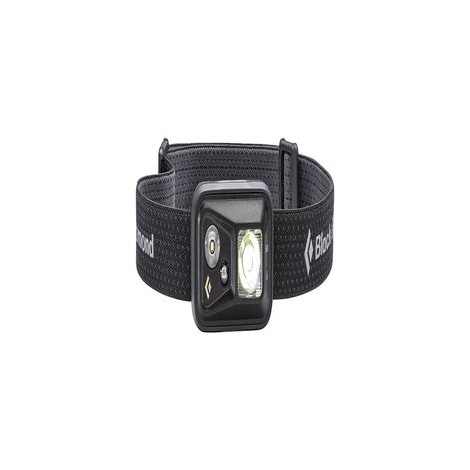 One of the most reliable products on the list, the Black Diamond Spot is the favorite of many. It's relatively inexpensive, and yet it boasts an unbelievable 300 lumens of light. It's sturdy, strong, and waterproof—making it a great addition to your camping gear. If you get caught out in the rain at night, you'll have nothing to worry about.
Secure construction
Many headlamps fall off or slip while you're running, making for a very uncomfortable experience. Not this one. With its extremely sturdy construction, you can be sure it'll stay in place.
Waterproof
This is truly waterproof. Even if you drop it in a hole filled with water three feet deep and leave it there, fully submerged, for 30 minutes, it will not malfunction.
Cost and Value
Though more expensive than the previous two on the list, this is still a very economical buy. It offers up to 300 lumens, so you really do get more than you pay for.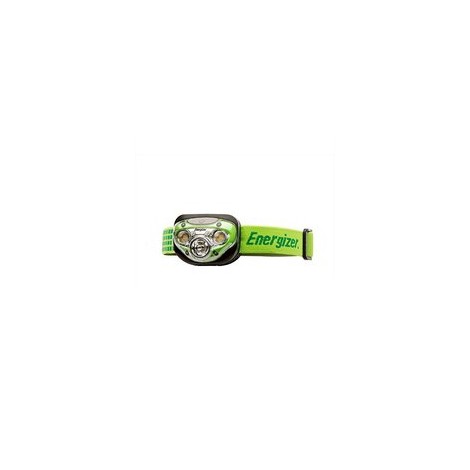 If you're looking for a headlamp simple in its design and functionality, then Energizer Vision will do the job. It's water-resistant and offers only four light modes, but they're easy to adjust. You can even control how long you want them to run and how bright you want them to be. Simply put: simplicity is the name of the game.
Brightness
Its beam is up to four times brighter than most typical LED technology. That means that you can if you really needed to, see clearly for up to seventy meters.
Washable Headband
If you run at night or hike or do any sort of physical activity, then you're bound to sweat and may even get dirty. Energizer Vision's headbands are removable and washable.
Cost and Value
Another great, cheap product. It's nothing fancy, and you get what you pay for. It's been drop-tested to be long-lasting, easy to use, and highly functional.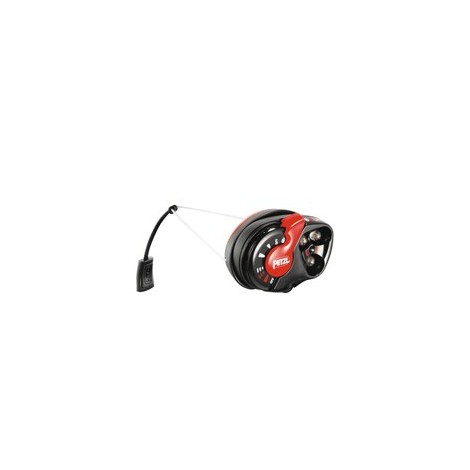 The Petzl E+Lite is absolutely perfect for emergencies. It will run in weather conditions from -30 degrees Celsius to +60 degrees Celsius. And if you're in trouble and need someone to see you, it features a red beam that will allow you to be seen for over 300 meters. It's also the smallest headlamp on the list, making it very portable.
Long Battery Life
While other headlamps may burn out if you leave the batteries for them, you can keep the Petzl E+Lite in storage, with the batteries in, for up to ten whole years.
Exceptionally Lightweight
If you're performing strenuous activity, you probably don't want to be weighed down by something heavy clunky wrapped around your head. The Petzl E+Lite is small, 5 cm long, and light.
Cost and Value
About the same cost as the Black Diamond Spot, its purpose is wholly different. It won't give you very bright lights, but it will give you a piece of mind.

6

. Danforce Brightest and Best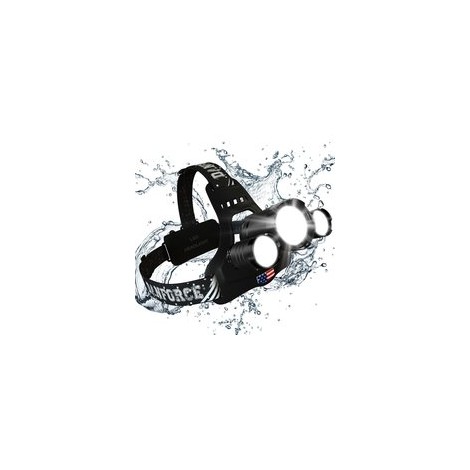 As you can see, not all headlamps are created equal. Some are great for the consummate outdoorsman and others are better suited for smaller tasks. The DanForce Brightest and Best is absolutely essential for the darkest of environments. Featuring up to 6000 lumens this is the brightest headlamp on our list so far. And perhaps surprisingly, it's not even expensive.
Three LED bulbs
With 6000 lumens and 3 Cree bulbs, you'll be able to see anywhere. Not only is the DanForce Brightest and Best durable and long lasting, but it's also extremely powerful.
It can withstand extreme temperatures
Sometimes in the outdoors, things don't go as planned. The temperature might drop. Or there's a heatwave coming on. This headlamp is perfect for extremely cold or extremely hot temperatures.
Cost and Value
Although there are other products on this list that are in the same inexpensive price range as Danforce Best and Brightest, none are so powerful. And not only is the light exceptionally bright, but you can also even change the angle so you're always able to shine it wherever you need to. You can even change its focus, from wide to narrow.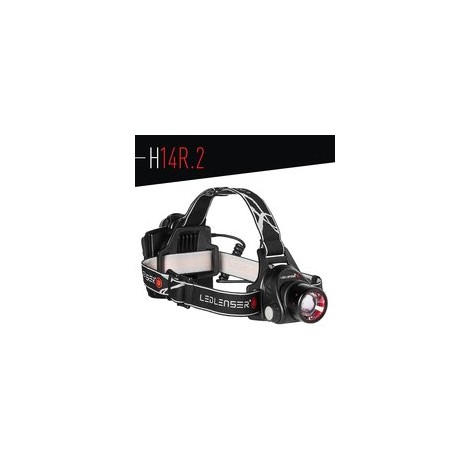 This is one of the more expensive products on the list. It may not be suitable for those on a budget, but it gives meaning to the phrase "you get what you pay for." With up to a 300-meter range, a 40 hour run time, and 850 lumens, this truly is ideal for camping, hiking, running, and search-and-rescue missions.
Ergonomic design
If you have a sensitive head, or if you're going to be doing something in the dark for an extended period of time, you can't beat the comfort the Led Lenser H14R.2 offers.
Five year warranty
If longevity is your concern, this warranty should alleviate it. If an accident should occur, if it breaks, if the light stops working, you can rest easy knowing you're covered.
Cost and Value
The Led Lenser H14R.2 is quite expensive. But for the value you get for the price, it's probably worth it. Unlike most headlamps, this is sure to last you years.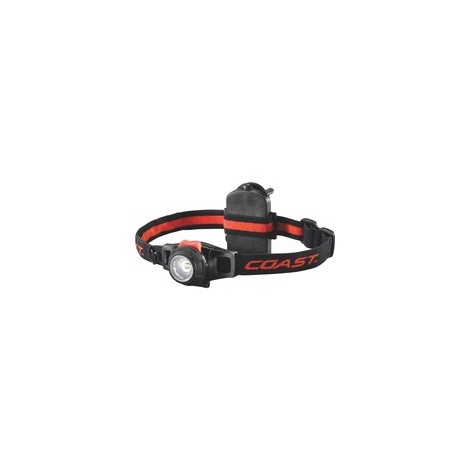 Lightweight, simple, and functional, the Coast H7 is great for those who need to do some work around the house. It's fairly inexpensive and quite useful, but it only features 196 lumens, which is on the low end in this list. The high beam isn't very bright and when you use it, the batteries drain faster. But it is easy to operate.
Pure Beam Focusing Optic system
Unique to Coast products, the Pure Beam Focusing Optic system allows you to switch focus easily, from spot to flood and back. This way you'll never be caught off guard.
Beam distance of 109 meters
Let your money travel far. Though the Coast HL7 isn't the brightest headlamp on this list, it can still come in handy for those who need to see longer distances.
Cost and Value
It's inexpensive and it works—that's basically the selling point when it comes to the Coast H7. There are better headlamps out there, but this can be very useful sometimes.

9

. Princeton Tec Apex Extreme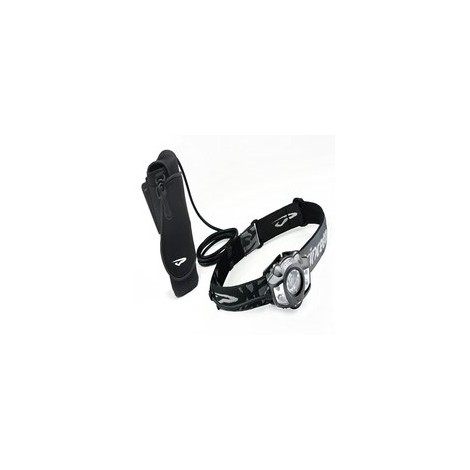 The Princeton Tec Apex Extreme is on the expensive end of the spectrum, but it's of high quality if you're going to working or trekking in extremely cold weather. It's water-resistant for up to a meter and its light is so powerful that it's almost blinding! It's long-lasting too, so you'll never be without a light on those long winter treks.
Runs on 8 AA Batteries
Unlike most headlamps that may burn out after a few hours of use, the Princeton Apex Extreme has burn times of up to 100 to 200 hours, depending on the mode.
Strong spot light
The spotlight on the Princeton Apex Extreme is so strong that it's not recommended to use it on road filled with people! It's blinding and you might irritate someone.
Cost and Value
It's on the expensive side, but depending on your needs, this may be the perfect fit. It's particularly adept for freezing weather, for very dark spots, and for long periods.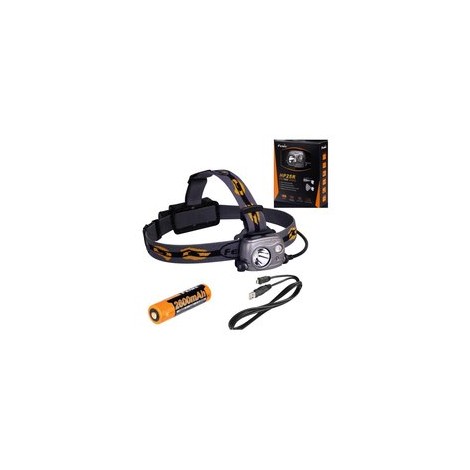 If brightness and durability are what's most important to you, then the Fenix HP25R is what you're looking for. Though its battery runtime is short, the light it emits is perhaps among the brightest in the business. Featuring 1000 lumens and four brightness levels, it's incredibly practical when you need it in short bursts. There are even two beam options.
Rechargeable battery
Sometimes when you go out, you may find it an inconvenience to pack batteries. With the Fenix HP25R, you won't have to worry. It comes with the ability to charge via USB.
Tilt
Though other headlights on this list have better tilting mechanisms built, some don't have it at all. With the Fenix HP25R, you get a 60-degree tilt for proper adjustment.
Cost and Value
Not too expensive and not too cheap, this falls somewhere in the middle. It is extremely durable and very useful for long distances or dark places. It's quite worth it.

Subscribe to our Newsletter