Best Nikon Scopes Reviewed & Rated For Quality and Functionality
In a Hurry? Editors choice: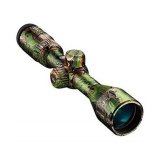 Test Winner: INLINE XR

If you have found this page, we are assuming that you are a
hunter
, you like to go to the
shooting range
, or are involved in some sort of competitive
shooting
. And every shooter knows the importance accuracy of a good
scope
. Our top 10 list pick is going to focus on
quality
scopes that are backed with a lifetime warranty. And are also affordable so you get more bang for your buck. Sound good? Well then keep reading for our top Nikon picks!
Standout Picks
Criteria Used for Evaluation
Accuracy
This is one of the most important questions you could ask when looking to buy a scope. What type of magnification do you want? There are a lot of different options, let's go through a few of them.
First off, do you want a single magnification scope? The big perk here is that you don't have to worry about adjusting it. It's always right at the same magnification range and won't vary or surprise you at all. Another good thing to note is that often times fewer parts means less breakage. The more complicated something is, the more likely it is to break and scopes become more complicated with the added ability to adjust your magnification. Obviously, the con here is that you don't have the ability to adjust it or customize it at all. What you see is what you get and you have to make it work with that.
What about a variable magnification scope? The big pull to this type of scope is that you can customize your view and see more clearly farther out as well as closer up. You aren't limited nearly as much as you are with a single magnification. Another thing to note is that if you have any sort of vision issues (i.e. need glasses) you will likely appreciate a scope that allows you to focus better.
The next big question though is what type of magnification you need. You can get anywhere from 2-7x, 3-9x, up to 4-12x. Typically, the higher the magnification the more expensive the scope. However, it is technically an upgrade and if you've opted for it you'll likely be happy that you did. However; if you don't plan on doing anything really far out, you may be perfectly happy with 2-7x magnification.
Ultimately, it comes down to what you're looking for. What type of distance are you going to be shooting at? How is your eyesight? Are you someone who likes to keep it simple? Or do you always want the best and fanciest option?
Effectiveness
Distance is something that goes along closely with magnification. The closer the shot, the less powerful scope you need. The farther out you're looking to shoot, the higher magnification you're going to need. This will heavily influence what you want to consider.
Another thing to consider when you're looking at a distance is the crosshairs and hash marks. You want them to match what you're looking to do and may want more or less depending on the distance you're looking at. The BDC or Nikoplex reticles also comes into play here and is discussed in much more detail a little later.
Distance is also influenced by the type of gun/weapon you are using. If you are using a crossbow, you'll not be shooting as far and should specifically look at crossbow scopes. If you use a muzzleloader, you also likely won't be going as far and will strongly benefit from a muzzleloader specific scope. However; if you plan on shooting 400 to 600 yards, you'll need a scope that has quality magnification and shouldn't even consider anything less than a 4-12x. Knowing the distance you're aiming for, or at least the range is very important and will greatly impact your decision.
Features
Nikon scopes are perfect for all levels of experience. There are features for those new to the sport that will help with the learning curve but won't interfere with what the experts know and love in a good scope. The biggest piece of technology that Nikon includes is the BDC (bullet drop compensating) reticle. This combined with the Spot On Match app will allow you to put in the type of ammunition and give you estimates, based on your zero, of where your bullet will drop. This is incredibly helpful for learning and mastering the art of shooting accurately over a long distance.
It should be noted though that a BDC reticle is not the end all be all – you still have to have a little bit of knowledge to get a feel of where the bullet will actually drop. Not all situations fall into the perfect little world your calculations have let you to, sometimes your target is moving and is closer or farther than originally anticipated and accounted for.
This is where experience comes in. Maybe you've been shooting for as long as you can remember. Or, maybe, you've been specially trained to shoot and can hit any target at any distance simply by accessing the situation and don't need any added help. The BDC reticle doesn't interfere at all with your ability to accurately zero and aim without its assistance. It's see through and will not intrude if you don't want it to.
Overall, most Nikon scopes are equipped with the BDC reticle. It can be a very helpful feature or something that is easily ignored.
If BDC isn't your style Nikon also makes the Nikoplex reticle. It is a simple, straightforward reticle that simply contains crosshairs but still has the ability to connect to the Spot On Match Ballistics technology. This is perfect for those with a minimalist preference or those who prefer to do all the calculations by themselves and is sure to serve you well.
Durability
Another factor to consider would be the durability of your Nikon scope. You want to make sure that it mounts correctly and is a solid piece of equipment. Finding the most durable scope is best because not only will it be less prone to getting dinged up or damaged, it will then have a longer lifespan, making it much more of a value to you.
Value
Speaking of value, we took into consideration the price and value in this list. A bunch of features is great, but when it comes to breaking the bank to get them? Not so much. We wanted to make sure to provide a list of top quality scopes, and if they are going to be pricey, to make sure that what you are paying for is going to be worth the investment.
Top 10 Picks
This scope features a unique collaboration between Nikon and Buck Masters which is a match made in hunter's heaven. This is the perfect scope for your hunting rifle. Like the one mentioned above, it features 3-9x and has a Nikon BDC Reticle. It is waterproof, fog proof, and filled with nitrogen to ensure that moisture never gets in.
Fully Multi Coated Optical System
Typically the more coating you have on your glass, the better your ability to see through it. Just about the best, you can get is full, multi-coated. This scope offers that and you will definitely benefit from this quality lens.
Click Adjustments
Adjusting your reticle has never been easier than it is on this Nikon Buckmasters scope. It offers precise, hand turnable, ¼ inch per 100-yard click adjustments. You won't have to guess how far out you are aiming or shooting, this allows you to zero in quickly and effectively.
Cost and Value
This is a very high-quality scope for the price you are paying. It has great optics and very clear sight to the extent that you would expect it to cost more based on that alone. Nikon is known for their quality there. It is affordable, runs towards the bottom of this list price wise, and will satisfy most of your hunting needs for a fraction of the cost.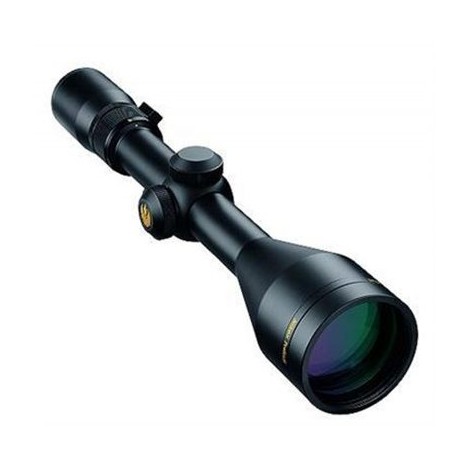 This Nikon Prostaff scope will live up to all the hype. It is perfect for any sort of hunting condition - from prairie to heavy timber, near or far. It has the magnification needed to clearly see as far as you want to, but also allows for a decent closeup shot. It's rugged and hearty, allowing you to take it with you deep into the forest but it also the perfect option for wide open spaces as well.
Take Your Pick
This scope is good on Rifles, shotguns, and rimfires. Whatever your hunting choice may be, this scope will have you covered. You can keep the whole family happy with just one scope - or buy one for everybody because you'll all want your own.
98% Light Transmission
A scope is no good without good optics. We've already mentioned how Nikon nails the optics at a far cheaper price than you'd expect but we've touched very little on light transmission. This scope, like many of the others, lets in 98% of the light. That's a big number and a lot of light. Really though, what good is a scope if it's dark and you can't see? The multi-coated system used here is a game changer and will make you a happy hunter.
Cost and Value
Like all the scopes on this list, ultimately you're getting a steal. Nikon scopes are known for their high quality at a low price. This scope is no different. It is one of the more expensive ones we've covered here, but it has enough extra features to demand a bit of a higher price. It is well worth it if you're looking a little bit more versatile scope.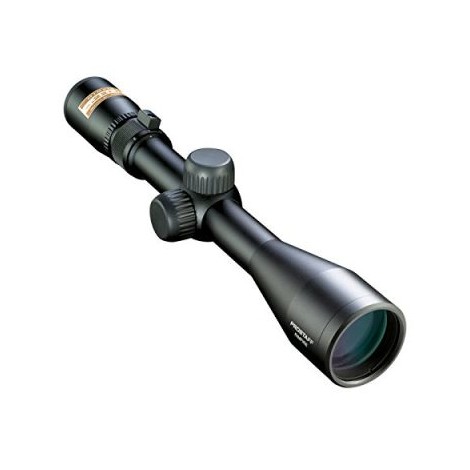 The prostaff scope is a very high-quality scope. It looks good, feels good, and will have you feeling good after you hunt or shoot with it. It is clear and crisp, very effectively gathers light, and has ¼ inch turns at 50 yards reticle adjustments.
Nitrogen Filled and O-ring Sealed
Most, if not all, Nikon scopes are nitrogen filled and O-ring sealed which, in effect, makes them waterproof and fog proof. Those are critical things if you ever run into inclimate weather when you're hunting or shooting which is pretty much guaranteed to happen.
Smooth Operations
All the clicks and turns you'll be making on this scope are smooth and easy. You'll be able to zero in, maintain that zero, and quickly reset the turrets if needed. It clicks when it turns at ¼ inch for 50 yards.
Cost and Value
This is the cheapest scope on our list. It doesn't have a ton of bells and whistles, but works well and gets the job done. If you need a good, quality scope but don't want to spend a ton of money this Rimfire scope is likely your best bet. It comes with all the Nikon quality with none of the expensive prices.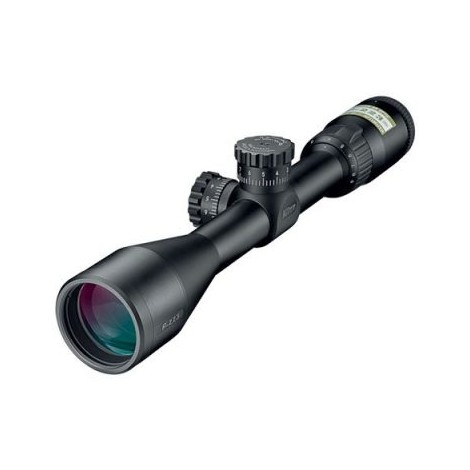 A very popular and well rated Nikon scope is the Nikon P-223 3-9x Mate BDC 600. It has a lot of good features that will elevate your shooting experience. Whether you are looking to shoot short or long range, this scope has you covered. Do you need help accounting for your bullet drop for longer shots? Also covered. It's comfortable, easy to use, and long-lasting to boot. You can't go wrong here.
3-9x Variability
An awesome feature of this scope is that you get variability in your zoom. Want to look about 3 times closer? This scope is perfect for that. Are you looking to aim for something farther away and want a farther zoom? Also perfect, as this scope will zoom in up to 9x. This is incredibly helpful when you are looking to shoot anywhere from 50 yards or so up to 600 yards. You get to choose how closely you want to look at something.
BDC Reticle
Nikon's BDC (bullet drop compensating) Reticle will help you to zero in and maintain your shot throughout the range of the scope. It allows you to hold a focus on a further outshot without interfering with the up close one where the crosshair is the actual aiming point.
Cost and Value
Overall, this scope, as is the case with most Nikon scopes, is a great buy for the price. It is mid to low end on the price but the quality of the glass and optics is like that of a far more expensive scope. While the scope is not something you want to skimp on as it's critical to a successful shot, this one is a good option because it is affordable as well as effective.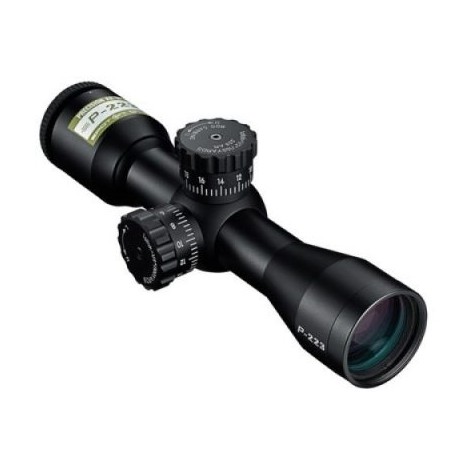 This is a basic, straightforward scope. Don't let that lead you to believe it is subpar though. It has great eye relief that will keep your brow safe and comfortable in any condition, has a 200-yard crosshair with hash marks for both 400 and 600 yards as well. Like all other Nikon Scopes, it is also waterproof, fog proof, and o ring-sealed.
Perfect for Mid-Range Shooting
At 3x, this scope is perfect for mid-range shooting. Not having to worry about adjusting at all can be both a pro and a con, but ultimately makes for a simpler, less complicated scope that makes it easier to learn to use and less likely to break which in turn means it likely lasts longer than any adjustable one. The clarity is great and makes up for the lack of adjustability. You'll be able to shoot up to 600 yards no problem - which covers a lot of variable needs.
Holds Zero
This scope holds the zero incredibly well. It's easy to zero in and will maintain that despite the movement, putting it down and picking it back up, unmounting it and remounting it - just about all you could ask for in a scope's ability to hold a zero.
Cost and Value
Overall, this scope is worth the money you pay for it. It is cheaper than most on this list, largely because it does less than others on this list. That's not a bad thing and may be just what you're looking for in a scope - consistent, single magnification views. If so, you'll reap the benefits of a lower price point and still get the great quality that comes with a Nikon lens.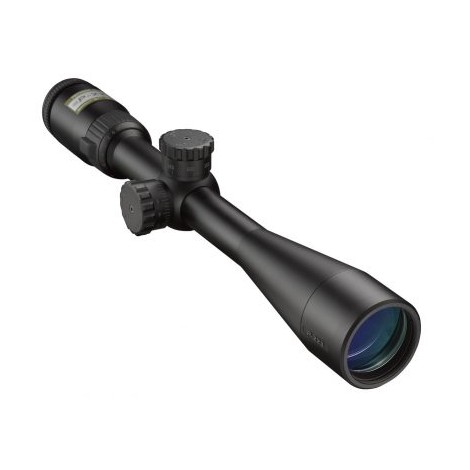 The 4-12x is an upgrade from the 3-9x. It's a worthwhile upgrade that will give you much more control visually. If you have any sort of vision issues, this is something you should consider. Not only does this scope allow you to focus better, but it also comes with the BDC Reticle, ¼ inch @100 yard click turns, and fully multi-coated optics.
Spot On Ballistic Match Technology
Nikon Spot On Ballistic Match Technology allows you to match your scope with your magnification and customize it to the ammunition you are using. This means a better aim and a better shot every time. This scope is perfectly optimized for that.
4-12x Magnification
This magnification allows a greater reach in how far you want to shoot. It is more clear and will allow you to see further than other, lower magnification, models.
Cost and Value
This scope is a little more expensive than others on this list, but it does have greater magnification ability so the extra money is well spent. If you want a better ability to focus or have any sort of eyesight issues, that should be on your must-have list. Overall, you are getting Nikon quality at a Nikon price which is a good deal any way you look at it.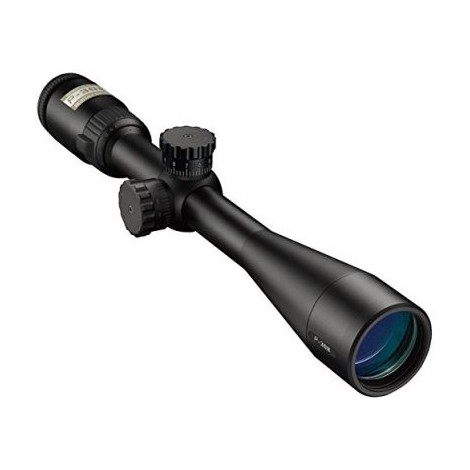 This is a solid scope that is built to handle a lot of recoil. More so than most of the others on this list. It has all the qualities and features we love from Nikon - waterproof, fog proof, O-ring sealed, and incredible light transmission. It also has a smaller BDC, so less obstruction to your view.
Tailor Made
This scope is largely tailored for the 308. It is specific for a .30 cal bullet and can be used on other rifles that use that bullet. This means it's built to handle more power and thus more recoil. It can also be used with rifles that have less recoil, but would somewhat be a waste of its ability.
Dawn until Dusk Light Transmission
The Nikon optical system is pristine and incredibly effective. It gathers light in a manner that will allow you to see bright images from dawn until dusk. This scope has layers of anti-reflective added on all glass surfaces that really makes for a clear vision. There's a reason they say 98% light transmission on all their scopes - and it's not just to make it sound good.
Cost and Value
Because this scope is specifically built to handle heavy recoil, it does cost a little more. It has to be built a little more sturdy than a scope built for less recoil and that costs more. That should not be surprising nor should it dissuade you if you're looking for a scope for a heavier duty weapon. It's worth the extra money and will serve you well if that is indeed what you need. If not, save yourself a little bit of money and go for one of the other quality scopes listed here.

Like the scope we discussed above, this is another Nikon Prostaff. It's all you'll ever need in a scope and you'll love and use it in whatever environment you find yourself in. The big difference with this scope is that it has a Nikoplex reticle instead of a BDC. It has a 2-7x magnification which will serve you well for close to mid distances.
Nikoplex Reticle
The Nikoplex Reticle on this scope is a traditionalist's reticle. It gets rid of all the dots or hashes and sticks with a basic crosshair. This is perfect for someone looking for a clear field, knows their way around a scope and a bullet, and prefers to do all the calculations themselves.
Spot On Ballistic Match Technology
Don't think that this scope is any less powerful or up to date than those with the BDC reticle. You still have the ability to discover exact aiming points on your scope's reticle at any distance with any ammunition by taking advantage of Nikon's Spot On Ballistic Match Technology.
Cost and Value
As far as price goes, this scope is very comparable to others on the list. Not too expensive, but not cheap enough to be bad quality. It is a solid Nikon product so you can expect Nikon quality - superior lens and optics for a much smaller price than other similar quality lenses.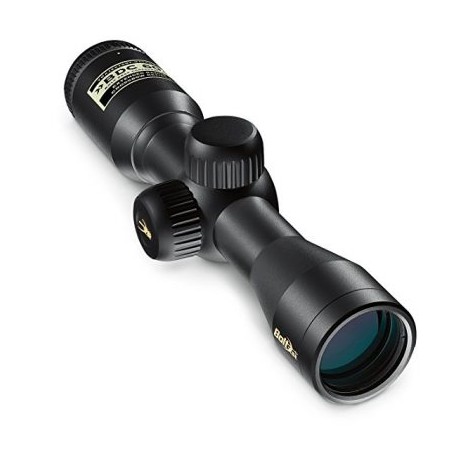 What if your hunting weapon of choice isn't a rifle? You still want the ability to zero in on your aim and get a good shot, and thus will want a scope. Good news! Nikon also makes an awesome scope to outfit your Crossbow with. This scope has everything you love about a Nikon scope, but also is lightweight and features a large optical making it stand out above other Crossbow Scopes.
Large Ocular with Quick Focus
The large optical on this scope allows you to see a wide range and helps you to really succeed whether shooting in a crossbow competition or in an actual hunt. It focuses quickly and precisely to help you be quick and effective. It also boasts 3.4 inches of eye relief.
Crystal Clear Glass
Nikon makes a good lense. Period. This is the case with their cameras, binoculars, rifle scopes, and you can go ahead and include crossbow scopes on that list as well. You can see plenty far with the fixed 3x lens and see well in both bright and low light conditions.
Cost and Value
This scope is absolutely worth its price. It is a tremendous upgrade from any scope that comes included with the purchase of your crossbow and will bring your game up to the next level. If you want to have your crossbow shooting world rocked, spend the money on this scope. You won't be disappointed.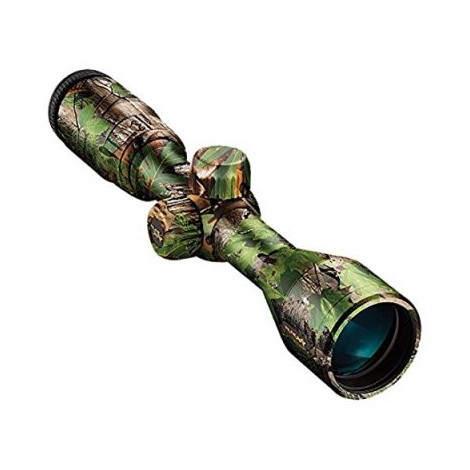 This is another scope that is built for a specific purpose - for use with a muzzleloader. You'll get everything you want from a Nikon scope to use with your front-loading gun. Extend your season with a muzzleloader and make sure you have a good scope so that you can reap the benefits of that extension.
5 inch Eye Relief
Because a muzzleloader tends to have a lot of recoil, you'll want a lot of eye relief. You get this with this scope - a solid 5 inches. In addition, it has clear glass, zeros in easily and holds that zero.
Clear and Crisp Optics
As expected with any Nikon scope, you'll get clear and crisp optics. This scope has fully multi-coated glass and gathers light very well. In addition, it works great in all weather - good and bad.
Cost and Value
This is one of the most expensive scopes on our list. It is built to handle a lot more recoil and needs to be sturdier and stronger in order to do so. As mentioned earlier, that means it has to cost more, which is logical. If you use a muzzleloader, you'll appreciate the high-quality optics and relatively low price compared to other brands.

Subscribe to our Newsletter