Best Shooting Gloves Reviewed & Rated
last updated
Mar 31, 2019
When the need for a decent shooting glove calls, there is a requirement to look not only for functionality and practicality but also value in comparison with the cost. Some features seem incomprehensible to do without, and this review will look at ten different shooting gloves for a more informed and substantiated overview of some on offer. The variety of shooting gloves on the market may seem like shopping for a decent pair is akin to looking for a needle in a haystack. Some boast hyper functionality for spot-on touch technology, and this is recognized as being important. The material is also reflected in the overall grading of the glove. This guide will go a little way to ensure that an excellent match of glove and user is attainable.
In a Hurry? The test winner after 13 hrs of research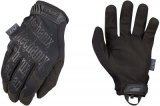 Mechanix Wear Original
Why is it better?
Comfortable fit
Good knuckle protection
Allow dexterity in movement
Secure hook and loop system
Excellent quality
In a
Hurry? Editors choice: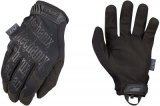 Test Winner: Mechanix Wear Original

3
Researched Sources
11250
Reviews Considered
13
Hours Researching
10
Products Evaluated
Protection
Weather Resistance
Comfort
Traction
Materials
By Default
In Depth Review Top 10
Mechanix Wear Original
TitanOps Full/half finger
Neet Suede Shooting Glove
Mechanix Wear M-Pact Coyote
Seibertron Men's S.O.L.A.G. Tactical Gloves
Freetoo Tactical Gloves
5.11 Tac A2 Gloves
Military Hard Knuckle
Mrsight Military Gloves
Vbiger Military Tactical
Table of contents
Criteria Used for Evaluation
Expert Interviews & Opinions
Other Factors to Consider
Frequently Asked Questions
Sources
Top 10 Picks
1

. Mechanix Wear Original
Comfortable fit
Good knuckle protection
Allow dexterity in movement
Secure hook and loop system
Excellent quality
Not suitable for really cold weather
Basic duty glove
The Mechanix Wear gloves are manufactured with Form-fitting TrekDry; which has the bonus of maintaining a coolness in the hands. This makes them much a more comfortable glove to wear in a multitude of activities.
Read more
Seamless Layer
The palm on the gloves benefits from a seamless single layer which gives a more personal snug fit and increases dexterity.
Secure Fit
The Thermal Plastic Rubber hook and loop closure give the glove the edge of a secure, comfortable fit.
Cost and Value
These gloves represent excellent value for the cost and ensure a hard wearing versatile purchase.
2

. TitanOps Full/half finger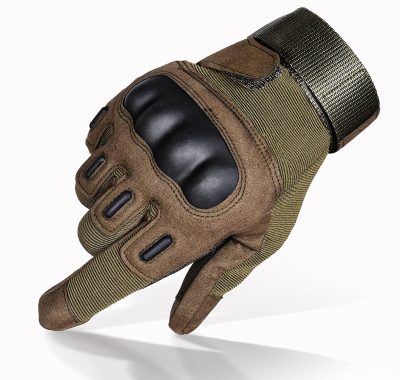 Full finger protection
Microfibre keeps hands warm
Versatile
Adjustable wrist strap
Tough manufacture
Stitches fragile
Limited wrist function
These TitanOps gloves protect knuckles with shields and help prevent hand/finger injuries. They are produced using lycra, leather, nylon and benefit from extra stitching for a tougher finish.
Read more
Reinforced
The palms are reinforced for extra comfort in a variety of activities, giving more padding where it is most needed.
Easy Care
The gloves are more than adequate for long-term use and benefit from being machine washable and quick drying.
Cost and Value
These gloves are intermediate and the quality of their production ensures the purchase is of equal value and cost.
3

. Neet Suede Shooting Glove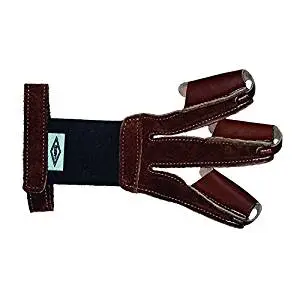 Made in the USA
Research, testing, and refinement went into the design of the glove
Incredibly adjustable for a custom fit
Affordable
More crease in the joint area would make them more flexible to use
The Neet Suede Shooting Glove is the type of glove worn during shooting competitions. They are made of lightweight material. The gloves have an intricate design. They are made for comfort needed when shooting a weapon.
Read more
Design
The minimalist design allows finger joints total mobility and freedom. They are built to protects the areas of the hand prone to harm and blisters. Though they might seem a bit stiff at first, when accustomed to the feel and hang of the material, the glove fits snuggly on the hands and fingertips.
Multifunctional
This shooting glove can be used to shoot arrows with no fear of accuracy inhibition. Fingers do not feel after shooting sessions or practicing with lots of arrows. The suede and leather construction materials protect against everyday damage. It is a thin material that is thick enough to serve as protection from damage without inhibiting the ability to fire or shoot accurately.
Cost and Value
The Neet Suede Shooting Gloves are affordable and flexible to use. They are incredibly high-quality gloves that protect the fingers from wear-and-tear expected when practicing shooting weapons or archery.
4

. Mechanix Wear M-Pact Coyote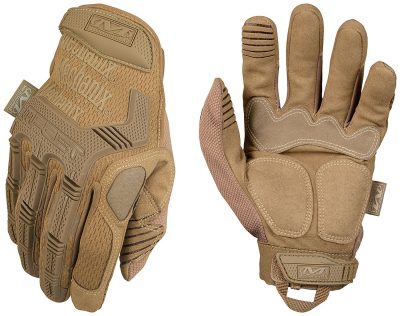 A thermoplastic Rubber knuckle guard
Come in larger sizes
Designed for military use
Seamless synthetic leather
Patented Impact Guard
Trigger finger incumbent
Seams can be fragile
These M-Pact tactical gloves boast D30 palm padding, which soaks up and reduces high impacts. This makes them especially suitable for certain activities when stress absorption is required, this maintains comfort for longer active time.
Read more
Nylon Web
The gloves have a web loop for easy storage and they benefit from being easy care machine washable.
Dual Layer
The dual layer inside the glove fingertip gives the gloves an overall longer life with extra comfort.
Cost and Value
The cost and value of these gloves are equally matched, the features included make it good value for the price.
5

. Seibertron Men's S.O.L.A.G. Tactical Gloves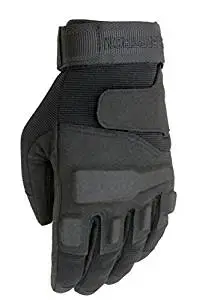 Multiple sizes available
Velcro secures hands
Anti-skid PU
Washable
Some customers felt the gloves were not well-suited for cold weather
Exceptional gloves can be hard to find. The Seibertron Men's S.O.L.A.G. Tactical Gloves are made to excel as arming shooting gloves. High-quality, durable material is used. Wearing them is quick and easy.
Read more
Sizing
Choosing the right size is essential when purchasing shooting gloves. They should fit well into the hand which is why selecting the ideal size is crucial. The hand should be comfortable and able to flex as needed.
Protective
Velcro secures the gloves to the hands. They have an anti-skid PU durable enough to withstand many uses. The gloves provide a fantastic grip when holding a weapon. They are an excellent means of moving about while carrying a weapon without the worry of a gun slipping off during combat.
Cost and Value
These gloves are inexpensive tactical gloves that can be used to protect the hands when handling a gun for lengthy periods of time or during target practice. The gloves are great for hiking, combat, cycling, riding, outdoors, tactical training, and hunting.
6

. Freetoo Tactical Gloves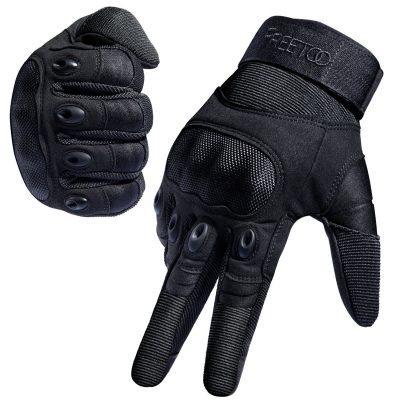 Dual-layer synthetic leather
Reinforced palm and knuckle padding
Nonbulky design
Heavy Duty and versatile
Suitable for hot to mild weather
Stitching frays over time
Would benefit palm padding
These gloves are military standard and designed to be heavy duty, they are particularly useful due to the dexterity of the material. They prevent abrasion and scratches which makes them versatile for many sports and activities.
Read more
Breathable
The Freetoo Tactical Gloves are made to be breathable, and benefit from comprising both odor free material; and added vents for added comfort.
Snug Fit
The gloves boast a velcro wrist which is a must for ensuring warmth retention and a snug fit.
Cost and Value
The cost of these gloves is easily justified and is reflected in the value, this is due to the multi-uses they are suitable for.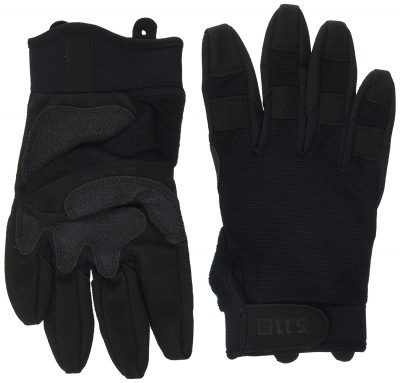 Synthetic leather suede palm
Seamless fingertips
Prevent palm bruising
Snug, comfortable fit
Strong manufacturer
Slightly bulky
Velcro stitching fragile
These 5.11 Tac A2 Gloves boast the trademarked`Tactical Touch` precision fit fingertips for the ultimate functionality and practicality; this ensures they are versatile for a number of activities.
Read more
Wrist Closure
The 5.11 gloves benefit from a neoprene and velcro closure on the wrist for added comfort and support.
Breathable
These gloves have the added bonus of having a breathable stretch nylon back panel for ultimate comfort.
Cost and Value
The gloves are mid-range and have every feature expected to ensure excellent value for money.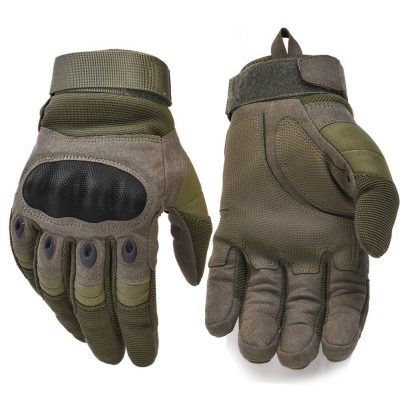 Good for dexterity
Reinforced and molded
Versatile for many activities
Full Finger gloves
Impact protection
These Military-style gloves benefit from having a reinforced palm and a molded hard knuckle. They prevent abrasion and dilute impacts; this gives them the versatility to be used for a multitude of activities.
Read more
Microfibre
The microfibre leather material boasts being tough, anti-slip and also fast drying for convenience.
Adjustable
The wrist benefits from being adjustable to ensure a comfortable fit and gives extra support.
Cost and Value
These mid-range gloves are exceptional value for money when the high quality of the manufacturer is taken into consideration.
9

. Mrsight Military Gloves



Low-Profile nylon loop
Guaranteed dexterity
Impact and abrasion protection
Non-skid palm pad
Excellent value for money
Take time to put on
Strong odor on purchase
The Mrsight gloves are manufactured using high-quality leather; this helps maintain their strength and gives them protection against melting in the heat and dripping excessively in the damp.
Read more
Finger-less
The gloves are half finger finger-less and this gives a bonus of having full tactical control in any activity.
Synthetic Thickening
The synthetic thickening gives excellent protection on the fingers and back of the hand, this increases comfort and versatility.
Cost and Value
These gloves are excellent value for the cost, and this is contributed to by the increased sensitivity created by the finger-less design.
10

. Vbiger Military Tactical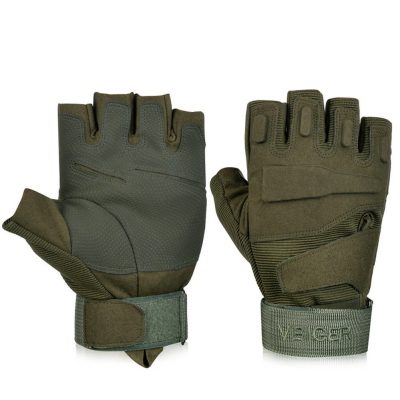 Microfibre liners
Double layer back design
Anti slip manufacture
Warm and comfortable
Easy care
Weak seams
Need to be sure on sizing
These Vbiger gloves are made with leather that is high quality and is treated to provide excellent protection in a multitude of sporting activities, giving confidence in any circumstance.
Read more
Nylon Loop
The cuffs benefit from having a nylon loop for quick dressing and a bonus carabiner for personal attachments.
Synthetic leather
The synthetic leather addition to the fingers gives a bonus of being water resistant.
Cost and Value
These gloves are extremely good value for the cost, the added features give remarkable quality and value.
Criteria Used for Evaluation


Protection
This is one of the main reasons why we need shooting gloves. Before you make any purchase, ensure that your gloves of interest come with sufficient padding. Padding protects your hands from the heat and recoil that comes from shooting your weapon.
It is crucial that the knuckle and palm area be insulated to whittle down the kickback impact against your hands. General padded knuckle finger-joints sop up pressure from hitting a hard surface. In the same vein, the padding of shooting gloves provides a protective layer between glove and skin.
For our brave military men and women, shooting gloves are part of the uniform. They need to protect their hands at all times because they are the most important tools of their trade. Take a cue and do the same.


Water Resistance
Another added benefit for the user scouting for shooting gloves is to settle for a pair that can cope with or adapt to the environment. For instance, if you're hunting deer or elk in hot or humid conditions, you do not want your hands to be wet and slippery. Instead, you should be sporting gloves with breathability which absorbs moisture from your sweaty palms.
Military operations are conducted in less than ideal conditions to prepare the responsiveness of soldiers to combat. In the same vein, you need appropriate all-weather gloves that would not disappoint you on a scorching day or rainy night.
The best waterproof gloves are made from neoprene, the best material for repelling water. The top-of-the-line type is Yamamoto neoprene which repels an impressive 97% of the water it encounters. Naturally, if you are going for shooting gloves with this type of composition, you will pay more.
Make sure that the gloves you finally settle for come with an adjustable wrist strap that stops water from trickling down your arm. Gloves with blind seam stitching also bolster water resistance. The thin fleece lining provides additional warmth, especially in frigid conditions.
Your shooting gloves of choice must be weather resilient at all times. You should be looking at gloves with climate controlled sewing located in between threading. These gloves offer the best possible condition for the shooter to use a weapon with minimal mistakes regardless of the weather.


Comfort
The best shooting gloves are the ones that fit like a second skin. In other words, you do not feel them and sometimes forget that you even have them on. These gloves should be tight and afford you plenty of dexterity. The right fitting gloves should also allow little space between each finger. Make sure that the closure secures the wrists very well. Stay away from bulky or loose gloves.
Discomforting gloves should never be an option for a shooter. If your gloves are far from comfortable, you will struggle with your firearm and have trouble with the trigger. It will increase your chances of inaccuracy, and this can prove costly for you. Even if you manage to shoot your gun several times, your ill-fitting gloves will still leave you with achy fingers.
Out in the field, your gloves should be on and not taken off after every shot. Your gloves of choice should be comfortable for you to move around in and still do normal things without clumsiness getting in the way.
Your shooting gloves need to be reliable and not wither or freeze up. Your gloved hands are meant to increase the fluidity of movement and not reduce it. So if you are handling your gun faster with your bare-hands, those gloves are not right for you.
Experiment and try as many gloves as you can to decide on the best. Keep in mind that glove materials stretch and some gloves will break faster than others. Whatever gloves you choose, take the time to break them and train with them. If you train 90% of the time without your gloves on, you will never get the same results when you do wear them.


Traction
Trigger finger traction is another important factor when it comes to choosing the right pair of shooting gloves. The ability to pull a trigger is the ultimate aim of firing a gun. So you want to settle for shooting gloves that do not sabotage this objective.
What this means is that your gloves should allow your trigger finger enough flexibility to rest and bend on the trigger guard without delay. You must be able to switch between the two tasks effortlessly while wearing your shooting gloves.
Apart from being flexible, your gloves should also be stretchy; you do not want any squeaky noises as you pull the trigger as it may alert the enemy or prey. Your trigger finger should offer the same dexterity as a naked hand although possessing the protection that gloved hands provide.
Some shooting gloves come with a full-finger design but rely on a unique rubber design to ensure that the trigger finger traction is not lost. Shooting is all about being relaxed and not being in a state of panic.
You cannot be relaxed when your hand is contorted around a gun and using your fingertip to fire shots. Make sure you press the trigger fully to the rear so that you do not pull back your shots.


Materials
Gloves help refine your shooting technique as well as toughen the hands. But there is a slew of factors that make this all possible. Many people may not know this, but the material that the shooting gloves are made from goes a long way in contributing to this overall objective.
Leather
Leather gloves score marks for fashion and functionality. They serve well in cold conditions and are windproof. However, they do poorly in hot weather and offer poor palm ventilation.
Cotton
Since this natural fiber is commonly found in clothing, some gloves still use it partially. Cotton is supple, strong, breathable and warm. It hardly irritates the skin or causes allergies like its artificial counterparts. But it is not waterproof, soaking up water which can take forever to dry.
Gore-Tex
Gore-Tex is a synthetic fabric that is permeable and waterproof. By this, we mean that it might not necessarily allow water pass, but the water vapors can still infiltrate the skin. All-in-all this material stops water from getting inside the glove. However, when the vapors do get in, Gore-Tex gloves can be difficult to air because of poor ventilation.
Wool
Wool is adaptable and durable. It is 100% natural and offers protection against scrapes and cuts. More importantly, it is not inflammable. But it can be itchy and uncomfortable. The sheep smell that comes with the gloves can also be irritating. Additionally, some people are allergic to having wool touching their skin. Special cleaning is required for these glove types as they are known to shrink easily when they get wet.
Polar Fleece
Polar fleece is the alternative to natural wool and does a better job of dealing with water. The artificial polyester fibers made mainly from recycled plastics allow it to be the eco-friendly option for vegans and those with allergies. The major problem with the polar fleece is that it generates too much static electricity. So prepare for those unpredictable little shocks when you touch your gun or metal gear.
Neoprene/Rubber
Neoprene is a highly flexible synthetic leather made from high-grade polychloroprene latex. This rubber offers excellent protection against cuts, tears, punctures, and abrasions. This rubber holds out way more than normal rubber. It is well-protective of the skin without being heavy on it. The only real issue this specialized rubber has is that it is no breathable and can leave palms sticky and smelly.
Expert Interviews & Opinions
Most Important Criteria
(According to our experts opinion)
Experts Opinion
Editors Opinion
Users Opinion
By Default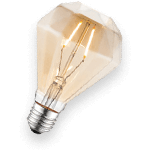 Other Factors to Consider


Durability
Resistance and Durability
Shooting gloves require brawny construction so that they can withstand strong impact and abrasions. The shooting gloves that you should be considering should come with Thermal Plastic Rubber which does not only ensure a comfortable fit but also prolongs usability.
Fire and Flash Resistant
Consider products made of NOMEX/KEVLAR material which protect the hands from flames and firearm overheating. Gloves made from this material do not melt under intense heat and offer thermal insulation against fire and flashbangs.
If you are looking to get cold-weather gloves that fight flash and fire, stick with wool gloves (if you are not vegan or allergic). Wool gloves are flame retardants. Ensure that the gloves are made from wool and leather. Polyester in wool gloves does not do well in fiery situations.
Hard- Knuckle Vs Soft-Knuckle
Hard-Knuckle
Hard-Knuckle tactical gloves are for high-octane situations like trying to breach a room or shoot against a barricade. The molded knuckles are made of Kevlar and protect the hands against crunching impact.
The expensive ones have leather encased over the polycarbonate knuckles to prevent melting. You really must be somewhat of an action hero to require these heavy-duty gloves for domestic purposes or hunting.
Soft-Knuckle
Soft-knuckle mainly offers back-of-the-hand protection and comes with thermoplastic-rubber knuckles and high-density foam. While hard-knuckle gloves are built for heavy hitters, soft-knuckle gloves are what everyday people use because they are less tactical. But this does not mean they are compromised for quality. Despite being lighter, these gloves still feature Kevlar in their make-up and protect the hands in warm and freezing temperatures.
Cut-Resistant
Gloves that fall into this category are made of Kevlar and related materials. They might be lightweight, but possess the strength of steel. Little wonder, that they are a mainstay in body armor, marine sails, and climbing gear. These types of gloves are ideal for military personnel, cops, and hunters who need to wade through thick foliage, forests or even the jungle.


Size
Glove Sizing
Shooting gloves come in generic sizes just like other gloves do—small, medium, large, extra-large, so on and so forth. If you are looking to get your exact glove size, wrap a tape measure around your hand just underneath the knuckles and use your dominant hand to take the measurement.
For men, if the measurement is seven inches or below, you need a pair of extra small gloves. For every additional inch of a hand measurement, you step up one glove size. For example, eight inches would be a small nine while ten would be large.
Alternatively, for women, each size is whittled down to an inch. For women, six inches would be extra small while seven inches would be small and so on. Most glove manufacturers come with their unique sizing chart. So do not expect all sizes to be the same.
Stretching and shrinking should be taken into consideration when you want to confirm sizing for your gloves. For instance, they may shrink when you wash them. Alternatively, leather gloves may be initially tight when you wear them before they stretch and fit comfortably.


Flexibility
Tightness Vs Flexibility
There is a degree of customization that goes into every glove made. You notice this as soon as you put it on. If you wear shooting gloves permanently over a 24-hour period, you will notice the gloves break and fit your hands. If they do not, that means they are a size or sizes smaller.
For your gloves to fit perfectly, you need to understand all about tightness and flexibility. Think about it for a minute, if you squeeze a trigger, you do not want any loose cloth getting in the way of your index finger and trigger. In the same vein, gloves that are too tight make blood circulation difficult which makes you uncomfortable. Poor circulation is one major reason why people opt for fingerless shooting gloves so that they pull the trigger without problems.
Despite the shortcoming, this is where Kevlar shines like a million stars. Kevlar is elastic enough to snugly fit the hands, while still being tight enough for you to pull the trigger conveniently. The best-constructed shooting gloves mostly have a thin layer of Kevlar situated around the fingertips.


Color
Color and Design
You might be thinking what is the fuss over choosing glove color? Initially, this might look like a total waste of time, but the truth of the matter is that it is not. When you wear shooting gloves, they are an extension of you. In other words, the gloves are you.
If you are just using your shooting gloves target practice, this might not be much of a concern. But if you are a hunter, law enforcement or military, it is crucial to get gloves that blend well with your surroundings. Do you want to be hiding in the bushes with pearly white shooting gloves trying to shoot a duck?
Shooting gloves should compliment sportswear and tactical uniforms. Most shooters prefer the safe black color. But this does not help you if you are trying to blend in with the surroundings. Your poor color choice might be the thing that will let the enemy or prey know that you are about to shoot.


Advanced Features
Touch-Screen
Shooting gloves are not just meant to allow you to handle a gun effectively. They are also intended to let you do other things at the same time. Your gloves of choice should allow your digits and opposable thumbs use a pocket knife, reset a crossbow or make a call from your mobile phone.
Having warm gloves that help you hunt in freezing conditions is great. But do these gloves also allow you to use hunting equipment and access your GPS? You need active and ambidextrous hands, or your cutting-edge gear would count for nothing.
The best gloves that are touch-screen compatible come with TouchTec Nanotechnology and permeable fabric that allows better dexterity and fingertip functionality. Touchscreen gloves come with silver-coated threading or similar materials that enable you to use phones, tablets, and other devices.
They are also anatomically designed to blend with the natural curvatures of the human hand using a triple-dimensional patterning which makes it easy when handling touch-screen devices. Shooting gloves with touchscreen capacity are essential. Prepare yourself for those situations where you will have the time to take off your gloves and do things conveniently or quickly.


Use
Pistol, Carbine or Rifle
Are you going to be shooting a pistol, carbine or rifle? The type of weapon goes a long way in determining what type of gloves you should be wearing. Pistol gloves require less thickness and padding. If you have a firearm with too much padding, it skews your shooting accuracy.
Pistol gloves should allow you to effortlessly manipulate controls, thumb breaks, and other devices, like a mobile phone or flashlight. Imagine having to take off your gloves to make a phone call and struggling to wear them again to shoot your firearm.
Thinner is somewhat better with handgun gloves, but with it comes lesser durability. When a glove has too much seam, they loosen easily. So stick with gloves with elastic cuffs or Velcro closures.
Carbine and Rifle Gloves
You can afford to get thicker shooting gloves if you use a carbine. When it comes to using this firearm, you are simply turning the safety on and off, squeezing the trigger, reloading and fiddling with the scope. You will not have any issue with these movements if your gloves are made of tough material.
However, if you are using a rifle, you might need to get a different glove. For instance, if you are an AR enthusiast, you need gloves that would not allow you to lose your trigger-finger sensitivity.
Frequently Asked Questions
q:

Why wear shooting gloves?

a:

Gloves offer a firmer grip on stock and absorbing impact. They also soak up perspiration and protect fingers from scrapes, cuts and recoil injuries.
q:

What size should I buy if I have long/short fingers?

a:

Use a size chart to determine the "average" features of your hand. Once that measurement is determined, you decide whether you would prefer a tighter or looser fit.
q:

Can you shoot a glock wearing gloves?

a:

It is possible to shoot a Glock, but it can be difficult. This can be made easier if you wear a fingerless glove that frees the trigger finger.
q:

Are synthetic materials the best for shooting gloves?

a:

Synthetic materials are not the best. They retain too much body heat. Moreover, the poor ventilation of synthetic gloves entraps perspiration which ultimately makes holding a weapon uncomfortable and sabotages shooting accuracy.
q:

Which material is best for shooting gloves?

a:

The unparalleled feel of the leather is like no other material. Leather provides a deft balance of comfort and kick-back absorption that lets you interact with a gun and make adjustments if necessary.