Best Shooting Gloves Reviewed & Rated
In a Hurry? Editors choice: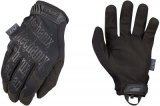 Test Winner: Mechanix Wear Original

It's a reasonable question, and one we get a lot: why do I need shooting gloves? The arguments against them are as follows: they're expensive, they alter my grip or they
alter my targeting
, and these are just a few of the most common complaints. We get that and those are all reasonable problems, but we have to say, if you're doing a lot of shooting then we recommend that you get a good pair of gloves, for the same reason that you wear a helmet when you're on a bike. Gloves are going to keep you safe, and in some cases, they're going to
keep your gun in working order
. Barrels get hot, shells fly back, skin oil will wipe the bluing off your triggers, and in general, a pair of gloves is going to extend the life of your gun and your hands.
Standout Picks
Criteria Used for Evaluation
Protection
This is one of the main reasons why we need to cover our hands while shooting. Before you make any purchase, ensure that your gloves of interest come with sufficient padding. Padding protects your hands from the heat and recoil that comes from shooting your weapon.
It is crucial that the knuckle and palm area be insulated to whittle down the kickback impact against your hands. Generally, padded knuckle finger-joints sop up pressure from hitting a hard surface. In the same vein, the padding provides a protective layer between glove and skin.
For our brave military men and women, shooting gloves are part of the uniform. They need to protect their hands at all times because they are the most important tools of their trade. Take a cue and do the same.
Water Resistance
Another added benefit for the user scouting the market is to settle for a pair that can cope with or adapt to the environment. For instance, if you're hunting deer or elk in hot or humid conditions, you do not want your hands to be wet and slippery. Instead, you should be sporting gloves with breathability which absorbs moisture from your sweaty palms.
Military operations are conducted in less than ideal conditions to prepare the responsiveness of soldiers to combat. In the same vein, you need appropriate all-weather gloves that would not disappoint you on a scorching day or rainy night.
The best waterproof gloves are made from neoprene, the best material for repelling water. The top-of-the-line type is Yamamoto neoprene which repels an impressive 97% of the water it encounters. Naturally, if you are going for a pair with this type of composition, you will pay more.
Make sure that the gloves you finally settle for come with an adjustable wrist strap that stops water from trickling down your arm. Gloves with blind seam stitching also bolster water resistance. The thin fleece lining provides additional warmth, especially in frigid conditions.
Your choice must be weather resilient at all times. You should be looking at gloves with climate-controlled sewing located in between threading. These gloves offer the best possible condition for the shooter to use a weapon with minimal mistakes regardless of the weather.
Comfort
The best ones are the ones that fit like a second skin. In other words, you do not feel them and sometimes forget that you even have them on. These gloves should be tight and afford you plenty of dexterity. The right fitting gloves should also allow little space between each finger. Make sure that the closure secures the wrists very well. Stay away from bulky or loose gloves.
Discomforting gloves should never be an option for a shooter. If your gloves are far from comfortable, you will struggle with your firearm and have trouble with the trigger. It will increase your chances of inaccuracy, and this can prove costly for you. Even if you manage to shoot your gun several times, your ill-fitting gloves will still leave you with achy fingers.
Out in the field, your gloves should be on and not taken off after every shot. Your gloves of choice should be comfortable for you to move around in and still do normal things without clumsiness getting in the way.
Yours need to be reliable and not wither or freeze up. Your gloved hands are meant to increase the fluidity of movement and not reduce it. So if you are handling your gun faster with your bare-hands, those gloves are not right for you.
Experiment and try as many gloves as you can to decide on the best. Keep in mind that glove materials stretch and some gloves will break faster than others. Whatever gloves you choose, take the time to break them and train with them. If you train 90% of the time without your gloves on, you will never get the same results when you do wear them.
Traction
Trigger finger traction is another important factor. The ability to pull a trigger is the ultimate aim of firing a gun. So you want to find a pair that do not sabotage this objective.
What this means is that your gloves should allow your trigger finger enough flexibility to rest and bend on the trigger guard without delay. You must be able to switch between the two tasks effortlessly while wearing your shooting gloves.
Apart from being flexible, your gloves should also be stretchy; you do not want any squeaky noises as you pull the trigger as it may alert the enemy or prey. Your trigger finger should offer the same dexterity as a naked hand although possessing the protection that gloved hands provide.
Some come with a full-finger design but rely on a unique rubber design to ensure that the trigger finger traction is not lost. Shooting is all about being relaxed and not being in a state of panic.
You cannot be relaxed when your hand is contorted around a gun and using your fingertip to fire shots. Make sure you press the trigger fully to the rear so that you do not pull back your shots.
Materials
Gloves help refine your shooting technique as well as toughen the hands. But there is a slew of factors that make this all possible. Many people may not know this, but the material of choice goes a long way in contributing to this overall objective.
Leather
Leather gloves score marks for fashion and functionality. They serve well in cold conditions and are windproof. However, they do poorly in hot weather and offer poor palm ventilation.
Cotton
Since this natural fiber is commonly found in clothing, some gloves still use it partially. Cotton is supple, strong, breathable and warm. It hardly irritates the skin or causes allergies like its artificial counterparts. But it is not waterproof, soaking up water which can take forever to dry.
Gore-Tex
Gore-Tex is a synthetic fabric that is permeable and waterproof. By this, we mean that it might not necessarily allow water pass, but the water vapors can still infiltrate the skin. All-in-all this material stops water from getting inside the glove. However, when the vapors do get in, Gore-Tex gloves can be difficult to air because of poor ventilation.
Wool
Wool is adaptable and durable. It is 100% natural and offers protection against scrapes and cuts. More importantly, it is not inflammable. But it can be itchy and uncomfortable. The sheep smell that comes with the gloves can also be irritating. Additionally, some people are allergic to having wool touching their skin. Special cleaning is required for these glove types as they are known to shrink easily when they get wet.
Polar Fleece
Polar fleece is the alternative to natural wool and does a better job of dealing with water. The artificial polyester fibers made mainly from recycled plastics allow it to be the eco-friendly option for vegans and those with allergies. The major problem with the polar fleece is that it generates too much static electricity. So prepare for those unpredictable little shocks when you touch your gun or metal gear.
Neoprene/Rubber
Neoprene is a highly flexible synthetic leather made from high-grade polychloroprene latex. This rubber offers excellent protection against cuts, tears, punctures, and abrasions. This rubber holds out way more than a normal rubber. It is well-protective of the skin without being heavy on it. The only real issue this specialized rubber has is that it is no breathable and can leave palms sticky and smelly.
Top 10 Picks
1

. Mechanix Wear Original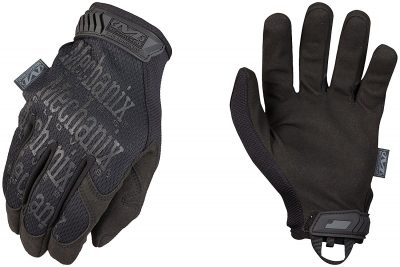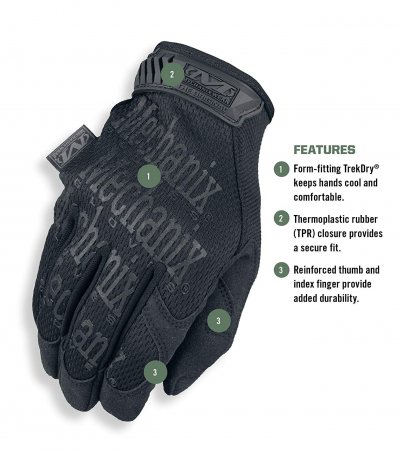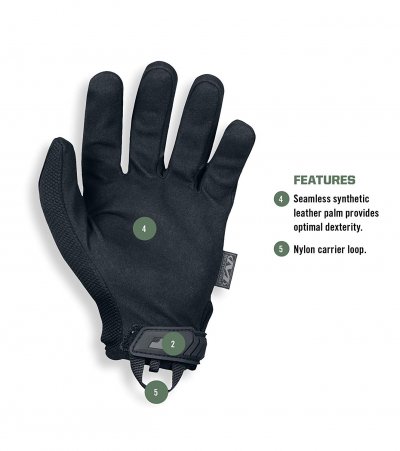 The Mechanix Wear gloves are manufactured with Form-fitting TrekDry; which has the bonus of maintaining coolness in the hands. This makes them much a more comfortable glove to wear in a multitude of activities.
Seamless Layer
The palm on the gloves benefits from a seamless single layer which gives a more personal snug fit and increases dexterity.
Secure Fit
The Thermal Plastic Rubber hook and loop closure give the glove the edge of a secure, comfortable fit.
Cost and Value
These gloves represent excellent value for the cost and ensure a hard-wearing versatile purchase.

2

. TitanOps Full/half finger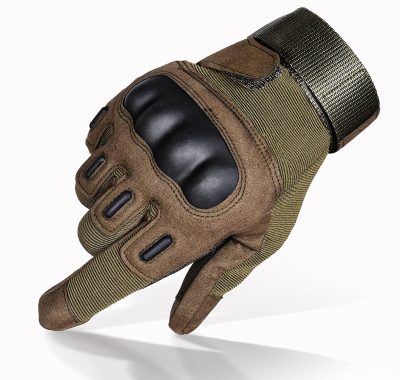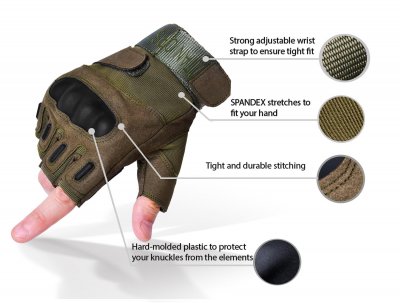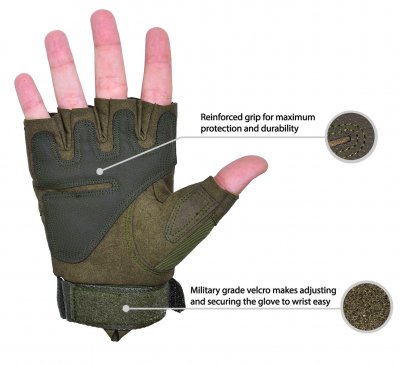 These TitanOps gloves protect knuckles with shields and help prevent hand/finger injuries. They are produced using lycra, leather, nylon and benefit from extra stitching for a tougher finish.
Reinforced
The palms are reinforced for extra comfort in a variety of activities, giving more padding where it is most needed.
Easy Care
The gloves are more than adequate for long-term use and benefit from being machine washable and quick drying.
Cost and Value
These gloves are intermediate and the quality of their production ensures the purchase is of equal value and cost.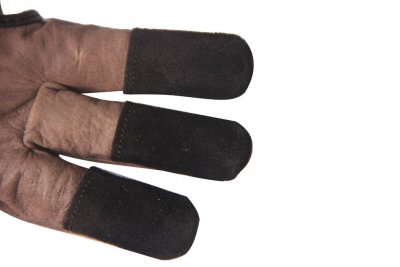 This is a shooting glove but it's not necessarily for your gun, it's for your bow. We thought we'd throw one or two of these in here because for you bow hunters gloves and forearm guards aren't just a good idea, they're compulsory if you don't want to end up bleeding at the end of a long day of shooting in the field. But talk about minimalist, this glove can do double duty for gun or bow, whatever you need. We love the three fingers for your draw or your trigger fingers depending on your weapon. And we also love that this is leather and strongly made.
Three Fingers
This glove does leave your thumb free (not the best of ideas if you're using an old school six-shooter and actually cocking the gun) so it gives you maximum tactile efficiency, and the ability to use that opposable thumb for quick reloading. But it does cover your trigger finger and if you're a bowhunter will keep your draw fingers from getting wrecked.
Thin but Durable
You can thank the cowhide for the unique feel you're going to get with this glove. The leather allows for the glove to be thin and very tactile but the cowhide will last forever. Granted years of sweat and use will in time wear down the leather but from what we've seen not any faster than any kind of glove that gets 'rode hard and put away wet' as the saying goes.
Cost and Value
This is an incredibly affordable glove. Compare this to some of the other gloves on our list and there's not much of a comparison. But this is truly a special use glove and so if you're an archer then you really can't lose with this glove. And even if you want to use it for your pistol we won't tell.

4

. Mechanix Wear M-Pact Coyote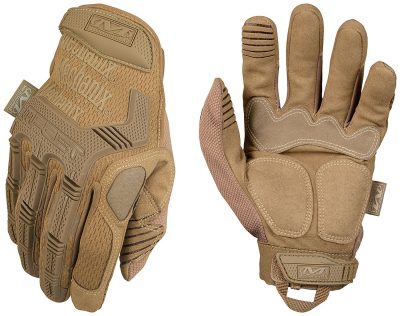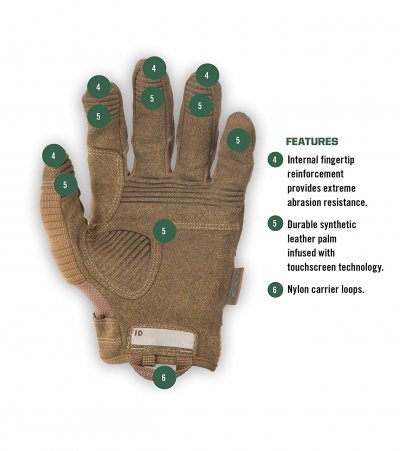 These M-Pact tactical gloves boast D30 palm padding, which soaks up and reduces high impacts. This makes them especially suitable for certain activities when stress absorption is required, this maintains comfort for longer active time.
Nylon Web
The gloves have a web loop for easy storage and they benefit from being easy care machine washable.
Dual Layer
The dual-layer inside the fingertip gives the gloves an overall longer life with extra comfort.
Cost and Value
The cost and value of these gloves are equally matched, the features included make it a good value for the price.

5

. Seibertron Men's S.O.L.A.G. Tactical Gloves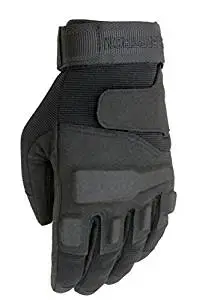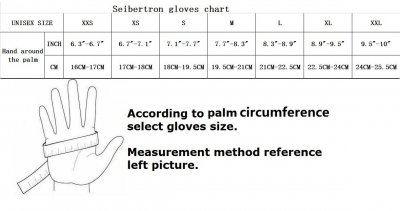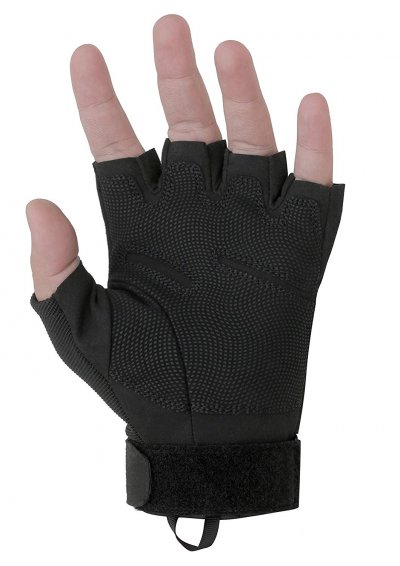 Exceptional gloves can be hard to find. The Seibertron Men's S.O.L.A.G. Tactical Gloves are made to excel as an army design. High-quality, durable material is used. Wearing them is quick and easy.
Sizing
Choosing the right size is essential. They should fit well into the hand which is why selecting the ideal size is crucial. The hand should be comfortable and able to flex as needed.
Protective
Velcro secures the gloves to the hands. They have an anti-skid PU durable enough to withstand many uses. The gloves provide a fantastic grip when holding a weapon. They are an excellent means of moving about while carrying a weapon without the worry of a gun slipping off during combat.
Cost and Value
These gloves are inexpensive tactical gloves that can be used to protect the hands when handling a gun for lengthy periods of time or during target practice. The gloves are great for hiking, combat, cycling, riding, outdoors, tactical training, and hunting.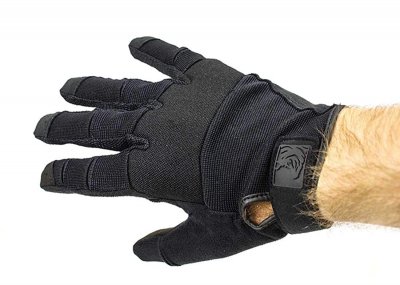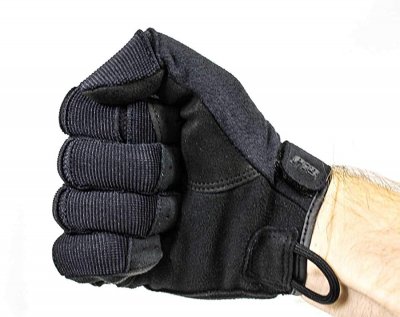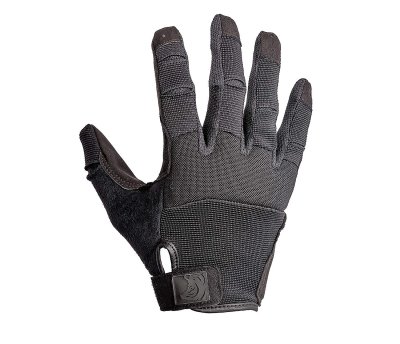 These PIG gloves are built to not feel like gloves, which is you're a shooter is really what you're going for. You've got articulated joints and really thin front padding so with some time there shouldn't be too much difference between shooting with these gloves and shooting barehanded. We like that they're really wickable and so your shooting hand won't get sodden with sweat after a few hours.
Touch Screen Usability
Need to check-in at home, well these gloves will let you do it without taking them off. That's a huge relief and just makes life so much easier this is a great selling point and one that's become fairly common in this technological age. And despite it's increasing ubiquity it's worth pointing out that most of these gloves are sensitive enough to let you tweet your latest catch with your gloves on.
Wickable Fabric
Venting material on the sides of the glove will give you an outlet for any moisture for your hands and not only keep your gloves in working order for longer but will also keep your hands dry by not letting moisture build-up inside the glove.
Cost and Value
These gloves come in at about the mid-range. They're certainly not as expensive as some of the gloves on our list but we wouldn't go ahead and call them cheap. These are a well built, well thought out pair of gloves that will give you a fingertip feel.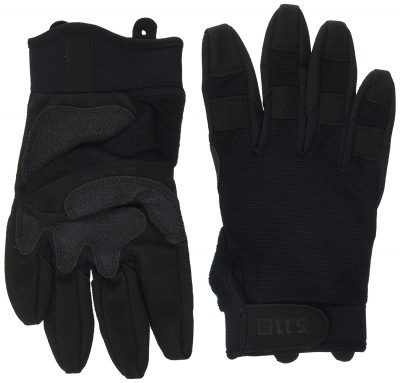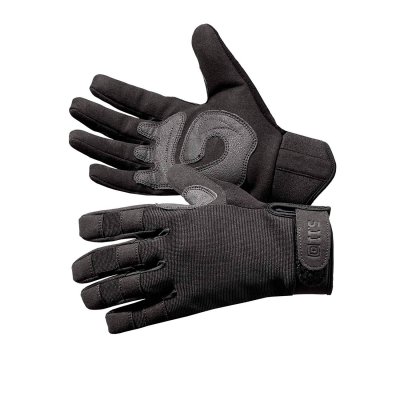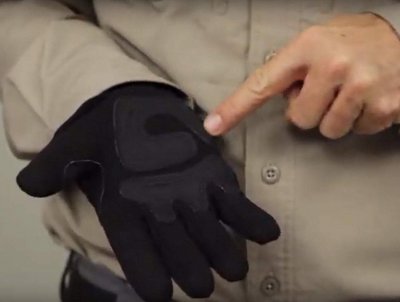 These 5.11 Tac A2 Gloves boast the trademarked`Tactical Touch` precision fit fingertips for the ultimate functionality and practicality; this ensures they are versatile for a number of activities.
Wrist Closure
The 5.11 gloves benefit from a neoprene and velcro closure on the wrist for added comfort and support.
Breathable
These gloves have the added bonus of having a breathable stretch nylon back panel for ultimate comfort.
Cost and Value
The gloves are mid-range and have every feature expected to ensure excellent value for money.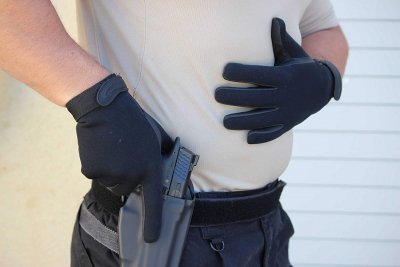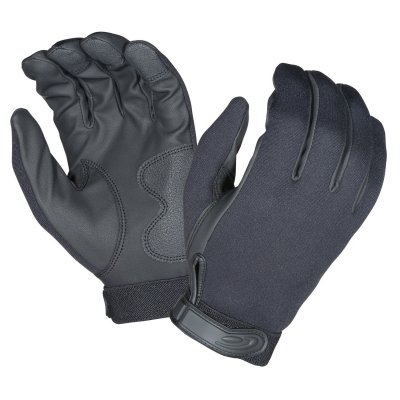 These synthetic leather gloves are designed to give you the tactile feel of leather without the shortcoming of retaining water and shrinkage and these gloves succeed admirably. It's the neoprene construction that makes these gloves unique and the backs are made of one piece of fabric that looks good and feels light.
Extreme Grip Patches
These are sewn onto the end of each glove finger and are meant to provide extra protection but also give you a grip that'll never fail.
Neoprene Fabric
The neoprene construction will not only keep you warm but also wick the moisture away from your skin.
Cost and Value
These gloves come in at about a mid-range price but they come with a lot of small extras like the grip pads and the neoprene uppers that make them a great option.

9

. Mrsight Military Gloves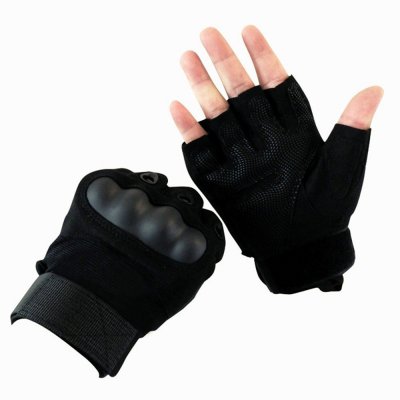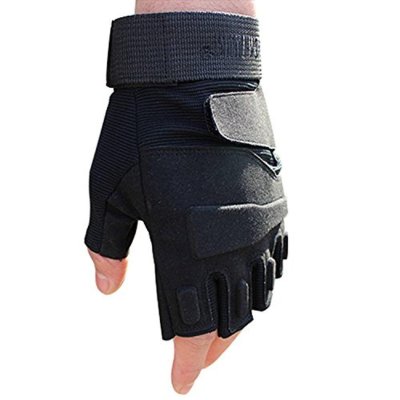 The Mrsight gloves are manufactured using high-quality leather; this helps maintain their strength and gives them protection against melting in the heat and dripping excessively in the damp.
Finger-less
The gloves are half finger finger-less and this gives a bonus of having full tactical control in any activity.
Synthetic Thickening
The synthetic thickening gives excellent protection on the fingers and back of the hand, this increases comfort and versatility.
Cost and Value
These gloves are excellent value for the cost, and this is contributed to by the increased sensitivity created by the finger-less design.

10

. Vbiger Military Tactical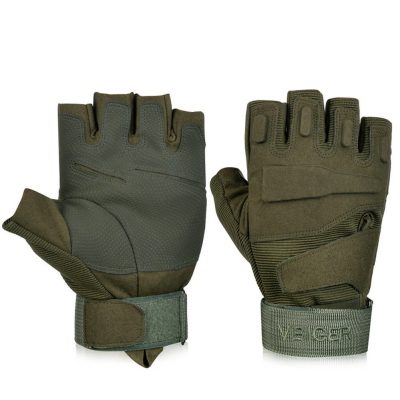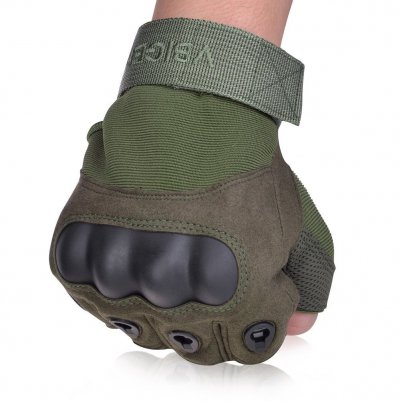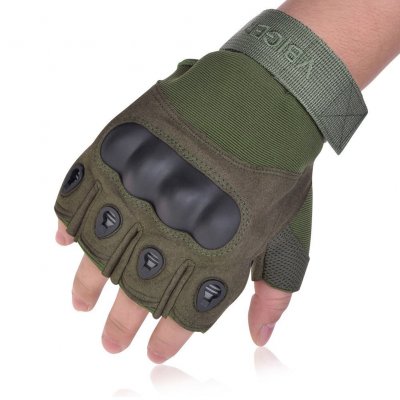 These Vbiger gloves are made with leather that is high quality and is treated to provide excellent protection in a multitude of sporting activities, giving confidence in any circumstance.
Nylon Loop
The cuffs benefit from having a nylon loop for quick dressing and a bonus carabiner for personal attachments.
Synthetic leather
The synthetic leather addition to the fingers gives a bonus of being water resistant.
Cost and Value
These gloves are an extremely good value for the cost, the added features give remarkable quality and value.

Subscribe to our Newsletter