Best Pistols for Women Reviewed and Rated for Quality
last updated
Feb 28, 2019
Women's hands are typically smaller than men's and generally not as strong, and these fundamental anatomical differences need to be considered when a woman is deciding on the best pistol for herself. The handgun's grip style, frame size, and caliber of ammunition are also essential factors to consider when purchasing a pistol. The larger the caliber, the heavier and bigger the recoil, and the more difficulty you will have making repeated, accurate shots. Our research team has taken these factors into account and compiled the top ten pistols for women.
6
Interviewed Experts
12
Researched Sources
12k
Total Readers
30
Reviews Considered
10
Hours Researching
10
Products Evaluated
Effectiveness
Features
Value
By Default
In Depth Review Top 10
Smith & Wesson M&P Shield
Sig Sauer P320
Browning Buck Mark Camper UFX
Glock 43 Semi-Automatic
Rock Island Ultra FS
Remington RM380 Centerfire
Kimber Pro Carry II 9MM
Ruger LC9 Pro
Beretta Pico
Walther Concealed-Carry
Table of contents
Criteria Used for Evaluation
Other Factors to Consider
Frequently Asked Questions
Sources
10 Best Pistols for Women
1

. Smith & Wesson M&P Shield
The Shield is accurate, reliable, and easy to operate
It is lightweight and slim, perfect for concealed carry
The gun fits perfectly into smaller hands
The Shield comes apart easily and cleans quickly
Some users say that the trigger is too stiff
The eight-round magazine may cause the slide to close improperly
Smith & Wesson, a renowned, historical handgun company, developed the M&P Shield Pistol which is used by many law-enforcement units all over the country. Its reliability, ruggedness, and accuracy are surmounted only by the pistol's construction. The Shield is perfect for concealed carry and offers everything you could want in a lightweight, accurate handgun.
Read more
Compact and Lightweight
At a light and unloaded 19 ounces, the Shield is compact and light enough to carry concealed or to use. for self-defense or on the range. It is roughly 1" thick and 6" in length, and its 18-degree grip angle lead to smooth operation and reliable performance. The Shield is offered in a 9MM edition, a .40 model, and a .45; each model has a durable polymer frame with a corrosion resistant finish stainless steel barrel and slide. This gun has a standard 3.1-inch barrel, a 5.3-inch sight radius, and has a consistent trigger pull measuring 6.5 pounds.
Extra Features
The Shield features a fast, audible reset courtesy of the striker-fired action which allows multiple rounds to be put on target accurately. The trigger pull and reset are both consistent and accurate, and make for quick, on-target repeated shots. The M&P No Tool Takedown System means that this gun is easy to clean. The Shield also comes with Tritium night sights, two magazines, a six- or seven-round version or a seven- or eight-round version with an extended finger rest.
Cost and Value
The Smith & Wesson M&P Shield is a real deal at its market price. The gun is worth that asking price based on its reliability and craftsmanship alone, but the added perks certainly sweeten the deal. The Shield is a superb handgun for women who want a slim, compact pistol with incredible accuracy.
The P320 is customizable to the user's needs
It is accurate with easy sight acquisitions
The modular grip and lightweight frame make it ideal for concealed carry
The P320 has light recoil and an easy-squeeze trigger
The pistol is low maintenance and easy to field strip
Some customers are unhappy with the apparent mold injection marks on this model
Customers report issues with the rear sight falling out of the pistol
Ideal for women, the Sig Sauer P320 is high caliber but designed to prevent injury to users with smaller hands or strength. Between the accuracy rates, the interchangeable polymer grips, and the lightweight frame for easy carry, this pistol is an excellent option for women shooters.
Read more
A Customized Experience
Due to the P320's modular design, the caliber, fit, and grip size can change, making the gun easily customizable for users. The modular grip accommodates multiple hand sizes, and the removable fire-control assembly adds to the purpose of creating a genuinely custom pistol for the buyer. Add the easy sight acquisition and the well-placed controls, and you have a reliable handgun to use with ease. The lightweight frame makes this gun ideal for concealed carry.
Extra Features
The P320 has a three-point-takedown safety system which prevents users from breaking down the gun if a magazine is still loaded or the slide is not locked in the rear; this makes it hard for accidental discharges to occur. The P320 comes with SIGLITE night sights that provide target acquisition in any circumstance. The gun also has a double-action striker fire operating system.
Cost and Value
While a bit more expensive than some other handguns in its class, the Sig Sauer P320 packs enough of a wallop to be worth the extra money. It is still fairly priced for the quality, safety features, and accuracy delivered with this pistol. Because it is small, lightweight, and easy to shoot, it is a top pistol choice for women.
3

. Browning Buck Mark Camper UFX
The weight of the Camper UFX allows rapid fire with minimal recoil
The trigger is well-crafted with a nice, steady pull
The ergonomic grips are ambidextrous and stippled to enable a secure hold on the gun
The gun is durable and relatively lightweight for easy and concealed carry
The Camper UFX is easy to clean
The red dot is only 1 MOA adjustable
Some users note that the grips are stiff and difficult to replace after removal
Women who want a handgun generally choose a gun that is easy to fire and is accurate more often than not. That is what the Browning Buck Mark Camper UFX semi-automatic pistol is all about. This Rimfire pistol sets a standard of excellence in the pistol market with the Buck Mark Camper UFX, an ergonomic and lightweight gun that delivers exceptional performance every time it's used.
Read more
Accuracy and Reliability
Reliability and accuracy are the hallmarks of the Camper UFX. Built to exacting tolerances, this pistol sports a sharp, single-action trigger and hand-reamed chambers with target crowns on the barrels for enhanced accuracy. The gun operates on an incredibly reliable, simple straight blowback action. The Camper UFX incorporates a 10-round magazine with a sturdy heat-treated body and coil springs that ensure consistent pressure and proper angle on the shell follower.
Extra Features
The Camper UFX features grips that, via the Browning Ergonomic Interactive Surface technology, offer optimal control, and consistent aim and comfort. It includes ambidextrous overmolded grips with finger grooves to encourage proper hand position on each shot. The grip panels have a stippled surface to allow a secure hold on the gun no matter the environment. The gun includes a 10-round magazine, and the frame is made from highly durable 7075 aircraft-grade aluminum alloy. The bull barrel is matte finished, stainless steel and tapered with enough weight to stabilize the user's hold without sacrificing the ability to carry this gun for long periods.
Cost and Value
The Browning Buck Mark Camper UFX is one of the most reasonably priced pistols on this list considering its features and its accuracy. For a solid price, you can get a highly accurate and reliable gun that you can count on for defense, target practice, or plinking.
4

. Glock 43 Semi-Automatic
The Glock 43 is a small, lightweight pistol and can be used for concealed carry
The Safe-Action trigger system ensures accuracy in any situation or environment
The grip is stippled and textured for reliability of hold
The Glock 43 is easy to clean
It is a dependable, accurate gun
Some users complain that the trigger is stiff, even months after first using the gun
People with larger hands may difficulty getting accustomed to the size of this pistol
The Glock 43 Semi-Auto Pistol is slim and compact thanks to how it utilizes a single-stacked magazine in 9MM, making it an excellent concealed carry weapon. It is a carry gun with the power of a 9MM field gun, but lightweight at almost 18 oz. loaded, and therefore, a pistol women can depend on for survival.
Read more
Slim and Compact
Designed for easy use, accuracy, and concealed carry, the Glock 43 is a perfect weapon of choice for women. The rough textured polymer frame encourages a reliable hold with a grip that gives shooters a large surface area for aimed-controlled fire. With a white-dot front sight and white-bracket rear sight, proper acquisition in dim and dark lighting situations is rapid and efficient.
Extra Features
The Glock 43's steel slide has a satin aluminum cerakote finish and employs a striker-fired, short-recoil operated, locked breech barrel. It includes a Safe-Action trigger system which allows accurate firing in stressed situations. The pistol also comes with two single-stack 6-round magazines, and the large magazine catch provides for easy removal of the magazines.
Cost and Value
Reasonably priced, the Glock 43 has a lot to offer women who are in the market for a handgun, especially one for protection and concealed carry. It is a slim, dependable, accurate, and lightweight model that is well worth the cost.
The bull barrel can handle 10mm
The Ultra FS includes an ambidextrous thumb safety
The pistol is styled in the manner of a classic 1911
It includes adjustable fiber optic sights
The Ultra FS is an affordable budget pistol with all of the bells and whistles
The Ultra FS comes with only one 7-round magazine
This pistol is a bit heavier than other handguns on this list which might make it challenging for some women to use
An excellent choice for a budget 1911, 70-series style pistol, the Rock Island Ultra FS provides lots of options in a classically styled and reliable pistol. It's engineering standards and low tolerance gives shooters the experience of firing a wide array of calibers in this gun.
Read more
Classically styled and Reliable
The Ultra FS looks the part of a classic 1911 pistol with a tough full-parkerized matte finish that protects the gun components against corrosion and dirt. The snag-free, smooth-angled style promotes a quick draw in emergencies especially combined with the G10 tactical grips. The full-length guide rod, extended beavertail, and low-profile adjustable sights make the Ultra FS fun to shoot and an affordable pistol option for women.
Extra Features
This pistol includes a high visibility fiber optic sight as well as a skeletonized hammer and trigger with an ambidextrous safety and adjustable over travel stop. The pistol comes with a 4-6 pound factory trigger to allow the user to shoot accurately right out of the box. It also includes one 8-round magazine, a case, and a lock.
Cost and Value
The Rock Island Ultra FS is a steal for its capability and the additional features it offers on this model. It is soft shooting, accurate, and easy on the wallet, therefore it is a viable option for women to consider when looking for a handgun.
6

. Remington RM380 Centerfire
The Remington RM380 is compact and perfect for concealed carry
It has an ambidextrous magazine release
The RM380 has a double-action trigger that adds to its accuracy
This gun is ideal for people with arthritis or weak wrists
The pistol is easy to strip and clean
Some users feel the trigger pull and trigger reset are too long
Shooters with larger hands may have more difficulty managing this pistol
An ideal concealed carry weapon, the Remington RM380 Centerfire pistol is a lightweight, ultra compact, slim selection that handles the 380 ACP cartridge with ease. Women looking for a small-sized handgun with full-size functionality and reliability need look no further than this Remington model.
Read more
Rugged and Reliable
The all-metal construction of the RM380 consists of an aluminum frame and stainless steel slide in black matte. The gun conceals easily in various carry modes and is quick to deploy in emergencies. The RM380 is a hammer-fired, locked breech, tilt-barrel, semi-automatic pistol that has dual, nested recoil springs. As the longest barrel in its class for higher bullet velocities, the RM380 is a small gun that provides a big return.
Extra Features
This pistol features a DAO only trigger that allows the gun to be fired instinctively without the need to switch or flip any safety devices. The fully functional slide stop keeps the slide open after the last magazine is fired for quick reloading. The gun has fixed front and rear sights which are quick to pick up when the pistol is drawn, snag-free. Additional features include an ambidextrous magazine release and a light, smooth double-action trigger that increases safety without sacrificing shootability or accuracy. The gun also includes two six-round magazines.
Cost and Value
The Remington RM380 is a powerful pistol available at a highly reasonable price. It is an excellent handgun selection for women who want a pistol that packs a punch, is easy to shoot, and is highly accurate.
7

. Kimber Pro Carry II 9MM
The Pro Carry II is a lightweight gun that can be used for concealed carry
The gun grips are cut well for a sure, firm grip
This pistol has a responsive trigger
The Pro Carry II is an accurate and reliable model
The gun has an ambidextrous safety
The pistol only comes with one magazine
The Pro Carry II comes straight from the factory and has significant grease on it
The Kimber Pro Carry II 9MM is a great mid-sized 1911 model for self-defense and concealed carry. It is a highly accurate handgun, a product of American manufacturing, built on a sturdy aluminum frame. With accuracy and reliability, the Pro Carry II is a gun women should consider for protection and home defense.
Read more
Smooth Pull
This pistol is a single-action trigger with a smooth pull. It has a full-length guide rod and a three-hole standard aluminum trigger factory with 30 lines per square inch front strap checkering. The Pro Carry II has a slightly shorter barrel than standard M1911s which allows enhanced concealability; the full-size grip enforces shooting control with standard 7-round magazines.
Extra Features
The bushing and match grade barrel on this pistol are stainless steel. The extended beavertail grip safety provides protection to the hammer when the weapon is cocked and locked by minimizing hammer-bite to the shooter's hand during firing. The gun also has smooth grip panels and a checkered mainspring housing placement to provide a secure grip. Additional features include fixed low profile sights to allow a point of aim with little interference when holstering or drawing the gun.
Cost and Value
The Kimber Pro Carry II is higher priced than the majority of guns on this list. However, for women who want a highly functional sidearm for self-defense that can deliver rapid, accurate shots, it may be worth the higher cost.
The LC9s is accurate with little recoil and fun to shoot
The gun has a slim profile, is comfortable to carry, and easy to conceal
This pistol has four different safety systems for smooth, safe operation
The Lc9S fits well in smaller hands
The low profile sights and trigger add to the gun's accuracy
Shooters with larger hands may need an extended clip for this pistol
Some users express concern about the long trigger pull
The Ruger LC9s is a lightweight and compact handgun designed for comfortable and concealed carry. It is a double-action-only 9MM pistol with a crisp trigger pull for an accurate shot. This small pistol is an excellent option for women who want a handgun for self-defense.
Read more
A Comfortable Carry
This comfortable, easy concealed carry pistol is straightforward and instinctive to use in emergencies. It utilizes a striker-fired mechanism in conjunction with a short, light trigger pull. The frame is constructed of glass-filled nylon with and an aluminum insert while the slide is hardened alloy steel with a black matte finish; the slide's edges are removed for increased concealability. These features add up to a slim pistol that is easy to carry and easier to conceal.
Extra Features
The LC9s is designed to function with the 9x19mm cartridge. It features multiple safety systems, including a manual thumb safety, an integrated trigger safety, a loaded chamber indicator, and a magazine disconnect. Steel three-dot front and rear sights are low profile, and the right slide is drift adjustable.
Cost and Value
The Ruger LC9s is a small, excellent, and accurate concealed carry weapon that can be purchased at a bargain price. Shooters on a budget who want an effective handgun for self-defense and home protection can look to this pistol as a viable handgun option.
The Pico is practical, well-concealed, and accurate
The gun has fantastic and upgradable three-dot sights
The pistol is designed to be comfortable and ensure a secure grip
The Pico field strips and assembles easily
Some users say that the slide is hard to operate
Customers have complained about firing pins breaking in half with this model
The Beretta Pico Pistol is the smallest .380 ACP on the market, making it ideal for concealed carry purposes. This pistol can slip into holsters or purses and never be seen. This simple to control, smooth handgun is an option women should consider for self-defense and home defense purposes.
Read more
Small and Reliable
This Pico is extremely thin yet offers shooters better control than many other lightweight pistols. Its reliability can be found in its design: a tip-to-parallel straight line design with a minimum barrel tilt during recoil and a double-action trigger to limit recoil. These factors make controlling the Pico easier than other small handguns.
Extra Features
This micro-compact pistol includes features such as a modular frame and removable sub-chassis that makes cleaning, disassembly, and customizing the gun easy. The quick-change sights can be replaced or adjusted, and the model includes both extended and standard magazines. The gun's slide is corrosion-resistant and non-reflective, and the white-dot sights provide on point acquisition and are bright enough for low-light environments.
Cost and Value
The Pico Pistol is durable, lightweight, and easy to draw from a concealed location. It is reliable and accurate, and ideal for women or shooters with smaller hands, arthritis, or weak wrists.
10

. Walther Concealed-Carry
The CCP's blowback system is designed to add to the pistol's accuracy
The gun's non-slip surface provides a sure, safe grip
The CCP's slide is easier to rack than other small handguns
The magazine release is ambidextrous
You only need your hands to field strip and clean this handgun
Some users have said that the trigger feels gritty
There is a learning curve for the takedown to clean the gun
With its ergonomic design, elite construction, and simplicity, the Walther Concealed-Carry Pistol (CCP) is a top choice for women in the market for an easy to carry and shoot handgun. Its blowback system, polymer frame, and small size make the CCP a pistol to look more closely at.
Read more
Safety and Style
The CCP includes a slim manual thumb safety and an internal safety that blocks the firing pin. The design of the gun itself --- specifically shape and weight distribution --- allow it to maintain a low profile and minimal printing. The shape of the weapon makes it highly adaptable to most holsters, and its less bulky form boosts it to the top of the class in concealed carry.
Extra Features
The CCP Pistol features a gas-delayed blowback system that reduces barrel rise to keep your shots accurate and to allow the slide to chamber a round. The gun's frame is an ergonomic polymer with a non-slip surface that offers a secure hold on the pistol. Additional features include an interchangeable white-dot front sight, an adjustable rear sight, a reversible magazine for ambidextrous use, and a 1913 Picatinny rail.
Cost and Value
The Walther CCP falls into the average range of prices for concealed carry handguns. It offers a small, accurate gun that sports an ergonomic design for enhanced accuracy and concealed carry. It would work ideally for women who want personal protection.
Criteria Used for Evaluation


Compatibility
Compatibility was our research team's top criteria for women's handguns. The effectiveness of the gun lies entirely with the shooter's ability to use it, and use it well. That is why compatibility is so vital to the relationship between a gun and its operator. We examined size, grip, recoil levels, and comfortability with each handgun that made our list, for without those components, the shooter will not feel confident using the gun thereby defeating its purpose.


Features
The features available on each handgun --- or the ability to upgrade --- were paramount to our criteria for this topic. Especially for personal safety or home defense purposes, women need a gun that they feel comfortable using, that has multiple safety features, and that offers a comfortable grip and little recoil. Above all, the gun needs to have an accurate shot, so we included guns that had additional features that supported or amplified the gun's accuracy.


Value
Guns are expensive, but that doesn't mean that you have to empty your wallet to purchase the most expensive gun on the market. Our team found many reasonably priced guns that provided sufficient value for their price; there are even a couple of budget options that offer as much or more than more expensive models. We devised a list that covered all possible budget spectrums so you can find the best handgun that fits with your financial situation.
Expert Interviews & Opinions
Most Important Criteria
(According to our experts opinion)
Experts Opinion
Editors Opinion
Users Opinion
By Default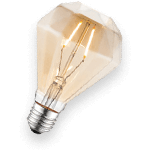 Choose Your Handgun Wisely
Don't ever buy a gun because it is cheap. Choose a well-known, trusted brand, and if you want to save some money, consider purchasing a used brand-name gun in good condition. Just be sure to have a gunsmith look it over before you shoot it for safety reasons. Never buy a gun to scare off a potential attacker; if you buy a gun, do so with the full knowledge that you do so as a lethal, last chance response in a threatening situation. Pick a reliable gun that you can frequently practice with, so you can learn to react swiftly and under duress.
Practice on a Weekly Basis
Find your local gun range and take part in a basic handgun safety course. The range is an excellent opportunity to try out various guns for rent to find the best one for you. It is also a good location to ask about the availability of shooting lessons with a professional trainer. Once you have the hang of your firearm, practice shooting it on a weekly basis so you can become familiar and confident while using it.
Know Your Firearm Science
Women who want to conceal carry should consider the weight and size of the handgun they own. Understand the science of firearms: a smaller gun is easier to hide and harder to take away from you, but smaller guns also have greater recoil and less accuracy. Compact and micro pistols require more practice and training because of these issues.
Other Factors to Consider


Ease of Use
If your handgun is uncomfortable, has too much recoil, or doesn't inspire your confidence, then it is no good for you. Our team looked closely at ease of use as one of the additional criteria applied to the guns on this list. We specifically examined the recoil levels and the comfort associated with the guns' grips and chose those pistols that offered low levels of discomfort. Additionally, we looked at gun weight, loaded and unloaded and levels of concealment to bring you the best top ten pistols for women.


Weight
It is critical that a woman's handgun be lightweight enough for concealed carry, but more importantly, for use in emergencies. The guns on this list vary slightly in weight but have all been tested for ease of exposure and quick use in stressful situations. These aspects are somewhat subjective which is why the user should practice removing and firing her gun regularly on a range to be ready should an emergency ever occur.
Frequently Asked Questions
q:
What kind of gun is best for a woman?
a:
The answer to this question depends on many factors. Yes, women typically have less hand and upper-body strength than men and so smaller handguns are often associated with female shooters. However, not all women are in the market for a small gun; those who are, though, should consider looking at smaller sized handguns for concealed carry purposes. Otherwise, a woman should select her weapon based on what she wants: a gun she can effectively shoot and stop an attacker. The best gun for any woman will be the one that has the frame, style, and caliber that allows her to achieve her goal.
q:
Should I choose a revolver or a semi-automatic gun?
a:
Base your decision on your individual needs, your physical traits, and what you prefer. Revolvers have a cylinder, and within that cylinder are chambers that hold a round; most of these guns hold 5 - 6 rounds. When you pull the trigger, the cylinder rotates, the round aligns with the loaded chamber and fires out the barrel. The semi-automatic pistol has a removable magazine that holds ammunition and slides into the grip of the gun. Some of the energy used from firing the gun goes toward ejecting the spent cartridge and loading a new one. Unlike the revolver, the semi-automatic requires specialized cleaning to keep it in working order. Both guns are excellent choices for self-defense and home protection; choosing between them is entirely up to the user.
q:
What is the difference between calibers?
a:
There are multiple types of calibers that work for specific kinds of guns. A long rifle, for example, will use .22 ammunition, and even revolvers and semi-automatic guns can be chambered in .22. This ammo does not instigate much recoil and is fun to shoot; however, the .22 does not have much power and is not a good choice for a concealed carry weapon for self-defense. Most semi-automatic guns use .380 ACP and this is a popular round selection because of its light recoil. It can be used in many full and compact pistols. The 9mm is another semi-automatic round that is easy to train with and has a bearable recoil. This ammo has enough power to make it a reasonable choice for a concealed carry handgun. The .40 S&W and the .45 ACP also work with the semi-auto pistols, and both pack more power in the shot and more wallop in the recoil, but are excellent choices for personal defense.
q:
What do I need to get as a new shooter?
a:
First, all new shooters should receive instruction from a professional and trained teacher on how to use a weapon. Next, determine what kind of gun you would feel comfortable handling with confidence and that will fit your goals and lifestyle. After you have chosen a gun, you should get an effective locking device or safe, especially if you have children in your home. Ammunition, a gun cleaning kit, holster, ear protection, eye protection, a range bag, and a gun case are other components you will need as well.
q:
What do I need for concealed carry?
a:
If you want your gun on your person, a means by which to carry the firearm is necessary. There are a variety of holsters on the market that fit under different types of clothing, such as on or in the waistband holsters or ankle for pants and thigh, undergarment, or bra holsters for dresses. The purpose is to safely and comfortably wear your gun in any situation. If these ideas do not appeal to you, consider a concealed carry purse, but keep in mind that if you are separated from your purse, your weapon won't do you much good.
q:
What are the firearm safety rules?
a:
The firearm safety rules are set standards that anyone who owns or uses a gun should follow. First, treat any gun as if it is loaded. Secondly, never let the gun muzzle cover anything you are not willing to lose. Third, do not place your finger on the trigger until you have your sights are on the target. Finally, make sure of your target and anything or anyone that lies behind it.