Top 5 Black Powder Revolvers Reviewed and Rated
last updated:
Mar 05, 2021
There is just something about black powder weapons that a lot of shooters connect with. Maybe it's the historical aspects of firing the same type of pistol that our forefathers carried with pride in the old days, including historical conflicts such as the American Civil War and others.
There is a bit more involved in shooting and maintenance, compared to the modern centerfire pistols of today. For some, muzzle loading just seems a bit more intimate. So if you're seriously considering one, make sure you do your research and go home with the very best black powder revolver you can afford, although, price tags on many of these aren't too bad in general.
In a Hurry? The test winner after 19 hrs of research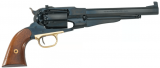 Pietta Model 1858 New Army .44 Target
Why is it better?
Improved accuracy
Higher profile target front sight post
Rear is adjustable for windage and elevation
Replaceable cylinders make reloading easier and faster
5 Best Black Powder Revolvers
Criteria Used for Evaluation
Accuracy
Performance, and accuracy - these are the two common attributes that every black powder enthusiast craves for. Only a true hunter understands how the accuracy makes a difference between a decent shot and a great shot. Because a hunter only gets one chance, it's important to make it count.
When it comes to firearms, nobody can compromise on quality and accuracy, whether he's just a black powder enthusiast looking to hone his skills or a seasoned hunter looking for his next big game. The sport itself is a big challenge and the changing technology has made this sport more accessible and more fun than ever. The right caliber and easy loading account to better accuracy.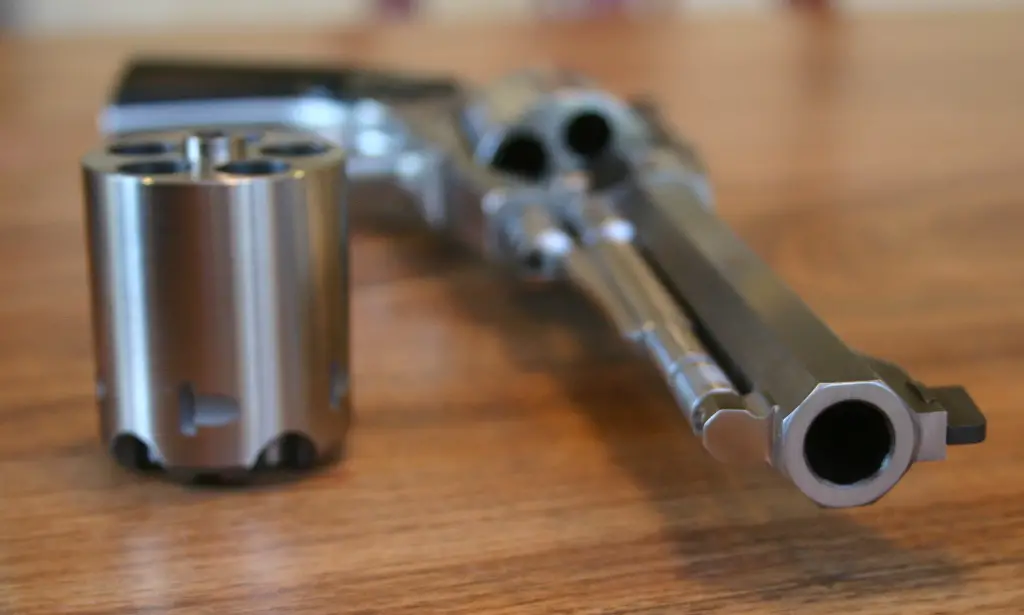 Ease of Use
Cleaning and Maintenance – Keeping your muzzleloader clean is the key to a great hunting experience. As a hunter, you know the importance of each shot and in the woods, each shot counts. Modern in-line muzzleloaders can be thoroughly cleaned and ready for action in less than half an hour which makes it easy for the hunters to maintain the accuracy of the firearm. Plus you can find some good cleaning solutions to make cleaning a breeze. It takes some time to clean a muzzleloader but the extra effort and time are worth the reward. Remember, not to rush it because it can only add to your cleaning woes and you don't want to compromise your performance in the woods.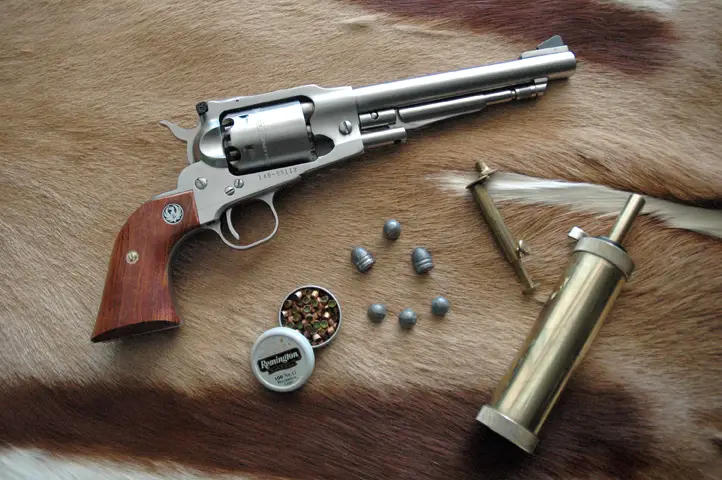 Loading – If you want to have some real fun with muzzleloading and get the best out of your hunting, maybe stay away from those old-school muzzleloaders because of one simple fact that they are a little tough to load. But modern-day attachments and technological advancements have made loading a muzzleloader less stressful and more fun than ever. Hunting scene has been widely dominated by the in-line muzzleloaders. Loading a muzzleloader is a little tricky business but it's not rocket science. Just a few simple steps and you'll fire like a pro in no time.
Other Factors to Consider
Bottom Line
The Interest in Black Powder Revolvers
Black powder revolvers are a classic and timeless firearm that many hunters, gun collectors, and gun enthusiasts prefer. One of the first revolutionary designs that included a self-contained bullet was the black powder revolver. During the late 1800s, it gained prominence and was preferred by lawmen, cowboys, and soldiers. The black powder revolver maintains a timeless charm that the modern guns with the many advancements do not have. Many individuals still own and use one of these classic firearms today for general range practice as well as hunting.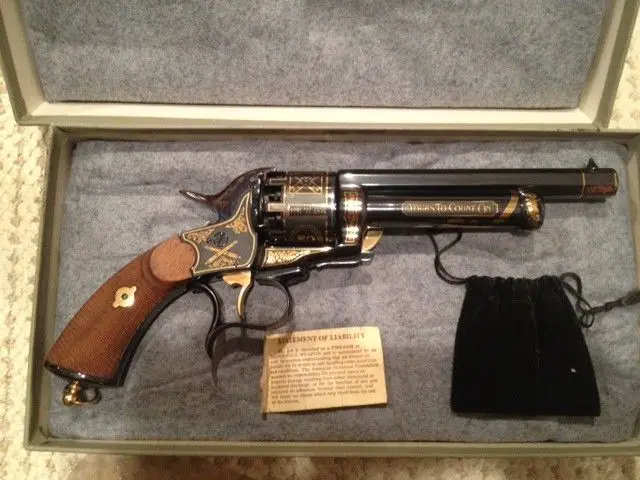 The most common reason why the black powder revolver maintains a timeless appeal is the close association of the gun to the Wild West era and gunslingers and cowboys. Numerous Western TV shows and movies that portray heroic gunfighters are the reason many of us grew up associating this classic gun with the Wild West and cowboys. In fact, a large number of black powder revolver owners say that the first time they desired one of these firearms was when they were still a child watching westerns. The black powder gun has a distinct look that has implanted itself into the minds of all the boys that have ever watched a cowboy movie or TV show. As a child, black powder revolver owners start with a toy revolver and cowboy costume and work their way up to purchasing an actual black powder revolver as an adult.
Black powder revolvers may resemble other modern revolvers, but there is one distinctive feature that sets it aside from the rest. This timeless firearm does not use normal revolver shells. A black powder revolver utilizes a revolving chamber where black powder is placed in the chamber as well as a bullet by the user of the gun. Loading this type of gun requires a complicated process that involves disassembling the firearm and loading each chamber in the proper way, one at a time. It is extremely vital that the black powder that is placed in each chamber is loaded and packed down correctly to ensure that the bullet fires. It is recommended that you have an expert guide you through the process of loading your very first black powder revolver to be sure it is completed properly.
There are numerous uses for this classic firearm. In addition to firing it at the gun range for entertainment, some individuals use it for hunting. Hunters that use a black powder revolver enjoy using this gun because it makes them feel as though they are hunting in the same way that their ancestors did many years ago. Another exciting way a black powder revolver is used is in historical reenactments of battle. Participants use this firearm to add some historical accuracy to the event. The participants load the revolver with the black powder only, without the bullet, to allow the gun to be fired safely without placing anyone at risk.
Frequently Asked Questions
q:

Do I need a license to possess a muzzle-loading cannon?

a:

No, you don't need one as a muzzleloader cannon falls within the same category of the muzzleloader firearm according to Section 1 of the Firearms Control Act. However, you'll need a valid black powder permit to carry a black powder firearm that doesn't matter if it's a muzzle-loading cannon.
q:

Do I need a permit or license to own a black powder pistol?

a:

In the U.S., most states do not require the same steps involved in acquiring a cartridge firearm. If there are restrictions or any requirements involved in purchasing a black powder weapon, it would depend on that particular state, and are very minimal.

In Europe, it will vary depending on each country. The UK seems to be the most restrictive, whereas other countries more centralized in the continent only require proof of acceptable age, usually requiring the buyer to be at least 18.
q:

What are the requirements for storing black powder?

a:

You don't need anything other than a valid black powder permit and a safe, secure cabinet or locker where you can carefully store your black powder firearms for safe storage. The necessary documents should be kept together as well for easy procurement.
q:

What maintenance do I need to do on my black powder revolver?

a:

Black powder is quite vulnerable to water which acts as a potential accelerant to rust and corrosion, so it's highly advisable that you should clean your firearm(s) from time to time and thoroughly after regular use. The outer parts should be duly cleaned and oiled to ensure superior performance on the long haul. There are special cleaning solutions for firearms that are perfectly capable of handling your cleaning woes, plus you can always use soapy water to clean them as well.
q:

How do I care for the exterior metal parts of the revolver?

a:

As we said, the metal parts are more prone to rust and corrosion so try to keep them away from moisture and water. Any legit license holder knows that proper cleaning and maintenance of firearms is the key to increasing their lifespan. You just need the right tools and equipment for the job. A simple cleaning brush will do the job just fine and won't damage the parts either. Remember not to use water for cleaning as it will only make things worse.
Subscribe to our Newsletter