Best Hunting Handguns Reviewed and Tested
Would you be surprised to find out that there is a whole legion of people out there shooting handguns and small and even large game? Chances are if you are reading this buying guide than you might already be aware of this. Or you could be sticking out your feelers to see what a hunting season with a side arm might look like.
I understand that this seems less traditional, and to many you feel naked without the rifle at your side. If you are hunting firearms season or even bow season there is just a certain feel for the equipment you have come to bat with so many years in a row. Thought the idea of carrying a sidearm in a holster and small bag is pretty alluring as well.
The fact is there is some very real fun to be had with nothing but a hand gun. Now the tough thing is picking out the right hand gun for the job. This is a market that is full of so many choices. There are semi automatic handguns out there for self defense. I love those snub nosed .40 caliber semi autos for concealed carry.
Revolvers are powerful weapons that seem to have a place out in the field. They have that great pioneering/wild west look to them. Seeing someone in camo sporting a revolver would probably be a little more comfortable than seeing someone toting a black desert eagle. The fact is neither would be a the worst choice depending on the animal you are looking to take.down.
Caliber is probably one of the most important considerations when you are considering a handgun for hunting. It's important that you understand what caliber to use when approaching a certain type of game animal. Too high a caliber for small game and you wind up with a horror scene. Too low a caliber for big game and you will just wound an animal.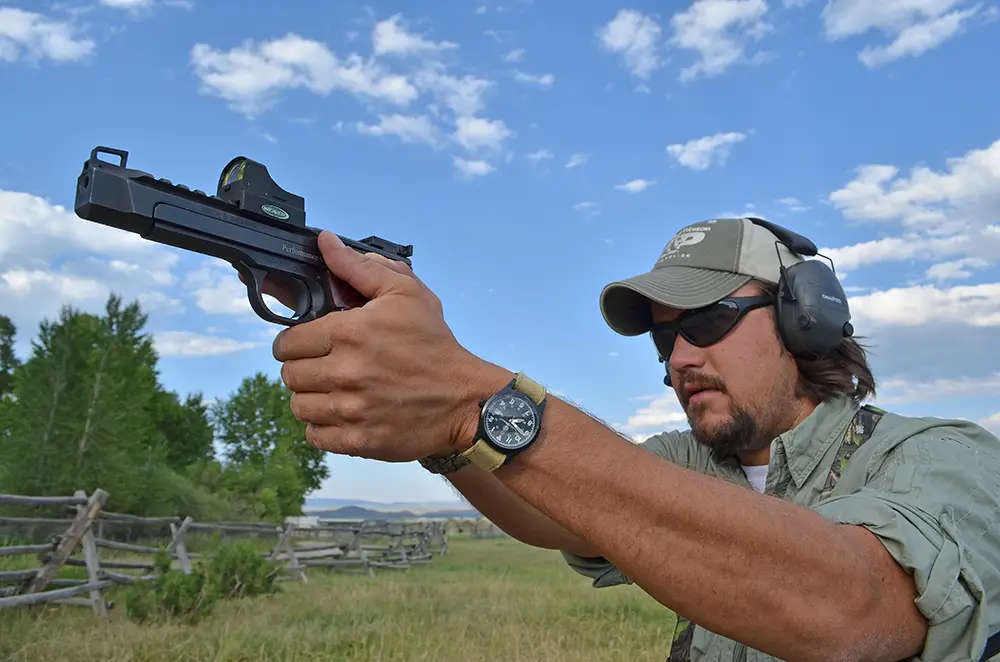 Small Game
Whether you decide to go with a revolver or a semi automatic weapon if you are hunting small game keep it simple. Use a .22 caliber this will assure that your game will be recoverable and not shredded by a larger bullet
Big Game
If you are going the other route I would begin at least at a .38 and move up from there. You want to have the stopping power necessary or you will achieve very little other than being an irresponsible hunter.
Even if you are not looking to shoot squirrel with a .22 revolver you should certainly consider a powerful sidearm if you are bouncing around in bear country. Though the sidearm may not be your first choice for hunting it could be your first choice if YOU are being hunted. A sidearm for protection has just as much a place in on the hunters person as deer call.
We are going to look at a wide variety of handguns in this buying guide. We will review some great semi automatic options as well as some revolvers. Now depending on what your hunting some of these may be more appealing than others. We will take a look at the quality of the gun and the durability above all. If we are taking this thing out in the field we want it to last.
10 Best Hunting Handguns
1. Ruger® LC9s® Pistols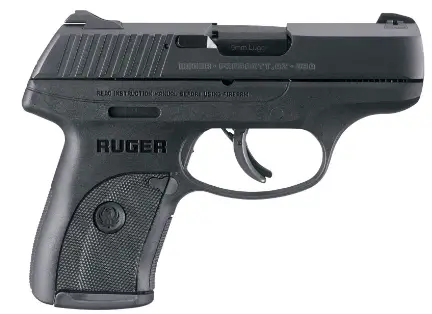 Can a hunter's best friend get even better? Well, Ruger seem to have an answer and it says: lighter and smaller for sure. And that's exactly what you get with Ruger's LC9s Pistols – extremely compact frame with a rounded design for easy concealment and handling, combined with small size (6 inches) and nearly half the weight of its competitors – 17.2 ounces.
Of course, the 7 rounds capacity makes for a minus in comparison with other guns, but you can constrain physics only so much. The 9mm Luger rounds make for a great asset, and rest assured, the 3.1 inch barrel will launch them at lighting speed due to its crisp trigger pull. Ruger offer a pistol that takes aim at perfecting perfection, and we must say they come pretty darn close.
Features:
• Lightweight and compact for comfortable carry
• Double-action only
• Alloy-steel blued barrel and slide
2. SIG Sauer® P320 Pistols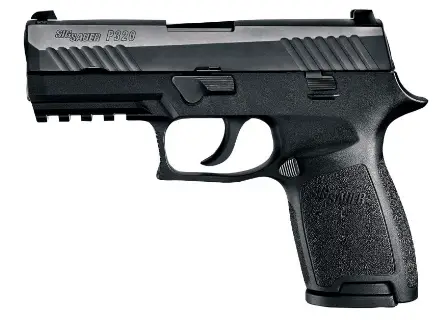 But wait – SIG Sauer have a response. And what a response it is… Unlike other pistols in its class, the P320 pistols by SIG Sauer feature a removable fire-control assembly that allows the user to change calibers, sizes and customize this gun to their heart's content.
This means that with this gun, you can fire a range of calibers and use a variety of ammo. At default, it uses the 9mm Luger, but it can be also fitted to fire .40 S&W and .45 Auto. It is a fairly small gun as well, with a total length of 7.2 inches and weighing 26 ounces. The weight to length ratio makes for a good balance, but keep in mind that this will shift depending on the ammo you're using. It features a quite large clip as well – 15 rounds at the ready to be launched by its 3.9 inch barrel. Accurate as hell, and a handgun approaching perfection. Especially useful for hunters looking to have a versatile, fast, and precise weapon at their disposal. A hunter's best friend… only second to a dog.
Features:
• Modular design allows changes in caliber and grip size
• Three-point takedown safety system
• Interchangeable polymer grips
• Lightweight and durable polymer frame
3. Springfield Armory® XD® Mod.2™ Subcompact Handguns
This handgun by Springfield Armory represents the next step in compactness. The size and the design make the XD Mod.2 Subcompact handgun really "subcompact", excelling at ease of use, a comfortable and snug grip, and needless to say, very easy to carry concealed.
The 3 inch barrel offers near perfect balance in relation to its 6.2 inch body, and the weight of 27 ounces will reduce recoil to a significant degree. It features a size clip of 10 9mm Luger bullets, making it ideal for home defense, self-defense or hunting medium and big game. Perhaps the most effective feature of the XD Mod.2 Subcompact is its extremely short trigger travel and nearly as short reset, making your follow-up shots faster and accurate. You won't make a mistake with this one.
Features:
• Very easy grip, quite compact which allows it to be concealed easily
•The handle's texture allows a better hold
• The finish is resistant to corrosion
4. Taurus PT111 Millennium Pro G2 Handgun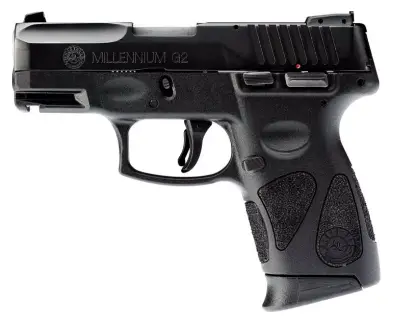 Speaking of small, short barreled, light guns, Taurus have a competitor in their PT111 Millennium Pro G2 handgun. It boasts a very thin profile, and at a total length of 6.2 inches, the 3.2 inch barrel eliminates most of the imbalance while still offering a very compact and effective gun suitable for concealed carrying.
Furthermore, this gun has a capacity of 12 rounds, all 9mm Lugers, and at the weight of 22 ounces makes firing the perfect experience with minimal recoil. Needless to say, for your hunting purposes you might want to keep this gun for close range, or some target practice at the shooting range. The 9mm caliber rounds that this small gun can launch at a lighting fast rate will make short work of even larger game.
Features:
• Very light and a design that makes it thin ; a 3.2″ barrel makes it easier to carry concealed
• Indicator for chamber load and Taurus Security System
5. Smith & Wesson® J-Frame Centerfire Revolvers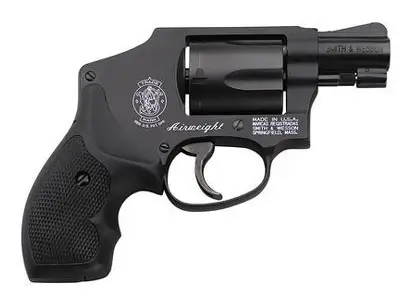 The legendary Smith & Wesson come up with a no less legendary revolver here – this is one of the most compact revolvers. With a total length of merely 6.3 inches, this handgun is perhaps the perfect weapon for concealed carry and ease of use on the hunting grounds.
We can even call it snub-nose because of its ultra short barrel – at 1.8 inches and 15 ounces, firing its .38 S&W caliber makes this gun light but produces quite a fair amount of recoil. Excellent gun that we recommend for the more experienced hunters and gun owners. Stronger hands and a firm grip are also a requirement!
Features:
• Mail-in Rebate
• Perfect for concealed carry and home defense
• Constant state of readiness makes them reliable
• Huge selection in a wide range of models
6. Taurus Judge Revolvers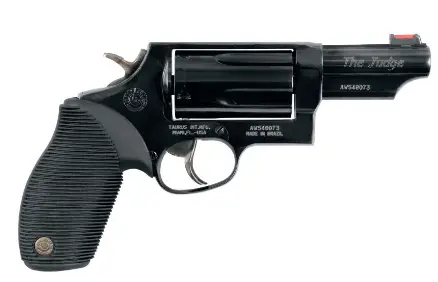 It must be said that the design complements the name, or is it the other way around? As the manufacturer would tell you, "the verdict is in" and we have to agree. The Taurus Judge is a revolver that looks aptly menacing, and its short barrel (3 inches) makes it the ultimate short-range weapon.
What's even cooler is that the Judge fires both .45 Colt and .410 shotgun shells, making for some swift and merciless judgment on either your shooting range targets or small and medium game. The potential downside of carrying only 5 rounds is offset by the front fiber-optic sight implemented in all models. This makes all that punishment more precise than you'd expect from other models. At 29 ounces and 7.5 inches, it is also suitable for concealed carry… not that you'll be needing that too much with the menacing power of the Taurus Judge however!
Features:
• Shoots both .45 LC cartridges and .410 shotshells
• Special shock-absorbing rubber grips
• Front fiber-optic sight
7. F.LLI Pietta 1873 SA Revolvers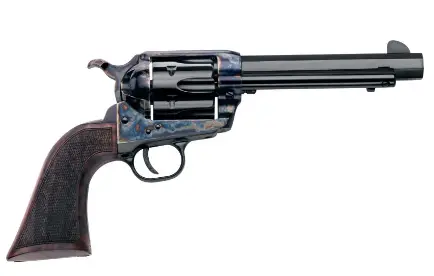 Speaking of cool designs, this has one "to kill for" (pun intended!). As the name of the item would tell you, F.LLI have designed the 1873 revolvers as faithful recreations of the legendary 1873 Colt revolvers, the good ol' Colt 45. Wild West and Americana right there!
Or, in your hands. But what's actually in your hands? Revolvers are different beasts than pistols, and this classic design shows it best. The 6 inch barrel balances the gun slightly to the front, seeing as the design places the rounds in the middle of the gun. At a total length of 11 inches, the Pietta 1873 SA is slightly lighter (35 ounces) than the excellent Browning Buck Mark rimfire pistol, which makes it almost as comfortable to use. The .45 Colt caliber makes it the ideal hunting handgun for medium sized game as well, so if you're into both hunting and feeling like a real cowboy, grab this one!
Features:
• Fully functional re-creations of the legendary Peacemaker revolver
• Handsome wood grips complement the blued finish
• Six-shot cylinders
8. Browning® Buck Mark Semiautomatic Rimfire Pistols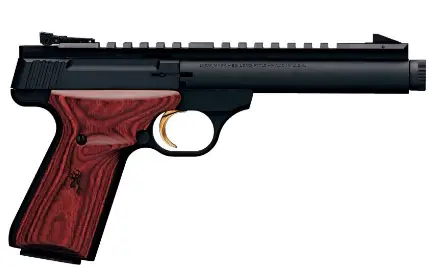 Considerably longer and considerably heavier than the Sig Sauer and Walther models, this Browning rimfire Buck Mark Semiautomatic pistol is a slightly different experience – a better one at least for hunting. While the larger size (11.3 inches) doesn't make it as suitable for concealed carry, and the weight makes it a bit less comfortable to carry around in the hunting field (38 ounces), the Browning Buck Mark uses the same caliber (.22 Long Rifle) which makes it pack more punch.
The tech that Browning have applied here, called Ergonomic Interactive Surface grips really improves the handling of the weapon and give it a high mark in the ergonomics department. Besides having a clip size of 10 rounds, this handgun also allows you to have one chambered in the barrel, making for a total of 11 rounds. Excellent and convenient gun for small game hunting, with the additional bonus of a very cool design.
Features:
• Renowned for accuracy and reliability
• Built to exacting tolerances
• Ergonomic Interactive Surface grips for consistent aim
• 10+1 capacity
9. Walther® P22 Series Semiautomatic Rimfire Pistols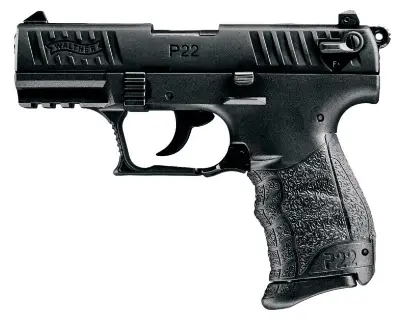 Walther's P22 Series Semiautomatic Rimfire Pistol tries to set a new standard – and it mainly succeeds. It's size makes it suitable for concealed carry, lots of fun at the shooting range or ease of use and handling when on the hunt. A suppressor can be added to the threaded barrel, reducing your noise footprint even further – needless to say this is very useful when hunting. This handgun has very good balance ratio, with the barrel being slightly longer than half of its total length (5 inches out of 7.8 inches).
At 20 ounces, it is slightly lighter (and longer) than the Sig Sauer Mosquito, but shares the same caliber of .22 Long Rifle and an identical clip size of 10. Excellent handgun, but we advise occasional maintenance. Suitable for firing range drills and small game hunts. The design is also top notch and the grips on the handle make it fit very snugly in the hands.
Features:
• 10-round capacity
• Low-profile, three-dot polymer combat sights
• Picatinny accessory rail
• Front and rear slide serrations
10. SIG Sauer® Mosquito Rimfire Pistols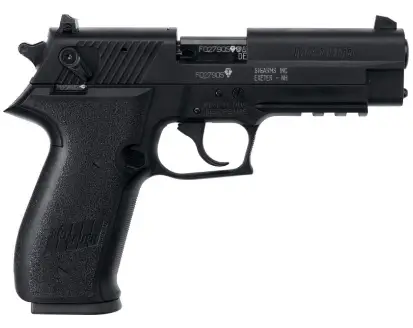 The Sig Sauer Mosquito is best described by its name – it's compact but delivers the basic sting you'll need. Using the .22 Long Rifle caliber, it is excellent for plinking at the range or for making those beginner steps in hunting small game. The 4 inch barrel is roughly 60% of its total length (7.2 inches) and offers good ergonomics and balance. Being light (24 oz) can produce some recoil, but a firm grip makes this a non-issue.
This gun uses CCI ammo which can be more difficult to find, depending on your location. Very fast gun, allowing you to empty the entire clip (10 rounds) in a matter of seconds. The small size and compact feel make it easy for concealed carry, and comfortable to have with you anywhere – be it in the hunting grounds or the firing range.
Features:
• 90% the size of SIG Sauer's popular P226
• Delivers a top-notch, inexpensive shooting experience
• Rugged blowback system
• Adjustable sights
Decision Time
I hope this best hunting handguns list sparked a new train of thought in your hunting game. This buying guide could have been just casual reminder of the options on the market or it could be a revolution for your hunting experience.
What I can say with certainty is that you are looking at the best hunting pistols available today. Though there are some models that rise above the rest any of these would be great for pistol hunting.