Best Gun Cases & Sleeves Reviewed for Durability
last updated:
Apr 06, 2021
For hunters who take the sport seriously, nothing is more important than the proper storage and maintenance of your gun. If you don't take care of your gun, it will give way corrosion and rust, rendering it useless. Gun cases & sleeves are a great way to protect your guns while transporting them. Compared to gun cases, these are much lighter and easier on the body when having to make long treks through the wilderness to your favorite hunting spot. A good one will also protect your gun from the outdoor elements, such as rain, wind and bushes and branches that can leave scratches on your valuable firearm. Here is a list of the top ten on the market to help you find one that meets your needs!
In a Hurry? The test winner after 14 hrs of research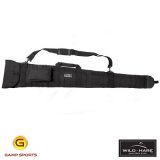 Wild Hare Shooting Gear Deluxe Gunboy
Why is it better?
Lifetime warranty
Comes with an adjustable and removable shoulder strap
Wide spring metal opening for easy and quick access
Made of 100% padded nylon fabric that is waterproof
In a
Hurry? Editors choice: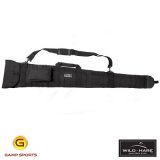 Test Winner: Wild Hare Shooting Gear Deluxe Gunboy

15
Researched Sources
11250
Reviews Considered
14
Hours Researching
16
Products Evaluated
Protection
Materials
Size
Features
Value
By Default
BEST GUN SLEEVES & CASES REVIEWED FOR DURABILITY
1

. Wild Hare Shooting Gear Deluxe Gunboy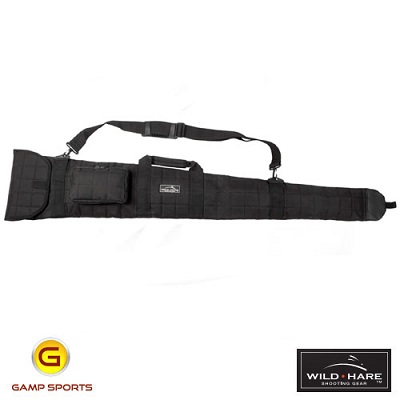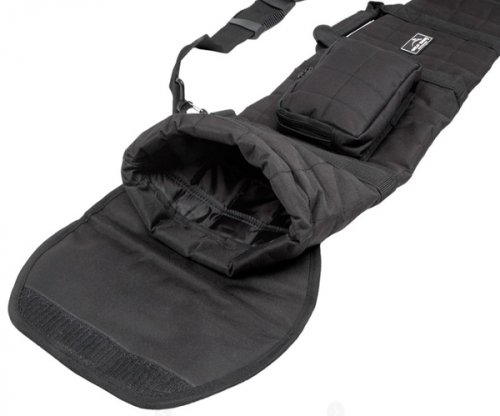 Lifetime warranty
Comes with an adjustable and removable shoulder strap
Wide spring metal opening for easy and quick access
Made of 100% padded nylon fabric that is waterproof
Only fits guns with barrels up to 34' long
Costs more than most
Wild Hare was created by a group of sportsmen with the intention of creating innovative high-quality hunting products and the Shooting Gear Deluxe Gunboy Sleeve is a great example of their success. The sleeve is made from a rugged, quilted, padded nylon fabric that is not only waterproof but also great protection from scratches and nicks.
Durability
Made from a rugged, waterproof, padded nylon fabric that is built for protection against some of the roughest environments.
Accessibility
The 9-inch internal spring metal opening allows for quick and easy loading and unloading. Features easy access pouches where you can store other accessories.
Cost and Value
It is the most expensive on the list and for good reason. It is constructed of a highly durable material that protects it from both rough weather and rough terrain.
2

. Allen High-n-Dry Realtree MAX-5 25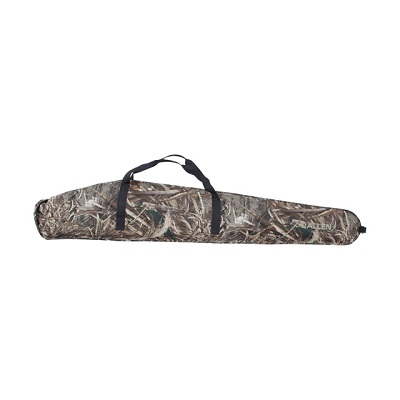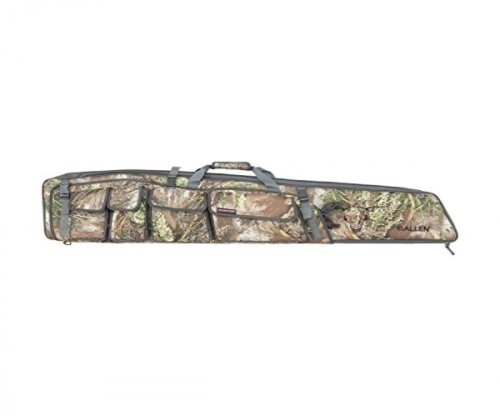 Tough two-ply waterproof material protects against water damage
Thick foam padding keeps your gun sage against nicks and scratches
Comes with a detachable padded sling for easy transport
Only fits shotguns up to 52 inches
Allen Company constructed the High-n-Dry to protect your precious firearm from some of the roughest conditions. The rugged two-ply waterproof fabric ensures that your favorite gun stays dry, making the perfect gun case for waterfowl hunters. The reinforced roll-top closure and foam padding adds extra protection and the removable padded sling makes sure that you can travel with comfort.
Protection
The best gun case on the list when it comes to protecting against water damage. The design features high frequency welded seams and a reinforced roll-top closure to stop any water from leaking in.
Mobility
It comes with a removable padded carry handle that makes it easy and comfortable to transport. The multiple D-rings allow you to also attach it to a boat for security.
Cost and Value
This lands in the middle of the price spectrum and is a must for hunters who love to hunt waterfowl. It gives your gun great protection at a low cost.
3

. Bob Allen 52-Inch Economy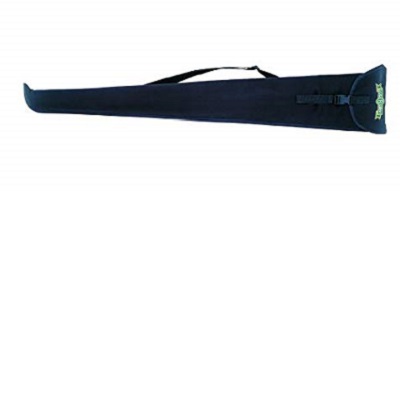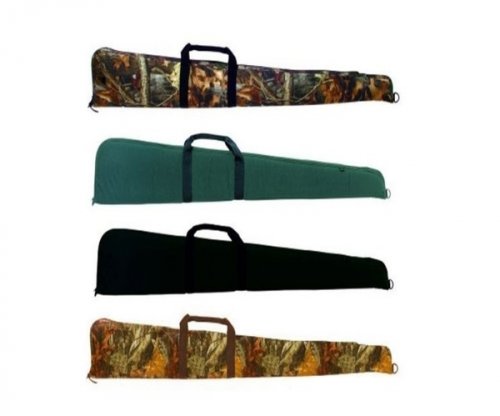 Constructed from a lightweight, durable canvas material
Features an adjustable shoulder strap for easy mobility
Foam lining interior provides extra protection against nicks and scratches
Not a good fit for guns with a scope
No warranty
At only 17 ounces, the Bob Allen 52' Economy gun case is extremely light to carry and comes with an adjustable web shoulder carrying strap to free up your hands. The exterior is made of a sturdy canvas material that gives your gun sufficient protection against moisture and dirt. The interior foam lining also does a great job of protecting your firearm from getting banged up.
Protection
The canvas exterior is made of a strong and durable fiber that protects your gun from moisture and dirt.
Mobility
Its lightweight means you can easily move around without extra weight to slow you down. The adjustable shoulder strap also allows your hands to be free while on the move.
Cost and value
One of the least expensive on the market is well worth its price. Although it is a basic design, it provides the protection your gun needs.
4

. 11 Tactical Rush Tier Rifle Sleeve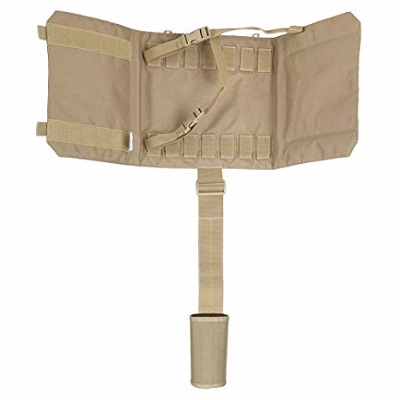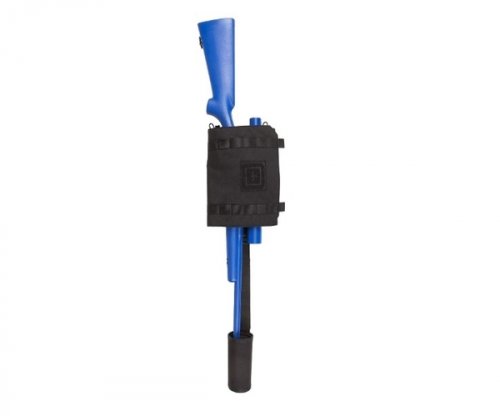 It can adjust to fit different sized rifles
The integrated muzzle trap keeps the rifle secure and stable
It features padded wrap for optics and trigger guard
Compact and convenient for easy mobility
Doesn't hold heavy loads well
Insufficient scope coverage
This is a really popular item for sport and tactical shooters who are looking for something lightweight and durable. It can easily and quickly be attached to just about any style backpack, freeing your hands in case you have some rough terrain to conquer. It comes with a padding cover for optics that are attached to the rifle and muzzle support that prevents it from moving around while you are out and about in the field.
Mobility
The MOLLE webbing not only allows you to attach your rifle to a backpack, but it also comes with external loops to hold other accessories as well.
Durability
The weather-resistant nylon is also very lightweight and tough. It was built for tactical and sports shooters who travel through rough terrain.
Cost and Value
Although this sleeve cost more than most on the list, it is also one of the most durable. Considering the quality of the material and how easy it is to use, it is still a great value.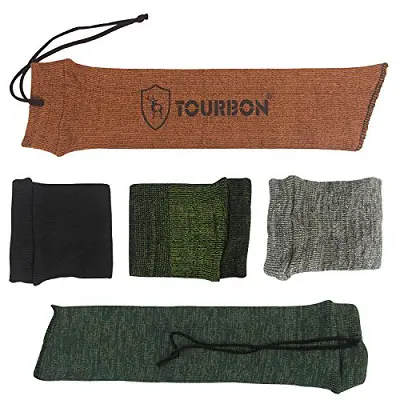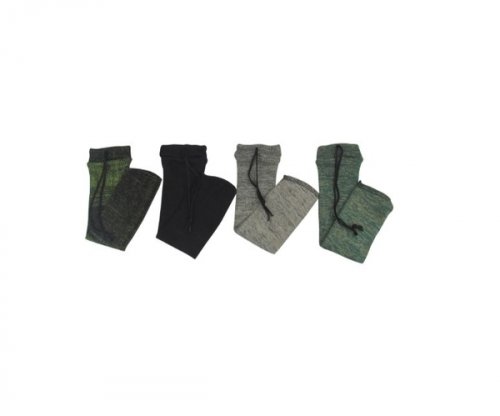 Comes as a set of five
Has a drawstring closure for quick and easy access
Protects against scratches and dings
Silicone solution protects your firearm against moisture
Does not fit bigger pistols
No spot to label the what firearm is contained
This was specially designed to be easy to use while storing or transporting your handgun or pistol. They are treated with silicone to absorb moisture and protect your firearm from rust and corrosion. They are sold as a set of five, each a different color so you can easily find the handgun you are looking for without having to open each one up.
Protection
The material is coated with a special silicone solution that wicks moisture away from your firearm, protecting it from rust.
Storage
The Pistol Sock is made of lightweight material that easily fits most handguns and pistols and is perfect for storing your firearm in, whether it's locked in a safe or during transport.
Cost and Value
Not only does it come at the lower end of the price spectrum, but it comes with a set of five sleeves.
6

. Sack-Ups Handgun Silicon-treated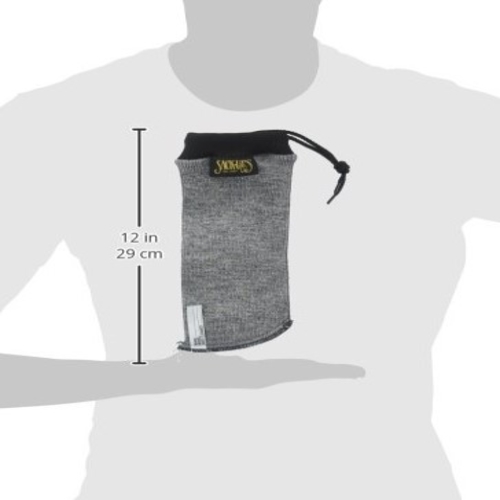 The silicone and oil used is environmentally safe
Features label so you can identify the handgun
The best protection against heat, smoke, and water in the market
Best shock protection and corrosion inhibitor in the world
At 9', it only fits small to medium handguns
Not much padding inside
This is made from a unique cotton fabric that allows you to easily slip your gun in and out of the sleeve. It uses a special silicone treatment that protects your firearm from the damaging effects of corrosion, moisture, and humidity. It's also great protection against scratches and dings. You can use it while in storage and out in the field.
Protection
Sack-ups uses a unique cotton fabric that has been treated with a special silicone and oil mixture that draws moisture away, protecting your precious firearm against rusting.
Durability
This amazing sleeve can protect your handgun from getting scratched and also withstand extreme temperatures ranging from -300 degrees F up to +300 degrees F.
Cost and Value
Considering the amazing protection it gives your handgun, you'll be shocked at how little it costs. Not only is it the highest-rated on the list, but it is also the least expensive.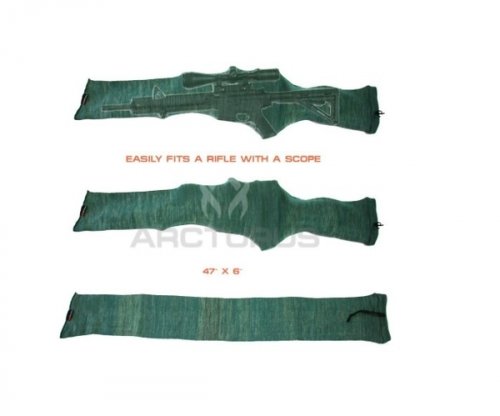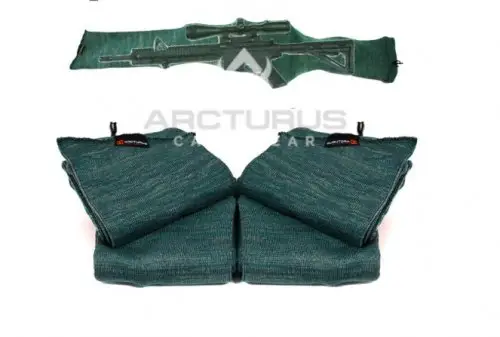 Easy to work with
Comes in a bundle
Thick yet lightweight material that helps prevent moisture from happening
Multipurpose
Multiple color option
Built for larger pistols
Reviewers noted customer service was not the best
Not great for smaller pistols
What many seem to not realize is just how useful gun sleeves are. They not only help store your weapon but they keep them safe while traveling. The Arcturus 47" was designed for the experienced hunter and shooter who wants an easy to use a sleeve that will protect and make traveling easy.
Silicon Treated Material
Measuring at 47 by 6-inches this sleeve is meant to hold tactical rifles with pistol grips that have been paired with large scopes. Having these measurements means this sleeve was purposely created for larger weapons. Nevertheless, the sleeve itself was designed out of silicon treated material. The silicon enables the Arcturus 47" to not hold any moisture, thus protecting it from rust helping extend the longevity of your gun.
Multipurpose
While this set might appear as if it is only useful for a gun, it is quite the contrary. You can use your sleeve to help store and transport pistol grips, scopes, and other accessories that go with your weapon. Furthermore, you are getting four of them, enabling you to use a sleeve for multiple different reasons. Having 4 different sleeves will help you transport as many different weapon bits as you need at once. Additionally, it keeps your items protected while you travel.
Cost and Value
As mentioned above, this is a 4 piece kit, which means you are getting 4 large sleeves, that were purposely created to help with storage and traveling. Nonetheless, the cost of this product has been priced quite well. You get more out of your sleeves due to purchasing a bundle.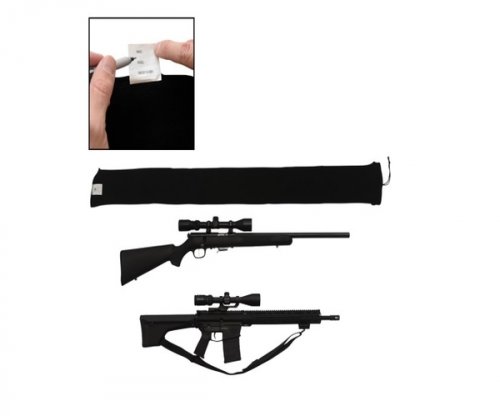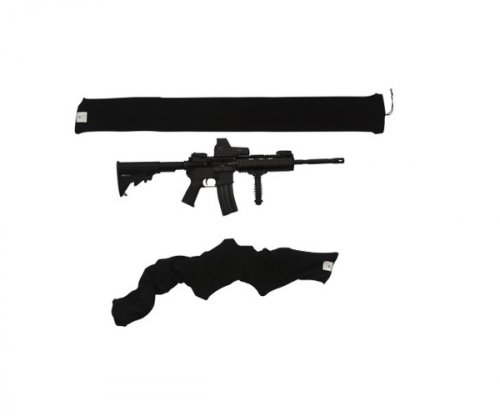 Easy to travel with
Made of exceptional quality
Comes prepared to carry large pistols and rifles
Designed with a drawstring so you can close your weapon into place
Identification system so you can see what you have inside of the case without having to open the entire sleeve
Affordable
You are only getting one sleeve
Customer service is not good
If you have large guns, then you know finding the perfect sleeve that will fit your weapon of choice is not an easy task. Well, the DecoyPro Wide takes care of that, as it was created specifically for larger guns. Measuring at 52 inches long and 6 inches wide, it was designed to keep numerous guns safe including, shotguns with scopes and rifles. Its all about convenience and this one provides just that.
ID System
When it comes to the convenience this goes above and beyond. Featuring an ID system the DecoyPro Wide enables you to quickly and easily check what gun is stored in the sleeve without having to take the weapon out. The beauty of having this feature is you no longer have to open your sleeve every time you would like to take out a specific gun, instead, you can simply read the tag and you are good to go. Having this feature takes convenience to the next level in a unique manner.
Breathable Material
To keep moisture and rust away from this sleeve is made out of a unique material that is extremely breathable. Being constructed out of this material ensures your guns are protected and kept in a healthy environment that will extend the longevity of your item. Furthermore, it comes with drawstring closure that helps make traveling that much easier and protected.
Cost and Value
As for the cost and value of this product, you are getting a bargain. It only is the price exceptionally well but you are getting quality above all. When purchasing a sleeve for your gun it is extremely important that you get the most quality possible. Keeping this in mind, this sleeve is exceptional for traveling.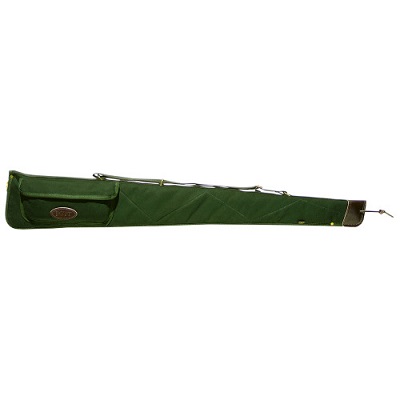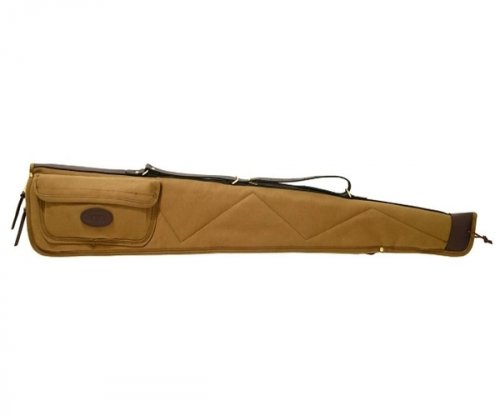 Lifetime warranty
Detachable cotton sling
100% breathable cotton batten padding
Leather tip for muzzle protection
Features a plastic snap that can break
The canvas material is not waterproof
This lightweight heavy-duty shotgun option only weighs 22 ounces and is made by Boyt, a brand that has a long reputation for building high-quality hunting gear. Made of breathable non-compressible cotton and flannel, it is designed to protect your gun from moisture. The cotton web sling allows you to comfortably carry your firearm around without the worry of getting it banged up.
Durability
The Boyt Harness is made of heavy-duty canvas that comes with a lifetime warranty. The leather tip also protects your gun's muzzle.
Mobility
Made of light-weight material and comes with a cotton web handle and a removable cotton web sling that is also detachable, making it easy to carry in a variety of different landscapes.
Cost and Value
As the second most expensive sleeve on the list, you are paying for the high-quality material that is built to last. Features cotton batting padding, solid brass hardware, and leather trim.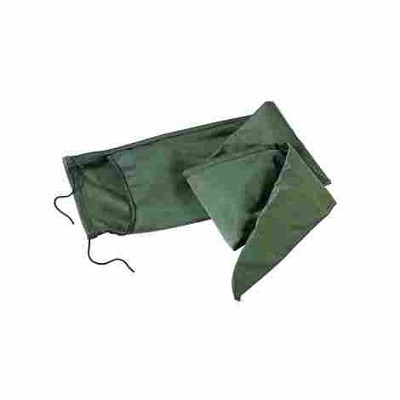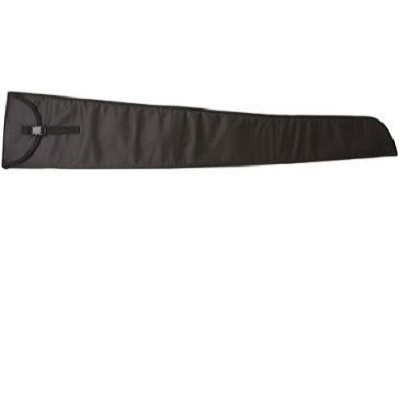 Drawstring closure for easy access to your rifle
Flexible material that is lightweight and easy to store
Great for protecting against dust and moisture
Not Waterproof
No handles for easy transport
As one of the industry's leading manufacturers of shooting, hunting, tactical, archery and outdoor products, Allen Co. has a long reputation for providing great products at a low price. The Allen Fleece is designed to protect your prized rifle from getting nicked or scratched during transport. It is also ideal for storage as it does a fantastic job keeping the dust and moisture out.
Accessibility
This is lightweight and durable, yet folds for storage when not in use on the field. It also features a drawstring closure for quick and easy access to your gun.
Storage
The sleeve was specially designed for storing and protecting your gun in a gun case, and it is also easy and convenient to store while in the field and not in use.
Cost and Value
At the lower end of the price spectrum, you get what you pay for. It is good for storing but lacks the durability for outdoor in rough weather and terrain.
Criteria Used for Evaluation

Protection
Since guns can cost a lot of money, many people will go the extra mile to make sure that their guns continue to look new by protecting them from scratches. Of course, another reason to protect your gun from getting scratches is to make sure that it continues to stay free from rust. Every scratch in the barrel of the gun is another area where rust can develop which will make the gun start to look old and worn out quickly. Many guns also have wooden components such as on the stock or the butt of the gun which you will also want to keep free from scratches so that the gun looks great and lasts for a long time.
One of the best ways to protect your gun from scratches is to make sure that you have a high-quality gun case where you can store the gun when it is not being used. There are a few factors that will determine how well your gun is protected from scratches when it is inside of a gun sleeve. The first factor is what sort of material it is made from and the second is the thickness of the material. High-quality materials that are thick will mean that your sleeve is going to cost more, but it also means that your gun will be protected better. A thin one that is made from low-quality materials may help protect you from minor scratches, but it won't work as well as a thicker version.
Moisture is one of the main enemies of a gun so it is crucial that the sleeve protects against moisture. A gun can be exposed to moisture in a few different ways, such as when you set the gun on the ground or accidentally drop it in a stream or puddle. Even on a humid day, the gun will be exposed to moisture from the humidity in the air. You can even expose the gun to moisture when you are hunting on a rainy day or when it is snowing out. The sources of moisture are almost limitless so you will need to check that they will protect your gun from all sources of moisture or risk the chance of having your gun develop a layer of rust on it.
You will see gun cases advertised as water-resistant or waterproof. They are not the same thing so it is important that you understand the meaning behind waterproof and water-resistant. A waterproof version is a sleeve that completely blocks water from passing through. That means that no water will get into the sleeve from the outside of the sleeve but it also means that no water will evaporate out into the air as well. A waterproof version will offer you the best protection from moisture for this reason, but you will need to take care that there is no moisture on the gun itself when you store it inside a waterproof sleeve or you will run the risk of trapping moisture in.
Water-resistant means that water will eventually pass through given enough time. There are varying degrees of water-resistant which range from highly water-resistant to only slightly water-resistant. When a water-resistant material is exposed to moisture, the water will bead up and roll off of the material at first. However, if it is soaked or drenched with water then there is a chance that the water will pass through and make its way inside of the sleeve to the gun itself. This is because the sleeve does have microscopic openings in the material that will allow the water to pass through the fabric after enough time.

Materials
Waterproof and water resistance is often determined by what sort of materials are used to make these. A waterproof one will most likely be made from a polyurethane or similar material that will prevent the passage of both air and water through the material. You can test if the material is fully waterproof by putting it in the sink, tub, or similar wash basin and running water over it continuously. If the inside of the gun case stays dry, then it is fully waterproof and it will offer you the best protection against moisture.
A water-resistant version is usually made from a polymer-based material such as nylon or polyester or natural material that is treated such as leather or cotton. It may even be dual layers with an exterior shell that resists water and then a softer interior shell that does not resist water. Since polymer-based materials are made from plastic, you should look for nylon or polyester because these materials do not absorb moisture. That means that this will not absorb moisture from the air and it will help protect your gun from moisture damage. Nylon and polyester are also water-resistant and will cause water to form into beads and run off of the case rather than absorbing the moisture.
Natural materials such as leather and cotton do not resist moisture and will even absorb it from the air or ground. Due to this concern, gun sleeves that are made from this material are often treated with silicone or a similar chemical to help make them water-resistant. The silicone is a polymer material that will penetrate into the holes of the leather or cotton and block water from moving through the fabric. Once again, you can run water over the gun case to see if it beads and runs off to test how well it resists water.
You will need to feel the materials that touch the surface of the gun to see how well they will prevent scratches. If the material is rough and scratchy, then you should not expect your gun to stay well protected while it is inside. A rough interior surface will act like sandpaper on your gun and may end up leaving scratches on it. This can cause the barrel of the gun and any wood stock to look dull. You are looking for a soft and smooth material to touch the gun which will help the gun to continue looking shiny and new.

Size
Not all guns come in the same size so it makes sense that gun sleeves come in a variety of different sizes so that you can find one that works with your gun. It should be large enough for you to fit your gun completely inside of the sleeve so that your gun can take advantage of the protection. You do not want one that is too small for your gun since the gun will not fit in, but you also do not want a one that is way too large for your gun either.
If you are looking at a model for a rifle and a shotgun, then you will need to consider the overall length of the gun, its height, and thickness so that you can get one that fits the gun. You should make sure that it is long enough for you to fit your gun completely inside of the sleeve without the barrel of the gun poking against the front and the stock push against the backside of the sleeve. Ideally, you should leave about a 1/2 inch to an inch of room on either side so that you can easily put the gun into the sleeve and remove it as needed.
The last thing for you to check when looking at the size is if it is thick enough for your gun. You will need to make sure that it is wide enough that it can close properly while the gun is stored inside. Most of the time, this should not be a worry, but it is something to watch out for if you have a thick gun such as a double-barreled shotgun or some other gun with a large or wide barrel.

Features
Features are ways to make the gun sleeve more useful and functional to you. When you are picking out a sleeve for your gun, you will run into different sets of features and it is helpful to be familiar with the more common features that are found so that you can make a decision that is best suited to your needs as a consumer. Having more or fewer features doesn't necessarily make them better or worse, but in some ways, it can make them easier to use or more functional.
Zippers are one of the most common features found on a high-quality model. Inexpensive versions normally use drawstrings to close the gun sleeve. While it is possible to tie the drawstrings in a way that will prevent the gun from slipping out of the sleeve, there is no way to fully protect your gun from moisture due to the fact that you cannot completely close it. Zippers are a way for you to fully open and close these so that you can easily access your gun when you need it and put it back in just as easily when you are done. You may even find zippers that are waterproof as well which is a great way to protect your gun from moisture damage.
Sometimes they are padded and have interior and exterior layers. Such construction might offer you some additional benefits such as more protection against scratches and moisture. For example, you may see one that has a waterproof exterior lining, padding, and cotton interior lining. It would offer you excellent protection against moisture and scratches since the outer layer serves as a moisture barrier while the padding and cotton interior help protect the gun from getting scratched. Dual-layer construction is a sign of higher quality so it is a feature that is well worth considering.
Many have pockets on the inside and the outside that provide you with a place to store external magazines or ammunition. Pockets provide you with a means to carry the gun itself as well as everything that you need to use the gun. For example, you most likely would like to keep the magazine and the gun that uses it together in a single place and having one that has a magazine pocket will help you accomplish such a goal. Likewise, you would not want to store loose rounds of ammunition inside because they could damage the gun, but having dedicated ammunition pockets will let you keep the ammunition with the gun.
Some come with handles that allow you to carry the gun easily while it is inside. This can be helpful when you have to carry your gun with additional gear since you can carry the gun with one hand using the handles and have your other hand free to carry other gear. You may also see some that have a sling or a shoulder strap which will provide you with a means to carry the gun on your shoulder. Once again, this frees your hands to do other things such as keep your balance when walking in difficult terrain or carry additional gear.
Of course, there are many more features that can be found beside the ones mentioned above. You should always do your homework whenever you are picking these out to make sure that it has a feature set that is properly matched to your needs as a gun owner. Some of the more common features include things such as handles, zippers, pockets, and silicone treatment. All of these features enhance and make it more useful so it's usually a good idea to look for one that has some of the more common features.

Value
While almost all gun sleeves are made with some form of quality control and assurance, you should always be on the lookout for signs of low quality when you are picking one out. Your gun is a big investment so you should take every step that is necessary to protect your gun so that it lasts for a long time. A low-quality model will not only fail to protect your gun, but it may end up costing you more money in the long run because you will have to either keep repairing or replacing them. It is better that you pick one that will work for you the first time so that you can avoid such issues.
High quality doesn't have to mean expensive, but you should always make sure that your purchase lasts for a long time and performs its intended function. These need to protect your gun from moisture, scratches, and dirt so you will want to make sure that it is made from a material that offers protection against all three hazards. It is also important that you make sure that it is stitched together properly and has been built to last for a long time. Nobody wants one that can't hold the gun in the sleeve or rips apart at the seams so it is worth your time to make sure that you have purchased high-quality.
Expert Interviews & Opinions
Most Important Criteria
(According to our experts opinion)
Experts Opinion
Editors Opinion
Users Opinion
By Default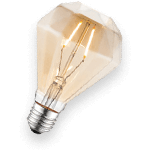 Proper Storage Is Important!
In order to keep your gun working and looking in top condition, it is not only important to keep it regularly maintained and cleaned, but also properly stored. For many hunters, their gun is their prized possession and ensuring that it consistently performs the way they need it to, the firearm needs to be protected against dirt, corrosion, and scratches. Neglect is the major cause of guns not performing well and other safety issues.
Proper Care
Most can be machine washed with mild detergent and then hung out to dry. You should always check the manufacturer's care instruction so that you get the best results from cleaning and also so that you do not accidentally wreck yours while it is in the wash. Some are treated with water-resisting chemicals that you may need to reapply after you have finished washing.
Frequently Asked Questions
q:

Can I use a gun sleeve with a scope mounted on my gun?

a:

There should be no reason why you can't use one with a scope mounted to your gun . Your only restriction would be finding one that is large enough to fit over the top of the scope. Once you have found the properly sized, you will need to take care to make sure that it doesn't get caught on the scope so that it does not rip or tear.
q:

How can I increase the water resistance?

a:

There is plenty of water-resisting treatments that you can apply to make it more resistant to water. The treatments work by plugging holes in the fabric that would normally allow water to pass through. Treating yours with additional water protection is a good idea when it is made from natural materials such as leather or cotton as these materials do not resist moisture naturally.

However, it is not always possible to make all sleeves and cases waterproof. The main reason for this is some materials won't allow you to plug the holes up. Though most of them can, some won't. Therefore, you want to take into consideration what material your sleeve is made of so you are aware of how the material will react to the product you plan on using. Furthermore, make sure to read the instructions closely so you be well-aware of just how much your sleeve can take and if it already has waterproof capabilities weaved in.
q:

Why not use a hard case for my gun?

a:

Hard cases are a common choice that many gun owners use their guns and they will provide you with better protection than a gun sleeve can offer. However, a hard case tends to be large and bulky which makes it more difficult to take the gun out to the woods for example. In such situations, a sleeve is often preferred because it is lightweight and will offer your gun adequate protection while you are away from home.
q:

What are the downsides of drawstrings as opposed to a zipper?

a:

Zippers are preferable to drawstrings for a few different reasons. One issue is that drawstrings can get cause on foreign objects such as twigs and brush. There is no way to completely seal your gun off from the outside world using drawstrings where a zipper can fully encase your gun. This means that objects such as dirt can get into the gun sleeve through the opening created by the drawstring where a zipper has no such opening.
Subscribe to our Newsletter