Best .380 Pistols Reviewed & Rated for Quality
last updated:
Mar 05, 2019
First things first. a .380 caliber pistol isn't a hunting gun, at most, it can kill rats or small birds. But it is popular when it comes to self-defense, because its lightweight and small. This makes it easy to conceal carry. Furthermore, if you are someone who isn't able to handle the recoil of a larger handgun, then the .380 ideal since it has nearly no recoil. Many .380 handguns have short barrels which makes it easy to aim and fire at point blank distances. The smaller bullet size means it's more likely to cause injury than death. After all the goal in self-defense is to keep yourself from being harmed as opposed to actually killing your target.
In a Hurry? The test winner after 10 hrs of research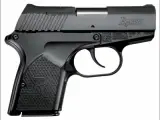 Remington RM380
Why is it better?
It has a round capacity of seven bullets total.
You can use it with either the left or the right hand.
The barrel is only 3" long and it only weighs 12.2 oz.
The frame is made of aluminum to keep the weight down.
There is a slide stop on it that is fully functional.
12
Researched Sources
73
Reviews Considered
10
Hours Researching
10
Products Evaluated
Accuracy
Capacity
Responsiveness
Safety Hazards
Weight
By Default
Criteria Used for Evaluation

Size
Most people will consider size and weight to be an important factor in their purchase of a .380 handgun. The reason for this is that these guns are typically used for concealed carrying purposes and a smaller gun is easier to hide than a larger one. Another reason for a small size and weight is that you can aim and fire the gun more quickly at a point blank range. This makes target acquisition much easier and helps you to stay safe when you are in a tight space.
Most .380 handguns weigh less than two pounds and many of them weigh less than one pound. The lighter weight is ideal because it will mean that the gun will not weigh down your clothing when it is tucked into your pants or concealed in a pocket. A well made .380 is so light that you may not even notice that you are carrying it with you while it is tucked into your clothing.
The barrel length is the other thing that you will want to look at when you are buying a .380. Most of these handguns have a barrel that is around three inches long. Some of them are slightly longer while other ones are slightly shorter. A shorter barrel makes it easier to conceal the gun but it also reduces the accuracy at longer ranges. This is why most .380 are intended to be fired at point blank range of the target. Generally speaking, you will want to stick to around the three-inch mark in order to make sure that your gun is accurate enough for its intended purpose but that you can still carry it on you as well.

Safety Hazards
Firearms are deadly when misused which is why safety needs to be a critical factor when you are purchasing one. There are a few different safety features that are considered to be must-haves on a .380. One of them is a safety for the trigger that will make sure that the gun won't fire unless the safety is turned off. It's also important that the gun won't fire unless the magazine is inserted into it either. Finally, you may find it helpful to look for a gun that has a loaded chamber indicator that lets you tell instantly if the gun is loaded. All three of these features will go a long way when it comes to improving safety.
The trigger safety is the most important part and is the first line of defense against accidents. Many .380 use an M1911 style trigger safety because many gun owners are familiar with the design of the safety. However, regardless of the kind of safety your gun has, it is important that it works properly. If the gun fires while the safety is turned on, then you need to get it fixed right away to avoid an accident. You should also be familiar with how the safety operates and make sure that you are comfortable with using it.
Additionally, the gun should not fire if the magazine is removed. This is important because many gun owners will detach the magazine while storing the gun. It is possible to forget that there is a shell in the chamber even when the magazine is detached which means that the gun can be fired. This is why it is important that the gun can't fire without the magazine attached to it.

Bottom Line
There are many reasons why you want your gun to be reliable. One reason is your personal safety. After all, what good is a concealed handgun that won't fire in the event that you are attacked? However, poor reliability in any firearm can also lead to accidents which is why you need to make sure that your gun fires reliability, ejects the shell, and reloads the way that it is supposed to. If you find that any of these three areas are compromised, then you need to have your gun looked at.
A common complaint that many owners of a .308 have about their gun is that it misfires. A misfire is a condition that occurs when you pull the trigger but the gun doesn't actually fire. They are dangerous because it means that there is a potentially live bullet in the chamber but you don't know when it will actually go off. There are a lot of causes of misfires, one of which is inexpensive ammunition. However, prior to purchasing a .308, you should check and see if it known to misfire on a regular basis. If the gun is known to misfire, then you should consider getting a different kind of .308.
Ejection and feed are the other two common complaints. Ejection refers to the gun ejecting an empty shell casing after the gun has been fired. Sometimes the shell casing gets caught in the gun and doesn't eject which causes a jam. The feed refers to the gun loading a bullet from the magazine into the chamber after the previous shell has been ejected. Once again, it's best to check if the gun you are interested in purchasing is known to have problems in these areas.

Features
The sights are used to aim your gun at a target and are necessary in order for you to shoot the gun accurately. Most .308 handguns have dot sights but some of them have laser sights as well. At a minimum, you will need the dot sights since they are required for aiming, but a laser sight is useful because it helps you aim faster.
Dot sights are located on the top of the gun. There may be one, two, or three of them with three being the most accurate. In less expensive guns, these sights tend to be fixed but higher end ones will allow you to adjust your sights in order to sight in the gun and make it more accurate. Higher accuracy is recommended for safety reasons, which is why you should look for a gun that has adjustable sights. You should also make sure that the sights have a low profile so that they are less likely to catch on your clothing and will help you find your target faster in the sights.
Premium guns will have laser sights that point a laser beam at the target. This allows you to quickly find your target since you can point the laser at the target and fire quickly. If you have a laser sight, you will need to keep in mind that it isn't always visible in all lights and it only tends to work reliably at shorter ranges. This is why a laser sight isn't a substitute for dot sights on the gun. Nevertheless, laser sights are a useful feature to have because of the quick target acquisition that they offer which can be life-saving when seconds count.

Ease of Use
You will need to clean your handgun at some point which means that you are going to have to take it apart and put it back together. When you are shopping for a .308 pistol, you should always make sure that you check the cleaning directions on the gun ahead of time in order to make sure that you have the skills that are needed to take the gun apart and put it back together properly. Failing to reassemble a gun properly can have a wide range of deadly consequences. Some of the more common consequences include misfires, failure to feed, and failure to eject the shell.
Additionally, you are going to need to consider what sort of tools and cleaners that you need to polish and maintain your gun. This is also something that you will want to consider while you are shopping. If you are not sure what you need in order to clean your gun, then you should ask an expert who can advise you properly. Once again, it's important that you clean your gun correctly in order to make sure that the gun operates in a safe fashion.
Finally, you should check and see how often the manufacturer recommends that you clean your handgun. Some guns may need to be cleaned more often than other kinds of guns and you will need to clean your gun in order to keep it in tip-top shape. The more you fire the gun, the more you will need to clean it and the type of ammunition that you use with your gun will affect the rate at which you need to clean your gun.
Expert Interviews & Opinions
Most Important Criteria
(According to our experts opinion)
Experts Opinion
Editors Opinion
Users Opinion
By Default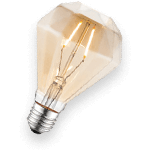 What is this gun for exactly?
Think about why you want a .380 handgun before you buy? you can't hunt with it (you can deal with vermin at best) and its value as a self-defense weapon... well let's just say that these days it's close to a 'bringing a knife to a gunfight' kind of a weapon. So why? Well, it's elegant, it has little to no recoil, and if you're going the self-defense route it's an easily concealed weapon. And while all guns are deadly this isn't particularly powerful gun so it's more likely to 'wing' an assailant than kill them. So if you need a conceal carry a weapon that'll help make you feel safe a .380 may be the way to go.
Frequently Asked Questions
q:

Why is it called a .380 pistol?

a:

The gun is named after the .380 ACP cartridge that was developed by Browning. This is a cartridge that has been designed to have a short range and low stopping power. However, the small size of the cartridge also means that it can be fired from compact handguns. This is why the .380 is a popular weapon of choice when it comes to concealed carry purposes. Guns designed to fire the .380 cartridge can be designed to be small, lightweight, and have a short barrel.
q:

For what uses is a .380 pistol appropriate?

a:

The .380 pistol is primarily designed to be a short range, low powered concealed carry handgun. It does not have as much power as a .45 but less power also means less recoil which allows the gun to be easy to handle. Furthermore, the small size of the gun makes it easy to carry in a concealed fashion, which is another reason why the .380 is popular as a self-defense gun rather than a longer range gun.
q:

What should I use to carry my .380 pistol?

a:

You can fit these guns in a large variety of different spaces. Some people put them in a pocket while other people may keep them in a purse. You can also use a holster as well. The key thing to check is to make sure that the gun will fit in the space that you plan on carrying it in. You should also practice withdrawing the gun to make sure that you can remove it from it's carrying place easily.
q:

Should I get a semi-automatic or revolver kind?

a:

Semi-automatic guns tend to be more popular than revolvers. They normally have a larger magazine capacity, reload faster, and are thinner. However, a revolver is easier to operate and some beginners may find the revolver to be easier to load and operate as opposed to a semi-automatic. However, the revolver is thicker and harder to conceal and you are normally limited to six rounds when using the revolver handgun design. You may want to consider trying both styles prior to purchasing a handgun to make sure that you are comfortable with them.
q:

Why do I need to clean my gun?

a:

Firing your gun will release debris in the chamber and the barrel. Over time, this debris will build up and this can lead to the gun to malfunction. For this reason, you need to remove this debris on a periodic basis to make sure that the gun fires properly. Cleaning the gun is also an opportune time to oil and lubricate it as well as this will help the internal parts mover freely and help to resist corrosion.
Subscribe to our Newsletter