Best .45 Pistols Reviewed and Rated for Quality
last updated
Mar 05, 2019
Whether you are a first-time gun buyer, a gun collector, or a someone who owns a gun for home defense, a .45 pistol is an excellent choice of weapon to consider for your needs. The .45 is a tried and true gun that has stood the test of time and remains a top performer amongst gun enthusiasts. There are quality pistols available to fit every budget, and our research team has reviewed and rated the top ten .45 pistols on the market to help you find the gun that is right for you. From barrel length to steel slides to round capacities, our buying guide will give you the information you need to make an informed selection.
5
Interviewed Experts
20
Researched Sources
12k
Total Readers
25
Reviews Considered
12
Hours Researching
12
Products Evaluated
Effectiveness
Features
Value
By Default
In Depth Review Top 10
Sig Sauer P220
Smith & Wesson M&P
Springfield Armory XD(M)
Glock G21 Gen4
Beretta PX4 Storm
FNX-45 Tactical FDE
Kimber Ultra Series CSE
Remington 1911 R1
Ruger American Semi-Auto
Rock Island GI Series 1911
Table of contents
Criteria Used for Evaluation
Other Factors to Consider
Frequently Asked Questions
Sources
10 Best .45 Pistols
The P220 is reliable and amazingly precise stock right out of the box
The pistol has phenomenal accuracy
The gun offers a high grip due to the beaver tail
The decocking mechanism negates the need for an external safety to be deactivated prior to use
The P220 fires, feeds, and extracts ammunition with ease
The P220 is a heavier gun to carry
It takes time to get accustomed to two trigger pulls
The Sig Sauer P220 Combat Semi-Auto pistol is one gun in a long line of well-made and crafted weapons, a product of smart execution and excellent engineering. However, the company's reputation speaks for itself, and if you want a quality gun with an all-metal frame that complies with military specifications, the Sig Sauer is the gun for you.
Read more
Ideal for Personal and Tactical Defense
Straight from the factory, the P220 is enhanced for tactical applications and personal defense. Constructed with a Flat Dark Earth Cerakote finish on its aluminum frame, the P220 also sports a Nitro coated stainless steel slide. This model functions with a double action/single action design with 3 controls: a slide stop, magazine release, and a decocker with no manual safety, allowing the pistol to be deployed fast without flipping a mechanical safety switch. For safety and security, the P220 boasts multiple built-in safety features such as a firing pin block and a hammer block; these features make the P220 acceptable for safe carry. The gun frame has a 3-lug Picatinny rail for aftermarket sights and light attachments. The P220 fieldstrips easily, and no additional tools are necessary for maintenance and cleaning.
Extra Features
The P220 offers a variety of extra features that enhance the gun's performance. Phosphate coats the internal controls and components to reduce friction and prevent rust and corrosion. This model also sports SIGLITE night sights to allow quick sight acquisition in any light, including complete darkness. The P220 has a DA/SA trigger that provides exceptional accuracy and follow-up shots, and the guns work with a variety of ammunition, including standard 8-round or extended 10-round magazines. The gun's grip is firm and tight due to the shape of the gun's tail.
Cost and Value
The cost of the Sig Sauer P220 might initially make you wince, but you are purchasing a pistol that delivers powerful .45 caliber bullets with incredible accuracy. A high end gun will cost a high end price, but if you are looking for name recognition, impressive quality, and top performance, then the P220 is worth the cost.
This pistol is a compact model ideal for concealed carry
The Shield delivers a natural sight picture and points instinctively
The gun provides high quality fit and finish
It comes apart quickly and cleans easily
The recoil is manageable
Some users note that the trigger is too stiff
There are reported issues with 8-round magazines causing the slide to close improperly
For the gun owner who wants a more discreet pistol from one of the best known names in the business, look no further than the Smith & Wesson M&P Shield Pistol. This model is the handgun of choice for many first responders and law-enforcement units around the world. This lightweight pistol is designed for concealed carry and constructed for durability, reliability, and accuracy.
Read more
Rugged and Solid Construction
The M&P Shield Pistol is a favorite amongst police departments because of its ruggedness, superior performance, and size. At 1" thick, 6" in length, and 20 ounces, the M&P Shield Pistol fits the bill as a backup law enforcement weapon or a concealed carry option. The short trigger reset and dependable trigger pull add to the gun's accuracy and quick follow-up shots. The M&P Shield is chambered in 9mm, .45 automatic, points instinctively, and delivers a natural sight picture.
Extra Features
This model gun eliminates the high maintenance factor with the patented M&P No Tool Takedown. The M&P offers a steel recoil-spring rod for added durability while the captured spring quickens the cleaning process. The M&P Shield includes two magazines, a six- or seven-round version that fits flush with the grip base and a seven- or eight-round version with an extended finger rest.
Cost and Value
For a reasonable cost, you can own the M&P Shield and enjoy the luxury of owning a high-performance concealed carry pistol. The stunning accuracy, fit and finish, and easy field breakdown makes this M&P model an ideal choice for any gun enthusiast. A reliable gun that won't jam, misfire, or soft strike, the M&P Shield is worth your consideration.
3

. Springfield Armory XD(M)
The pistol is highly controllable, accurate, and easy to conceal
It can be configured with the smaller grip insert, molding it to your hand size
Includes an option to extend the magazine capacity
Multiple high-quality safety measures are installed for safe operation
The gun is competition-ready right out of the box
Some users have noted the flash may lay soot over the laser light that extends beyond the barrel
The gun is not heavy enough to handle the recoil in this caliber
The advent of the XD(M) pistols has amplified Springfield Armory's status as a gun manufacturer. These models are known for intuitive operation, ergonomics, and quality handling. With multiple integrated safety features and sharp accuracy, the XD(M) is an excellent gun choice within a reasonable price range.
Read more
Safety and Accuracy
The XD(M) features the a specialized safety assurance trigger system which prevents accidental discharge from bumping or dropping by locking the trigger in place. It is not released until rearward and direct pressure is applied. Additionally, the grip safety will not allow the gun to fire unless you have a solid grip on the pistol. A striker status indicator and loaded chamber indicator enable users to verify by touch or sight any rounds in the chamber and if the striker is cocked. Longer, deeper slide serrations lead to a better hold when operating the slide, and the grip angle on the XD(M) provides slightly modified contours and three black straps to conform to the hand of the user.
Extra Features
The XD(M) has a standard match-grade barrel and a three-dot sighting system. The pistol also includes a black hard case. Other worthy features include a fiber optic front, mega-lock frame texturing, low profile rear sights, a multi-position frame rail, and an ambidextrous magazine release. This pistol also comes with two magazines.
Cost and Value
The Springfield Armory XD(M) retails at an average price for a .45 pistol; however, the pistol's high-quality safety measures and multiple added features make this gun a real deal. Many gun users agree that this pistol is efficient, accurate, and fun to shoot which means it may be more than worth the price.
The gun is easy to hold steady with a manageable recoil
The Rough-Textured Frames allow the gun to be used in all-weather conditions
This gun includes enlarged, reversible magazine releases
Tenifer-coated slides and barrels increases the quality of the gun's performance
The pistol is easy to break down and clean
The gun may be too large for operator's with smaller hands
Some users have reported issues with loose cover plates
With one of the most recognizable names in weaponry, the Glock Gen 4 pistol series incorporates the benefits and features that the name is known for. The G21 Gen4 pistol includes impressive upgrades to enhance shootability and performance while maintaining the hardiness and ruggedness of its predecessors
Read more
Rough and Ready
The Glock G21 Gen4 has the nearly indestructible polymer frames that are stronger than steel. The slides and barrels are coated with tenifer, allowing this gun to perform impeccably in even the most extreme conditions. The Safe-Action-Features integrated safety features are standard on all Gen4 models.
Extra Features
A featured upgrade on the G21 Gen4 are the Rough-Textured Frames that make the gun easier to handle in any conditions. This upgrade elevates the pistol's all-weather performance whether you are shooting with or without gloves. This Gen4 model includes three interchangeable backstraps for a custom grip and fit as well as larger magazine-release buttons. The buttons are reversible for ambidextrous use. The gun's durability is improved by the dual recoil spring assemblies which also reduce muzzle flip and recoil. Three magazines are included with this pistol.
Cost and Value
The Glock G21 Gen4 is similarly priced as other .45 models listed in this guide. It is an ideal choice for gun enthusiasts who like the challenge of shooting in a variety of weather conditions. If you want a gun for a challenge, and are looking for a solid and dependable double-stack .45 pistol, the Glock is an impressive choice to consider.
The guns polymer frame makes it lighter, compact, and perfect for concealed carry situations
The rotating barrel locking system makes the gun a very accurate pistol
The gun offers an ambidextrous manual safety and decocker for multi-hand use
Users laud the pistol for its reliability and low recoil
Some users find the gun a bit heavy and say it can pull
The trigger may be prone to sticking on occasion
Durability, reliability, and ergonomic design are the core components of the Beretta PX4 Storm. These core qualities and the pistol's interchangeability of parts make this a definite must-look for .45 enthusiasts in the market for a new gun.
Read more
Engineering Perfection
The PX4 Storm is an example of Beretta engineering at its finest. A rotating, stainless steel barrel and innovative locked-bolt breach combine to create a tough, reliable, and consistently accurate shot. That rotating barrel diverts recoil away from the operator's hand and significantly reduces muzzle jump, making the pistol accurate and fast. The pistol's thermoplastic frame keeps it lightweight for precise balance, and a Picatinny accessory rail is integral to that frame.
Extra Features
The PX4 Storm includes ambidextrous and reversible controls, including three backstrap inserts, allow the user to adapt the pistol's grip to different hand sizes. Other perks include a reversible magazine release, a 3-Dot White Sight System, and an oversized, firing-pin-block manual safety and decocker.
Cost and Value
The Beretta PX4 Storm is an excellent value for its price. It is an easily customizable, reliable pistol with incredible accuracy and serves well for duty use, home defense, or for a gun enthusiast who wants to give this gun a try.
It is a full-size, hammer-fired, self-loading pistol
The gun is optic and suppressor-ready
The FDE model has a 15+1 capacity
The pistol comes with a 5.3" barrel that is threaded and capped with a protector
The gun is fully-equipped with ambidextrous options
The trigger reset is too forward for some users' liking
This pistol is not good for concealed carry due to its large handle
The FNX-45 Tactical FDE is one of the FNX series pistols that was designed for use in military and police units, specifically the U.S. military's Joint Combat Pistol program, due to its double action/single action capabilities. It is a high capacity weapon that is not too heavy, and it is optic and suppressor-ready, making it a popular choice for home defense.
Read more
Perfect for Home Defense or Brush Hunting
The Tactical FDE, with its light rail, threaded barrel, and stock tritium sights works extremely well for personal defense or brush hunting, especially in dark environments. The gun is fully ambidextrous and this model comes with an extended, 5.3" threaded barrel and capped with a protector. The gun feeds from a 15-round detachable box magazine, thus it makes for a reasonable home defender gun or a fun range gun.
Extra Features
The FNX-45 Tactical FDE includes course texturing and four removable, textured backstraps, and a Picatinny rail on the dust cover. A series of bilateral safeties, magazine-release buttons, and slide stops are also part of the model's features. The cold hammer forged stainless steel barrel is prepped for compensators, suppressors, and other accessories. Three 15-round magazines come with the purchase of this pistol.
Cost and Value
The FNX-45 Tactical FDE is much pricier than many other pistols in our guide, but that can be accounted for because of its style, full ambidexterity, and its accuracy abilities. It is a popular choice for brush hunting, competition, and personal defense; if those qualities are most important to you, then the FNX-45 Tactical FDE may be a good gun selection.
7

. Kimber Ultra Series CSE
Compact enough for excellent concealed carry abilities
The gun's design makes it comfortable to carry and shoot without heaviness
The recoil system reduces the felt recoil from heavy cartridges
Reliable enough to avoid misfires and jams
Only one 7-round magazine comes with the purchase of the gun
Users note that it is difficult to disassemble the pistol with the added special cleaning tool
Are you looking for a compact defender that is reliable and accurate? The Kimber Ultra Series CSE may be worth your time. The lightweight and condensed frame combined with a slick, clean look make this model a popular selection for home and personal defense.
Read more
Quality, concealed-carry option
The small size and light weight of the Kimber CSE means it is ideal for concealed carry; it is slim enough for even an average-sized person to carry in concealed under a shirtail or in a waistband. This pistol also fires very accurately for the purpose of home defense or some fun on the range. While not at the caliber of a match grade, competitive gun's accuracy, the Kimber holds up impressively for general use. With excellent accuracy, no failure-to-ejects or failure-to-feeds, and a classic 1911 black aluminum framed, the Kimber CSE is a quality, classy pistol.
Extra Features
The Kimber CSE has ramped steel barrels, compact and lightweight frames, and full-length guide rods. The gun has three-hole aluminum match-grade trigger with a 4-5lb. trigger pull. White dot sights are available with this model and it also has G10 grips for safe, confident handling.
Cost and Value
The Kimber CSE base model is priced in the average range of most compact .45 pistols, but the price on advanced models skyrockets from there. Still, many Kimber owners are adamant that it is a superb concealed carry pistol with a highly accurate shot, two important points to take into consideration with this gun.
The gun boasts remarkable accuracy (standard testing at 25 yards resulted in grouping from .75 to 3 inches)
The gun has the traditional looks of the WWII models with a modern touch
The firing pin safety is an excellent safeguard from accidental discharge
The Remington 1911 R1 is made in the USA
The grip set and frame are prone to scratching.
Some users are unsatisfied with the quality of the 7-round magazines
As a long-standing America icon, the Remington 1911 R1 delivers with the ultimate precision .45 ACP. This version of the 1911 features tech updates that result in a smooth, sweet upgrade on a classic pistol.
Read more
Classic, crafted precision
Made with a precision-machine slide and frame, the Remington 1911 R1 is designed to match all available modern specifications. The dovetail front and rear sights and crisp trigger contribute to one of the best examples of exacting craftsmanship available on the market. The accuracy and exacting tolerances of the 1911 R1 make it a firearm of choice for many military and law enforcement personnel, for people wanting a reliable pistol for home protection, or for competition shooters.
Extra Features
The 1911 R1 has custom, fine-checkered American walnut grips including a thumb groove and ambidextrous option. The gun sports a beavertail grip safety with a 20 LPI checkered memory bump and premium grip panels. Broad serrated slides enhance the user's grasp when shooting. Two 7-round magazines are included with the gun as well.
Cost and Value
The base model 1911 R1 sells for a reasonable price considering the quality and accuracy of the pistol; individuals on a budget can get an impressive gun without sacrificing quality. Its upgrades and accessibility with modern specifications, along with its classic name, history, and look, make it an attractive option in the .45 pistol category.
9

. Ruger American Semi-Auto
This pistol is accurate and highly controllable
It offers a trigger safety lever
The gun has ambidextrous control
The barrel cam minimizes barrel flip through recoil reduction
The gun is made in the USA
The gun may be too heavy for some users at 30oz.
Some users have complained that the trigger guard scrapes against their knuckles during firing
The Ruger American Semi-Auto pistol was produced to meet or exceed the US military standards for a service sidearm. The result is a pistol that performs excellently in extreme conditions while retaining its accuracy. The gun is innovative while also recalling the tried and true designs of earlier Ruger predecessors.
Read more
Flawless Performance in Extreme Conditions
The Ruger American is a polymer frame, striker-fired pistol with locked-breech action. A barrel cam modification reduces recoil by spreading the impulse out over time, decreasing the muzzle flip. A short, steel trigger take up with superb reset results in top-level accuracy, and the ergonomic frame has a steel slide that travels on a machined stainless steel chassis. These aspects allow this pistol to retain a high level of performance regardless of the surrounding conditions.
Extra Features
This Ruger model has three interchangeable, wrapped grips for adjusting trigger reach and palm swell to the user's hand. The magazine release and slide stop are ambidextrous and front and rear 3-dot sights provide quick acquisition when drawing the pistol. The Pictatinny rail to the front of the trigger guard provides an attachment point for aftermarket sights and lights. This gun comes with 2 nickel-plated, steel double-stack magazines and black polymer followers.
Cost and Value
If you are in the market for a .45 pistol with performance value but are keeping an eye on your wallet, the Ruger American is a weapon to look at twice. It is a one of the cheaper .45s available, and at a low price, the return is premium.
10

. Rock Island GI Series 1911
The .45 ACP round has some kick to it
Pistol reliability is excellent after a 50-round break in
The gun's full-parkerized finish protects against rust and corrosion
The GI 1911 comes with an extra set of grips
The pistol does not have a bushing to contain the barrel and recoil rod
The grip's safety is rough and unpolished and may cut the user's hands
Looking for an inexpensive pistol that still works well? Look no further than the Rock Island G1 Series 1911 pistol. Designed to look like a classic original 1911 GI gun, it is a reliable gun for users on a serious budget.
Read more
Classic Reliability
There are no thrills or frills to the Rock Island GI 1911. It has a parkerized finish to prevent corrosion and looks similar to the plain Jane GI "commander" sized guns of WWII. As a GI model, the gun does have GI sights which are low profile and easy to draw out.
Extra Features
The GI 1911 has a six-groove barrel with a 1:16" rate-of-twist rifling and an adjustable trigger which requires 4-6lbs. of pressure to break. The gun offers an extra set of black polymer grips with checkering for stability while shooting.
Cost and Value
For the price, it's hard to beat the reliability, dependability, and accuracy of the Rock Island GI 1911. The gun fires true, it is easily to disassemble and clean, and the classic look with the wooden grips is eye-catching and sleek.
Criteria Used for Evaluation

Effectiveness
Effectiveness
Our research to identify the top 10 .45 pistols ranked effectiveness as the most critical factor in purchasing one of these guns. Whether you are going to the range to shoot for fun or using the gun for personal defense, you want what you have to work as effectively as possible. We focused on construction, accuracy, grips, triggers, safety mechanisms, field stripping, capacity, and recoil level to determine how reliable the pistol was for ranking in our list. These are the top qualities you want to look for in any pistol purchase.


Features
Features
Base model pistols work fine for individuals on a budget, but what if you want some extra power for your dollar? Our team examined the top features available on these .45s, including but not limited to ergonomic grips and design, ambidextrous controls, rotating barrels, reversible magazine releases, night sight capabilities, suppressor options, lightweight and durable frames, threaded barrels, and backstraps. You want a pistol that works with you and for you, and certain features offered by some manufacturers can make all the difference in accuracy, performance, and personal enjoyment.


Value
Value
Some .45 models have sticker prices that can give any potential buyer sticker shock. Ultimately, the value of the gun comes down to the customer. Is a base model enough for your needs at this time? How important are the gun's looks, grips, and accuracy to you? Some gun owners decide to buy budget if the gun provides strong basic components like appropriate safety systems and the option to add upgrades in the future. Other individuals might want to spend more for comfortability, magazine capacity, or suppressor and night sight capabilities. The value of the gun depends entirely on what you want to get out of it. Determine what you would like out of a pistol, try one out at your local firing range, and then shop around for the best price possible.
Expert Interviews & Opinions
Most Important Criteria
(According to our experts opinion)
Experts Opinion
Editors Opinion
Users Opinion
By Default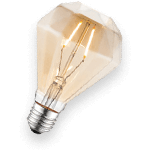 Improve Your Handgun Accuracy
Accuracy is key when it comes to firing a pistol, but it can also be one of the most challenging aspects of gun ownership and operation. Generally, the force needed to break the trigger finger force is more than the gun weighs. Unless you hold your gun completely still while squeezing the trigger, the gun will move, and your shot will not go where you had aimed. You can fix this issue with dry fire practice. You learn how to press the trigger without letting the gun waver. Dry fire practice allows you to practice pulling the trigger without the distracting noise, flash, and inevitable flinch reaction; you can train your eyes, body, and trigger finger to work together smoothly without moving your sights off the target.
Know Your Basic Gun Safety Rules
Before you operate your gun, make sure to adhere to these specific, critical safety rules. Always treat your gun as if it is loaded and ready to fire. Only point your gun at something you are willing to lose to damage or destruction. Do not place your finger on the trigger until you are ready to operate the weapon; that goes for inside the trigger guard as well. You are responsible for your firearm, so be sure it is safe, secure, and locked away from children or other people who should not have access to it. Severe legal punishments may occur if you are careless with a gun; injury or death may occur as well.
Try Before You Buy
We think there are some clear winners on our top ten list, especially in regards to effectiveness, performance, and value. That said, there is still something to be said for trying out a gun before you purchase it to her the touch and feel for it. This option is essential for anyone considering a .45 pistol, as the grip in your hand can vary from one pistol to another. Check out local gun stores or shooting ranges in your area as some allow people to rent guns. This approach may be a good idea before spending a significant amount of money on your own gun.
Other Factors to Consider


Comfort
Comfort
One significant factor in purchasing a .45 pistol is comfortability. For home or personal defense, you want a pistol that you feel confident holding and using. People who enjoy going to the gun range wish to experience the power and accuracy in these pistols, not have their hands bruised, reddened, or cut up by poor craftsmanship. The gun grips are a critical component, and we examined the design and texture of each .45 on our list. Having comfortable grips means you have more control over your gun, and better control means better accuracy every time.


Protection
Protection
Safety is the name of the game when firing a gun. That's why our researchers examined the safety systems that accompany each .45 system on our list. Most contemporary pistols have a safety mechanism of some sort, usually a drop safety; some guns have more than one for extra protection. Other guns, such as Glocks, have fully automated safety systems or trigger safety systems. These systems work with the drop safety and the firing pin block to prevent accidental discharge and injury. Security is of utmost importance especially when you are handling a gun, so we included safety components in our evaluation of these top .45 pistols.
Frequently Asked Questions
q:
What is the life expectancy of my .45 pistol?
a:
With regular cleaning, proper maintenance, and careful use, your firearm should work trouble-free for years.
q:
Is the gun that I am interested in purchasing available in my state?
a:
As state laws are susceptible to change regularly and swiftly, we advise that you contact a local firearms dealer for more information on your state's regulations.
q:
What is a firing pin block?
a:
A firing pin block is used in semi-automatic pistols. In this type of gun, the firing pin hits the primer, not the hammer, while the hammer then strikes the firing pin. The firing pin block's job is to stop the firing pin from hitting the primer of a round unless the trigger is pulled. Therefore, if you accidentally drop the weapon or drop the hammer on a live round, the pistol will not fire.
q:
Should I lubricate my pistol?
a:
Yes, absolutely. All firearms require lubrication. We recommend that you use lubricants that are designed for firearms applications and follow your owner's manual for instructions on how to properly lubricate your pistol.
q:
Should I be concerned about the wear showing on the slide rails on my frame and the outside of my barrel?
a:
Not at all. Finish wear is completely normal and expected with regular use on frame rails, the barrel, or anywhere else where metal contacts metal. You can slow the wear down regularly cleaning and lubricating your pistol.
q:
What type of ammunition do you recommend for handguns?
a:
We advise that you use quality American-made ammunition from companies such as Winchester or Remington. American-made ammunition has proven to be of consistently high quality. Avoid using reloaded or remanufactured ammunition at all costs as it may be dangerous and void your warranty.