Best Hunting Rifles Reviewed and Rated
last updated
May 09, 2019
The hunting rifle is, of course, the pinnacle of hunting gear and depending on what you are after there a ton of options out there. What do you hunt, how do you hunt and what are you looking to achieve in totality with that rifle. There are hunters out there who have different rifles for every hunt. I often wonder if they go as far as a different rifle depending on the day of the week! Budget is a real thing that most hunters have to contend with. That said you will also find hunters that two or even one hunting rifle for several species.
13
Researched Sources
15k
Reviews Considered
12
Hours Researching
10
Products Evaluated
Use
Value
Durability
Accessories
Features
By Default
In Depth Review Top 10
Tikka T3 Superlite
Savage Arms 11/111 Trophy Hunter
Remington Model 783 scope combo
Winchester Model 70 Featherweight
Ruger American Rifle Predator
Sako A7 Big Game
Kimber Mountain Ascent
Browning X-Bolt Hells Canyon
Winchester Model 70 Extreme Weather
Savage Arms AXIS
Table of contents
Criteria Used for Evaluation
Other Factors to Consider
Frequently Asked Questions
Sources
10 Best Hunting Rifles
Beautiful design and realistic camo finish
Made for the hunt. Lightweight all-weather design.
Cabelas exclusive
Rave reviews
Not as Superlite as advertised.
This rifle is a beauty. It's so much more than the beautiful camo that features crisp fall leaves, saplings, and small branches. The look of the rifle itself is so sleek and dynamic. The synthetic camo stock holds a fluted stainless steel barrel and they fit so well together. The rifle, which is a Cabela's exclusive, comes highly recommended from those who already own the weapon. Perhaps the best evidence for the quality of a rifle lies not in the hands of someone who has shot it in the past but someone who has invested their hard earned cash into.
Read more
All-Weather
Given the name you would not be surprised for find out that this rifle is an all-weather lightweight hunting rifle perfect for braving the elements. This weapon is ready to do battle alongside you. Tikka has even gone as far as to guarantee this gun will shoot 1 inch groups at 100 yards.
Stainless Steel Barrel
The fluted barrel is stainless stell which keeps the barrel strong and rust free over time.
Cost and Value
Priced the way a great rifle should be priced I don't think buyers would balk especially with the quality they'd be taking home. Some other great features are the adjustable trigger from 2 – 4lbs of pressure, weatherproof stock and the three stage safety.
2

. Savage Arms 11/111 Trophy Hunter
Great value
Quality feature
Bonus Nikon Scope
Beyond finding yourself in possession of an impressive hunting rifle the 11/111 Trophy Hunter also comes with a bonus. This weapon has a mounted Nikon 3-9×40 scope with BDC reticle. This is a great scope that will allow you to enhance the rifles range as well as your ability to be successful on your next hunt.
Read more
Accuracy Enhancing Trigger
The weapon we are talking about here is another example of Savage Arms' dedication to providing rifles at a reasonable rate for those interested in getting hands on a quality bolt action rifle. The 11/111 Trophy Hunter is a bolt action rifle. It comes with an accuracy enhancing trigger system call the AccuTrigger. It is available in .22 caliber up through .308 and would make a doozy of a hunting rifle for someone on a budget.
Accu Trigger
This gun comes with an accuracy enhancing AccuTrigger that helps shooters get a clean pull and won't accidentally fire if dropped.
Cost and Value
Savage Arms offer up some of the best quality rifles for the price on the market. It is not rare that come holiday time that you run into a great deal with rebates that keeps the cost of a solid rifle like this under $400.
3

. Remington Model 783 scope combo
Tight groupings consistently
Great value for the brand
Factory model scope included
The scope is a cool addition but not a great option long term.
There are certain brands that simply demand respect and Remington is one of them. This 783 scope combo has a pretty standard yet powerful look about it. In its matte black finish, the stock is on the larger size and to be honest with you I kind of like that on this gun. Being a Remington there is a serious expectation that this rifle will perform and the fact is it does. Over the many reviews on this weapon, there is one constant and that is that everyone knew they were getting a good rifle and were surprised to find out just how right they were.
Read more
Steel Box Magazine
The rifle features an adjustable trigger system, a steel box magazine which is detachable, and a great recoil pad. As I mentioned this rifle also comes with a factory scope that is not one of the better models available.
Custom Accuracy
This gun comes with an adjustable CrossFire Trigger System and a unique bolt action design that guarantees tight groups.
Cost and Value
The rifle touts tight groupings at a great price and to be honest with you it may be the best price out there for a Remington quality rifle and scope. Overall the rifle is of very high quality and comes with a great set of owner reviews to back it up.
4

. Winchester Model 70 Featherweight
Lightweight design
Top level brand and quality
Three position safety
It's a Winchester. You will fall in love both with the quality of this rifle and what it is capable of achieving in the field as well as the nostalgia of owning a high-quality rifle from one of America's oldest brands. I am impressed that the rifle industry has recognized that these tools are more than just weapons for launching projectiles. A hunting rifle like the Winchester Model 70 Featherweight is not just a rifle for shooting but it takes into consideration the motivations and the struggles of the hunter who will be using it.
Read more
Three Position Safety
This model comes with several features including the Pachmayr Decelerator recoil pad to keep those high calibers from wearing down your shoulders. Another powerful safety feature included on this rifle is the three position safety. This allows you to work the bolt and check the chamber with the safety in position.
Lightweight Design
This special design keeps the gun lightweight and allows you to spend more hours in the field without being weighed down.
Cost and Value
This is a higher priced rifle from one of the great rifle makers in America today. Enjoying a weapon like this is something a seasoned hunter will appreciate. The precision that this rifle provides is impressive to all who have reviewed it and is yet another reason to make the purchase on a higher end priced rifle.
5

. Ruger American Rifle Predator
Slick Olive finish
Floating barrel
This rifle is from the well-respected firearms manufacturers that brought me my first firearm. It's a slick rifle with a great olive green finish on it. Not sure I would even add a camo touch with a finish like this. The overall look of the rifle is very impressive in its simplicity.
Read more
Marksman Adjustable Trigger
The Predator comes with a tremendous amount of features. One of the best is the Marksman Adjustable trigger which customizes pull from 3-5 lbs. This allows customization with the weapon and I always prefer a weapon that can adapt to my needs rather than having to deal with the opposite situation.
Free-Floating Barrel
The hammer forged free floating barrel is another feature mentioned in this rifle though based on several reviews of the gun it's clear that you may need to run a file over the stock a few times to achieve the actual free floating barrel. Not a deal breaker for the price but more of an important observation.
Cost and Value
The rifle has some flaws but it is priced very competitively. For the price I wouldn't expect something perfect but there are some reviews on this rifle that make you twinge a bit. There are concerns about accuracy and even durability of the rifle by a few reviewers. This is not a profile of the weapon just a warning to do your homework on the weapon first.
Best in accuracy out of the box
Durability
Stopping power
Standard black matte finish
When it comes to appearance the Sako A7 does very much look like one of the fellows. There is not much that blows me away in terms of the overall look of the rifle. Of course, this means very little once you have to drag it through the mud on your way after a giant, grass-eating game animal. The finish is black and very similar to comparable finishes. By all accounts the accuracy out of the box is outstanding. Owners of this rifle have marveled at just how little tweaking this rifle needs to be accurate. It's an incredible benefit to have a powerhouse rifle like the Big Game be such an accurate and exacting weapon as well.
Read more
Aluminum Bedded Composite
The Roughtech stock lays claim to being able to "dropping those bruisers" which is something that gives you a good feeling about the stopping power of the rifle. With its stainless steel fluted barrel and the extra protection from recoil, it's hard to argue about the claim above. This weapon is also made of an aluminum bedded composite which allows it to take punishment and keep on going.
Adjustable Trigger Pull
It has a 2 to 4-pound adjustable trigger pull.
Cost and Value
This rifle is priced in the mid to high range for hunting rifles in general but I do think its performance and the accolades of others make this rifle something you would want to add to your collection
7

. Kimber Mountain Ascent
Reputable manufacturers
Lightweight and manageable
Designed to carry on a long hunt
This weapon is a well put together specimen with an interesting camo pattern they call OptiFade Concealment Open Country. It's more of a block type of camo that looks great on the stock. The barrel terminates in a muzzle brake to reduce recoil. Visually this rifle plays the part well and comes from a manufacturer that had built its reputation the 1911 pistol. Owners of the Kimber have given it great reviews and mentioned their surprise in just how light the weapon was. There were very few complaints about the cost or the accuracy of the weapon. All in all, it's a powerful weapon that comes at a relatively good price.
Read more
Lightweight
Made for its namesake Ascent this rifle is made lightweight and manageable with the help of pillar and glass bedding as well as a shortened bolt. Much of these weapons make is to accommodate the hunter. I feel like some rifles are great for shooting and others are great for travel and durability. When I look over the Kimber Mountain Ascent I see a rifle that has gotten its talons into both needs that are derived from a rifle.
Great Accuracy Standard
This gun is specifically designed to be accurate and give the shooter a sub-MOA amount of accuracy and it just doesn't get much better than that.
Cost and Value
The price point on this rifle is up there and there are some reasons why. What I have come to appreciate about a gun like this at this price point is that it is more than just a rifle. What the Kimber Mountain Ascent represents is a refinement in its purpose. Any gun with a high enough caliber can stop an animal. This weapon takes into account the comfort and preference for the person handling it.
8

. Browning X-Bolt Hells Canyon
Unique design
Muzzle break
Great set of standard features
Though some would argue this is an expensive gun
The Hells Canyon by Browning is a lesson in bolt action rifle beauty. This rifle is much a piece of artwork as it is a firearm. There is no getting around that. The stock is a desert highland camo that is just brilliant in its appearance on the weapon. The bronze barrel and receiver give this gun a look that deserves every bit of its steep price tag. The rifle also features a trigger that adjusts 3 to 5 lbs, a short-throw 60° bolt for quick cycling and a conveniently detachable magazine. All of these features come along with this rifle standard. That said based on the price of this rifle I expect that those purchasing this thing would expect nothing less.
Read more
Muzzle Brakes
Performance, of course, comes into question when we are talking about a rifle of this quality and price. This is not a cheap weapon and must be something that you enjoy. With its 26″ barrel with a muzzle brake that tames the recoil this weapon is ready for war and looks great doin' it.
Light and Maneuverable
This gun is meant to be hauled all over tarnation, it's designed to be light and to be easily and quietly moved.
Cost and Value
Though you may think of the Browning X-Bolt Hells Canyon as a big costly rifle, which of course it is, it also is a very effective weapon. I have not seen much by way of customer reviews but I have very little doubts that this gun from a reputable dealer will hold true to its name and its lucky owner.
9

. Winchester Model 70 Extreme Weather
Extreme environmental durability
Free floating stainless steel barrel
Recoil protection
This rifle offers a unique selling point in that its purpose and claim is to battle harsh conditions. In fact the range of temperature for reliability spans from -50 degrees fahrenheit to as warm as 140 degrees. To me this makes this gun an appealing option for those who are into expansive adventure hunting. Hunting that may put you in Alaska for three cold days where you might have a chance at flirting with -50 degrees. Unfortunately the gun would be more reliable than the human body at those temperatures
Read more
Decelerator Pad
This model comes standard with a Pachmayr decelerator pad and three position safety. It also features a Pre'-64-type claw extractor that removes cartridges quickly and easily when that second shot counts the most. This Winchester is built with a free floating, fluted stainless steel barrel that shoots with 1-MOA accuracy. In a game where accuracy is everything this is a feature that I will not take lightly.
Free Floating Barrel
The free floating battery ensures pin point accuracy and it's stainless steel construction keeps it safely rust free.
Cost and Value
Funny enough the first review I read on this firearm came from Alaska. The rifle is consistently praised for its lightweight design and reliability. It seems as though Winchester set out to create a rifle that could take a beating in the harshest conditions. I think they have done just that with this rifle and receive consistent compliments on the Bell and Carlson stock. One buyer was on the fence between two but said this rifle literally "felt better."
Cheap!
Durable beginners weapon
This is a gun made to price low and the quality shows
Personally, the Savage Arms AXIS is a weapon that I am partial to as I own one and have shot it myself. It was the first hunting rifle I ever shot, to be honest. Like most Savage Arms the serious stock design and exterior beauty will be left out in return for the money you will save in the price of one of these affordable guns, particularly in the holiday season. You will love this rifle as a first. I have fumbled with the clip during reload a bit but that could have been just as much my fault as a new user. Not a deal breaker but something to consider if you are looking to spend a little more not to deal with that.
Read more
Affordable
When you talk about rifles there is nothing more affordable than this model. However, this also dictates the quality ceiling that exists on a product like this. Now that doesn't mean that this gun isn't fully capable of bringing down extensive big game it's just not a Remington. Having shot this rifle myself many times I will tell you it is more than capable of getting the job done. I have shot the 30-06 and at 100 yards it's a powerhouse as well as being very accurate behind a factory installed scope.
Synthetic Stock
The durable stock ensures that this gun will stay strong over time and it's also in a cool black matte finish that makes this gun stylish as well as lightweight and accurate.
Cost and Value
This rifle is basic. There is no getting around it. That said it could be the perfect companion to someone out there. Utilizing this weapon early on in your hunting career will allow you the extra money to buy things that might further enhance your hunting experience. The AXIS is not a rifle that will be on your list of guns to buy "one fine day" but it may be the rifle that gives you the passion to write that list.
Criteria Used for Evaluation


Use
Naturally, when it comes to best-hunting rifles and functionality most users are looking for a handful of things. The first of those being accuracy. Though this is something that also requires the skill of the user there are functions built into the rifle to allow for better accuracy. As you will find there are rifles that are naturally more accurate than others based on certain design elements and quality. At the top of the list in functionality, I think it would be hard to argue with accuracy.
Durability is a close second in the conversation of the functionality of a hunting rifle. The difference between your hunting rifle and another firearm is that it will be braving the elements with you. Many firearms manufacturers are recognizing that and including upgrades in design and even marketing the rifles on these same specifications.
Of course, the overall look and feel of a rifle are very important as well. In our list today we will discuss some high performing rifles that are decorated with various types of camo and finish that just knock the socks off the buyer and really almost become a borderline showpiece. The Kimber Mountain Ascent we reviewed comes to mind. Then, of course, there are those rifles that come in that black matte finish and have deadly accuracy and carry people through a career of great hunts.


Value
You can only know the value of something once you have an idea of what it costs. When we look at the price, we always like to group rifles into their classes. We constantly try to separate the cheap from the affordable because we think there is a huge difference between these two terms. To see how good a rifle is, we look at the materials from which the stock and barrel are made.
The main materials used in the manufacture of rifles is mostly carbon steel or stainless steel. When we see the stock of a rifle made from fiberglass or wood, we know it is a good firearm. These are the materials from which your more affordable firearms are made. The more durable ones are usually made from such materials like walnut. However, these ones also come more expensive.
If we look at a product and start thinking that it's more expensive than the others in its class, it usually drops a few points on our list. The reason is simple: if two products will give us a similar service, and one costs more than the other, we will certainly go with the one that is cheaper. Very few of us go around carrying a bag of money that we do not know what to do with.


Durability
Someone once said a firearm is designed to outlive you. It's not one of those products that you buy every day, unless of course if you are an enthusiast who wants to try every new one in the market. It's not possible for us to try every rifle in the market to see how durable it is. So, we turn to the internet again. There are thousands of videos showing different types of rifles being torture tested. While your gun will not undergo that type of abuse, you will know which ones are stronger than others from watching these videos. Related to the concept of durability, we love those rifles that are low maintenance. It's not always possible to clean a gun after every use. For this reason, a firearm that is durable and requires less maintenance goes up a few notches on our list. We will also look at how easy it is to strip the rifle when we want to maintain it.
We avoid those rifles that are unreliable. You know what we are going on about if you have ever owned a rifle that just doesn't respond sometimes when you pull the trigger. If you are in a dangerous situation, this could be the end of you. If a rifle has a short-stroke gas piston, it will find itself higher on our list of the top ten.


Accessories
We all love a bonus, or at least everyone we know does. When we want to buy a rifle, we look at the extras that are offered with the firearm. We are thinking here about simple things like great customer care after buying your rifle and the warranties that come with the purchase. With every rifle we have featured above, we looked at the owner's manual that comes with each and the online resources available to help you make the best of your gun. If we discovered that a particular maker is going out of its way to ensure that there are quality videos online to help buyers, their firearm certainly went up the list.


Features
The features on your gun have a bearing on how comfortable it is to use your firearm. For instance, we always look at whether a rifle has a two-stage or single trigger. We also check out issues such as the recoil. If you have ever come back from a hunting trip with a sore shoulder because of recoil, you know what we are talking about.
Another feature that we look at when evaluating rifles is how ambidextrous it is. Here, we are looking at issues such as the ejection port, charging handle, safety, and bolt release. We believe that a rifle should allow the user to use whichever hand they choose to operate it.
We always look at the balance between being compact and having a barrel that is long enough for the bullet to gather velocity before it exits the barrel. Even though we prefer the rifle to be lightweight, we think it should still be sturdy.
Expert Interviews & Opinions
Most Important Criteria
(According to our experts opinion)
Experts Opinion
Editors Opinion
Users Opinion
By Default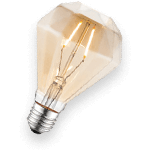 The Hunting Rifle Challenge
If you're new to the hunting game what is the one thing that you really need to get started? We would say (at the risk of sending you somewhere else) that the one thing you really need if you are going to start rifle hunting is a friend or a group of friends who've been doing it for a long time. Maybe it's an old buddy, maybe it's a local gun club and then we like to think we can play a role as well once you've decided on the kind of shooting you want to do . The point is the world of hunting while seemingly a singular hobby is made better, and safer and less expensive if you do it with friends, and experts and Gear Hunt. So while the information we're provide you in here is powerful stuff, there's more to learn than what we can tell you.
Other Factors to Consider


Bottom Line
Is it possible to better your hunting simply by cleaning your rifle properly? Absolutely. A well-oiled machine runs best, so why wouldn't the same logic apply to your hunting tools? Maintaining and properly cleaning your hunting rifle is beyond an obvious step as a hunter, it is necessary! Here are 10 steps in cleaning your rifle for a better hunting experience and success:
Scrub the barrel of your rifle. This step is not merely giving it a wipe down. You should scrub the barrel of your gun until it is so clean that all you see is the bright and shiny steel. One way that you can do this by using a powder solvent, patches, and a phosphor-bronze brush. Use all of these tools to polish everything including the little grooves.
Buff out the dings. Actually, you don't even need to buff them out, but fixing the dings in a wood-stock rifle isn't so difficult. One way to do this is by laying a damp cloth over the dent and heating the cloth with the tip of a hot iron or something like it. The heat and steam work its way into the wood fibers and causes them to swell. The swelling will make the dent diminish if not vanish completely.
Hose the action. After you clean the barrel you need to hose down the action, too. First, remove the scope. Then take the action outside to hose it down. You may even need to get the trigger if you have a bolt gun. The most important part to note in this step is to not re-oil.
Remove goo and grime. While you still have the action out of the stock, wipe off any excess goo or grime that accumulates on the underside of the barrel and receiver. You should do this to the corresponding surfaces in the stock, too. Lightly re-oil the metal surfaces that you just cleaned.
Check out the base. With the scope out of the rifle, you should be able to get a good look at the base. Make sure everything looks secure with all of the screws tight and in place. You can even look to see if any oil leaked underneath and wipe that away. Degrease all base surfaces, including screws and screw holes. Replace the base once you are complete with this step.
Clean the scope lens. This step is super simple, but important nonetheless. To clean the scope lens you can use a camera-lens cleaner and lens cloth. Spritz and gently wipe.
Rid of rust.There's a chance that your rifle might accumulate light rust. A light scrubbing can often solve this issue. Using a 0000 steel wool and a little bit of oil will take rust right off. If it is the trigger that is rusted, that's a more serious deal and you should look into taking it to a gunsmith if you are not a professional yourself.
Reblue. You can reblue worn areas with reblue solvent. Some shooters consider bright spots to be equal to campaign ribbons which are more likely to rust than blued surfaces.
Replace burred screws. These include not only the ring and base screws but the bedding screws, too.
Upgrade your screws. This is not necessary, but better screws are out there so why not use them? You want to make sure that your base screws are as tight as you can possibly make them. Torx screws can really drive deep and they stay very tight. Ring screws should be tightened but not so obsessively and not as tight as you can muster. This is because you will have to be able to remove your scope when in the field.
Frequently Asked Questions
q:

Which hunting rifle should I buy?

a:

Rifles come in different forms, shapes, materials, sizes, and prices. This is also the case with users, they come in different forms and they have differing requirements. Our best advice is that you will need to start by deciding what your aim is. In this case, the question relates to the type of game you want to hunt.

When you answer the question relating to the kind of game you want to hunt, you will have narrowed down your choices. When you have fewer choices, it is easy to select a firearm that will meet your preferences. Once you are ready to buy, decide on the price you want to pay and how comfortable the weight of the rifle is for you.
q:

What is the best hunting rifle?

a:

According to us, at the moment, the best rifle is the number one in this review: the Savage Arms 11/111 Trophy Hunter. As per our review above, we believe that the weapon has all the great features a hunter needs such as a good price, an accuracy enhancing trigger, and a mounted Nikon 3-9X40 scope.
q:

How difficult is it to get a hunting rifle in the United States?

a:

If there are no convictions in your name related to domestic violence, and felonies, it is fairly easy. It becomes difficult if you have had issues with mental illness in the past. It also becomes difficult to be granted permission to own a firearm if you have never been convicted by a court of law for a period of imprisonment exceeding a year. In the United States, if you want to buy a gun, you will be required to fill out an ATF Form 4473. This information will be verified against the National Criminal Background Check System. If you have nothing to hide and the system does not flag you, the gun shop will be given permission to sell the firearm to you.
q:

I am buying my first rifle, what features should I look for?

a:

We think that the most important features anyone buying a new rifle should consider are how easy the firearm is to operate and how tolerable its recoil is. By easy to operate, we are including issues such as how easy the gun is to clean, load and unload. Again, it's important that you have an idea of the type of game you will be hunting. This will help you to narrow down your choice when you make the purchase.
q:

As a rifle owner what are my responsibilities?

a:

In the United States, owning a gun is a right protected by the constitution. As we all know, rights come with responsibilities. As an individual, your first responsibility is to ensure that you are not, for any reason, prohibited by law from owning a firearm. If you do have the right to own one, it is your responsibility to ensure that the gun is stored in such a way that those who are not authorized end up accessing the firearm. It is also your responsibility to ensure that the gun is not used, either by yourself or anyone else, for purposes for which it is not intended.
q:

How should my rifle be stored?

a:

The way you store your firearms depends on a number of factors such as the number of guns you own, your living arrangements, the laws regulating storage in the territory where you live. If you store the firearm where it can be accessed by people who may not have the capacity to understand how dangerous it is, then you may need to buy a trigger lock. Most gun sellers are now selling the firearms equipped with these locks. So, you may want to consider this on the day you but your hunting rifle.
If you go to any sporting goods store, you can get gun cases of different types. These cases are made from different materials which have an impact on how useful they are. The main disadvantage with a case of this nature is that it can be carried away and opened elsewhere by someone who does not have the authority to.

There are other more secure methods such as security cases and strong boxes, gun safes and steel cabinets you can lock. The storage you select will certainly depend on how much you can afford but the more expensive a solution is, the more secure it is likely to be.
q:

Can I travel abroad with my hunting rifle?

a:

The fact of the matter is that laws differ in different countries. Once you have decided which country you will be traveling to, it could be a good idea to contact that country's embassy nearest to you and inquire about the conditions you will have to meet in order to enter the country with a firearm.

The same should also apply to anyone who wants to fly whether internationally or locally with a firearm. It would be best to talk to the airline and ask what you should do if you want to check in a firearm. Remember that firearms should also be declared to any security checkpoints even before you get to the airline check-in desk.
q:

What do I do to dispose of an old rifle?

a:

Whatever you do with your unwanted firearm, ensure that you dispose of it in a legal manner, for you do not want it to end up in the wrong hands and you end up being criminally liable. You can turn it into the police amnesty programs. Another way is to donate it to places that use them for training. If you want to be totally sure that it is disposed of, take it to a local foundry and watch it melt.

Selling the firearm back to the gunsmith is another good idea. You may want to keep it as a collectible. In this case, take it to a gunsmith, they can modify it so that it does not have the capacity anymore to shoot. You could also donate it to a museum.