Best BCAA Supplements Reviewed & Rated for Quality
last updated:
Feb 22, 2019
Branched-chain amino acids (BCAAs) have became a popular supplement in the fitness industry today. The name comes from the fact that the amino acid is structurally branched or forked. BCAAs comes in ingredient form in supplements, recovery drinks, or as a standalone product which are seen in stores virtually everywhere.
There are exactly 20 amino acids that make up muscle tissue. There are 11 non-essential amino acids. The other 9 are essential acids that the body cannot produce on its own. They need to either come from diet or supplementation. Three comprise the BCAAs: leucine, isoleucine, and valine.
It can be a tough decision as a consumer on which BCAAs to take for top performance. For this reason, we did the work for you. We've gathered a list of our top 10 recommended BCAA supplements. Each one has a detailed breakdown; highlighting its primary ingredients and their usages.
In a Hurry? The test winner after 8 hrs of research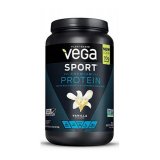 Vega Sport
Why is it better?
Not chalky and blends well
Formulated by a professional athlete
No added sugars
Contains protein sources, including pumpkin seeds
The vanilla flavor taste great and not artificial
In a
Hurry? Editors choice: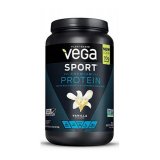 Test Winner: Vega Sport

30
Researched Sources
1600
Reviews Considered
8
Hours Researching
10
Products Evaluated
Brand
Potency
Use
Responsiveness
Effectiveness
By Default
Criteria Used for Evaluation

Brand
Product brand is an important factor when looking for a BCAA supplement. When considering what brand to look for, think about what you want out of the product. Are you interested in choosing a reputable brand that is affordable? Are you looking for a formula that comes in a good flavor? Or perhaps you are on a restrictive diet and you need a brand that supports that. You will want to choose a high-quality brand that will offer value. Stay away from BCAAs that has less unnecessary ingredients with no nutritional gain. Once you have these answers, then you look for a supplement that has the 3 essential amino acids ( leucine, valine, and isoleucine) for the best results.

Potency
The most important times to take BCAA's are before, during, and after training. When looking at the ingredients, it is best to opt for supplements with a 2:1:1 ratio of leucine to isoleucine, and valine. There are brands that will increase the ratio to favor one essential acid over the other. However, the 2:1:1 ratio is effective to increase the energy needed for performance and decrease the amount of fatigue during and after intense workouts.

Ease of Use
Having options in BCAAs choices can have a benefit. There was a time that trainers consumed BCAAs only by taking capsules during and after training. And some still do. You were able to take them on the go. Having the option to now choose BCAAs in powdered form allow easier digestion. BCAAs powders are faster absorbed into the bloodstream. Having both options give people a choice of preferring one over the other in terms of ease of use, taste, and convenience.
Effectiveness
Reaching peak performance during a workout is of utmost importance regardless of what your fitness goals are. If you are a trainer or an athlete, BCAAs will help you during a workout or competition. They have been proven to be a performance enhancer and are a great energy source for working muscles. Not only do they help with the body's energy, they enhances fat oxidation. This allows people to train harder for longer periods without getting fatigued.

Responsiveness
The responsiveness of BCAA supplementation predicates on a few factors. If you consume lots of protein, results may be limited. If you are obese or thin, follow more of a dialed in re-comping approach by dropping small amounts of fat and adding small amounts of muscle at the same time. The response time is almost immediate when taking BCAA supplements; so taking them just before a workout is recommended. With most BCAAs, the effects are usually felt in 30 minutes when the amino acids hit the bloodstream.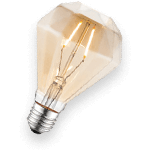 BCAAs Effects On Hormones
Consuming BCAAs has a positive impact on testosterone. It builds muscle by raising the body's testosterone to cortisol radio. While testosterone is well known for encouraging muscle growth, cortisol breaks down muscle tissue. When looking to build muscle, testosterone levels must remain high and cortisol levels should be restrained. BCAAs control these levels, resulting in more muscle mass and less muscle tissue being broken down.
Why take BCAA if Whey Protein has BCAA in it?
The BCAA contained in whey protein takes longer to be separated and broken down in the body. After workouts, the muscles need an immediate source of protein for preventing too much muscle breakdown. They also contain less fat and carbs, meaning less calories in comparison to whey protein. This is a benefit for someone who may be cutting.
Other BCAA Uses
A recent report shows that BCAAs can boost the immune system, and possibly have an impact on digestive health. This can be useful for non-athletes and athletes alike. Everyday people have use BCAAs as a supplement for enhancing concentration and preventing fatigue.
BCAAs are Perfect for Vegans
It is a myth that vegans cannot build lean muscle mass. It is also not true that animals are the only source of protein needed for building muscle. Amino acids found in animal protein are also found in plant sources. The differences is in their concentration. Vegans can make up for this in either foods rich in BCAAs or in BCAA supplements.
Other Factors to Consider

Product Purity
Not all BCAAs are created equally. Performance-based BCAAs should be safe, effective, all-natural, and manufactured to give you the boost you need. A quality BCAA supplement should stand heads and shoulders above the rest. It should be developed according to quality standards, using natural ingredients. We believe that your body should be treated like a tuned machine. This means that a supplement should not contain artificial colors, sweeteners, or additives - only natural ingredients. By keeping it clean, you will see a difference in your results and performance.

Bottom Line
Whether your goal is weight loss or building lean muscle mass, supplementing with BCAAs (leucine, isoleucine and valine) can help to support the metabolic processes that makes it happen. They can make athletic or gym performances more effective. Sure, you can get these amino acids from foods, however dietary BCAAs will not hit the bloodstream as fast as BCAA supplements. Supplements there for a reason. Athletes and fitness-minded people require higher nutritional needs. That means whole foods are unlikely to be their only source for BCAAs. BCAAs had earned a valued reputation in people who want to support maximum protein synthesis; especially during intermittent fasting, cutting phases, cardio or dieting.

Value
BCAA's are cheaper by the gram, however, the quantity and frequency in which they are consumed can cause the cost to add up. It is more feasible to purchase as large a quantity since they are usually cheaper per gram. If you do not have hundreds of dollars to spend to buy that much product, find others who are willing to go dutch on the purchase. It's a win-win solution for everyone.
Frequently Asked Questions
q:

Should I take BCAAs on days when I am not training?

a:

It is recommend that you take BCAAs throughout the day on non-training days, plus in between meals. If you are performing cardio on non-training days, take the BCAA formula before and after your cardio session. This reduces the risk of losing any muscle mass, especially if you are doing fasted cardio.
q:

What's the difference between amino acids, protein, and BCAAs?

a:

Protein is a macronutrient the body uses to build muscle mass. Amino acids are the organic compounds that make up these proteins. Branched-chain amino acids are an essential class of amino acids.
q:

Are there side effects of BCAAs?

a:

Side effects are possible with any supplement. Even though they are not common, some people may experience headaches or nausea when they take BCAAs. As with any supplement, consult a physician before you add it to your diet, especially if you're pregnant or breastfeeding.
q:

Does this contain steroids at all?

a:

No, contrary to popular belief, amino acids does not increase muscle size. Exercise with heavier weights increases muscle size.
q:

How are BCAAs different from whey protein?

a:

Most BCAA end up in muscle tissue. The difference is that whey contains ALL the amino acids that our muscles and body use. BCAAs are only a small group of the specific amino acids that aids with muscle growth.
q:

BCAA powder vs capsules: Which is better?

a:

Most people prefer the powdered form. The reason is that in order to get the required dose, a person has to consume anywhere between 5 and 20 grams of BCAA daily. Not too many people have the patience to swallow 5 to 20 capsules in a day. In addition, BCAA powder is more potent and provides a faster outcome. When taking a capsule, the outer covering must be digested first, whereas the powder that is dissolved in a liquid goes straight to the bloodstream.
Subscribe to our Newsletter