Best Fat Burners Reviewed & Rated for Efficacy
In a Hurry? Editors choice: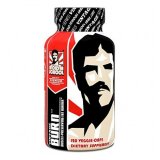 Test Winner: Vintage Burn

A fat burner is an umbrella term used to describe a type of nutrition supplement that claims to increase your body's fat metabolism and/or energy expenditure, along with a variety of other fat lessening effects that we'll get into later. How accurately it performs this task, well, depends on the brand you use. Luckily, if you need help with that, then you've come to the right place, as the following are the top 10 best and most effective fat burners on the market. So, get ready to watch those calories drop because we're counting down the:
Standout Picks
Criteria Used for Evaluation
Product Purity
Not having certain ingredients
The first step in determining what made a good fat burner supplement and what didn't was the existence, or in this case the lack thereof, of certain ingredients. Whether they're fillers, unnecessary additives, or just flat out unhealthy ingredients, there are just some things that are not put into a fat burner supplement if that supplement is anything of worth. These ingredients include Ephedra, 1,3 dimethylamylamine (DMAA), 2,4 – dinitrophenol (DNP), and Phentermine. These ingredients should be avoided in any fat burner supplement, and any supplement that has one or more of these should likewise be avoided. The side effects of consuming any portion of these substances in a supplement include anything from headaches, jitters, and even vastly increased heart rate.
Having Certain Ingredients
And now we come to the inverse of our first entry on this list, from what ingredients not to have, to those which you definitely need to have. Two extracts that definitely need to make it in some capacity are green tea and green coffee bean. Both of these naturally help absorb fat in the body and also imbue you with energy at the same time. Combined, these two extracts do two of the main things people buy these supplements for by themselves. And that isn't all, there are plenty of other ingredients that you should look out for like caffeine or cayenne pepper, both of which raise your metabolism. There are also dietary fibers like Glucomannan. These swell up once they reach the stomach, helping you feel fuller, thus suppressing your appetite. Speaking of which.
Effectiveness
Activation speed
Working is one thing, but how fast they start working is a whole other ball game. Indeed, you want your supplements to start working nice and fast, but this might not be a requirement. It's all right if the supplement takes a few minutes longer to really start working for you. However, the effects need to be more potent because of this, so that things even out. If the activation speed is fast, then you should probably take the pills right before you start working out or doing whatever it is you need the supplements for in the first place. However, if they're a bit slow acting, then you need to take them as soon as you get up in the morning so that you have plenty of time for the effects to warm up before you actually have to do anything.
Accessibility
One drawback in general with these supplements is that the best ones are actually pretty hard to get. Because you can make supplements without necessarily getting certification from any official agency, this gives supplement makers carte blanche to basically sell whatever they want and call it a supplement. Of course, big pharma gets the last laugh by making sure that no uncertified supplements get sold in pharmacies or drug stores. There are plenty of supplement makers that go that extra mile, but most don't, including a majority of the entries on this list. Incidentally, this is a big reason why supplements tend to cost so much.
So where can you most often get these supplements? Usually from strictly online retailers like Amazon, but there are also vitamin and supplement stores dotted around the country that sell these supplements. And this extra mile of accessibility is what helped to judge what got onto this list.
Appetite control
As we said previously, there is a mountain of difference between controlling and suppressing one's appetite. If the appetite is suppressed, then the dietary fibers have gone too far, and you don't eat, even when you definitely need to. Whereas controlling one's appetite makes your appetite less insatiable and less convincing, but still there when you actually do need to eat. Appetite control keeps you from eating more than necessary, which is what you definitely need from your fat burner; something that keeps you feeling full, so you don't go for any unneeded midnight snack runs.
Value
Price
Because of the fact that most fat burner supplements aren't officially certified by anyone, and thus not regularly sold in pharmacies, the prices tend to be particularly high for these supplements. Instead, you will most likely find these supplements online or sold in various supplement and vitamin stores scattered all over the country. Price typically doesn't have much of a bearing on the quality, with some exceptions, but instead, it's usually a signifier of how commonly available these products are. If the price online is kind of low, then it means that the product in question is readily available, with the opposite, of course, being true if it's only available online.
Top 10 Picks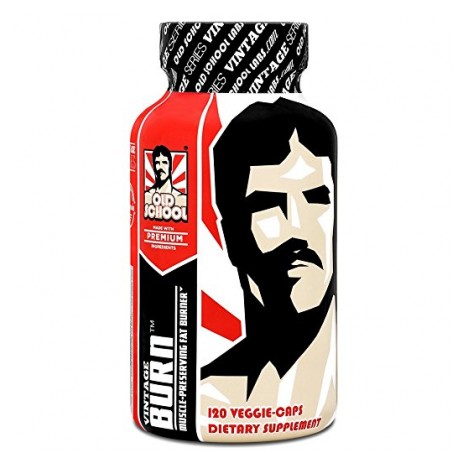 Kicking off our list with our #1 pick, we have Vintage Burn Fat Burner. Unlike other supplements of its type, this fat burner is specifically designed to be usable by both men and women. Making it highly sought after as a fat burning supplement. But is this the only reason that this supplement is at the top of the list? Not likely.
Burns fat into energy
It's one thing to burn your fat, but if there's nothing left behind, then what's the point? Luckily, this supplement agrees with you, which is why taking it not only burns away excess fat but also converts that fat into energy for the body.
Tested with premium ingredients
Two things that set this fat burner apart from its peers is the fact that it's been thoroughly tested, and that it's been made with premium ingredients. Those ingredients include garcinia cambogia, raspberry ketones, and green tea extract. Top all that with the best third-party testing money can buy, and you have a guaranteed safe fat burner.
Cost and Value
The price of this supplement is rather average for a fat burner, especially one that isn't regularly sold in stores. A bit high, but not too much, and generally very affordable, all things considered.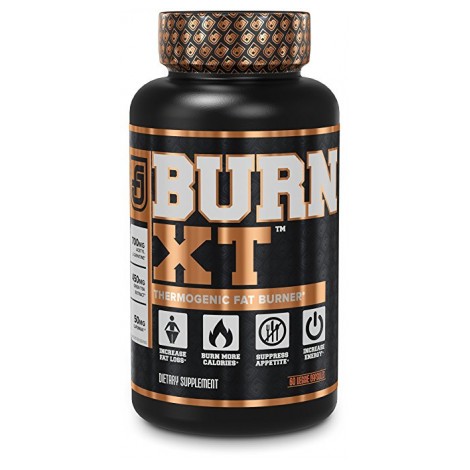 In our second-place spot, we have Burn-XT Thermographic Fat Burner. The previous entry isn't the only one that specially made and tested their product, as this fat burner was thoroughly tested before being sent out to market. What did those tests yield in terms of results? Well, for starters.
Appetite suppressant
One thing that gets in the way of losing weight? Your own appetite. Hard to keep those calories to a minimum, after all, when you get the munchies after getting so close to your target weight, and before you know it you're back to square one. Fortunate then, that this fat burner comes with an appetite suppressant that, as the name implies, keeps you from eating more than you need every day. Most of the time you aren't actually hungry, after all, you're just looking for something to break up a tedious task. Something an appetite suppressant will help with.
Attack fat from every angle
Using a wide array of ingredients, each specifically chosen for their differing effects on the fat of the human body, this fat burner burns fat from every angle imaginable. And the thorough testing that this fat burner has been put through ensures that only the best gets put into the formula.
Cost and Value
This fat burner is far more affordable than the previous entry, which is probably due to the fact that it's actually more widely available than the last entry. You'll find this fat burner both online and in vitamin and supplement stores all over the place.

3

. Nutratech Atrafen Elite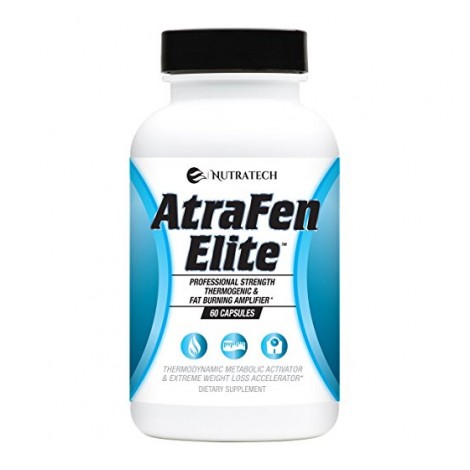 Finishing up our top 3 section, we have the Nutratech Atrafen Elite Fat Burner. Nutratech is no stranger to making fat burners, as they've made plenty in the past. However, our current topic, the Atrafen Elite, is easily their best product in that niche, standing as the best thermographic fat burning supplement in their entire lineup.
Enhanced focus
Having the energy to get more done is one thing, but it's meaningless if you don't have the ability to focus on doing that one thing now that you have so much energy. If you have conditions such as ADHD, then focusing is probably a major issue for you. In which case, we offer this fat burner as your best choice. Using special added ingredients, this fat burner not only gives you renewed energy but also helps you focus on a single task better than you would otherwise do.
Fast acting
One major problem with a lot of these supplements is that they can be a bit slow actually to start working. Not this supplement, though, as it takes very little time at all to get up and to run. Pop in a pill before your morning workout once you make it to the gym, and just watch that weight burn away.
Cost and Value
Once again, a rather average price, around the same ballfield generally as the #1 spot. But considering how useful it genuinely is, it's safe to say that it's worth the price.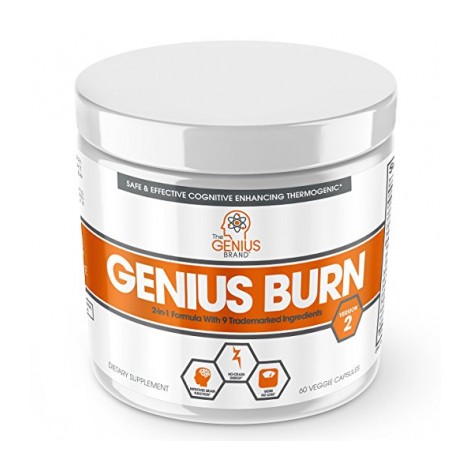 In our 4th place spot, we have the Genius Supplement. Sadly, no, taking these will not make you a genius, if that were true, everyone would be taking them. However, don't let that tiny bit of false advertising deter you from this product. As it really is a high-quality fat burning supplement.
Clinically backed ingredients
Let's start with what really sets this supplement apart: the formula. Rather than do what literally every other formula on the market right now is doing, Genius opts to instead include up to 9 clinically backed ingredients in its fat burner. These ingredients have all been shown to have weight loss and fat burning properties.
Cognitive enhancement
Need to enhance your memory and cognition, but don't trust the other brands with their artificial ingredients such as synthetic caffeine? Then this fat burner is the one for you, armed with cognizine, teacrine, and other cognition enhancers, which actually do improve your cognition, rather than just using placebo effects that trick you into thinking you've undergone improvement.
Cost and Value
Obviously, such steps to ensure authenticity isn't cheap, but thankfully the average price of this fat burner isn't much higher than the average price of a fat burner supplement. So, if you want a fat burner scientifically proven to work, then this is definitely the choice for you.

5

. Evlution Nutrition Lean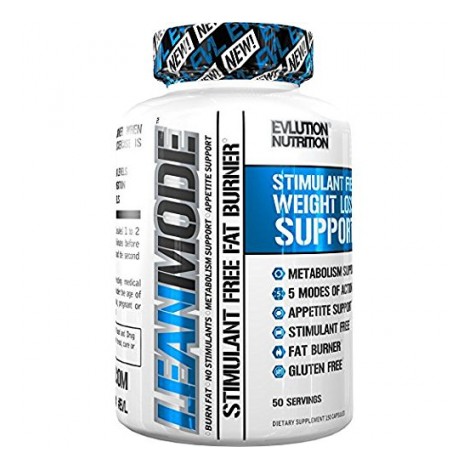 In our #5 spot, we have Evlution Fat Burner. Evlution does a bit of everything when it comes to general health supplements, but this is considered one of their better works, helping you lose weight and keeping you at the top of your game when it comes to energy. So how does it manage this balancing act all the while being legitimately healthy for you?
Green coffee bean extract
A little tip about green coffee beans, used right, they're actually a really good, completely natural means of losing weight. And since it's coffee, they're also a fantastic source of energy in a natural form. So, by using green coffee bean extract, this fat burner manages to find a perfectly healthy means of helping you lose weight while still keeping you at peak energy.
Green tea extract
Lots of green extract in this, isn't there? Well, there's a reason for that, as green tea extract, in particular, has a few benefits. Basically, it all boils down to green tea's wonderful talent for burning away fat while boosting your levels of antioxidants. If you're trying to lose weight, then there are few more effective ways than by keeping your antioxidants working efficiently.
Cost and Value
The best part about this supplement is the price, which is one of the most affordable prices on this list, by far. So, if you need an effective fat burner, but you're dieting on a budget, then this is definitely the fat burner for you.

6

. Hydroxycut Hardcore Next Gen


In our #6 spot, we have Hydroxycut Hardcore Next Gen. Hydroxycut have been in the supplement business for some time now, and a lot of their products have ranged from being heralded as great to not so great. But with that said, their Hardcore Next Gen Fat Burner is easily one of the best products they've ever put out.
Unique, proven to work combination
Hydroxycut didn't get the pedigree of being one of, if not the best, diet pill company in America by putting out fake stuff. Even when their stuff doesn't work, it's always made from the real deal, and that includes this fat burner. Made from a unique combo of yohimbe, coleus, blue scullcap, and guayusa, this fat burner is entirely made from real, tested and proven ingredients.
Delivers energy and focus
With other supplements, you usually have to choose between a supplement that will give you more energy or one that will help you focus, rarely finding one that will help with both in equal capacity. This is that rarity, as Hardcore Next Gen helps you focus exponentially better all the while helping you stay at the top of your game longer.
Cost and Value
This is also a very good deal for a fat burner supplement and one that you should definitely take advantage of. Especially since for this low price, you get a default of 180 pills, a very good deal indeed.

7

. Universal Nutrition Animal Cuts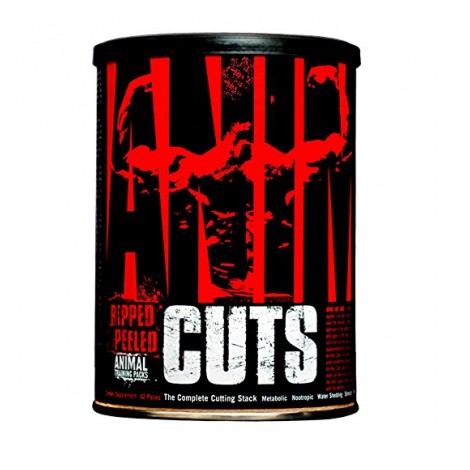 Coming in at #7, we have Universal Nutrition Animal Cuts Fat Burner. Now, many people, especially people in the fitness industry, consider this brand of fat burner to be industry standard. Which is definitely an interesting fact after everything we've seen from the other entries. How does it earn such a moniker? Let's take a look and find out.
Mind and body in top shape
Every aspect of this fat burner is specifically designed to put your body and mind in as top shape as possible, it accomplishes this through a series of powerful nootropic complexes that, when all put together, result in the most complete and most effective formula the market has to offer.
Water shedding
What most folks don't know is that when losing weight and building muscle, losing the fat is only half the battle. The other half is water, a phenomenon known as water weight. This is when your body has water that builds up on top of your muscles, leading to flab. Animal Cuts doesn't just help you bring down fat, but it also sheds away all that water, helping you bring down the flab completely.
Cost and Value
While not the cheapest on this list, this fat burner supplement is still very affordable compared to a few of the other entries and especially given the average price for fat burner supplement of this high quality.

8

. Stacker 3 Metabolizing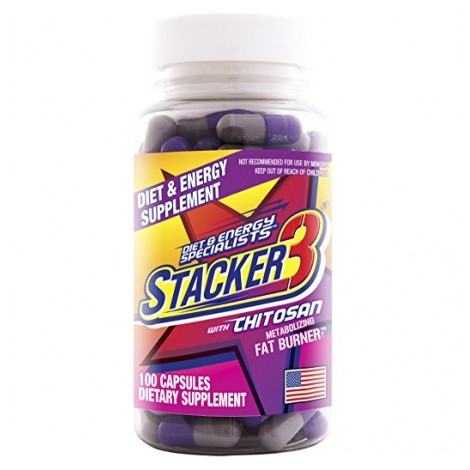 Starting off our final 3 entries, we have Stacker 3 Metabolizing Fat Burner. This is a much simpler brand of fat burner. While it definitely works, it won't take away that water weight or help you focus. If neither of those is problems for you, but you do have some excess winter weight you've meant to get rid of, then this is the fat burner for you.
Chitosan
If you read the label on the picture, then you know that this fat burner is made with chitosan. Chitosan, put simply, passes right through the digestive system when consumed, where it proceeds to bond with any digested fat cells it finds along the way, carrying it out as waste. Thus, keeping a majority of fat consumed by sticking around inside the body.
Energy booster
Need that extra kick in the behind before the big workout session? Need a little bit of extra energy to help make it through the day, and the coffee isn't helping as it should be? Then this is definitely the fat burner for you. You need to pair the fat burner with proper exercise, and the best way to do that is to make sure you're in the mood for exercising at all.
Cost and Value
This is one of the cheapest entries on this list, and a lot of that probably has to do with the size of the bottle and the quantity of the pills inside. Unfortunately, that's also one of its bigger weaknesses, since even though you aren't paying as much for these, there simply isn't a whole lot of them compared to its peers.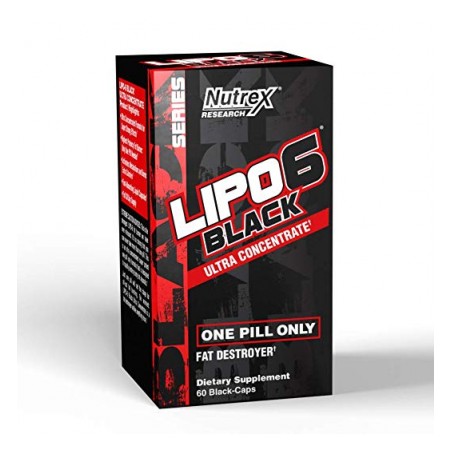 In our second to last entry, it's our #9 pick, Nutrex Lipo-6 Fat Burner. Now, despite being in the second to last rung of this list, don't let that take away from the quality of the product. If it wasn't one of the best, we wouldn't have put it here. But that just leaves what makes it the best, and that is as follows.
Near instant activation
Within minutes of taking one of these supplements, you'll start feeling the effects set in, which is great for fitness nuts who need things to activate quickly. But those same effects are also very long lasting. So not only can you start almost immediately after taking these pills, but you can keep going even longer than before.
Appetite control
Big difference between appetite control and appetite suppression. Appetite suppression keeps you from eating, even when you really should. But appetite control just keeps you from eating more than you should. This fat burner does the former, which is a very high mark in its favor.
Cost and Value
Again, a very average cost across various retailers for this fat burner, with the price varying just a bit depending on what source you consult.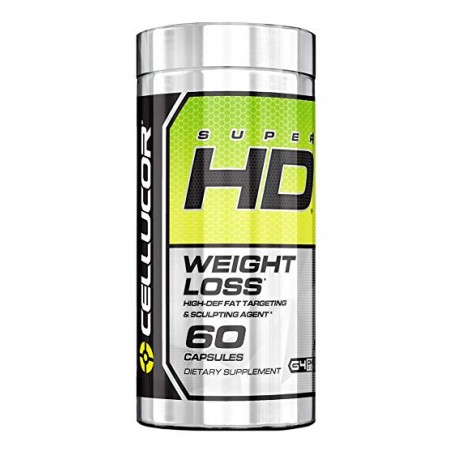 In our final entry, we have Cellucor's SuperHD Thermographic Fat Burner. There are a few things holding this supplement back, for one, there are nowhere near as many capsules in this supplement per purchase as its peers, and the price is way too high for such a small quantity, and that's just to name a few. What got this supplement on the list, then? Well…
Fat loss through perspiration
It's highly recommended that you take this supplement at the gym before you actually start working. Everyone else is sweating, so no one will notice once you start sweating like a pig in a sauna. You will need to take a water bottle or three with you once you do start taking this because you will otherwise start dehydrating.
Perfect wake up pill
If you don't go to the gym, then take one the minute you're out of bed. It gives you enough energy to get through the day wide-eyed and focused, and you won't need another one (and in fact, should not take another one) to increase the effects. This is the ideal fat burner supplement to take in order to start the day.
Cost and Value
While the price is nowhere near too high, it's actually at half the price of your average bottle of fat burners. Unfortunately you can get the same benefits for around the same price with other fat burners, and they give you twice the amount of supplement pills as this one does.

Subscribe to our Newsletter