What is Glamping?: An Overview of Luxury Camping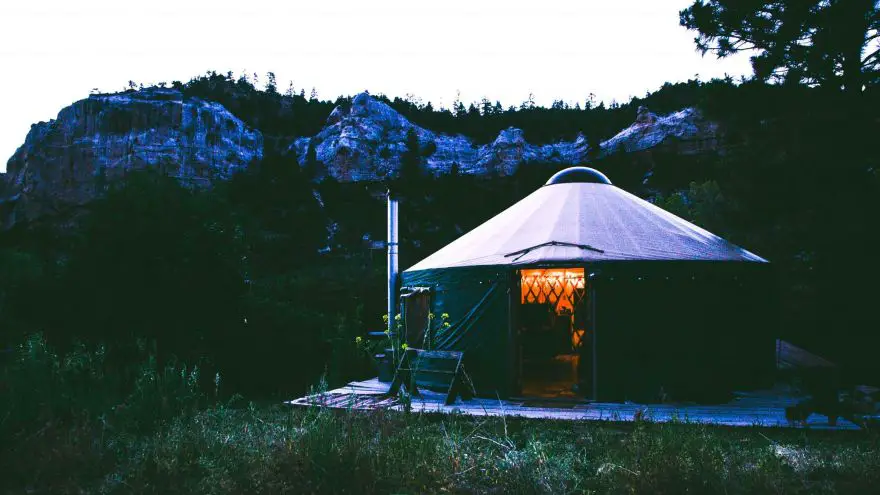 What is Glamping?: An Overview of Luxury Camping
thegearhunt.com
Glamping is actually a term that is used to describe camping glamorously. Some people like to call it camping in style, or even luxury camping. Basically, it is camping that doesn't include any of the dirt, hassle, or hard work. Think of being in the extraordinary and gorgeous elements of nature combined with the luxuries of home, and you will have an idea of what glamping is. This is a great option for those who really aren't into roughing it. In essence, glamping means that you get an outdoor experience that is incredible as well as being memorable, comfortable, and beautiful.
What Exactly is a Tent for Glamping?
You can go to different campsites that offer glamping and find tents that are equipped with king-sized beds complete with mattresses that are plush. Some of the glamping tents are even accented with hot showers inside the tent, ceramic sinks, flushing toilets, and even wood decks. If you ever want to have a great view of the stars while you are glamping, you can even book stargazer tents that feature a window for viewing the stars right over the bed!
What Makes a Campground Luxurious?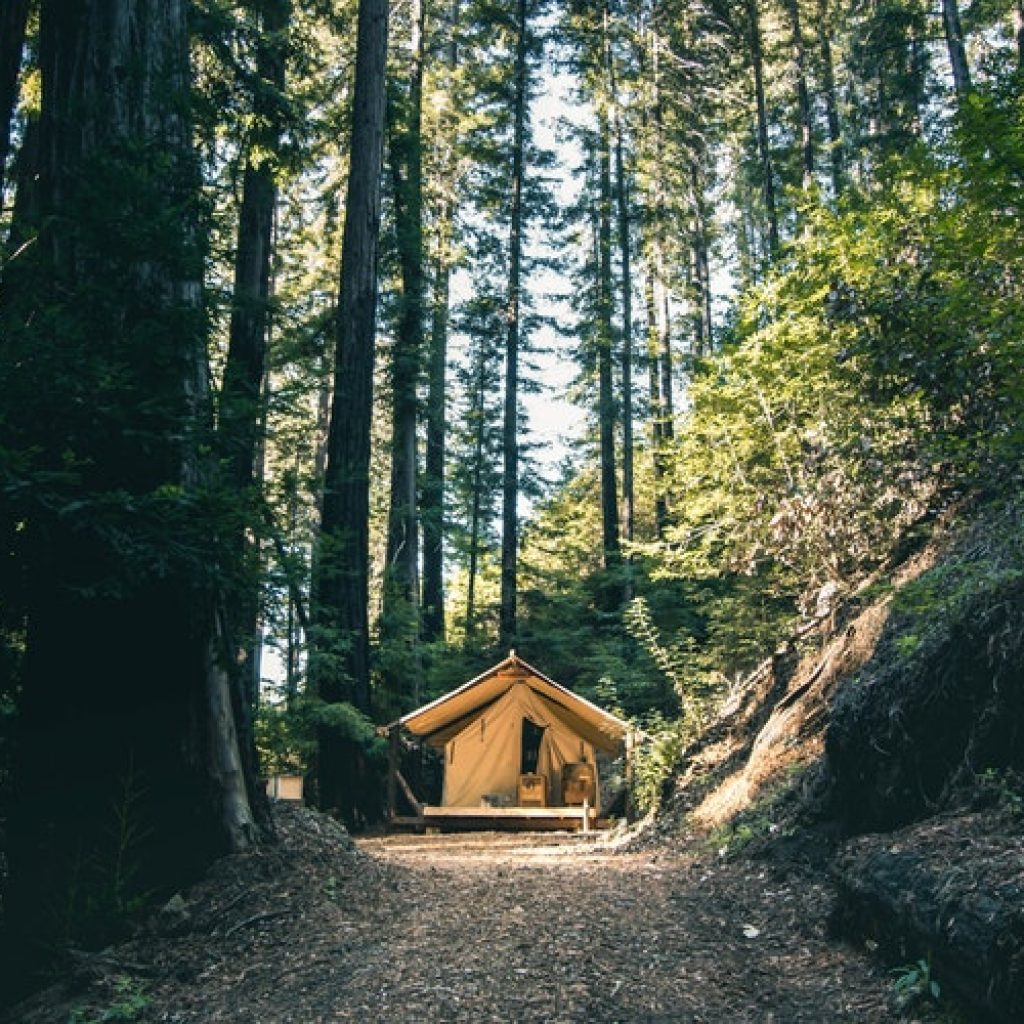 You can find glamping campgrounds in a variety of incredible locations throughout the country. They tend to all be staffed with people who can assist you at any time of the day or night. You never even need to lift a finger for anything. Some of them even offer nighttime activities such as campfires with games and s'mores. Some of these campgrounds offer casual dining on site too. Just imagine chilling out and watching the glorious sunset right on the deck of your tent while sipping on a glass of your favorite wine and taking in vistas that are breathtaking. Creating once in a lifetime memories are really what luxury camping is all about.
Some of the other reasons people book stays at luxury campgrounds include corporate retreats, weddings, and even events where you will be able to host whatever event you are planning at a unique venue that no one will ever forget. Why should your guests rough it at a camp when they can live it up while glamping?
Why Would Anyone go Glamping?
For anyone who wants to avoid things like struggling to set up the tent, and then lugging all of your equipment all over the place, there is glamping. This form of camping allows for you to be awesomely comfortable during your commune with nature while not needing to lug all of your equipment to your destination. You don't even need any equipment at all really. Why should you work when you can be relaxing and enjoying your getaway without all of the hassles?
How to Glamp
With most glamping campsites, you simply have to book your reservation and they will take care of everything for you. Most of them offer reservations online and by phone. Some of them even offer to plan your entire itinerary for you if you simply let them know what your preferences and likes are. They will even offer suggestions that you can choose from. How much easier can it get?
Toilets
Some of the glamping campsites have teepees and tents that are equipped with working toilets inside them. Some even have hot showers in them. Other campsites will offer luxury bathhouses that feature private stalls. Either way, you might be out in nature, but you don't have to use it as a bathroom too.
Critters and Bugs
Remember that even when you are glamping, you are still, in reality, camping. Yes, you will be out in the great outdoors, and sometimes, things find their way into the tents and teepees. That being said, glamp sites tend to have a maintenance staff that is very proactive when it comes to things like that. You will probably never have any disturbances from animals. You just need to keep in mind that if food stays out of the tent, so do the critters.
What to do When Glamping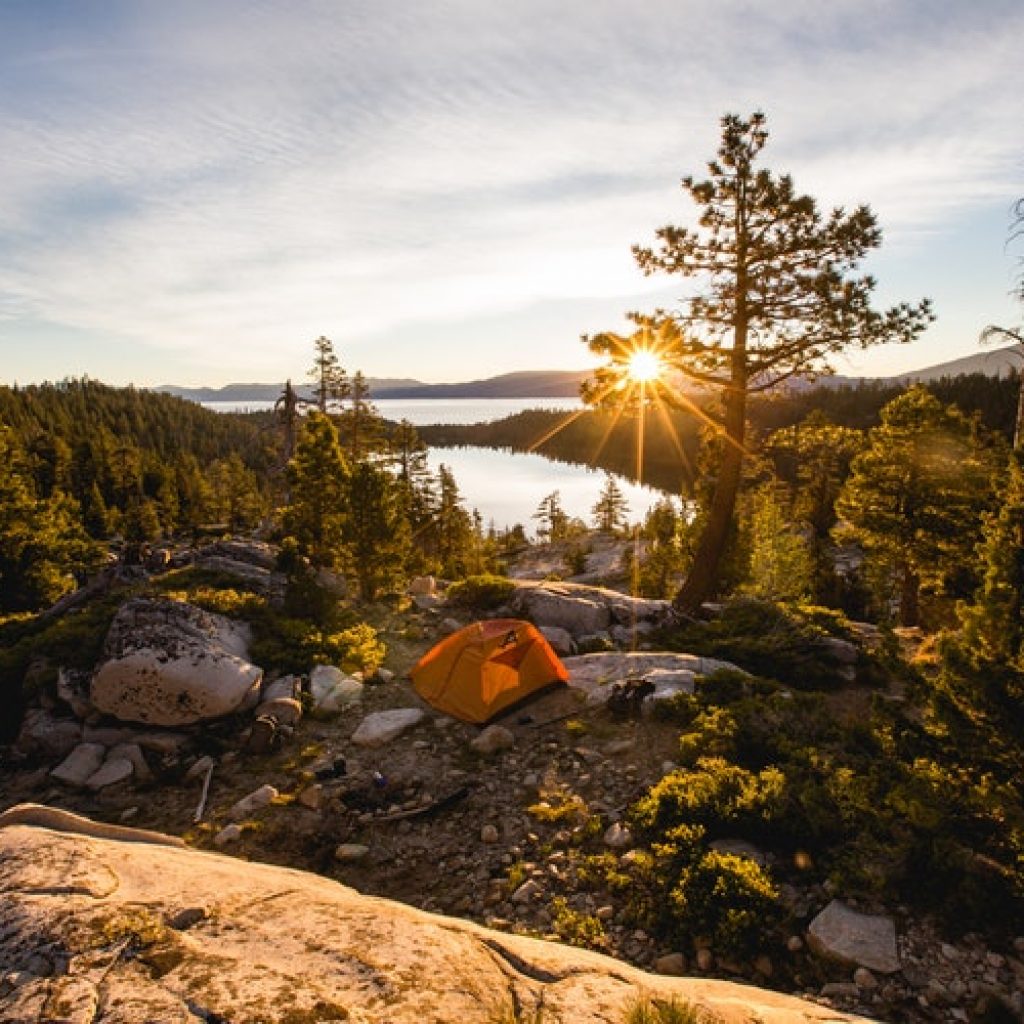 Most of the glamp sites tend to be located near places where it is incredibly beautiful or near national parks. This means that each day of your trip, you can be active. These places offer incredible adventures for you to enjoy. You might do things like canyoneering, kayaking, horseback riding, wildlife viewing, rafting, biking, hiking, and more. The reservations teams at the sites will be experts in the area and they can even set up adventure packages that are all inclusive so that your family and yourself can get the most from your vacation.
What to Bring
When you go glamping at a glamp site, most of the time, you will just need a suitcase with your clothing and personal items. Most glamp sites will provide you with everything that you might expect to find at a hotel. That being said, don't forget to check out the weather forecast before you leave for your trip so that you will be prepared for anything coming your way. Many glamp sites are in locations where the temperature can vary greatly from day to night.
Glamping as a Trend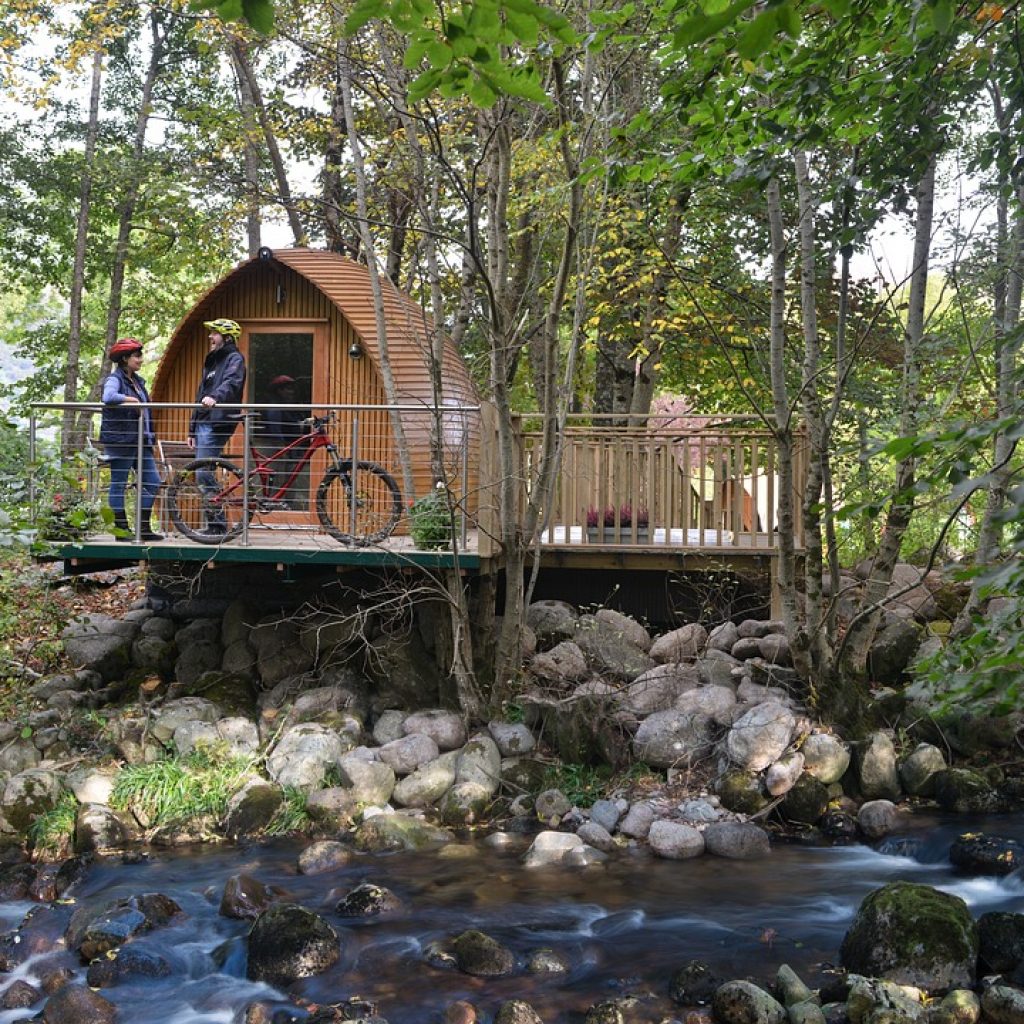 Luxury boutique camping, luxe camping, posh, luxurious, glam camping, and glamping are all terms that describe the same thing – camping while also taking some of the edges off of roughing it. The actual definition of glamping is: the abbreviation for glamorous camping. It involves all of the luxuries that you have at home. When you glamp, you stay in luxury tents, teepees, or yurts as opposed to the basic pitched tent.
Going glamping is about more than simply getting away for a while to be under the stars and one with nature. It is also about visiting a variety of hospitality venues that have been equipped in such a way that they are well equipped to ensure that their guests have an outdoor experience that is unique and often quirky.
Glamping can also be described as the modern equivalent of camping that combines today's technology with the amenities of yesteryear.
For the glamper, the experience needs to be one that is authentic, homely, and inspiring. It isn't anything like your normal camping trip, because it is effortless and luxurious. You get a 5-star experience, but under canvas. The experience focuses on respecting nature and the environment as well as being as artisan, local, and high quality as possible. Additionally, it is about the accessories of glamping, like high end gear for camping, and accessories that just beg to be played with by people on vacation.
Glamping in 2018
Yes, there have been quite a few trends that are associated with camping and that have come and gone throughout the years. However, none of them have had the endurance of glamping.
Many people have tried camping a time or two and have been put off due to the lack of facilities, leaky tents, critters, etc. and they go back home disappointed with the experience and determined to never go again. That being said, that type of experience doesn't necessarily remove the desire that people have to commune with the great outdoors, and to soak up the fresh air and the atmosphere.
As human beings, we wouldn't have spread all across the planet if we didn't have the compunction to travel from one place to the next. Because of this, we have all needed to become travelers, campers, and adventurers in order to survive. This can be likened to how salmon swim upstream in order to reach their grounds where they spawn. We can feel an urge that is equally powerful to hit the road again and discover more outdoor adventures.
In essence, we all are hardwired to yearn to be in the great outdoors whether or not we actually want to go camping.
Add to this the fact that staying in a hotel or travelling abroad just isn't what it should be. Things like terrorist threats and volcanic ash interrupt flights, while the typical hotel is too crowded, tedious, and overheated. Very little of this type of travel involves anything that the earth doesn't pay for.
Differences Between Glamping and Camping
Are you a glamper or a camper? It doesn't matter if you are the type to just enjoy a stroll through nature or if you are an avid outdoors type, there is always something about staying outdoors for people to get excited about. However, not everyone is suited for what is known as roughing it. Glamping is a camping trend that is on the rise. There are a few differences between glamping and camping that you should know about.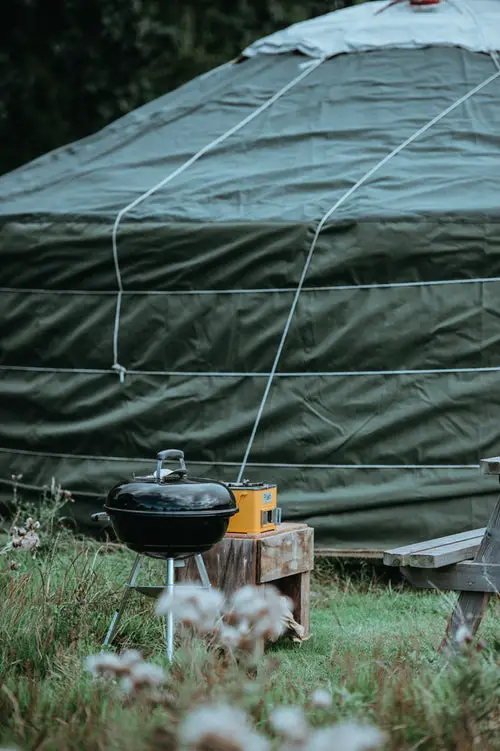 What You Stay In
When you go camping, you need to bring your own tent, and then set it up in a location that is remote, before you will be able to begin to commune with nature in its basic form.
Glamping means that you go to a location where there is already a framed shelter set up in a gorgeous natural environment and that is equipped with things like electricity and refrigerators. This location will also typically be near attractions and restaurants.
Where You Sleep
When it comes to camping, you can typically expect to spend your nights huddled in a sleeping bag either in a tent or underneath the stars.
The difference is that when you glamp, you will sleep in a bed that is fitted with clean sheets inside a tent, teepee, or yurt that might have a dome or window that you can look through to see the stars.
Bathrooms
When you are camping, you will have the opportunity to choose a tree in the woods. While camping gives you quite a few benefits with regards to getting back to one with nature, this is most assuredly not one of them.
When you glamp, you will be able to choose either the bathroom in your dwelling place or a stall in a bathhouse.
Cooking
Camp cooking involves collecting firewood, building a fire, and then roasting marshmallows or cooking food that might turn out to be unevenly cooked.
When you glamp, you can choose to eat at a restaurant either on site or nearby, or you might have an abode that is outfitted with a stove or grill.
Showering
When camping, most of the time, campers don't shower while they are out in the woods. It is just another part of the good times. That being said, if you find that you can't stomach the aroma or can't stand being dirty, you might be able to find a portable shower.
Glampers will have full bathrooms and typically, these bathrooms include showers.
Making Coffee
Regardless of whether you are at home or in nature, you need your morning pick me up. When you are camping, coffee is made over the campfire.
When you glamp, you will make your coffee using the coffee and pot provided in your abode.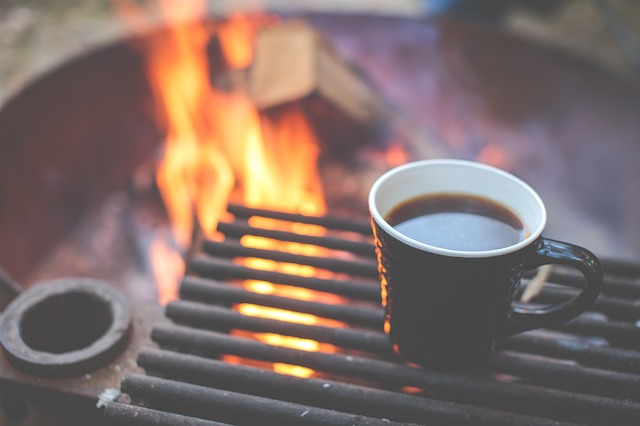 Temperature Control
Camping does offer you a few ways to control the temperature. You might close or open the flap to the tent, you might use a heavier or lighter sleeping bag, wear clothing that is either thicker or lighter and maybe even sleep with a hot water bottle in your sleeping bag.
This isn't an issue for glampers. There are heating and air conditioning units in most glamping accommodations.
Supply Storage
When you are out in nature and staying in a tent, you will either need to hang your stuff in a tree, crowd your tent with your things, or hump back and forth to your car to get them when they are needed and put them back when you finish with them.
Not so with glamping. You can put everything right in your place. Some of them even offer refrigerators to store your food, and dressers for your clothing.
As you can see, there are quite a few differences between roughing it and being a glamper. If you enjoy the outdoors but like having all of your amenities, glamping might be just the ideal thing for you.
Sources
Most Read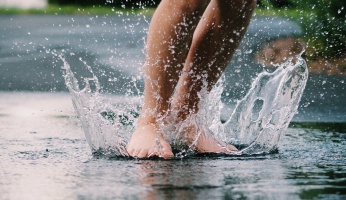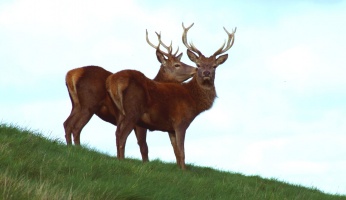 Subscribe to our Newsletter