All You Need to Know About Hiking the Pacific Crest Trail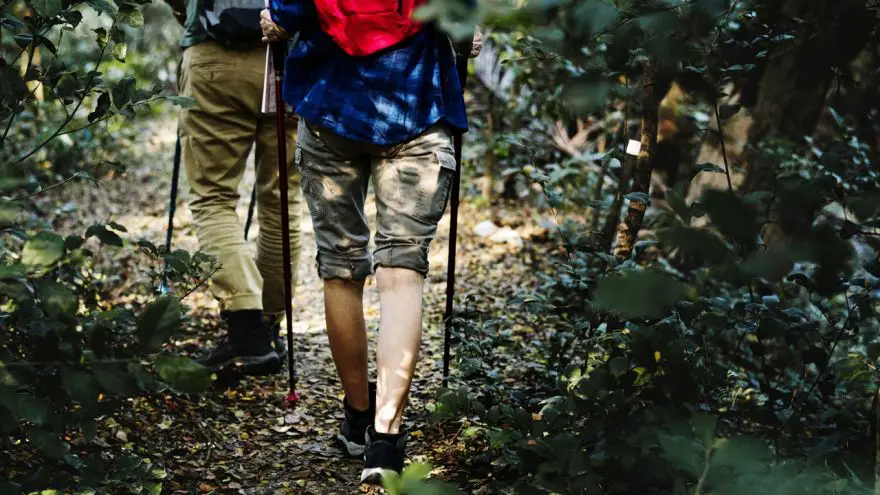 All You Need to Know About Hiking the Pacific Crest Trail
thegearhunt.com
The PCT, or Pacific Crest Trail, is the second longest trail in America, and it stretches from Canada, through Washington, Oregon, and California, all the way to Mexico. Hikers who are adventurous and who enjoy a challenge tend to take the high route that goes through the Cascade and Sierra Nevada ranges, so they can see some of the most varied and scenic terrains in the country – from snowy mountains to scorching desert – along their way. It doesn't matter if you want to hike the entire PCT or just take it in sections, you will find here all that you need to know in order to get ready for this bucket list wilderness adventure.
Length of Trail – Starting and Ending Points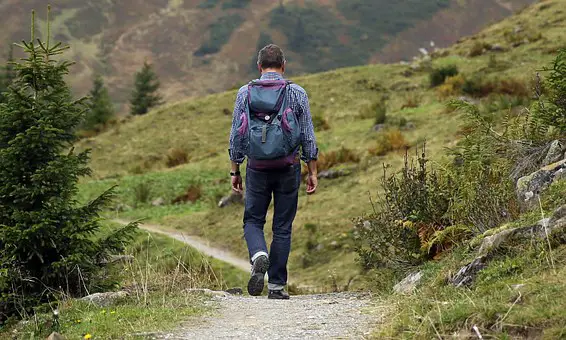 The PCT is a whopping 2,650 miles from start to finish. It begins in Campo, which is a small town situated right on the Mexican-American border. It travels north from there all the way to its ending point on the Canadian-American border at Manning Park, which is found in British Columbia.
This trail has been split into 30 sections. 18 of them are in California, 5 of them are in Washington, and 7 of them are in Oregon. The average distance each of these sections spans is about 91 miles.
When you are researching this trail, you might find sources claiming that it is either longer or shorter than 2,650 miles. There are basically 2 reasons for this:
Each year, this trail gets rerouted in order to provide hikers with better scenery or treadway, or to move it from threats like wildfires, and this can add or even subtract as much as 10 miles.
This trail has only ever been mapped by using tools available at a consumer level, so each of the data sets don't provide a length that is really accurate. The actual Pacific Crest Trail Association considers 2,650 miles to be the measure that is closest to being accurate.
Thru-Hiking – What to Expect
Obviously, if you will be thru-hiking the PCT, you won't start out carrying all of your food and supplies with you. The fact is, you probably won't even be carrying more than 10 days food at all during this monumental trek. Most of the time, you will be carrying much less than that. Before getting started on this hike, many people ship resupply boxes to the resupply towns that are along the trail. You can put clothing, food, and gear that you will be needing for the next legs of your trek in these boxes.
One month you might be on the trail in weather where the temps reach 110°F, but the next month, you might be trekking through snow in temps that can be below 20°F.
Most of the time, when people thru-hike this trail, they sleep in their tents right in the wild. However, you will be entering towns along the way where you can spend the night in a hostel or motel.
There are quite a few things on this trail that might scare people, but mountain lions and bears should really be the least of these. Things like lightning strikes, bees, and rattlesnakes might become an all too familiar sight. Other things that can be annoying to hikers are cyclists who might run you down, and butt chafe. However, it isn't common to run into the mountain lions or bears.
Along the way, there will be a few long stretches, as much as 30 miles, between sources of water. This isn't just in the desert areas. In Northern California, the Hat Creek Rim will take you on a 30-mile hike before you get to the next source of water. Fortunately, there are a few local residents and selfless hikers, who are collectively called 'trail angels' who leave unused jugs of water in various water caches on the trail, and these can be used to fill your water bottles. That said, don't solely depend on these. You should always carry a minimum of 2 liters of water whenever you are going through those areas that don't have any reliable sources of water and in deserts. You should carry more than this in those long dry stretches. For the rest of the PCT, you can get your water from crystal clear streams.
How Long it Takes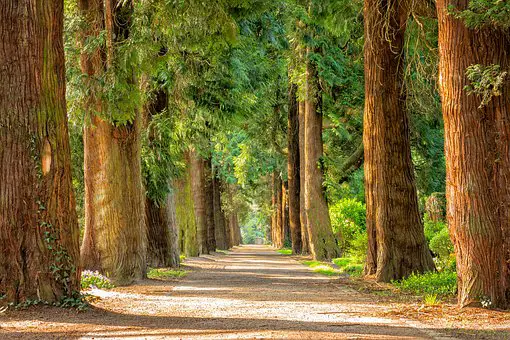 If you want to thru-hike (hike the entire trail in a single season) the PCT, plan on making a long-term commitment. Most average hikers can complete it in about 6 months. Regardless of how long you think it will take you, plan to finish before the inhospitable weather of the winter hits.
It is normal to hike between 10 and 20 miles a day, but most people tend to hike faster in the desert areas and slower in those areas where there is snow. You also shouldn't worry if you don't manage to get any miles at all done on some days. If you want to stay on track with whatever timeline you have given yourself, try not to focus on how many miles you get each day, and instead, focus on setting goals for destinations, such as being in Oregon by July.
Hikers who have more experience have been known to thru-hike in as little as 2 months. However, this is not something that is easily done. Those few who have done it tended to average about 30 miles each day!
Preparing for the PCT
One question many hikers ask is whether they should begin at the northern point or at the southern point. This is actually a critical choice because of the differences in the weather. If you will be setting out in late April, you should begin at the southern point. If you will be getting started in late June, start at the northern point. It is also a good idea to map out the anticipated weather for each resupply station, geographic area, or state. This can help you when it comes to your strategy for resupplying by letting you know exactly what type of gear you will need to send yourself at each point. You might also want to remember that 90% of those who thru-hike do so heading north due to the weather and a few other logistics tending to be less of a challenge.
Are Permits Necessary?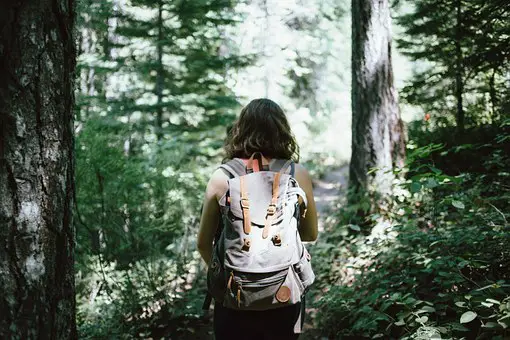 You will actually need 3 different permits and each one of them is easy to obtain and free.
The first permit you will need is a thru-hiking permit. This is only necessary if you will be hiking the trail for more than 500 continuous miles.
If you will be going north on your hike, you will need a permit that will allow you to enter Canada. Please note that entering the US from Canada isn't legal, but in actuality, no one will be there to tell you that you can't do it.
If you happen to be planning to boil water or cook food while you are in California, you will need what is called a California Fire Permit. To obtain this permit, you will need to take a short quiz. Remember that even when you have this permit, campfires aren't allowed in Southern California or in any other areas that have dangerous fire conditions. Washington and Oregon don't require these permits, so you can boil water and cook all you like in those states.
The Ideal PCT Timeline
Plan on getting through this hike in about half a year. If you don't. you can literally freeze to death when the weather turns cold. Most of the time, people walk between 10 and 20 miles each day. However, some days you might walk less and others you may walk more. You should come up with a rough plan when it comes to where you want to be each month and even each week, taking the weather into account when planning. You should also realize that once you are actually on the trail, your plans might totally derail, and you will need to rely on spontaneity to get through.
Training
Aside from physical training for a thru-hike that will be epic, people aspiring to hike the PCT need to also prepare mentally. You should make a list of the reasons for wanting to complete this hike and memorize it so that it will assist you with pulling through when you get beaten down, exhausted and question why you are putting yourself through this. Read a few books and/or blogs that have been written by those who have completed this hike already.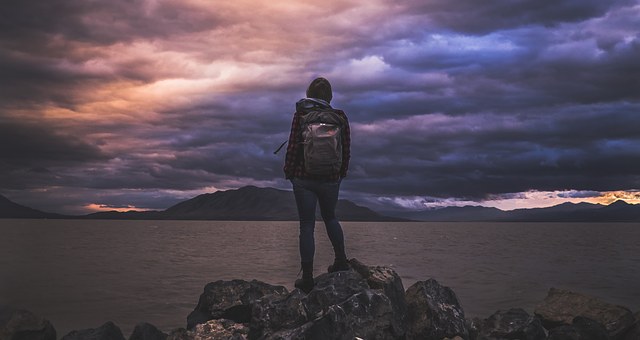 Essentials to Pack
Aside from those big-ticket necessities, like tents, sleeping bags, etc., you will need a few every day items to get you through this hike. These include things like:
A detailed topographical map – this is due to the fact that the trail isn't clearly marked, so you might end up going miles between seeing signs, and sometimes, signs have been destroyed or stolen.
Protection from the sun. You will be hiking through 700 miles of desert, so you will need a hat, sunglasses, and sunscreen.
Batteries and a headlamp.
A compass.
A filter for water or some sort of chemical water treatment.
Waterproof matches and/or a couple of lighters.
Duct tape for when your tent or clothes rip.
Toothpaste, toothbrush, and toilet paper.
Rubber bands and Ziploc bags, which are both great for stashing stuff as well as for keeping things from moving around while in your backpack.
A blanket made from mylar. These will keep you insulated while being lightweight and can also double as a signaler when you need to SOS.
Vaseline to rub in between your thighs, in the area of your groin, and really anywhere where chafing might be an issue.
A knife.
Phone charger and phone. Only about 70% of the trail will be in areas where you will be able to get a signal, but you will be able to charge your phone in the towns.
Cash, because not all stores on the trail take plastic.
Passport and a permit to get into Canada.
Ice axe.
Tips for Surviving a Thru-Hike of the PCT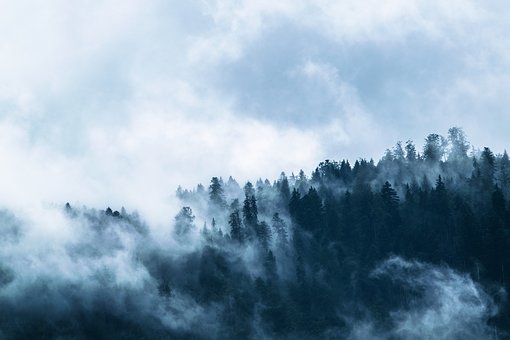 Designate someone at home and let them know when they should hear from you in the event of an emergency.
You have to stretch. This is critical to avoiding aches, pain, and injuries. Do it even when you think you are too tired for it. Your body will be grateful.
In order to assist your body with acclimating itself to the higher altitudes that you will be hiking through in the Sierras, you should climb high and sleep low. Sleeping at the lower altitudes will assist your body with recovering so that you will be able to accomplish the higher altitudes when you wake up. Go as slow as you need to and always remember to hydrate.
Pay close attention to the weight of your pack.
Realize that thru-hiking will wear out 6 to 7 pairs of shoes. Your feet will also grow and swell while you are walking. Whomever your support person is at home, let them know the type of shoes you prefer or order new ones for yourself when you are in the towns.
Leave no trace that you have been there. Carry bags with you to put your trash in.
Learn to use an ice axe and arrange for one to be sent to you when you are at Tuolumne Meadows.
Carry a minimum of 1 liter of water for each 5 miles of desert hiking you will be doing.
Interesting PCT Facts
This trail was designated as a National Scenic Trail back in 1968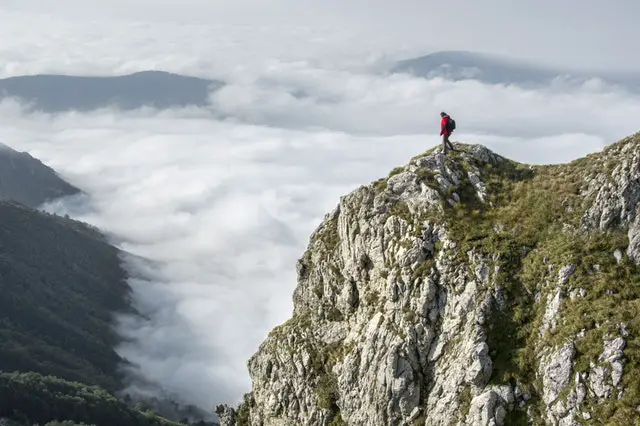 . However, it wasn't officially finished until 1993. It will take you through 25 national forests and 7 national parks.
More than half of the trail that goes through federal land is centered in areas that have been designated as wilderness.
As many as 60% of hikers who try to thru-hike this trail will fail to complete it because of things like having a mindset that isn't positive, running out of funds, injury, illness, and fatigue.
The highest point of this trail is over 4 miles and located at Forrester Pass.
Altogether, the Continental Divide Trail, the Appalachian Trail, and the PCT make up what is known as the Triple Crown when it comes to distance hikes in the US. Someone who is successful at completing all of them is referred to as a Triple Crowner.
With proper training and planning, this trail is able to be hiked. You have to have the right level of fitness and the right mindset but stick to it and you will be able to do it.
Sources
Most Read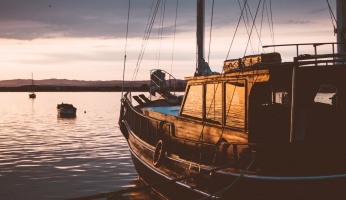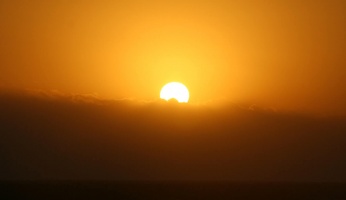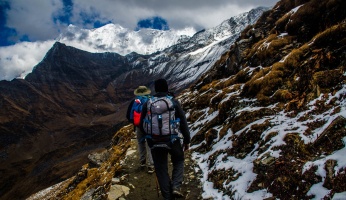 Subscribe to our Newsletter