Best Tactical Shirts Reviewed & Rated for Comfort
In a Hurry? Editors choice: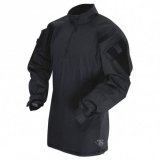 Test Winner: TRU-SPEC

Not every person is built the same way so neither should their uniforms
tactical
shirts. Professionals that serve in combat environments look for work gear that is specially made for these type of environments. They need to be comfortable and never get in the way of their performance. So we have put together a list of our top pics for tactical
shirts
. All the shirts on our list offer
high-quality
and durable fabric, reinforcement at the seams and stitching, sweat and moisture-wicking technologies plus ventilation and many
more features
that keep you doing your best when it really counts. Note that
tactical gear
is not solely restricted to
uniformed
men and
women
. Check out our top 10 best tactical shirts guide below!
Standout Picks
Criteria Used for Evaluation
Use
When looking into purchasing a tactical shirt, you must first consider what type of conditions this shirt will be worn in. With so many great options for materials on the market now, there is sure to be a shirt that will suit your needs. There are some tactical shirts designed specifically for the cold, these will help you retain body heat, keeping you warmer than say a tactical shirt meant for warmer weather. The ones designed for warmer weather, typically are found with moisture wicking, which can keep you dry and cool in hot conditions. You will also want to decide what you will be doing while wearing these shirts. There are certain characteristics you will want to watch for in tactical shirts for work versus tactical shirts meant for outdoor enthusiasts.
Effectiveness
What to look for in a tactical shirt to be used for work:
- Watch for shirts made from quality materials, this will ensure your shirt will withstand the stress of your workday.
- Look for pockets that not only have plenty of room for storing things but that you can also get into them easily.
- Hidden pockets are always nice as well, this lets you stow away important items, where they won't be noticeable.
- Make sure that when your collar is down there are options for keeping it that way. A runaway collar can be a major distraction to your day.
- Look for cuffs on the sleeves that not only button closed, but will also have a system for rolling up your sleeves. This will make sure that while you're in the trenches, your sleeves will stay in place while rolled up.
- For protection in the area that gets the most use, find a tactical shirt that offers you elbows with padding or extra material.
- Another great attribute to look for, find a shirt that will allow you access to your service weapon, quickly and freely.
What to look for in a tactical shirt to be used outdoors:
- When out and about in warmer weather, finding a tactical shirt that promotes airflow can be handy. This can be done with mesh inserts, the air will circulate through the mesh, therefore keeping you cooler when you need it the most.
- Look for good quality materials that won't restrict your movements. These materials will also offer you a more comfortable fit and feel.
- A tactical shirt with multiple pockets, in different sizes, comes in handy for stashing items. This can free up your pack or hands for other uses.
- For all those hunters out there, look around, there are plenty of camo options on the market to help you blend into your surroundings.
- Most tactical shirts will come with added measures to those areas of the shirt that receive the most punishment. This can drastically increase the lifetime of your tactical shirt.
Materials
As the times have changed, so have the types of materials used to make tactical shirts. Tactical shirts can now be found made from a combination of materials, this makes them better suited for all conditions to which you may be exposed. Some tactical shirts can be found to have protection against the wind as well as water. While others are designed to keep you cool and free from sweat, during those hot summer months. You can even find them with fleece lining, giving you warmth against the cold. With the right materials involved, a good tactical shirt can be used to prepare you for any occasion.
Style
When seeking out that perfect tactical shirt, each manufacturer has their own standards set forth for style and fit. That being said, be sure to try on your shirt and not just assume that one brand fits so they all will, that simply is not the case. Different styles and cuts will fit you in different ways, what fits in short sleeve style may not work for you with long sleeves. Depending on what you are using your tactical shirt for, you may want to consider the brand or manufacturer you are purchasing from.
For example, police officers, military personnel, or an EMT will want a good quality tactical shirt. So they would want to choose a manufacturer whose brand is geared for uniforms or service personnel. Those avid outdoorsmen, they will want to look into finding a manufacturer with a brand of tactical shirt geared for outdoor activity. This helps to make sure you get what you are looking for, and don't purchase a shirt that could be rendered useless for your activities or work.
10 Best Tactical Shirts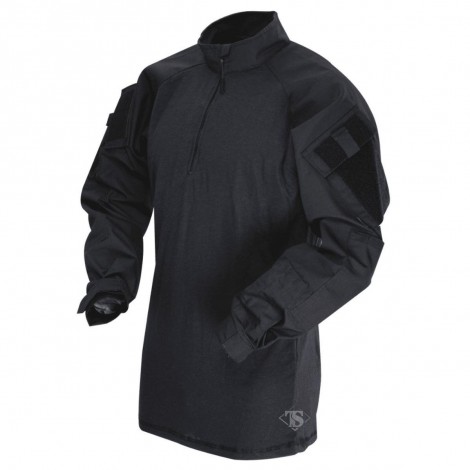 This sharp-looking tactical combat shirt is designed to look keen on you along with your equipment and professional image. It is thin enough with enough stretch to move every which way that you do and still hold up sturdy compared to other combat shirts. Run, climb, crawl, jump, it doesn't matter. It will fit just right and won't make you feel like you are being held back. With its top-notch stitching, this shirt will last for years. Definitely, pull the trigger on getting this one.
Breathable Body
Also certainly ready for it, this combat shirt is not made solely for combat. It also works great for any outdoor activity, like hiking, as well. Since the body of the shirt is much thinner than the arms, making it highly breathable, you will love how comfortable it is even in warmer weather.
Wider Sleeves
Though the body of this shirt is made to fit you just right, the sleeves are wider, allowing your arms to feel free rather than trapped. This certainly comes in handy when you are out on the job or in combat. This shirt will make sure you are not in a bind.
Cost and Value
It is true, this is a bit of a pricier top, but the quality and years of use you make it very worthwhile. You get what you pay for with this tactical combat shirt.

2

. 5.11 Tactical Long Sleeve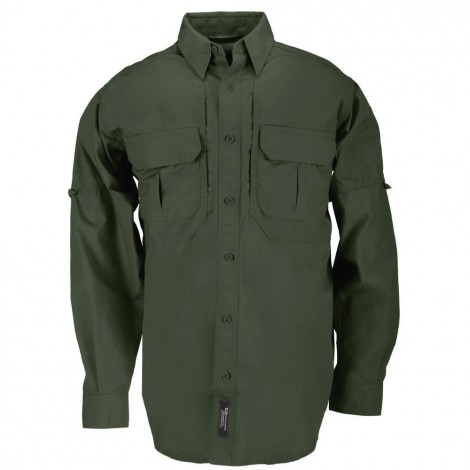 This 5.11 tactical long sleeve button-down shirt was made with a purpose, and that purpose is to be multi-functional. Across the board, this shirt is perfect for police professionals, firefighters and military professionals in many disciplines. Because it is a field-tested shirt, you can count on its top-tier resiliency and tactical performance. Not to mention, it has a handsome look to it, too.
Low Profile Look
This 5.11 tactical shirt is perfect for the professional looking for a low profile appearance. That is not to say you don't take pride in what you do. No! We just mean that you don't necessarily want to look on all of the time - but we know you want to be ready all the time. So, this handsome utility shirt is perfect for you.
Ventilated Back
One thing that you will definitely enjoy this 5.11 tactical shirt is the ventilation it provides. When you are on the go or hard at work, you want to wear something that will let you breathe and not overheat. This shirt has you covered.
Cost and Value
This long sleeve tactical shirt from 5.11 is a highly valuable shirt to have to work for you and not against you when in combat or performing other active tasks. It is moderately priced and worth the spend.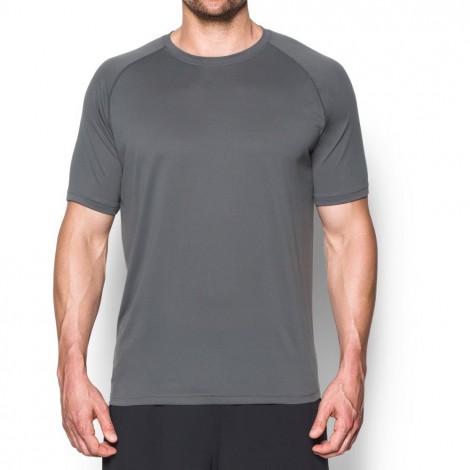 You can pretty much do anything in this Under Armour tactical shirt. Wear it alone or as a base layer, and wear it proud. It will be so lightweight, comfortable and breathable that on your hike, in the middle of your training or out on the job, you might just forget you have it on. That is until someone compliments how sharp you look. Under Armour is known for its innovative design, so show it off!
Natural Feel
One highlight of this Under Armour tactical tech shirt is that it feels like your natural skin. Whether you wear it alone or as a base layer, you can move freely without feeling weighed down.
Sweat-Wicking Material
The moisture-wicking sweat release material makes sure that once you get going you stay cooled off. No one likes to feel cold as their sweat dries against their body. This shirt is designed to prevent that from happening.
Cost and Value
For a tactical shirt that can be worn as both on its own and as a layering piece, this multifunction shirt is worth the moderate price point that it is at. It is worth the buy.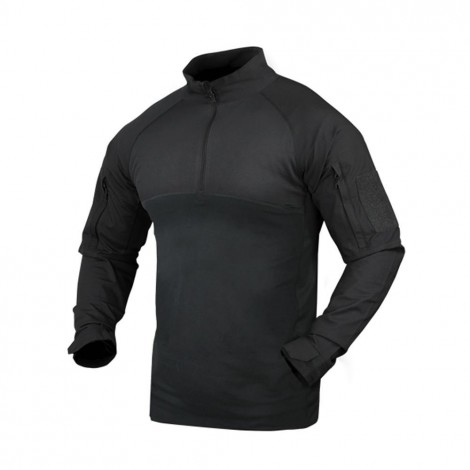 When you are wearing the Condor Outdoor Combat Shirt you can finally perform the way you want to: comfortably. With this fully functional tactical shirt, you can rest easy - or rather, work hard - knowing that it is a sweat-wicking, anti-odor, anti-cling and equipped for a full range of motion combat shirt. Take on whatever task is at hand in the gear you want and need with this shirt.
Anti-StaticThe staticn
Static material is one of the most annoying things when it comes to clothes. With this tactical combat shirt, you never have to worry about that annoyance. It is specifically designed with anti-static fabric so you do feel held back, ever.
Moisture-Wicking and Anti-Microbial Fabric
The fabric build of this Condor shirt is designed specifically to wick away your sweat, leaving you dry and comfortable to take on the job headstrong. Not to mention, it is also anti-microbial, so sweat odor isn't an issue, either.
Cost and Value
There is a lot to love about this tactical combat shirt from Condor and that makes it worth purchasing. That, and the fact that it is among the more moderate price points on this list.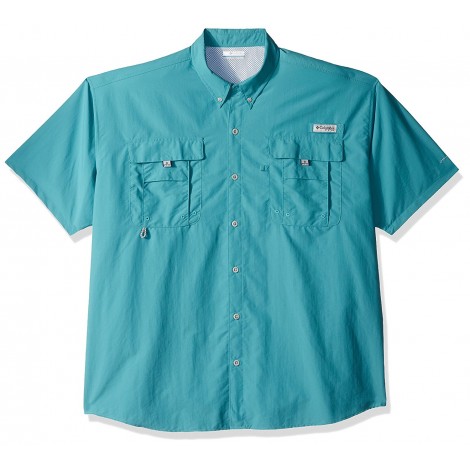 Is this the ultimate tactical shirt? Maybe! But why don't you be the judge? With its lightweight, yet durable construction, mesh-lined cape back for ventilation and UV protection technologies, it is safe to say that this Columbia Bahama II Shirt is one to put to the test for all of your tactical needs. And, you will surely look good doing it, too.
Quick Dry & Ventilation
This shirt features ultimate airflow with its mesh-lined cape back. Because of this ventilation and that the shirt is already so lightweight, even on the hottest days, you can stay dry faster and longer because of the enhanced cooling design.
Omni-Shade Technology
Keeping protected from the sun is key! Fortunately, this shirt from Columbia is equipped with their Omni-Shade technology, which covers you from damaging UV radiation and other harmful sun rays. Because of this, you can stay outside doing what you love, longer.
Cost and Value
This Columbia tactical shirt is very moderately priced. When you calculate in all of its technologies and protection features, this shirt is very valuable to you and your outdoor tactical wear.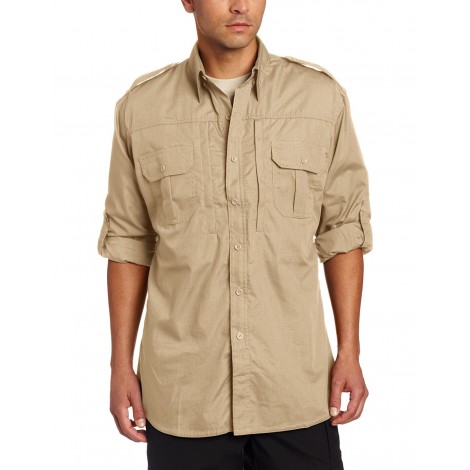 Look the part and perform the part. With this Propper long sleeve tactical shirt, not only will you look professional, but you will feel professional, too. Go into the job confidently wearing this tactical shirt. Many functions, such as the wrinkle-free and stain-repellent fabric, or the hidden zipper design, make this shirt one you can work in for years to come.
Resistant Fabric
No! The fabric is not made to resist you. It is made to work for you. How does it do that? By repelling stains, liquids, fading, shrinkage, and wrinkles. Overall, with this professional looking and feeling tactical shirt, you will be thrilled with how it works for you.
Hidden Zipper Front
This shirt features a hidden zipper beneath a faux-button front. The buttons look professional and clean since they are never used, while the zipper functions as a quick and easy way to put on the shirt when you need to quickly spring into action.
Cost and Value
You will easily find a lot to love about this tactical shirt from Propper, and that is what makes it worth purchasing. It is worth it for the more moderate price point, too!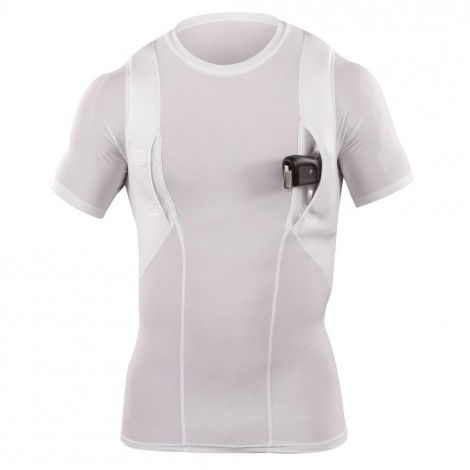 When it comes to a multi-purpose shirt, this tactical holster shirt from 5.11 is the one for you. Wear it as a base layer or wear it on its own during training or on warmer days. The holster function is definitely the main appeal as well as the sweat-wicking, odor-reducing, and comfortable design. There is much to enjoy about this tactical shirt.
Holster Pockets
The holster pockets on this tactical shirt each feature a hook & loop secure closure to keep your gear hidden. Additionally, they feature an opaque fabric on top of the outer mesh layer to also obscure the profile of your weapon.
Moisture-Wicking and Odour Reducing
There is no need to worry about your drying sweat making you feel cold or odorous because this 5.11 tactical shirt is designed to get rid of both. Moisture-wicking material keeps you dry and comfortable while anti-microbial technology stunts and a chance of odour growth.
Cost and Value
Take the function into consideration: instead of having a separate shirt and shoulder holster, this tactical shirt can act as both. The price point and value fairly matches that.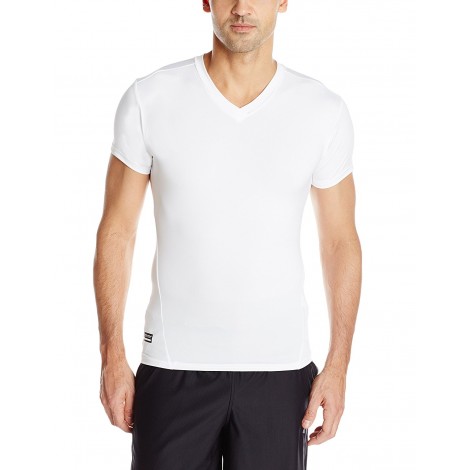 Everyone can use a trusted base layer T-shirt. So, why not make it work for you more than the run-of-the-mill packaged white tee? This Under Armour Tactical HeatGear Compression shirt is made to fit you right and keep you feeling right all day long. This second skin will make you feel better as you perform your daily tasks, free from sacrificing performance while keeping the body heat you need.
Climate Control
Whether you plan to wear this Under Armour compression shirt as an intended base layer or on its own, the main function that this shirt performs well is climate control. It will trap the body heat that you need or wick away your sweat, keeping you dried and cooled off.
V-neck Design
The V-neck design is worth mentioning on this tactical compression shirt. Unlike a standard crewneck shirt, this one remains unseen beneath your uniform, which maintains your professional look.
Cost and Value
It is true, for being predominantly targeted as an undershirt base layer, this is could be argued as a bit pricey for one shirt. However, its quality is great, and therefore worth the extra bucks. You won't want to take it off.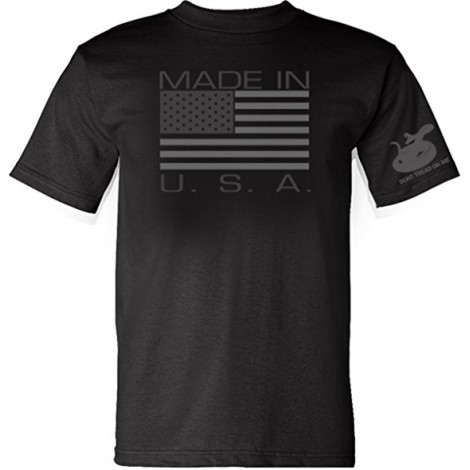 If you are the hardworking or in-training person that loves their country, this Gadsden and Culpeper tactical T-shirt is the perfect one for you. Featuring a great fit and look, you will be pleased wearing this shirt. Not to mention, you will probably get compliments on it from others just like you. Wash it, wear it and repeat - this T-shirt is USA made and made to last.
Made in the USA
One highlight of this quality Gadsden and Culpeper T-shirt is that it is made here, in the USA. If you are full of country pride, you will love supporting that fact.
Nice Fit
This T-shirt is made to fit you comfortably. While you are wearing this tee, you will not feel held back when you are combating, training, running, climbing, crawling, or whatever else you are performing.
Cost and Value
This tactical T-shirt from Gadsden and Culpeper is at an incredibly affordable price. You will want to pick up a few of these guys as your new and trusted tactical T-shirts.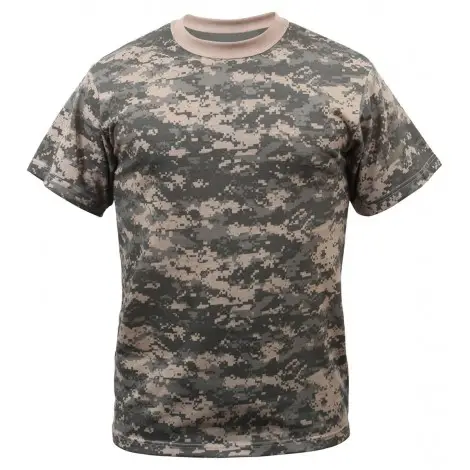 For a T-shirt, the Rothco T-shirt has a great reputation amongst the rest. You can feel good, look good and perform even better when wearing this quality constructed tee. Wear it comfortably as an undershirt or on its own. Wear it at work or doing tasks around the house. It is simply made to be one of the best. Put this tactical tee to the test!
Affordable Quality
With the Rothco T-shirt, you are able to look professional on the job without breaking the bank. Wear it solo or as an undershirt. Surely, this tee is worth collecting a few.
Great Quality
The great overall quality of the Rothco T-shirt can be attributed to everything from the sizes offered, the colors and patterns and the solid fabric it is made out of.
Cost and Value
This T-shirt is a total steal! It is super affordable and it is made with great quality. After you pick up one, you may just ask yourself why you haven't already ordered more!

Subscribe to our Newsletter