Best Tactical Gloves Reviewed & Rated
last updated
Mar 13, 2019
Whatever it is you're doing, opposable thumbs and the human ability to manipulate our environment are what made all the difference so long ago when we were first going up against nature man vs. wild. These days, our fingers are just as important but when it gets cold or when we're in a dangerous environment all too often our fingers are enfolded in bulky gloves that make our hands feel more like clubs than the amazingly dexterous ten digit wonders that helped us conquer the world. That's why you really should consider getting a pair of tactical gloves. If you're not sure what style you should go for, our list goes over the best on the market to help you find the right pair!
In a Hurry? The test winner after 14 hrs of research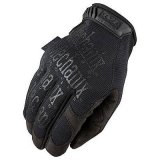 Mechanix MG-55-009
Why is it better?
Won't shrink after a machine wash
Single layer palm helps with natural movement
In a
Hurry? Editors choice: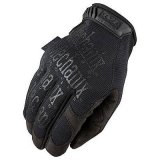 Test Winner: Mechanix MG-55-009

15
Researched Sources
112000
Reviews Considered
14
Hours Researching
15
Products Evaluated
Durability
Materials
Fit
Value
Features
By Default
BEST TACTICAL GLOVES REVIEWED & RATED
Won't shrink after a machine wash
Single layer palm helps with natural movement
Touchscreen compatible fingers would have made this perfect
Almost the perfect pair of gloves, this is the pair you want if your aim is for comfort, toughness, and a great fit. With added touchscreen capability, no other tactical glove on the market would be able to challenge this pair. This is the toughest tactical glove on the list and a true testament to the quality of the company.
Read more
Fits Just Right
All five available sizes have the best possible fit thanks to form-fitting TrekDry technology. Users will remain comfortable using these gloves for extended periods, even in the heat.
Features and Specifications
Thermal Plastic Rubber closure
Nylon web loop
Cost and Value
A low price and thousands of reviews put this product in the clear. There won't be any complaints from customers once they break these in.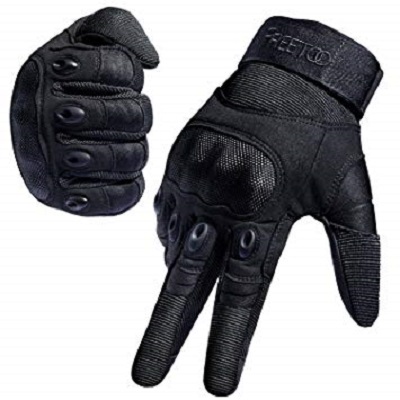 The Fabric doesn't limit hand movements
Good protection where you need it the most
Velcro will eventually wear out
Rugged gloves should also be comfortable for daily use, which is why the #2 product on the list covers a lot of important needs. This is one of the most reviewed gloves in the industry and has a huge positive following.
Read more
Breathable Nylon
The nylon also stretches, so adapts quite quickly to finger movements. Even though the gloves are strong, your hand won't feel stiff when using them.
Features and Specifications
Reinforced palm panel
Available in Medium, Large, XL and XXL
Cost and Value
Following the trend on the list, this is another low priced tactical glove that works well. Even with the Velcro lifespan, this is a valuable purchase.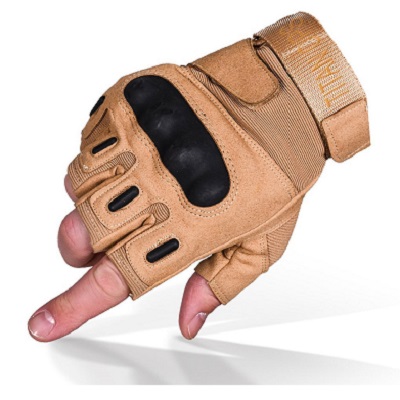 Comes out of the package without a strong factory smell
Good sizes whether choosing fingerless of full finger
Velcro wristband is smallish
Titan OPS Gear has a lot of buyers covered with their selection of tactical gloves. A lot of professionals depend on this model to see them through a hard day's work.
Read more
Two Great Choices
The company offers these gloves as fingerless or full finger, which is great for customers that like the form and want to buy both. By catering to both sides, customers can have the prime choice of either style.
Features and Specifications
Reinforced padded palm
Bacteria resistant/odor-free
Cost and Value
Customers won't have to break the bank to get one of the best tactical gloves on the list. Both styles are low priced and incredible value.
Great shock absorption for shooters
Keeps hands cool and dry
Rubber padding could be better
If ever there were a pair of gloves that looked like they can handle anything, it was this pair from Mechanix Wear. These are some of the toughest gloves on the list and were made to for roughhousing.
Read more
The Best Design
Looking at how rich the camo design it will make some customers wish that more companies offered it. This is by far the best-looking gloves on the list and they didn't even have to do anything jazzy with the design.
Features and Specifications
Dual layer internal fingertip reinforcement
XRD palm padding
Cost and Value
There is a low price attached to all of the sizes available, so customers can choose what they want without any surprises. The camo design alone makes it worth the value and will be a good choice for avid hunters.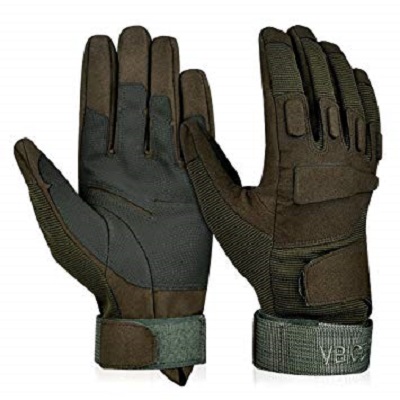 Can be attached to carabiners
Solid protection inside and out
This is the full version of the #6 product, so it has the same benefits with an additional layer of protection. It's a great alternative for buyers that need more protection than what fingerless gloves can offer.
Read more
Extra Colors
Not only does it add extra protection, but they also add new colors. Khaki and Sand have been added to the available color options.
Features and Specifications
Six available colors
Water resistant
Cost and Value
The price is no different than the fingerless versions, as they remain low. Buyers will get the best value when they purchase both the finger and fingerless versions.



Good fit for all hand sizes
Pure color profiles in Army Green
Takes some washing to get package smell to fade
By not going crazy with the design, Vbiger made a pair of tactical gloves that hug hands perfectly. They have a really nice feel to them even when handling heavy tasks.
Read more
Good Color Combinations
Available colors are Black, Army Green, Army Green 2, Beige 2 and Black 2. The Army Green's, in particular, are very pleasing to the eye.
Features and Specifications
Nylon Loop on the cuff
Double layer back design
Cost and Value
The quality is great with a very low price tag in all sizes. Customers are getting tremendous value with this deal, and it will last them for years.
7

. JIUSY Touch Screen Tactical Gloves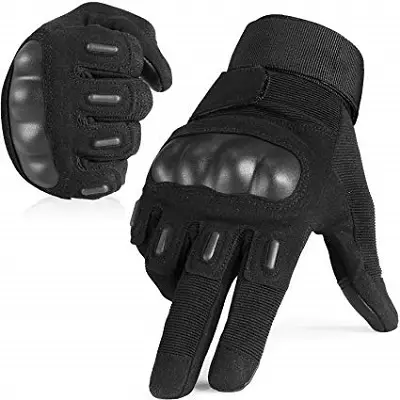 Versatile for many different uses
Great use of the best parts of nylon
This is a great pair of gloves, military style with the ability to interact with a touch screen that's actually expanded. Soft rubber knuckles make for ease of motion and nice breathable material make these a great choice. They come in on the low end when it comes to price so that's another plus.
Read more
Good Materials
Rubber knuckles, breathable nylon material make these a great choice not just for tactical wear but also as winter or biking gloves.
Features and Specifications
Molded Rubber knuckles and touchpad sensitive finger protection
Cost and Value
These gloves come in at about mid-range when it comes to price. But you get a lot of add-ons that make these a great choice.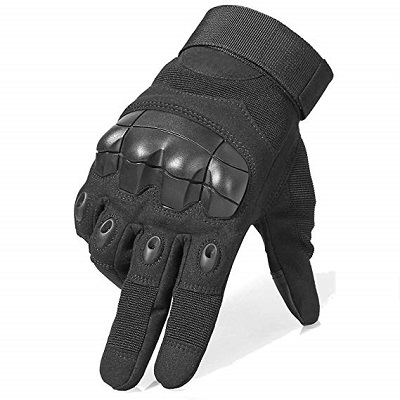 Adjustable nylon wrist strap
Breathable design to stretch and cool
The knuckle protection is a bit light compared to other gloves
Half finger gloves are just as popular as regular gloves, freeing the fingers for more light tasks. This is all done without compromising much of the protection of a regular glove.
Read more
Gets The Feeling Just Right
Half finger gloves are tricky to get right so that they don't cut off too early or go on too long when wearing them. Fuyuanda got it right with the length, and in multiple sizes.
Features and Specifications
Anti-skid PU palm material
PC knuckles protector
Cost and Value
This is one of the lowest priced tactical gloves on the list, fingerless or not. Buyers should purchase multiple pairs so they have a backup in case of an emergency.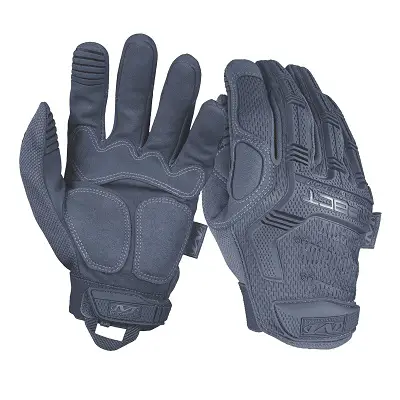 Great to use with weapons that have heavy recoil
Machine washable
Toughness comes to mind when buyers decide on a pair of any Mechanix Wear products. They are bulky, strong and will outlast a lot of normal accessories.
Read more
Impact Protection
Using reinforced Thermal Plastic Rubber finger guards and knuckle guards, users can take on heavy tasks. These same tasks would be hard on regular hands with other tactical gloves.
Features and Specifications
Form-fitting TrekDry material
Dual layer internal fingertip reinforcement
Cost and Value
Customers can get all of the sizes for a low price, even the largest size. These gloves are tough so you'll get instant value from their longevity.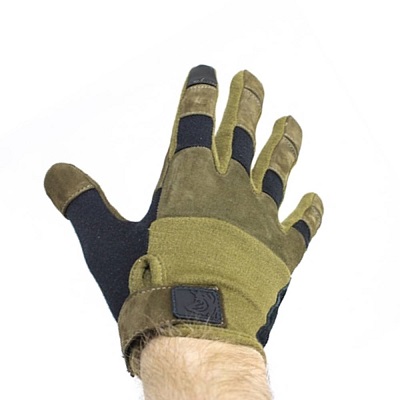 Great features for a user that depends on the tech
Material is thin and stretchable for larger hands
Some durability issues for rough users
The design is just right, and best of all the marketing hit the spot for interested buyers. Using some really quality materials, PIG created great tactical gloves for all users.
Read more
Can Be Used With Touch Screens
Any high tech users won't have to take their gloves off to use a touchscreen device. The conductive thumb and trigger finger material is reliable when using it with compatible touchscreen units.
Features and Specifications
Ventilated Forschette Material
Single layer multi-piece palm
Cost and Value
Starting off, the low price of these gloves should bring in a lot of interested buyers. Just be wary of any durability issues if you tend to get tough with accessories.
Criteria Used for Evaluation


Durability
Durability was a big criterion and was based on resistance to water, rips, tears and loose threads. If you've been using tactical gloves for a week and there are already loose threads appearing, then that may be a sign that they are not meant for the long haul. Toughness is the main ingredient of a good tactical glove, and they are meant to keep up with the abuse that is thrown at them. We ranked gloves based on how well they took abuse, regardless of their intended purpose. That means gloves that specifically identified themselves as hobby or professional products needed to pass the same durability tests. Gloves meant for hunting had to be as tough as gloves that were marketed for mountain climbing.


Materials
The material was on our radar at this point but was not a criterion that ranked the 'best' material. With all modern tactical gloves being made up of multiple materials, we made it a point to have our focus zeroed in on how well those materials worked together. Gloves were judged on their inside, outside, knuckle and wrist materials. They all had to score highly in each of these four areas to remain in the top ten.
There is no best material with tactical gloves since so many of them use multiple materials in one product. A nylon glove can be fitted with rubber knuckles, making the best use of both materials. The use of multiple materials is not limited to the outside of the glove. It isn't uncommon to see the inside of gloves prioritize comfort, leading to a different material being used. With all of these components working as one, naming a single best material for tactical gloves is out of the question. Brands that make smart decisions with how they blend materials will always provide a preferable model.


Fit
Available sizes were the next criteria that cut out a lot of the list, and it covered sizes available along with size transparency. Running large or small isn't a problem, but not having clear sizes listed is a problem. Companies that were favored with these criteria were open about each size, listing them in inches. The more sizes they had available the higher they ranked on the list. We ran into problems with some companies that only offered lettered sizes, leading a lot of customers to make blind purchases in hopes that they would fit. Brands that at least offered sizes on their own websites were not penalized if the information was easy to find.


Value
Prices were wildly fluctuating yet the actual products remained the same. We removed overly expensive tactical gloves from the list that didn't bring anything special to the table. Not a lot of big brand names were removed, and we instead got rid of a lot of the generic names that copied favorable features (but with low quality). This criteria cut the initial list in half and made it easier for us to move on to the other sections.
Two more factors we used to rate value was warranty coverage and customer service. These two are always hard to get right when dealing with products that are built for outdoor use. Some companies are easier to deal with than others, and this criterion reflects that. For the warranty, tactical gloves needed to meet at least minimum standards for the industry. So there was no favoritism shown for having an extra-long warranty since this criterion was more about passing a universal bar. Even still, several products failed in this respect and were removed from the list for having a subpar warranty, and in some cases no guarantees at all.
Customer service is a straightforward criterion that was easy to gauge. Based on wait time and how easy it was to contact the company, every product that made the top five was extraordinary. The bottom five wasn't too far off, and it allowed us to make some changes throughout the list. Brands that had live chat were especially pleasing to deal with and showed an urgency to get the customer to a representative. Email support was helpful and responded within 24 hours, even on the weekend.


Features
Extra features are a criterion that takes a good look at all the proprietary features or freebies a product includes in the package. Some of the extras that were important were wrist straps, a conductive material, impact nullification, anti-skid and sweat protection and no-melt/no-drip protection. Some products contained some of these features while others included all. Rather than reward products for the number of extras they included, we looked at the actual quality of these features to see if they clicked. Only a few products handled these extras well, so they were the only ones included on the list.
Expert Interviews & Opinions
Most Important Criteria
(According to our experts opinion)
Experts Opinion
Editors Opinion
Users Opinion
By Default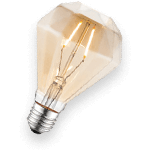 Maintenance and Cleaning Tips
Most of the gloves on the list are machine washable, but there are a select few which need to be hand washed. Pay close attention to these, since machine washing them could damage the fabric. It could also shorten the life of the product by a lot, causing stitching to come undone after only light use.
What Should I Look For?
A secure fit, whether it is form fitting proprietary material or industry-wide hook and loop setups. This feature alone is worth spending extra money on for long-term satisfaction. Pay close attention to what brands may name this since it is different depending on the technology they use.
Other Factors to Consider


Brand
A top brand to mention is Mechanix, a company that usually gets the fit just right. The big things with tactical gloves are not only how they fit, but where the knuckle guards land when you make a fist. Mechanix seems to have done the best job with this, and it shows in all of their listed products. That being said, it's a full market, Vbiger and Titantops are also great options. you can also choose between full finger gloves, half finger gloves or ones that do double duty. Point is the market is saturated enough that if you look around you're going to be able to find exactly what you want here in our list so take some time to look around and go ahead and order a pair of these, once you get them on, you'll never go back to the bulky, puffy, ski glove of your youth.


Style
When we handle design as a criterion, it is usually based on user preference and brands attention to detail. This time around, the design criteria was locked to available colors and if the company offered a fingerless option. We didn't penalize any products for not having a fingerless option for their models, but we did take away points if there was only one color to choose from. Little aesthetics like this is important for professional use when a single color might not be allowed. Several products were favored with criteria by having both fingerless and color options in the mix.
Frequently Asked Questions
q:

Is It Beneficial To Have Half Finger Gloves?

a:

Fingerless gloves are great to have when you need to interact with things that would be a total hassle while wearing regular gloves. Tactical gloves are available in fingerless models, and yes there are benefits. The first benefit is better air circulation when doing the heavy lifting, whether by sport or industrial. But the main reason people wear fingerless tactical gloves has more to do with maneuverability. When doing anything that requires precise finger movement (like shooting) fingerless gloves have a clear advantage. With all of the modern breakthroughs with tactical gloves, the complaint about them being restrictive is beginning to be old news. Updated versions now offer specialized thumb bumps so you can interact with electronics while other versions minimize the restrictions of precise finger movement. So with the right tactical glove purchase, fingerless gloves won't be required to get the best experience. Customers might not always have the option to choose fingerless, so some brands are limited to this option.
q:

How Much Of A Difference Does The Right Size Make?

a:

It makes all of the difference in the world and changes how you interact with objects while wearing the gloves. A loose fit won't be as comfortable and there is a danger that it won't protect your hands correctly. This is most notable when needing grip, where there is a good chance the gloves will slip off as you're holding an object. At the very least they will not stay in place, so whatever advantages you had with premium tactical gloves will be nullified by a bad fit. Companies do a good job of using descriptive sizing charts, so paying attention to the features will handle any sizing issues.
q:

Can Tactical Gloves Be Washed?

a:

Yes, but customers have to be mindful of what settings to put the gloves on. Some brands are picky about cycles, while others are picky about drying. The safe way for any product is to hand wash and air dry, but it isn't necessary to do away with the automated methods if you follow directions. Washing tactical gloves the wrong way leads to discoloration and size changes, but nothing too dramatic that would make them unusable. They're tough, so a mistake in the laundry won't render them useless. Brands that have generous wash/dry options are the best since you can throw them in with regular laundry.
q:

Why Does Breathability Matter?

a:

Gloves that aren't breathable will make your hands sweat when worn for too long. They also dry slowly compared to gloves with better construction. Sweaty hands are not only uncomfortable but make the inside of a tactical glove smell like gym socks. Gloves with good breathability will keep hands cool and dry, even in humid conditions. Users with sweat conditions can also fill the inside of their gloves with baby powder to lessen the chances of it being an issue. This is, of course, optional, which is why it's better to go with tactical gloves that have breathable construction.
q:

Is Chafing A Concern For The Wrist Area?

a:

Modern tactical gloves provide much better wrist support when necessary. Sometimes the wrist portion of the glove is made from a softer material, or other brands decide to make the wristband adjustable. Chafing is no longer an issue unless you're dealing with tough fabric in that area. Other added benefits of the improved wrist material come down to not putting pressure on that area. Older products would rely on tightness in the wrist area as a means to support the entire glove. This had the unintended effect of cutting off circulation if it was too tight. With much more expanded options in this area, customers can make a comfortable buying decision without feeling the purchase has a handicap.
q:

Why Is Knuckle Padding Needed?

a:

Besides the extra protection to a vital area, tactical gloves with strong knuckle padding can also be used as knuckle dusters. This is a very specific use, yet only one of the many advantages of having padding in the area. Another reason good knuckle padding may interest customers has to do with how it handles knuckle splay and rotation. Tactical gloves must offer freedom of movement despite their thick protection. So even if the gloves are on the heavy side they are still expected to be nimble in certain areas. Knuckle padding is one of those key areas, so any quality product will put a lot of resources into reinforcing that feature.
q:

What Professions And Hobbies Need Tactical Gloves?

a:

Security, industrial, mountain climbing, hiking military are just some of the professions and hobbies that benefit from tactical gloves. Even low key hobbies like paintball have found a use for them since there is enough protection to absorb hits from paintballs. This also applies to airsoft sports, which in some instances can be even more hardcore than paintball. Whatever the hobby or profession they are used for, tactical gloves are built with toughness in mind. But the key is not restricting movement in the fingers, at least not to a level where the user is at a disadvantage.
q:

When Gloves Get Wet Do They Lose Durability?

a:

Only cheap tactical gloves lose durability when they get wet. High-quality gloves will fall back on their breathability feature to get dry quicker. High-quality tactical gloves that get wet won't get a penalty for durability, and if the wrist portion of the glove is sealed correctly the insides won't even get wet. Brands that specialize in grip features are superior since you can still use them while wet without much of a grip loss.
q:

What Are Some Special Features Customers Should Look For?

a:

For maximum flexibility, customers should be on the lookout for fingerless tactical gloves when necessary. The extra boost in flexibility is worth it for some customers and some companies handle it better than others. The branding for fingerless models is clear, so they are easy to pick out from the rest of the tactical gloves on the market.
q:

How Long Do Tactical Gloves Last?

a:

Even if you're tough on them, tactical gloves should last for years. The first thing to go will be the stickiness of the Velcro (if it uses it) and the last will be the stitching. Unless you are a hardcore mountain climber, it will be a long while before this begins to happen.
q:

Can All Tactical Gloves Be Used With A Touchscreen?

a:

Only a select few have touchscreen capabilities, and it comes with less protection by default. The tradeoff for that feature is always going cost a little bit of protection.
q:

How Much Protection Do Tactical Gloves Offer?

a:

Depending on which ones you pick, they can protect you from cuts, scrapes, and bruises. They are especially useful when you deal with a lot of friction from metallic objects on a daily basis.