Best Columbia Jackets Reviewed & Rated for Quality
In a
Hurry? Editors choice: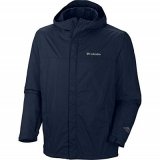 Test Winner: Watertight II

The
Columbia Company
is an industry leader in outdoor apparel and products, ranging from boots, jackets, shirts, pants and many other things for 80 years. The company was founded back in 1938 as a very small, family-owned hat company. Since then, it has grown into a very well-liked business that many turn to for all of your outdoor gear. With cold weather being an issue within any climate,
jackets
are important to everyone. A great quality jacket will keep you warm and dry in the outdoors, regardless if you are on some amazing outdoor adventure or simply
taking your dog for a walk
. Now choosing the right Columbia jacket has never been easier with this list at your fingertips!
Standout Picks
Criteria Used for Evaluation
Comfort
There are several details that you should keep in mind while shopping for a comfortable jacket. As you will want to pick one that will also be effective for your needs. Material plays an important role. Choose a jacket that is labeled as waterproof, spring and fall can be very wet seasons. A water-resistant jacket will only withstand a short period of time out in the rain, causing you to become wet and cold. Waterproof jackets will resist the moisture for longer periods of time, this will keep you warm and dry for longer.
Look for a jacket with good seam construction, seams are where you are most likely to find moisture leaking in. Finding a jacket that has welded or double stitched seams will be best suitable. A comfortable jacket should be lightweight, with no lining, this will eliminate the extra weight in the event you wind up carrying the jacket rather than wearing it. The jacket should have enough room on the inside to allow layering. This is where a bulk of your warmth will come from.
Fit also plays a big role in comfort. Make sure the sizing is correct and check out reviews and see what others have said about the jacket.
Materials
The material of the jacket is very important and will affect the jacket's functionality. Here are some different materials to look for:
Outside Shell
Hardshell jackets are made of multiple layers of material which are designed to be breathable and waterproof. They provide protection from rain, wind, and snow.
Softshell jackets are much lighter than hardshell jackets but offer less waterproofing capabilities but they are typically more breathable. The softshell is made of stretchy materials and are good in dry climates where the users are doing physical activities in which their jackets may need to breathe more to let out somebody heat or perspiration.
Insulation
The insulation of the jacket is where you will get your warmth from. Just keep in mind the thicker the insulation of the jacket the warmer you will be. There are three main types of insulation typically used by manufacturers for winter jackets they are down feathers, synthetic, and sometimes fleece.
Down Insulation
A jacket insulated with down is known for being warm but can be a hassle when it comes to caring for a down jacket. Although they are warm, down jackets are not the best choice for holding up to the elements. With advances in technology, some manufacturers have included an extra layer, under the outer shell, to protect the down insulation from getting wet.
Synthetic Insulation
Synthetic insulation is a collection of spun fiber, that is then placed into the lining of the jacket. This is done so that the jacket has the feel of being down-filled, without the downfall of the clumping that down does when it gets wet. A couple of advantages to synthetic insulation are that when wet synthetic insulation will dry out better and faster than down insulation. One downfall to synthetic insulation, over time the insulation tends to lose its "fluff", this causes loss of warmth over time.
Fleece Insulation
Fleece is more of a lining than insulation, but the fleece lining is where you will get your warmth from in this type of jacket. Fleece is typically made to look like the wool from sheep giving your jacket more curb appeal. A downfall to fleece lining would be that it can only be so thick. This will limit the amount of warmth you actually get from the jacket.
When we talk about the material that each coat is made out of, our dedication is to only share the best of the best. With that, we also wanted to share a variety. Therefore, we included everything from fleece-style coats to softshell coats designed for extreme weather. The reason we took coat material into such an important consideration is that these products are made for the outdoor active individual. Therefore, we had to ensure that each product was designed with top of the line materials that could withstand the test of time. What we discovered is that each product is formulated, tested, and designed to withstand some of the most rigorous environments that occur today.
This is great news for individuals considering getting a Columbia coat or are not familiar with the brand. In fact, their materials are designed for activewear individuals that love to explore and be out in the world. With that said, their materials are designed for below zero temperature to extreme rain and other weather environments. This level of material quality is only matched by their design and aesthetic appeal, which makes them one of the unique companies available today.
Style
Technical Jackets
Technical jackets are not necessarily considered a winter jacket, but they are generally geared towards athletic activities which can be done during the wintertime. You will find that a technical jacket will have a slightly different cut than a casual jacket. This is because technical jackets are made to support the movements of the athlete who wears them.
Technical jackets usually come with multiple layers to provide protection from the elements. They will be weather resistant, breathable, and come in different levels of insulation. Technical jackets can have materials in areas that might wear quickly. These jackets are also sometimes armed with extra pockets, hoods that can be used with helmets, and possibly special zippers for harnesses.
These winter jackets normally come with a higher price tag, due to the higher cost materials used to make the jacket. You can certainly purchase one and use it as an everyday jacket, but when looking for a more casual jacket, all the bells and whistles in a technical jacket are not necessary.
Casual Jackets
Casual jackets are what you typically see people wearing around town. These are more focused on protection against the weather and element. Most will be waterproof, but at the very least they will be water-resistant. Casual jackets are typically heavier than a technical jacket, this is due to the insulation, plus they are bulkier fitting than the technical jackets are.
Just as with the technical jacket, casual jackets tend to come with added features to attract a wide variety of clientele. Some of the features you may find in a casual jacket might include pockets designed for electronics, fur lining around the cuffs or hood, detachable lining.
The Coat Design
One of the aspects that makes these so unique is not only its highly recognizable logo but the style and design of many of its products. In fact, many of their products still look like timeless pieces of outdoor wear with a hint of modern innovation. In any case, the coat designs are masterful and created with top of the line artistic abilities. Now, the reason we included this criterion is that we wanted to showcase a wide variety of design styles. Whether it was the all polyester fleece or the softshell for all-purpose weather protection, we wanted a wide variety that users would find interesting.
In that, we thought of every possible situation that an individual can be in when they seek the best possible coats out there. For example, we included rainy days, snowy days, bad weather days, light moisture days, each design has a specific purpose and we wanted to include as many as possible when coming up with these specific criteria. Other than that, we wanted a wide variety of color choices and styles for individuals to pick from and so, we came up with the next criteria, one we often include when it comes to sportswear.
Protection
Waterproof Yet Breathable
Protection like this allows sweat to escape from the inside while keeping the moisture at bay on the outside. This type of rain gear is perfect for those who intend to work up a sweat while outdoors.
Water Resistant
This type of protection works well in light rain for short periods of time only. They definitely won't withstand heavy downpours or long exposure to the elements.
Waterproof with no Breathability
Rain gear like this can be slightly heavy, but effective. You wouldn't want to wear this type of protection if you intend to be active, as the inside of this gear tends to get wet as well, causing it to become slick.
Features
Here are some features you should look out for:
Seams
When a jacket is completely waterproofed, the seams will need to be sealed off as well. The seams of the jacket are known for letting water in when left untreated. Luckily for us, in order to be considered completely waterproof, manufacturers must tape their seams to prevent such leakage.
Zippers
The zippers on your rain jacket will have protection added to them as well, for keeping water out. You may find a rubber strip behind the zipper, this will block water from the inside. Other rain jackets will add covers, or flaps, over the top of the zipper and its teeth. This will reflect water as it hits the flap.
Vents
To add to the breathability of a rain jacket some manufacturers have been known to add vents in the jacket design. This will give you a higher level of breathability, as the vents will provide better air circulation.
Turbo Down
Turbo Down is a combination of several technologies put together for an end result of an enhanced down insulation. It is known for limiting the number of cold spots and keeps you warmer than just having down filling.
Turbo Down Wave
An extra layer of down fill is added to the jacket. Between the layers is of synthetic insulation, these layers are then welded together for better performance. This will prevent the loss of body heat through the lines from stitching.
Heat Reflective
Omni-Heat ™ 3D is a fabric that is added to the jacket to help hold your body heat in. The silver dots on the material are said to reflect the heat from your body trapping it inside your jacket. This will help to regulate your body temperature and prevent you from becoming cold.
Waterproofing
This simply means that the outer layer of the jacket doesn't allow moisture inside of the jacket. Keeping you warm and dry all at the same time. Columbia has added an extra feature to their waterproofing, they use a material that is breathable, which allows sweat to get out without allowing moisture in.
10 Best Columbia Jackets
The Watertight II Jacket is a one of a kind jacket that offers both warmth and dryness while wearing it. Made as a raincoat, this jacket will keep the rain and moisture away from the skin, preventing the cold and damp feeling. This is a full zip, hooded jacket that is definitely one of the best jackets available on the market, which is why it is in the top list! The added drawstring allows you to enclose around your head and neck, keeping dry and warm!
Moisture Management
Stay dry with the Watertight II Jacket. This jacket has been made from a weaved nylon material that assists in water resistance and keeps the damp, cold feeling off of your skin. The added benefit of waterproofing assists in keeping you warm and comfortable for long periods of time out in the rain.
Breathability
It is incredibly breathable and allows airflow to remain constant within the jacket. When you start to sweat, the ventilation allows your sweat to dry out immediately, making the moisture management benefit even better with the optimal breathability!
Cost and Value
Ready for a controlled comfort? This has just the right comfort for any situation that mother nature may throw your way. Maintaining dryness with 100% nylon materials, this jacket also keeps you dry with added ventilation, causing a constant airflow. Flexible and comfortable, this jacket offers a drawstring hem, which can be adjusted to comfort and a soft inside to prevent any chafe. At an affordable price, you can't go wrong!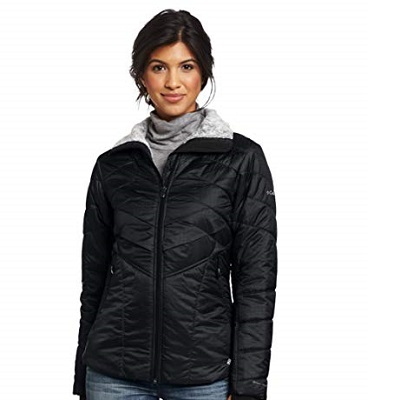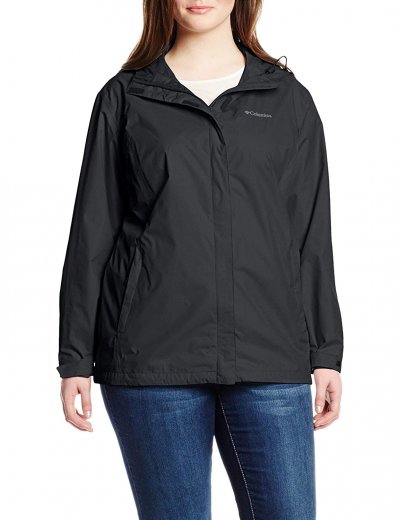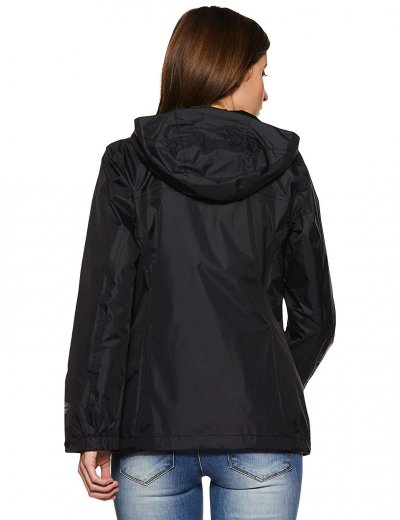 This jacket has some pretty serious benefits to whoever chooses to wear it. Made with some of Columbia's best technology, this jacket is sure to keep you warm and toasty on those cold winter days.
Thermal Reflective
This jacket is armed with a lining that will reflect your body heat, keeping it stored in the jacket. Think of it like recycling your own heat source, this technology will keep you warmer than your average winter jacket.
Water Resistant Outer Shell
The outer shell of this jacket was made to be water-resistant, keeping moisture away from your body. This will help to keep you warm and dry even during a snow storm. Added to this jacket for comfort and style are the cuffs that also have thumb holes. These cuffs are an added form of protection to your hands, keeping them slightly warmer on those cooler days.
Cost and Value
The value of this jacket by far outweighs the cost. The technology added to this jacket will keep you safe and stylish all at the same time. With a stylish collar that can be folded down or worn up to keep your neck warm and protected from the cold. So many benefits in such a small package.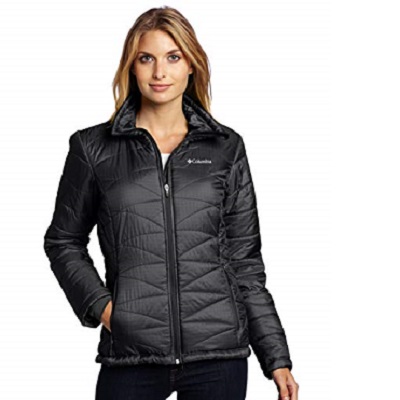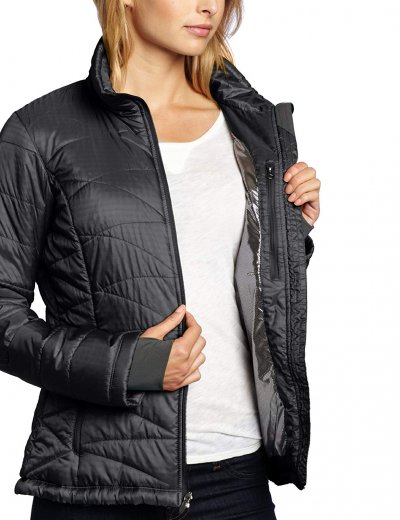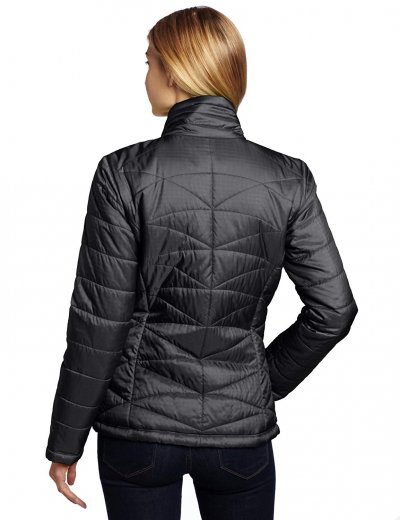 Made for comfort and warmth, the Mighty Lite III is one of the greatest jackets available for warmth. Added technologies trap heat, maintaining a comfortable and cozy temperature control for your body. Cuffed sleeves give you added protection to the elements while assisting in trapping heat and keeping cold out. Both insulated and water-resistant, the Mighty Lite III is made to stand up to all of mother nature's fits!
Insulated
This has a technology that offers a thermal heat trap feeling. Keeping constant warmth, the Omni-heat insulation is designed to keep you extra warm in the coldest climates. With an added water resistance, you can be sure that this technology also keeps moisture at bay, giving you added protection against the elements.
Comfort Cuffs
It has added comfort for you around the cuffs. The cuffed sleeves maintain a secured and closed grip around the wrists that will deliver a solid block from cool breezes. Padded for added comfort, these comfort cuffs will stay out of the way and comfortable the entire time you are in your jacket. Look no further, the Mighty Lite III is the jacket for you.
Cost and Value
This has so many benefits to offer you. With the thermal technologies and enclosed cuffs, this jacket is bound to keep the cool air out while maintaining warmth within the enclosed jacket. The on-seam zipper gives you a sense of ease knowing that your jacket will continuously function without skipping a beat. If you are looking for a warm jacket, this is the best one for you.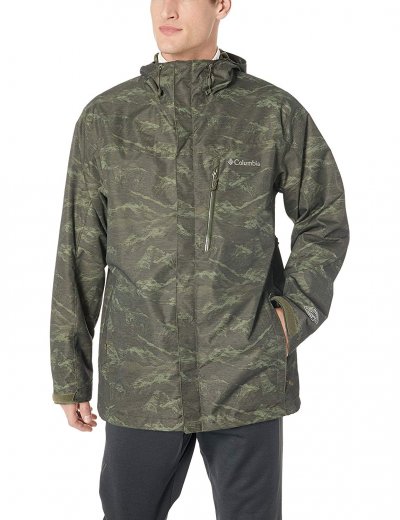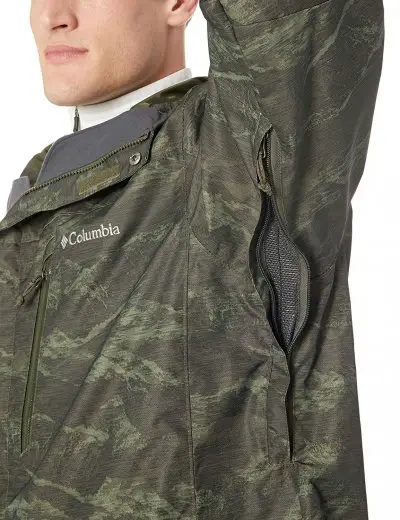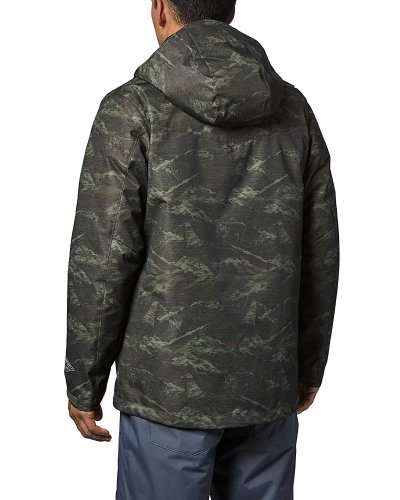 We love the Whirlibird because it has that cool combat jacket vibe but is really all kinds of functional and actually sells itself as being three jackets in one. The long outer liner is water-resistant and hooded, and an inner shell that retains warmth and makes sure the weather never gets in. But there are also all kinds of neat features in this jacket like a zippable seam and a water repellent hood that set it way above even some of the others on our list.
Three Jackets In One
You've got the warm repellent liner and then you've got the larger parka type out shell. Both of them are highly water-resistant and both are incredibly warm. And they fit together to make one fantastic jacket with thermal heat retention nice reflectivity but comes with a zipper lined underarm liner to let in some cool air if things get a bit too warm.
Omni Shield Technology
Not only does this jacket come in a unique 3-in-1 jacket combo but it also comes with the special Omni shield technology. What this means for you is that no matter how dirty you get this jacket you won't have any trouble getting it clean. The Omni Shield resists moisture and won't absorb stains and will clean easily.
Cost and Value
This is about mid-range for price setting. It has a great look, it's dirt-resistant and keeps heat in effectively. It also has a great 3-in-1 jacket with an inner and outer liner, all of which are water-resistant but also incredibly breathable.

Looking for a versatile jacket that will get the job done, no matter what? The Switchback II is one of the greatest jackets on the market for many reasons that support the cost! Waterproof and breathable, this jacket maintains a constant comfort that will keep a smile on your face for many hours to come. Machine washable, keep this looking fresh and clean for long periods of time! Be ready for any situation in the Switchback II.
Omni-Shield Stain and Water Protection
This offers added protection that will keep your jacket looking beautiful for many uses to come. The Omni-shield helps maintain a good appearance and dryness while out and about, in your jacket. With this technology, you no longer have to worry about stains and water damage as this jacket is made to repel these, keeping a beautiful appearance.
Back Venting System
Designed for any condition, the Switchback II offers a back venting system to maintain a constant airflow within. When sweat starts to produce, it is immediately wicked away, using the back venting system. The airflow comes in a dries out the sweat as fast as it is produced, keeping a cool, comfortable feel.
Cost and Value
The jacket speaks for itself when it comes to value. With so many benefits, this jacket assists in maintaining its own appearance while resisting water from entering and staining the material. The added hood helps maintain warmth for bad weather and a back venting system allows for constant airflow, keeping sweat controlled at all times. Why pass on a great item at such a great price?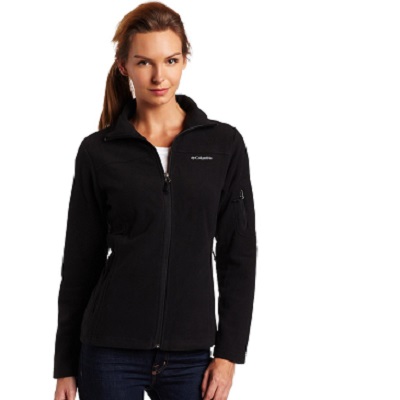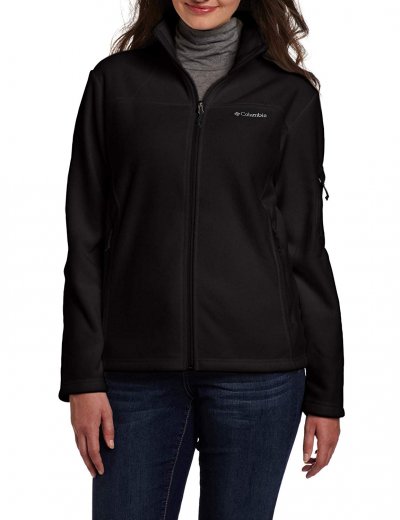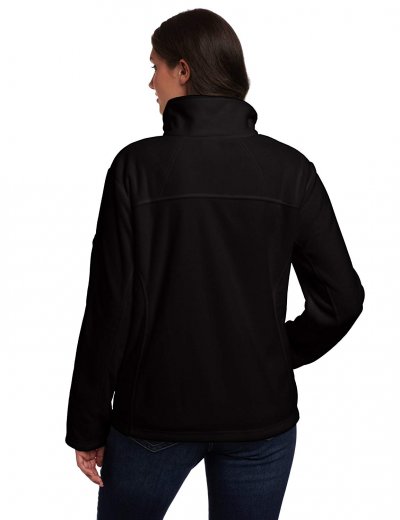 The Fast Trek II offers a 4-way comfort stretch. This jacket offers incredible comfort and a great fitted style. Making it versatile for any situation, this jacket can be dressed up or dressed down and allows you to maintain a sense of style and comfort. Special technologies offer a stain and water-resistant layer, keeping you warm and comfortable for hours in the cold.
100% Polyester Microfleece
This is a super soft and super flexible microfleece jacket. With the comfort and warmth of wool, at a fraction of the price, the microfleece is a durable material that maintains its softness for several uses and over long periods of time. The microfleece is made from a polyester material that will keep the shape for long wear.
4- Way Stretch
It offers excellent material that is both durable and flexible. Made with 4-way stretch material, this fitted jacket has the ability to move with your body, making every movement feel natural and free. With all this added comfort, it's hard to pass this jacket up!
Cost and Value
The quality this has to offer you is beyond amazing. Added 4-way stretch material allows you to move freely at all times, maintaining a natural feel in any situation, active or not. Stain and water-resistant, the jacket holds its shape and keeps you dry during the most extreme conditions. At an affordable price, this jacket is definitely the one for you.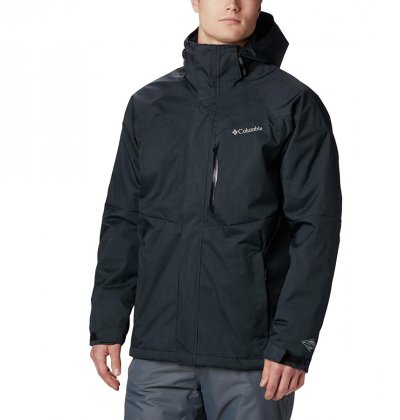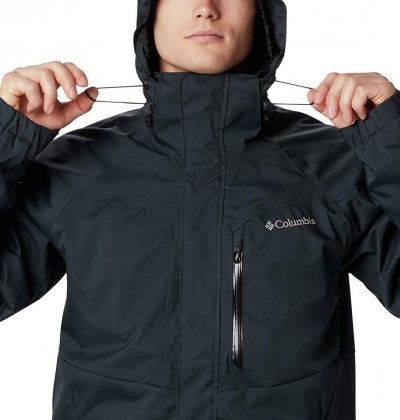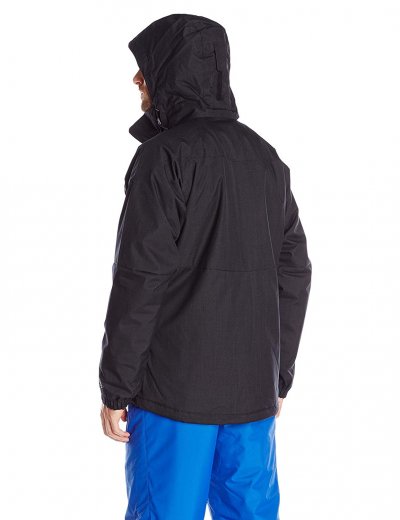 An iconic Columbia look this jacket is built to stand up to tough weather and keep everything inside of it warm and very, dry. But despite its waterproof nature it's also surprisingly breathable so you won't have to give up comfort when you're looking for a waterproof jacket.
Rugged
Everything about this jacket screams rugged. It's well stitched, it's well put together and strong and big and will keep you warm and dry no matter how hard the wind is blowing or how much rain is falling.
Easy Clean
Unlike a lot of waterproof warm jackets, this coat is designed to be machine washable. That's because of its unique 100 percent polyester construction that keeps water out and also wicks water away from your skin. But best of all when you've been wearing this jacket for just a few too many days, just chuck it in the wash.
Cost and Value
A bit higher on the scale of Columbia products but still if you're looking for a jacket that's meant to be worn in the nastiest of weather than this is the jacket that's going to work for you.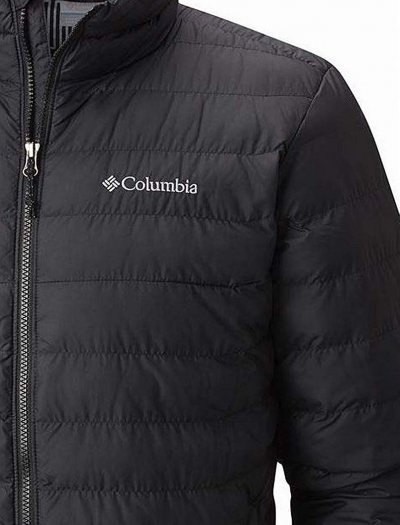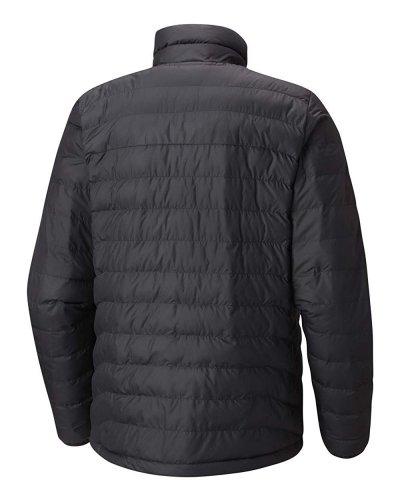 Another classic jacket this puffy coat is great for the ski slopes and great to keep the warmth in and it looks great no matter where you're wearing it. It has a sturdy outer zipper and tough stitched pockets so no matter what the weather this jacket will keep you warm and looking great.
Polyester Construction
What this means is that it will keep you plenty warm and it will remain easily washable and stand up to many washings and come out looking like a million bucks.
Puffer Style
The puffer style manages to keep all that body heat inside the jacket where it belongs but keeps the biting cold out.
Cost and Value
This jacket comes in at a great mid-level price. Columbia jackets are never quite as cheap as you'd hope but you're getting years of quality here so it's worth it.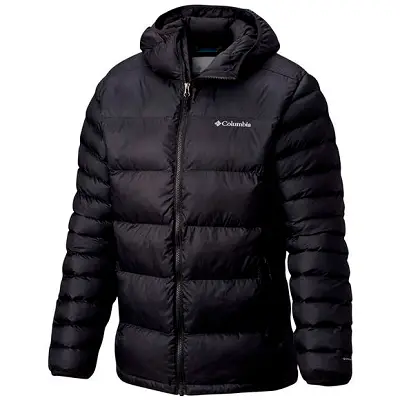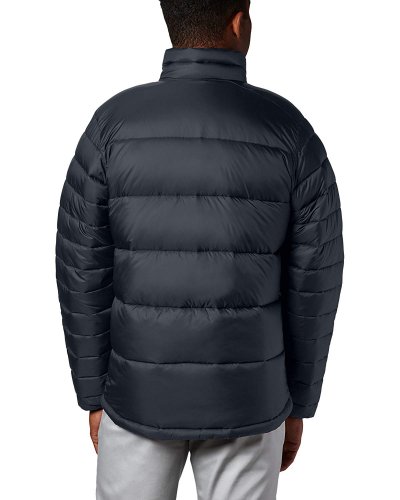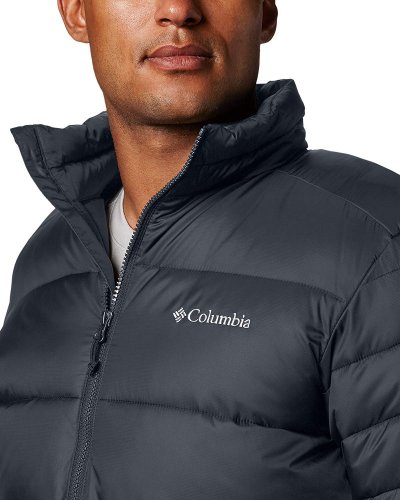 This jacket is stylish while being fully functional by offering you resistance to the elements. With several color options available on the market you are sure to find one that catches your eye. The insulation to this jacket is what helps provide that puffy look that makes this jacket look so stylish.
Quilted
This jacket comes with a pattern that adds style sewn into the shell of the jacket. This pattern is what gives the outer shell of the jacket that quilted look that so many people are looking for. Combine that with the color selection provided for this jacket and you are sure to turn some heads on the street.
Insulation
To give this jacket the warmth and flair it needs, it has been insulated with a material that resembles down. This type of insulation gives this jacket that puffy look and feel. That insulation isn't just for looks though, this is also where the jacket gets its warmth.
Cost and Value
This jacket has a relatively lower cost than some others on the market. While it is lacking in cost, this jacket is surely not lacking in style usefulness. This jacket has the capability to keep you both warm and dry at the same time. As the outer shell has a cool quilted pattern, it is also water-resistant. Giving this jacket some serious potential.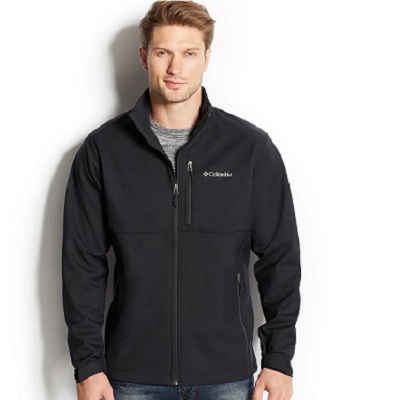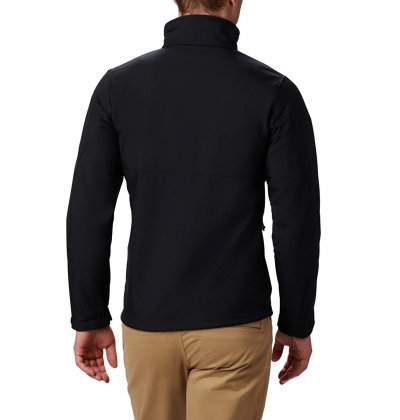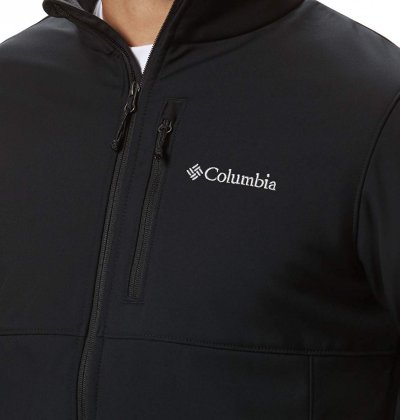 Versatile and stylish, the Ascender Softshell is a great jacket for any occasion. Wind and water-resistant, this has many features and benefits to help battle uncomfortable elements. Added pockets that zip will give you extra storage and security while the adjustable, stand up collar gives you comfort and control of the heat on your neck.
Stand Up Collar
The Ascender Softshell has a stand-up collar that is designed to give you added comfort. Being a soft material, this collar will maintain the shape but also protect your neck from unwanted breezes that can come in windy situations.
Extra Storage
Extra storage is always a plus when you have to wear a jacket or in any other situation. The jacket has added pockets on both the chest and at the hips that zip and maintain security for all of your belongings that you will carry with you in your pockets. On-Seam zippers prevent snagging and will maintain operation for the life of the jacket.
Cost and Value
Having a durable product has never been more important when referring to a jacket! Keeping warm is important and a number one factor with the Ascender Softshell. Both weatherproof and durable, this jacket has been made to maintain constant protection against all of nature's extreme conditions, keeping you safe and warm. Additional storage built right into the jacket is an added convenience to you and your belongings as well!

Subscribe to our Newsletter