Best Tactical Backpacks Reviewed & Rated for Quality
It is becoming more normal for those who are an avid outdoorsman, casual hiker, seasoned hunter, survivalist, military personnel, law enforcement, to utilize a tactical backpack. They underhand the importance of having a high-quality, well-designed backpack. The best tactical backpacks must be both extremely durable and offer superior functionality. They must also offer ample space to carry all your gear and stand up to the worst of conditions.
Gimmicky features are not a necessity for tactical backpacks. Instead, they focus on the many features it offers, which help make them versatile. This is one of the many reasons why it can be a confusing and tedious task choosing the one that best fits your needs among the many options available on the market today.
Featured Recommendations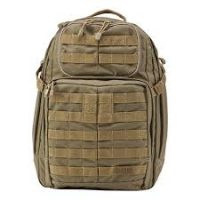 5.11 Tactical Rush 24

Our rating
1050D
Price:

See Here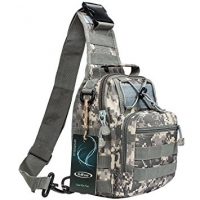 G4Free Outdoor

Our rating
Mulit-Functional
Price:

See Here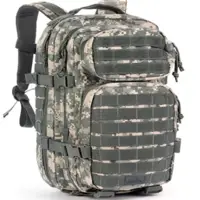 RedRock Outdoor

Our rating
Fully adjustable
Price:

See Here

Tactical backpacks are built from some of the sturdiest and strongest materials available, offering some of the most spacious compartments of any other type of backpack, and are incredibly comfortable.
We took the work out of researching for you by creating this list of the best tactical backpacks. We have combed through lists upon lists of products claiming to be the best. After creating an extensive list of criteria to evaluate each product, we eliminated enough choices to create this special list. Today, we are proud to present to you the 10 best tactical backpacks on the market today. Depending on your specific needs, one of these products can most certainly make a difference in your life.
10 Best Tactical Backpacks
1. 5.11 Tactical Rush 24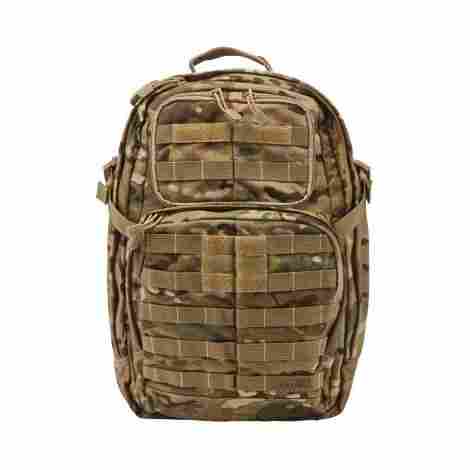 When it comes to the pinnacle of the tactical backpack industry, there is the 5.11 Tactical Rush 24 Backpack. This is, without question, one of the best and well-developed tactical bag on the market today. You can expect this product to be constructed from only the best materials and offer a wealth of spacious features. Additionally, consumers can pick from six different colors and designs, adding to this product's claim to be the king.
Expand to see more
1050D Nylon Materials

What separates this product from many other tactical backpacks is how it is built. This product is made from some of the strongest and most durable materials that manufacturers can use today. This backpack is made from 1050D nylon and even includes a highly-advanced water repellent coating to avoid water damaging the surface of the back pack. Please note, this feature does NOT make the backpack waterproof.

Spacious and Roomy

If there is one thing that customers love about tactical backpacks, it's the amount of storage space that manufacturers include. With this specific product, you will find that you can fit over 37 liters, which is actually 2275 cubic inches big. So, whether you need to squeeze traveling or hiking gear, clothes, or even a laptop, this tactical bag can handle it all. The exterior part of the pack has a high-quality SlickStick web platform, which can also prove beneficial.

Cost and Value

When you consider the materials used to build this backpack, alongside some of the unique features, you might understand why this product is the most expensive tactical bag on the market today. The backpack is literally steps ahead of the competition, offering consumers durability and innovation that other companies can't. Whether you are looking for a bag for extensive outdoor use, military deployment, or traveling, this tactical backpack can rise to the occasion, and more.

Seven compartments
Contoured comfortable straps
Foam padded back panel to ensure optimal airflow
2. G4Free Outdoor
For some consumers, spending a lot of money on a backpack does not seem like an intelligent investment. Depending on your needs, perhaps what you are looking for is a high-quality, cost-friendly backpack that boasts similar value and features to some of the best on the market. This is where the G4Free Outdoor Tactical Backpack comes into the picture. This over the chest bag is a lightweight option for consumers that are seeking and easy-to-carry bag for any day needs. Whether it's hiking, fishing, or even school, this product is a considerable contender.
Expand to see more
Multifunctional

What's nice about this tactical backpack is that it was designed for multifunctional uses. In other words, whether you are wanting a high-quality tactical backpack, first-aid kit, hand bag, or even a sling pack – this backpack can take on many different forms. This is great for adventurous people who need a backpack to go everywhere with them. The best part is, this bag is meant to last.

Lightweight and Durable Build

When picking out a tactical backpack, it's important to pay close attention to the weight of the product. You would not want to purchase a heavy backpack that then, you have to pack with some personal belongings, making the bag even heavier, right? Well, this bag is made from 600D high quality polyester fabric that is not only lightweight in nature, it's also quite durable.

Cost and Value

What shocks so many consumers about this product is how cost-friendly it really is. There are not too many products in the industry that are as cheap as this one – and offer the value of a bag that costs double, or more. Now, just because the bag is relatively cheap does not mean the material or the quality of the bag is cheap. Consumers can attest that this is one great bag that's cost-friendly and full of value.

This tactical backpack is small and light weight, making it easy to carry and move around with.
Consumers can select from six different color and design options.
This product is multifunctional, meaning consumers can use it for many different activities.
Made from quality 600D polyester fabric.
Compartments are quite odd shaped, making them difficult to use.
Zippers are prone to break or rip off.
3. RedRock Outdoor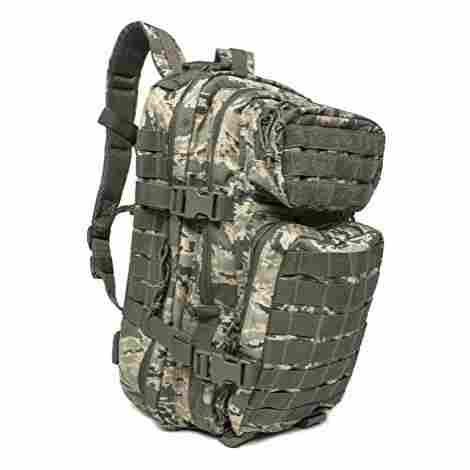 The RedRock Outdoor Gear Assault Pack is a great tactical backpack that many consumers are flocking towards today. The manufacturer of this product has found a way to offer consumers some unique, high-quality ventilation innovations and control over their comfort, all at which comes at a cost-friendly price tag. With over nine different color options and designs to pick from, this is a worth competitor that secured a spot on our list.
Expand to see more
Good Ventilation

Have you ever ordered a backpack before that had a poorly designed back panel and, as a result, your back would sweat like crazy? Well, wearing a tactical backpack can leave consumers more prone to this circumstance as many people wear these products all day. So, this manufacturer infused a unique mesh ventilated material into the back panel. Due to this, consumers have noted a better since of comfortability, stability, and less sweat or odors.

Comfortability in Design

One of the biggest selling points of this backpack is the comfortability that was infused into the design of the product. What we mean is, it's clear that the manufacturer wanted to offer their audience more comfortability than other models and competitors. With adjustable and padded shoulder straps and quick release compression straps, you have full control over your comfort, which is an added bonus.

Cost and Value

As we said earlier in this review, this is a great tactical bag that is offered at a cost-friendly price. While it's slightly more expensive than the G4Free bag, this bag comes with enough features and value to deserve its price. If you are looking for a backpack for everyday adventures, travel, or work, this is a great choice that can be long-lasting compliment, if it's taken care of properly.

The exterior part of the tactical backpack is well design and built.
Each compartment and pocket is incredibly spacious and roomy.
Mesh ventilated back feature is great to minimize moisture build up on the back.
Consumers can select from 9 different colors and designs.
Comes with multiple comfortability and stability features.
Interior stitching is poorly done.
Clips and rings on the product are made of plastic.
4. Reebow Gear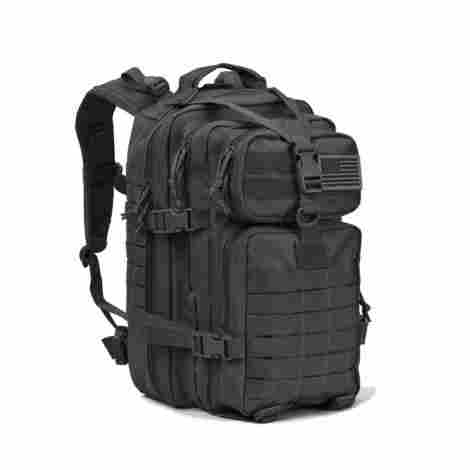 The Reebow Gear Military Tactical Assault Pack is one backpack that is giving some of the best backpacks on the market today a run for the crown. In fact, many consumers seem to believe that perhaps this product should be sitting in throne. Why? This product comes with some unique features and is hydration ready. Additionally, this product does not cost much at all, making it a worthy investment. Let's dive on in!
Expand to see more
Hydration Ready Capabilities

When it comes to picking out high-quality tactical backpacks, you always want to look for products that come with hydration ready capabilities. This specific product is designed to keep consumers hydrated when hiking, fishing, or whatever the activity may be. Now, the only thing with this product is that this does not come with a hydration bladder. However, this is not expensive and a must-buy to fully enjoy this product.

Multifunctionality

If you are looking for a tactical backpack that you can take anywhere and use it in different ways, this bag is for you. According to the manufacturer, this product can be used for hunting, combat, survival, hiking, trekking, and even military deployment. Built with the molle system, you can be assured that this product is high quality and built to handle any of your functions and needs.

Cost and Value

As with any other product that you are shopping for, you should always consider how much the product costs in comparison to how much value the company put into it. For this specific tactical backpack, many are considering it competitively priced. Reason being, much of the competition in this class are pricing their products around the same range. The best way to differentiate these products is from the value that the offer. Here, this product offers some decent value, including its multifunctionality and hydration ready features. While it may not be the most spacious product on the market, it's durable, strong, and comforting.

This tactical bag is manufactured with double stitching to ensure durability.
Comes with a unique ventilated mesh shoulder strap for better breathability and comfort.
This tactical backpack is designed with hydration ready capabilities. All you need to purchase is the hydration bladder.
This bag can be used in a wide range of ways, including assault pack, bug out bag, rucksack military army backpack, or even for hiking, fishing, and trekking.
Product is smaller than a normal tactical backpack.
Not enough padding to pack a laptop or other valuable products.
5. SOG Ninja Tactical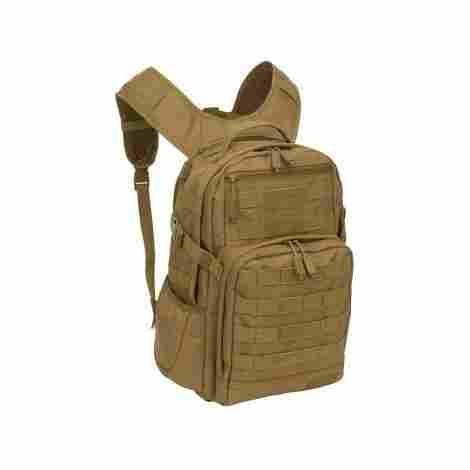 The SOG Ninja Tactical Day Pack is a quality tactical backpack that is attempting to take over the industry as one of the best in the game. Well, while it not might not be doing this directly, consumers are flocking to this smaller
backpack
, boosting its reputation, and making it a favorable option. Once you get a glimpse of the six different color options and a lifetime warranty, you can't look back.
Expand to see more
Comfortable Design

As with any other backpack, you should always look for products with comfortable designs and features. This product comes with yolk-style adjustable padded straps to maximize the comfort when carrying around the bag. Additionally, since this product has contoured foam, consumers can use this backpack for extensive use, every day and still be comfortable.

Lifetime Manufacturer Warranty

Whenever we perform a thorough evaluation, we always look for products that offer consumers some form of assurance when purchasing their product. To better secure new customers this manufacturer offers consumers a lifetime manufacturer warranty. So, should there ever be a problem with this backpack, you can simply ask the manufacturer for a replacement, or potentially even a refund. You should consult with the manufacturer to ensure what the warranty specifically covers.

Cost and Value

When it comes to the rest of the competition, this specific product is priced slightly above it's class and tier. What sets this product aside from it's competitors is the unique water-resistant materials, molle webbing, and durability claims. Now, it's important to note that, while this product does have some good value, it is much smaller than the competition. Typical tactical bags offer well above 37 liters of storage – this product only has 24.2 liters.

This backpack is built with water repellent materials and features.
Product was constructed to keep consumers comfortable during use.
Consumers can select from six different colors and designs.
Side of backpack has stretch pouches to fit average water bottles.
Backpack is much smaller than what consumers anticipated.
The zippers are stiff, making them prone to easily breaking.
6. Explorer Tactical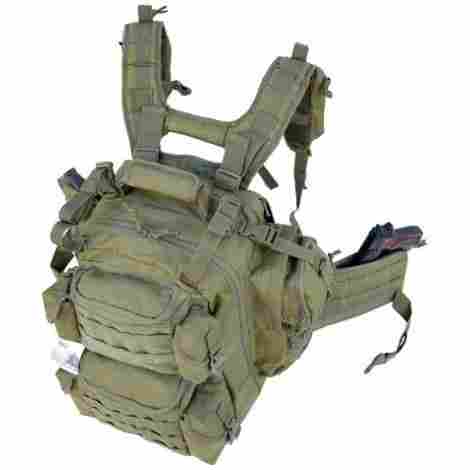 The Explorer Tactical Gun Concealment Backpack is not your stereotypical tactical backpack. Built from high-quality polyester materials and loaded with spacious pockets and compartments, this product has made a mark on the industry as a quality, comfortable, and spacious backpack. While you might not find the common tactical backpack features or whistles with this product, it's hydration ready and can handle regular everyday wear.
Expand to see more
Constructed from Great Materials
A quality tactical backpack would be nothing without great materials. This product is made from 600D x 600D polyester, which is lightweight, sturdy, and durable. Due to this, consumers can take this product to work, camping trips, hiking, or even traveling around the world. While the company markets this product as a tactical
gun concealment
backpack, many consumers have said this product is not meant for extensive rigorous use. In other words, you cannot use this for military deployment or other related uses.
Plethora of Pockets
What helps this product shine is the fact that the manufacturer included a wealth of different pockets and storage opportunities for consumers. For example, there are 6 different zipper pockets in the front part of the backpack, 4 different side pockets, 2 large cell-phone pockets, insulated sunglass pockets, and so much more! If you need space, this product has it!
Cost and Value
In order to perform a proper evaluation, it's essential to compare the cost and value of a product. When it comes to this tactical backpack, we were quite taken aback by the cost of the product. It's double the cost of a mid-tier tactical backpack, while offering similar value. Now, this is not meant to deter anyone interested in this back – because this is a great backpack! In truth, you might not find a better bag with as many pockets and spacious compartments as this one. Many consumers have said that this backpack shines as a daily-use backpack for school or other daily activities.
Consumers can choose from five difference colors and designs.
Built from high-quality 600D x 600x polyester materials.
This backpack comes hydration ready.
Comes with numerous storage features for cell-phones, laptops, cameras, or other electronics.
Backpack may cause strains on consumer's shoulders and backs.
Not meant for extensive rigorous use.
7. CVLIFE Outdoor Military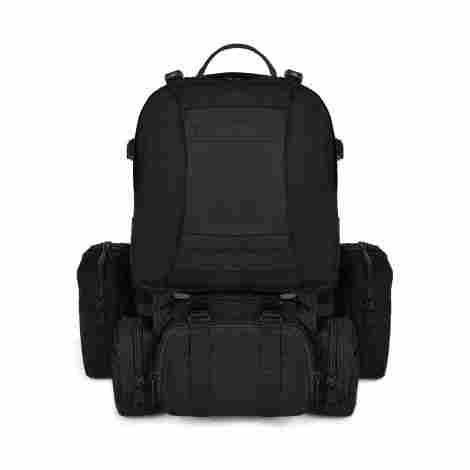 The CVLife Outdoor Military Rucksacks Tactical Backpack is a great option for consumers that are seeking a product that will last and join them on many different journeys. Whether you are a hiker, traveler, or seeking a true tactical backpack, this is a great option to consider. This product is built from high quality and durable materials and comes with some additional pouches for extra storage.
Expand to see more
Durable Materials

In efforts to differentiate themselves from the competition, this brand sought to create one of the most durable tactical backpacks. This product is made from 600D Nylon materials, which is commonly used in the industry due to its durability properties. Additionally, the company infused durability into the stitching, seams, and even into the attachments.

Three Detachable Pouches

When looking at different tactical backpacks, it's important to highlight the companies that do something different – offer a unique benefit or feature for their audience. This company gives consumers something known as the detachable combination. This is composed of three separate and detachable molle pouches, all of which are spacious and large, giving consumers added storage space.

Cost and Value

When we first stumbled across this product for evaluation, we were shocked at what the current market price is for this product. This product is packed with some great value, some of which you might not find in other tactical backpacks. For example, it's not often that you find a company that provides their customers with three detachable pouches, all of which are spacious and durable. With that being said, it's safe to say this is a worth competitor.

Made from 600D nylon material, which is durable and comfortable.
Comes with three different detachable pouches.
Built with adjustable straps, including shoulder, chest and hip.
Comes in three different colors and patterns to pick from, black, ACU, and CP.
Great for camping, traveling, or even hiking.
Shoulder straps may be too short for some consumers.
Many consumers have said this product is extremely stiff, rather than comfortable.
8. Boxuan Outdoor Tactical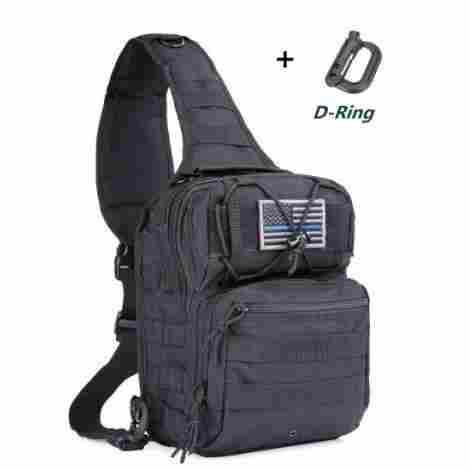 Today, more and more manufacturers are beginning to create more shoulder backpacks because of their usability, lightweight feature, and unique functionality. The Boxuan Outdoor Tactical Shoulder
Backpack
is quickly becoming a favorite out of these products. Consumers have the option to pick from an assortment of different colors, all of which are built from the same, high-quality 650D polyester material. Partner this with a life time warranty and you have a considerable tactical backpack to evaluate.
Expand to see more
9 Different Color Options

What many customers particularly enjoy about this specific brand and product is that consumers have the unique option to select from 9 different tactical backpack designs and colors. This is a great feature as consumers can choose a color that represents their favorite colors, design, or military affiliation.

Lifetime Warranty

If a consumer purchases this product and they are not happy with the design or there is a defect in the product, the company has their own version of a lifetime warranty. This is their permanent commitment to their audience, ensuring their backpack and products are of the utmost quality. So, should you have a problem, communicate with the manufacturer and they can help send you a new product.

Cost and Value

When you consider the amount of color options and tactical value that goes into this backpack, you might think it would cost a good chunk of change. However, to the surprise of many customers, including ourselves, this product is priced at a considerable cost-effective price. So, if you are looking for a quality shoulder tactical backpack that is built from decent materials, this should be on your list to consider.

This tactical bag is made from 650D polyester for increased durability.
Consumers can select from 9 different color and pattern options.
All standard purchases come with a lifetime warranty.
The shoulder strap is detachable, making it easier to optimize comfort.
Product is smaller than a standard female purse.
Shoulder strap has been said to snap easily.
9. G.P.S. Tactical Range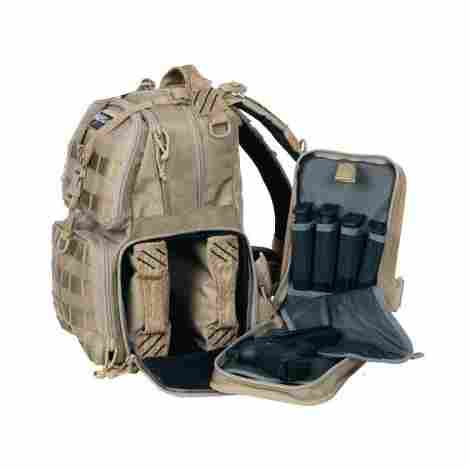 The G.P.S. Tactical Range Backpack is one of the most unique products on our list today. If you are looking for a product to hold handguns and ammo in a safe and secure manner, this is the backpack for you. This specific backpack is constructed with some of the finest materials and triple stitched to ensure longevity. You may also choose from four different designs, which is an even greater incentive.
Expand to see more
Triple Stitched MOLLE System

When it comes to the top-end products, you quickly begin to notice a difference in the way that the product is manufactured. Typical, low-cost products are single-layered and don't include any reinforcement. This tactical backpack is built with an extensive MOLLE webbing system that is reinforced by triple stitching. This is one of the most secure methods out of any other product on this list.

Honey Comb Interior Design

With tactical backpacks, consumers tend to complain about the interior part of the product. Why? Many manufacturers focus too much on the exterior that they forget about the inside of the backpack. This company did something completely different and intentionally designed the interior. Here, consumers will find that an interior made with a honey-comb frame to increase the durability of the product.

Cost and Value

Out of the many different products on our list today, this specific tactical backpack is most certainly one of the most expensive ones. Now, after evaluating many other products, it's important to take into consideration the value infused into the produce before deeming it worth or unworthy. This tactical product is most certainly crafted from some of the best materials and from most precise measures and practices. With that being said, purchasing this product is an investment into craftmanship and quality. Depending on your specific need, this backpack may be exactly what you are looking for.

Tactical backpack has a high-quality honeycomb interior design for increase durability.
Includes a triple stitched MOLLE system.
Product has three different internal storage cases for handguns.
Manufacturer built four outside pockets for consumers to put ammo.
Not the most comfortable backpack for a consumer's back.
Gun compartments are too small for handguns.
10. Orca Tactical Backpack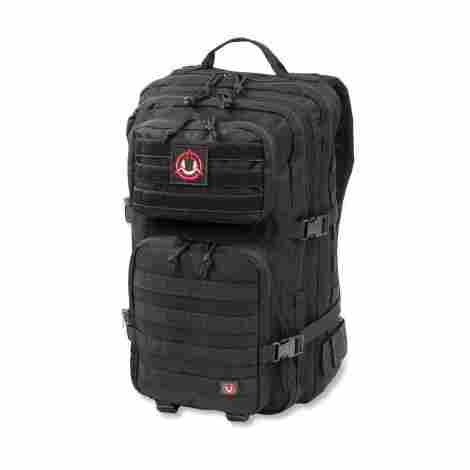 If you are in the market for a spacious tactical backpack with loads of different compartments, packed with comfortability, and water-resistant – the Orca Tactical
Backpack
is worth your consideration. Today, this specific backpack is on the rise in the market, which is why it made our list. After extensive evaluation, we can conclude this this backpack is a great purchase and can give consumers some benefits that other bags cannot.
Expand to see more
Spacious and Roomy

The biggest selling point of this tactical backpack is that it's packed with storage opportunities. In fact, the bag itself has a capacity of 40L and has two large compartments that are padded. Additionally, the front part of the bag has two small compartments for smaller belongings. This does not take into consideration the many different pockets, some of which are hidden on the back and inside the main compartment.

Comfortability 101

A backpack would be worthless if it was not comfortable. Who wants an uncomfortable backpack, right? Well, this brand made it their goal to produce a high-quality and durable tactical product that was also comfortable. The shoulder straps of this product are padded with comforting foam, the back panel is lined with a unique breathable mesh, and the waist straps provide consumers with the option to customize their fit.

Cost and Value

One of the best ways that you can evaluate a product is by comparing it's cost to value. In other words, how much does a product cost compared to how much value the manufacturer injected in the product. When it comes to this tactical backpack, it's price around the same range as other competitors on our list. With that being said, this backpack is loaded with some impressive spacious features that the competitors are lacking.

This product is made from durable 600D polyester materials.
Backpack is coated with a water-resistant and scratch-proof formula.
This tactical product is packed with comfortability.
Consumers will find a hidden back compartment to storage personal belongings.
Product may have a unique scent when consumers first open it.
The side straps on the backpack may fall off after extensive use.
When it comes to this list, we wanted to create a highly informative post so that interested buyers, like yourself, could access what products were considered the best in the industry. Each product that you read above went through an extensive evaluation and surpassed our criteria used in the evaluation. With that being said, we can assure you that there are no other products on the market currently that surpass any of these products. In fact, what you are looking at is the best in the class of the tactical backpack industry, which is kind of exciting and liberating, don't you think?
Now that you know this material – what backpack is going to match your next travel, hike, or trek?
Criteria Used in Evaluation
At first glance, it can be incredibly overwhelming when you consider the number of tactical backpacks that you can choose from. In fact, there are so many, that sometimes, consumers will simply purchase one of the first bags they see, regardless of the reviews or the giant red flags in the product description. Now, if that sounds like you, don't be ashamed. We have all done this before. The goal is to stop and begin avoiding those unnecessary stressful moments by taking the time to research products and evaluate what is the best one for you.
This following is what we used through the entire process of selecting and finding the best products for you to consider. With that being said before you are quick to purchase just any backpack, why not consider using our criteria and becoming familiar with the most important aspects of these backpacks. Then you can be a responsible consumer and make a well-formed decision.
Materials
We can all agree that one of the most important ingredients of a successful tactical backpack is the material used to make it. With that being said, today many manufacturers have endless options for the types of materials they choose to include in the backpacks. So, as a consumer, it's important to be wary of the type of materials used for the exterior, interior, and even for the straps and rings. This is one of the best ways that you, as a consumer, can ensure the quality, durability, and comfortability of the product. You should know that manufacturers are going to advertise their products as comfortable and durable; however, this is not always the truth. Check with the materials the company is using and see what previous consumers are saying. Typically, companies in this market stick to the standard polyester or nylon materials.
Durability
Second to the type of materials that a manufacturer uses is durability. It may seem silly to ask; however, do you really want to purchase a backpack made from cheap materials that will only last a few weeks of daily use? Of course, not! As responsible consumers, it's essential to evaluate tactical backpacks based on their longevity and durability. Now, there are a few different tactics that you can implement to assess this prior to purchasing. One way is to look at the materials and the other features of the product. Typically, companies will share how they are helping to ensure the longevity of the product. This may be through reinforcing the stitching, adding layers and more. Another way that you can assure you are purchasing a durable product is to check what other customers are saying about their experience with the product. Since durability is an obvious concern, many customers are talking about this facet.
Comfortability
When looking at the extensive list of tactical backpacks on the market today, we knew that one way to weed through the crowd was to look at pure comfortability. No one wants to purchase a backpack that is uncomfortable, right? In efforts to only highlight the most comfortable product, we looked for products that were created with unique foam padding or offered better and more supportive back support for the consumer. These are just two different comfortability features that you can look out for when evaluating your products. It may also prove beneficial to read customer reviews to see if anyone else is talking about the straps or padding.
Features/Innovation
Like any other product that you purchase, you want to pay close attention to the different features and innovations. This is one of the best ways that a manufacturer can differentiate itself from other competitors effectively. As we evaluated each product and selected the best products for this list, we looked at each backpack and highlighted what were the most impressive features. We looked for products that offered their target audience some new and different. During the evaluation stage, it's important to look out for manufacturers that include their own patented products into the equation. If they do, it's essential to read the customer reviews. When an innovation or feature is patented, there is often not a lot of research on it. After reading customer reviews, you can learn a wealth of the features and how it's impacted, other people.
Weight
One area that all consumers should consider when picking out a tactical backpack is the natural weight of the product, prior to putting any personal belongings inside of it. In all honesty, you will find it important to pick out a backpack that is naturally lightweight. Consider this: do you really want a backpack that is thick, rugged and heavy that's already weighing down your shoulders and back? Once you start to load up the backpack with important stuff, it's going to get even heavier. That right there is a burden. With that being said, during our evaluation process, we ensured that each product that made our list with lightweight for this very reason. A great measure to implement to double check the weight of a backpack is to verify with previous customers.
Compartments/Pockets
This is the tactical backpack industry. It's vital that each one of these backpacks has some focus towards their compartments and pockets. During the evaluation process, we were incredibly intrigued to see how companies would market and advertise their spacious storage locations. What we learned was that not only do the best companies share specifics on their compartments and pockets, they also embed unique innovation or design technology into these parts of their backpacks. This may include a unique style of stitching, a different type of material inside the pocket, or even insulation.
Design and Style
We understand the importance of design and style. This is why we made this a focal point of our evaluation. In looking at a wide variety of different backpacks, we paid close attention to manufacturers that were providing the target audience with color and design options. Now, this concept is most certainly a personal preference – whether you want a specific pattern or color. However, it also speaks volumes about the type of company the manufacturer is. It may speak about their dedication to their customers or their marketing and positioning technique. Understanding this can bring light and answers to your many questions. We also suggest that you take the time to look at what previous customers are saying about each product. This is a great way to see if the style and design is quality or mere marketing.
Cost and Value
Before you can purchase any product, whether it's a tactical backpack or not, consumers should always, always consider the cost and value. First and foremost, the price of the product should always be compared to the competition. You will want to observe different products and see where each product is placed. For example, in the tactical backpack industry, it's a good idea to look at 3-5 backpacks and see how each product changes in price. From there, you want to observe the value that companies infuse in their products. This is truly the only tried and proven way that you can assure that you are getting your money's worth on a product. Evidently, you want to choose a product that boasts a great price and great value – it's a balance.
FAQ
Frequently Asked Questions
Q: Why should you purchase a tactical backpack?
A: Tactical backpacks are probably one of the unique backpack types on the market today. These are great products for individuals that are finding themselves outdoors frequently and need a product to help carry all of their tools and equipment. Whether you are fishing, hiking, trekking, or seeking a backpack for military deployment, tactical backpacks are built from higher quality and long-lasting materials. As a result, these are great purchases for people who are seeking a durable backpack for many years. Today, more and more consumers are flocking to stores to purchase a tactical backpack because of the number of compartments, pockets, and features that these types of companies embed in their backpacks. If you are in need of a large, spacious backpack that can handle daily use – perhaps you could find the benefits in a tactical backpack too.
Q: How do you know if a backpack is comfortable?
A: This is a great question that many consumers ask themselves before making a digital purchase. In truth, it can be difficult to judge whether or not a backpack will be comfortable for you – as each individual has their own definition of comfortable. In fact, some consumers prefer a sturdy and less padded tactical backpack, deeming that more comfortable. With that being said, the best way to judge whether a backpack would be comfortable is to really look at how the manufacturer is describing their product and what types of materials or features they included. Are you noticing the maker talking about comfort? Did they include any adjustable straps? Are the shoulders padded or is the back panel padded? These are different questions you want to ask yourself when doing your research. If you can answer these, then you will know whether the backpack is truly comfortable.
Q: How do you clean a tactical backpack?
A: Taking care of a tactical backpack is gravely different than any other traditional backpack you might have cleaned before. In light of this, before we jump into some tactics that are proven to work – we highly recommend taking the time to read what the manufacturer says about cleaning the backpack. Since they know the material of the backpack, they can better help. Furthermore, we suggest that all consumers who purchase a tactical backpack take the time to perform daily maintenance if they plan to keep their bag for many months or years. Now, this type of cleaning does not take a long time, only a few minutes each day. What we suggest is take a toothbrush and creating a mixture of soap, water, and baking soda, to clean away regular dirty or daily debris. If you need to, break out the vacuum to clean the exterior and interior.
Q: Can a tactical backpack be used to carry a laptop?
A: This is yet another question that so many consumers ask. First and foremost, tactical backpacks were not intended to carry laptops. However, as times have changed, more and more consumers are finding value in tactical backpacks and the amount of space and compartments these products offer. With that being said, a tactical backpack can be used to carry a laptop; however, we do have some words of caution. It's important that, if you plan to use this backpack to carry any fragile products, you should make sure that the backpack's compartments are padded to protect the products inside. Additionally, you should do added research to see if the manufacturer discusses the idea of using the backpack to carry a laptop. You can also check the size of the backpack and compare that to the size of your laptop.
Q: Is a tactical backpack waterproof or water resistant?
A: The answer to this question is: it depends! While we know this is not the answer you are seeking, keep reading. Here's the problem with this question – it's difficult to make such a general statement. Each tactical backpack is built from different materials – some of which are coated with water-resistant polymers and some that are not. With that being said, a tactical backpack CAN be water resistant, but that just depends on the manufacturer. The same is true with waterproof as well. However, we can say with confidence, after reviewing the best products on the market today, there are NO products that are considered waterproof.
Q: What are the best tactical backpack brands on the market today?
A: We understand that it's important to purchase the best backpack on the market today. With that being said, many consumers often are curious to know what are the best brands to pick from. To better help you out, we will share a list of the most notable brands that are out there. Hint: many of these brands you can find above on our list:
GoRuck

TAD Fast

5.11

Blackhawk

Condor

Maxpedition

Sandpiper of California
Q: Where do you purchase a tactical backpack?
A: Tactical backpacks can be found at many brick and mortar stores and through numerous online retailers. While it is impossible to get a feeling for the bag when choosing an online purchase, most have excellent return policies to take the stress out of the entire process.
Q: What is a MOLLE backpack?
A: A MOLLE(Molly) backpack is a pack featuring a webbing system to allow accessories to be added. Most tactical backpacks have a MOLLE system included.
Sources