Best Tactical Pants Reviewed and Tested
There are a few essentials that should be in every man's closet: a pair of denim jeans, a dark suit for office and formal events, an aviator, a beautiful timepiece, comfortable sneakers, and a pair of tactical pants for the great outdoors. Whether you're a law enforcement personnel, a firefighter or any other sports professional, you know you need special clothing to get the best performance on your job. From moving through the outdoors to working on a job, a pair of tactical pants is a must. Flexible, durable and boasting a surplus of storage, you'll never regret getting a pair.
Tactical pants are equivalent to your average cargo pants but with some technical modifications that make them suitable for the rugged outdoors. They have hidden pockets for added gear and clandestine blades and your tactical essentials. The tactical pants were originally designed as mountain-climbing apparel by the Royal Robbins clothing company which was established by a team of an enthusiastic pair. These pants have a history of both military service and acting as hiking pants when circumstances require.
Today's marketplace of tactical pants has evolved into something more tactical. The world of tactical pants today is replete with the use of the protective coating that helps repel absorption of stains and liquids that can reduce their operational use. Over the years the tactical pants have evolved to offer many new features. Today, a host of brands offer countless flavors of tactical pants in different styles, colors, and fabrics. The market of tactical apparel has been fused with a multitude of options that make any design which provides utmost customer satisfaction, the best fit.
Our Top 3 Picks
Why You Need Them
Believe it or not, the clothing you choose for your trip outdoors can have a substantial impact on your chances of survival. The right clothing not only improves your performance, especially in harsh conditions but also provides an advantage that can greatly improve your odds of survival. Trekking through the dangerous wilderness or navigating the unchartered territories or hunting your next big-game would be next to impossible without the right tactical gear to protect you from the elements.
When it comes to tactical pants, the point has to be made that having one that suits your circumstances can make the difference between life and death. Tactical pants offer any advantages over jeans or typical cargo pants including a better fit and easier movement. Well-made tactical pants will have plenty of easily-accessible storage areas, be made of high-quality fabric, and have reinforced seams. Additionally, tactical pants offer pockets for inserting knee pads as well as ankle drawstrings to keep out dust, water, and insects.
Factors to Consider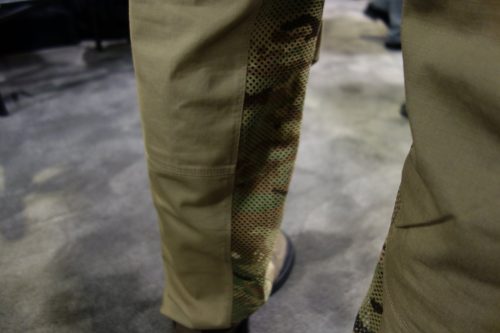 The storage area in tactical pants is a definitive advantage and depending on the sophistication of operations you are involved in, more storage could be imminent for your choice of design. Knowing that your survival depends on the space for life-saving supplies, you need to pay attention to the following:
Durability – There are a variety of options to choose from when selecting the most durable material for your tactical pants, including cotton, canvas, and synthetic fabrics. Durability and comfort are top points when picking cotton as it retains moisture and is generally heavier than other options. There are cotton blends available that offer wicking and thus decrease weight. Silicone treatment is a weatherproofing option that cotton easily supports relative to other materials of 100% synthetic blend.
Ease of Movement – To allow for better mobility, look for more flexible fabric with some stretch to it as well as features such as pleats and gussets in the knees. Flexible fabrics make it easier to move around, stretch and squat in extreme scenarios. The aforementioned pattern is imperative for anyone who might have to slide through culverts and crevices in the line of duty.
Weather Resistance and Protection – For many outdoor enthusiasts, especially hunters, protection from water or storms is the utmost priority when choosing tactical pants. How your pants will perform in wet conditions is highly dependent on the type of fabric it's made of, how that fabric is treated, and how the seams come together. While some perform poorly in soggy and wet layouts, there are many that are better suited for water-retention avoidance. The key to protection against harsh conditions is to recognize the circumstance you are likely to come across. Teflon is a common treatment to keep water out.
Strategic Storage and Accessibility – Zipper closure, Velcro ends and deep cargo pockets will make it easy for you to store life-saving tools and tactical essentials and guarantee easy and quick access when needed. Whether it's extra mags, tactical knife, flashlight or other outdoor tools, having them in place can be pivotal to staying alive. Additionally, self-defense weapons are easy to store with multiple pockets of the required size. Squared off pockets function well for clipping a knife, flashlight or pen; elastic webbing is great for holding your gear in place; and sectioned off pockets will keep them nicely organized.
Color – Generally, your choice comes down to regular-colored clothing and camo when looking for tactical pants. Each has its fair share of pros and cons depending on the locale and situation in which they will be used. If your survival plan required navigating a dense forest, digital camo is not the most ideal option; camouflaging increased your chance of survival instead. A wilderness survival situation would benefit from camouflage patterns or subtle earth tones as you would be able to blend in just perfectly.
10 Best Tactical Pants
1. 5.11 Tactical TacLite Pro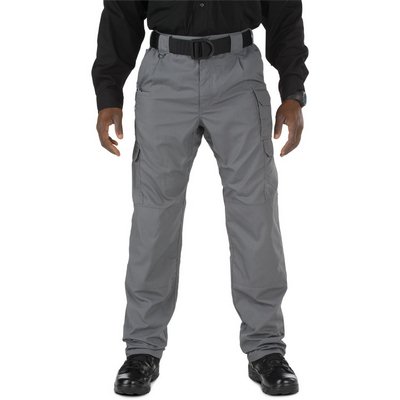 The new and advanced 5.11 TacLite Pro is built for the rugged outdoors featuring a heavy-duty cotton-polyester blend fabric to tackle the elements of nature. A fully gusseted crotch creates freedom of movement while on-the-go providing a comfortable wearing experience. It's durable enough to provide superior performance and exceptional comfort even in the toughest of environments or recreational purposes. Extra wide loops can accommodate large belts to carry your tactical gear or your sidearm along with a few extra rounds, plus other equipment and daily essentials for quick and easy access.
Expand to see more
Features & Specifications:

Cotton-Polyester blend rip-stop fabric
Ease of movement
Double-reinforced seat and knees
Slash strap seat pockets
Hip-mounted D-ring
Teflon finish
Nice blend of cotton-polyester rip-stop fabric for maximum durability
Teflon coating protects from stains
Great for outdoor adventures and recreational use
Ease of movement with fully gusseted crotch
Reinforced stitching for maximum durability
Convenient carry belt loop for tactical gear and essentials
Hip-mounted D-ring to hold keys or ID
Great pants but for the heat
Seems just a little short for length
They are slightly swishy
Not great for casual wear
2. Propper Lightweight
The Propper Lightweight efficiently combines streamlined profile with tactical functionality. A low-profile design to suit your everyday needs and sturdy enough to take on the wild outdoors, the Propper tactical pants are lightweight and durable yet breathable enough to provide a freedom of movement on-the-go. Ideal for those demanding outdoor enthusiasts who live for the challenges in the outdoors and who demand a little more from their go-to gear on-the-go. This Utilitarian pant features lots of cargo pockets to carry your daily essentials to your tactical gear such as ammunition. Reinforced seat and knees provide maximum durability while the extra-wide belt loops effortlessly carry your stuff without adding extra bulk.
Expand to see more
Features & Specifications:

Lightweight rip-stop fabric
Wrinkle resistant and shrink proof
Low-profile styling for both outdoor and recreational use
D-ring for keys and additional tools
Cargo pockets for extra storage
Dedicated cell phone pocket

Stain repellent Teflon fabric  
Stretched waistband for utilitarian purpose
Extra-wide belt loops for tactical gear 
Cargo pockets easily hold daily essentials and tactical gear including extra mags
Dedicated phone pocket with hook & loop closure
Pocket in a pocket design for wallets
Front pockets with reinforced opening for survival gear like knife
Internal openings for knee pads
Fabric is extremely stiff
Problem with sizing
Doesn't offer hemming
Pants are little tighter
3. 5.11 Tactical Ridgeline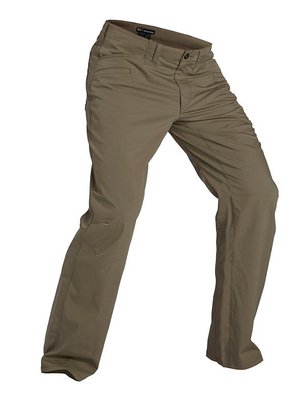 Embark on your wildest adventures in style with the very reliable Tactical Ridgeline that is crafted for the most demanding survivalists and outdoor enthusiasts. It combines low-profile styling with ruff and tuff construction plus multipurpose functionality all while keeping you comfortable throughout. They are specially built to perform in the harshest of conditions as their namesake and are stylish enough for everyday wear. Featuring bartracking at key stress points, this multipurpose tactical pant is precisely crafted with the serious survivalists in mind and form-fitted with their advanced two-way stretched fabric which is made to last a lifetime of punishment.

Expand to see more
Features & Specifications:

Reinforced stitching
Teflon finish for stain resistance
Rip-stop fabric
Bartracking at key stress locations
Nylon-reinforced pockets
Extra pockets for additional storage
Gusseted crotch for mobility
Utilitarian tactical pant for both casual and outdoor use 
Reinforced stitching at seams for tough use and maximum durability
No-burn, no-melt, and no-crack melamine buttons
Combines style and functionality
Covert tactical gear for operational use
Superior performance and utmost comfort
Teflon coating for stain and moisture resistance
Specialized concealed carry pockets
Not ideal for athletic builds
Bad pocket placement
Discolor quickly
No room in the crotch area
Waist too low
4. Propper BDU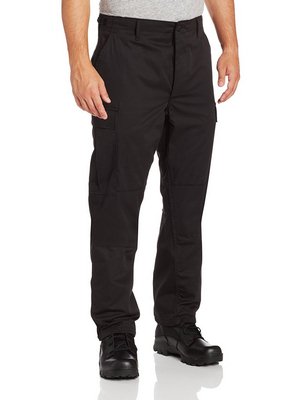 An authentic Battle Rip durable fabric designed to military specifications, the Propper BDU Tactical Trouser is a battle-ready go-to clothing that is engineered for superior performance and added comfort. Reinforced seat and knees help you make the best out of your outdoor adventures without compromising mobility. The 100% cotton fabric helps keep you warm and cozy when the mercury rises while the felled seams in key stress points provide superior strength without compromising stability and ease of movement.


Expand to see more
Features & Specifications:

Designed to military specification
Felled seams at key stress points
Fully adjustable waist tabs for stability
Reinforced seat and knees for added comfort
Cargo pockets for extra storage
Durable drawstring leg closures
Sewn to military specification for operational use
Durable Battle Rip fabric for tough outdoor use
Wrinkle resistant and no-stain fabric
Felled seams at major stress points for superior strength
Adjustable waist tabs for an optimal fit
Six-pocket design for utilitarian purpose
Pockets with fused for a classic professional look
Sturdy drawstring leg closures
No way to know what fabric you'll actually receive
Tapered toward the ankle for a tighter look
Tighter in the seat and crotch area
5. TRU-SPEC 24/7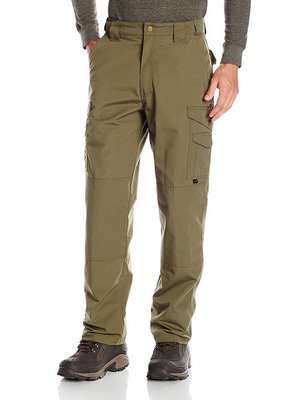 One of the toughest utilitarian wear for both on-field and off-field wearing experience, the TRU-SPEC is designed with the most demanding survivalists and adventure seekers who live for the wild outdoors. Deep cargo pockets conveniently carry your everyday essentials from smartphone to GPS and tactical gear such as a concealed firearm and ammunition and other survival gear. Plus if provides all-season comfort, durability, and functionality. Work hard, feel comfortable and look great with the best fitting, most comfortable tactical pants on the market.
Expand to see more
Features & Specifications:
All-season comfort
Polyester-cotton rip-stop fabric
Lightweight and durable
Ideal for on and off-duty wear
Deep cargo pockets for extra storage
Hook and loop closure cargo pockets
Dedicated magazine slots
Cell Phone pocket
Ideal for both on-duty and off-duty wear
Combines low-profile styling with multipurpose functionality
Extra wide belt loops for tactical gear and essentials
Comfort fit slider waistband
Inside-the-pants holster for concealed carry
Deep front pockets easily accommodate your daily and tactical essentials
Dedicated pockets for weapon mags
Reinforced knee with inside opening for knee pads
Pants are comfortable but somewhat baggy
Ripstop makes swishing noise
Small side pockets barely hold anything mag-sized
It's quite expensive
6. Under Armour Men's Storm Covert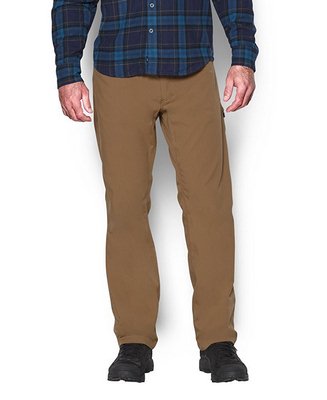 A sturdy pair of tactical pants is one of the most important things you need to conquer the great outdoors and tackle the very elements of nature and the Under Armour Storm Covert delivers on that promise to provide the best. The durable rip-stop fabric combines cotton and polyester to create an unmatched quality tactical wear that's crafted to deliver superior performance both on and off the field. The tough fabric is sturdy enough to stand up to the test of time even in the harshest of conditions. Reinforced crotch and flexible waistband allow for ease of movement without losing stability.
Expand to see more
Features & Specifications:

Durable Ripstop fabric for durability
Wicks moisture away to keep warm
Anti-odor technology
Reinforced crotch for mobility
Freedom of movement
Concealed zippered pocket on thigh area
Revolutionary UA Storm technology repels water
Ripstop fabric for maximum durability
Anti-odor technology
Elastic waistband for ease of movement
Extra wide belt loops for concealed carry
Low-profile offset left-hand cargo pocket
Superior performance and maximum comfort
All-season wear without compromising stability
Sturdy design to withstand daily wear and tear
Not so good on the sizing
Too big for comfort with an IWB holster
Color seems a little different
7. Mens Casual Outdoor Army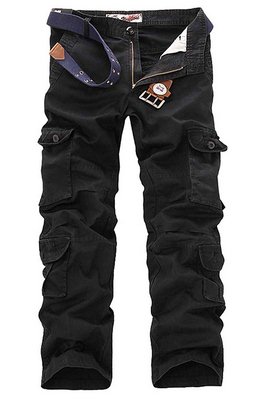 Made of 100% durable cotton fabric to stand the test of time and lightweight enough for both casual and outdoor wear. They are comfortable and allows for ease of movement, doesn't matter how loaded you are. It's insanely well-balanced for a tactical wear at a budget-friendly price yet doesn't sacrifice performance. Whether you're testing your survival skills in the wilderness or head for camping or go for your evening walk, this makes a great fit for virtually anything you throw at it.
Expand to see more
Features & Specifications:

100% cotton fabric
Reinforced and felled seams
Ideal for all-season wear
Great fit for both casual and outdoor wear
Fit for jogging, camping, hunting, outdoors, and more
Terribly well-balanced and sort-out design
High-quality fabric for increased durability
Ample storage space thanks to cargo pockets
Dedicated inner pocket for weapon mags
Ideal for tactical use as well as casual wear and recreational purpose
Reinforced seams for ease of movement
Quality stitching for mobility
The fabric is very thin and a fairly loose weave
Does not come with the belt
Too soft, does not seem durable
Little short for long legs
8. OutdoorMaster Camo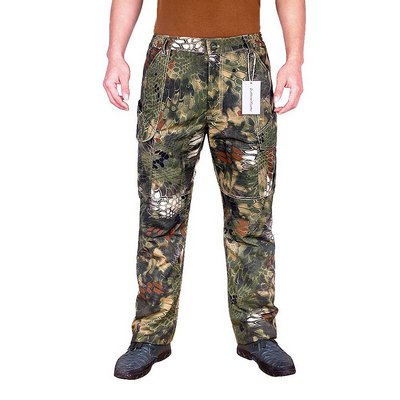 Enjoy the wild outdoors in style with the OutdoorMaster Camo Tactical Pants
OutdoorMaster believes that everyone should be able to enjoy the outdoors. They aim to make the most functional and high-quality outdoor clothing and gear at the best prices possible so that everyone will be able to
keep warm, dry, cool and protected
.
Expand to see more
And the OutdoorMaster Men's Lightweight Camo Tactical Pants are no exception. With simplicity and functionality in mind, they provide complete freedom on the move, no matter how heavily loaded they get. Because you can add as many things as you need since they seem to have a pocket for everything.


Effective camouflage pattern for seasoned hunters and campers
Heavy-duty design and sturdy construction for rugged outdoors
Perfect blend of low-profile styling and multipurpose functionality
Side pockets for additional storage
Adjustable cords in trousers cuffs for the convenience in sporting
Color might fade
Rear pockets are difficult to access quickly
Minimal flexibility
Too funky for a tactical pant
9. Sitka Timberline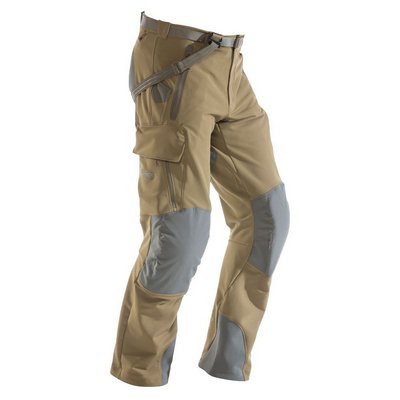 An exceptional blend of advanced technology with state-of-the-art features and mountaineering philosophy, the Sitka Timberline tactical pants are designed to perform in the toughest of conditions. With robust features, heavy-duty fabric, advanced technology systems, and sturdy construction, the Sitka Timberline make even the best tactical pants a run for their money. It's built with the most demanding hunters in mind. They are not your regular cargo pants; they are an ideal go-to tactical gear for the seasoned hunters who live for the adventures.
Expand to see more
Features & Specifications:

Articulated pattern for casual wear
Heavy-duty fabric for durability
Precise sculpted fit for comfort
Removable knee pad
Nylon ripstop seat and knees
Cargo pockets for additional storage

Four-way stretch fabric for freedom of movement
Ergonomic design for a great fit
Silent snap pockets with quiet zipper
Cargo pockets provide quick access to your daily tactical essentials
Removable knee pad for extra protection 
Reinforced seat and knees for mobility and stability
OptiFade Camouflage system keeps you virtually undetectable from your target
Bulky knee pads are pretty do not articulate as much as they should
Feels a little uncomfortable while walking and sitting
Belt is too small to hold a sidearm
10. BLACKHAWK! Men's LT2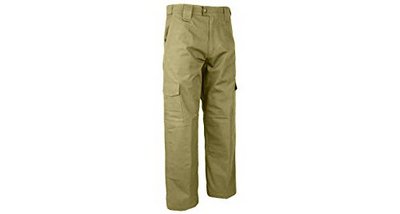 The Blackhawk LT2 provides top-notch features and robust design almost everything you'd expect from a multifunctional tactical pant yet combines the styling factor with sheer functionality to create
the perfect pants
for all season wear. The right tools and gear make all the difference to your outdoor adventures and help you stay vigilant all the time, especially when you're on a hunting trip. With multiple pockets and smart storage solution, your daily essentials and tactical gear are always at an arm's length away.
Expand to see more
Features & Specifications:

Traditional fit
Cotton-polyester ripstop fabric
Deep cargo pockets for additional storage
Prym snaps and high-quality zippers
Intelligent storage solution
Durable water repellent fabric
Reinforced belt loops for tactical storage
Sturdy construction for the rugged outdoors
Hidden waistband is expandable for desired waist size
Ease of movement for better mobility
Pants feel more forgiving for a great fit
Hidden zippered pockets for concealed storage options
Dedicated pockets on each leg for weapon mags
Hook and look closure thigh pockets
Reinforced hems on hand pockets and leg cuffs
Super baggy design
Low-hanging crotch
Back pockets are in a bad location
Evaluation Criteria
With so many tactical pants available in the market, selecting the one that is just right for you can be a difficult task. We started off with a number of good pants that we could have included in our list, that's if we had all the space in the world. Now that we don't, we had to reduce the number to just ten of the best. But how did we select them? You may want to know so that it's clear to you that the list is not just something that comes from our  imagination. We want to be as unbiased as we can possibly be. The following are the elements we looked at as we were evaluating each of the ten that made it to our best list.
Practicality
The initial reason why tactical pants were invented in the first place was so that they can be used for work. As you would know already, work is something that goes on for a significant chunk of one's life. This is the reason why these pants have to be practical.
But, what exactly do we mean when I use the term practical? This means that the pants have to allow for easier movement without being bulky. You do not want a pair that will get you entangled into the woods if you are using them during a hunting trip. However, we also made sure to select that the pants are not too tight that they end up restricting movement.
If a pair looks like it will allow the user to mix both tactical duty and casual wear, it goes up our list. As you will notice, the line between tactical pants and casual pants is becoming blared over time. For us, the pants have to be tough enough to be used for duty while also being casual enough to wear on a regular weekend.
Reviews from Other Users
Of course, there is no way we can be able to try all the tactical pants we see in the market. We would never get the time to write this article. We looked at reviews from trusted sites that verify that someone has made a purchase before they attempt to write a review about a product.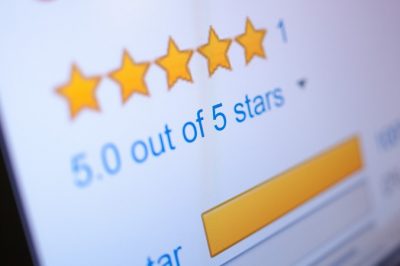 Even though we think that reviews are great, our opinion is that they should be approached with caution. We do not all like the same things. We look at the main reasons why a reviewer gives a certain rating to the product. If they just give a rating without indicating the reasons why they have done so, we do not take that review very seriously.
Storage
We think that tactical pants should provide the user with as much space to store different stuff as possible. Tactical pants are usually used in situations that can be potentially dangerous. For this reason, you want to access your stuff as quickly as you can in precarious situations.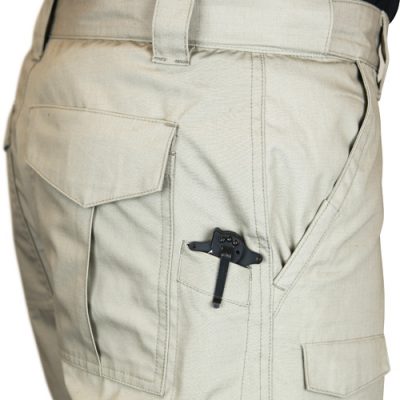 Tactical pants that have zipper closures are the best for us. If a pair has deep pockets that offer lots of space, it will move a few notches up our list of the best ten. It moves up even further on the list if it makes the stuff you place in the pockets accessible, quickly.
Withstanding the Elements
Tactical pants have to work under different weather conditions. When looking at how the pants will perform when subjected to different weather conditions, the most important thing we look at is the material from which they are made. The way the fabric is treated is also an important consideration while the technique used in making the seams is also a major factor that impacts on how the tactical pants stand up to certain conditions.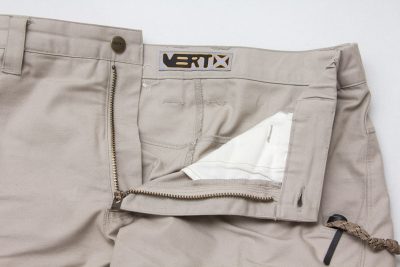 There are different types of material from which tactical pants are made. These include cotton canvas, poly-cotton ripstop, poly-cotton canvas, cotton/lycra Oxford canvas. While the material you should select depends on what you want to do with the pants, we think that poly-cotton canvas and cotton/lycra Oxford canvas have the most advantages.
When we decided on the pants  to include in our list, we looked at how durable the material is, whether the material will fade quickly, shrink or easily wrinkle. But where do we get all this information? We do test some of the products we review but as we have indicated earlier, there is no way we can test all of them, so we depend on reviews and other people we know who have used them.
FAQs
What are tactical pants designed for?
Even though tactical pants were initially made for woodcutters so that they could have both the practicality and safety they need when doing their work, very few people today associate then with this kind of work. Due to the toughness of these pants, the military and police adopted them and made the required modifications to suit the type of work they do. Other outdoors pursuits such as hunting and hiking also use the pants a lot.
What is the difference between tactical pants and standard clothing?
When tactical pants are designed, more emphasis is placed on flexibility with movement where regular pants may focus more on being fashionable. You will also notice that tactical pants are made from a different type of material when compared to regular pants. These materials include cotton synthetics, woven fabric, and canvas.
Tactical pants are also manufactured to withstand the weather elements better than your regular pants. For instance, you will find that some of these pants are treated with silicon so that they are waterproofed.
Why is color important in the selection of tactical pants?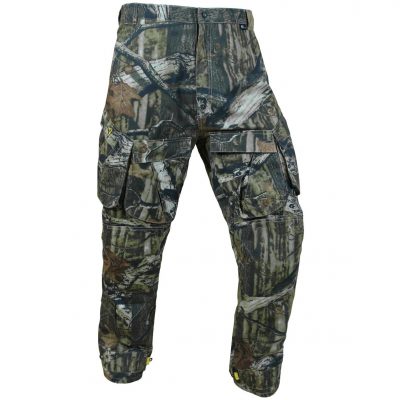 The conditions under which tactical pants are mostly used require that the person wearing them should be able to blend with the environment in which they are. If you are involved in law enforcement, you want to be a step ahead of the suspect. Also, when hunting, you do not want the colors you are putting on to easily give away your position.
What is the best color?
There are a variety of colors for tactical pants currently in the market. The color you select will depend on what you plan to use them for. Before selecting the color of your tactical pants, you will need to consider the environment under which you are going to be operating.
If you are going to be doing most of your activities in the wilderness, then you may want to select a camo pair. When selecting the color, you should also ensure that you select a color that matches your uniform. If you are not sure of what will be permitted and what will not, then you may want to speak to your superiors to find out what is acceptable.
Why is it important to select the right material?
The main reason why you should consider the material from which your tactical pants are made is that the material defines what the pants are best for. For example, if you are expecting to use your pants on a regular basis, you will want them to be durable. For this reason, you could select a type of material like canvas. This is the type of material from which sails are manufactured. It is designed to withstand use for extended periods of time. However, the disadvantage of canvas is that it is heavier when compared to other materials.
If your duties require you to have lightweight clothing, then you may want to go with material such as spandex and Lycra. Owing to the fact that these materials are lightweight, do not expect a lot of protection from rough terrain. For them to do this better, they will need to be blended with other materials. Another advantage of this material is that it offers better protection from moisture.
If I live in an area that is very hot, what type should I buy?
The most important factor to consider when selecting tactical pants for hot weather is that there should be a way for air to circulate easily around. In other words, I mean that the pants should be able to breathe. Ensure that the pants are lightweight while still being durable.
It looks like all the models advertising tactical pants are male, are there any options for women?
Even though most brands seem to like to use male models for advertising tactical pants, there are plenty of tactical pants for women. You can get different types and colors for women.
Are they machine washable?
Yes, tactical pants can be washed using an automatic machine. You will need to remember to keep the loop and hook fasteners closed in order to stop any snagging. Most manufacturers will advise you never to use chlorine bleach. Also, allow the pants to dry completely without you having to twist or wring them. You can also dry the pants using a machine. If you drip dry using a hanger, ensure that it does not have rust.
Decision Time
The most important consideration when choosing the best tactical pants is how well the pants will function in relation to your survival condition. Don't underestimate the various elements you will face and the protection your pants can provide. Always keep in mind how much they can withstand, how easy it is to maneuver in them, and how much easily-accessible tactical storage space they offer. Follow these tips and you'll be sure to find the best tactical pants for your specific survival needs.