Best Home Defense Guns Reviewed and Rated for Quality
last updated
Feb 27, 2019
Being awakened by a crash or bump in the night is a terrifying proposition, especially if there are children and other family members in the house. If you suspect that someone has broken into your home, and you have called the police, what self-defense weapon will you reach for should you encounter the intruder? You want your gun for home defense to be one you feel comfortable using and count on. Our research team has compiled a list of top ten home defense guns so you can find the best fit for protection of yourself and your family.
6
Interviewed Experts
15
Researched Sources
13k
Total Readers
25
Reviews Considered
12
Hours Researching
10
Products Evaluated
Protection
Features
Value
By Default
In Depth Review Top 10
HK VP9 Pistol
Walther PPQ M2 Q5 Match Pistol
Benelli Nova Tactical Shotgun
Sig Sauer P226 MK25
FN FNX-45 Tactical FDE
Glock G19 M.O.S. Centerfire Pistol
Beretta M9 Pistol
Ruger SP101 Match Champion 5782
Smith & Wesson Governor Revolver
Taurus Raging Judge Revolver
Table of contents
Criteria Used for Evaluation
Other Factors to Consider
Frequently Asked Questions
Sources
10 Best Home Defense Guns
The VP9 features ambidextrous controls, perfect for left-handed shooters
The striker-fired slide design gives the user more control with less muzzle rise and recoil
It includes grips and backstraps for a customizable fit
The VP9 is accurate and dependable
The trigger pull is very smooth
The VP9 is heavier than similar handguns
The magazine release is located at the rear of the trigger guard which may be confusing for long-time shooters
The Heckler & Koch VP9 pistol is a striker-fired gun, a modern model for home defense. With a 9mm Luger caliber, polymer frame, and steel slide, it takes new standards for pistols and adds to them with charging supports in a fully ambidextrous pistol. The VP stands for volkspistole, German for "the People's Pistol," and this handgun fits the bill.
Read more
Striker-fired protection
The VP9 is an advanced striker-fired slide design pistol, meaning it offers the same trigger pull each time and typically has a bore placed lower to the hand. This configuration results in less muzzle rise and recoil, making the gun easier and more comfortable for the user. The VP9 is used by many law enforcement, military, and security units, making it a top selection for home defense.
Extra Features
Aside from the style of gun, the VP9 offers a light-pull trigger-control system with a short takeup and a single-action break with an immediate short, positive reset. The pistol features a customizable grip, including six side plates and three backstraps for various hand sizes. The revolutionary charging supports increase the grip and leverage for racking, perfect for individuals who have reduced hand strength. The VP9 is a fully ambidextrous pistol, and its operator controls are ideal for left-handed shooters.
Cost and Value
The VP9 is a competitively priced handgun, and worth the cost for the peace of mind it can bring a homeowner. The pistol is customizable, and its construction and safety features make it a gun that is easy to control and use.
2

. Walther PPQ M2 Q5 Match Pistol
The M2 Q5 Match is highly accurate and reliable
The ambidextrous ergonomics present all the operator controls where they are needed
This pistol includes a Quick Defense Trigger system
The gun features faultless operation regardless of ammo type
Breaking down and cleaning this pistol is easy to do
This gun does not come with metal night sights
There is a gap in between the sight blocks
The Walther PPQ M2 Q5 Match pistol is just as good for home defense as it is for competitive shooting. From the ergonomics to the trigger design to the controls and easy disassembly, the M2 Q5 is an extremely impressive handgun. The PPQ, or "Police Pistol Quick," in the gun's name says it all: this Walther is used by law enforcement personnel both on the job and off, and it is a superb choice for home defense.
Read more
Quick Defense Trigger
The M2 Q5 boasts a Quick Defense Trigger system with a trigger that is crisp and light at 5.6lb and with a 1/10th-inch reset. This trigger system does makes the M2 Q5 very accurate and very fast, ideal for home defense.
Extra Features
This handgun includes a Picatinny rail that can easily mount tactical devices like lasers and lights. It also has an integrated optics mounting system that has red-dot optics mounting plates and standard competition iron sights. The gun has tenifer coating on the optics-ready slide for resistance against corrosion. An ergonomic, ambidextrous grip includes a cross-directional, non-slip surface for extra control.
Cost and Value
The Walther PPQ M2 Q5 Match pistol is at the higher range of handgun prices; however, for home defense, the cost may be worth the while for this pistol. The ease of use, light weight, and accuracy of this handgun may be more than enough for buyers to decide to give it a try.
3

. Benelli Nova Tactical Shotgun
The Nova is a well-built gun that shoots accurately right out of the box
The gun's ergonomics make it comfortable to hold and operate
The Nova is lightweight due to its high-tech polymer coating
It is a high-quality shotgun available at a budget price
Multiple add-on accessories are available for the Nova
The Nova is so lightweight that the recoil can easily be felt
Some users would like the gun to have more capacity
Ideal for home defense, the Benelli Nova Tactical Pump-Action Shotgun provides no-fail reliability in emergency scenarios. This versatile and accurate shotgun is available for an extremely reasonable price, making it a comfortable and affordable weapon for homeowners.
Read more
Rock Solid and Dependable
Using a modular design in a pump-action shotgun, the Benelli Nova is a high-performance gun including a barrel with rifle sights for effective home defense. The gun is lightweight and durable due to a steel framework that is molded with advanced polymer. The result is a light, strong shotgun that can withstand whatever environmental conditions surround it.
Extra Features
The Nova features extended magazines and fast pump-actions for maximum downrange effect. It has dual-action bars and a two-lug rotary bolt that lock up in the barrel. The ghost ring sight means users will lock onto targets fast. The polymer stock and fore-end have grooved patterns making the gun easy to grip. The rotating bolt head and gun design showcase an exceptionally constructed shotgun.
Cost and Value
One of the most durable and reliable shotguns on the market, the Benelli Nova is highly affordable. It is the perfect weapon for users who are on a budget or do not want to spend large amounts of money for a high-quality gun. The Nova is a home defense weapon available for a steal.
The ergonomic grips allow for a secure hold on the gun in different environmental conditions
The rail and night sights mean the user can identify targets at night or in the dark
The MK25 is very accurate and easy to disassemble for cleaning
The double-action trigger is designed as a safety feature
The pistol is very controllable with the 9mm cartridge
The grips may be problematic if you have small hands
The MK25 still has the 1987 P226 trigger, which takes time from the first double-action pull to the reset
Long a favorite choice of law enforcement and military personnel, the Sig Sauer P226 9mm has earned its reputation for self and home defense. The MK25 edition is the version used by Navy SEALs for civilian sale, and it is far better than the typical stock P226. Although it is pricey, the quality of this handgun might sway homeowners who are looking for high-quality power and accuracy.
Read more
Illuminating and Ergonomic
The MK25 has a rail on the front of the gun for shooting at night or in the dark, a serious possibility during any home break-ins. Being able to identify your target and protect you and your family is critical to keeping everyone safe. The ergonomic grips make the gun easy to hold and secure, even in wet weather conditions; the pistol has right-hand controls but allows left-handed manipulation. The MK25 is very accurate and reliable; in other words, it's a worthy choice for home defense.
Extra Features
This pistol has a locked-breech design, providing a straightforward, reliable system that increases ease of use and accuracy. The frame and stainless steel slide are Nitron-finished for rust and corrosion resistance. The MK25 has a laser-engraved anchor on the slide and includes three, 15-round steel magazines.
Cost and Value
The MK25 is at the higher range of home protection weapons on this list, but worthwhile because of the gun's quality and aptitude. With its rail and night sights, It makes a great nightstand gun should you need to defend your home at night.
5

. FN FNX-45 Tactical FDE
The FDE has a smooth trigger followed by a short reset and light pull
The pistol comes in a custom case with three magazines
The handgun possesses incredible accuracy
The FDE is an excellent choice for concealed carry
The gun is easy to clean and maintain
Some buyers have complained that the gun showed up dirty
The double stack magazines can be difficult to load after nine or ten rounds
The FN FNX-45 Tactical FDE features the latest technological advancements in pistol engineering with a .45 ACP high-quality performance. With ambidextrous controls, a polymer frame, and a big pistol feed, the FNX-45 is more than an enjoyable range gun: it is a capable home protection weapon.
Read more
Hammer-fired and Full-sized
The FDE is a .45 ACP pistol that is full-sized, hammer-fired, and optic and suppressor-ready. It has raised, three white-dot sights for aiming purposes, and a slide for optics. Additionally, the extended stainless steel barrel is threaded and capped, and the pistol features a 15-round box magazine that is detachable.
Extra Features
This pistol has a checkered polymer frame for a sure grip and a low-bore axis for reduced recoil and stronger overall control. All the FDE's controls are ambidextrous for ease of use, and further features include two interchangeable backstraps to customize the grip's feel. The steel slide has combat night sights and two mounting bases for additional red-dot electronic sights. The gun includes three magazines as well.
Cost and Value
The FN FNX-45 Tactical FDE is a high-priced handgun, nearly topping our list of home defense weapons in expensiveness. It is high-quality, however, and its ease of control, sure grip, and pistol feeds make it an excellent option for self-protection.
6

. Glock G19 M.O.S. Centerfire Pistol
The longer barrel on the G19 is more accurate and less likely to flip up on firing
The pistol works well with proper ammunition
The G19 is lightweight and durable
It is easy to assemble and disassemble as well as clean and maintain
The reflex sights and fast target acquisition result in high-level accuracy
User complain about the MOS' factory sights which are the same as those on non-MOS models
The optic mounts a little higher than many shooters would like
The Glock G19 Gen 4 Modular Optic System pistol is one of the most popular handgun models in the world and a standard option for concealed carry. This pistol is highly customizable with the number of Glock accessories available, making it the kind of pistol a homeowner can craft to his or her liking.
Read more
Faster Target Acquisition
The MOS system on the G19 allows the user to simplify the addition of mount optic sights on the gun without having to go through costly customized machining. This feature means the shooter can make a faster target acquisition and more rapid transition, resulting in improved accuracy at long and short ranges.
Extra Features
The G19 offers multiple additional features, including polymer grips with a modular backstrap design to mold the grip to the user's hand size; the frame has textured technology to improve that grip. The dual recoil spring assembly increases the gun's durability and lessens the recoil. Ultimately, the claim to fame for this Glock edition is the high-tech easy-to-conceal reflex sights that make this gun ideal for defense.
Cost and Value
The Glock G19 MOS pistol has a middle-range price on our top ten list, making it a more than reasonable deal for home defense purposes. The customizable grips, reflex sights, and fast target acquisition make this Glock a serious consideration for homeowners in need of a defensive weapon.
A product of the oldest active firearms manufacturer, the Beretta M9 is one of the most accurate and shootable handguns right out of the box. With quality ammunition and magazines, the Beretta M9 is incredibly reliable and can make for a solid home defense weapon.
Read more
Stellar Performance
Known for its military use in the toughest of conditions, the Beretta M9 is a personal handgun with stellar performance capacity. This single action/double action pistol is reliable, durable, and while too large for concealed carry, is more than adequate for a personal defense weapon.
Extra Features
The M9 has a three-dot sight system, featuring a white "dot and post" pattern for quick target acquisition. The gun allows a firm, secure grip with frame front and backstraps that are checkered for a sure hold in any weather conditions. In combat situations, the magazine well internal bevel is designed for fast tactical reloads. The gun has tool-free assembly and disassembly and includes two magazines with purchase. More expensive editions of the firearm include night sights and a threaded barrel.
Cost and Value
The Beretta M9 is a middle to higher priced handgun depending on the edition purchased. Homeowners looking for a full-sized pistol with power and durability should give the M9 a closer look.
8

. Ruger SP101 Match Champion 5782
The Match Champion's construction results in a smooth trigger pull
No special tools are necessary to disassemble, clean, and maintain the gun
Ruger offers many add-ons and upgrades for this model
The revolver has a fiber optic front sight and adjustable rear sight
The full-lug barrel improves the accuracy of the gun
Buyers note that the revolver doesn't seem to fit the packaging it comes in
Some users stated that the stock grips get slippery from use
Renowned for durability and accuracy, the Ruger SP101 Match Champion model is a five-round, single action/double-action revolver that is as good on the competition range as it is at home protecting your family. With adjustable sights and a comfortable grip, the Match Champion is a good weapons selection for personal defense.
Read more
Versatile and Classy
With its custom hardwood grips, the Match Champion has a classic look to equal its versatile capabilities. The revolver is chambered in .357 Magnum but can also fire .38 Special. The full-lug barrel, at 4.2-inches, allows quick handling and transition between targets. A smooth double-action trigger pull and crisp let-off are possible due to the optimized and polished internals, centering shims on the hammer, and a centering boss on the trigger.
Extra Features
The Match Champion's grips are checkered and stippled on both sides for a more sure and firm grip; the grip frame can accommodate a variety of customized grips for a perfect fit to the shooter's hand. The revolver also features adjustable front and rear fiber-optic sights for better target acquisition and a triple-locking cylinder on the front, rear, and bottom frames for dependable operation with each shot. The transfer bar provides security against accidental discharge.
Cost and Value
The Ruger SP101 Match Champion retails on the higher end of the price range for home defense revolvers. It is eye-catching, though, and packs a powerful punch as an accurate, flexible, and comfortable gun to use.
9

. Smith & Wesson Governor Revolver
The Governor can be used with three types of ammunition
The gun shoots exceptionally well
The smaller size makes it appropriate for personal and home protection
The gun has an accurate bench rest
The trigger is not overly heavy on this revolver
Some users have experience strike misfires with the .410 Lite ammo
Complaints have been made about the lack of kick to the gun when fired
Lightweight and versatile, the Smith & Wesson Governor Revolver is serviceable as a defense weapon and multiple caliber handgun. This six-cartridge gun is lightweight and customizable, making it a good choice for personal and home defense.
Read more
Multiple-Caliber Capacity
The Governor is a handgun with man options for the shooter. It can fire .45 ACP or .45 Colt, or .410 2 ½" shotshell ammunition. Those three choices alone give the user the opportunity to find the ammo that they feel most comfortable and confident using. These various ammunitions combine with moon clips for excellent target strikes.
Extra Features
This revolver comes with a synthetic grip for a sure, secure hold, and a Tritium night sight for the front sight. The moon clips are included with the standard version of this gun. Special editions, such as the Governor Stainless Steel and Governor Crimson Trace Laser Grip, offer those specific upgrades, respectively.
Cost and Value
The base Governor model is moderately priced and falls into the middle-price range on our list. Higher end models like the Crimson Trace Laser Grip edition are priced at the upper end of the market. For people who want a smaller revolver with plenty of options, the Governor is worth a look.
10

. Taurus Raging Judge Revolver
The Raging Judge is a heavier handgun which equals less recoil and more control
This revolver can shoot .454 Casull, 3" .410 bore shotshells, and .45 Colt
The gun is extremely accurate
An extended ejector rod to extract fired cases is included
The Raging Judge comes with a highly dependable transfer bar
Some users find the Raging Judge too large for a revolver or concealed carry
The double-action trigger can be heavy on release
The original Taurus Judge revolver was designed as a defensive handgun that could fire a lethal round without penetration. From that point on, the Judge and its newer editions, including the Raging Judge, have offered the use of both shotshell and cartridge ammunition. The Raging Judge includes the combo revolver and five-shot revolver in .454 Casull rounds. With a six-round cylinder, the large frame of this revolver provides a lot of strength in a handgun for personal and home protection.
Read more
More is Better
The Raging Judge is a behemoth of a revolver with its six-round cylinder and the versatility of three different types of ammunition: .454 Casull, .45 Colt, and 3" .410 bore shotshells. It has a cushioned insert grip for decreased recoil and dual-locking cylinder system with stainless steel construction. The revolver has an overall length of 13.6" and a 6.5" barrel and combined with its 73 ounces of weight, the Raging Judge is a hefty, beefy gun.
Extra Features
This revolver includes a red fiber-optic front sight, a ported barrel, an adjustable rear sight, and a transfer bar. The renowned Raging Bull backstrap is included as well for added cushioning. The gun also has the Taurus Security Safety System, a safety mechanism whereby the revolver becomes inoperable by the use of a special key.
Cost and Value
The Taurus Raging Judge is priced slightly higher than the average market price for a revolver. The price may be worthwhile for homeowners who want a heavier, fuller handgun that is fun to shoot and is a useful tool for self-protection.
Criteria Used for Evaluation


Protection
The most significant criterion that our research team examined for the top ten home defense guns was the element of protection. How well did these guns perform in accuracy? If a person breaks into an individual's home, the homeowner needs to know that they have a weapon at hand that will strike true if necessary. Home and personal defense guns are only as good as how well they protect the user and their family. Our team examined accuracy rates, recoil, types of ammunition, and ease of use as factors in the larger field of protection, and we focused only on the top ten guns that could offer medium to advanced home protection coverage.


Features
Our research team determined that features were another essential criterion to examine in compiling this list. Whether it was guns with versatile ammunition options, special safety systems, or tools that improved accuracy, such as striker-fired slide designs and light triggers, any feature that made it easier to use the gun and to shoot it accurately made our list.


Value
Can you place a value on the protection of your home and family? Many people will spend whatever they need to, and more, if it means keeping their spouse and family members safe and sound. We looked at the price ranges for home and personal defense weapons to offer a broad spectrum, from budget level handguns to top-priced pistols and everything in between. There are self-defense guns on this list that are available at a variety of economic levels to best fit the budget of the shopper. The highest priced gun was not necessarily the best gun, and we included some firearms that are available at incredibly low sales prices that are just as if not better than the most expensive pistols.
Expert Interviews & Opinions
Most Important Criteria
(According to our experts opinion)
Experts Opinion
Editors Opinion
Users Opinion
By Default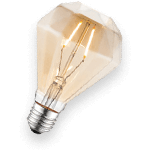 Choose the Gun That is Right for You
Typically, the best and most convenient type of guns for home defense are handguns, so that is the kind of gun to look at if you are intent on purchasing a weapon for protection. For users with a young family, you want to look for a handgun that offers protection from intruders and from little hands that might get ahold of the weapon. A pistol is small enough to be stored securely in a rapid-access gun safe on a nightstand. Yes, gun safes are available for larger guns like rifles and shotguns, but access to those weapons in an emergency will be slower than a handgun. It is also easier to clear a house with a handgun; larger weapons are easier to knock against walls or entryways and alert an intruder to your presence. When you have chosen a handgun, make sure you visit a range or gun store to try the gun out; you need to be comfortable using it. After that, practice frequently so should you ever need to protect your family, you will know how to use the gun.
Make Your Home Unappealing to Intruders
Aside from having your handgun nearby, there are other steps you can take to make your home less of an attractive target for thieves. Assess the landscaping around your home. Keep shrubs away from or below window levels to eliminate hiding spots for intruders. Try always to leave your garage doors closed. It is easy to forget at times, but an open garage door makes the house and your family vulnerable and allows criminals access to tools or objects in the garage that can help them accomplish their goal. All exterior doors should have a deadbolt lock and should be locked at all times; of course, these locks should be able to open from the inside should you need to exit in an emergency. Keep all ground floor windows locked and consider getting interior door security bars to frustrate any intruder trying to get in your home.
Have a Workable Plan (or Two)
Make sure that you are mentally prepared to encounter a home invasion. After training and practicing with your handgun, run through potential scenarios in your mind and consider "what would I do if?" situations. Visualize the multiple different possibilities that could happen, such as: What if the intruder grabs one of the children? What is the criminal has a gun or knife? What if there is more than one intruder? What if I come home and find my windows broken in or my door unlocked? These visualizations are uncomfortable to imagine, but necessary to increase your mental preparedness so you can respond best should a situation like these ever occur.
Other Factors to Consider


Ease of Use
For your gun to be a tool of protection for you and your family, you need to be able to use it quickly and efficiently. The more natural the gun is to use, the more likely it will serve its purpose should you encounter a criminal in your home. Through our research, we determined that a gun that was easy to use yet had enough effective safety features to it was an ideal selection for homeowners. In particular, we examined versatility of ammunition, ease and comfort of grip for control of recoil, and size and weight, as being able to hold the gun for potentially long periods is an essential consideration in any weapon used for self and home protection.


Accuracy
Although sometimes just the threat of a weapon will send an intruder running, if you are ever in a situation where you must fire the gun to protect yourself and your family, you want to be sure that the pistol will fire true. Therefore, accuracy was a vital consideration in additional criteria examined for the handguns and shotguns on this list. Being able to depend on your weapon does involve practice and handling, but whether the weapon can deliver the ammunition where it needs to go is just as important. All the guns on this list qualified as mainly to highly accurate and appropriate for home defense.
Frequently Asked Questions
q:
I carry a Smith & Wesson five-cylinder for home protection. Should I be worried that it only holds five cartridges?
a:
Studies on defensive shootings by homeowners and other armed citizens show that having more ammunition to fire with and standing and fighting in a pitched battle scenario is unlikely to end well. Instead, you should know the ins and outs of your handgun from training and practice; for example, knowing how to reload your gun in the smoothest, quickest way possible is vital, but more so is the ability to put those five shots where they need to go accurately.
q:
What kind of ammunition should I use for home defense?
a:
Hollow point ammunition is amongst the best for protecting yourself and your house. These rounds are often used by law enforcement because it expands into a mushroom shape as it passes through flesh. The round is slowed down, and the reduced penetration means the projectile won't pass through the intruder's body and strike someone nearby whose position was hidden from the homeowner by the bulk of the criminal. Additionally, the expanding bullet imparts more force which, in turn, means a quicker end to hostilities. This impact is why hollow points are often referred to as "man stoppers."
q:
Is training necessary to operate my gun effectively?
a:
Yes. There is no such thing as "natural talent" when it comes to marksmanship. No matter what kind of gun you use, you need to be successfully educated and trained in gun safety and usage. Check with your local gun range, firearms store, or local police department to find out where to sign up for a certified gun safety course.
q:
What is the legal definition of "self-defense"?
a:
The definition of self-defense, especially that which justifies the use of lethal force, is different from state to state. Generally, the definition centers around a legitimate threat to your life; if you believe that your life is in immediate danger, then that can qualify as a basis for acting in self-defense. Proof thresholds vary depending on state laws. So check with your state's government website and familiarize yourself with your state's definition.
q:
How important is a gun's size and weight for home defense?
a:
The size and weight of your gun are incredibly important and can make all the difference in an emergency. Smaller and lighter guns are easy to grab hold of quickly, tend to have less recoil, and are easier to control. However, they require more training and practice for accuracy. It is critical that the gun fit your hand as this makes the gun easier to shoot and lessens perceived recoil.
q:
Are laser sights important for a gun for personal and home protection?
a:
Laser sights can help boost your confidence as well as give you a target to aim for. Night sights can be added to different styles of guns which will allow you to see during a night attack or in an area of darkness.