Best Gore-Tex Jackets Reviewed & Tested for Quality and Protection
In a Hurry? Editors choice: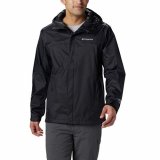 Test Winner: Columbia Watertight II

We all know how unpredictable and messy the weather can be. Bad weather can really ruin your trip or
outdoor fun
, especially if you're not ready for it. Whether your hunting, hiking or just playing your favorite
outdoor sport,
wearing the right apparel can protect you from the harsh weather, and even allow you to continue if you wish. A Gore-Tex jacket will not only insulate your body in different climate conditions, but it is also versatile enough to
fit your active lifestyle
. However, when it comes to these jackets, there is a higher demand for concentrated quality. The blending of the tech with other fabrics has led to a lot of creative products by some of the top brands in the industry. We've reviewed and rated ten jackets that guarantee high compatibility with whatever outdoor activity you're planning!
Standout Picks
Criteria Used for Evaluation
Materials
For this criterion, we looked at what materials companies were using to go along with their Gore-Tex branded jackets. This was an easy criterion to measure, and we removed any company that blocked the benefits of the technology by pairing it with an inferior fabric. The big winner here was polyester, which was included in the majority of the jackets on the list. It was the most compatible fabric by far, although some brands handled it better than others. The difference in the quality of their materials is reflected by their placement in the top 10. Some companies even used a proprietary mix which turned out to be hit or miss depending on how much weight it added.
Fit
Sizing was a difficult criterion to fully get through without handing out too many penalties. The easiest way for us to judge this criterion is by the information a company provides on the jacket size. Whether it is through a chart, online or through other means, we graded products based on how well they made that information available. Some companies were upfront about consumers needing to order a size larger to get a good fit while others left it up to everyone's imagination. Products that were vague in their sizes and how they fit were removed from the list.
Style
The design is where we turned to next, looking at the color options and overall design of jackets that only came in one color. For camo Gore-Tex products, the look was always great, especially on Military issued jackets. But the real star of the show here came from all of the women's lines where colors were rich, blended and just better than everything else on the list. Female jackets scored the highest with this criteria and were the best-designed choices. They also provided the most available colors, customization which is great when the jacket needs to be paired with regular outfits.
Breathability
Gore-Tex by itself is made to be a breathable fabric that plays nice with compatible fabrics to maintain high breathability. So within the Gore-Tex shell, jackets will remain waterproof, lightweight and breathable. In a way, this is a continuation of the materials criteria, but it focuses on the thinner jackets on the list. We held the thin Gore-Tex products to a higher breathability standard than the regular ones. This meant getting rid of some heavy favorites that were in the top five. Even though they excelled in other areas, you can't have a good jacket by lessening one of its biggest features.
Value
Pricing is usually a good place to start, which is a criterion that was all over the place for us. There were some jackets that were high in price but on the lower end of the list while some of the lower-priced jackets were in the top five. The disparity in price without a drop in quality led to us getting rid of products with similar qualities based on too high of a price. That means if you see a jacket in the top ten that is high in price, it is truly exceptional in its own right.
BEST GORE-TEX JACKETS REVIEWED & TESTED FOR QUALITY AND PROTECTION
1

. Columbia Watertight II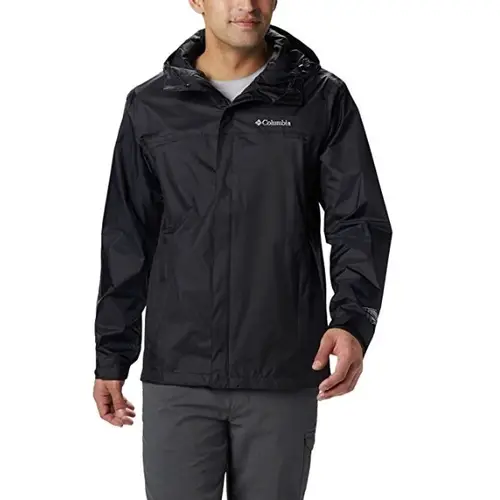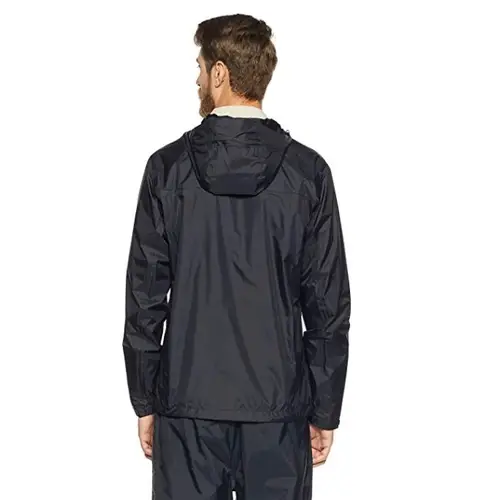 This jacket is highly recommended due to its superior build quality which has received rave reviews from the customers. This outerwear comes in a large variety of colors and sizes and includes detailed measurement instructions so you can find the right size. In addition to its fashionable design, this jacket is also waterproof. Columbia is known for making some of the best outdoor wear in the industry and this jacket is a great example of their superior craftsmanship.
Zipper Pockets
One advantage provided by this item from Columbia is the ability to secure and protect your personal items like a wallet and phones. The zippered pockets ensure that nothing falls out or gets wet.
Rain Protection
Columbia Watertight II is constructed features a shell that is 100% nylon, which not only protects against the wind but is also waterproof. The full seam sealing and drawstring collar keep all the water out!
Cost and Value
The price of this item ranges depending on size and color and is designed for long term use. However, you can rest assured that whatever you buy from Columbia will be made of the highest quality.

2

. Wantdo Mountain Jacket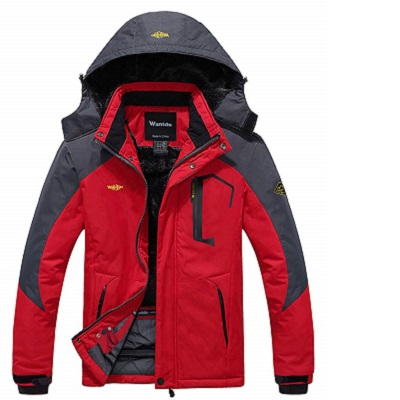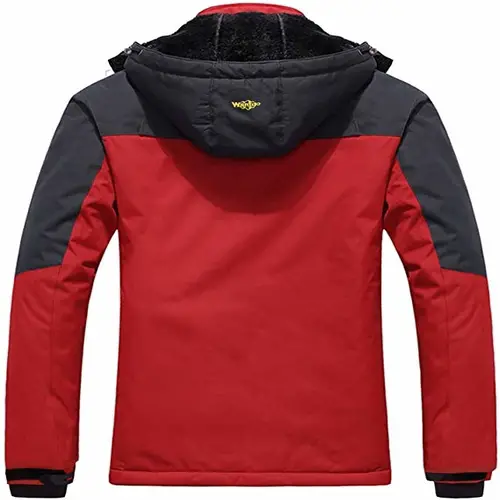 If you need something that can protect from extreme cold, and still allow enough mobility to enjoy activities like skiing, then this is the product for you. The water-repellant fabric is made from 2400 polyester, which is amazing for heat retention. You have lots of storage options, including a zippered chest and side pockets, an internal pocket, and an earphone line fastening and supporting fixture inside to keep you connected to your phone at all times.
Heat Retention
We recommend Wantdo Men's Mountain Jacket for anyone who spends a lot of time in the cold. The specially designed fabric provides some of the best heat retention capabilities you can find! And if you get caught by rain, don't worry! Your jacket will dry quickly.
Windproof
The softshell allows you to have full mobility while being highly resistant to wind. Other wind-resistant features include adjustable cuffs, stretchable gloves, windproof skirt, and a detachable and adjustable storm hood.
Cost and Value
Although this outdoor wear was made for the toughest environments, it features a fuzzy lining to provide comfort as well. This stylish coat can be worn during everyday activities as well as more physical activities such as hiking, mountaineering, and camping.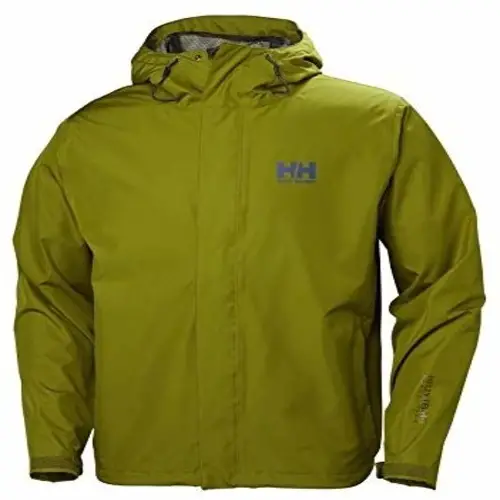 Helly Hansen is a brand preferred by those who enjoy challenging some of the most extreme conditions imaginable, and they use that notoriety, along with everything they've learned, to offer up a very high-end piece of gear that anybody can enjoy. That quality will also let you make the most of any outing or adventure you may decide to have.
DWR Sealed
DWR, or Durable Water Repellent, is a very effective process that seals the garment and keeps it wind resistant and watertight. On top of its already sturdy polyester fabric, nothing is getting past it.
Dries Quickly
The polyester material used for the outer shell is already going to dry very quickly when exposed to water, but the real appeal here is the liner. It's quick to dry as well, so on the chance that you find yourself sweating a bit, it won't last long.
Cost and Value
Meant as an outer shell, there isn't a whole lot to this jacket, and as such, there isn't going to be a lot of surprises when it comes to the cost.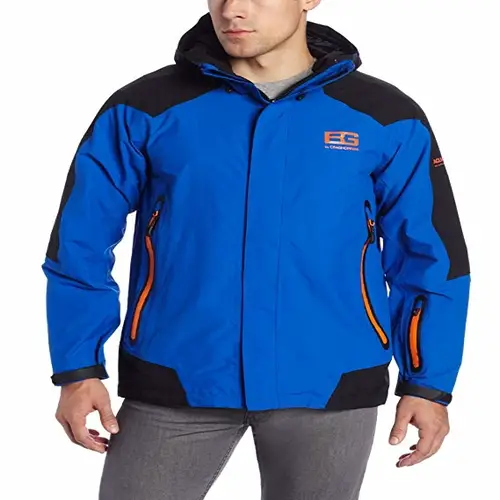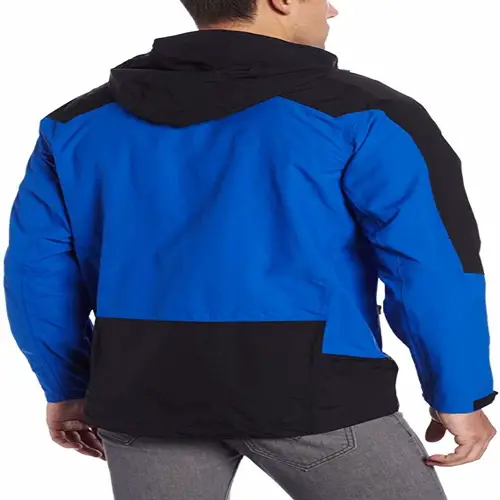 Bear Grylls deals with the highest of tiers when it comes to these jackets, and it shows with multiple models. Their Men's Mountain line is something truly special, and it deserves all of the attention it gets. Even with the high price, this is one of the better choices on the list. It is a solid purchase that earns its rightful place in the top ten.
100% Waterproof
This jacket is fully waterproof, being constructed from Aqua-Dry polyamide ripstop fabric, and including sealed zippers and a double flap. This helps keep the water on the outside where it belongs.
Top Quality Materials
The outer fabric is made out of 100% Polyamide while the inside is 100% Polyester. There is Polyamide mixed with a Gore-Tex membrane throughout the inside and outside and it works well.
Cost and Value
This jacket is priced pretty high, making this one of the most expensive on the list. Long-lasting materials turn this into a worthwhile value when pitting it against the competition.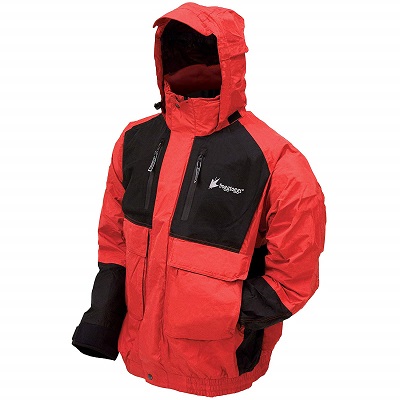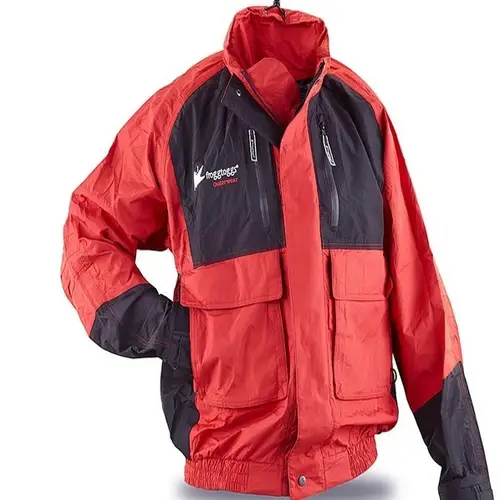 Besides having a pretty cool brand name, this jacket has the added distinction of being one of the best, most functional pieces of outerwear out there. It looks great, it's comfortable, and it's virtually weatherproof. If you need a solid jacket for all purposes but want a bit of style to go along with it, this is the one.
Great Movement
The long cut design of the jacket allows its wearer to maintain their full range of movement when trying to get around in heh great outdoors. As an added bonus, the feature also gives a measure of extra protection from the cold.
Sharp Looking Jacket
Having a jacket that is versatile enough to be a perfect everyday use garment is always nice to find. When that same coat happens to be visually appealing enough to make a statement, then you have an amazing piece.
Cost and Value
This is the most surprising element of this coat, on top of all the features found within. For all of the high-end construction, this is probably one of the least expensive offerings in this guide.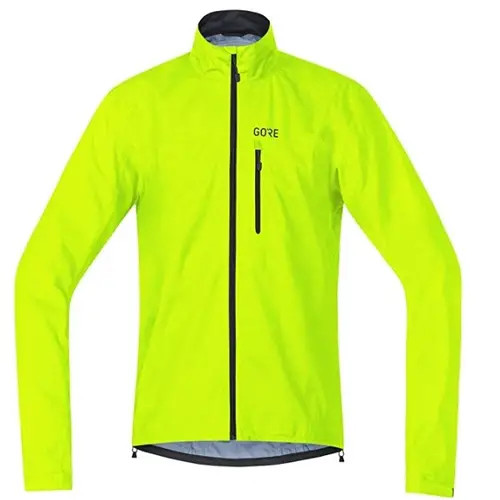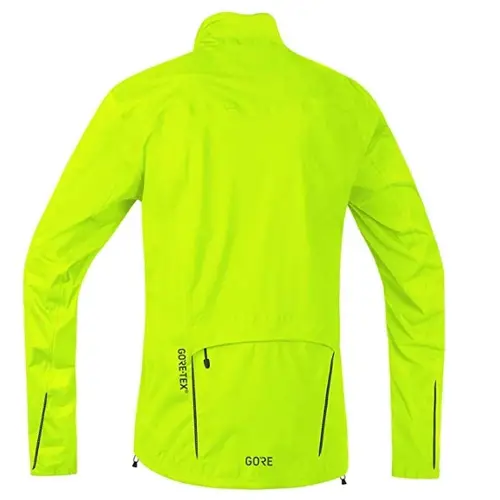 When it comes to finding a quality jacket with the right amount of Gore-Tex, the Gore Men's C3 GTX gets the job done every single time. Meant to be your go-to everyday jacket with an added dose of durability, this jacket is meant to help you conquer your day with ease. The jacket incorporates Gore-Tex active technology to be superior from a traditional every weather jacket.
Weather Resistant
As stated above, thanks to the Gore-Tex technology, this jacket is known and well constructed to be weather resistant. The technology itself was weaved into the jacket, creating a windproof and breathable product that helps keep you warm without restricting any movements. Furthermore, having this feature ensures you have a product that will work with you regardless of what weather you come across.
Material
One of the features that enable this jacket to be a top contender is its material, not only does it have the Gore-Tex technology already weaved in but its extremely comfortable and versatile. Furthermore, to add to that it's extremely lightweight, breathable and comfortable to give you that safe feeling you would want from such a product like this one.
Cost and Value
As expected most are not cheap and this one fits that bill, but the price is well worth it. Especially, when you take into consideration how much of a great product you are getting. Additionally, the jacket comes in multiple colors, allowing you to find a color that suits you and your needs best.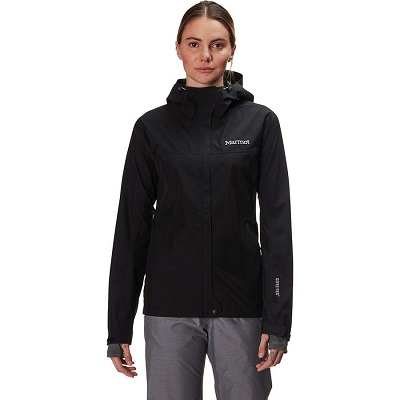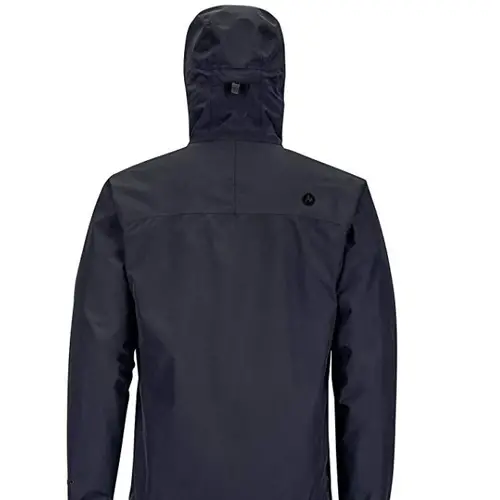 Let's slow things down a bit for now. This jacket by Marmot screams minimalism and is the perfect example of pure performance over bells and whistles. Its classic, clean lines make the perfect accent piece to cap off any wardrobe, and it can be used for a wide variety of purposes, giving it incredible versatility on top of everything else it has to offer.
Ventilation and Breathability
On top of being lightweight and breathable, this jacket offers up zippered vents on the armpits to ensure airflow throughout the entire garment. This lets you keep going in any situation you're in without having to start removing layers.
Water Resistant
Of course, it's water-resistant. For such a stripped-down piece of outdoor gear, this thing is full of features designed to maximize your levels of comfort at all times.
Cost and Value
A great, all-purpose piece of outerwear, this jacket is an ideal entry-level piece that is accessible to all price points. The great value makes the minimal cost all the more appealing.

8

. Arc'teryx Therme Parka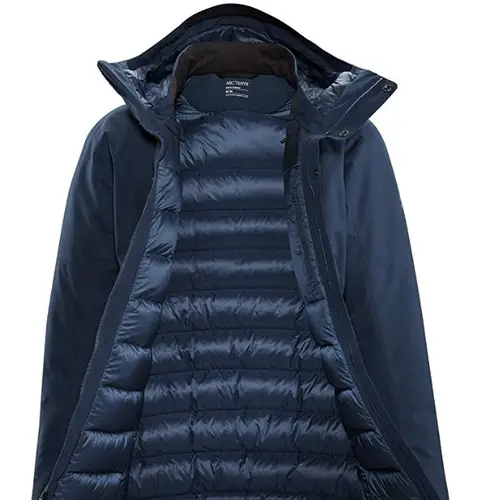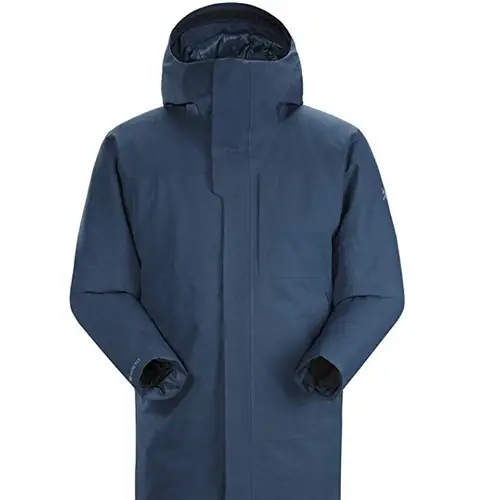 Coming in at number 8 we have the Arc'teryx Therme Parka, a jacket created to handle even the toughest weather conditions while still having the expansive, comfort level all Gore-Tex jackets are constructed with. Built to be worn outside in almost every weather condition this jacket takes the cake when you are seeking a well-constructed jacket that will enable you to still do your everyday routine while keeping you protected from natural elements.
Windproof, Waterproof and Breathable
When you are seeking to purchase a jacket one of the very first features you want to consider is just how much protection you will be getting. With the Arc'teryx Therme Parka having a completely redesigned outer shell, this jacket offers the excellent aspects a traditional style offers including, being breathable, windproof and waterproof but with a heavier twist. This jacket is on the thicker side so if you run on the regular or even jog you want to keep in mind that this jacket will add some weight to you.
Natural Insulation
Finding a jacket with its heating system isn't as easy to find as you might think it's quite difficult to find one. However, this jacket comes with natural insulation already built-in. What this does is it further helps keep you warm even in the coldest weather conditions. Furthermore, due to it being created out of thicker material, the parka helps keep the heat in without being overwhelming. Do you know how some jackets can be a bit too hot? Not this one, you get just the right amount of insulation.
Cost and Value
While this parka has everything you would want from a jacket, the price is not as great. Coming at a steep price point this jack is quite pricey. Even though we could argue that the material is great, there is also the factor of the parka being bulky which could get in the way of those that want a jacket they can be mobile with. However, you want to keep in mind that the bulky feature does keep you extensively warm.

9

. GORE BIKE WEAR Power GT AS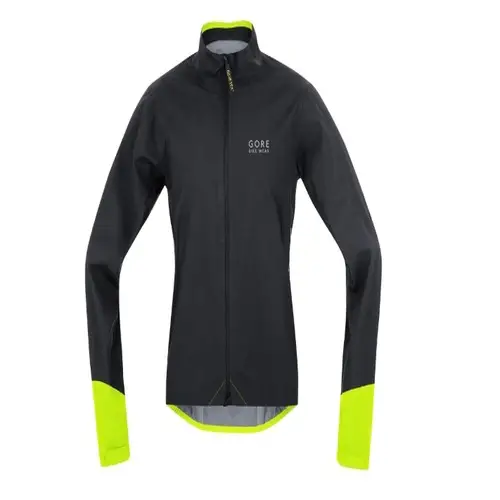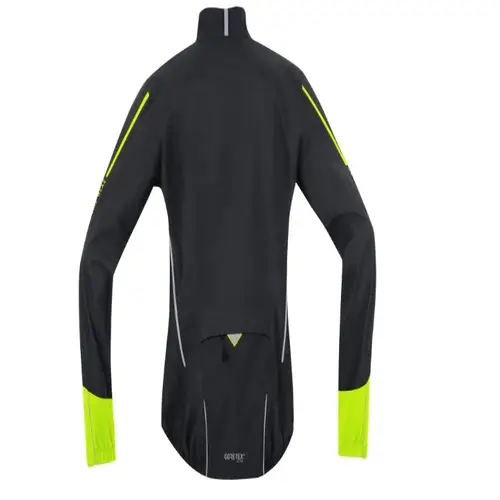 For something more sporty, this will satisfy a lot of people. It is a top three product that may be a solid choice depending on your needs. That being said, sporty is the best way to describe the look, feel and class of this jacket. The materials aren't too thick so it pairs well with other sports apparel without looking out of place.
Leading Edge
By beating out a lot of the other Gore-Tex options on the list, Gore Bike Wear dominates again. They prove once again they're the go-to company for quality men and women's sports clothing.
Many Color Options
That is the best way to describe the very vibrant range of colors offered for this jacket by Gore Bike Wear. While you will get noticed, it still manages to avoid being seen as gaudy or tacky.
Cost and Value
As one would expect for a top-three product, the price is average to high based on the size you want. There is a good value for buyers that play it smart and order a size larger than what they need.

10

. GORE BIKE WEAR Road Cycling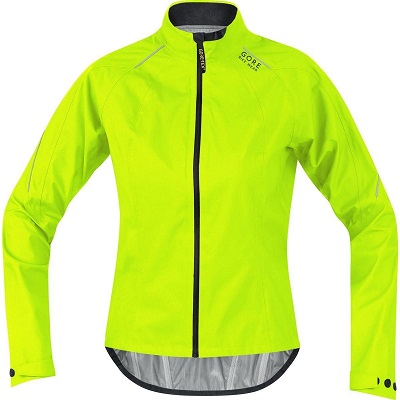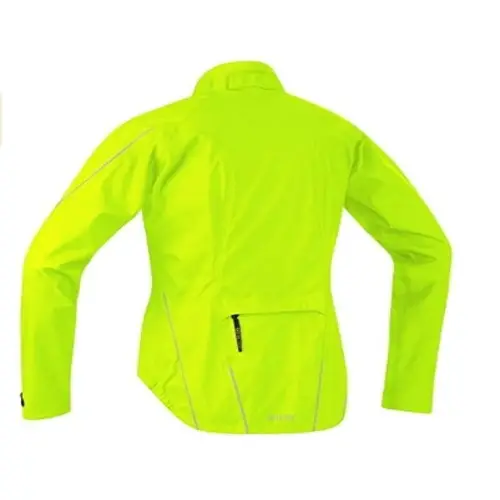 The style is one of the many fun things about getting a modern version. As long as it doesn't interfere with important durability features, style can be a big selling point for the customer. Gore Bike Wear has one of the top ladies lines of Gore-Tex apparel in the industry. Their attention to detail shows through with their great color choices and lightweight models.
Extra Long Tail for Comfort
The back of the jacket extends a good deal past the waist, allowing full coverage while out on your bike. This provides comfort as well as peace of mind, which are both priceless.
Many Color Options
The many colors available for this model are waterfall/ice blue, black, blizzard blue/brilliant blue, jazzy pink/magenta, neon yellow/white and jazzy pink/blaze orange. They are all very rich and look great when put together with a complete outfit.
Cost and Value
Price is once again locked to the size of the jacket you want to purchase. It's low to high priced but well worth it for all of the available color options.

Subscribe to our Newsletter