Mule Deer Hunting: The Basics Every Beginner Should Know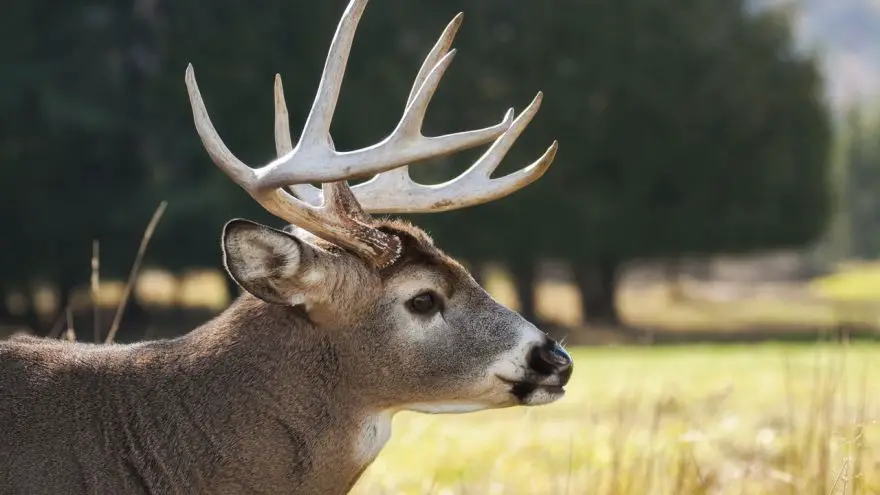 Mule Deer Hunting: The Basics Every Beginner Should Know
thegearhunt.com
Mule deer hunting is said to be an experience like no other. Hunting big game is one of the most sought after pastimes in Northern America, and the Western areas of the world are no exception. Since, these mule deer weigh in at almost 300 pounds each, and can have antlers that span close to 200 inches, it's not a good idea for a beginner to the sport to go out there unprepared, especially if you are an easterner, trying your hand at the Western terrain and this type of hunting for the first time. From the equipment you take to the patience needed, you can't just run into a hunt expecting to bag a mule deer and head on home. This type of deer hunting is totally different from your average hunt for a whitetail deer.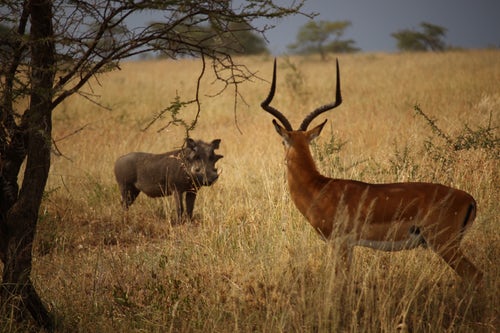 There are also different places that mulies can be spotted, different antler spans, and equipment that needs to be bought and packed before you head out on your trip. Remember, as always that safety should come first and you should have the proper license before you ever pick up your gun or bow to hunt. It's also important to remember that the mule deer is a prime trophy and sought out by many now. It has become a most popular sport, so you aren't going to be the only one out there when the season opens and the hunt begins. There is a lot you should know about mule deer hunting as a beginner and it may seem overwhelming at first. Never fear though, below we will give you all the basics and tips you need to know as a beginner when hunting for mule deer.
Before You Go: The Equipment to Pack
The type of equipment you pack to go on your hunt is something you need to know before you head out. Whether you're going on a short lightweight backpack hunt or a longer hunting trip, there are items you need to make the hunt a success. Read on for the most essential equipment to take with you.
Scent Elimination Gear
If you hunt whitetail deer, then you might already be familiar with this. As you already know, when it comes to hunting deer, eliminating your scent is crucial if you want to bag one. The first thing you need to do is find scent elimination gear that will keep the mule deer from detecting your scent and scattering. The choice of which scent you choose is totally up to you, of course, but if you want to even see a mule deer during your hunt, you are going to want to try this.
Regular/Hunting Clothes
One of the most important things to include in your pack is clothing. You want not only regular clothing to wear while you're on the hunt, but you also want camo hunting clothing as well. Making sure that you have enough underwear, socks, camp clothing, and sleepwear is essential to a good hunt. Your camo gear should include rain gear, boots, a zippered jacket or vest, and shorts because if it's early in the season, it could get hot during your hunt.
Other Gear that is Essential
There are a few other things that you will want to take with you on the trail. They are listed below.
A first aid kit

Bow

A good hunting knife

A sturdy backpack

A headlamp

Sunglasses

A water bottle
Now, that you know what equipment, for the most part, you need to take with you on your first hunt, let's look at some tips to help you when you get there.
Keep in Shape
While this may seem like beating the point home, it's important to know that hunting mulies are not anywhere near the same thing as hunting whitetail deer. When hunting, you aren't going to be posted up in a stand, waiting on a deer to come by. You are going to be putting in a lot of miles, so make sure you have good boots that fit, and you need to be in the right shape to put in those miles. If you feel that you aren't fit enough to take those long treks through the wilderness, then you need to get in shape before you do. A good rule of thumb to follow is starting to get in shape at least six months before your scheduled hunt. Start by taking brisk walks around the neighborhood and then work yourself up to intensive hikes in your nature parks and more. You'll be more than happy you did when the type comes to hunt.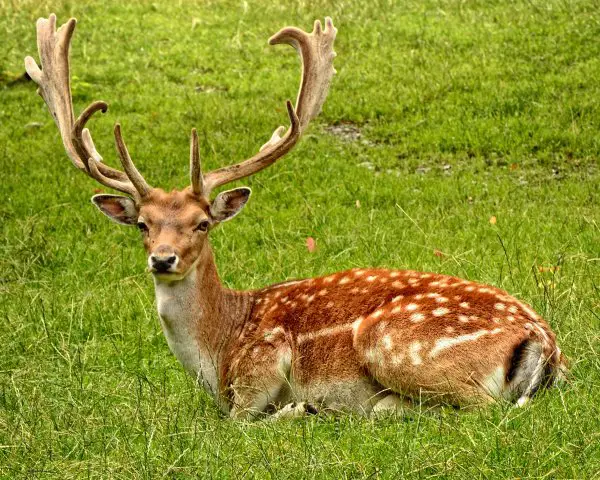 Be Patient
It's important to note from the beginning that mule deer hunting isn't a quick sport. You will be doing a lot of walking and a lot of waiting, so patience is key. You are going to have to stay alert and ready at all times, that means not nodding off to sleep on a hillside or daydreaming where you stand. It's best to invest in a good quality spotting scope to ensure that you are able to spot the mule deer. It's especially important to be alert and on target during slow periods, as these creatures tend to stay in the shade in the middle of the day. One chance might be all you get to bring down a deer and you don't want to waste it by not being alert and ready to take the shot. Whether you are hunting with a bow or a gun, patience is required, and the only way your hunt is going to end successfully.
Hunt Off the Road
The days when hunters could ride around in their trucks, hop off, and shoot a deer are long gone. It's best to find an out of the way spot, preferably a spot that is isolated and hard to get too. This is where being in great shape comes in because the mulies will be in those out of the way spots and many hunters don't have the patience or the time to work their way into those spots to take a mulie down.
Playing the Wind
Even though you are using scent elimination gear, it's still better to take that extra step and play the wind. Staying downwind is the best way to keep the mulie from catching your scent. It is estimated that he can catch a hunter's scent from a mile away. If you want your first hunt to be a success, it's better to play the wind.
Make Sure you Beat the Clock
Mule deer hunting isn't for the late riser. The only thing is that other hunters have the same idea. These days, hunters tend to use modern technology, and some of them don't realize that opening day isn't about driving your super loud ATV through the hunting grounds in search of a mulie. If you have any hope of bagging your first mulie, you are going to have to scout the area for a few days before the season opens. You need to study a mulie's habits and be ready to go at first light to get your deer. This could mean getting up way before the crack of dawn, walking five or six miles off the beaten path and lying in wait to beat the hunters on opening day and to avoid the noise that often comes with them. After all, if they scare the mule deer away, what are you doing there, to begin with, right?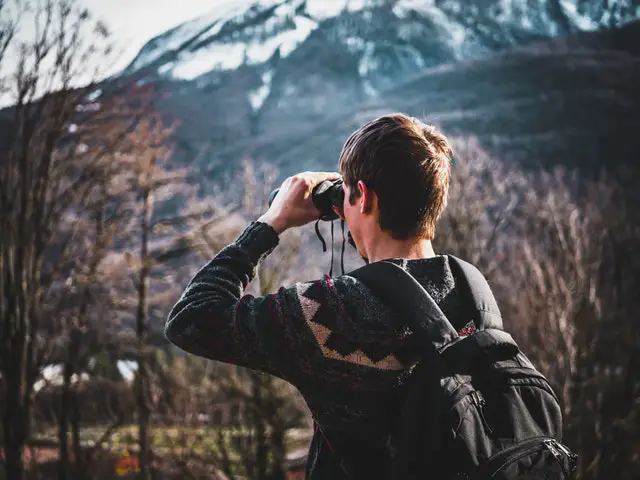 Know What Glassing Is
You can't hope to see mule deer without glassing for them. This means looking through your binoculars or spotting scope a ton to see the mulies in the area you are scouting. Most die-hard hunters will be on their hilltop way before the sun rises, so they can spot the mule deer as they make an appearance in the morning. The last thing you want to do is use your naked eye to try to spot mulies. If you do, you're going to go home disappointed, while the hunter on the next hill over bags a huge one.
Keep it Slow
One of the most important things to remember is that you need to go slow when stalking your prey. Spotting a mulie and then rushing forward to hunt it is the last thing you want to do and will end with you losing the mulie altogether and going home empty-handed. Tips to follow are sticking to the trees and bushes to conceal yourself, avoid any sudden moves, and freeze whenever you feel the mulie looking your way. While they can't see colors very well, they can see movement and will bolt.
Beyond Opening Day
While the mulies may be easy to spot on opening day, they are going to flee from the masses every day afterward. This means that you need to be prepared to follow them and scout them out, which of course, is going to be harder to do as the season goes on. The best way to do this is to don your quietest boots and head off into the bogs, woods, and bushes after them. You will want to move at a careful pace, glassing for any signs of antlers jutting above the tall grass or out of bushes. Again, don't rush, take your time and do it right. Remember, getting in a hurry is going to do nothing but send you home with no mule deer and no trophy to brag about that the local pub that evening.
Plan for the Weather
One thing that many hunters forget about is planning ahead for whatever weather might happen during a hunt. The last thing you want is to end up with hypothermia because you weren't prepared and the temperature plummeted in the middle of the night. Keep an eye on the local weather and always be prepared, no matter what the forecast reveals. After all, everyone knows that mother nature can turn on a dime.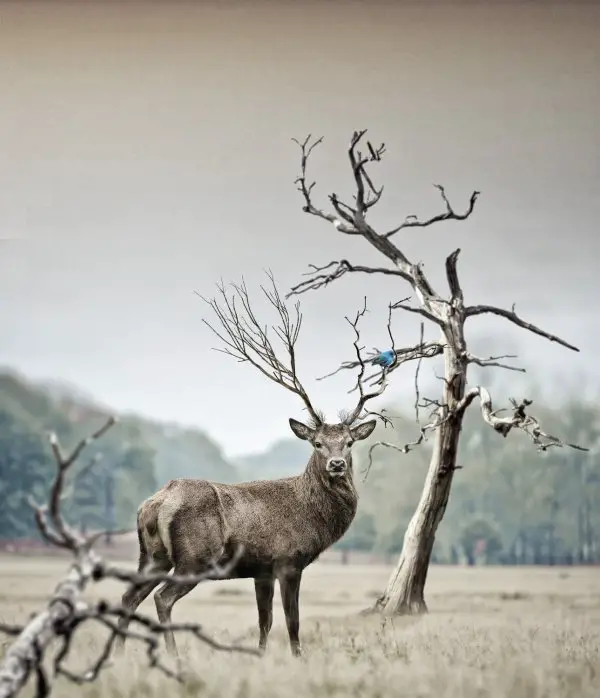 Have the Proper Licencing
The last thing you want is to be fined, or worse taken to jail for not having the proper licensing when it comes to mule deer hunting. If you are not from the area and are not sure what the laws and hunting policies are, then you need to do your research to read up on them. After all, no one wants to spend their hunting trip in a jail cell waiting on bail to be posted, now do they.
Alway, Always Play it Safe
As with any type of hunting out there, whether it's duck, whitetail deer, or mule deer, there are rules for safety in place for a reason. You need to follow those rules and be safe, above all else. You are going to be moving through the wooded areas, clear cuts, and even streams a lot, so you have to be careful of your surroundings and the surroundings of your fellow hunters. Below find some tips that every beginning hunter, no matter what you hunt should know.
Treat every single firearm as if it's loaded

Always, always have a first aid kit with you

Always clearly see and identify your target, before you take a shot

Never keep your finger on the trigger

Wear the appropriate clothing so you are easily seen by other hunters in the area

Watch for other hunters and what they are doing or are about to do
These are just a few of the basics that every beginner mule deer hunting should know. From always following the safety rules to glassing constantly, if you are used to hunting whitetail deer, you need to know that this is an entirely different thing altogether. These tips should help you through though. Happy hunting and as always stay safe and sound out there!
Sources
Big Game Logic, 

Five Tips for Novice Mule Deer Hunters
Most Read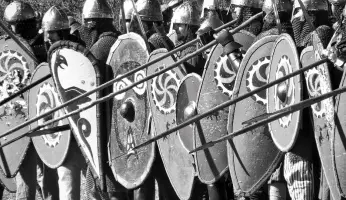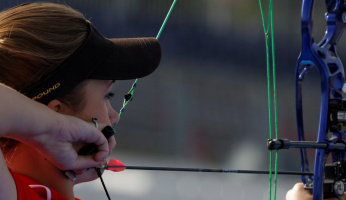 Subscribe to our Newsletter