Best Running Shorts Reviewed & Rated for Quality
In a Hurry? Editors choice: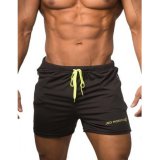 Test Winner: Jed North

The
running short
is a fickle beast. Perhaps more than any other piece of equipment these are the things that runners obsess about in truly fascinating ways. With so many options available, the shorter versions of this clothing have become increasingly popular amongst the runners of the world. Having a flexible set offers plenty of benefits, including a natural feel. But what is most important about these is the material and the properties that they offer the runner.
Keeping cool
while exercising has never been more important. If you become overheated, it can become fatal. Many of these have different properties that are moisture wicking, cooling, and lightweight, all leading to a successful run. Here you will find some of the best options available, today!
Standout Picks
Criteria Used for Evaluation
Compression
When you are picking out running shorts, you will want to consider what kind of style you want to wear. There are different styles and they can sometimes vary between men and women. The different styles offer different features and benefits which you will want to consider when purchasing these products. The main kinds are compression, v-notch, and split. Many people will also consider gym or even yoga items to be running shorts as well. You should pick the kind that is most comfortable for you to wear while running, but knowing about the different styles will also be helpful when making a determination.
Compression is products that compress around your body and fit snugly. People tend to choose this style when they want to feel the benefits of compression therapy. Compression helps promote blood flow to the compressed areas of the body and the increased blood flow has a number of benefits. Many people will feel warmer as a result of increased blood flow which is beneficial when you are running cool or cold weather. Increase blood flow as a means that your muscles will see an increase in oxygen flow which caused your body to produce less lactic acid. It also means that your body can remove lactic acid from your muscles more quickly.
If you do not want to wear compression, then you may want to consider purchasing v-notch or split shorts. Both types have similar benefits but they are different in their construction. V-notch is the most common style. They get their name because there is a cutout on the outer legs that is shaped like an upside-down letter "V". The cutout provides the runner with a wide range of motion than what regular cut products allow. These tend to fit loosely and have almost the opposite fit that compression ones have. The split style is similar to the V-notch, but rather than having a leg seam, the shape comes from having a front and back panel that overlaps. These usually fit looser than V-notch shorts.
Materials
You should always consider the type of fabric that a product is made of. Running shorts should feel comfortable on your skin while you are wearing them. They should not irritate your skin or chafe because both conditions will impact your performance or can make you uncomfortable after running. The fabric should also breathe and wick away moisture. They should also resist odors and smells.
You should always look for fabrics that breathe well and wick away moisture. Just about everyone sweats when they run and sweating is a good thing. After all, our body uses sweat to cool our body and regulate our temperature. We do not want our body to be too hot or too cold while we are running because that could impact our performance or even lead to injuries. Ones that do not breathe or wick away moisture can cause you to feel hot and clammy. The excess body sweat can also cause you to develop skin rashes as well. Even if you do not get a rash while you are running, the heat and the sweat will cause you to feel uncomfortable.
In addition to moisture wicking and bacteria, you should look for products that fit well and resist chafing. You do not want ones that scratch your skin or feel itchy. If you are purchasing compression-styled clothing, then you should make sure they are made out of materials that hold their shape and continue to feel tight even after you have worn and washed them multiple times. It is also important for you to make sure that the shorts are not too thin and end up being see through. They should be thick enough to hide your body, but they should not be so thick that they end up feeling uncomfortable.
Features
You may want a pair that has lots of pockets or you may want ones that do not have any pockets. This is highly a matter of preference and it will vary depending on your needs. If you are a casual runner or jogger, then you may want to have a pair that has excellent pockets. On the other hand, if you are looking for running products that are going to be used for competitions or marathons, then you may not want any pockets at all. Your needs and your use cases will determine if pockets are right for you when you are picking out a pair.
Comfort
True running items are not intended to be worn with underwear and instead should have a liner. The liner should be made out of mesh so that it breathes well and for men, it should offer enough support. You should find the liner to be comfortable, breathable, and it should offer you a free range of motion while you are running. You should also make sure that they are not revealing anything that you do not want the public to see. It is also possible to see that do not have a liner, but some people might argue that they are not for running As always, your comfort and needs should ultimately determine if you purchase a pair or not.
Removing moisture is one of the most important functions. Underwear can interfere with the short's ability to wick away moisture that you will develop from sweating. For this reason, these normally have a mesh lining. The mesh lining is highly breathable which makes it much easier for sweat to be removed from your body. Removing sweat quickly makes you feel more comfortable and it helps to cool your body as you run. All of this helps you perform at your best while you are running or jogging.
Of course, you need to make sure that the mesh lining is comfortable and fits you correctly. If the lining is too tight, then you will not only feel uncomfortable as you wear the running shorts, but they will also interfere with your ability to move which will hinder your performance. The lining should also feel comfortable against your skin and it should not scratch, make you itch, or chafe. You will want to make sure that the lining has a snug fit so that it doesn't slide around.
Style
Many people consider fashion to be an important part of their running gear. This can be especially true of younger runners who want their running gear to be functional and fashionable at the same time. Luckily, the market has responded and you can purchase many running products that are highly fashionable and look great. Today's running products come in just about any length so that you can find the pair that looks the best with your running gear.
The length is one of the most important parts to consider. Most running items for men have seen an increased length. While older running ones tended to be cut short for men so that you would stay cooler, newer men's product lines tend to be cut longer. As a matter of fact, it is typical to see men's products that are cut to the length of the knee. If you are considering purchasing such ones, keep in mind that the longer they are, the more heat they will trap so you will need to eventually choose between what looks good and what is functional.
When it comes to fashion, it has also become more common for running gear to be brighter and more reflective. Not only does this allow the gear to be more fashionable, but it also helps improve the runner's safety when running in low light or dark conditions. Clothing that is bright and reflective is always recommended for running after dark since it allows the drivers of cars to see you more easily than what they could otherwise. Brighter colors also look better and they can be paired with other clothing as well as many brands of athletic clothing such as shirts and shoes also come in bright and reflective colors. In other words, bright colors are not only safer but they are also following the fashion trends.
Top 10 Picks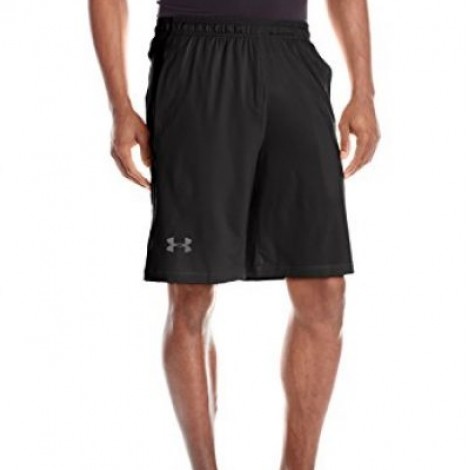 The Under Armour Raid 10" Shorts are one of a kind as they have so much to offer the athlete or runner. These shorts have a 4-way stretch material that is bound to keep you incredibly comfortable and relaxed during your entire workout. The Under Armour Raid 10" Shorts also offer a sun shield with blended materials to keep you protected and blocked at all times. Running in the sun has never been easier! With everything that the Under Armour Raid 10" Shorts have to offer you, the value is incredible!
SPF 30
The Under Armour Raid 10" Shorts are a blended material that keeps you protected from the sun at all times. While wearing the Under Armour Raid 10" Shorts you can be sure that the SPF 30 blend will prevent painful sunburn and keep the sun off of your legs. Not only does this help to prevent sunburn, but it also keeps you protected from that added chaffing and heat that is unwanted!
Moisture Transport System
The Under Armour Raid 10" Shorts offer a moisture transport system. This system is designed to keep sweat and moisture at bay, and always away. By circulating air, these shorts will be dry in no time to help with the moisture wicking. This system turns sweat into vapor and pushes it out of the shorts, keeping you comfortable! Just another reason for the Under Armour Raid 10" Shorts to make the top 10!
Cost and Value
With the Under Armour Raid 10, the features and benefits speak for the super affordable price. With the SPF protection, these shorts will keep you so cool, you won't even believe it. Having the moisture wicking properties, the sweat and moisture will stay away, making any run comfortable. Each pair of shorts is carefully inspected after being crafted and offers comfortable protection, run after run.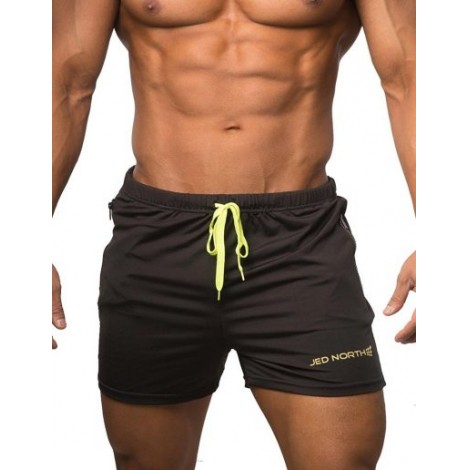 This is another brand that is excellent for running. They are made from a blend of polyester and spandex so that they wick away moisture from sweat and remain comfortable. The product also has pockets with zippers so that you can securely hold items such as a smartphone. You can make sure that the clothing will stay put and won't slip on your body thanks to the drawstring.
Zippered Pockets
Since many runners enjoy listening to music while they are running, these shorts include deep pockets that close with a zipper. This the perfect place for you to store items such as a smartphone or an mp3 player.
Polyester and Spandex
The shorts are made out of a blend of 90 percent polyester and 10 percent spandex. The material feels soft on your skin and it stretches for a conforming fit. You will also feel comfortable and dry while you wear these shorts.
Cost and Value
These shorts have a price that is higher than the average price for running shorts. They justify the higher price by offering features such as deep pockets that close with a zipper. You can also expect the shorts to feel great as well.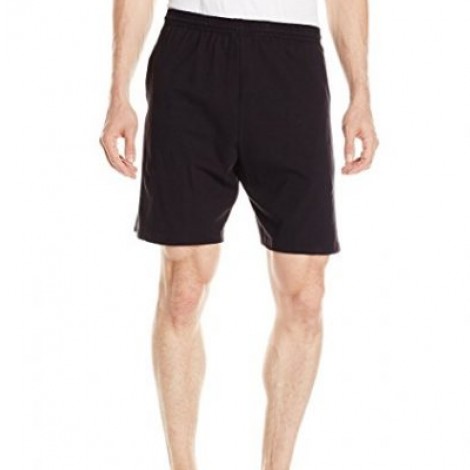 The Hanes Jersey Short with Pockets are incredibly comfortable and one of the most popular running shorts on the market for a lot of reasons. With an elastic stretch waistband, these shorts remain comfortable and flexible for the runner. Made with jersey material, the Hanes Jersey Short with Pockets will assist in keeping you cool by wicking moisture and maintaining constant breathability.
Jersey Blend
The Hanes Jersey Short with Pockets is made from some of the best jersey materials. The benefits of the jersey material are that they are incredibly moisture wicking and breathable. The materials absorb the water or sweat and dry quickly. Leaving the Hanes Jersey Short with Pockets one of the driest shorts on the market!
Gentle Elastic Waste Band
The Hanes Jersey Short with Pockets come with an incredibly comfortable, gentle elastic waistband that will leave you comfortable throughout all of your runs. This elastic waistband is flexible and does not have an uncomfortable feel!
Cost and Value
With so many added benefits, the Hanes Jersey Short with Pockets, they are top on the list of the best running shorts for many reasons. The jersey material is made to be extremely moisture wicking, which will prevent damp shorts and chaffing while running. Flexible and comfortable waistband gives way to a natural feel while out and about. Made versatile, the Hanes Jersey Short with Pockets can be worn anywhere!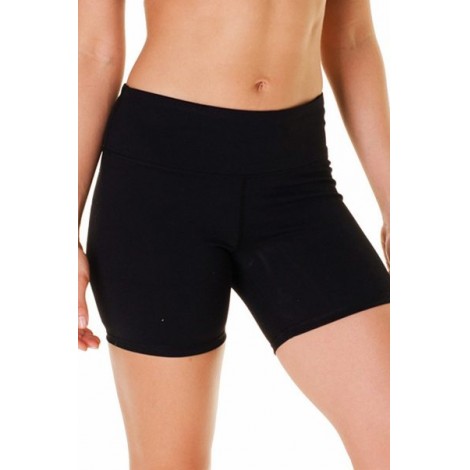 If you are looking for athletic apparel that both feels and looks great, then these are for you. They are made from a blend of nylon and spandex and they have a conforming fit that tightly hugs your body. The shorts breath well and they also dry quickly so that they don't feel wet after an intense workout. They also look sexy and will make you look your best.
Moisture Wicking
These shorts are made from a blend of 87 percent nylon and 13 percent spandex so that they breathe well and wick away moisture. You won't have to worry about your shorts feel hot and clammy after a long run.
Quick Dry
Another advantage of these shorts is that they dry quickly. The quick-drying fabric makes these shorts great for working out because your body sweat is quickly removed. They also dry fast so that you can use them after washing them.
Cost and Value
You should expect to see these shorts at an average price for running shorts. They get their value by being specifically designed for athletic activity. You can expect these shorts to look as great as they feel.

5

. TR60 2.5 Athletic Lightweight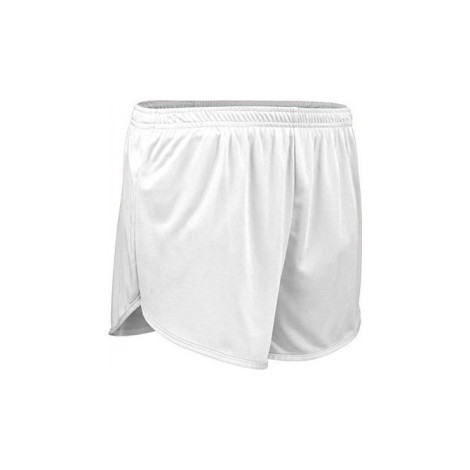 Featuring some of the best comforts around, the TR60 2.5" Athletic Lightweight Running Short has an incredible waistband that is both elastic and padded for your comfort. With all-time flexibility and a lightweight feel, these shorts are an all natural feel while out on the track or running a marathon. With the ability to be machine washed, you can wear the TR60 2.5" Athletic Lightweight Running Short over and over again, without skipping a step!
Run Dry
The TR60 2.5" Athletic Lightweight Running Short features a technology that will keep you cool and dry on your everyday runs or in a marathon. The Run Dry Moisture Transport helps maintain this comfortable, dry feeling by offering an added ventilation system to allow continuous breathability. Running has never felt this clean or dry!
Inner Brief
The TR60 2.5" Athletic Lightweight Running Short comes with an added inner-brief that will help maintain flexibility and layers while out on the run. The inner brief is also made with breathable materials that will keep moisture and odors away while on your run. Put wet, sweaty clothes in the past, go with the TR60 2.5" Athletic Lightweight Running Short.
Cost and Value
This set of shorts is said to keep you both dry and comfortable during your run. Those two attributes add plenty of value to this purchase.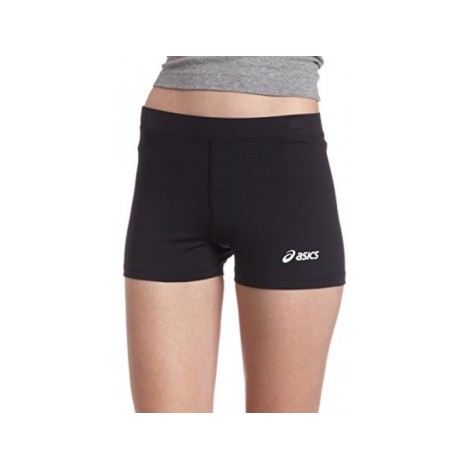 The ASICS Low Cut Shorts are a nice fitting pair of running shorts! Contouring to the body, these shorts are infused with different technologies that wick moisture and cool the body down during the most extreme sweating fits. The ASICS Low Cut Shorts have added comfort in the material with flat seams, which prevents the bulky pressure points that other running shorts may have. These all around, flexible shorts have been designed for your comfort while running!
CoolMax Gusset
The ASICS Low Cut Shorts have a new and improved way to keep you comfortable! The gusset of these shorts has a cooling technology that wicks away moisture and prevents additional, unwanted sweat. As this is the highest area for sweat to pool, the ASICS Low Cut Shorts have you covered with CoolMax material!
Flat Seam
Bulky seams are known to cause discomfort and unwanted pressure points. The ASICS Low Cut Shorts have come out with a flexible material that offers a flat seam. The flat seams fit close to your body and do not cause discomfort at all while running or working out. Having a pair of shorts this good will assist in boosting performance by taking away the unwanted pain.
Cost and Value
The ASICS Low Cut Shorts are an all-purpose athletic short that is well sought after by runners. The CoolMax technology in the gusset keeps an added comfort all day by wicking away moistures and preventing pools of sweat. With added breathability, the ASICS Low Cut Shorts have an all-around ventilation system that assists in removing odors, keeping a healthy environment. The ASICS Low Cut Shorts are incredibly comfortable and made to keep your workout solid.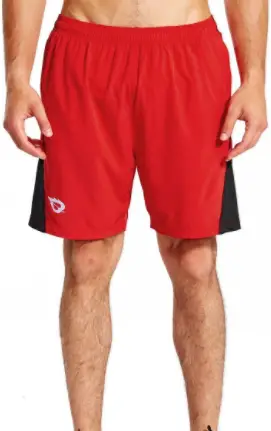 The Baleaf 7" Running Shorts are made to be functional and flexible to the most active athletes. Offering a spandex feel, these running shorts contour to the body and move with every muscle. The Baleaf 7" Running Shorts are lightweight running shorts that wick moisture and keep you dry during every activity that you do. Safety is key with the Baleaf 7" Running Shorts as they have reflective strips so that you are seen in even the lowest of lights. Give the Baleaf 7" Running Shorts a try and you will not be disappointed.
Reflective Strip
The Baleaf 7" Running Shorts are made for the busiest lifestyles. As most of us are busy during the day, there are times you can't get your work out until the early evening or morning. The added reflective strips will make sure that you are safe and noticed in the lowest lights. Keeping safe is key with the Baleaf 7" Running Shorts.
Back Pocket
Running on the beach or in the park? No worries! The Baleaf 7" Running Shorts offer a small pocket at the back of these shorts that will carry your music or your keys. No more running with items in hand as the Baleaf 7" Running Shorts will carry them for you, safely.
Cost and Value
With safety being key, the Baleaf 7" Running Shorts are all you need for a great run at night. Offering the reflective strips, these shorts will ensure safety and visibility for your entire run. As you run, the sweat is wicked away with lightweight and cooling materials that turn sweat into vapors. Preventing chaffing, these shorts are made for straight comfort, where ever you go. Carry your music and keys in the back pocket with the Baleaf 7" Running Shorts. The price of this valuable pair of running shorts is sure to make you smile.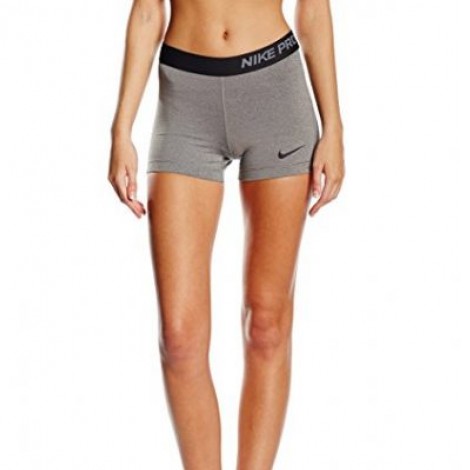 The Nike Pro 3" Running Shorts have it all for the body and comfort. Elastic waistband allows for a tight, comfortable fit and Dry-Fit material will keep you cool and dry all day long. As a fitted pair, the Nike Pro 3" Running Shorts contour to the body and offer an optimal fit, keeping movement free and easy. All of these added benefits draw runners this product for one reason, comfort.
Dry-Fit Technology
The Nike Pro 3" Running Shorts are a cool and fast drying material that makes for a comfortable run. Every bead of sweat is carefully wicked away and dried out as quickly as possible, assisting in the constant maintenance of dry. With the dry-fit materials, the Nike Pro 3" Running Shorts ventilate and allow constant breathability.
Elastic Closure
The Nike Pro 3" Running Shorts have an elastic closure at the top to keep added comfort and stability throughout the run. Having such great flexibility around the waistband gives way to a boost in performance and will decrease run times.
Cost and Value
With the added benefits to the Nike Pro 3" Running Shorts, there are many reasons that they make the top rated lists. Being as flexible as they are, the Nike Pro 3" Running Shorts offers an all natural feel to each and every step that you take. Beading away sweat promptly, these shorts will allow you to maintain dryness and comfort, step by step. With such added benefits, it's hard to say no to these shorts!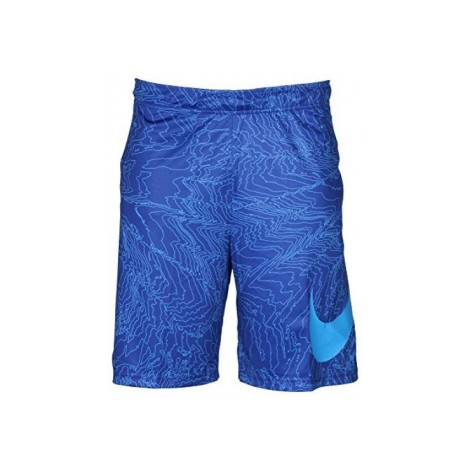 The Nike Dri-Fit Fly Short 2.0 offers a fashionable style with a comfortable feel! Having a flat seam, the Nike Dri-Fit Fly Short 2.0 say goodbye to unwanted bulk and pressure points while running. There are so many different features to these shorts that will benefit a runner for a flexible, ventilated run. You can't look past the Nike Dri-Fit Fly Short 2.0 as they have so much to offer you while you are out there working!
Side Panels
The Nike Dri-Fit Fly Short 2.0 have side panels that offer a great range of motion for the longest and fastest runs. The side panels not only give you a range of motion but boost your run time by allowing your body to move free and natural. With a benefit, this good, the Nike Dri-Fit Fly Short 2.0 are the shorts for you.
Dri-Fit Fabric
Dri-Fit Fabric is a phenomenal added benefit to the Nike Dri-Fit Fly Short 2.0. Being as the Dry-Fit fabric is a moisture barrier, the Nike Dri-Fit Fly Short 2.0 takes all the added sweat and wicks it right out the door with added ventilation to keep a constant airflow. Run free with these shorts!
Cost and Value
Having such a great pair of shorts never got easier than the Nike Dri-Fit Fly Short 2.0. So many benefits will keep you clean and dry, while also preventing bad odors caused by sweat. The side panels give you extra motion, contributing to increased performance. The Nike Dri-Fit Fly Short 2.0 also has added benefits that prevent chaffing and make for a comfortable run, every time.

10

. CompressionZ Compression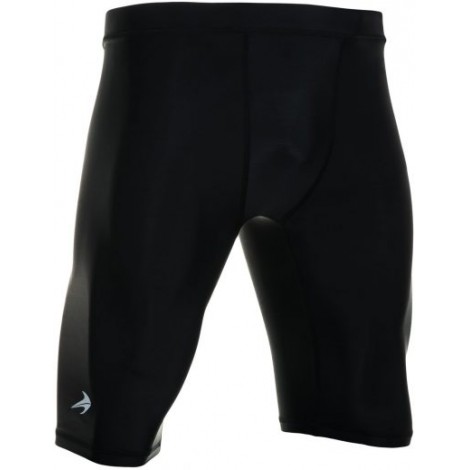 Anyone who plans on running long distances may want to consider this compression clothing. Compression therapy is known to have benefits to runners such as quicker recovery and increased blood flow. These shorts are designed to protect areas of your body which include your hamstrings, groin, quads, thighs, and the top of your knees. The material is designed to be moisture wicking which helps reduce odors, rashes, and itching.
Compression
These running shorts provide you with 20-30 mmHg compression around your body. Compression therapy is known to promote additional blood flow to the compressed areas of the body. For runners, this means additional oxygen, less lactic acid, and faster recovery.
Nylon and Spandex Blend
These shorts are made out of a blend of 85 percent nylon and 15 percent spandex. The material is designed with runners in mind because the material is anti-bacterial, resists odors, and it doesn't itch your skin so that you remain comfortable.
Cost and Value
These shorts have a price that is slightly higher than the average for running shorts. They are an excellent value for runners because they provide you with benefits such as moisture wicking, compression, and they protect against odor.

Subscribe to our Newsletter