Finding The Best Places To Go Fishing in Texas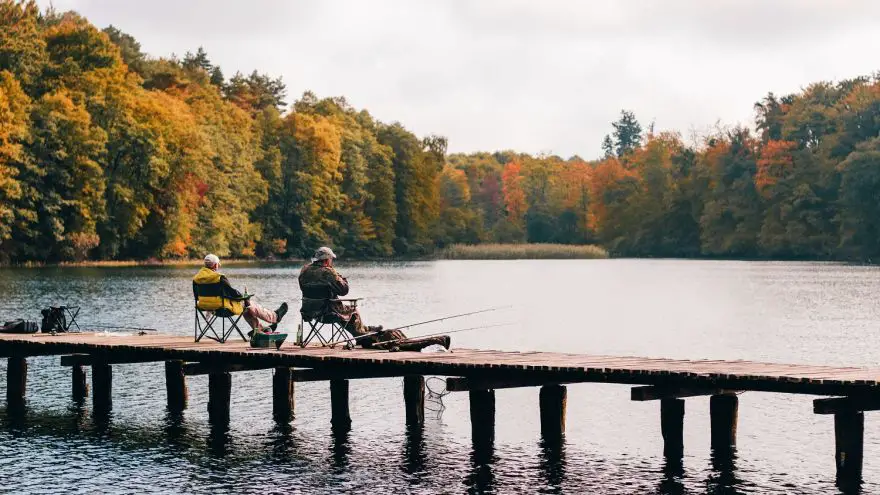 Finding The Best Places To Go Fishing in Texas
thegearhunt.com
Fishing for Rainbow Trout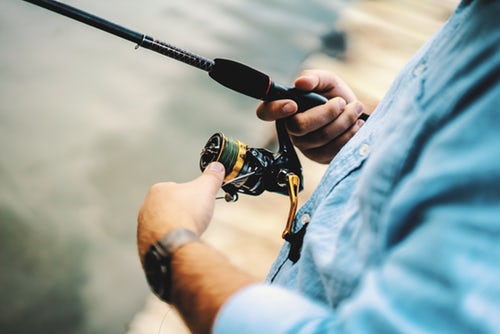 When it comes to these freshwater fish, winter is the best time of year to catch them. Even though this fish typically thrives in the cold waters of the rocky and Appalachian Mountains, not too many people know that there are some fantastic opportunities to catch rainbow trout in parts of the Guadalupe River located in the hill country of Texas all year long.
The Canyon Tailrace, which is a part of the Guadalupe that you can find a short way from Austin, maintains a water temperature that is low enough to be habitable for a few brown trout as well as a good number of rainbow trout. Also, recently, this part of the river has also become a fishery that is well-known.
When it comes to your options for fishing for a large array of trout species regardless of the time of year, there aren't many. In the summer months, they are mostly to be found at Canyon Tailrace. That being said, the population of trout in the winter in Texas grows rather quickly as the Parks and Wildlife Department in Texas has an annual winter stocking program for trout from the month of December on through February.
The Texas Parks and Wildlife Department (TPW) and Winter Stocking
The purpose of the trout stocking program by the TPW in the winter is to introduce people all over the state to different types of fish than what they are used to fishing for. To that end, they annually stock more than 250,000 of this fish in municipal ponds, lakes, streams, and rivers all across Texas.
Each major city in the state has quite a few different locations that are stocked within driving distance. Cities like San Antonio, Houston, Dallas, and Austin even have ponds within their city limits that are stocked each winter. That said, this trout stocking isn't limited to large cities.
Rainbow trout are also stocked in smaller towns such as Brownwood located in the panhandle and Harlingen, which is down in the plains of South Texas.
What is Needed in Order to Legally Catch Fish in the State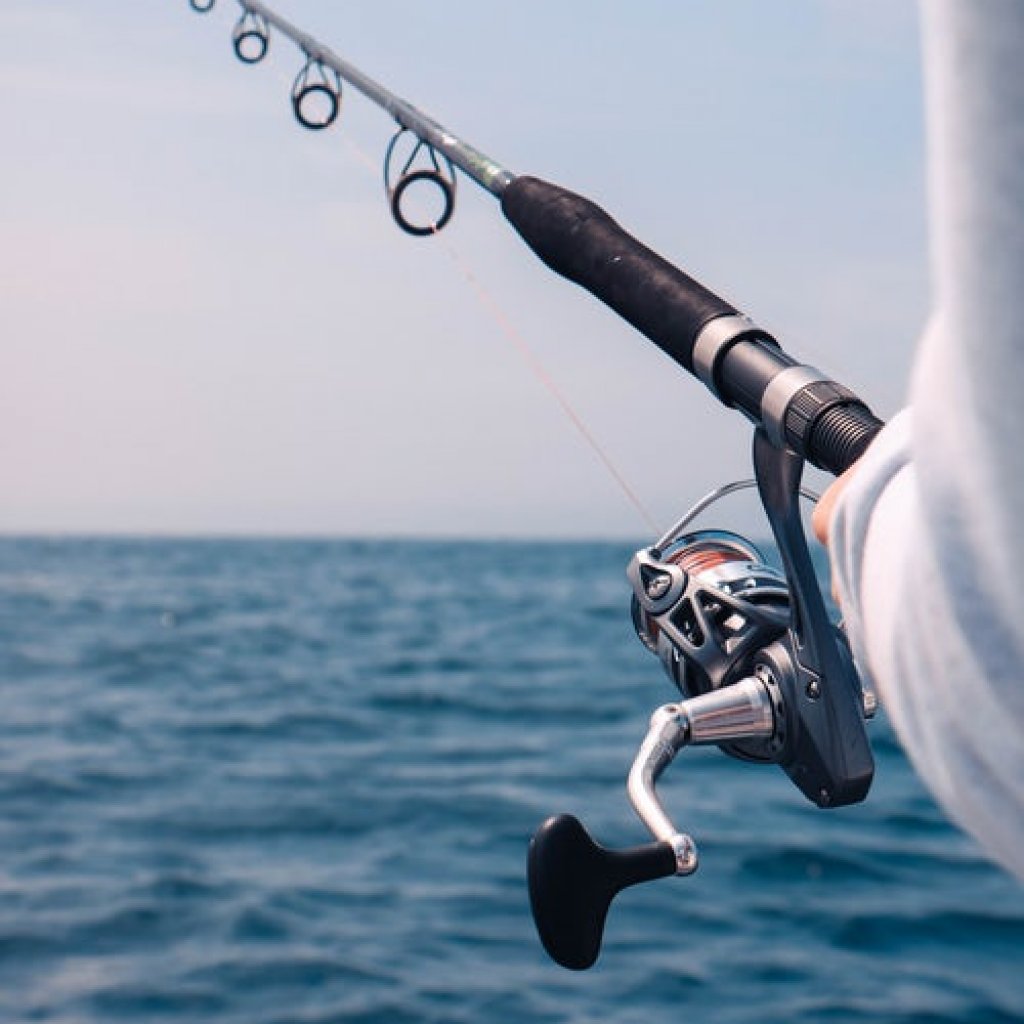 All of the trout that are stocked in these bodies of water have been placed there with the point being for them to be caught and then kept by fisher people, because they won't be able to survive in these waters when the warmer weather comes.
In order to do this legally in Texas, you need to have a valid resident or non-resident Texas fishing license, and if you want to fish for trout specifically, you will also need a freshwater stamp. While there isn't a limit on their length, there is a daily bag limitation of 5 per fisher person.
While Texas might not be a rival to western states as far as trout fishing goes, there are quite a few opportunities to get your trout fix in the state… especially in the colder months. If you live in Texas or will be visiting during the winter, the chances are good that you will be able to find a location that has been stocked and is close to your destination.
The Best Lakes, Rivers, and Ponds Stocked in the Winter
Every year in October, the TPW releases a list of bodies of water that they will be stocking with fish throughout the winter. This list will also have information on when each body of water will be stocked and how many trout will be placed there.
For example, in the 2017 and 2018 season, they stocked more than 300,000 trout spread across 50 different locations throughout the state. Out of those 50 places, Canyon Tailrace, Fort Boggy State Park, Possum Kingdom, and River Park all received the largest number of rainbow trout.
Generally, the stocking will begin in the late part of November and continue until the first part of March due to the fact that they won't be able to survive the water in the streams, ponds, lakes, and rivers after the weather starts to get warm.
Best Places for Saltwater Fishing in Galveston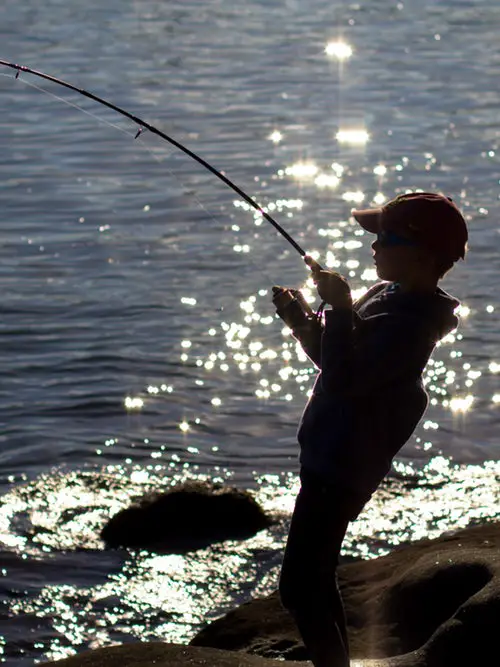 Are you planning to take a trip to the coast of Texas? If so, you might want to do a bit of fishing while you are there. Here is a quick look at some of the best spots for this sport in the area.
Galveston, arguably, has the best places to saltwater fish in the entire state. The flats, bay reefs, piers, jetties, and beaches of this city provide anglers with an easy way to access quite a diverse variety of game species that includes things like sharks, cobia, and flounder to name just a few.
Rollover Pass
When you find a spot to fish that is popular with the locals, the chances are good that it will be a fantastic place to fish. This Pass was constructed in 1956 with an eye toward improving the opportunities for fishing in Galveston Bay. That being said, today, it is a hot spot for quite a few different species of fish, especially when it comes to flounder. In all actuality, this area was named the #1 spot when it comes to fishing for flounder in this great state.
Fishing Pier
The fishing pier in Galveston just happens to be one of the most popular spots for fishing in the area. Anglers who fish here might catch fish like king fish, sea trout, redfish, red snapper, pompano king mackerel, gaftop, flounder, crevalle jack, cobia, bull shark, blue runner, blacktip shark, drum, and croaker. One thing you should know is that the pier charges anglers $10 if they want to fish.
East Bay
The eastern part of Galveston Bay is full of redfish and large spotted sea trout. If you are looking for the best places to fish here, try one of the flats or reefs such as: Northwest or Smith Point Flats, Cow Shed Reef, Robinson Flats, Pepper Grove Reef, Fat Rat Flats, Elm Grove Flats, West Bolivar Flats, or Hanna's Reef.
Eagle Point Marina
Over on the west side of Galveston Bay, you will find Eagle Point Marina. This is located in San Leon. This is the oldest marina in the state and it gives you access to the largest reefs in the bay. For more than 8 decades, anglers have been fishing at this spot and will likely continue for many years to come.
61st St. Fishing Pier
The pier at 61st St. is a massively popular spot for fishing in the city. There is a charge if you want to fish, but they also have quite a few bait and tackle shops where you can either buy or rent what you will need to fish. This pier is open 24/7, but those hours might change depending on the weather, especially during the colder months.
Pelican Island
This island is well-known for its flats that are sandy as well as for amazing fishing. During the warmer months, it is a gathering place for anglers who are seeking out flounder, trout, and redfish.
Fishing in the State Parks
Fishing in a local Neighborhood Fishin' lake or a state park is both an affordable and a fun way for friends and family to spend a bit of time together in nature.
Where to Go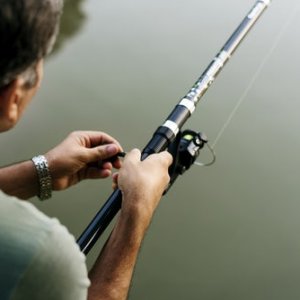 There are more than 70 state parks in Texas. Here, you will be able to fish from the shore or the pier even if you don't have a fishing license.
Local Neighborhood Fishin' ponds can be the ideal spot for anglers to fish near home. They are stocked every few weeks with keeper-size fish and can be found in greater Houston, Dallas – Fort Worth, San Antonio, and quite a few other places. Children under the age of 17 can even fish for free. Adults will need to have a valid fishing license.
A Few More Great Spots for Fishing
Choke Canyon Reservoir
This is a fishing location that is quite popular. You will find it about an hour out of San Antonio to the south. Choke is a wild and gorgeous lake that plays host to quite a bit of wildlife. On the land, this includes animals such as turkeys, hogs, and gators. In the actual lake, you will be able to catch flathead, channel, and blue catfish, along with crappies and bass.
Additionally, you will often find fishing tournaments being held here.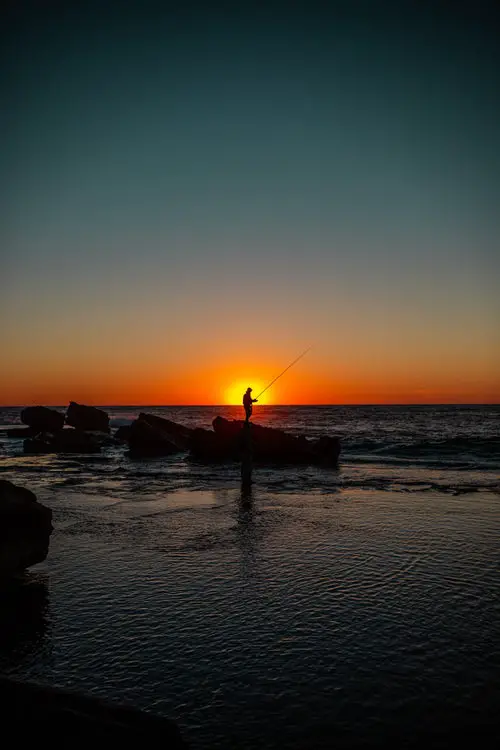 Fork Lake
Anglers have made the claim that this is the best spot in the state when it comes to big bass. It is a few hours to the east of Dallas and anglers routinely catch record setting fish here. Mainly, this is due to the fact that the TPW was fantastic at managing this land before the reservoir had become inundated.
Before the closing of the dam, they introduced Florida bass to small lakes and ponds all over the area, and this made the location one of the foremost places for bass fishing in the state. If you come here to fish, you won't be alone. Because of it being within driving distance of Dallas, this lake gets a lot of anglers.
Victor Braunig Lake
This is a lake that you can find just 17 miles south of the downtown area of San Antonio. This place also happens to be one of the few places that isn't coastal where you will be able to catch red fish.
There is a power plant near this location that provides a good base of minerals, which means that what you can catch here is really diverse. There are even a good population of both channel catfish and hybrid stripers. If you ever make it to southern Texas, this place is definitely worth visiting.
Guadalupe River
This is where you will need to go if you are in search of rainbow trout, as mentioned above. They aren't native to this body of water though. TPW regularly stocks them in the winter hoping that anglers will go out and fish for them. Most of them won't survive during the warmer months, so if you are fishing in the winter, this is the place to be.
When it comes to this river, the best place to find that colorful trout will be Canyon Tailrace. This is just a few miles to the south of Canyon Lake. It is also one of the most breathtaking areas in Texas Hill Country due to its forested valleys and hills. This is just a short jaunt from Austin and is well worth making the trip.
San Antonio Bay
Just so you know, the area of San Antonio Bay is quite different from the city of San Antonio. You will find it nestled between Aransas and Matagorda Bay. It is nearly 55 miles to the northeast of Corpus Christi. If you are in the mood to catch spotted sea trout, this is the place to be. It also has a few other saltwater fish, such as, southern kingfish, pinfish, flounder, and ladyfish.
There is a nearby wildlife preserve where you will be able to find other exotic beach-oriented wildlife. While you are fishing, you will be able to see things like pelicans, herons, and cranes. Additionally, there is a good selection of oysters and clams in the area if you just happen to want a few shellfish to go with the fish you catch there.
If you ever happen to be looking for a spectacular place to fish while you are in Texas, the places you have seen listed here today are great places to find an abundance of fish.
Fishing and How it is Beneficial to Healthy Habitats
Everyone in the area plays a role when it comes to maintaining any public waterways. When you go out and purchase things like fishing gear and a fishing license, the money you spend on them will assist in funding conservation in the state. If you want to learn a bit more when it comes to fish or fishing in the Lone Star State and are sure to always follow the regulations and laws for the area where you will be angling, you will be assisting to sustain fisheries in Texas for both your generation and generations to come.
Sources
Most Read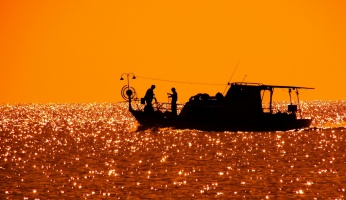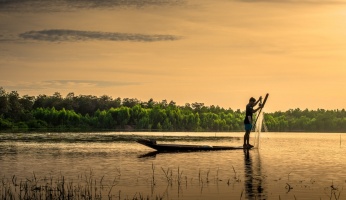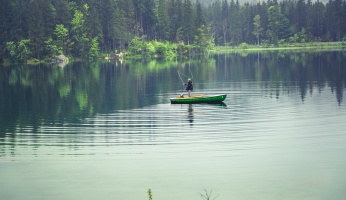 Subscribe to our Newsletter