Best Barnett Crossbows Reviewed & Rated for Quality
last updated:
Mar 05, 2021
Hunting with a crossbow comes with a different feeling than when hunting with a rifle. If you're planning on buying one, then it might be in your best interest to get a Barnett. They have put some of the best on the market over the years, and they are a deeply respected name in the market. They have been in the business for such a long time that their catalog has become too bulky to navigate on your own. Many Barnett crossbows have been designed for different types of users and for different purposes. This list is a collection of some of the best options for these different purposes.
In a Hurry? The test winner after 11 hrs of research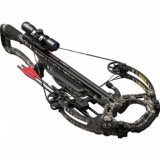 Whitetail Pro STR
Why is it better?
Easy to shoot
Quiet and fast operation
Arrows lay flat on the rail
Incredibly accurate
5
Interviewed Experts
13
Researched Sources
2000
Total Readers
398
Reviews Considered
11
Hours Researching
14
Products Evaluated
Accuracy
Speed
Durability
Ease of Use
Features
By Default
10 Best Barnett Crossbows
Easy to shoot
Quiet and fast operation
Arrows lay flat on the rail
Incredibly accurate
Not the greatest customer service
The Whitetail Pro STR builds upon the already popular Whitetail Pro that Barnett already offers. This new version adds even more features while keeping the price surprisingly low.
Step-Through Riser
The Whitetail Pro STR is called so because of the Step-Through Riser that it features. This helps to shift over half of the weight from the product's riser to the stock which increases the overall stability and accuracy of the product.
Frictionless Release Technology
This product also features Barnett's Frictionless Release tech which provides a free-floating roller that is found between the trigger and the sear, allowing the user to feel more confident through an increase in accuracy and a very smooth trigger pull.
Cost and Value
This isn't the cheapest option on our list, not by a long shot. But it arrives as a package so that will help to cut back on some of the cost associated with purchasing these weapons.
Comes with everything you may need
Beginner friendly
Still powerful enough for hunting
Ready out of the box
Might have to replace strings once in a while
The Jackal is another great general use option from Barnett. This one is a little less serious than the Ghost and might be a good choice for someone a bit smaller or someone newer to using these.
Specifications
The Jackal fires at three hundred and fifteen feet per second, which is a little less than the Ghost, but still has an exceptional amount of stopping power. It will take three pounds of pulling power on the trigger to fire. This is another lightweight bow that weighs about seven pounds. It has a comfortable grip and a good feel when you are carrying it around.
Beginner Friendly
This is a good choice for anyone who is just starting to get into bow hunting for a few reasons. The Jackal is comfortable and lightweight so it can be wielded by anyone. Everything you might need for hunting comes in the box, including some bolts and a scope. It also comes fully set up so that you can use it right away. When you want to upgrade to something more heavy-duty, this bow can be easily upgraded with custom parts as well.
Cost and Value
The Jackal costs a little less than the Ghost. In comparison, this might be a good choice for someone who is buying their first one, or maybe someone who wants something a little less serious than the Ghost.
Great budget choice
Quiet fire
Extra safe
Good stopping power
Has to be shot with a bolt in it to be uncock the string
The Whitetail Hunter II is a budget option that is affordable for almost anyone. It specializes in being an extra safe product.
Safety and Durability
This is a great choice due to its extra features built in for your safety and the durability available here. The Whitetail Hunter has an anti-dry fire system that means that you won't get your fingers snapped by the string when trying to set it up. This bow will know when a bolt is notched and won't fire at a high speed unless there is one. This also means that this bow is extra durable, because dry fires aren't good on your strings.
Specifications
The Whitetail Hunter II fires at a sizzling three hundred and fifty feet per second. It is also the lightest option on this list at six and a half pounds. The Whitetail Hunter's low weight makes it a good choice to bring out into the woods on a hunt. Another great feature of this bow is that it is extra quiet due to the construction of the arms of the bow. They are made of a laminate material that won't make any noise when fired.
Cost and Value
The Whitetail Hunter II is a great bow for the budget hunter. It is effective and has high stopping power, but at a price that anyone can afford. This is a great choice for those who are concerned about their wallet, but is also just a good all-around choice for any hunters.
Powerful
Comes with everything you need right out of the box
Feels good to shoulder
Very accurate
Louder than other options
The Buck Commander is another reliable weapon that gets the job done with its easy to use structure, and very accurate scope.
What's In The Box?
The Buck Commander comes in an easy to construct package that includes everything you need to get straight to hunting. It comes already constructed in the box and all you need to do is attach the limbs to the riser. It comes with a scope that is deadly accurate, and some batteries to keep it working. It also comes with a rope cocking device, a quiver, and two bolts.
Deadly Accurate
The Buck Commander is a great choice for anyone serious about hunting. It fires its bolts at a very quick three hundred and sixty-five feet per second. It is a little heavier at seven pounds, but still feels very good in your hands. It has a draw weight of one hundred and eighty five pounds so it has a good deal of stopping power.
Cost and Value
The Buck commander costs a bit more than the others on this list, but it does a great job at everything it needs to do so you won't be worried about the price one bit. This is a strong, reliable option that will do a great job being taken through any kind of paces you put it through.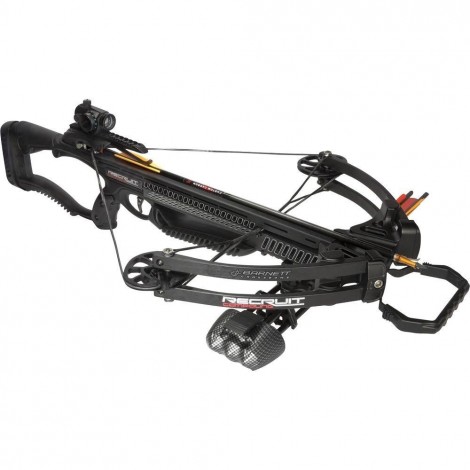 Compact profile
Good price
Beginner friendly
Still has a good level of stopping power
Red dot sight not very good in low light situations
The Barnett Recruit is just as its name implies. This is a good option for someone who is inexperienced with this style of weapon and its less frightening stats will make you feel more comfortable using it.
Beginner Friendly
The Recruit comes with some handy features that make it a natural choice for someone who is just getting into this style of weapon. It comes with everything you might need to set yourself up for shooting. It comes with a red dot scope for accuracy. It also comes with a few bolts and a quiver to hold them. Another nice feature is that it comes already assembled for the most part.
Specifications
The Recruit is made of a lightweight stock that makes it easy to carry. It has a speed of three hundred and thirty feet per second and a draw speed of one hundred and thirty. This is a bit lower than the other products on this list, but it will still have more than enough stopping power for most situations.
Cost and Value
The Recruit is another cheaper option. Sometimes it can be an impediment to getting into the hobby of bow shooting when it costs at least one thousand dollars to get into the hobby. The Recruit is cheap enough that anyone can give it a try, while still being effective in hunting and target shooting.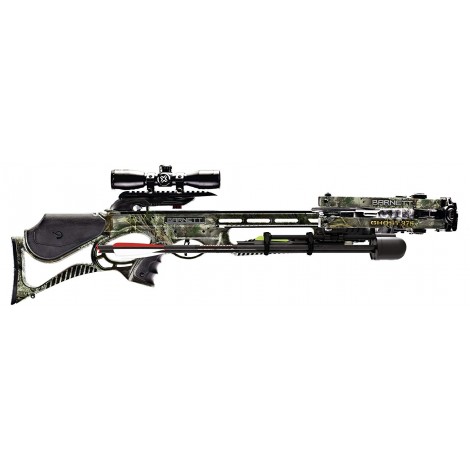 Very powerful
Nock sensor and anti dry firing technology
Durable components
Lightweight
This is another edition of the Ghost from Barnett. This version is similar to the 410, but with a few features that make it a bit safer to use.
Stopping Power
Like the Ghost 410, this is another bow with a huge amount of power behind its string. It fires at three hundred and seventy-five feet per second with one hundred and sixty-five pounds of draw strength. This will take down any deer or other type of animal you try to hunt. If you are using it for target practice, then make sure to get a thick target block.
Safety Features
It uses an anti-dry firing system so that your weapon will never dry fire and become damaged. It also has a nock sensor to ensure that there is a bolt nocked before it will fire. This will ensure that you will only fire when you want to, and will avoid any injuries that happen due to having your fingers where the string is.
Cost and Value
The Ghost line from Barnett are some of their most powerful bows, and the price reflects that. This is a great product to buy if you are confident and sure of your shooting and commitment to the hobby. This one is a little less powerful, but also safer than the Ghost 410, if that informs your decision at all.
Well built model
Great price
Powerful shot
Comes with everything you might need
The Wildcat is one of Barnett's most popular models, and for good reason. It is powerful and convenient, which makes it a great choice for any enthusiast.
Convenient Build
The Wildcat has a lot of the features that you should look. It has a stirrup that makes it easy to notch it. It has a comfortable grip. It comes with all the extra pieces you might need to start hunting, such as a scope, bolts, and a quiver. It also has an attachment that makes it easier to install a crank cocking device if you want the extra convenience of that.
Specifications
It fires it at three hundred and twenty feet per second with a draw strength of one hundred fifty. It packs a powerful punch for any of your needs. It weighs eight pounds. This is a bit of a larger and heavier option for the strength it has, but the design is very durable and it will do anything you need out of your weapon.
Cost and Value
This is a great deal at any price. It is a little bit of an older model, but it is built very solidly and will do a good job for anything you need of it. This is a great choice for anybody, and is quite the steal at this price.
Unique design
Well weighted
Very powerful
Lots of modern design implementation
The Vengeance is a very powerful option that has a unique design. The reverse limb system gives you a unique shape without sacrificing any power.
Specifications
The Vengeance has a velocity of three hundred a sixty-five feet per second. This is a very powerful option with a draw weight of one hundred and forty pounds. This can take down most game that you might be hunting. It weighs eight pounds, but is designed with a carbon riser that moves some of the weight backward so that it rests comfortably against the body when you are aiming.
Unique Features
The unique thing about the Vengeance is that it is equipped with a reverse limb system. The limbs are mirrored from most other options on the market. This moves even more weight to the centre, which will help you aim and keep you comfortable while out in the field.
Cost and Value
This one is a bit more expensive than the other options on this list, but it has all of the latest technology found in modern weapons these days. It will serve you very well, and it is difficult to find one with much more stopping power than this one. It also comes with a warranty so you are guaranteed to get value out of this one.
Weight is closer to the body
Compact size
Comfortable
Not too expensive
The Raptor is a compact option that still packs quite a punch. It is another Barnett that uses the reverse limb design to give itself a more unique profile.
Compact and Comfortable
The Raptor is a great product if you want something that fits very well against your shoulder. It weighs a comfortable seven and a half pounds. This is coupled with the shorter length of about a foot and a half, and this is very comfortable to lug around. On top of that is the reverse limb design that moves the weight back and closer to your body.
Other Features
The Raptor has many other features that are great for a trip out into the woods. It has a very clean shot with a low trigger weight. It fires quite silently. It is also very accurate and will give you an accurate grouping shot after shot.
Cost and Value
This is the mid-range option if you are looking for a Barnett product. It isn't as expensive as the fanciest, but is also not much of a budget option. This is a great option for someone looking for a dependable weapon that's focus is on comfort and a lightweight ride.
Comes with all the extra things you need
Good price for quality
Has space for a crank
Accurate
The Quad Edge from Barnett is a bow that's claim to fame is right in its name. It uses a four limb system for extra flexibility.
Specifications
This is quite powerful with a draw weight of one hundred and thirty-five pounds. It has a good amount of stopping power, and does a good job of stopping whatever you need to stop. It does all this while remaining a lightweight when you carry it.
Other Features
This bow has lots of great features that are useful. It has the quad edge design that makes this more lightweight while retaining the power to hold your string back. It has a spot that you attach a cranking cocking device if you want to make cocking easier on yourself. It also comes with all the extras you might want when taking your weapon out, such as some bolts and a quiver.
Cost and Value
This is another mid-range choice if you are looking to buy a Barnett. It will do you really well as a hunting bow, It is a little on the lower side of the power spectrum, but is more than strong enough for any of your needs.
Criteria Used for Evaluation

Accuracy
The accuracy of your weapon is very important. If you can't get a correct shot off, then what use is it. The higher the rating for accuracy on this list, the better a shot it should be. There are a few things that determine the accuracy of your bolts. Most options on this list will come with a scope. It may take you some time to zero the scope in on where it says that it is firing. The best move is to fire at your target block from a few feet away and try to move the scope after each shot until the bolts go where it seems like they should. The accuracy of your weapon will also be affected by distance. The further away your target is, the more you will have to adjust your aim to compensate. The stronger the draw strength, the longer it will take for the bolt to fall when fired. Most should be effective up to around sixty to eighty yards without very many adjustments.

Speed
The speed that the bolt travels at is very important to how strong the firing power is. The faster the feet per second (or FPS), the more power behind your shot. This is also determined by the draw strength. The higher the rating in the product list, the faster and more powerful your weapon will be. There are a few things to look out for when buying yourself a weapon such as this. The draw strength you should be looking for is anything above about one hundred and twenty pounds of draw strength. This should be enough to stop a deer in its tracks. If you are not hunting, then you can get one with any amount of draw strength. All of the options on this list are designed to be effective when hunting, or just for target shooting. Higher amounts of speed may actually be illegal in some parts of the United States. Because of this, it is always useful to check your local laws before buying any weapon.

Durability
There are a lot of moving parts to these weapons. It also takes a lot of power to fire a bolt at a high enough speed to be effective. The limbs need to be able to withstand the weight of the bolt being cocked back. There are also many levers and wheels that need to be able to take the pressure. The better the rating of durability, the longer it will last you when you are shooting it. There are two major parts that seem to be consistently damaged. The first is the scope. Many of the stock scopes that come with these can break quite easily. The glass in them are usually quite sensitive, and they can be damaged easily. You can either get a new scope from Barnett, or buy yourself an aftermarket option. Barnett customer service is very good so it shouldn't be too much of an issue. The other part that might break is the string. The string has to take on a lot of pressure and some kind of damage is inevitable. Make sure to avoid dry fires and to consistently rewax your string so that it can handle the quick speeds that it moves at.

Ease of Use
Many parts of using these weapons can be difficult to manage. There is cranking to do when you are pulling back. Aiming is also difficult. There are also issues of weight and size that can throw you off balance or make the weapon feel cumbersome to carry. The best products will be easy to carry, easy to nock, and easy to aim. In this way, there are some things to look out for when buying one that will help you have an easy firing experience. Some are designed to be lighter than others. This makes them easier to carry through the woods. Other are smaller in size. This also makes them easier to carry, especially through the bush if you go out into the woods. Another great thing to look out for is that is easy to nock. It can sometimes take a lot of force to pull your bolt back. Try to look for an option with a lower amount of poundage needed to pull the string back. There are also extra features that can be used to make that easier for you as well.

Features
There are a few bonus features that some of these products have that make them a bit easier to use in general. They are a welcome addition to anyone who wants their weapon use to be as convenient and seamless as possible. One of the big features to look out is to see if your new weapon has a slot for inserting a crank. Most come with a rope cocking device that you have to pull on to cock your bolt. If you buy yourself a cranking tool, then it will be much easier and take much less physical strength, to cock it. This might be something to look into if you are somewhat smaller or sometimes have trouble pulling back on it. Another great feature to look for is an anti dry-firing device, or ADF for short. An ADF will stop your weapon from firing without a bolt in it. This is important for your own safety, the durability of your bow, and also the health of your strings.
Expert Interviews & Opinions
Most Important Criteria
(According to our experts opinion)
Experts Opinion
Editors Opinion
Users Opinion
By Default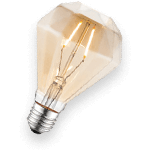 Weight Concerns
The weight is important for a few reasons. The most obvious one is that you are going to have to carry your weapon around all day sometimes, so you should look for one that is lightweight and easy to lug around. There is another thing to keep track of, and that is how the weight is distributed. You want to look for a weapon with the weight slightly pushed back towards you when you fire it. This is useful for keeping your shot steady. If the front of it is very heavy then it might be harder to keep your aim steady. The products that are really well weighted will have some kind of light materials making up the limbs and riser. This will push the center of the weight away from the nose. The other thing that will lighten up your weapon is if it has some reverse limbs. This is useful because it puts the limbs closer to the back of the bow.
Legal Matters
This is a strange weapon when it comes to its legal status. It is important to check your regions laws, because it will often vary country to country, and state to state. The general rule is that it is totally fine for most people to buy one, but you should probably be at least fourteen to eighteen. The other thing to remember is to buy yourself a hunting license if you plan on taking it out into the bush. Finally, some are legal in some parts, and others are not. There are certain caps on how fast your weapon can be, and how high the draw weight is. If it is a problem then it will probably show up when you are ordering your product to be shipped, but it is still something to keep in mind.
Other Factors to Consider

Size
There are a few sizes to keep in mind when buying yourself one of these weapons. There are two measurements of the bow. You should pay attention to both its length and width. The width will be important for when you are trying to move around. A really wide product can be difficult to move around in the bush, or even inside of a tree stand. The length is also very important depending on how large you are. A really long weapon will be slightly difficult to move around as well, and might feel awkward in your hands if you are a little shorter. Another important thing to keep track of is how long the bolts are. Bolts for these weapons vary from twenty to twenty-four inches. The options on this list usually come with everything you're going to need, but that also means that you should keep track of the bolt sizes for when you lose some bolts. It is hard to not loser a bolt eventually, so remember how long your bolts are.

Sound Quality
The level of sound that your weapon produces is probably important if you plan on using it when you go hunting. Something important to remember is that these are a bit louder than compound bows. They are quieter than a hunting rifle, of course, but they are still generally, quite loud. Something to keep in mind when buying one is that some of them are quieter than others. Remarkably quiet options on this list are the Ghosts and the Raptor. A quieter weapon will make it easier on you when you go out hunting, because those animals are quite keen for abnormal sounds. Something else that will keep yours quiet is if you give it the proper care between shots, and keep it well lubed.
Frequently Asked Questions
q:

How do I maintain my weapon?

a:

There are a few things that you should consistently do when using your weapon so that it remains effective and damage-free. The most important thing is to be constantly waxing your string. This will increase the durability and the traction of your bolt when it is fired. This is easy to do. There will usually be some wax for your bow string that comes with the kit, but it is easy to find otherwise. Each bow will need to have wax reapplied after a different amount of time, but it is most often the case that it should be around every five shots.

Another thing to keep an eye on is the amount of lubricant on the rail. This is where your bolt rests and you will want this area nice and greasy. It doesn't take too much grease to keep this area well lubricated. A greasy rail will make sure that your bolts fly out at their maximum possible speed.

There are some other, less frequent things to keep track of as well, but they should all be simple. Frequently check the string for any damage or fraying. A frayed string can snap and hurt someone. You'll just have to replace the string when this happens. Also make sure to clean your weapon once in a while, including the scope and the trigger, so that they are free of debris.
Subscribe to our Newsletter