Alaska Fishing Trips You Should be Planning For
Alaska Fishing Trips You Should be Planning For
thegearhunt.com
Ask nearly any angler what their top 10 bucket list places to fish are and 9 times out of 10, Alaska will be on that list. Alaska offers a bounty of fishing opportunities and amazing options for each one. Even though tossing a spoon or a fly into just anyAlaska Fishing Trips You Should be Planning For body of water won't automatically get you a bite, if you are able to find the fish, an Alaskan fishing experience might just ruin you for fishing anywhere else. Even residents of Alaska haven't done it all. If I had to make my own bucket list for fishing, the following are what would be on it.
No See Um Lodge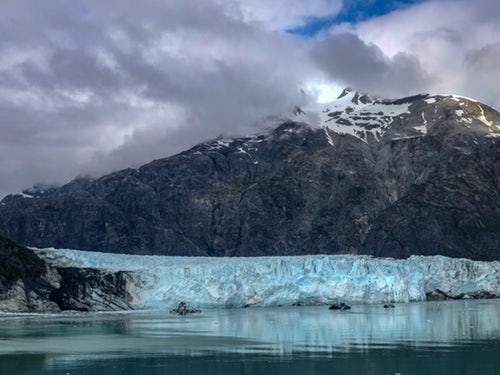 The approximate cost for a 6- or 7-day stay will be about $9,000. This lodge is situated right on the edge of the fish-filled Kvichak River that is to be found in the South-Central area of Alaska. This location was chosen for the reason that it lies between quite a few fisheries and that offers their guests some of the greatest opportunities to be able to catch trophy fish. This lodge is one that is all about your experience. They offer pilots, top guides, and a staff that is well trained in the art of keeping their guests comfortable. They will attend each of your needs. Some of the features include housekeeping on a daily basis along with electricity and hot water being available 24 hours each day. If you are looking for TV and wireless, they are available in the main lodge, but the very best thing is the fully stocked Pro Shop. If you are looking for intense fishing, this is where you need to be. This is why the staff is totally focused on your experience. The rooms and cabins are completely furnished with quality furnishings. The style of the décor is wilderness chic that is upscale. The feeling is one of being at home.
Intricate Bay Lodge
The approximate cost for a 7- day stay here will be around $6,000 for each person. For 5 days, it will be around $5,000 for each person.
You will find Intricate Bay Lodge located on Lake Iliamna, which is right in the region of Bristol Bay. Fishing access can be found in the Gibraltar and Cooper Rivers, which are famous in their own right. They opened a new lodge back in 2014. Each one of their rooms gives you a deck and a full bathroom. You will be able to explore the remote and rugged landscape of Alaska while you enjoy all of the comforts of being in your own home. They offer meals that are professionally prepared, private baths, and wireless internet.
Alaska River Adventures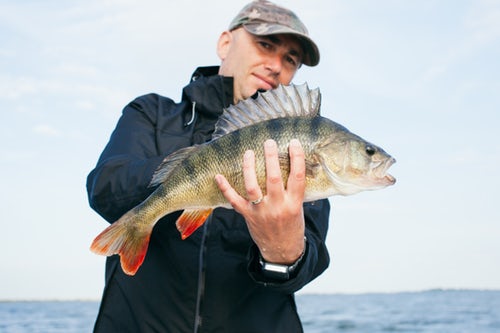 The approximate per person cost to stay here ranges from $1,000 for 2 days to $4,000 for 7 days. You will be right between Seward and Kenai and in the Chugach National Forest at this lodge. You won't find any rooms here because the guests actually stay in individual log cabins, which adds a more rustic feel to it. You can either drive here from Anchorage or arrange to fly in on a bush plane by contacting the lodge. When it comes to fishing, you have wonderful opportunities here because of the position of the lodge on the Kenia river from Skilak Lake to Lake Kenai.
Great Alaska Adventures at the Kenai River Lodge
If you want to stay here, the per person cost will range from $1,000 for 2 days up through $5,000 for a week.
Great Alaska Adventures is an entire conglomerate of wilderness camps and lodges. They are focused on the total grace of this state, including fishing, adventure, and wildlife. Their main strength is that they are able to customize the packages they offer to meet your needs. If pure fishing is what you want, have at it. If you want a more well-rounded trip that will include fishing as one of its aspects, you can do that too. They are on the Kenai River area, right where their guests will be able to find both fantastic luxury and food. Their lodge is called the Kenai River Lodge and it is to be found on a pristine homestead site that covers 25 acres and is right at the juncture of the Moose River and the Kenai River. When it comes to fishing, this area is an absolute paradise.
EPIC Angling and Adventure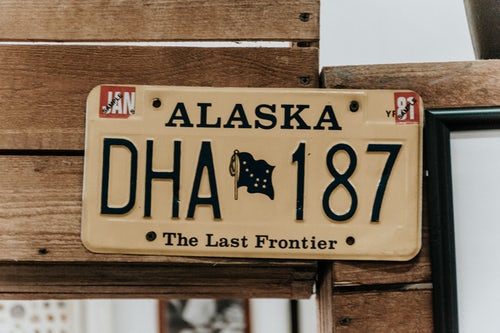 The approximate per person cost here is $6,000 for 7 days. There are 2 separate and remote adventure trips including fly fishing that is offered by EPIC Angling and Adventure right on the peninsula of Alaska. Each one of these experiences will take you some distance away from both the typical lodge setting for fly fishing and from paved roads. There are no fancy carpeting or fine paintings and very few formalities. What you get instead is a mind-blowing amount of fish, sore arms from fishing, no crowds, pristine waters to fish in, and a genuine atmosphere.
Big Ku Lodge
The approximate per person cost at Big Ku Lodge is $5,000 for 7 days. Big Ku sits right on the outlet of Lake Kukaklek, which is within the Iliamna and Katmai region in Alaska. As far as what that should mean to you goes, it is located in was is known to be prime country for rainbow trout. When we say prime, what we mean is that you can catch rainbow trout here that measure up to 30 inches long and as heavy as 18 pounds. This lodge is about 2 hours west of Anchorage and is located right in the inlet portion of Bristol Bay. It is practical, modern, rustic, and features all of your creature comforts of your own home. Guest rooms are outfitted with private baths and comfortable beds. Your meals will be served family style right in the dining room. You will never find more than half a dozen guests here and all of their 3 rooms are meant for double occupancy. The view you get from the lodge will etch itself permanently on both your heart and your mind. It is full of color and breathtakingly beautiful. Fishing here will be an experience you will treasure from the time it happens until you draw your last breath.
Alaska's Anvik River Lodge
The per person cost to stay at this lodge is approximately $5,000 for 5 days. As the name implies, this lodge is situated right on the Anvik river, which is just about 450 miles from Anchorage. When it comes to this historic river, this is the only lodge you will find on it. The river was once used as a trade route by explorers from Russian ports that were located in St. Michael in Alaska back in the 1800's. Now, the miniscule town of Anvik, which can be found where the Yukon River and the Anvik river meet is where a full 80 residents call home. The actual lodge can be found a mere 75 miles up the river from Anvik and is located on what used to be a homestead. Some of its original buildings and structures can still be viewed there.
Fish
Now, let's talk a little bit about where you might go if you are angling for a specific species of fish while you are in Alaska.
Northern Pike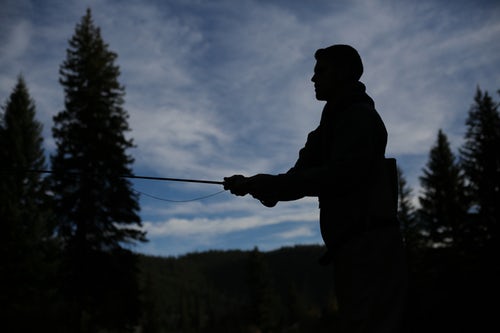 You can fish for pike in quite a few different areas in Alaska, but when it comes to the heart of Pike Country, the lower Yukon is where you can really spoil yourself. Cost – wise and logically speaking, getting there can be a real pain in the neck for a DIY type of guy, so your best bet might just be to charter transportation. A company by the name of Alaska Pike Safaris runs these outfitted charters right on the Innoko River, and this is where you will be able to find the absolute best locations for pike fishing in the entire state. When you find yourself throwing plugs that measure longer than a foot, you will know that things are taking a turn for the serious. A good, strong dose of catching 30 lb. + pike will end up raising the bar to a whole other level.
Saltwater Fishing
Alaska fits a lot of fishing niches and saltwater fishing is just one of them. There are quite a few good options for when you want to bring home the best eating that can be produced by the ocean. For those who are looking for the total package, Afognak Wilderness Lodge is a place that is difficult to beat. Just a short flight from Kodiak, it is located right in the heart of some of the best saltwater fishing the state has to offer. This is also an ideal place for those who enjoy sightseeing, and it won't take you very long at all to fill your limit. Lingcod and halibut are the fishing staples here, but there are also a few different species of rockfish, along with silver salmon and sockeye, depending on what time of year it is.
Sheefish
This might just be the most underrated fish when it comes to the species that abound in Alaska. They won't put up a fight just like the pike does, but if you get it just in the right spot, the action can be hot and the fish themselves are quite heavy. This is the largest whitefish that calls Alaska home, and if you ever feed their white meat to someone right along with halibut, they wouldn't be able to tell them apart. If you want to find the biggest sheefish, legendary country for them is the Kobuk River. 30-pound fish here is not an uncommon thing. A variety of both float and fly out options will work for taking this trip, so it is also good for the DIY type person.
Arctic Grayling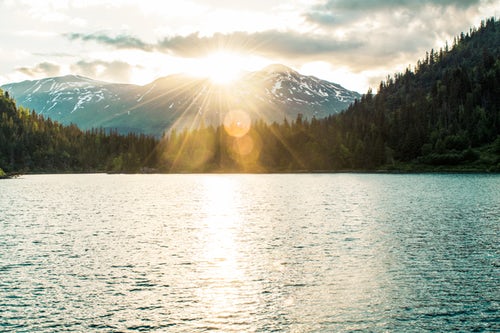 If ever there was a fish made specifically for fly fishing, it would be this one. It also just so happens that they can be found in most of the Alaskan water systems… and in great quantities. A fantastic DIY option will be to travel the Denali Highway, camping along the way. This highway runs right across the southern side of the Alaska Range. It features gorgeous country that is packed with streams that are just begging to be fished. All you need is a 3-weight fly rod, a couple of cans of bug spray. Some black gnats and bead head nymphs, and you will be ready to catch your fill of this fish while also taking in the picturesque landscapes.
Rainbow Trout
When it comes to salmon fishing, Bristol Bay gets quite a bit of attention, but for many people, the idea of pulling out some rainbow trout that have been made fat on the salmon eggs that have just been laid can be incredibly more alluring. Also, you will never find a place more suited to it. Due to these places being remote, like many of the best fishing holes in the state, your best bet will be to book a charter or guide service to get you here. There are plenty of options available, as well as many options for lodging. Just be sure to stock up on those patterns of eggs and you will be ready to live the ultimate fly fisher's dream.
Steelhead
There are those in the fishing community who feel as if steelhead is the be all end all of fish. Those people are in luck too, because when it comes to fishing in Alaska, there is amazing steelhead fishing that occurs in quite a few regions. Arguably, the best will be mainly in the southeastern panhandle of Alaska. These rainbow fish are beefed up from living in the salt water and they will put both your tackle and your skills through the wringer. The best fishing for them tends to be in the months of early spring, while the water in many other areas of Alaska is still frozen. There are many options to get here for the DIY type of person all the way up through fully guided excursions, and any option you will choose will end up being the trip of a lifetime.
For any diehard angler, fishing in Alaska can't be beaten. Just decide what type of experience or fish you are looking for and have a great time!
Sources
Most Read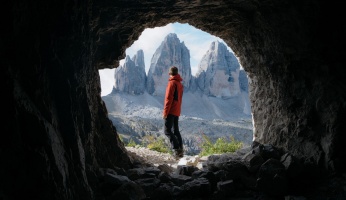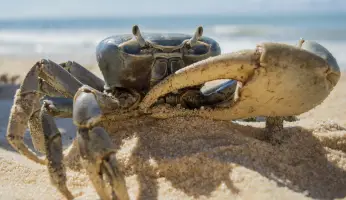 Subscribe to our Newsletter