Top 10 Fishing Canoes Reviewed and Tested
last updated:
Mar 18, 2020
Sure pier fishing is fun. Sitting on the edge of the dock casting for dinner and watching the sunset over the water is the definition of good living for any angler. But sometimes sitting on the bank watching the water loses its allure and you want to be able to be on the water or even better move from place to find that perfect spot where you know the trout are running and dinner is just one castaway. But to get there you're going to need a boat. And if you're a bit strapped for cash well a boat may be about as likely as a money tree. That's where a fishing canoe might come in handy. Some of the best fishing canoes will have you out on the water fishing for dinner in no time.
This is the best product on our list that is currently in stock: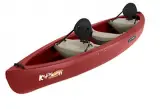 Lifetime Kodiak Canoe
Why is it better?
The design allows the motor to be installed
Five-year warranty
Paddles come with the purchase
Seatbelts
Three molded seats help keep canoe stable
In a
Hurry? Editors choice: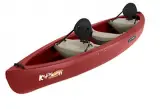 Test Winner: Lifetime Kodiak Canoe

20
Researched Sources
41
Reviews Considered
11
Hours Researching
53
Products Evaluated
Style
Materials
Stability
By Default
10 Best Fishing Canoes
1

. Journey 156 – Mad River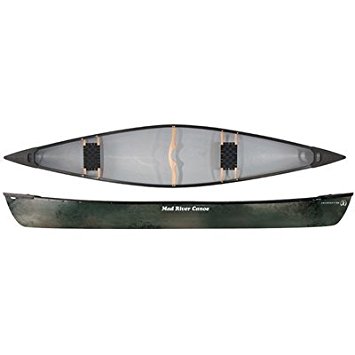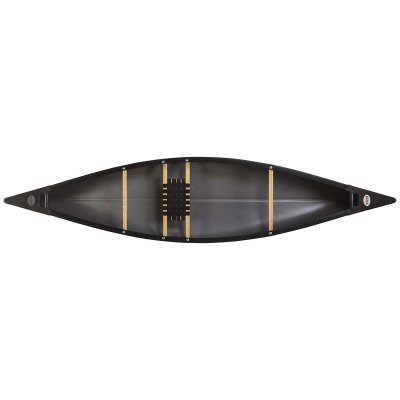 Durable construction can take abuse
Flared sides improve performance in waves and rough water
Yoke improves transport efficiency
Length limits capability for extended fishing trips
Heavy
The Journey 156 from Mad River is a great all-rounder: in design, construction, and affordability and that's why it's the best canoe for fishing of this list.
Versatile Design
At 15' 6", the Journey provides enough room for two and their fishing gear; and is moderately useful for extended camping trips to find fishy waters. The shallow arch hull and flared sides offer good stability and improve the canoe's performance in waves.
Capacity
The Journey by Mad River Canoes is a great option, well suited to two anglers and their fishing gear. Its design offers improved capability in rough waters through its flared sides and shallow arch hull. This canoe can still be handled relatively easily by a solo paddler.
Cost and Value
The Mad River Journey 156 is an affordable canoe. It offers great value for money in its versatility and durability.
Durable, stiff canoe
Chines increase secondary stability
Sharp entry lines improve paddling efficiency
Heavy
Seat backs can be a nuisance
If you're looking for a tough, affordable watercraft that you can move about in without risk of capsizing, the Old Town Guide 147 is a great choice.
A Tough All-Rounder
Guide 147 is as tough as nails when it comes to construction. This is a great canoe for taking on a shallow-water fishing adventure when rocks and other obstructions pose hazards for a canoe hull. Its length makes it suitable for one or two people although it is not as responsive as a specifically designed solo craft.
Where it Can Go
Guide 147 is a great choice for fishing rivers and streams, especially where the canoe runs the risk of getting knocked around. It's a very stable canoe, and chines improve secondary stability when dealing with rougher water. This isn't a fast canoe, being relatively wide and short, and therefore isn't as well suited to open water and lake fishing.
Cost and Value
The Old Town Guide 147 offers great value for money. It is one of the least expensive canoes on this list; and offers a tough and reliable fishing craft for the price.
3

. Discovery 119 – Old Town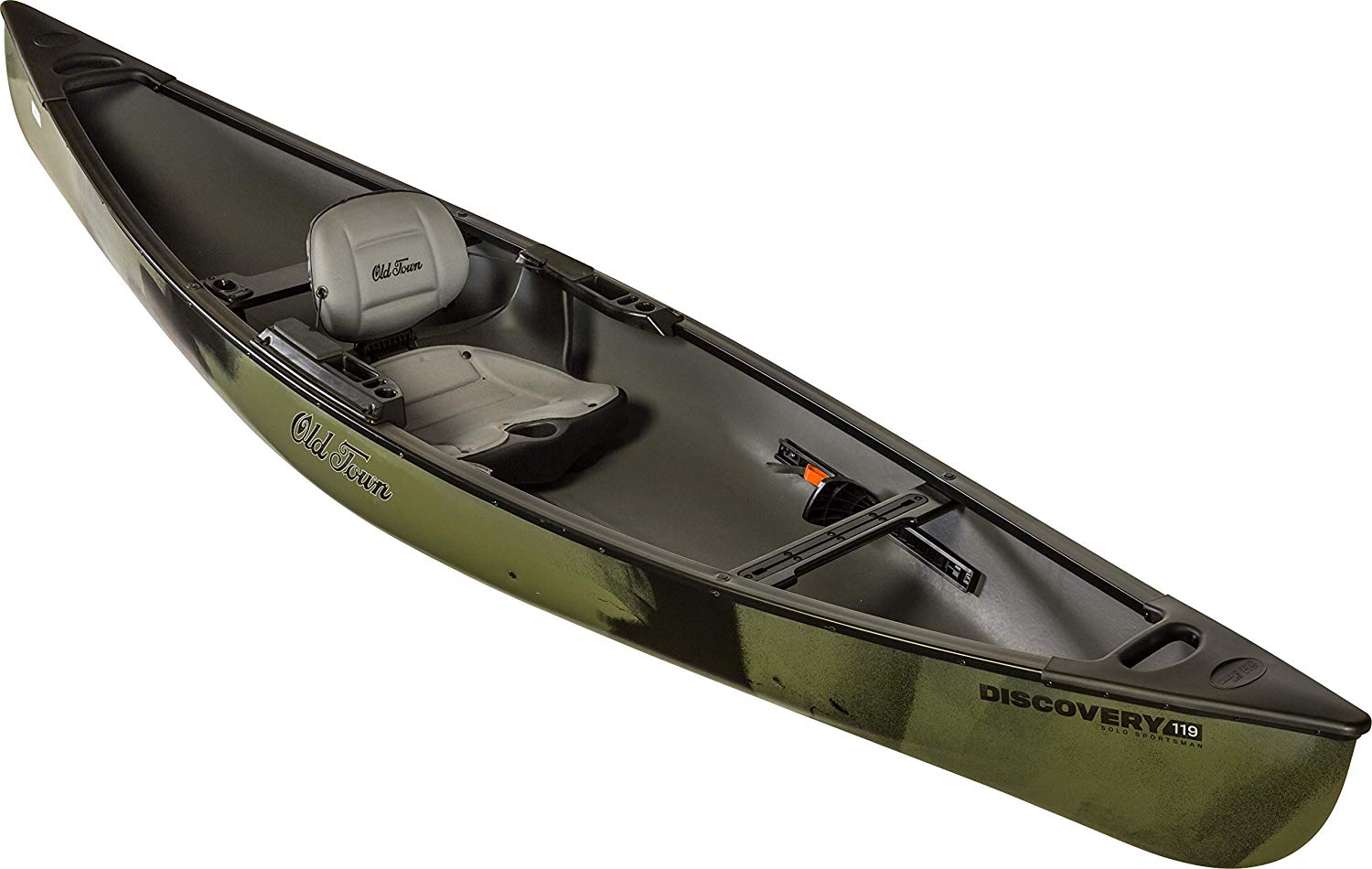 Agile length for maneuverability
Rugged hull construction
Lightweight
The short length makes less efficient for open water/long-distance paddling
This is the first specifically solo canoe on the list. The Discovery 119 is a nifty size for the solo angler looking to cast a line into a variety of waters.
A Solo Canoe for Rugged Adventure
The Discovery 119 offers a tough polypropylene canoe like the Guide and Journey series; in a pocket-sized package. For the solo fisherman; this is a fantastic all-rounder craft for running rivers and streams, and will take to open water.
Versatile
This is a great choice for those looking to get onto the water. Its versatile design makes it suitable for a variety of fishing applications. It's best suited to river and stream fishing, and shorter fishing trips as there isn't much room for much camping gear.
Cost&Value
Discovery 119 is the most affordable solo option on this list. It's great value for a tough river runner fishing craft.
4

. Saranac 146 – Old Town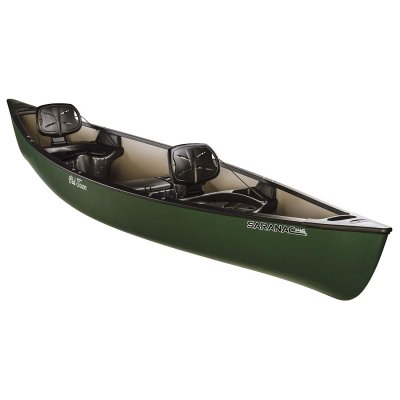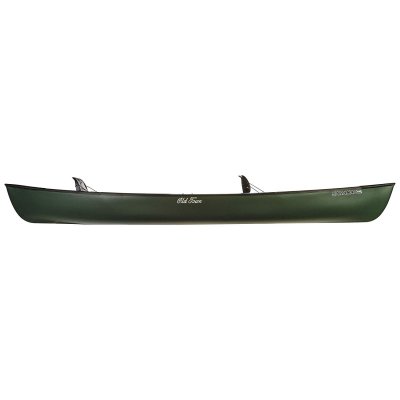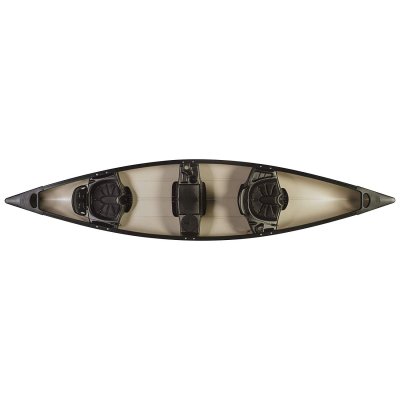 Includes many convenient features for anglers
Low cost two man canoe
Low profile limits the impact of winds
Flat bottom provides minimum secondary stability
Thermoformed polyethylene not as durable/tough as other Old Town models
The Saranac offers an affordable, simple selection that is set apart by its included features – like the center storage compartment, molded fishing rod holders, and storage trays. The center storage compartment even doubles as a third seat.
Affordable Convenience
The Saranac offers a lot of perks to day-tripper fishermen that aren't included in other canoes on this list and all at an affordable price. The trade-off is weight; durability and design.
Fishing Galore
The Old Town Saranac 146 offers angler-friendly features in an affordable package. The in-molded components add considerably to the canoe's weight and replace a yoke for efficient transport but are useful in their own right. This canoe is a good choice for those not wanting to fork out a lot of cash and those most interested in day trips on calm waters.
Cost and Value
The Saranac 146 is a low-cost alternative to many other canoes on the market. It offers several features that'll attract anglers to this canoe. This canoe is a good choice for those not wanting to fork out a lot of cash and those most interested in day trips on calm waters.
5

. Sevylor Ogden 2-Person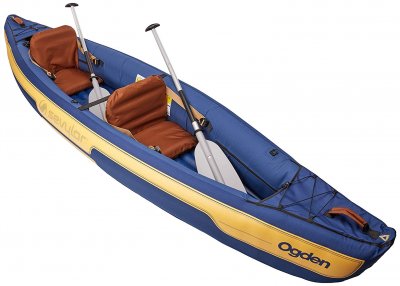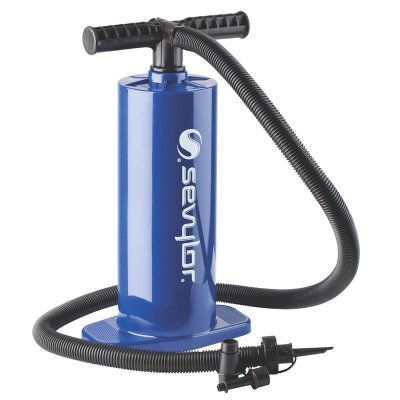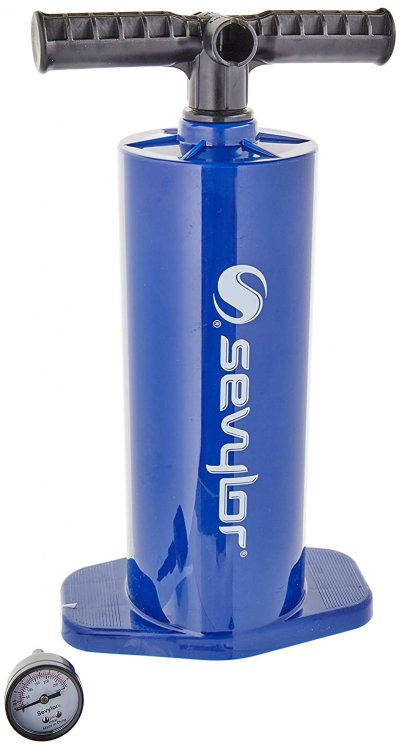 Easily inflating
Multiple Air Chambers
Strong PVS Construction
Polyester Cover for Even More Protection
Hard to Paddle With One Person
We simply love the inflatable canoes because the fabric tech has advanced to the point where they're nearly indestructible and when you're done fishing you can simply let the air out of it and pack it away in its small storage space, so no need for a roof rack. It also comes loaded with waterproof storage areas and is big enough to hold two people.
Boston Valve Air System
What this means for you is that it won't take years to get this canoe inflated and into the water. That's one of the biggest problems with inflatables but the Boston Valve system has a double threaded style that allows you to use a blower quickly and easily to get this one inflated.
Adjustable Seats
This is a nice feature for a semi-solid canoe in that it allows you to adjust the seats for your comfort. That's a bit uncommon in canoes of this type and we love that they've managed to include it on this canoe. It not only moves back and forth but can be elevated for higher seating.
Cost and Value
This canoe comes in at a nice price. It won't break the bank and it won't wear out or break because it's built tough. It's easy to inflate and it has a lot of nice features that you're going to find coast a lot more in a number of other canoes of this type. So even though it's pretty cheap you're not going to compromise on quality.
6

. Old Modern Handicrafts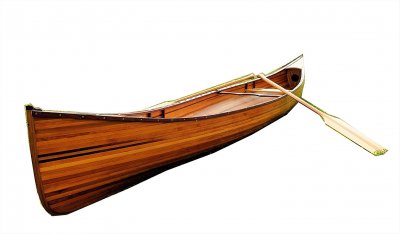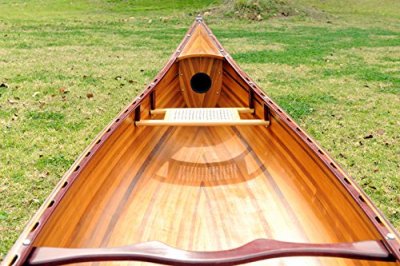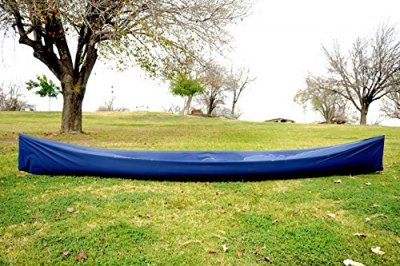 Made of Red Cedar
Coated with Fiberglass
Paddle Included
Wooden Ribs add Strength
We included this canoe on our list just in case you have the money and the inclination to take a true work of art out on the lake. This is a handcrafted wooden canoe made of Canadian Red Cedar. It's covered in a fiberglass finish that gives it an incredible glossy shine. It's wide enough to handle you and all your gear and it's really well built and balanced.
Ribbed for strength
This is a really classic canoe and it comes with wooden ribs that make it strong and able to stand up to a beating. The ribs also make it that much better looking and add to its value as not only a great fishing canoe but also a moving work of art.
Fiberglass Coating
The fiberglass adds not only to its strength but it also protects it from scratches and minor damage. It keeps abrasion possibilities at a minimum and ensures that any damage doesn't turn into a splinter opportunity.
Cost and Value
Far and away from the most expensive canoe on our list. But if you're a real purist and if you want to take a true canoe out fishing than this is the boat for you. It comes with a paddle included and is well graded for speed and maneuverability. So if you've got the money this is an amazing canoe.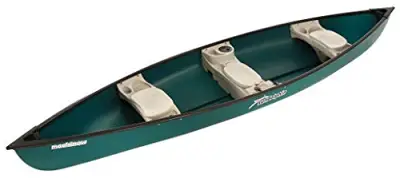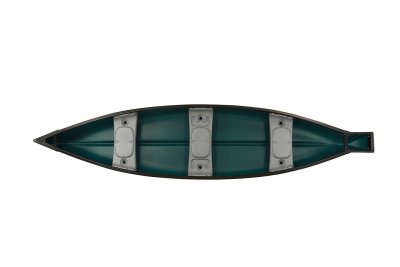 Cup holder at each seat
Extra storage
Protective rub-rails
Stable – not easily tipped over
Durable and strong
The paddle must be purchased separately
Not heat resistant
The Mackinaw is made with a high-density polyethylene material, making it durable and sturdy. With rub rails on the haul of this canoe, it is protected from damage that may be caused by friction by an object under the water.
Plenty of Storage
Much room for storing items such as a wallet and keys. There is also a cooler compartment allowing you to store drinks or other cold items.
Durable
This one is well-designed with the ability to hold plenty of weight. This is an ideal choice for solo fishing trips or for a day on the lake with a few friends.
Cost and Value
Costlier than some of the other canoes, but it is tough and durable with plenty of space between seats. It comes with a two-year warranty to give you peace of mind.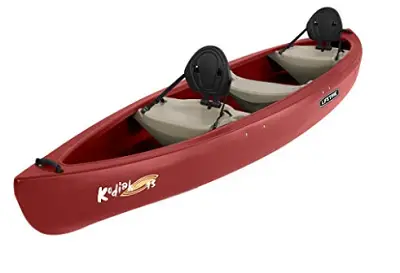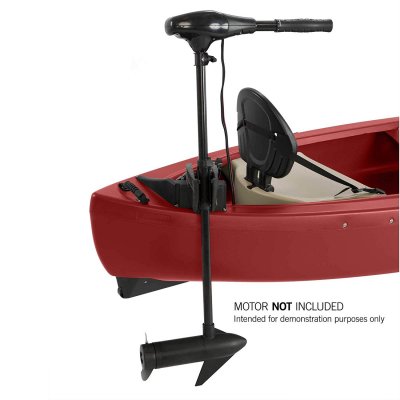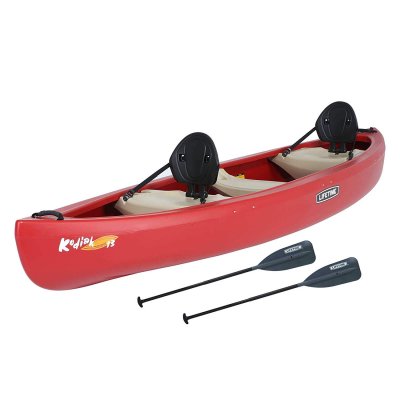 The design allows the motor to be installed
Five-year warranty
Paddles come with the purchase
Seatbelts
Three molded seats help keep canoe stable
Not much legroom
600lb. weight limit means you need to watch when three people on at once
Made with blow-molded high-density polyethylene, the Lifetime is durable, impact-resistant and UV-protected. Features a motor mount bracket, providing you with the option to install a motor.
High-Seats
Three seats are molded in this canoe with quick-release seat belts. In addition to fishing, this canoe is ideal for whitewater conditions with its high seats that allow for easy bailing.
All the Good Things
This canoe is durable, comfortable, and lightweight. Provides peace of mind with the included 5-year limited warranty.
Cost and Value
Priced in the average range for canoes of this type. Durability ensures that this one will last for multiple fishing seasons.
9

. Sea Eagle TC16 Inflatable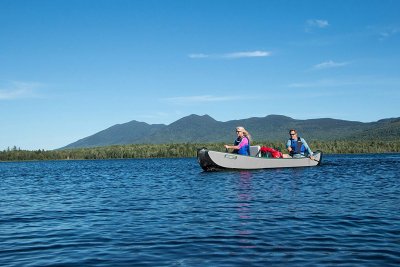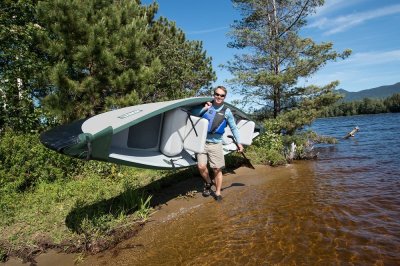 Easily Inflatable
Seats 3
Rated Class IV Whitewater
Fits in the trunk of the car
This lightweight easy to inflate/deflate canoe is the perfect thing for the camper with big dreams but not so much space. This canoe deflated into its own carrying case but when it's inflated has seats for two but room for three people and all your gear.
Inflates Easily
With an air pump, this canoe can be ready to go in about 10 minutes. And once it's up it's rated to Class IV whitewater. And fully inflated it's a huge 16 feet long.
Travels Easily
This canoe deflates easily and comes with its own carrying case that will let you stow it easily into a trunk. You can literally toss it into the back seat and be on the water in 10 minutes.
Cost and Value
This is a pretty pricey canoe but considering all the things you get with it and it's easy portability this is ultimately a pretty good deal.
10

. Next – Old Town Canoes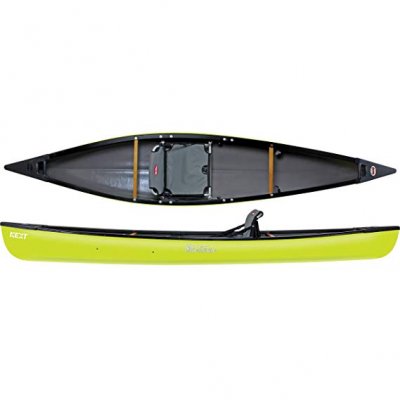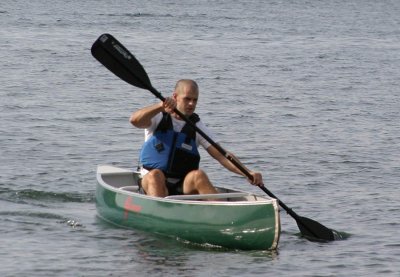 Low profile minimizes effects of wind
Minimal rocker enables straight tracking
Good design for double paddling
May prove 'tippy' due to flat sides
The Next by Old Town offers a transition between a kayak and canoe and provides a handy solo fishing craft.
Cross-over Design Features
Having characteristics of both canoes and kayaks, the Next is an interesting alternative to the regular canoe. It's well designed for use with a double paddle, and its flat bottom provides good initial stability – a useful feature for fishing. The poor secondary stability of this craft is offset by its tumblehome sides, allowing the craft to lean further before taking on water. Its low profile makes it less prone to being pushed by the wind.
Features
It's an interesting approach to canoe design and offers several features that make it good for fishing. Its low profile on the water liken it more to a kayak than a canoe and reduce the forces of wind upon the craft. The flat bottom also offers good initial stability for fighting fish and casting baits.
Cost&Value
The Old Town Next is relatively affordable for a solo fishing excursion. It offers a unique blend of features for the price.
Criteria Used for Evaluation

Style
While there are many canoes that are well-designed all-rounders; there are few quality canoes that aren't designed for anything in particular. For this reason, the final list placed importance on those canoes best suited to particular applications – be that solo fishing; solo fishing and expedition; tandem fishing; or tandem fishing and expedition. Other notably different, but well designed; options were also included to cover the emerging pack canoe trend; as well as motor-suitable crafts.

Materials
Many low-cost alternatives exist on the market, but these do not live up to expectations in regard to durability and toughness. The least specialized hull construction in the above list is that of the Old Town Saranac, which covers the low-cost day tripper canoe. Although this craft offers many features not present in others on the list, its construction does not stand up to the quality of the others. It is still a reliable canoe but has none of the specializations of the others.
Flex Core with Kevlar® construction, as found in the Wenonah canoes on this list, is a less durable hull option than some materials, however, it's the strength, stiffness and lightweight set it apart for expedition travel on lakes and in areas where portaging is frequent. Three-layer polyethylene hulls, as found in Old Town and Mad River canoes, is a superb material for hard work in abrasive conditions, as commonly found in rivers and streams. This hull material is a great choice where knocks and scrapes are an inevitable part of a day on the water.

Stability
Stability is important for the best canoes, but when it comes to fishing, especially it should be favored. A stable craft with good primary and secondary stability enables anglers to move about without fear of capsizing. Fishing offers a unique set of circumstances in that being able to stand in the canoe is of great advantage.
Therefore a craft that can accommodate this is fantastic. Where possible, canoes were chosen that provide a suitable degree of primary and secondary stability so that an angler can stand and move about, dealing with sudden movements and pulling forces imparted by hooked fish without the canoe suddenly and catastrophically unbalancing.
Expert Interviews & Opinions
Most Important Criteria
(According to our experts opinion)
Experts Opinion
Editors Opinion
Users Opinion
By Default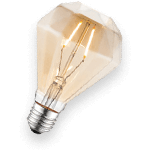 Maintenance Tips
The people who manufacture your fishing, canoe know their story; possibly the reason why you have trusted them enough to buy one. Reading the manual helps you obtain the highest satisfaction from your canoe. You also want to ensure that you are not doing things that will void your warranty.
Understand the material
The first thing you will need to do is to understand the material your canoe is made from. This is important because different types of materials should be maintained in different ways. Some of the popular materials used include wood, Royalex, fiberglass, and aluminum. All these materials, respond differently to the elements.
Store the canoe properly
It doesn't matter whether you are storing the canoe for months or you are just putting it away to use it the next day, you will need to dry it first. It is essential to ensure that no water remains in any parts of the canoe by turning it upside down and then raising it off the ground. It's important to make sure the canoe is never placed in direct sunlight, even when you're storing it for just a short period of time.
Other Factors to Consider

Brand
There's no 'best' canoe manufacturer out there, but some names are synonymous with adventure fishing. None more so than Wenonah – the famous Minnesota canoe manufacturer that prides itself in the prevalence of its canoes found traversing lakes and portages throughout the Boundary Waters Canoe Area Wilderness, MN, and Quetico Provincial Park in Ontario, Canada. Another big name in canoes is, of course, Old Town, which has expanded to provide to a global market – both in canoes and kayaks.
Old Town canoes are known for their ruggedness – they make fishermen happy worldwide. Mad River Canoes can't be overlooked in this list. They provide similar crafts to those of Old Town and again are well regarded as rugged and trustworthy crafts. There are designs for all kinds of water conditions, and plenty of these canoes turn up on remote rivers and lakes.

Value
Fishing canoes offer the ultimate stealth craft capable of getting anglers as far as they can dream of traveling. For this reason, they will always occupy their place as a valuable fishing craft. With changing attitudes towards waterways and wild places, the canoe may again increase in popularity as the chosen craft for anglers wanting to experience the quiet side of fishing and backcountry travel. Canoes offer many features that kayaks can't accommodate, and get places that motorized boats can't. Choosing the right type of canoe for your favorite type of fishing is likely to ensure that you find waters and fish that have seen few people before – always a bonus for landing that trophy!
Frequently Asked Questions
q:

Should I buy the most expensive canoe?

a:

The simple answer is 'no'. The most expensive canoes on this list are highly specialized crafts that offer unique advantages to wilderness fishing and expedition-style trips. They are fantastic crafts to paddle and to fish from, yet less expensive crafts offer a high-quality fishing craft as well. By seriously considering the questions listed at the start of this review and the design features of canoes, it will be easier to determine whether or not to spend a lot of money on a craft or save some cash for a few more lures!
q:

How important is hull design?

a:

Hull design makes the difference between an enjoyable day on the water and a constant battle. It goes without saying that, if you spend all of your time re-positioning the canoe or paddling to your destination – you aren't going to get much fishing time in! Canoes are designed to perform best in certain situations, and choosing the right combination of features will set you up with a craft that compliments your fishing experience; not competes with it.
q:

Are moulded seats more comfortable?

a:

In a lot of circumstances, the most comfortable canoe seats are webbing ones. This seat provides more give than a hard plastic one while allowing plenty of airflow to keep from getting sweaty. A symptom of molded plastic seats is prickly heat – the result of inadequate airflow and sustained pressure from sitting.

Cushioned seats alleviate some pressure, but can still cause sweating in hot weather. Backrests are a personal preference, but pro paddlers commonly agree that if you're using the backrest you're not paddling efficiently. Backrests also tend to get in the way while portaging and add to the weight of the canoe. A benefit of molded seats is that they help center the angler in the canoe when sitting; which does make paddling more effective and makes sitting more comfortable.
q:

How do I maintain my canoe?

a:

In all honesty, these are very easy to look after. There's a minimum of moving parts or corrodible components; so very little maintenance is required. It's important to give your canoe a wash, both inside and out, when returning from a fishing trip. This removes and grime, fish slime or blood, and any salt residue if you've been fishing in saltwater. Simple cleaning will ensure that your canoe continues to perform optimally.

Surprisingly, of the list above, the Flex Core with Kevlar® hulls of Wenonah canoes are easiest to perform minor repairs at home. Heavy scratching; gouges and even small holes can be repaired with fiberglass cloth and epoxy resin all of which are easily obtainable for the home handyman. Polyethylene hulls are easy to repair if damaged, and an experienced plastic welder will quickly patch them up.

The difficulty for the home repairer is sourcing the correct polyethylene that will suitably bond with that of the canoe. Aluminum hulls, like that of the Grumman, require specializing aluminum welding equipment to repair making it the most specialized hull to repair. However, aluminum offers great strength and abrasion resistance and should stand up to years of fishing.
q:

What type of canoe repair kit should I carry for camping fishing trips?

a:

For the most common problems you may encounter, duct tape should be sufficient. If you are planning on an extended trip, a canoe repair kit with fiberglass cloth and cold-cure epoxy should fix more serious issues.
Subscribe to our Newsletter