Best Yoga Gloves Reviewed & Rated for Quality
last updated:
Apr 24, 2019
Yoga gloves hold a lot of value and can be used for a number of different reasons. Most persons utilize this accessory to protect their hands or to stop them from slipping during sessions, and they can be purchased as a set with matching socks. It is also excellent for hygiene especially if you use borrowed gear from the gym. These are not only lightweight, but they come in different styles that can suit your personal preference or individual style.
This product has many advantages, but they also come with some disadvantages as some designs can bulk up or prevent you from making full contact with the floor which can affect your performance as well as results. Our top ten yoga gloves list covers the best products on the market and comes with a buying guide and expert tips to help you make the best choice possible in 2019.
In a Hurry? The test winner after 15 hrs of research
SIMARI
Why is it better?
Microfiber
Wrist support
Foam Pad
Lycra construction
Terry cloth thumbs
In a
Hurry? Editors choice:
Test Winner: SIMARI

16
Researched Sources
11k
Reviews Considered
15
Hours Researching
13
Products Evaluated
Materials
Use
Advanced Features
Breathability
Comfort
By Default
Criteria Used for Evaluation

Materials
Microfiber is highly absorbent and can retain up to seven times its weight in fluid. This is generally lined on the inside and acts as a towel to soak up moisture helping you to stay dry and fresh during sessions. It also ensures that you don't slip and can hold your posture with additional stability. This feature also improves the breathability and cleanliness of the product as it can have antibacterial properties, removing 98% of germs.
Rubber dots may be old-fashioned, but they certainly get the job done. They create a considerable amount of traction which is instrumental to ensure you do not slip when going in and out of poses. They effectively stick to mats and similar surfaces which gives you an added measure of stability and balance when holding a pose especially those that are full body weight. Ensuring you get an ideal fit is essential for getting the most out of this product feature.
Cotton is a highly versatile material, not only is it strong, durable and soft to the touch but there are features that are highly underrated such as its hypoallergenic features. This fiber is ideal for persons who may suffer from allergies or skin irritation, as it is naturally occurring it very rarely causes any kind of reaction which is why it is so commonly used especially items such as these which have extensive and prolonged exposure to the skin.

Use
A yoga mat serves an amazing purpose but it is not the easiest item to transport. It is quite large and can be bulky. If you don't own a mat of your own and your practice at the gym germs can be a serious concern, considering storage and who may have used the product before under which circumstance. Getting a rubber lined style that offers a degree of coverage can easily replace your mat and allow you to do session anytime at any location. Perfect for persons on a busy schedule or those who travel a lot.
Terry thumb pads are like built-in towels and having that extra sweat protection built into your gear is a huge convenience. This material is very absorbent and is conveniently located along the inside of your thumb making it easy to use and highly effective. You can put the days of lugging around that heavy, bulky towel as this feature is convenient and the lightweight design makes it easy to take along with you., ideal for persons who travel a lot and would like to take advantage of a workout whenever and wherever they can.
During intense physical activity, we all perspire it is the body's natural cooling system and the way it keeps temperatures ideal. This liquid comes through our pores which cover our body and our hands and feet are not exempt from this process. True some persons sweat more than others and that is what makes this accessory so idea. It is able to soak up extra moisture on and around the hands which prevents you from slipping during a session and also keeps you cool.

Advanced Features
The main positive when it comes to mesh is the high level of breathability it offers. Since these fabrics are stitched with small openings, they allow increased airflow causes the product to breathe better. This serves a number of purposes one of which is to help to keep the skin dry and cool which prevents injuries such as bruising or blisters due to high friction, high impact conditions. They do however have a low threshold for durability and are often paired with other more sturdy materials such as rubber or microfiber.
Straps are sometimes included in product kits that contain multiple selections. These are a great option when it comes to stretching as they provide you with increased flexibility. You can use them on any part of your body, and they work quite efficiently. When using these for poses they help to support you and keep your body aligned so you get the full effect of the pose. Whichever way you choose, to use this additional accessory it will only improve your performance in the gym.
The fingerless design certainly does not appeal to everyone and one reason is that, the lack of coverage creates a pressure point between the fingers which can be uncomfortable for some persons. There are, however, a number of benefits to utilizing this specific design. The number one benefit of this design is its breathability as typical options tend to reduce airflow and insulate which increases internal heat. This feature keeps you cool and dry during any workout routine.

Breathability
While regular gloves offer full coverage which can produce high quality insulation a byproduct is heat and increased moisture. Some manufacturers have taken to a half finger design on their products. This not only allows a better grip on any surface but it also increases airflow within the item. This improves breathability and decreases the moisture buildup allowing you to keep cool and dry during sessions. Another benefit of this design is the reduction of injuries due to friction.
Cotton construction is excellent for improving the breathability of a product. This material tends to lock in air between its fibers and since this fabric naturally pulls itself away from the skin it increases the airflow and exponentially increases the volume of air that can become trapped beneath the surface of any article of clothing. This makes it extremely comfortable with a high level of breathability, an especially useful feature in these types of products.
Hidden seams or as they are more commonly called french seams carry a slew of benefits that make them ideal for these types of products. For one thing they definitely create a finished more professional look to any stitched item. Using this stitch increases product durability as it tends to be a more secure option. It also ensures that the edges of coarser materials do not scrape or scratch users due to a close fit or friction, both of which exist with these types of products.

Comfort
Lycra offers a high level of elasticity and flexibility which increases user comfort as it allows them to move naturally through their full range of motion. It also creates a snug fit and helps products to retain their shape even after being stretched to capacity. This material is also highly durable and wrinkle resistant which makes it an ideal choice to stand up to the wear and tear of an active lifestyle especially in activities that focus on controlled movement.
Constructing these types of products with cotton opens up a range of benefits as this naturally occurring product has many advantages. First and foremost it is excellent when it comes to moisture control, this material will soak up perspiration leaving your hands clean and cool which not only ensures you don't slip during sessions but it also helps you to avoid injuries such as blisters and bruising due to internal product friction or high wear.
Zippers offer a range of control and increased versatility. Although they are mainly praised for their tensile strength this feature also has the ability to create a custom fit due to its adjustability. You can easily tighten the mold of an object for a snug fit or increased support or loosen for increased breathability and flexibility making this feature an excellent choice for this type of product which generally does not offer custom fits and very few can be adjusted in this way.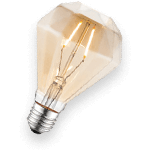 Support is Important
Although many persons purchase these items for increased grip, less skid or even to soak up perspiration, a very important feature that merits your attention is the amount of support offered in areas such as the wrist. Going into or coming out of poses that require full body weight can put a lot of strain on that particular area and ensuring you have enough support to maintain stability and balance will significantly reduce the chance of injury.
Flexibility
Outdoor activities and workouts such as pilates and yoga is all about strength and flexibility. You will certainly need gear that can carry through the same range of motion your body can. When it comes to gloves, these fit close to the skin and some are not entirely made of fabric they may feature other materials such as rubber that do not bend as easily. Keeping a close eye on the product construction and maneuverability can ensure you are comfortable and well-equipped for every session.
Other Factors to Consider

Style
There are quite a few style variations to choose from when it comes to this accessory. The most common selections are the designs surrounding the fingers. Very few of these products feature full coverage as they are generally half fingers or fingerless designs. There are others that carry a pattern within the palm or around the wrist for a splash of originality others go more traditional with velcro wrist bands and rubber dots. There are even a few designs that sport zippers which give you a bit of an edge.

Size
Every company has its own sizing chart to guide consumers when selecting products to ensure they receive an ideal fit. Measuring your palm is the best way to figure out where you fall in any particular brand. Sizes can range from as low as 5 inches and can go as high as 10 inches. Exactly which size you fall into will depend on the brand, however, most carry two size variations of small to medium and medium to large otherwise, they are generally a one size fit.

Durability
The materials used to construct these products offer the highest level of durability. These include cotton, polyester, lycra, microfibers and rubber. All of these materials are known for their strength, resistance to wear and ability to withstand high wear situations. One of the most interesting features that promote product durability, however, is the type of stitch used. Hidden stitches are less likely to snag or separate and the extra sewing involved promotes increased product durability.

Features
Quite a few of the products on this list offer a money back guarantee that lasts for a minimum of 30 days after acquiring the product. These generally give you the option of returning the item having it replaced or getting a full refund if you aren't pleased with the way the item performs. This really opens up the floor for persons to try these items risk free and select the option that would be best suited to their needs and some designs may work well under certain circumstance but by not be ideal in others.

Color
Some of these items come in a single color and tend to be more focused on function. These range from modest shades such as black and can go all the way to the other spectrum with a bright and vibrant bold color such as pink. The vast majority, however, offers users a range of color sections that range from a modest two all the way up to numbers such as four and more. These tend to have a good mix of subtle and bold with blues, reds and blacks making a frequent appearance.
Frequently Asked Questions
q:

What is the best way to ensure you select the right size?

a:

You should measure the palm of your hand at the widest point. Most brands have their own unique sizing chart what will direct you to the size that will accommodate your measurements. These charts can be found on the manufacturer's website or at selected online retail stores.
q:

Are these products machine washable?

a:

Yes, most are, however, it is best to wash these items on a low mode in room temperature water as most designs contain rubber and the heat exposure can cause the product to become warped. If possible, hand wash them and lay it in the shade to air dry. As they are constructed from fabrics such as cotton and polyester, they dry quickly and won't require additional heat to dry thoroughly.
q:

Should my choice of design be specific to the activity I will engage in?

a:

Yes, it should. Fingerless designs are great for persons who do bar work or engage in weight lifting as it adds cushion as well as additional grip. It will even keep your hands dry so you don't slip. Using this design for yoga and Pilates may not be as effective. As you go into a pose the pull for traction can create a pressure point between the fingers that may be uncomfortable for some. The better choice for those activities would be a half finger design. It offers plenty of room to move and has the space to soak up and provide needed traction going into and holding a pose. It will also be flexible enough to move through your full range of motion with you which is the ideal scenario.
q:

Do these products offer any wrist support?

a:

Some designs use a broad velcro wrist band or contain similar features which will help to support your wrist as you go into and hold poses. They are also excellent for everyday gym routines. Not all products, however, provide active support. You can confirm the specs of your particular item by perusing the manufacturer's website or selected online retail stores.
q:

Does padding in these products run through the entire structure?

a:

Padding is placed at pressure points in these product designs and will typically appear in the palm but may be absent near the fingers or around the wrist area.
Subscribe to our Newsletter