Best Towels Reviewed & Rated for Quality
In a
Hurry? Editors choice: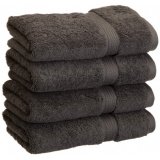 Test Winner: Superior 900 GSM

Who doesn't love a good
towel
? Those big fluffy mini blankets that are a sure find in every home in America (and all over the world for that matter) are one of the most ubiquitous aspects of owning a home you can find. And for a good reason, they
clean our bodies
after a good shower or hand washing, help clean up our messes after costly spills,
add decoration
and plenty else. Such simplistic cloths, yet so many different applications. But of course, there's always room for improvement. And where there's room for improvement, there is room to be ranked. So, get ready to get squeaky clean, because here are our top ten picks for the best towels out there.
Standout Picks
Criteria Used for Evaluation
Comfort
Well, obviously, right? You're not going to want to use a towel if it doesn't feel good to use. This is why we mainly sought out cotton and various offshoots of cotton for our towel entries, and why most manufacturers use cotton. It just, straight up, feels really good to rub on your skin. Cotton is soft, comfortable, absorbs a lot of heat, making it just the right amount of warm.
Comfort really is the name of the game when making any kind of fabric-based product, so we made sure that "feels good when I use it" was a big box for each entry to check if they so much as wanted to be considered for this list. But at the same time, we wanted to prioritize effectiveness, so the towel couldn't be too soft. It needed to be soft enough to not hurt to use, but also just the right amount of roughness to get off those stubborn dirt spots from your body.
Ease of Use
We made sure that only machine washable entries made it onto this list. While there's nothing wrong with towels that, to this day, still do not make themselves able to be washed in a washing machine, we felt that keeping it contained to machine-washable towels was the more convenient option for you, the reader. Now, with that said, that doesn't mean you should throw in your bath towel with any old load of laundry and call it a night, as there are certain parts of machine washing that bath towels will never be okay with.
For one, fabric softener. Towel manufacturers actually coat their towels in special (non-toxic) material that makes the towel fluffier and comfier. However, exposing that towel to fabric softener can break down that chemical, removing the effect. Also, dryer sheets are just generally not advised. They don't do anything of note, so doing so would end up wasting a perfectly good dryer sheet.
This is particularly important for exercise towels since you'll often be using them multiple times a day. You don't always need to throw your towels into the washer and dryer to use them again. Sometimes you need to let them air dry out and eventually you'll be able to use them again. This is truer for microfiber towels than cotton ones, though cotton towels have been catching up. Usually, it takes about 5-10 minutes for a portable hand towel to be completely okay to use again, with that number drastically increasing the bigger the towel gets. If you scrubbed yourself down with a normal-sized bath towel, don't get your hopes up for it is okay to use any time again soon.
Durability
Durability, as it applies to towels, is a tricky ballgame. Because you would think that the focus would be on the body of the towel, the part that you're interacting with the most. But you would be very wrong. In fact, the part you need to watch out for is the very edge of the towel, the hem. The hem is where all of the seams and ties and fibers meet up and conjoin to hold the whole show together. If it goes, then the whole thing falls apart instantly.
Even just undoing a single side hem completely can bring the whole towel falling apart. It's a very delicate setup, which is why towel manufacturers love to double, even triple stitch the hems of these towels, to make sure that the towel you paid your hard-earned money on, won't explode into a bazillion little fibers and strings.
Effectiveness
The other great thing about cotton? It's very good at absorbing water. In terms of fabrics, cotton probably is among the most absorbent in the world. But it goes beyond the kind of fabric used to make it, it's also about the type of weave used to put the towel together. There are many different types of weaves used to accomplish this, so we judged each one by a case by case basis, assuming each weave worked in ideal scenarios, and instead of judging each entry by how well they implemented it.
Value
For our final criteria, we looked at the price of each object. There's a certain philosophy that we apply when it comes to this criterion in particular, and it didn't change in the slightest with this one. Basically, instead of looking at each individual price as an average, we looked at each price individually and asked if what they were offering sounded reasonable given the price they were asking for in return. And we used that to help determine each entry by this criterion.
10 Best Towels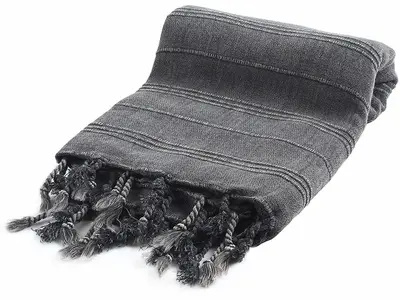 Going for something more traditional, we have this luxury bath towel from Cacala. Made from 100% cotton, Cacala never disappoints when it comes to quality bath towels. But don't take our word for it, let's see what these towels actually do.
Supersoft
When judging any kind of towel, how it feels when it touches your skin is, of course, a topic of high importance. And fortunately, this towel does not disappoint in that regard, made from the finest cotton and soft as a pillow to the touch. You could take a nap on this towel after drying yourself off after a relaxing bath. And on top of that, it takes up as little room in the closet as a towel like this can, making it excellent for travel.
High water absorption
When using a towel, you don't want to leave behind residual water on your skin after you rub yourself down. That's just a sign of a towel that's past its prime, and one that should be replaced with this premium towel. This towel, no matter how old it gets, will absorb water off of your body like a dream. Drying you off quickly, and ready to be reused minutes later.
Cost and Value
The price for this towel is a bit higher than the previous entry, but that's only because there's more towel here to work with. The price isn't anything to get worried about, though, so if you want the luxury spa treatment in your own home, this is a great place to start.

2

. Incite Elite Microfiber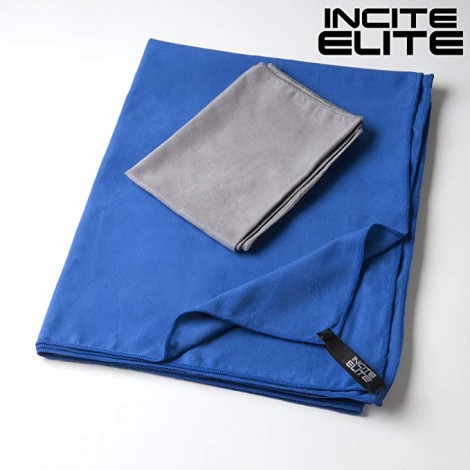 These are not beach or bath towels, rather these are purely meant for athletes, to be used after a tough workout when you need a good towel to quickly get the sweat off of your brow. So how does this towel accomplish this? Let's find out.
Super absorbent and quick drying
If you're doing multiple heavy-duty workouts back to back from each other, then you're likely going to need to dry off multiple times, which can be a problem if your towel doesn't dry correctly. Fortunately, not only is this towel incredibly absorbent, but it's also been meticulously tested and found to be 10 times faster to dry than your average sports towel. Which is great if you really need that sweat off of you nice and fast for the next workout.
Easy to carry and clean
Being much lighter than a normal cotton towel, and much easier to store to boot, this towel is also ideal for hikers or travelers, who need all the storage space that they can get their hands on. And when it gets just a little too much sweat and grime in its system? No worries, as this towel is fully machine washable.
Cost and Value
The best part about this towel is its price. You'll be hard-pressed to find any towel that costs you a fortune, but even by that standard, this towel set will give you a very good deal in exchange for its service.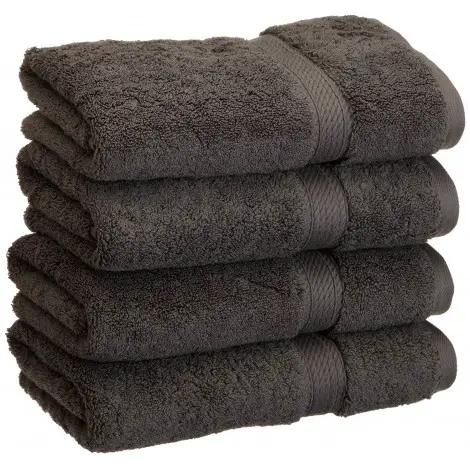 Finishing up our top three segment, we have the Superior 900 GSM Luxury Bathroom Towels. Sticking with bathroom towels a bit more, this one is interesting because it is both a complete set instead of a single towel, as well as the kinds of deluxe towels you would find in a hotel. So, let's see what these towels have to offer to back up that pedigree.
Long stapled combed cotton
Superior's towels aren't just made of any old cotton, they're made from high-quality premium long-staple cotton. This means that the towel, before being shipped, was meticulously combed to remove all but the finest fibers on the towel's surface. This leaves the towel thirstier than even the finest Turkish cotton, and softer to boot.
Easy to care for
Like before, these towels are completely machine washable, meaning that you don't have to waste time scrubbing and drying each towel after using it. While yes, it is recommended that you refrain from using either fabric softener or dryer sheets while cleaning it, that is an easy hurdle to cross.
Cost and Value
The main problem with this entry is its price, which is a bit too steep than some may be willing to pay for a bath towel. However, you are getting multiple towels in each set, and you're getting more than what you pay for, so we believe it all evens out.

4

. Utopia Towels Extra Large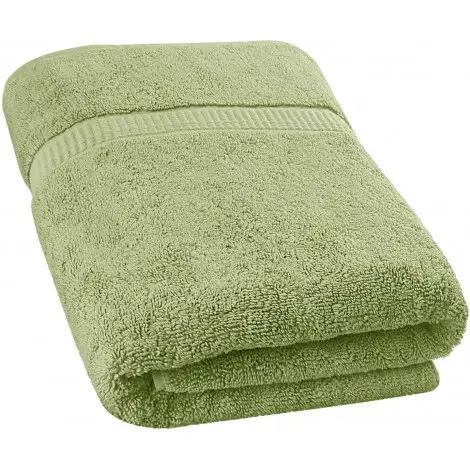 Stepping away from the towel sets once again, we're back to just selling one really good towel. And this is definitely a really good towel, that is more than worthy of being sold by itself. So, what does this towel have to offer? Let's take a look and see.
Extra large
The biggest draw is, of course, its size. This is one of the largest towels on the entire list, at a staggering 35 X 70 inches. If you're a larger individual, or just want to make sure you cover as much of yourself as possible for as quick-drying as possible, then this is your lucky day, because this towel will accomplish both of those with minimal effort.
Ring spun cotton
The types of cotton we've covered so far are not the only ways to make cotton more durable against long periods of use, of course. This towel, for instance, is made from 100% cotton, which is then woven into a ring-spun pattern. This makes the towel a lot easier on your skin, making it feel a lot better in the process, but also adds a lot to the towel's durability.
Cost and Value
Thankfully we're back to very reasonable prices with this towel, which is very affordable, especially compared to the previous two entries. So, if you need a big towel for a reasonable price, this is the towel for you.

5

. Pinzon Blended Egyptian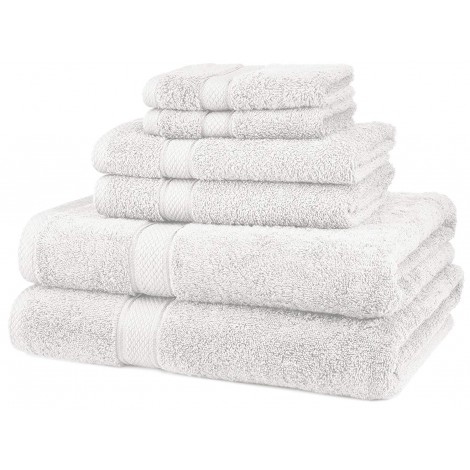 This 6-piece set of wash towels are one of the absolute best in sheer luxury while also having a much more forgiving price tag than the previous entry. So what else does it have to its name? Let's take a look and find out.
Full set
The best thing about this product is the fact that it comes in a full set, unlike the items before, which came in sets of either two or were standalone, this one comes in a complete set of 6. That means you get 2 full bath towels, 2 smaller hand towels, and 2 washcloths. Perfect for the homeowner who needs to replace their entire towel set.
Soft, absorbent, and durable
These towels have been made with blended heavyweight Egyptian cotton, which is one of the absolute best cotton blends out there, even to this day. It makes the towels softer, more absorbent, and more durable than almost any other material out there right now. So, if you demand luxury treatment from your bath towels, then you need to get your hands on this set.
Cost and Value
While not the cheapest price on the entire list, considering the fact that you're getting 6 deluxe quality towels, the price it offers is actually a very good deal by that metric.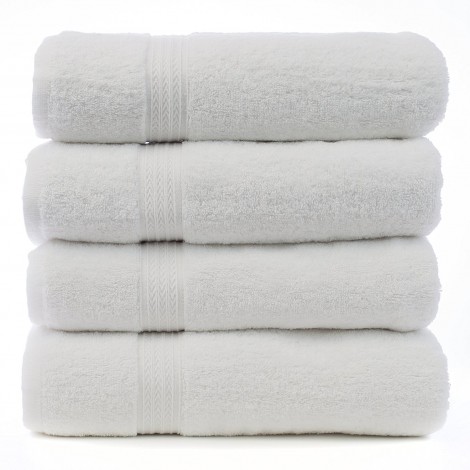 For the #6 spot, we chose the Chakir Turkish Linens Luxury Hotel and Spa Towels. As the name says, these towels have been used around the world in luxury hotels and spas. And as we are about to discuss, for a very good reason.
Eco-friendly
When you wash off your run of the mill towel, you aren't just washing off the dirt, grime, and sweat that you rubbed off of yourself, but you're also washing off excess chemicals and dyes, that are now getting into the water. However, that is something you will not have to worry about with this towel since its natural dyes and chemical-free construction make it completely Eco-friendly.
Softer after every wash
This is something you do see around the towel market, but not that often, even today. Basically, the way this towel is very specifically crafted, the cotton used to make it actually gets continually softer after every single wash. As such, it's important to wash this towel before use, so you can get optimal softness out of your towel right off the bat.
Cost and Value
This is a set of 4 full bath towels, but unfortunately, the higher than the average price tag isn't all that warranted, given the lack of variety. Which, despite the quality of the towels themselves, cost it a higher spot on the list.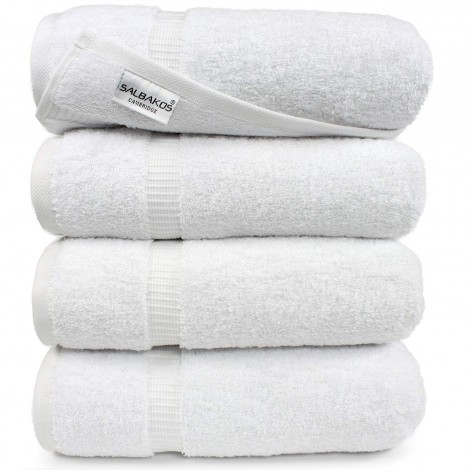 For the #7 spot, we chose the Salbakos Luxury Hotel and Spa Bath Towels. We're back to the big sets of bath towels, with this set of 4 deluxe quality bath towels. But coming in a big set doesn't mean much, especially if the towels themselves aren't that great. So, let's see what this set of bath towels actually has to offer us.
Chemical free
Nobody wants to be told that the thing they're using to dry themselves off with is itself covered in potentially harmful chemicals and dyes, that he or she are then putting into their seawater by washing off with. So, it's best to go with a towel that doesn't even go that route, which is why you should choose Salbakos, with its completely chemical-free towels.
Double stitched hems
When it comes to the durability of a towel, it isn't the body of the towel you have to worry about, it's the hem. The hem is where the whole thing can fall apart if you aren't careful, so the extra focus is typically placed there when trying to add durability. And with this towel's double-stitched hems, you'll never have to worry about this towel tearing on you for a very long time.
Cost and Value
While a bit pricey, the price of this set is nothing unmanageable, and for what you're being given, it's actually a very fair price. So, if you want really high-quality bath towels for a reasonable sum, you can't go wrong here.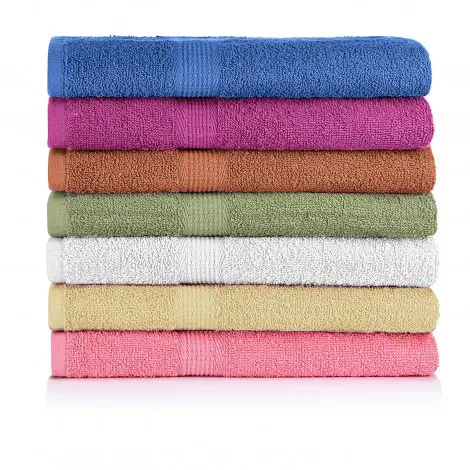 This pack of 7 full-sized bath towels is what you need if you've moved into a new place and need some new bath towels for your new extra bathroom. So what else does this set actually bring to the table? Let's find out.
Optimal comfort
To provide optimal comfort to the user, these towels are made of 100% cotton fabric. This fabric breathes like a dream, is naturally soft and non-abrasive to the touch, leaving your skin glistening and soft after a long blissful shower. And because of their generous size, you can finish drying yourself off within a minute if you're fast enough, and you'd be just as dry as you would've been if you took your time with it.
Ample supply
Got a big pool party with your kids and their friends coming up? Don't have enough towels to handle it? Well don't worry, just buying this set will see you through. 7 large bath towels will be more than enough to dry off however many guests you have coming over.
Cost and Value
The price of this set is actually fairly reasonable for a pack of its size. Considering that you're getting 7 towels out of the deal, the price you'll usually end up paying for it is actually not as high as some would expect.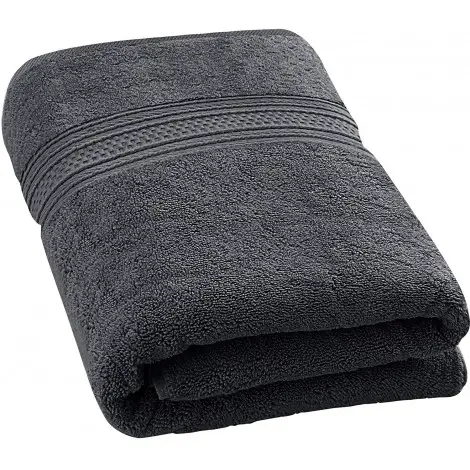 Utopia towels get a second spot on the list because, simply put, their work is some of the best in the entire towel market. It's so nice, we had to praise them twice, hence why we're here. So, let's see what this set of towels did to earn its spot here.
Ring spun cotton
There are many different techniques manufacturers love to implement when making a towel that ensures absorbency, durability, and ease on the skin. Utopia towel's method is the tried and true ring-spun cotton technique. This method of stringing together a towel makes the end product more durable, easier to feel against your skin, and more absorbent of water.
Machine washable
Even in this day and age, you'd be surprised just how many towels out there still aren't machine washable. It seems surreal, but that's just how some manufacturers want to do it, and they wouldn't keep doing it if it wasn't still profitable. Fortunately, Utopia Towels are a bit more forward-thinking, allowing their towels across the board to be completely machine washable.
Cost and Value
The price is what you'd expect for a big pack of 4 full-sized bath towels, but it's still a perfectly manageable price for what it is.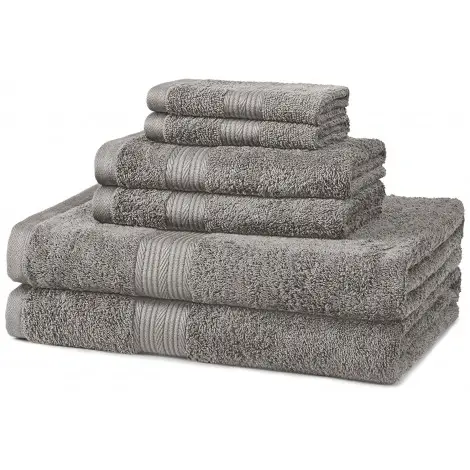 For our final entry, we have the AmazonBasics 6-Piece Cotton Towel Set. In their never-ending quest for world domination by way of stamping their logo on everything in your home, Amazon has made AmazonBasics make, pretty much whatever they want. And in this case, they made a very fine set of bath towels.
Fade Resistant
One problem that faces a lot of towels in the long term is losing that nice color they had when you bought them as they're used and washed and so on so forth. There are many ways to combat this, and this towel set opts for the approach of using a fade-resistant grey coating that is significantly harder to fade over time than other color types.
Quickly absorbs moisture
Usually, you have to make one or two trips with your towel to get every drop of water off of your skin after a bath. But these towels quickly absorb as much moisture as they can within seconds. So as long as you take it relatively slow with your drying off, you shouldn't have any problems getting dry with these towels.
Cost and Value
The best part about this towel set is its price, which is incredibly lenient for what it's offering you for a set of 6 towels, you would be paying a lot more with any other company, but AmazonBasics gives you a price you can work with.

Subscribe to our Newsletter