Best Balance Boards Reviewed & Rated for Quality
In a
Hurry? Editors choice: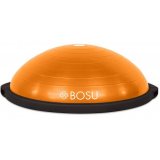 Test Winner: Bosu

Whether you're looking to
improve your core strength
, or you're a figure skater, a snowboarder, or anything else that might require practice in stability or strengthened center, the stability board (in any shape) is a great way to do it. Plenty of the human body's muscular design is meant to keep all of our important bits in (your innards), keep all of your limbs moving properly, and (most importantly to this article) keeps you standing upright, or leaning over with confidence. The internals isn't something we're going to get into details about with you here, but we can offer up the greatest
products on the market for you to take home
and work on your stability, and core.
Standout Picks
Criteria Used for Evaluation
Adjustability
These things, like anything in the health, wellness, or workout market, take quite a toll from simply doing their intended jobs.
The integrity of that build, the design of those products, and the build as a whole have a lot of weight to hold up, and a whole lot to live up to. All of which is exactly why we put so much of our opinion and put it behind the rating, review, and ranking of all the products on this list.
Roughly half of the panels on this list are made out of a solid piece of extremely strong wood, or a composite of wood that withstands the weight of (usually) up to around three hundred pounds. Some of these wooden panels have plastic or soft bottoms, and some of them have round standing bottoms. While wood is superior to plastic in most cases, both the use of these panels on the carpet or hardwood, plastic or wood are going to work great.
As for the make of the grip, or the balancing point in all, there are a ton of varied products on the market, and you're not going to go wrong with whichever combination you go with.
Versatility
Like we mentioned in the introduction to this list, there are a ton of varied makes, models, designs, and builds. We attempted to capture the variety of the market with our choices for this list, and we believe we've done a great job.
Infinite panels - usually circular, or spherical in nature, the point of the infinite board is that it can and will spin continuously forever. With the complete range of motion, one can twist without restraint, and use the wobble stability technique to its fullest effect.
Skate Boards - these boards are usually in the shape of decks like those found attached to wheels in skate-parks. Sometimes, those decks are designed with the right angle and slant that keeps the center of the board the only true stability point, or they are packaged in tandem with a spherical object for extremely difficult balancing. This type of board is often used in circus athletics, and performance art, but is a true test and practice of one's personal fitness at home.
Turn Boards - these tiny single-foot boards are the common panels used by ballet dancers, hip-hop dancers, modern dance professionals, and figure skaters alike to practice, and train in the art of dexterity, and spinning. The turn is a huge part of these practices, and these small, portable panels.
Within those realms, there are a ton of variables. In what materials are used, how those materials are put together, and so on. The market is wonderfully wide ranged. We found a ton of different variants, and you can too.
Value
As with every market on the planet, there is a wide range of products, there is an extremely wide range of sub-categories within those product line-ups. Alongside that comes a largely varied price range.
There are some very great panels on the market today, and some of those panels can run you a few hundred dollars. Especially if you're looking for technologically infused workouts or gamification additions to your core training. There is a premium ceiling on this market, and anything beyond that should be considered too much.
Nearer the bottom, you've got a lot less separating things. But there are some truly amazing products close to the cheapest end of the budget. Don't dissuade yourself from seeking something special and suitable near the bottom end, but do be wary of quality and materials, much like we did when putting this whole thing together.
Find a decent price range, and figure out an amazing way to stay within that.
Weather Resistance
We do know that one great part of exercising is getting to keep fit in the great outdoors. Everyone gets tired of doing their business in a stuffy old gym so when you get the chance to do yoga by the seaside or a pilates class in the woods then you want to make sure your board can manage the weather as well as you can.
Best Balanced Boards Rated and Reviewed for Quality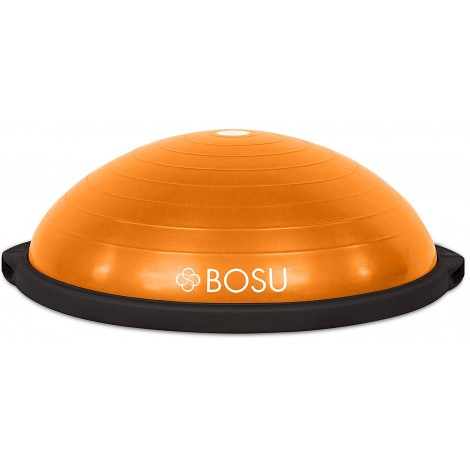 They have become the gold standard for panels since the introduction of exercise ball office chairs. The one-third ball, with flat plastic top, there is a ton of utility, and Bosu, the company behind plenty of years of quality workout gear and yoga athletics. The true beauty of these panels with the third exercise ball is that there are a rough million different ways to use one.
The Cheat Sheet
It's not an overly complicated addition or feature, and it's not even something you probably can't find after spending a few hard minutes looking for it online. But the cheat sheet that Bosu supplies with their Trainer is a fantastic go-to list, a bible of sorts, the biggest, and greatest workouts to do on your brand new board.
Order the Workout
Perhaps the actual board itself isn't the part of this deal that makes anyone blush, because there is yet another shipped training assistant, the Bosu Trainer board comes with a set of four complete workout DVDs and two DVDs from the Xplode Series of workouts. These have been handcrafted (the workout sessions and exercises, not the DVDs themselves) to use the board to its complete fullest.
Cost and Value
One of the issues plenty of folks have with the exercise ball route is that the good quality balls are extremely expensive, and the low-quality ones aren't worth their weight in plastic. These amazing Bosu Trainer panels aren't very cheap, but they come with it all. There are even more than a dozen color variations to ensure that you can have one of these beautiful panels for every one of your varied athletic outfits.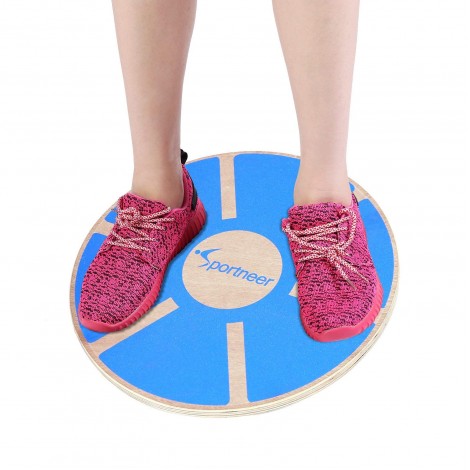 Sportneer's wooden board is the epitome of well-crafted workout gear, that not only does the greatest thing that it can with the moment it has. There's a large scale of varying difficulty when it comes to panels, and plenty of people have differing opinions on what determines that scale, but it is generally considered based on surface area connecting the trainee to the ground.
No-Skid
The fine folks over at Sportneer have a short, but a very reliable history of making very quality products, and they do not cut any corners with their wooden board. The top of the board is made with a high-performance coat of non-skid grip atop an extremely solid piece of wood. The grip of the board is built to ensure that you get all the superior of stability, without the proposition of slipping off that ship while it stabilizes on an ocean of your potential health.
Simple & Functional
The uncomplicated nature of things needed from a really great board makes it easy to pinpoint the ones that are trying a little bit too hard to avoid doing the right things properly. Sportneer takes the time and the care to ensure that their simplicity does the job it needs to. Improving core strength, structure and posture by simply targeting muscles used to keep stability for a workout that you can't really get anywhere else.
Cost and Value
There's nothing here that would seem to issue a price tag that is undeniably large, which is why it isn't. But putting a budget price on something that works this well shouldn't dissuade you from keeping it on your list as a potential product to purchase. It's a premium build, with a far less than a premium price tag, you truly can't get a better deal on a quality product than you can here, which is why the Sportneer board is so high on our list.

3

. Stealth Core Trainer Personal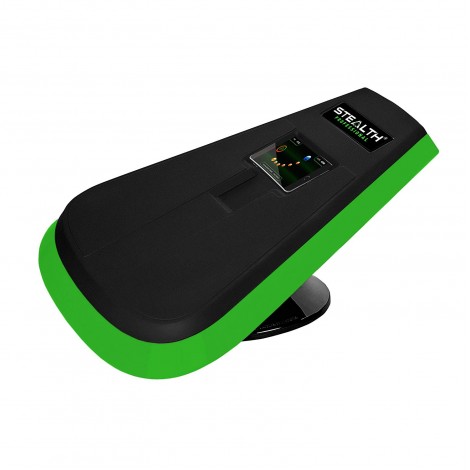 And here we go. It's got to be somewhere high. The most high-tech and fancy version of the products we're looking at should be pretty high on the count, and that's because -- in most cases anyways -- technology has done a whole lot to better the functionality of most things, but in this case, it kind of just provides a reason to do something.
Front Plank for Strength
The front plank is one of the greatest ways to improve core strength, and truly one of the greatest uses of a board. There are many (slightly more difficult ways) to use the board by stealth, but it is the absolute perfect way. The forward front plank is an extremely great way to exercise your core, and isolated muscles on board, or even on the plain ground. Considering that's the point behind exercise with a board at all, you can't do much better than the offering here from Stealth
Quit Playing Games
Wait! What if you could do the opposite? What if we could tell you that, not only can you continue playing some games, but Stealth actually designed this product so that you'd want to. With the insert for a mobile device and a companion app, the Stealth Core Trainer board was designed with the idea of playing the games in mind. Games made for motion controls, high scores, and even group games set to pit you against your fellow fitness friends to compete for the top of the leaderboards.
Cost and Value
You can't really sidestep the premium price tag on the Stealth Core Trainer board, but it's completely worth it. The extremely high-quality build of the Stealth board is worth every dime of that tag. When you add on top of that the brilliance of gamifying exercises, makes the Stealth Core Trainer and the perks that it comes with this one of the greatest panels on the entire market.



This is a beautiful piece of proof that less can be more, and Everlast have thrown their extremely large reputation in the hat with this elegant, and tiny disc-shaped plank. Everlast has been known for a great many accomplishments in design, manufacturing, and of course, doing what their name implies, and lasting for a really long time. The sports gear manufacturers can even whip themselves up to a wonderful model.
Tiny Dancer
It does its dance, and it tangos like very few can possibly. The small, high-impact core strengthening plank truly does an astounding job in the conditioning department and all in such a minuscule size. At not even 10 inches in diameter, the Everlast Twist model is a tiny beast, that packs away anywhere, yet is big enough plant two feet on top of and get a really killer workout.
Flash Off & Twist
There's really nothing to this product. There's a tiny colorful air-filled plastic top, with bumps and ridges for grip, and a harder plastic bottom that acts as the balance point, and structure of the plank. Again, this is a tiny plank, with no moving parts, but does have one thing that many of its counterparts do not, and that is the twist. With no range restraints, the Everlast Twist model is twisting machine, with a full three-hundred and sixty-degree motion range.
Cost and Value
No matter where you look, the price on this bad boy might scare you away just a tiny bit. Just pluck at that one string that spooks you from making this buy, but we assure you that it's worth far more than what Everlast is charging for this balance plank. It has an infinite range, it holds up against up to a 300lb weight, and is made with extremely high-quality materials.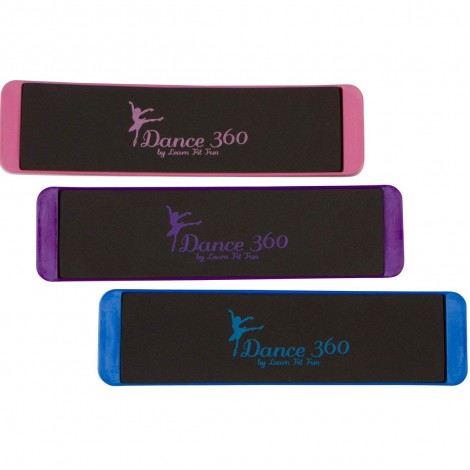 What exactly is a turn plank, you ask? Well, ballet dancers use them to practice turns or spins. But these little bent paddles aren't just good for that type of training -- though they were designed for pirouette training, and do a fabulous job at that -- they can also be used for stability training, core and muscle strengthening workouts.
Size Matters
A lot of products in the workout and fitness categories are garishly large and over-encumbered to even have in your living space, let alone whatever in whatever not-so-folded down version of themselves the marketing and design company poached up to make you feel like you're not buying a mechanical bull. These ballet panels are never bigger than a foot and can come as small as they need to be to fit comfortably inside your purse, or bag. These are simple pieces of curved plastic that do a phenomenally complicated job of isolating and strengthening a lot of your muscles with some simple exercises.
Your Turn
The turn, and not just of a phrase, but of your person, is probably one of the hardest parts of training in any form of dance, or skate you could possibly participate in. The Turning model from Learn Fit Fun can put you in a position to get far better at the spin than you could possibly do without one. Even if your focus is just personal fitness, these turn panels, and the practice of controlled spinning and stability are amazing workouts.
Cost and Value
Never too slow to charge an arm and a leg for essential and simple equipment, the fitness world can be a harsh place for a consumer, but in order to get your hands on a small tool that can assist you in many workouts, you're not going to have to pay that much. There's a ton of value in the quality and use of these turn panels when compared to the asking prices of most retailers in the entire market.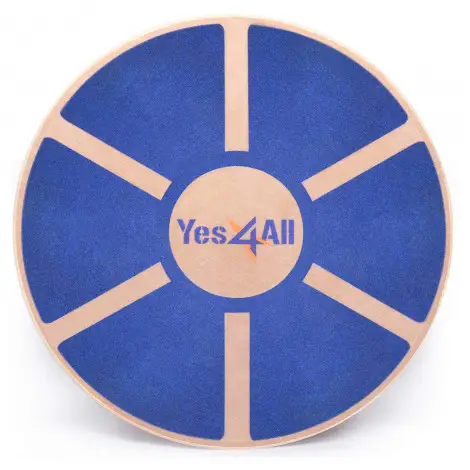 If you were to try and conjure up in your mind what you think a circular plank would look like, you'd probably come up with something very similar to that which Yes4All and others offer consumers with their products. It's a pretty standard piece of wood with a large nib on the bottom for off-centering, and it works like a dream. It's the perfect utility for stability training, and muscle isolation workout techniques.
Kitted
A well designed, and particularly useful tool, the Stability Trainer from Yes4All has a very large surface for panels that provides a ton of space for large feet, or wide stances. Topped off with a six-pointed spread of high-quality non-slip grip that will keep shoes, socks, and even sweaty feet with a solid grip on the top of the plank. The Wood is a high composite, and strong durable heavy duty build, and the rigid plastic bottom is sturdy and designed to withstand the weight up to three hundred pounds.
Competence
There's something to be said about having a solid, versatile and completely competent piece of workout gear, and it's even better when that product comes with a few standard practice workout guides and a completely tight-knit satisfaction warranty that is hassle-free. It's all quite a perfect package for the needs of the tool.
Cost and Value
The fine folks at Yes4All don't go very far down the rabbit hole with their dreams of extorting consumers with high prices, and ridiculous profit margins. The Stability Trainer is what you would call a budget-priced model with an extremely premium ticket to the big show. There are no jokes here, and it's all meticulously crafted make and design.

7

. Black Mountain Products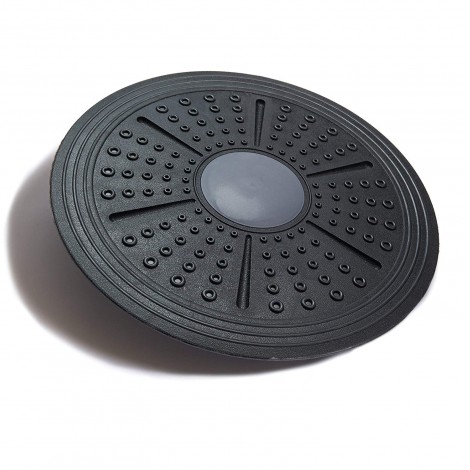 You might be wondering what exactly a "Wobble Plank" is and it's just another term for a plank. However, it's normally only used to refer to those panels that have a three hundred and sixty-degree realm of movement. The act of stability in a wobble is one of the greatest workouts that your core can endure, which is why it has become one of the keywords used to market these types of panels.
The Wobble
The difference between a side to side model (the ones that are shaped like skateboards or other panels) and circular panels is the wobble, which is why they're also called "Wobble panels". The stability, and stance on a circular plank -- or the "wobble" one does to keep themselves stable -- is the intense isolating, and overall torture of your muscles that people are looking for.
Frill-less
The no-frills approach to the plank design makes the Black Mountain Trainer Wobble model a wonderful budget alternative to all of the frills that are out there on the market. Though lots of those frills are great, the Black Mountain alternative is a fine piece of equipment for a lot less of the trouble, and a lot less of the bill.
Cost and Value
There are some things that might crop up when using a budget product, but from all perspective reviews, there is a whole lot of love for the Black Mountain Wobble model in the review panels. The budget plank is extremely well made, and without any of the frills needed in a needlessly complicated relationship between the tool and the end user.

8

. ProSource Core Balance Disc Trainer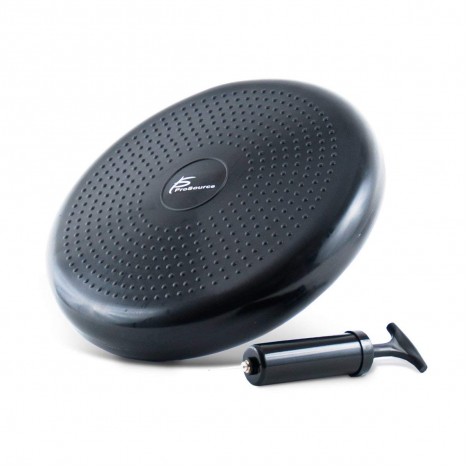 ProSource has been around for a very long time, and they have built a formidable, and historied standing within the community of health and wellness. The Core Disc Trainer that they have on the market is the epitome of a flawless, and simplified product that does its job extremely well, all on the shoulders of their wonderful pedigree.
Air of Instability
The beauty of the air apparent situation is the key to the quality of this model. In contrast to the hard-bottomed circular panels of yesteryear, the air-filled ProSource disc uses the instability and movement of air to get the exact same result as the pinpoint balancing act that creates a three hundred and sixty-degree range of movement. Better yet, the flip side of the air disc has higher nubs for massage work while you work out! How great.
Colors
There are a lot of boring products in this market, a whole lot, but ProSource doesn't want to play that game with their customers. So, they've gone above and beyond by offering their Core Disc Trainer in a half-dozen extremely beautiful colors, that bring some flash to the table when there is no need to. The reds, the purples, and the blues are all stellar colorways.
Cost and Value
There might be a budget price on the ProSource Core Disc Trainer but it's anything but. When you match the universally trusted pedigree of ProSource as a designer and manufacturer of health and wellness products, with the over-the-top attention to details in the massage nubs (sorry about using the word nub twice in one article … but there's no better word for them) and the wonderful colors they provide as options.

9

. JFIT Round Fixed Angle


What J/FIT calls a Round Fixed Angle model we would much rather call the classic appeal of clean wood design in an otherwise overloaded market. There's no denying that there's a whole lotta love for a very sleek, well-crafted piece of wood to add to your overall aesthetic and be useful workout gear. And there is no use in denying that the products here are extremely well made, and gorgeous.
Round Bottom Ball
Some round panels have gone the way of varied angles on their bottom connection to the ground, but the J/FIT Round model has a completely round, and to the panels exactly even degree of angle. The completely round bottom of the Round Fixed Angle model from J/FIT means that no matter which angle you're at, you're balancing on the same angle no matter what.
Complete Package
Other than the completely wonderful and classic looking wooden design, the J/FIT model has a completely non-slip top surface, completely covered, and it has that complete indefinite range of motion. But it also comes with a formed and precisely fitted guide for all sorts of workout regimens that range from completely green plank users to the utterly expert. Even the four-legged. Yes, there's a guide for workouts for your canine friend.
Cost and Value
This product is the exact right price. It's not a budget model, and it's not a ridiculously expensive one. Rather, the Round Fixed Angle model from J/FIT is the perfect fit between the two, and it's brilliantly made, and wonderfully executed on. There are some great things here, and for barely any dough, you and your doggie family can get the toning you're looking for.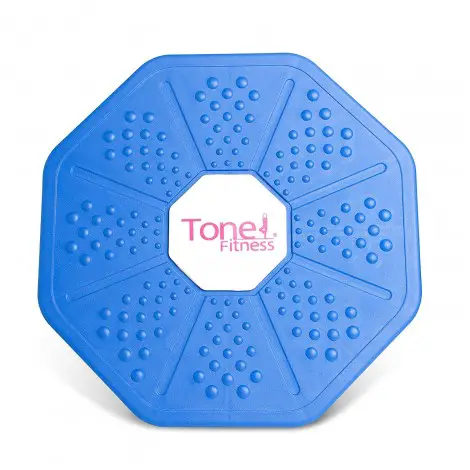 The octagonal Tone Fitness is the perfect budget board, and Tone Fitness is putting all of their years of hard work to test in the one-piece design they've cooked up here. It's a wondrous piece of design work, the entire Tone Fitness model is cut from a single piece of sturdy and solid piece of plastic.
Portable and Light
Thanks to the beautiful construction, patent design, and meticulously wonderful manufacturing, the Tone Fitness Board is extremely lightweight, and the size of the board -- just the right dimensions to fit a full stand with average or slightly above sized feet -- make it very portable. When it comes to finding the right board, you shouldn't get stuck with something that you can't store, or you can't take with you. The Tone Fitness model is a well portable piece of equipment.
"Safety Stops"
Something about the way a fully thought out product comes together and does all of the things it needs to do, without wasting anyone's time, including their own. Which makes the product that lands on the market, not only an amazing option for those looking to purchase but also not a waste of a bunch of money on top of it all. It's the perfect dance.
Cost and Value
The perfect situation for the consumer, looking to get a very good model -- one that is light, well made, and extremely portable -- for a very good price. Some would say that it is a budget model, but nothing in the brilliantly devised product that you see before you is budget material. Here's a fantastic deal, for a fantastic plank.

Subscribe to our Newsletter