Car Camping: Everything You Need to Know
Car Camping: Everything You Need to Know
thegearhunt.com
Camping can be a fantastic way to give yourself a bit of space from the hustle and bustle of daily life, disconnect, and to make some lifelong memories. In addition to all of that, camping also comes with a few health benefits.
If you don't happen to be a pro when it comes to camping, one of the simplest ways to get started is car camping. This is the generic term for camping at any campground where you just drive your car right to the site where you will be camping and park it there. Most private campgrounds, national parks, and state parks are either built for this type of camping or can accommodate it.
If you want to start camping but are unsure of where to start, here are a few things that can help to ensure that your first trip is successful.
Pack Freely
With this type of camping, you won't be canoeing or hiking to your campsite, so you have the freedom to bring anything you like. Remember that it is always better to have everything you need than to need it and not have it. You don't want to be miserable and yearning to leave early and go home because you forgot some gear you need.
Easy on the Spending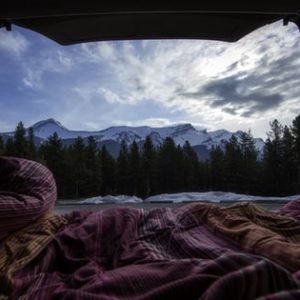 It can be simple to get caught up in the excitement of all of the high-end gear for camping that all of the camping and outdoors stores have. Don't think that you will need any of this to enjoy yourself – because you don't. For new campers who just want to get a few trips and memories under their belts, start small. Take a look around your home to see what you might already have. If you feel the need to buy a tent, get one of the cheap ones that will just put a roof over your head. If you find out that you love camping, then you can start investing in some of the more awesome camping gear. Don't waste your money though.
Bugs
Mosquitoes and other insects can be one thing that can turn a good camping trip into one in which you are miserable, quickly. There are devices on the market meant to keep them away. One of them is the Thermacell. This is a device that burns butane. It heats up a pad that has been soaked in allethrin, which is a repellant that is naturally occurring. It is typically found in flowers and is totally safe for pets and people. This device creates about a 15-foot area around it that will be free of mosquitoes.
Weather
Another reason camping trips get ruined is the weather. It doesn't need to totally ruin your trip if you are prepared though. Some of the best memories can be made while you are in the tent waiting for the end of the rain and just talking or playing games. Just be sure that you do pack things like a canopy tarp, extra games, and rain gear.
Unwritten Rules
When it comes to camping and unwritten rules, one of them is that you can't leave to go home before you are scheduled to do so, you can't bring any sort of electronics, meals have to be cooked over a campfire, etc. Sometimes, just as with everything else in life, things don't go according to plan and you will need to improvise. Even if this means breaking some of those unwritten rules.
Finding Free Campsites to Keep Costs Down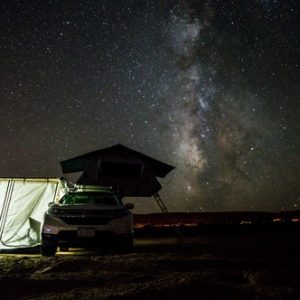 Don't fret if your budget is tight, you can still travel if you know a couple of hacks. There are always secrets to finding free campsites and tips to save you money when you are on the road.
You might be the type of person who will fill out forms to send away for $1 rebates on things. You might even be known for parking far away from where you need to be just so that you don't need to pay to park. Whether this is from necessity or just because you are super frugal, you will be glad to know that there are even places where you can camp for free! After all, the money that you save can really add up after a while, right?
Here are some tips for saving money while you are out on the road, as well as a few things that are worth splurging on – especially when you are car camping.
Public Lands
In the US, there are more than 250 million acres spread throughout the country of land that is free to roam around on. What you might not know is that most of them also offer free camping overnight. Not all of them will be free, so you might want to check it out online or by calling the parks before you go.
Walmart?
This one might make people a bit nervous, but it happens all of the time. When you are out on the road and looking for somewhere to camp overnight, many Walmart stores will allow you to remain in your vehicle and camp in their parking lots. Just check with a manager before you do this. If you happen to see others doing the same things, you might mosey over and say hi and then park close to them so that you will both have a bit more security. One bonus for this is that there are bathrooms right inside. This is a great option for when you are just too tired to keep driving but haven't reached your camp yet.
National Forests
You might or might not be aware of this one, but you can camp overnight in most of the national forests in the US. Just check with the forest rangers in the area before you do this. They can also give you tips on the area, and they might just know of a gorgeous secret spot that is great for car camping.
Camp Resources
Most of us have smart phones these days. There are all sorts of apps for this type of thing. One of them is Allstays Camp and RV. This app allows you to search near you to find the nearest camp. You can even search for free places to camp on forest land or on BLM.gov. Also, before you leave on your trip, you can go to www.freecampsites.net on your home computer.
Meals
It doesn't matter where you intend to go car camping, you will need to eat while you are there. Take things that you can cook only by adding a bit of hot water too, or that are easy to heat up. Consider things like MREs or Ramen noodles. You might also eat things like soup, oatmeal, or anything that just takes water. Also, when it comes to water, yes, it is essential, but you don't need to pay for it. You can always fill up a few gallon containers before you leave your home. You can also refill them anywhere that you can find a faucet. Water and eating out are a few of the things that you can save money on – so that you can splurge for things like showers on the road.
Kids and Camping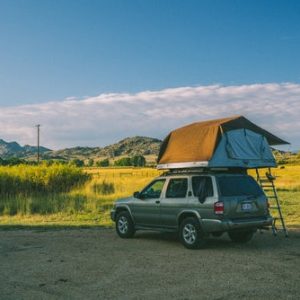 Camping with your kids can lead to some of the greatest memories, but you can't let them sit for too long with nothing to do. This can lead to them getting bored and you know what happens next. For this reason, when you are camping with your kids, you need to ensure that you have packed plenty of things for them to do in case the weather turns on you.
Safety First
Any time you go camping with your kids, you need to ensure their safety before doing anything else. This might mean establishing boundaries while also avoiding areas that are potentially dangerous. If the kids are small ones, steer clear of water, but also protect them from poisonous plants, bugs, and the sun by making them wear long pants, bug spray, and sunscreen. Another thing you might do is to give them whistles for emergencies. These are great for keeping kids safe from strangers, getting lost, and wild animals. Everyone will be able to relax and enjoy themselves if safety is assured.
Treasure Hunting
Treasure hunting can be a fun activity for everyone. You might even want to incorporate a few prizes in at the end. Just be sure that the list you make has simple things on it and that no plants will be damaged, and nothing will be moved that shouldn't be. Things like items specific to the location, leaves, rocks, and sticks are great for this.
Another good idea is to bring a metal detector with you so that you can treasure hunt in a completely different way. These are great for digging in the dirt or sand and for looking for things that might have gotten lost on the trails.
Encouragement
If your children love to build things or are creative, you can promote that even while you are camping. Collect things like leaves, sticks, and other items and then have them make pictures using those items. You can also use items like these to build fun structures such as bird houses.
One fantastic idea is to give them challenges, like building a bird's nest or creating a picture using only those things that are found in nature around your campsite. Just be sure that local rules and regulations are followed and that no damage is caused to living things.
Explore
Exploring can be just another word for hiking, but it will encourage a child's natural curiosity. Kids also love to do things like finding trails and then seeing where they go. This can entertain kids for hours on end. Before doing this, just be sure to pack a bag with things like bug spray, sunscreen, water, and snacks before you head out on your explorations.
Electronics/Screens
Ok, this might not be as crazy as it sounds. When you take kids on a camping trip, they will more than likely be up as soon as the sun is and then they will need to be entertained for the day. There isn't anything wrong with having a break in the afternoon or even bringing screens along for entertainment when the weather goes south. It can also entertain them in those times between when they wake up and when you wake up.
Games in the Car
If you happen to be camping quite a way from your home, you can ensure that the trip starts of right by making sure everyone in the vehicle is happy. There are all sorts of activities that can be undertaken in the car – from I Spy to License Plate Bingo, and many more games.
Geocaching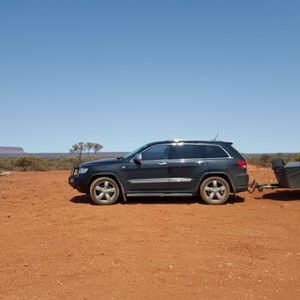 This is a favorite that is relatively new – being around for only a few decades. This activity involves searching for and then finding hidden 'prizes' by utilizing a GPS device. All sorts of campgrounds have the GPS devices that you can use for geocaching while you are visiting their campground. There are even a few smartphone apps (free) that you can use. These 'prizes' might be things like pretty rocks, little trinkets, or anything else someone has decided to hide. Who knows, you might even decide to hide a few things yourself for the next person.
Campground Activities
Most private, national, and state-run campgrounds offer quite a few activities for both kids and adults. When you check in, ask the park ranger or the office about any sort of planned activities. You might be able to take part in things like group hikes, sandcastle building contests, nature classes, and more.
Hopefully, all of these ideas have given you a good place to start when it comes to planning a car camping trip – with or without children in tow. With a little bit of extra planning, you will be able to enjoy a fabulous experience while camping and leave with memories that will last everyone involved for a lifetime. With the tips in the middle of this article, you will even be able to save a bit of money on your trip!
Sources
Most Read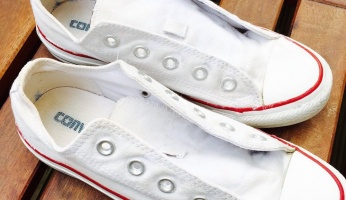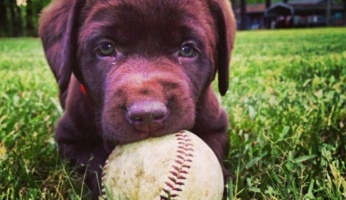 Subscribe to our Newsletter