Best Kids Headphones Reviewed & Rated for Quality
last updated:
Mar 05, 2019
Children just like their parents would like to be a part of the digital revolution and join in the fun. They would like to have similar gadgets like their parents, listen to music and watch late night movies. They may want to listen to their favorite music or watch the latest videos on their smartphones or tablets.
There is a wide variety of kids' headphones available in the market today. They come in cool designs and have features that are user friendly. All you need to do as a parent is to buy for your child a pair of cool headphones. Not only will they fit their tiny heads, but most headphones are safe to use and have volume restrictions features. Therefore, choose a headset that offers comfort and style for your youngster.
In a Hurry? The test winner after 10 hrs of research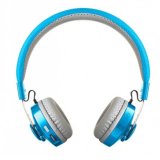 LilGadgets Untangled Pro
Why is it better?
Easily share music and videos
They have a long battery life
It's earbuds are gentle to your little one's ears.
It is tangle free
Come in striking colors that your child will fall in love with
Good quality of sound
Volume limitation
In a
Hurry? Editors choice: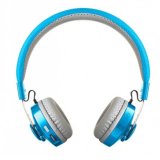 Test Winner: LilGadgets Untangled Pro

30
Researched Sources
16k
Reviews Considered
10
Hours Researching
14
Products Evaluated
Versatility
Ease of Use
Value
Advanced Features
Size
By Default
10 Best Kids Headphones
1

. LilGadgets Untangled Pro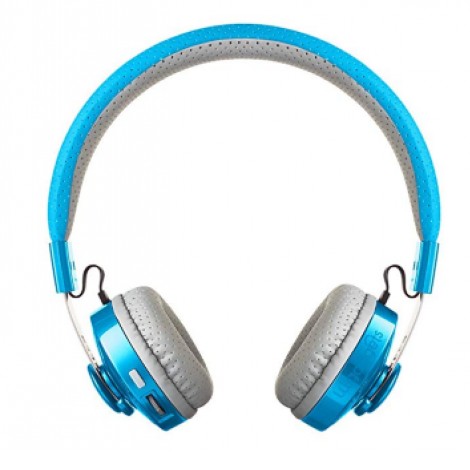 Easily share music and videos
They have a long battery life
It's earbuds are gentle to your little one's ears.
It is tangle free
Come in striking colors that your child will fall in love with
Good quality of sound
Volume limitation
The padding material peels off quickly
If you are looking for premium headphones that your kids will love and enjoy wearing, the LilGadgets is the ideal one for children of different ages. You will be at ease knowing that your children are using a product that is of quality from a trusted brand and that which will allow you to connect and share.
Award Winning
Most parents usually worry if the headphone they are buying for their kids is safe to use. The advantage of the LilGadgets is that it's safe to use and has adhered to quality standards. It has won the Mom's Choice Awards. Therefore it is a benchmark of quality and many parents have faith in it.
Noise Cancelling
The LilGadgets untangled kids headphone has a noise cancellation feature which is more effective, unlike other headphones. Your kid will listen to their favorite music without much interruption from external sounds. The volume limiter feature is an advantage since the volume is controlled to acceptable levels.
Cost and Value
When it comes to cost, you may find two kids headphones with different prices; however, what matters is their features. You may spend a few extra dollars on a headphone that is safe for your children and that which is durable. The LilGadgets untangled pro premium will cost you more, unlike other headphones. However, you have an assurance that the product is of high quality and has advanced features.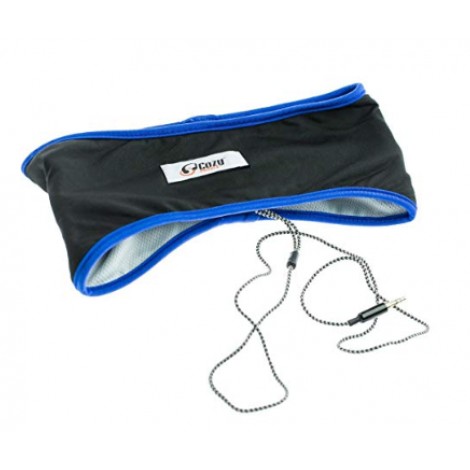 The speakers are ultrathin to protect your child's ears
Easy to carry and can be packed in your child's suitcase or school bag
The headband is soft and gentle on your child's head
The volume is limited and sound is gentle and of high quality
Does your child hate or loathe earbuds? Are you a paranoid parent who feel that the normal headphones are too bulky on your little one's head? Surprise your child with these cozy, lightweight headphones that come with a washable and adjustable headband. Your child will get addicted to the popular animation designs and striking colors. They are favorite gifts for kids.
Cozy Fit
What we like about cozy headphones is that they are comfortable and fun to use. They will fit well on your child's head, and they won't have difficulty with falling off. The headband is soft and gentle on your child's head. Therefore your child will not feel pain or experience some discomfort when wearing them.
Charming to Little Ones
CozyPhones kids headphones are addictive. Your child will love them and will enjoy listening to their favorite music. Also, more parents love them too especially if you are taking a long haul flight or a family trip. They have the magical charm to calm your little one.
Cost and Value
When it comes to cost, you are assured of 100% back guarantee. They are durable, and their price is within your budget. The fact that they are made from durable material means your child will use them for long without the need to keep on replacing them. They are quite affordable if you are operating on a low budget.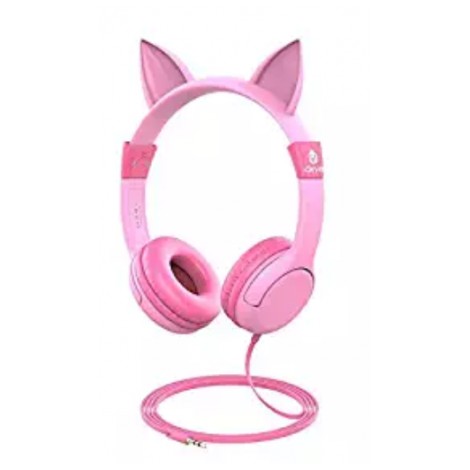 The volume can be automatically controlled, and it's safe for your child's eardrums
They are custom made for children of all ages
The headband is adjustable and has padded ear pads
It is compatible with most smart devices such as tablets and iPhone.
Does not have active noise cancellation features.
The iClever is a trendy and classy option with beautiful cat ears features that will excite your kid. They are an excellent birthday gift, can twist, and bend and your child will have loads of fun using them. They are available in different colors and are suitable for kids of all ages.
Versatility
As a parent, you must take the health of your little ones very seriously. Most parents have to keep on reminding their children about the need to keep the volume of their headphones at proper levels.
Volume Limiter
With the iClever , the issue of volume should not worry you since they have a volume limiter that allows the volume to be automatically adjusted to appropriate levels. Not only are they stylish, but they will also protect your child ears from sound damage.
Cost and Value
They are several factors to consider when buying a kids headphone and cost is one of them. The iClever is quite affordable, cost-effective and within most parents budget. It is worth every penny you spend purchasing it since your kid will be exposed to a wide variety of features and functions.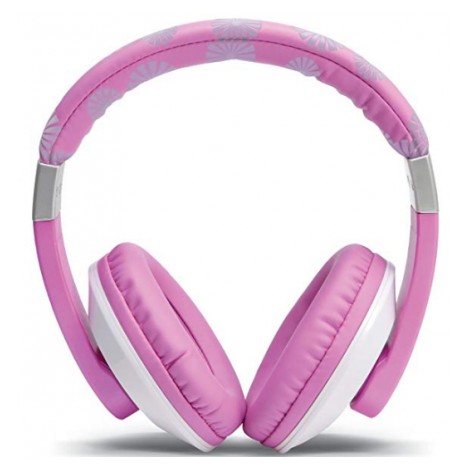 Cushioned headband for comfort
Ear bands are also cushioned for extra comfort
They are ideal for kids of all ages
They are flexible and usable on various devices
Cool design
The Leapfrog is a beautifully crafted option elegantly designed for your child's convenience. It gives your child the freedom to listen to their favorite music while on the go. It makes life fun for your little one. The share feature allows your child to share the fun with their friends. It is also ideal for your child who is keen on taking online classes.
Volume Limiting Feature
When buying the Leapfrog headphone for your kid, you will love the fact that it has a volume limiter feature. The sound is controlled to acceptable levels, and your child can use it for online lessons. They can also listen to their favorite music or watch the latest videos on YouTube. They have an inbuilt feature that controls volume at 85 decibels.
Comfortable Fit
It may seem a little bit awkward for your child to wear oversized headphones. They may feel bad about it and what's more, they may not effectively enjoy listening to their favorite music and may be bullied by other kids. The Leapfrog headphone has a flexible headband; thus your kid can fit it on their head depending on their preference.
Cost and Value
Most stores will sell the Leapfrog at a fair price. They are reasonably priced, and most parents will find them as a better option especially if they are working on a tight budget. The cost is worth considering your child will benefit from its use.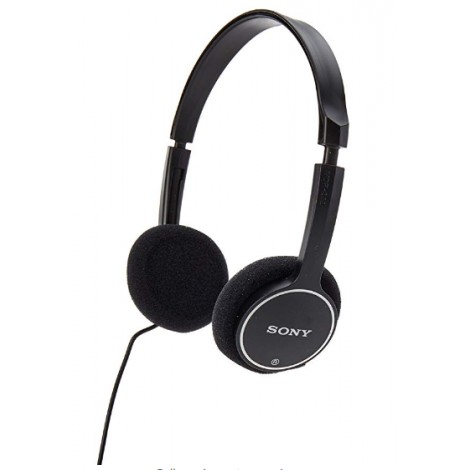 They are portable and lightweight
The ear swabs are embellished and contented to wear
They have a volume regulator features
They are durable
Does not block external sounds you can still hear the noise even when you have them on.
May not be ideal for tiny children since you have to keep on checking on the volume to ensure it is reasonable for young kids.
Some standard headphones may be too bulky and large to fit on a child's head. The volume levels may be too high and harmful to your child. The stunning Sony MDR-222KD are lightweight and have controlled volume levels than most standard headphones. Surprise your kid with these comfortable headphones.
Lightweight
The Sony MDR-222KD are lightweight and easier to carry around. They are foldable, less bulky and will fit nicely in your child's bag. Your child can carry them to school, mall, and park, to play with their friends or during a family trip.
Built-In Volume Regulator
Pre-teen kids love loud music mostly due to pressure from their peers. Parents agonize all the time to have their children reduce the volume of their headphones. With the Sony MDR-222,, that will be a thing of the past since they have an inbuilt volume regulator.
Cost and Value
Their cost may not differ much from the cost of adult headphones. However, they are durable, and your pre-teen child will wear them for long and through to college.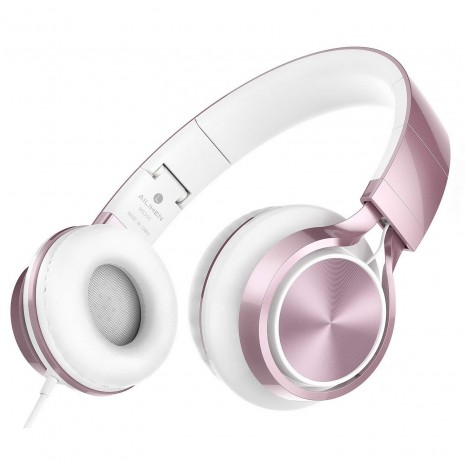 The bass speaker is improved.
The ear pads have an extra cushion for comfort
Can isolate noises from the surrounding
The headband can be adjusted to fit the size of your little one
It is lightweight and can fit in your little one's head
They are compatible with many gadgets
The cushion does not adequately allow for noise cancellation
Is your teenage child addicted to YouTube all day? Well, the AILIHEN MS300 may be a perfect choice to encourage your little ones to listen to their videos without disrupting the other people in the household. They are stylish and have breathable padded earbuds for extra comfort.
Noise Cancelling
The unique characteristic of the AILIHEN MS300 is the noise cancellation feature. Your child will listen to their favorite music without much interruption from the surrounding environment. They will thus experience high-quality music. It is ideal if you are traveling on a long-haul and would like to keep your child busy and let them escape to some soothing music.
Comfy Fit
The headband joint are stretchable and can fit perfectly on your little one's head with ease. It can also be adjusted for smaller heads for the kids and the teens. They can be easily collapsed to fit in a small bag thus ideal for travel to schools, plans or tours.
Cost and Value
They are affordable, and you will get your value for money. Their cost is much lower than the advanced headphones. However, if you are looking for a standard headphone for your kid that is reasonably priced, then the AILIHEN MS300 will be an ideal selection.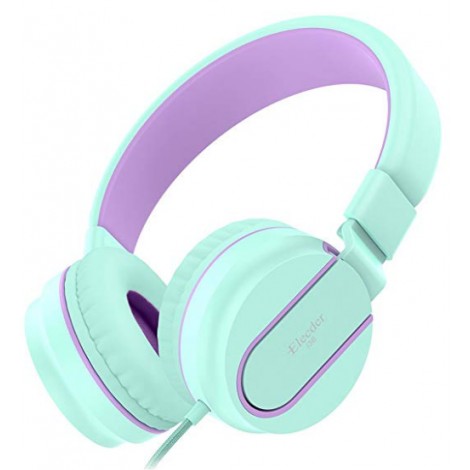 The stereo bass has perfect sound
Tangle-free cable made of high-quality material
Can be adjusted to fit the shape of your child's head
Portable and can be folded to fit in a bag
Appear big and bulky on a child's head.
The long cable can easily tangle.
These pair of headphones come with a long cable and are ideal if you are searching for a pair for your child to play music in a quiet area. Your child will rock their favorite melodies with minimal pressure on their ears.
Stereo Bass
The Elecder i36 headphone is unique in its ability to produce perfect sound. It is due to the stereo bass that produces relaxed and calm sound effects. The HIFI is a robust low bass speaker compatible with all types of devices.
Easy to Travel With
It has a lightweight design that is easy to carry. It can be folded and put in a suitcase or a small bag that is convenient to carry. The fact that your child can easily adjust the headband means they will feel comfortable wearing it on their head.
Cost and Value
The Elecder i36 is relatively affordable considering the various added features such as the stereo bass. You will have blue for your money since it is made from durable material that will last long.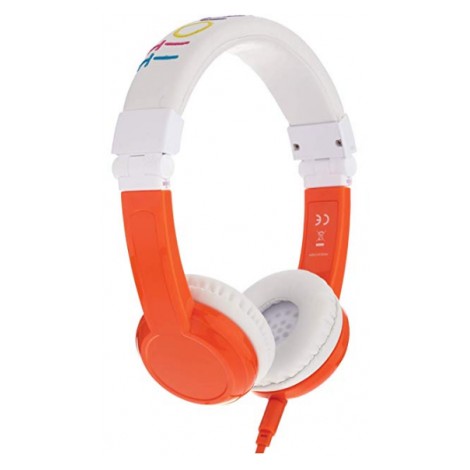 Sometimes only one side has enough volume
Their sound isolation feature is not so effective since it leaks some noise
Grab a pair of these fantastic awards winning BuddyPhones designed for safety, fun, and comfort. Your child will love the vinyl stickers that are decorated for customization. They are ideal for children below the ages of 10.
Safe For Younger Children
With the BuddyPhones, there is a volume limiting feature that limits sound to acceptable levels. It is safe for your kid's ear, and your child will not suffer from the health consequences of exposure to high volumes.
Inclued Microphone Feature
The BuddyPhones are unique due to their microphone feature. Your child can, therefore, give you a call or call their friends. The microphone is also effective for learning, and it is ideal for kids taking online courses.
Cost and Value
The BuddyPhones have several added features. Therefore by comparing the cost and the value, your child will benefit from their use, then it would be appropriate to say, they are worth every penny.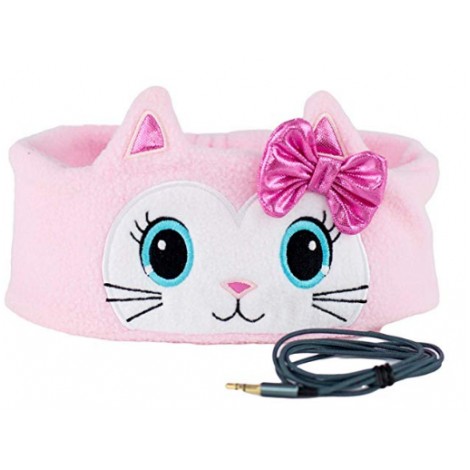 They are lightweight, washable and comfortable to wear
The headband is adjustable, and your kid can sleep on it
There is no risk of earbuds sticking on your kid's ears
Doesn't have noise cancellation features
They may be addictive, and your child might not sleep on their own
Are you traveling on a long haul flight and would like a pair of headphones to calm your child during travel? Do you have a fussy child who has trouble sleeping? Then these pair of comfortable, cozy sleep headphones are ideal for your child. They have a kinky tangle-free cable, and your child can comfortably relax with them.
Easy to Take On and Off
Kids' love them and they can be used to sooth them as they sleep. You can remove them effortlessly without waking up your child. There is no risk of earbuds sticking on your kid's ears. Therefore they can fall asleep while wearing them. If your child wakes up at night due to nightmares, you can have them sleep while wearing them. Your child will drift away and relax in peace.
Durable Construction
They are durable and are made of a braided cord and a 3.5 mm stereo plug. They are free from twisting and breakage, unlike other headphones. They can be used on a variety of devices such as the iPhone, tablets and other smart gadgets.
Are you traveling on a long haul flight and would like a pair to calm your child during travel? Do you have a fussy child who has trouble sleeping? Then these pair of comfortable, cozy sleep headphones are ideal for your child. They have a kinky tangle-free cable, and your child can comfortably relax with them.
Cost and Value
These cozy phones are relatively cheap as compared to most options that have a detachable headbands. However, do not go for cheaper offers, the most important thing is to buy original headphones that will give you a 100% money back guarantee and those that will last for long.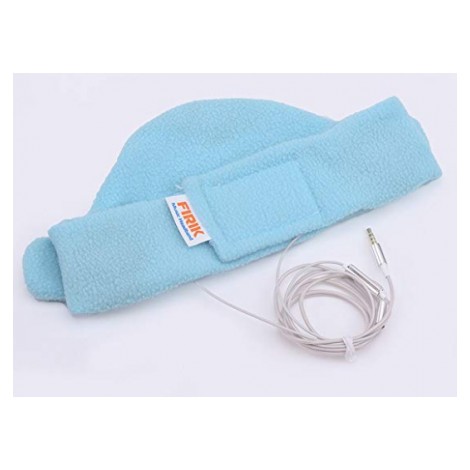 They are authentic and made of high-quality material
Easier to adjust due to a special hole
Lightweight and comfortable to wear
Breaks easily and are delicate
These pair of comfortable kids' headphones are soft and adjustable to suit your kid's head. The headband is washable, and the speakers are removable. Your kids will love them; they are safe for air travel and does not loosen up when your child is lying down. They do not interfere with the car seat headrest. They can be used for sports and are breathable.
Comfort
Comfort is an important factor that you should not overlook when buying headphones for your child. No parent would want their kids to be stressed when using the headphones or throw them away due to frustration. The Firik kids' headphones define comfort and luxury and fit securely over the head and the ears. Your child will be happy wearing them and might even doze off.
Ease of Use
While buying headphones, it is essential to put into consideration the age of the child. This product from Firik are ideal for small kids with delicate ears, and it's every parent's concern to protect their children from deafness. The volume limiting feature ensures your kid is not exposed to undesirable sound levels.
Cost and Value
The Firik are quite affordable and will give you value for money. Since they are designed for little kids, you will be happy to discover that every dollar spent matches quality and comfort.
Criteria Used for Evaluation

Versatility
Shopping for a kid's headphone may not be easy like buying some for adults. There are some criteria you need to follow while choosing the perfect product for your child. It is essential to do prior research and buy an option that will not only excite your kid, but also one that is safe to use and which will give you the best value for money.
For most people, Bluetooth options are convenient to use especially for young children. A Bluetooth headset is ideal since there is no risk of the cable entangling every time. Cords can also trip your child very easy and a headphone with cables might not last long as the cord might break rendering it useless. A wireless option may cost you more than the wired one, however, it has an immense benefit. Cords and children often do not mix so this is something you should consider. Before setting out to buy a Bluetooth headphone for your child, there are several factors you must put into consideration.

Ease of Use
It should be top among your priorities when buying your kid a headphone. Studies reveal that in the future there might be a large population of deaf people. It is essential to protect the children from factors that might lead to deafness such as high volume. When buying a headphone, ensure it has a volume limitation feature that controls the volume to acceptable levels of 85 decibels. The volume control feature should function automatically. However, if it is manually controlled, it is important for parents to continually keep an eye. Most sellers of headphones will display the product features alongside the product. Ensure you have studied the product description first before buying the headphone.

Value
Most often, parents are usually under pressure to please their kids. Your child may want the flashy headphone that was being promoted online. However, this may be beyond your budget. Sometimes, kids may be rough and damage their toys and other devices. Headphones are no exception. You may end up spending a lot in replacing costly headphones now and then. It is alright if you can afford it. However, there are reasonably priced headphones that you may consider buying for your children.
Nevertheless, very cheap headphones may not last long and may be of low quality. There are several options available online, consider one that will give you value for money. If you are searching for a good kid's headphone with perfect noise cancellation, more advanced technology, and super quality, then you will spend more. However, if you want a convenient kid's headphone that your child will use to listen to music, then a cheaper one will be a better option. Weigh your options but do not overstretch your budget. Buy what you can afford.

Advanced Features
While shopping for this product for your kids, look out for those features that your child will prefer. The noise cancellation features are one feature that is equally important. It will prevent your child from hearing external noises or sounds while listening to their music, playing their games or watching TV. For instance, if your child is taking some online lessons, they will concentrate since they will be free from interruptions. It will also be effective if you are traveling, your child will not hear external noises and will listen to their favorite music peacefully without any disruptions.

Size
The product that you settle on should not be bulky. No one likes to feel weighed down by their headphones or earbuds, especially not children who are more susceptible to feeling uncomfortable in some situations (and not being afraid to voice their discomfort). It should be foldable so that it can fit in your child's bag. If you are traveling, choose an option that is of sleek design and lightweight. A portable one is essential so that it is convenient to carry along especially if you are planning on taking a long flight or checking out of town.
Expert Interviews & Opinions
Most Important Criteria
(According to our experts opinion)
Experts Opinion
Editors Opinion
Users Opinion
By Default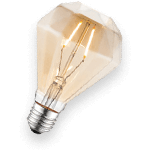 Remember - It's an Investment
A headphone is an investment that your child will use for years to come. Invest in quality and durable headphones that are convenient to use. Therefore, before setting off to buy a pair of headphones for your child do thorough research to buy one that your kid will love. It can seem like a bit of an investment at first (and, at times, it is) but remember that when you purchase something that is of higher quality, it will last longer and your child will be able to use it for many years of their childhood.
Quality Matters
If you are looking for information about kids' headphones, then this is the right place for you. The best headphones for your child are those that pass the quality test and give you value for your money. You may want to consider reading reviews from current users of the headphones to get an idea of what the overall durability will be so that you are able to weigh the pros and cons of investing.
Other Factors to Consider

Comfort
It can be very frustrating for your child if they have oversized or bulky headphones that are heavy on their head or earbuds that fall out. The child might not be happy and can throw them away or otherwise destroy them. It is essential to select a pair that your child will feel comfortable wearing. Look for a perfect size that can be easily adjusted to suit your child's needs. The headband should be adjustable to fit on a child's head. A padded set will be gentle on your child's head and ears and will ensure that your little one will not feel pain when wearing them. You wouldn't want to wear something on your head that felt heavy or uncomfortable so make sure you choose something that will allow your little one to have a comfortable listening experience.

Sound Quality
Before committing to purchasing a pair for your kid, it is essential to think about the quality of the audio transmission. Most people may not be willing to spend more to improve the quality of their headphones. Very cheap options may have poor sound quality. Some noise cancellation features may affect the quality of the sound. Some kids complain of very low volumes on their set. Test the sound first before using the product. If it is too low, contact your supplier for replacement. Most devices will have one to two years warranty period. Some of the customers who complain about low volume levels have had their products replaced. The volume level may not be as much of a concern for your child as it would be for you. Many parents don't want their children listening to the volume at high levels anyway. You should still consider sound quality as an important criterion to check off because lower quality products may sound staticky which will be a frustrating experience for anybody.

Style
Wireless kids headphones can be paired with other devices, for instance, external speakers or other smart devices. Your kids will enjoy sharing their experience with their buddies. You can also join in the fun.
There are different types of headphones available in the market. These are; over-ear, in-ear, and on-ear headphones. All these are in various designs and colors. Most often you will find the manufacturer recommending the perfect age for each type of headphone. Choose the ideal headphone for your child and buy them just that. While shopping for the headphone, involve your kid, if you are shopping online, go through the available options and ask them which design they prefer. It could be agonizing if you bought your child a headphone they do not like.

Battery Life
Your kids' wireless headphone battery should stay longer without going off. Most headphones will stay only for a few hours after charging them. Charge your kid headphones before travel. However, if you are taking a flight, you will be able to charge on the ports available on the plane.
Frequently Asked Questions
q:

With the noise cancellation feature, can you hear someone trying to speak to you?

a:

Most advanced headphones have excellent noise cancellation features such that even if someone shouts, you may not hear them. However, these are more costly. Most of the available kids' options do not have 100% effective when it comes to noise cancellation. Some people complain that when this feature is activated, the quality of sound is significantly affected. But this may not be the case with advanced products; the noise cancellation feature does will not affect the sound quality.
q:

Is it possible to adjust the volume on the cable?

a:

It will not be necessary to increase or decrease the volume of the headphone since modern kid's headphones have volume restrictors. Some of these may be automatic while others require some manual output.
q:

Can I use headphones on my baby?

a:

Yes, you can. However, that will depend on the age of the baby. All kid's headphones have a manufacturer recommendation for the appropriate age. Headphones are available for all kid's ages, and they can be adjusted to fit your kid's head. Some can be used to soothe your baby to sleep.
q:

Will the earbuds fall out?

a:

No, they should not fall out. Most are easily adjustable depending on your child's ears or head. The earbuds will rest well on your little one's ears.
q:

Do kids really need a special headphone or can they use one for adults?

a:

They can use products made for adults, however, they might not find a set that's made for adult heads or ears to be as comfortable. Headphones made for children are typically smaller, easier to use and padded for their comfort. Kids heads are smaller than an adult head so the products made specifically for them are much more likely to fit more comfortable on their head.
q:

What is volume limiting?

a:

Many of the options for kids on the market today have a volume limiting feature. This allows your child to only listen to their music, games or television shows at a reasonable volume level.
Subscribe to our Newsletter