Best Electronic Game Calls Reviewed and Tested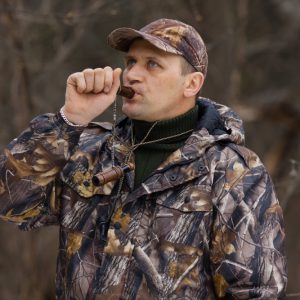 As a hunter, you've got a lot of different gear and tools to take with you whenever you set off for yet another adventure. The amount gear required for a successful hunting trip can sometimes be a bit stressful and a lot to keep in mind, but as a seasoned and experience man or woman in this field, you know just how important every little bit of gear truly is.
Among all of the tools and gizmos that you bring with you though before you go out hunting, one of the most important ones to bring along with you is your hunting game call. A hunting game call allows you to attract the type of animal that you're going after, and although some people out there don't see these to be all that necessary, they can sometimes mean the difference between you coming home empty-handing or with a nice juicy animal to feed your family with.
However, with so many different hunting game calls out there, finding one that's just the best electronic game call for you can sometimes prove to be a bit of a pain point. And while the purchase of an electronic game call might seem like a simple venture on the surface, the reality of the matte is anything but. There's an entire host of different factors and bits of info to take into consideration to help you make the most informed purchase possible, and that's what we're here to accomplish today.
Our Top 3 Picks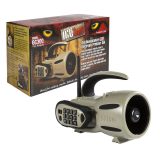 ICOtec GC300

Our rating
12 pre-installed sounds
Price: See Here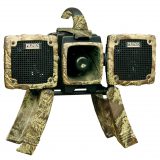 Primos Alpha Dogg Predator Call

Our rating
Comes with speakers
Price: See Here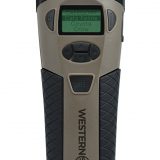 Western Rivers Mantis 75R

Our rating
4-way keypad
Price: See Here
We've constructed one of the most intensive and detailed guides on best electronic game calls that you're going to find online, and while you might think this extensive amount of information is overkill, getting the best electronic game call after knowing everything to look for can prove to be one of the most important items in your arsenal of hunting equipment.
So, without any further ado, let's get things started.
Best Electronic Game Calls Brands
Primos
Primos is a company that truly does specialize in the art of creating quality hunting calls, and if you've been a hunter for any amount of time, you've more than likely run across the Primos brand once or twice before. We featured a couple of the company's products in our list of the top 10 hunting calls out there, as the company is incredibly well-known for creating some of the most effective and durable calls on the market. Although the certainly aren't the only brand out there, they're definitely one of the most important ones to keep an eye out for. They do tend to air a bit on the pricey side, but that's because all of their products are created with a tremendous amount of attention and care.
ICOtec
ICOtec may not be as heavily known as Primos, but they've certainly proven themselves over the past few years with their high-end electronic game calls. The calls that ICOtec has created are some of the best and most feature-rich electronic ones that you'll find, so if that's the type of hunting call that you're on the hunt for, this is definitely a brand you'll want to keep your sights on.
Factors to Consider When Buying Electronic Game Calls
Electronic versus Traditional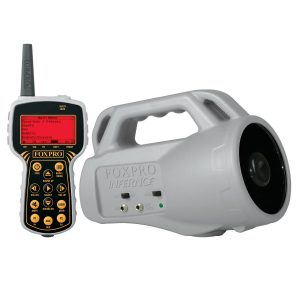 When shopping for best electronic game calls, one of the biggest factors to take into consideration is the type of call you buy. Traditional calls are the oldest method out there, and they're great for delivering solid audio quality and accurate calls at a relatively affordable price.
Electronic game calls tend to air on the expensive side when compared to traditional options, and although needing to make sure they've got proper power with the batteries that are required to use them can be a bit of an annoyance, the vast array of different calls they're capable of really does make up for this.
Type of Hunting Game Call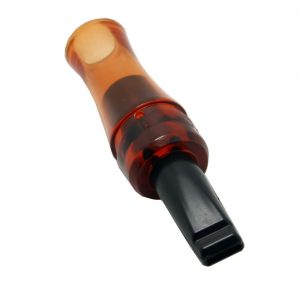 Additionally, when hunting for a new animal call, you'll also want to ensure that the call you're buying is suitable for the type of animal that you plant on hunting. If you're reading to go hunt some elk, a call that is made for doves won't do you any good at all.
This might seem like common sense, but people often buy the wrong types of calls much more frequently than you may expect. It's an incredibly easy issue to avoid if you simply take the time to look at the call that you're buying, but we still thought it was worth bringing up.
Maintenance / Usage Tips
Don't abuse the ruggedness
Although many hunting calls are rated to be durable and rugged to some extent, it's wise to not abuse this nature of them. While it can be easy to try and push them to their limits, we'd advise to not do this. Having a rugged and durable call certainly is something nice to have, but you don't want to let your call be susceptible to any unnecessary damage or harm that they don't need to be up against.
Top 7 Best Electronic Game Calls Reviews
1. ICOtec GC300
Last but certainly not least on our list of the top 10 best electronic game calls, we've got the ICOtex GC300. The GC300 is a more affordable version of the GC350 that we looked at earlier, but a lot of the same features are still included here.
Expand to see more
For starters, the GC300 comes equipped with 12 pre-installed sounds out of the box, a 300-yard range for controlling the call even when it isn't within your line of sight, and an extremely easy to use interface that should be easy to understand for just about anybody out there.

The call itself gets powered by 4 AA batteries and comes with a 1-year factory warranty, and if you're on the hunt for an extremely durable electric call that won't put you over your budget, ICOtec has created a real winner with the GC300.
Great value
Ease of use
300 yard remote control
Calls sound a bit electronic at higher volumes
2. Primos Alpha Dogg Electronic Predator Call
This is yet another call made by Primos, and as we've seen with their other call on this list, the company knows how to make a hunting call that truly is high-end and durable. The materials used to create the Alpha Dogg are some of the best around, and as a result of this, the durability you're able to get is unmatched.

Expand to see more
There are 64 calls that come pre-installed on the Alpha Dogg out of the box, and the included speakers that are able to deliver sound up to 180-degrees allows for some of the most crisp and true-to-life sound to be created that you're going to find on an included pair of speakers for a hunting call. The initial price certainly is a bit of the higher end of things, but when you consider all of the features that this thing comes with, you're actually getting a pretty incredible value for everything that's included here with the Primos Alpha Dogg.
Sixty-four authentic calls
Two speakers included 
Remote control included 
3. Western Rivers Calls Mantis 75R Compact Handheld Caller
The Western Rivers Call Mantis 75R Compact Handheld Caller is a wonderful option to look at if you're in the market for a great call that doesn't cost a fortune, and while it may not be as feature-packed as some of the other options we've looked at today, it's still quite impressive for the price that you pay.
Expand to see more
There are 75 pre-loaded calls with the Mantis 75R, and that truly is a crazy impressive number considering that some of the other electronic calls on here featured less calls for more money. The pivoting legs that are included allow you to lock the call into position once you've found the perfect spot for it, and the 4-way keypad will allow you to easy select the call and volume that you so desire at the time.

Numerous reviews have praised this for being one of the easiest calls to operate, so if that's something of importance to you, you'll definitely want to take some serious consideration into picking this one up. The dollar amount is higher than what you'd get with a traditional call, but when you consider the fact that there's a whopping 75 included calls on this little guy, it becomes hard to think of a reason as to why you wouldn't purchase this thing. It may not have as great of a range or durability as some of the more expensive calls on this list, but that's a very small price to pay for such a feature-rich electronic call.
Astounding seventy-five different calls
Easy to use
Durable
The price is on the high side
4. Primos Turbo Dogg Electronic Predator Call
In keeping with high-end, expensive calls, the next item on our list is the Primos Turbo Dogg Electronic Predator Call. Primos is one of the most recognizable brands in this field, so you can rest easy knowing that this product comes from a company with years upon years of experience with this line of work.
Expand to see more
All of the materials used to create the Primos Turbo are made up out of some of the best materials you'll find, meaning that it should prove to be one of the most rugged and durable hunting calls that money can buy. There are 36 total sounds that come out of the box, and there are even 4 preprogrammed Expert Hunts on the Turbo Dogg as well.

A USB port allows you to easily download additional sounds onto the Turbo Dogg, and the 25-warr amplifier proves to deliver uncompromised audio quality that is truly hard to come by with other options out there. The 150-yard range is a nice touch for utilizing your call from a distance, and while all of this does come in at a rather hefty cost, the high price tag is very well justified by all of the tremendous features that it packs in.
Thirty-six  calls
USB port for downloading additional sounds
Great sound quality
5. ICOtec GC350
The ICOtec GC350 certainly has the least attractive name of all the calls on this list so far, and it is also the biggest and most expensive option out there as well. When compared to the 12 and 4 included calls of the previous options on this list, the 24 calls that the ICOtec GC530 comes with really does blow those ones out of the water in regards to its feature set.
Expand to see more
In addition to being incredibly durable thanks to its rather large design, the GC350 is also surprisingly easy to use and one of the loudest calls that you're going to find on the market. The 300-yard remote allows you to control the call even when it is out of sight, and thanks to the included aux port, you're even able to attach your own pair of speakers to increase the overall volume of the calls that the GC350 is capable of. Couple all of this with a backlit screen, control buttons, and a host of different audio files that are supported, and you're looking at one of the best calls that money can buy.

Speaking of money, the ICOtec GC350 is definitely on the higher end of things in regards to price. Some people may not be so keen on shelling out this much money for a hunting call, but if you're looking to get the best of the best, the GC350 is well worth your hard-earned money.
Twenty-four realistic calls
300 yard remote control included
Audio jack for additional speakers
6. Cass Creek Ergo Call
Similar to the Wildgame Innovations call we just looked at, the Cass Creek Ergo Call is also capable of producing the calls of many different types of animals. The design feature here is a bit more compact than the Wildgame Innovations option, and the included belt clip is a nice addition for keeping the call close with you at all times.
Expand to see more
Featured on this hand call is a very convenient on and off button with a thumb dial, and although the 5 included calls is certainly a bit less impressive than the 12 found on the previous call, this is to be expected consider the lower price of the Cass Creek Ergo Call.

The call runs on three AAA batteries, and the majority of the reviews for this call are overwhelmingly positive. You can certainly get something a bit higher-end if you're willing to hand over a few extra dollars, but if you're trying to keep things as affordable as possible, this is an excellent way to go.
Five different calls
Compact design
Affordable
The calls are not very realistic
7. Wildgame Innovations Torch Handheld Electric Game Call
Alright, so let's say that doves might be your thing one day, but you want to go out and hunt something else the next. Traditionally, hunters have had to make sure that they've got one specific call for every kind of animal out there. While there's nothing inherently wrong with this, it can prove to be a bit of a pain to ensure that you keep tabs of where all of your different calls are at.


Expand to see more
Wildgame Innovations looked to change all of that with their Torch Handheld Electric Game Call, and this little bugger is actually quite impressive. The call itself features an ergonomic grip to make it as comfortable as possible in the hand, and thanks to the rubber-coated lanyard, you can ensure that you've always got a solid hold on it no matter where you are.

While those features on their own are impressive in their own right, perhaps the most notable aspect about this call is the fact that it is actually able to reproduce 12 different types of calls. The speaker found on the Electric Game Call is considerably loud and very high quality, and is actually quite a bit louder than you may expect. The included types of calls that this is capable of are Turkey Hen Feeding, Turkey Purr, Owl Hoot, Pileated Woodpecker, Crow Adult Distress, Deer Mouse Squeek, Buck Grunt Snort Wheeze, Doe Estrus Bleat, Cottontail Distress, Coyote Adult Distress, and Coyote Male Howls.
Twelve different calls for every hunting situation
Ergonomic grip
No slip rubber coating
Calls sound just a little bit mechanical
FAQs
Are all hunting calls able to make multiple sounds?
No, not every call that you find will be able to make a host of various sounds for numerous animals. If you're shopping for a traditional hunting call, you're more than likely going to be met with something that can only create the sound of one single animal. However, if you opt for something that's electronic, that's when you're going to be able to get a hunting call that's capable of creating the sounds and calls of numerous animals.
How to Make the Best Decision
So, at the end of the day, how do you make the best decision possible when it comes to picking up one of the best electronic game calls available out there?
The main thing that you're going to want to keep an eye on is the type of call you want to buy. Traditional calls usually offer a nicer design and are considerably more affordable, but they are also limited to creating the sound of just one animal.
Electronic game calls don't have the same rustic appearance that traditional ones provide, but the ability that they have to recreate the sounds of many different animals in one single device truly is something to behold.
And, finally, knowing your price range and budget limitations will be your best bet in regards to finding the call that you want. You don't have to spend a lot of money on an effective call that will get you the results that you want, but opting for something that's fancier and offers more features will certainly end up costing you a bit more in the long haul.
The majority of hunting calls out there are well-made and are able to deliver you with accurate and realistic sounds, as the main differences usually lie within what type of call it is, the animal it creates a sound for, and how many additional features it packs in.
Keep everything in mind that we talked about today when shopping for your next hunting call, and you'll have an experience that's both stress-free and fun.
Related Guides
Subscribe to our Newsletter