Best Tablets for Kids Reviewed & Rated for Quality
last updated
Mar 07, 2019
While we can all agree that kids need less screen time, and more time playing, whether indoors or out, we also can all agree that sometimes they need something to do that is quiet and safe. Getting those two in combination isn't always the easiest to accomplish. While playing on a computer or a console can be fun, the limits often are either easily bypassed or non-existent because even the adults use them. The phone has the same problems and also adds to the chance that the kiddos can end up talking to people you don't know.
In a Hurry? The test winner after 34 hrs of research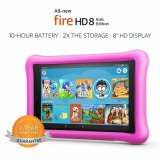 Fire HD 8
Why is it better?
Two-year worry-free guarantee
One year of FreeTime unlimited
Parental settings
Kid-proof case
In a
Hurry? Editors choice: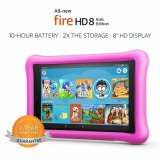 Test Winner: Fire HD 8

5
Researched Sources
34
Hours Researching
10
Products Evaluated
Advanced Features
Durability
Ease of Use
Size
Value
Weight
Brand
Color
Effectiveness
Connectivity
Support
Battery Life
Sound Quality
Accessories
Features
Capacity
Model
Protection
By Default
Criteria Used for Evaluation


Durability
Durability
Woo! This is definitely a need when it comes to any electronic you intend for a child. Children are much rougher on devices like this than adults tend to be, and even with a pre-teen or teenager, you'll find that one bad moment of temper can end things. With that in mind, we looked for devices for every age for this category that would best suit them. There are a few that don't automatically come with the protection that makes them more durable, but they have cases available that fit each age to help with protecting the device. We suggest that even if you get one that comes with protective edges, a case is a something you'll want to get.
Each company did their best to make their tablet in some way extremely durable for use, but as with any electronic, there is no way to make it fully able to survive anything a child can throw (or spill) on it.
Warranty/Guarantee
Because durability cannot be completely guaranteed, most companies also back these types of products up with some sort of money back offer, or at the very least, the ability to send it in to get repaired. Except for the obvious toddler toys, we looked for this in every working game and educational tablet on here. Most of them have it and that is definitely a breath of relief when you get one for your kiddo! Of course, we suggest you read the warranty or guarantee so that you don't cross any of the places that might void the offer when something happens.


Protection
Ability to easily protect
While a lot of the items on this list already have a level of protection, all of them (outside the preschool toy) have extra's that are easily and cheaply gotten to further protect the device. This is the reason that they are on our list, the ease with which these devices can be given added protection for them is wonderful.
The other added protection comes into play by protecting your kids while they surf the internet. Every tablet on our list that allows internet has parental controls available and finding out how to set them up is simple. We even happily looked up the description and directions for a few which is available in the sources below.


Ease of Use
Easy to use
Since this list is expressly for kids, the ease with which you can use the tablet is extremely important, after all, if it's too complicated the one who it's for won't be able to use it. The little ones need simplicity to play and learn, and you need it for peace of mind, so you can easily keep them safe. Every item on our list, we feel, meets and exceeds this quality by a mile.


Value
Cost and Value
While some of these products cost more than others, we made sure they already exceeded most going prices by a long shot with what we have already mentioned in value. However, some of the pricier ones actually offer even greater value with certain extra's already attached that others require you to go and get. The memory size and its level of ram can also make it more valuable and the added benefits of being able to purchase directly for it as the parent so that the games and learning areas of the tablet can keep at the level for your child.


Features
Fun and Educational
While the toddler play versions may seem more play than educational, they do serve to teach different things depending on the one you get. Some toy tablets teach shapes, other tablet toys teach them letters and even animals or fruit. There are even a few that with the flick of a button switch between letters, words and sounds to help your little one learn as they grow and play with their toy tablet.
The versions for kids and up are app driven and the games you can put on them decide what kind of things they can learn from it and you can even add books that read to them or highlight the words for them that you think they need to work on. In any case, Tablets are a definite tool for education as much as they are for play and are an excellent way to spend time with the kids!
Additional Information
As technology becomes more pervasive in our social and economic environments, and a part of everyday lives, it's become increasingly more important that our children learn how to use it correctly. By engaging them in the use of a tablet not just for entertainment but also for learning, we can teach them how to approach other things, such as phones and computers with a bit more respect. Teaching them how to use these things while we are also able to protect them at home, is extremely important to start with at a young age. More and more classrooms are beginning to see the benefits of using tablets as a teaching tool.
As a parent, we should want to be involved in explaining bot what is good and bad about both the tool itself and the internet which they usually run on. By setting up their own personal home devices we can assure their safety as they learn and help decide on what is the most appropriate use for it. By starting at earlier ages, we can also ensure that by the time they go to a friend's house, with whose rules you may not always agree, and get to use one outside your supervision, they will already have your advice in mind and have the ability to make good choices.
Choosing to get a child used to tablets even as young as a year through the 'play' tablets is not as odd as it might seem, either. Not only can you protect your own devices from growing curiosity, but by using even those as a teaching device you can start early learning development. The same has been done since the earliest most of us can recall, with toy phones and play remotes and other items. By getting your little one ready to play without teething on a real tablet you ensure their curiosity for 'taste' isn't sending moisture through much more expensive electronics and it will eventually have them curious about touching a screen to learn.
As they get older you can move up and into more advanced versions of a tablet till they are ready for what we, as adults, use. You can also start with stricter settings, though some of the educational tablets already have the apps pre-installed and don't truly allow internet exploration.
Parental controls are there on almost every tablet available and some even have 'family' settings which can be set to your standards and are not pre-set in a specific way. In order to help you find the right way to protect your little ones. You can also check out our sources below and access the type of tablet you are considering to see how it is set up for a safer internet, and how to prevent unexpected purchases on their in-store apps.
Expert Interviews & Opinions
Most Important Criteria
(According to our experts opinion)
Experts Opinion
Editors Opinion
Users Opinion
By Default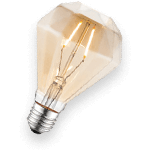 Games and Learning
You want to make sure that a kid's tablet is built to be dealt with by children. Generally, they are designed for a little more rough and tough love than another tablet.
Other than the build, tablets can be both fun and educational devices. Distract your child when you need to buy a little time with some games downloaded onto the tablet. Or, consider downloading educational games or apps to help your little one learn, too.
Frequently Asked Questions
q:

Do all tablets have parental controls?

a:

Not all of them, but most of those that have access to the internet have some form of parental controls. There are types of tablets where the games and other apps are purchased as an actual physical component which is then installed much like CDs and discs were once used. Others come with every app they will ever have. These usually do not connect to the internet and are mostly educational. Check your chosen device to see if it has parental controls available- we have a few sites below to help with many of them.
q:

Are all tablets able to handle younger children using it?

a:

Some are right out of the box, others it might be a good idea to invest in kid proofing so to speak. There are a variety of cases available for almost every type and size of tablet to protect it from falls and minor accidents. There are also screen protectors to guard against scratching an fingerprints.
q:

Can you lock some things with parental controls, but leave others open?

a:

With some tablets, this can be done, but others have a single strict set. Check the details on the parental setting for the device you are considering and see if it fits what you want, and/or if it can be altered in the settings to match what you want.
q:

Are parental settings really that good at keeping our child safe?

a:

If your child doesn't know your password, more often than not, it prevents them from going to sites where they could easily get into trouble. As with anything that has internet connection though, you want to instill rules and keep an eye on what they do to be completely sure. Keep the communication open and friendly between you and your child when setting rules so that the parental controls are just a secondary layer of protection. You are always the best way to protect them. There are also apps you can use to keep track of where their tablet is, as well as to check in on what they have been doing on it.
q:

Are tablets useful for nonverbal children and/or the deaf?

a:

Yes! Tablets can be a great communication tool for nonverbal children, teens, and adults. They are already in use by many of the deaf to help them communicate easier with the hearing so that messages can be given in a much clearer fashion. We'd suggest teaching your child to use their device with others their age at school who may have a hard time being understood and/or making friends by talking or engaging them in play. These devices can help us to make a better world for the young!