Best Tablets for Kids Reviewed & Rated for Quality
In a Hurry? Editors choice: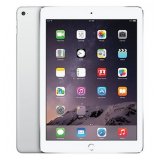 Test Winner: Apple MD788LL/B

While we can all agree that kids need less screen time, and
more time playing
, whether indoors or out, we also can all agree that sometimes they need something to do that is quiet and safe. Getting those two in combination isn't always the easiest to accomplish. While playing on a
computer
or a console can be fun, the limits often are either easily bypassed or non-existent because even the adults use them. The phone has the same problems and also adds to the chance that the kiddos can end up talking to people you don't know.
Standout Picks
Criteria Used for Evaluation
Durability
Durability
Woo! This is definitely a need when it comes to any electronic you intend for a child. Children are much rougher on devices like this than adults tend to be, and even with a pre-teen or teenager, you'll find that one bad moment of temper can end things. With that in mind, we looked for devices for every age for this category that would best suit them. There are a few that don't automatically come with the protection that makes them more durable, but they have cases available that fit each age to help with protecting the device. We suggest that even if you get one that comes with protective edges, a case is a something you'll want to get.
Each company did their best to make their tablet in some way extremely durable for use, but as with any electronic, there is no way to make it fully able to survive anything a child can throw (or spill) on it.
Warranty/Guarantee
Because durability cannot be completely guaranteed, most companies also back these types of products up with some sort of money back offer, or at the very least, the ability to send it in to get repaired. Except for the obvious toddler toys, we looked for this in every working game and educational tablet on here. Most of them have it and that is definitely a breath of relief when you get one for your kiddo! Of course, we suggest you read the warranty or guarantee so that you don't cross any of the places that might void the offer when something happens.
Protection
Ability to easily protect
While a lot of the items on this list already have a level of protection, all of them (outside the preschool toy) have extra's that are easily and cheaply gotten to further protect the device. This is the reason that they are on our list, the ease with which these devices can be given added protection for them is wonderful.
The other added protection comes into play by protecting your kids while they surf the internet. Every tablet on our list that allows internet has parental controls available and finding out how to set them up is simple. We even happily looked up the description and directions for a few which is available in the sources below.
Ease of Use
Easy to use
Since this list is expressly for kids, the ease with which you can use the tablet is extremely important, after all, if it's too complicated the one who it's for won't be able to use it. The little ones need simplicity to play and learn, and you need it for peace of mind, so you can easily keep them safe. Every item on our list, we feel, meets and exceeds this quality by a mile.
Value
Cost and Value
While some of these products cost more than others, we made sure they already exceeded most going prices by a long shot with what we have already mentioned in value. However, some of the pricier ones actually offer even greater value with certain extra's already attached that others require you to go and get. The memory size and its level of ram can also make it more valuable and the added benefits of being able to purchase directly for it as the parent so that the games and learning areas of the tablet can keep at the level for your child.
Features
Fun and Educational
While the toddler play versions may seem more play than educational, they do serve to teach different things depending on the one you get. Some toy tablets teach shapes, other tablet toys teach them letters and even animals or fruit. There are even a few that with the flick of a button switch between letters, words and sounds to help your little one learn as they grow and play with their toy tablet.
The versions for kids and up are app driven and the games you can put on them decide what kind of things they can learn from it and you can even add books that read to them or highlight the words for them that you think they need to work on. In any case, Tablets are a definite tool for education as much as they are for play and are an excellent way to spend time with the kids!
Additional Information
As technology becomes more pervasive in our social and economic environments, and a part of everyday lives, it's become increasingly more important that our children learn how to use it correctly. By engaging them in the use of a tablet not just for entertainment but also for learning, we can teach them how to approach other things, such as phones and computers with a bit more respect. Teaching them how to use these things while we are also able to protect them at home, is extremely important to start with at a young age. More and more classrooms are beginning to see the benefits of using tablets as a teaching tool.
As a parent, we should want to be involved in explaining bot what is good and bad about both the tool itself and the internet which they usually run on. By setting up their own personal home devices we can assure their safety as they learn and help decide on what is the most appropriate use for it. By starting at earlier ages, we can also ensure that by the time they go to a friend's house, with whose rules you may not always agree, and get to use one outside your supervision, they will already have your advice in mind and have the ability to make good choices.
Choosing to get a child used to tablets even as young as a year through the 'play' tablets is not as odd as it might seem, either. Not only can you protect your own devices from growing curiosity, but by using even those as a teaching device you can start early learning development. The same has been done since the earliest most of us can recall, with toy phones and play remotes and other items. By getting your little one ready to play without teething on a real tablet you ensure their curiosity for 'taste' isn't sending moisture through much more expensive electronics and it will eventually have them curious about touching a screen to learn.
As they get older you can move up and into more advanced versions of a tablet till they are ready for what we, as adults, use. You can also start with stricter settings, though some of the educational tablets already have the apps pre-installed and don't truly allow internet exploration.
Parental controls are there on almost every tablet available and some even have 'family' settings which can be set to your standards and are not pre-set in a specific way. In order to help you find the right way to protect your little ones. You can also check out our sources below and access the type of tablet you are considering to see how it is set up for a safer internet, and how to prevent unexpected purchases on their in-store apps.
Top 10 Picks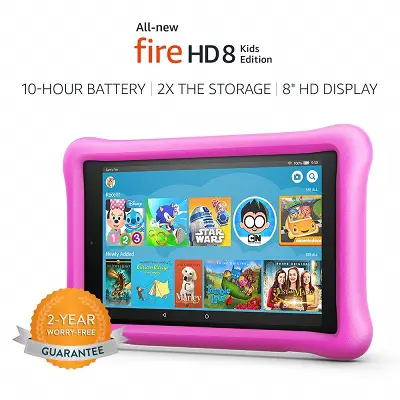 As we have stated before not all products are appropriate for all consumers, but this one may be an exception. We put this "kid-proof" computer through its paces and had a hard time finding bad things to say about it. Keeping that in mind we have an honest review below so read on to learn all the gossip.
Two Year Worry Free
This particular appliance comes with a two year worry free guarantee. If something happens and the little one breaks it you can return it and they will replace it no questions asked. It also comes with one year of FreeTime unlimited which allows you access to thousands of kid-friendly games and apps to keep your little one safely occupied.
Parental Controls
We loved the fact that this tablet comes with parental control settings. This means you can set it not only to age-appropriate content but even manage the web browsing access. You can set your little one up with their own account and password and adjust the settings for things that you want them to have access to. As well as adjust it to allow them a specified preset amount of time they can have access per day. Once they hit the limit it shuts them out until they are allowed back in the next day.
Cost and Value
Overall this is a great buy. It is well priced and comes with all the software we mentioned plus a case in various colors that can take a drop and keep it from breaking or the screen from cracking. You can plug in headphones if you want to keep the noise down and the size is just right for smaller hands without the adults need to squint to see anything on it. In reality, this is an adult tablet with kid friendly settings but with the extended warranty and additional settings to ensure safe web surfing the kiddies will be in love with you and parents can get some free time too.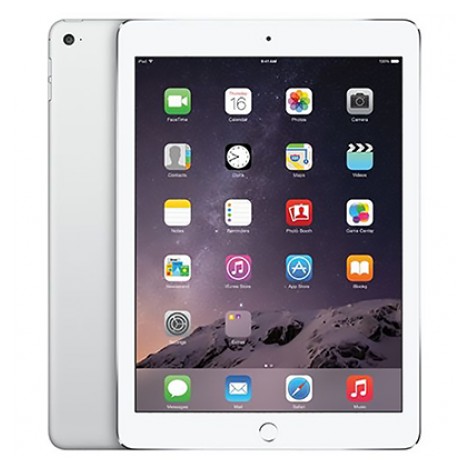 Ok, this one is for the Mac lover out there. A lot of the tablets we found seemed to be aimed more at one genre or the other but the Apple iPad Air seems like a good all-around product. We had a real battle of tablets going on when we got to try some out but we finally got everyone to agree this one was worthy of a spot on our top ten as well.
Screen Resolution
With a screen resolution of 2048x1536, you can bet that graphically the screen resolution is superior. For those kids that are a little older more towards high school age and seem to have a real talent or interest in art, there are several learning style programs you can use on this apparatus that are made specifically for the budding artist. One of which is aimed at those interested in graphic design so your budding game developer can have a real starting point on here.
One Year Limited Warranty
Apple provides a limited one year warranty on the hardware for any of its iPads. There are a couple of ways to work with that. You can call them and try the whole troubleshooting thing or you can walk into an Apple store and hand it to them to fix. If for whatever reason it is deemed unfixable they can help you figure out all your options.
Cost and Value
When buying this brand new they are on the high end, however, we are showing a refurbished version for you to due to the fact that this is meant to be used by younger users. It can allow them the freedom to explore their artistic options without costing you a small fortune to do so. All in all, this is a great product but meant for a very specific use for that inner artist.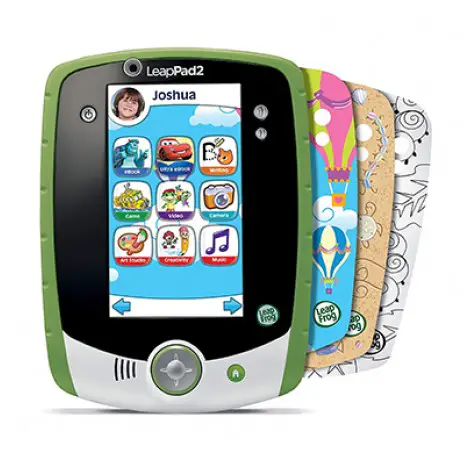 We were just tickled pink when we found this tablet. It is one of the best first use handheld items we have found for the kiddies and ranges from ages 36 months to 9 years. There are numerous other things that we have to say about it as well, but you will have to read it all below.
Color options
A lot of these kinds of things come in pretty much one color but we discovered that was not the case with this one in particular. Not only is the unit itself available in green or pink but each kit is customizable. It comes with various sticker skins and matching digital wallpapers that you can even color if the kiddies want a special look. Who doesn't love using stickers, honestly?
Available Learning Library
Leapfrog gives you access to an educator-approved section of over eight hundred plus games, ebooks, videos, and more. It covers songs and art and even motion sensor all in the same little tablet so you can customize it to help your little one learn faster and easier while still having fun. Almost the perfect way to keep them from knowing they are learning at all.
Cost and Value
Pound for pound this is one of the best buys you can make for your youngster. It lacks a lot of the internet features but simply supplying alternatives that are age appropriate and is aimed at helping your kids to learn instead of just watching videos. It has proven to be durable and is even make with high-impact side bumpers and the rubberized frame to keep it from damaging when dropped. The price can vary a touch depending on what you get added on but this is a great buy for the younger kids in your life regardless.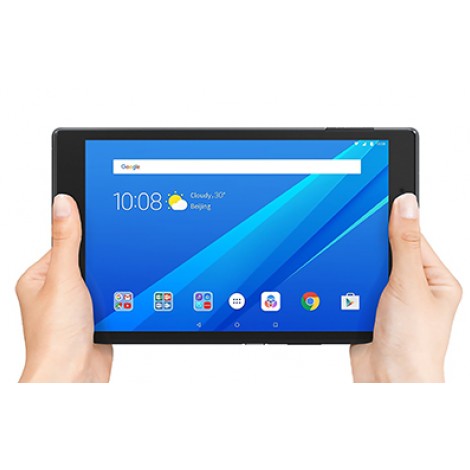 If you are looking for a nice 8" was one of the tablets that really seems to take the kid-friendly appeal seriously, without losing its adult draw as well. If you are an android lover this is a good option to look into. Lots of cool options and whatnot that we will discuss a bit lower in this article.
Lenovo Kids Pack
A neat option is the kid's pack which includes a shock resistant bumper, stickers and a blue-light screen filter to slip over the screen. This pack option makes it a much more durable and child-friendly device while still giving you all the access you want to what they are able to get into with the multi-account system.
Various sizes available
Like most of the tablets on the market, there are a couple of different screen sizes but there are also processor/memory differences which we found nice. You can get anywhere from a 2GB/16GB combo up to a 4GB/64GB option. That is quite a difference when you think about the fact that movies and games can suck up loads of your memory in devices like this. One of the things we appreciated being able to adjust based on your usage.
Cost and Value
Seeing as how this has an eight-inch screen and a quad-core processor this is a great product. Far from the most expensive we found and with a name we recognized we were pleased with how it was quick to the tablet software responded and the programs were all easy to use. Both important when it comes to keeping a kids attention. As so many of them have informed us speed is key, especially for those of us with kids that can't stay focused. This appliance with the kid-friendly additions and settings and the fast reactions would be a good choice for anyone looking to keep their little one occupied.

5

. Fisher-Price Laugh & Learn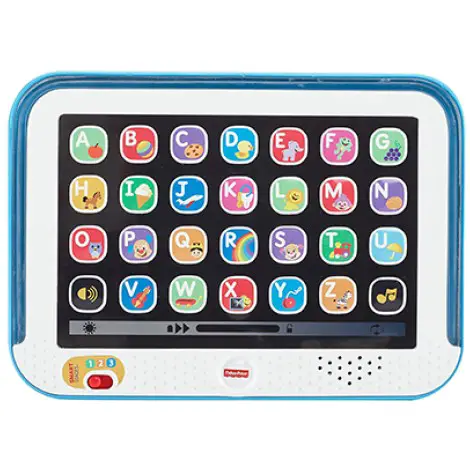 This is literally for the babies in your life. It is a seemingly great way to introduce them to technology without placing a multi-hundred dollar device into their hands with full internet access and patting them on the head for encouragement. This is basically an awesome way to allow the little ones to explore and learn in a safe and encouraging way, while also working on things like fine motor skills.
3 Levels of Development
This is made to work with the children aged twelve months up to twenty-four months. Of course, that depends on the individual child and their development, some may be a bit behind while other may be advanced. The ages are listed as a general guideline to let the adults know just what kind of experience to expect from this gem. Appropriate songs, phrases, sounds, and games are readily available for your toddler to learn from and sing along with. A way to teach without them realizing it isn't a game.
No Wi-fi
Unlike most of the products, we listed this is not a standard tablet with setting for the kiddies. This is a tablet like product meant to be used by children and only children. There is no wi-fi or Bluetooth technology here because it simply isn't needed. You bring it home check the batteries turn it on and hand it to your little one with no fear of them seeing or bringing up something that is completely inappropriate and could possibly scare them.
Cost and Value
At the extreme low end of the price spectrum, this machine does all you would expect from something made specifically with toddlers in mind. It is durable, affordable, brightly colored, fun, and makes awesome sounds to annoy you and amuse your child. All the important things you need when deciding to buy a new noisemaker for your house. The best things about this tablet though is how much your toddler can potentially learn from it, not just the standard ABC's but also how to treat this kind of item and how to get it to react with it needing to be thrown or dropped. Overall this is an awesome buy for the toddlers and a great way to introduce them to something that seems to be becoming more pertinent in our times.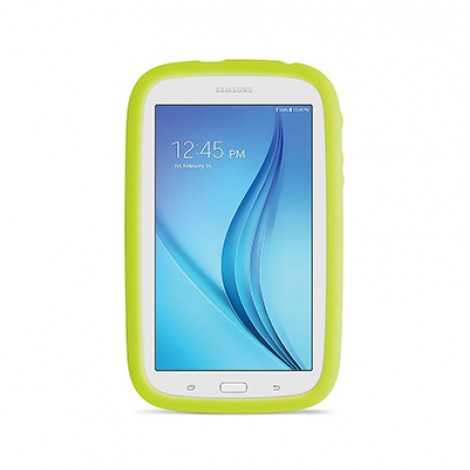 One of the few tablets we looked at that would be a good option for children or adults was this one. While the Samsung Galaxy Tab E Lite is only seven inches long that means it's the perfect size for smaller hands. There are a couple things we really liked about the set up on this and a few that we weren't sure of but all are capable of being adjusted as needed with the parental controls. This is a fully functional tablet with all of the access and features usually available on such an item so keep that in mind as you read what all we had to say.
Bumper Case
This particular tablet comes with a durable and drop resistant case that will help keep the youngins from cracking the screen when they lose their grip. The easy to grip design makes it easy for the kids to carry it with them and the soft cover is a certified nontoxic material so its safe for the younger kids who tend to put just about anything they touch in their mouth.
Parental Controls
We love being able to have a say in what our kids can access and Samsung makes it possible to do just that. This tablet offers parents the ability to select specific app categories your child can access as well as the ability to set time limits on their tablet usage and check their progress. You can also block ads and there are no in app purchases allowed so you won't have those little surprises popping up on your card each month.
Cost and Value
This is a nice middle of the road option for parents. While it has a lot of the kid safety features we appreciate on a tablet it had limited capabilities in the form of memory. We think this would be an excellent first time tablet for that youngster who is beyond the simplicity of the toy versions but not quite mature enough to be trusted with a full sized adult version of a tablet. Moderately priced and fun to use this could be a great way to bring your school aged child into technology if they aren't already trading online stocks for you.

7

. LG G Pad 8.0 (2nd Gen)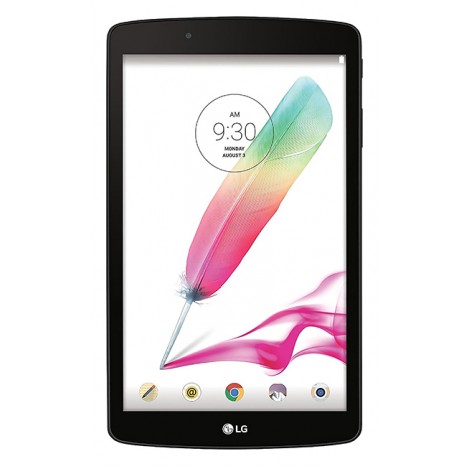 Last but not least comes the LG G Pad eight-inch display. LG has become a well-known name in appliances over the last several years everything from cell phones, to microwaves, to washing machines. We were pleased to find we were able to add tablets to the list as we searched down and tried out some of what they had to offer.
Stylus
This particular version has a stylus with it to help with keep fingers off your touchscreen. The LG stylus is not like the note taking ones you can get with some of the large androids but it will work for taking notes or moving through menus and the like. It also works well when you have a coloring app and want to add that last splash to your unicorn.
Battery life
Now as any user will tell you the battery life of anything is dependent on the settings and applications you have running. The more you have going like, vibration, downloading, and games the quicker your battery will burn down. The average battery life on this is nine and a half hours which is pretty good. More than enough time for the little one to watch a movie or play some games while on the road or board out at dinner.
Cost and Value
Being an LG product we understand without being told that part of what you are paying for is the name, that said we were pleased with most of what we found out about this tablet. Be sure you pay attention to whether or not it is unlocked when you purchase it or you will have a hard time with wi-fi access. Other than that with a decent amount of memory, a nice sized display, and almost ten hours of memory it isn't a bad deal. Be sure to read everything from the seller and make sure this has all the options you would want for your little one but taking in the cost, not a terrible option.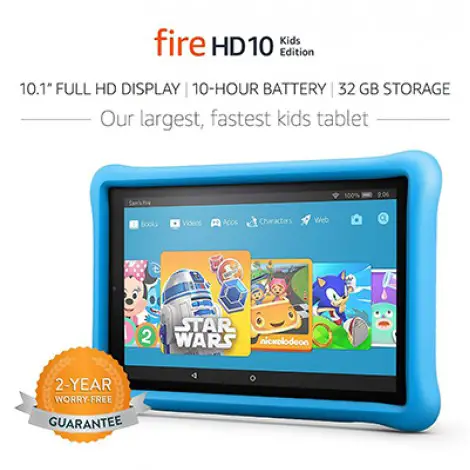 We already mentioned the 8" earlier model of the Kindle Fire, but if you are looking for a newer model and one with a bigger screen, here you go! With all the amazing features the Fire offers, it was well worth mentioning them again!
Accidents be gone!
A hardier case comes with this tablet to make it harder to break with a spill. Many parents have already stated that even small tumbles tend to not affect it, but of course, there are the rougher kids that seem to find ways around this- that's what the two-year no questions asked warranty is for! Not only is this tablet designed to better handle use by children, but it comes with a protection plan that guarantees that if they do crack the screen, you can replace it without paying more out of pocket.
Kid friendly
This tablet comes pre-set with an app that gives them access to a lot of educational games, videos, and books that are fun for them to sit down and use. It also has parental settings that help restrict the use of certain apps until after they meet their educational goals! You get one-year free access to this from the start and it's not much to keep going afterward either- and many agree that it is well worth the extra to keep their kids able to work towards a better education even while at home!
Cost and Value
This is aa wonderful blend of fun and education which seems to be a specialty of Kindle Fire. On a note of extra information, these are also usually what schools use to teach when they have tablets in the classroom so when at home, it isn't a difficult thing for them to use. Between the fact that it comes with kid protection, a well-known and liked warranty and program and a free year of educational programs and settings, we feel that the Kindle, no matter it's age, is worth mentioning twice on the same list!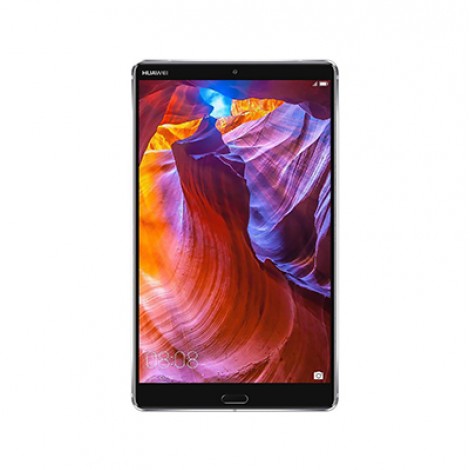 If you are looking for a high-quality tablet that your teenager can enjoy games, communicate with friends and do research for school on easily, this may be exactly what you are looking for. This is a high-quality machine that you don't have to worry about having it be too complicated but still perform tasks just as well as any iPad and works with Android style settings. Take a look at what a gem we found even for number 10!
Steamin'!
This may not seem important to most, but Steam is a great location to get games for any computer-like device. Having a tablet that works with Steam can turn a good gift into a great one quickly, especially with teens. It also means you can apply a second level of security because not only can the tablet be set to not allow adult themed games, but Steam also has its own settings for family safety where if a game has too many adult themes it won't allow a download.
Curves are great!
Most tablets only have flat screens, but this one's screen comes with a slight curve which allows more to be easily seen on a smaller amount of space. This is great when playing games, or even when reading smaller text. It takes some of the strain off of the eyes, which a lot of teens may not even think of when trying to read or play on a tablet.
Cost and Value
By everything we have read on this tablet, it is a great buy for teens and adults alike. It has a sturdier build, so minor accidents won't end with a broken machine, and it runs on the latest Android OS and it has just as good of technology as the old Apple products which means you get all the benefits of a normal Android pad and iPad rolled into a great machine plus extra's that neither might offer you. Even with the minor set-back of not having a place for headphones it really doesn't take anything away- and after all, it means you can hear what your teenager is watching even when you aren't right in the room.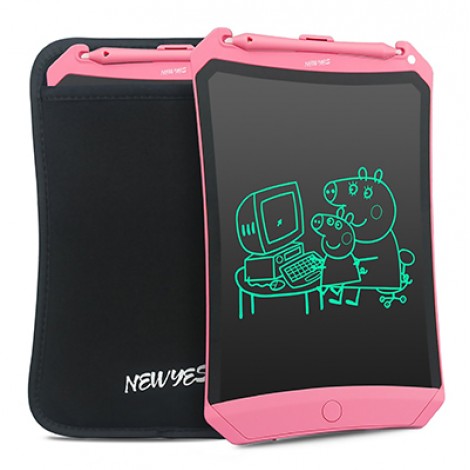 If you simply do not want to fuss with parental controls, and perhaps your little one isn't ready for the real deal but wants to feel like they are. This may be a great buy to give them a chance to find ways to express themselves safely and feel all grown up!
No accidents!
This tablet is meant for little ones whose early stages are to learn to draw and write. This upgraded version of the drawing only tablet is more brightly lit and has an "eraser lock" so that the drawing doesn't go away or get ruined before the little one is ready to refresh their screen and start over- it also means you can take a picture before it's gone and not have to worry that you might accidentally 'smudge' their drawing!
Draw how you like!
This tablet comes with a stylus, but as any parent knows their little one may enjoy simply using their finger (or lose the stylus). This tablet lets you draw with your fingers just as easily which is wonderful no matter whether it's a preference or if the stylus gets left behind. This is also a great on-the-go activity pad for the budding artists out there so that they can draw to their heart's content without a mess!
Cost and Value
This is a great buy when you're looking to find something for a younger child who wants to feel like the big kids. While it may not play games, some of us may feel that this is a way to let them play with electronics while also keeping them mentally charged and expanding their imagination. Instead of spending hours on a predesigned set of activities, your little one can spend them creating endlessly and showing off their work proudly on their new tablet!

Subscribe to our Newsletter