Best Portable Speakers Reviewed & Rated for Quality
In a Hurry? Editors choice: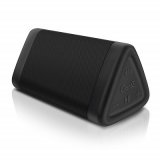 Test Winner: OontZ Angle 3

You just finished eating dinner off the grill, and now you are sitting in your lawn chair, with a cold beer, visiting with your family or friends. The thought runs through your mind, that nothing could ever make this night better. But, what if it could? A portable speaker does just that. With advancements in technology, smaller speakers now have the same sound capabilities as an outdoor speaker system or the indoor system found in homes. With a portable speaker, you are able to have a speaker no matter where you are.
Standout Picks
Criteria Used for Evaluation
Water Resistance
While you can use portable speakers indoors, they are designed to withstand the harsh elements of weather that the outdoor environment throws at them. Snow, mildew, rain, and beach or pool water can damage your speakers if they are not waterproof. However, having waterproof speakers eliminates the need to worry and allows you to focus more on the experience. You won't have to be mad at your misbehaving friend or cheeky sister for splashing water all over your speakers. In addition, you won't have to end the beach party prematurely because it has started raining on your speakers. You will continue enjoying the music until you have had enough. Therefore, it is important to consider waterproof design when shopping for your entertainment system because it gives you the option to carry it to the shower and other water prone areas worry-free.
However, while most of these portable speakers will boast of waterproof design, some are just water resistant and will only keep off small amounts of water. Some are completely waterproof and can be immersed in water up to several feet and for several minutes. Others are also mudproof, snowproof and even dustproof. If you want to entertain yourself in the shower while listening to songs that motivate and bring the best in you, waterproof speakers are your best option. You can take them to camp, hiking, pool, beach, and even boat riding and kayaking.
Sound Quality
For party lovers, quality sound is everything. You don't want to be listening to a poor quality sound that is irritating to the ears. No one wants to have fun without good quality sound, and even your friends may prefer that you just turn the music off if the sound is irritating. This makes it even more important to shop around for high-quality sound before making the ultimate buy-decision. Clear, rich sound is guaranteed to fill the room with energy and life. Different speakers have different watt sounds, which greatly determine the power output of the soundbox. You can get super bass booms when using portable speakers, but you have to understand that different speakers have different bass boom power. Similarly, dual speakers often provide stereo surround sound. Whether you prefer round or rectangular shaped speakers, they should be able to deliver the sound quality you desire.
Connectivity
Technological development has made it possible to synchronize devices. This has made it easier for people to connect their devices with favorite playlists and enjoy the music for any occasion. When shopping for portable speakers, you should consider this feature. Most people have become so attached to their smartphones that they use it to store virtually everything: music, motivational talks, interviews, and several other audio files. In fact, it is nearly impossible for most people to take a whole hour without touching their phones. This has made it important to make portable speakers that can connect to smartphones and other technology devices. Whether you have an iPhone, iPad, or Android phone, you should be able to connect easily to the portable speakers via Bluetooth. Samsung and HTC devices can also connect to the speakers to give quality music and sound. In fact, you can connect the speakers to your TV to get enriching sound.
They can also be great for hands-free calling. If your friend is calling and would like to communicate on a loudspeaker, you can simply use the function to communicate. When your sister calls you when you are busy with house chores and do not have to stop to receive the call, you can put her on the loudspeaker and enjoy the conversation without the call interrupting whatever you were doing. These portable speakers are great loudspeakers and can provide a great hands-free experience when communicating with family, friends, and loved ones over the phone. You can also put the caller on loudspeaker so that everybody else around the house can be included in the conversation, (with their permission of course). Therefore, there is a limit to how you could use the wireless connectivity function of portable speakers. It provides so much freedom and flexibility when it comes to music and even calls.
Battery Life
The essence of having portable speakers is that they give you the flexibility to bring them to virtually any outdoor event. Whether you love listening to music while playing soccer, swimming, or partying by the poolside, the portability of these speakers is what distinguishes them from other speakers used at home. In this regard, portable speakers rely on rechargeable lithium batteries to power various functions. Lithium battery technology is often used because of the ability to store power for longer and can be recharged halfway-full without affecting the battery's efficiency. If you want more play-time, then you should look for speakers with longer playing time.
The high the ampere-hours (AH) the longer the battery is likely to last. Portable speakers can last from two hours to 24 hours. Therefore, if you are looking to entertain yourself and your guests for longer, then longer lasting batteries will serve your better. However, audio content and sound volume tend to affect playtime. Regardless, it is advisable to buy portable speakers that can last long enough to allow you to have uninterrupted music for the duration you will be outdoors. If you spend 2 to 3 hours outdoor, then you portable speakers with the battery power of up to 4 or 6 hours will serve your needs. However, if you spend more time outdoors, then you might need speakers with longer lasting batteries to enjoy your music while doing various activities outdoor.
On the other, while the quick charge feature might not seem like a very important factor when considering battery life, it saves you the time spent waiting for the speaker battery to attain full charge capacity. This can help you with parties planned on short notice. Your friends can call you to inform you of a planned party and you can be ready in three hours, (with your portable speaker of course). This is because you can plug it in to charge as you get ready for the event.
Ease of Use
Portable speakers should be very easy to use. The controls should be designed in such a manner that is easy to understand and use. Remember you will be using these controls to take control of your speaker and decide what to listen to or how to play your music. For instance, they should make it easy to control the volume by increasing or reducing it. Similarly, it should be easy to play or pause the music to attend to a phone call or any other matter of urgency around the house without missing your favorite song. On the other hand, you can choose to skip songs you don't feel like listening to at that moment.
All these should feel effortless. Some speakers are made of touch-sensitive controls to make it hassle-free to control your music. If you are going to buy portable speakers with touch control, it should be touch sensitive so that you can maintain total control over what is played via the speakers. Controlling some speakers' sound volume is as easy as tracing your fingertip in a circular motion along a circle on top of the speaker. If the speaker you want to buy seems difficult to understand and use, you might want to consider another option that will give you an easy time.
Style
While this does not affect the performance of the portable speaker, it plays a significant role in how your speaker will look like. Portable speakers feature different designs to appeal to different audiences or tastes and preferences. You should pick a design that you are comfortable carrying around or that represents your personal taste and style. Fashionable designs can communicate that you are trendy and have great taste. Since you are going to be using the speakers most of the time, it is important to choose designs that you love.
BEST PORTABLE SPEAKERS REVIEWED & RATED FOR QUALITY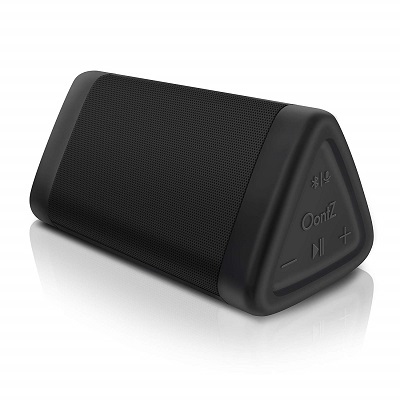 For crystal clear and distortion-free High Definition sound or state-of-the-art, well-balanced music, the OontZ Angle 3 PORTABLE will give it all to you. Rich fulfilling bass is good for listening to music across all genres. If you like enhanced clarity music, you will definitely get it. The triangular design enhances audio clarity because it maintains drivers and bass separate. Speedy connection to Bluetooth empowers you to play music from your tablet while maintaining the range.
Ultra Quality Sound
If you are looking for sound quality, you will find it here. The full bass feature gives you a whole new experience. The speakers are also powerful enough to produce quality sound. You will be amazed at how room-filling the loud music is, with full bass for fulfilling music.
Wide Bluetooth Range
The 100-foot Bluetooth connectivity range gives you the freedom to walk around the house with your smartphone while maintaining a connection with speakers. You can also walk with the speaker as you leave your phone in the living room and yet the connection will remain intact.
Cost and Value
The triangular design is for easy grabbing while listening to your favorite music playlist. Drivers and bass radiator maintain a distance to give you audio clarity, which is a powerful feature of the triangular design. The price is fair too.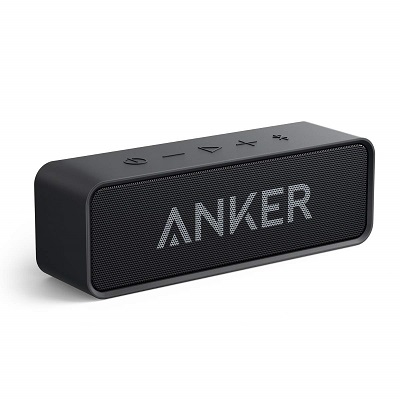 If you are looking for incredible sound from exceptionally built quality speakers, then the Anker SoundCore is for you. It also boasts a remarkable 24-hour battery life for ultimate entertainment. Play your music all day and all night long without worrying about recharging the speaker. You will be glad you bought it because you will no longer have to worry about constant recharge.
Worry-Free Battery Life
This Anker SoundCore product synergizes the company's power management technology to deliver 24-hour runtime Lithium-ion battery. The battery is highly efficient and allows you to listen to the sublime audio for 24 hours.
Irresistible Finish
If you are looking for sleek design, this speaker's curved edges accentuate its entire unique design, with sleek controls to Play and Pause music easily. Choose from a wide color range to complement your personal style and enhance your home's visual appeal.
Cost and Value
The speaker boasts curved edges that accentuate its design. With a highly efficient battery and power management technology, you can listen to music worry-free for the whole day and night.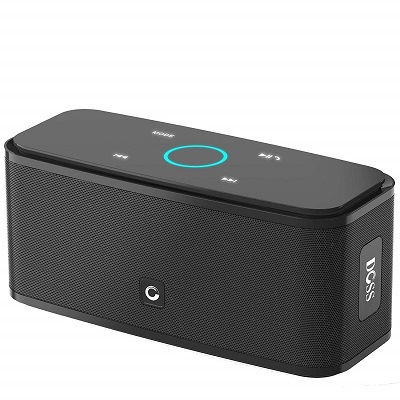 While it is easy to underestimate the quality and power of these compact speakers, they are able to produce a full sound. The portable 12W speakers have dramatic deeper bass, with metallic design and long-lasting battery. The highly dynamic and competitive audio industry requires innovative products such as this one. This premium quality product delivers value both indoor and outdoor.
Sensitive Touch, Great Control
With highly sensitive touch button, you can have great control to switch between 3 options (Micro SD, Bluetooth, and Aux-In) while playing the soundbox. You can play, pause and even skip music with great control.
Sleek Design
For a memorable listening experience within your limited space, you should consider this soundbox. Enjoy the music more with HD stereo sound. The volume is impressive too and you will be able to entertain yourself indoor or outdoor.
Cost and Value
Touch-sensitive buttons allow you great control to play, pause and even skip music. It will take up less space while delivering HD stereo sound at an impressive volume.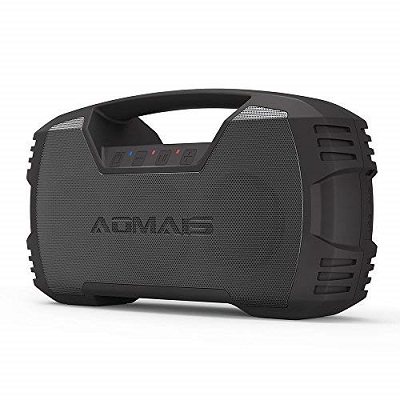 AOMAIS takes great pride in designing and manufacturing the highest quality products backed by first class service. Tailor-made to meet customer's needs, these speakers could exceed expectations. The company is strongly driven by its own core value of the desire to create speakers that surpass current standards. With rugged, durable strength, and attractive looks to match, these waterproof speakers will exceed your expectations.
IPX7 Waterproof
The speakers boast top-level waterproof capability and can be fully immersed in water at a depth of up to 33 feet and will withstand or resist the water for up to 30minutes.
Clear, Rich Sound
Fill your indoor room with clear, rich sound and effortlessly connect the device with your favorite playlist to enjoy continuous sound to entertain your guests or friends. Bluetooth sync makes it easy to connect with cellphones and tablets.
Cost and Value
The speakers demonstrate the true meaning of waterproof. You will never have to worry about the water splashing on your speakers. The Bluetooth connectivity allows you to sync with your phone or tablet and the price is affordable.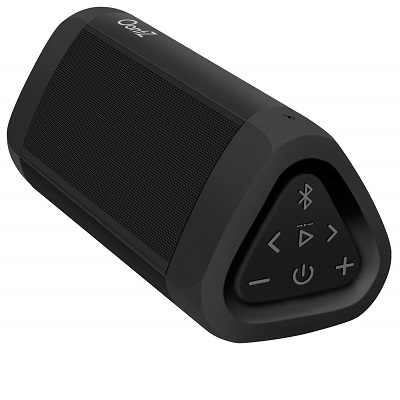 If you want a sound that is crystal clear and distortion-free, or exceptionally well-balanced, the OontZ Angle 3 ULTRA will deliver just that. Rich satisfying bass works across all genres. It plays music with enhanced clarity. The triangular design is great for audio clarity because it keeps drivers and bass separate. The swift connection to wireless Bluetooth ensures you play music from your phone without worrying about getting out of range.
Superior Sound Quality
Whether you want full bass or excellent sound quality, you will receive enhanced clarity from these powerful speakers. They deliver loud, room-filling volume and full bass for enriching the music.
Wide Bluetooth Range
Whether you left your phone in the bedroom or living room, you can walk around with the speaker and still enjoy stable Bluetooth connection of up to 100 feet away.
Cost and Value
The triangular design makes it easy to hold the speaker in hand while listening to music. Drivers and bass radiator are kept separate to achieve audio clarity, thanks to the triangular design. The price is fair too.



This portable speaker features the latest 4.1 Bluetooth technology and will support both Bluetooth and non-Bluetooth devices. Whether you have Apple products or Android gadgets, this speaker will easily detect and connect with them wirelessly through Bluetooth. The speaker comes with blue light bulb to warm up your room and add some excitement to the environment. If you have your music on Micro SD card, don't worry because there is a slot for it.
Great Size, High Capacity
The small compact size makes it lightweight and portable to comfortably hold in your palm. You can easily carry it to outdoor for enriching music and will deliver the same music quality indoors.
Multiple Connection Way
Listen to the music on your phone through these speakers via Bluetooth connection because you will never have to worry about Bluetooth disconnection. The speaker accepts multiple input modes via Micro SD, USB, and AUX-In.
Cost and Value
For those who are so attached to their smartphones and would like to listen to the music on the gadget hands-free, then this portable device can be the perfect solution. Latest technology Bluetooth technology delivers real value for money.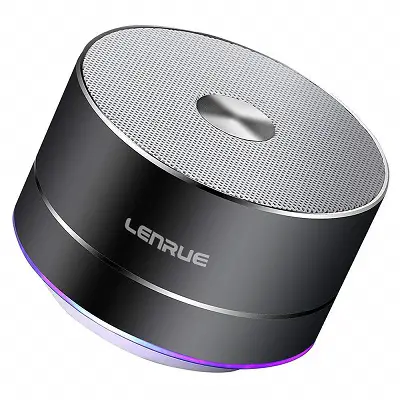 This wireless speaker supports Bluetooth and is compatible with virtually any Bluetooth-enabled device. It also supports Micro SD card to enable you to carry music on your memory card and listen all day long as you unwind and reflect on how your week has been. With a high-quality bass and excellent loudspeakers, this product delivers every time.
Superior Sound Quality
The speakers are known for producing excellent bass and a high-quality sound. This deceivingly small package allows you to enjoy quality music within your home environment. Whether you are relaxing with friends or just want some alone time, this speaker will give you just that.
Beautiful Light Bulb
The blue light bulb helps to add more energy to your environment. It offers a creative way to warm up the surrounding and create a calming mood for everyone around.
Cost and Value
This deceivingly small package delivers excellent bass and superior sound quality. With a blue light bulb, you can light up your environment and change the general mood, all at a fair price.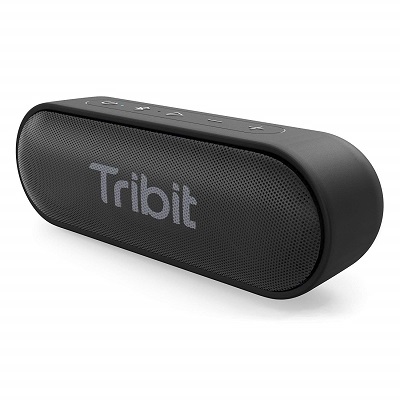 Tribit is a fast-growing brand in the U.S. and boasts innovative designs to help add value to the sound industry. The compact yet powerful design delivers rich music and room-filling sound. The auditory experience from these speakers will delight your senses. Keep the party going by adding this speaker to your entertainment unit and invite your friends to sing along.
Performs in the Rain
This soundbox will keep on singing even in the rain. The waterproof design will keep the water off and the speaker will work even in the shower. You don't have to worry when it rains.
All-around Sound
Whether you want to take the fun outdoor or remain in the house, this unit will perform anywhere. Bluetooth connectivity will allow you to listen to songs on your phone.
Cost and Value
Waterproof design allows you to sing in the shower and dance in the rain. This all-around soundbox is suitable for both indoor and outdoor music. In addition, it is highly affordable.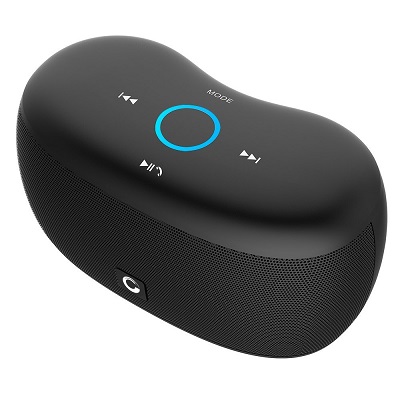 This well-established manufacturer has established a solid reputation for producing cutting-edge audio technology. When it comes to sound, they have mastered the art of producing a high-quality audio to meet end-users' sound needs. Touch sensitive design allows you great control to play, pause and skip music whenever you wish. The tiny design is both fashionable and allows you to play music while holding it in your palm.
Tiny, Fashionable Design
The device uses wireless Bluetooth 4.0 to connect to other Bluetooth-enabled devices. With tough sensitive controls and tiny, portable design to hold the palm, this speaker represents modern design soundbox.
Touch Sensitive Design
You can play your music and remain in total control, thanks to the touch-sensitive buttons. You can adjust the volume by moving your finger along the circle placed in the middle of the soundbox.
Cost and Value
The speaker is so small that you can hold in your palm while playing or listening to your favorite music. The design also matches contemporary looks, all at a humble price of a few dollars.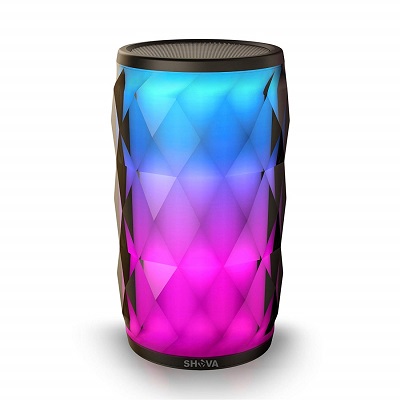 SHAVA Bluetooth speakers allow you to add more fun to your life by listening to music that feeds your soul. The color-changing speakers are very trendy and super easy to connect by pairing with Bluetooth, and are compatible with virtually all Bluetooth-enabled devices. The typical SHAVA speaker features rich sound, with 6 LED multi-colored themes. This can be an effective MP3 player and the 8-hour long-lasting battery will ensure uninterrupted music time.
6 LED Multi-colored Themes
The speaker has an adjustable LED light with various themes to choose from. This color-changing speaker will enable you to color your room and enlighten your mood while partying with friends.
Timing Power off Function
These speakers are designed with built-in timing function to power off after a certain time. This feature can be convenient for kids. You could also leave your favorite music playlist on and set the power off timer as you go to bed.
Cost and Value
With LED colored themes and timing power off function to limit how long your kids use these speakers, these speakers could add life to your world of entertainment.

Subscribe to our Newsletter