Best Cheap Running Shoes Reviewed & Rated for Quality
In a Hurry? Editors choice: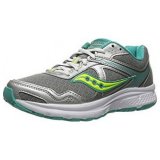 Test Winner: Saucony Cohesion

With changes in society, many individuals are now aware of health trends and the best way to stay healthy and in shape. For many of us, this includes a healthy diet and a consistent workout pattern.  Many of these activities include gear that we need to purchase to engage in those activities. If we like to participate in yoga, we will most likely need to get our own yoga mat. If we are involved in running or sports, we need to buy a good pair of running shoes. Luckily for you, there are buying guides such as this to help you navigate the playing field.
Standout Picks
Criteria Used for Evaluation
Fit
There are many material variations for making the upper portion of the shoe. Each material combination will have its own benefits for those who choose them. It is best to choose a material type suited for the type of running you will be doing most often. Synthetic leather offers durability but is still lightweight with the potential to dry quickly. When searching for something with less weight try going with nylon. Nylon is also known for adding a good amount of breathability to your feet as well. You can also find uppers with additives placed to increase both water-resistant and durable. Both of these attributes are great for those trail runners out there.
Midsole
A Little Knowledge About Midsoles
This section is as the name basically states, the middle section of the sole. Here you will find a range of materials used to cushion and support your feet. Some of the materials are used to create a stiffer feeling sole, while others will promote a more specific type of wear pattern. Materials can also be added to create a better-cushioning effect, making for a more comfortable fit. You will want to choose the materials that make up your midsole wisely, as they will affect the level of comfort and performance you can achieve.
Outsole
Most of this type of footwear will have a good quality rubber material on the bottom. This rubber is where the grip comes in, often times the types for use on trails will have the better durability to cope with the rough terrain. As for the traditional style, two different types of rubber are used to make the sole. Over the heel, you will find a more rugged version to provide durability. The rest will be a form of rubber that creates a softer feeling for pounding the pavement.
Value
Tips to Consider to Remain Within Your Budget
Just because one option cost more than another does not make it a better performing option. Often times the performance level of the cheaper version is just as good if not better than the expensive selection.
One of the best ways to get a feel for the product you are looking at is to trust some of what others are saying. Opinions made by actual people who run every day is the best source of information. There are plenty of forums on the internet these days that express the opinions that you are seeking.
Try not to fall for all the hype that comes with the bigger brand name apparel. Most of these use celebrities to endorse their products. Let's do the math here, big name brand plus celebrity endorsing will equal higher cost for you.
Knowing when to shop can be key to saving yourself some cash. Most stores will run sales at the beginning of the year as well as halfway through the year. These sales can often equal large savings when you think of the bigger picture.
Department stores and outlet malls should be your target places to shop. Department stores don't want inventory laying around on their shelves. You will notice that they will frequently place items that are often slow sellers on the clearance rack. Outlet malls tend to get a bad rap when it comes to the quality of the items that are sold within the store. In most cases this could not be any further from the truth, in fact typically you will find past versions of products for a fraction of the original cost.
Be sure to sign up for emails and coupons that can offer you discounts. You can shop online if you are familiar with the type of fit you are after. For those just trying this type of footwear for the first time, it is best to shop in a store so that you can try them on.
10 Best Cheap Running Shoes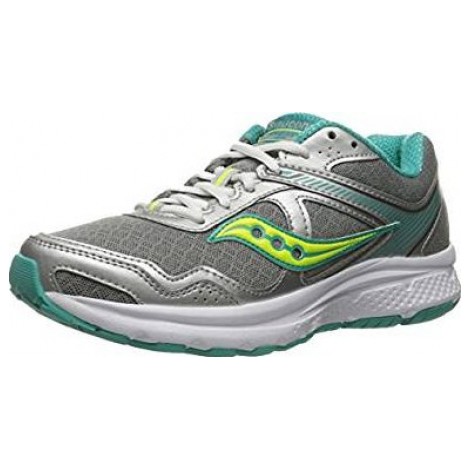 First up is a selection of footwear that is known for its stability and comfort. You can rest assured that your feet will be more than happy in a pair of these.
The Grid System
This brand has a system all its own for adding comfort and stability to the midsole of the shoe. They essentially inject the midsole with foam in a grid-like pattern. This is where their cushioning and support come into play.
Breathable Uppers
The top portion, otherwise known as the upper, is made from a mesh-like material. The mesh style allows the upper to provide a good level of breathability. Which in turn, will help reduce the amount of sweating that your feet will do.
Cost and Value
Footwear such as this is definitely built with the runner in mind. The upper provides breathability, allowing your feet some air to reduce sweating. While the bottom provides you the comfort you need to pound out the miles.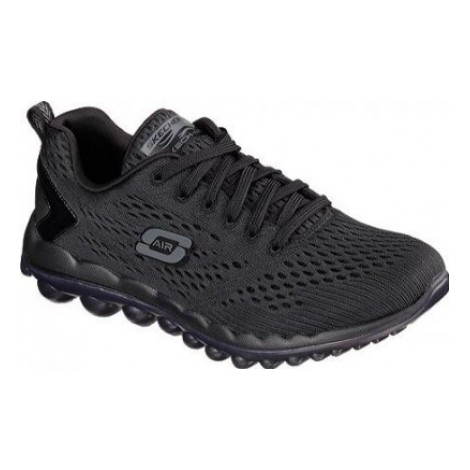 Here is a choice that is made for those seeking a lightweight footwear option. This pair has what you need from the top to the bottom. Your feet will never even know these are on.
Memory Foam
With these, you get the soft cushioning effect that the foam provides but with a twist. To stir things up a bit, the foam has a cooling effect to it. This means your feet won't overheat, reducing the amount of sweating that can happen.
The Outsole
With that comfort comes some durability as well. The outsole of these is made to handle the stress of your run or hefty workout. The traction these provide will surpass some of the others on the market by far.
Cost and Value
When times are tight you need an option that you can afford. With a pair of these, you can trust that you will get what you paid for. The durability of the sole paired with the long-lasting comfort will give you plenty of miles under your belt.

3

. Brooks Adrenaline GTS 17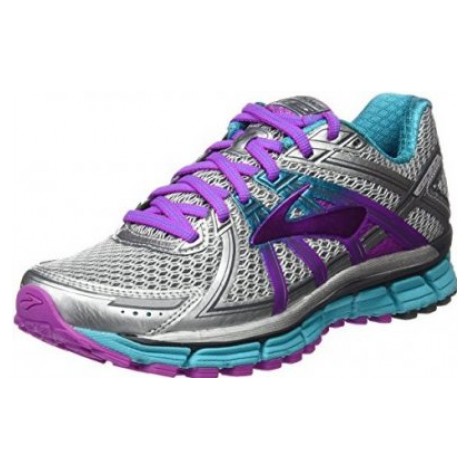 Here is a highly functional footwear selection. Offering your feet the comfort and style they deserve. The way these fit you can be sure that your feet will be safe and secured.
The Fit
Added to the midsole is a saddle design great for ensuring you are provided with the proper fit. This fit will lessen the chance that blisters or chaffing can occur while wearing these.
Tongue and Collar
Part of how your footwear feels will involve the tongue and collar area. As these areas cover a more sensitive area of the foot. In this case, both of these sections feature a plush fit to reduce the amount of irritation that can happen.
Cost and Value
These can be your next most valuable asset to your running gear. The way in which they allow you to customize your fit will have you reaching for them everytime you head out.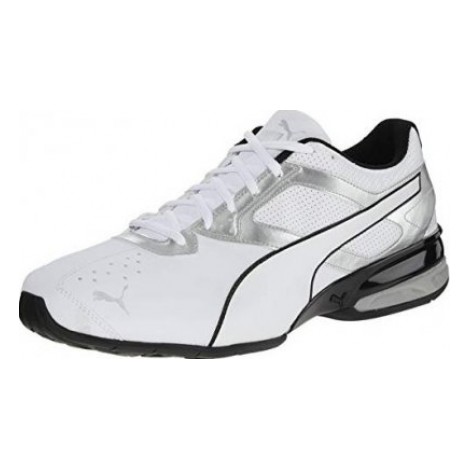 Next is a great example of what comfort can feel like while you run. Added support to the heel will reduce the impact felt during the run. When it comes to a durable option this one offers plenty.
Durability
Made from synthetic leather the upper section will last the test of time. Making the money spent worth every penny. The sole is made from rubber to add to the durability of the footwear.
Added Support
As we all know the heel of our foot often takes the most abuse while out for a run. With this selection, the manufacturer has chosen to add additional support for you. Making this a much better fit while protecting those sensitive areas.
Cost and Value
Knowing that your ability to use these for time and time again will make them valuable. The materials used give these a large amount of durability and comfort to your feet.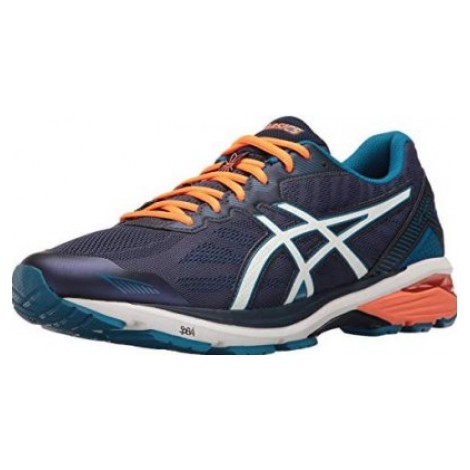 For those looking for a more natural fit and feel this selection has just the thing for you. With some specific design enhancers, this option supports your foot's natural movements during your run.
Midsole Material
The foam used in the midsole has a little something up its sleeve so to speak. Injected into the foam is a gel that provides an added level of both comfort and support.
The Technology
This manufacturer has developed a technology they use to improve the support in their footwear. This support is then used to enhance the natural movements of your foot. Therefore this selection moves with you and not against you.
Cost and Value
The technology put into these paired with the lower cost will make these seem like the bargain of the century. Your feet will thank you for choosing a pait=r of these.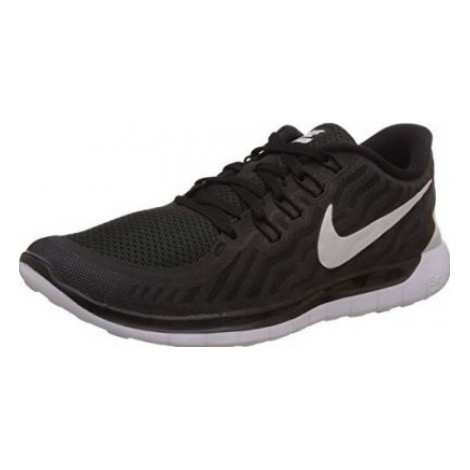 Here is a product that might make you feel as though you are wearing nothing at all. Made to feel more natural while still maintaining the use of lightweight materials. You will feel like you are running in your bare feet.
Flex Grooves
Specialized flex grooves have been placed into the midsoles. These grooves provide a more natural movement for your foot. This is what will give that barefoot feeling.
Lightweight
The best of intentions are in place to make this one of the lightest selections offered for running. The patented midsole also serves as the outsole doing this reduces the weight of the product. The upper section is made from materials that keep it in line with the rest as a lightweight option.
Cost and Value
These are one of the more expensive selections on the list thus far. The potential they hold will make them a valuable investment to your running gear.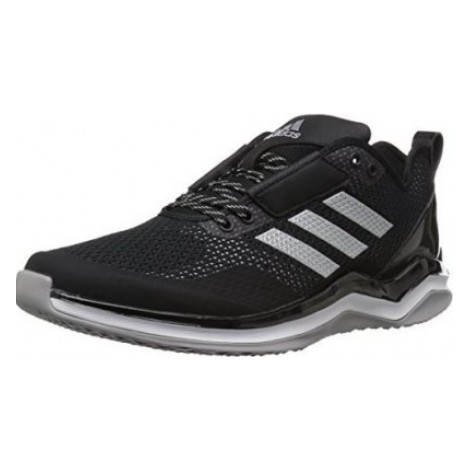 Another great option for those who seek breathability with their speed. The bottom provides the right amount of traction to use these over several types of terrain.
The Sole
Made from a good quality rubber the sole provides a high level of traction. This traction can be used to pound the pavement or for running through the grass. You can enjoy the scenery with this selection.
Breathable
The ability to have your feet breathe while in your footwear is one that is sought after by many. For many, the harder they run the more their feet will sweat. With these, you can be sure that the upper portion will allow the air to flow through. This air will prevent the amount of sweating your feet can do.
Cost and Value
Coming from a bigger named manufacturer, one might expect a higher price. With these, there isn't that issue, even though these carry a big name they still come at a lower cost. Giving you the satisfaction of quality at an affordable price.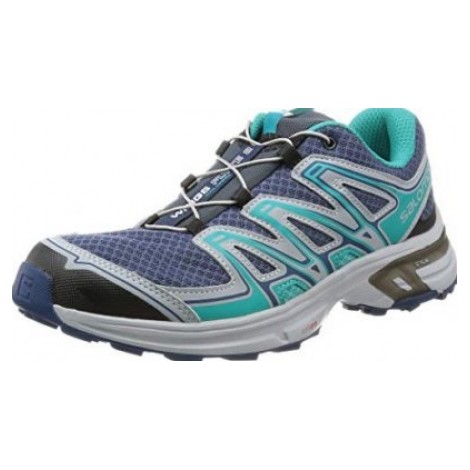 This is the first set that we have come to that is geared toward those who prefer trail running. The outsole holds amazing potential for keeping you upright during your travels.
The Outsole
The lugs for traction are placed in different directions. This allows for better grip when going uphill or down. Reducing the chances that you will tumble while keeping up with your pace.
Lacing
These are equipped with a lacing system built for speed. Allowing you to make quick adjustments while on the fly. With a system like this, these are easy on and off for your convenience.
Cost and Value
With these, you receive all the great features that the more expensive trail running choices have. These come at a fraction of the cost making them valuable to your feet and wallet.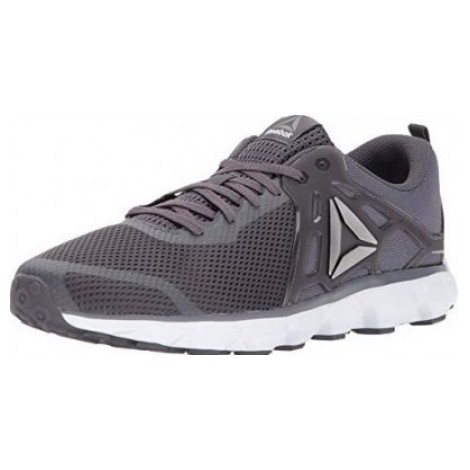 These are made to be comfortable yet functional for all your running needs. The heel has added support for reducing the amount of shock you feel with each step.
Heel Support
Added to the heel is a specialized design to support the heel whilst you run. This support will add cushion to absorb some pounding while your feet hit the road you are traveling.
Comfort
The potential to remain comfortable while in these is high. The upper is designed to support and cushion your feet while you run. A lower profile will reduce the amount of rubbing and irritation to the ankle. That brings us to the breathing potential, made with a mesh upper these will keep your feet from sweating.
Cost and Value
Coming from a highly regarded name brand, these still come at a great price point. Holding the potential to keep your feet satisfied while you pass by the miles. Preventing soreness with the added cushion and support for the heel.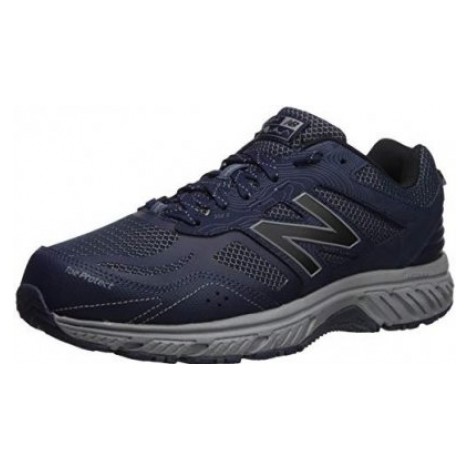 Last on the list is the second version for those who enjoy their time on the trails. These offer protection to areas that tend to be sensitive for most. Comfort for your feet is offered every step of the way.
Toe Protection
Trail runners often find themselves dodging downed branches or exposed tree roots. Many of the times they can't get their feet lifted quick enough to avoid snagging the toe of their footwear. With these, you get a reinforced toe box that prevents injury to your toes.
The Insert
This is the first instance we have on the list that offers an insert. This insert is intended to double the amount of comfort felt while trekking through the trails.
Cost and Value
Here is another name brand selection that has a great value as well as price. You receive protection to your toes while you travel those wooded and sometimes obstructed trails. The level of comfort offered by these will allow you to travel further than you have ever before.

Subscribe to our Newsletter