Best Gifts for Couples Reviewed & Rated for Quality
last updated:
Jun 13, 2019
If you've ever tried shopping for a couple before, you know that it can be daunting and can even seem downright impossible. In this pursuit, you're likely to end up with a gift that's way more for one person than the other, a gift that's so bland and neutral it doesn't harken to either person or a gift that's totally cheesy and cringe-worthy.
Having navigated this challenging task before, we've compiled a list of the Ten Best Gifts for Couples just for you, and we've thrown in some helpful tips for making your selection along the way.
So whether you're in the market for a wedding or anniversary present, or the holiday season is upon you, we've pulled together a selection gifts at multiple different price points to suit couples with varying interests. And best of all, these really are gifts that both lovers can enjoy.
In a Hurry? The test winner after 13 hrs of research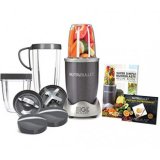 NutriBullet Blender
Why is it better?
In a
Hurry? Editors choice: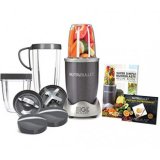 Test Winner: NutriBullet Blender

10 Best Gifts for Couples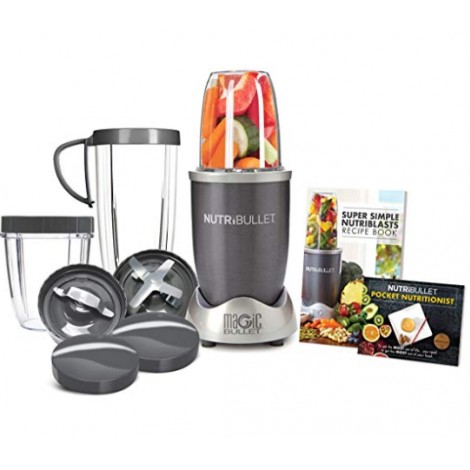 We kick off our list with the NutriBullet Blender. We all know that a blender is a kitchen essential and that there are some pretty high-tech, high-cost blenders on the market today (like the Vitamix). But if you're not interested in shelling out several hundred dollars on your gift, the NutriBullet is the best blender you can buy.
Better than Your Average Blender
There are a few things about the NutriBullet Blender that make it better than other personal blenders on the market. If you've ever tried to clean a blender before--you know what I'm talking about.
While traditional blenders have multiple parts that have to be taken apart to clean, the NutriBullet only has 2 parts that need to be cleaned (the cup and the blade). This allows for cleaning that couldn't be easier and that actually gets your blender clean. Traditional blenders often begin to grow mold because it is hard to clean them properly. Not with the NutriBullet.
Another differentiating feature is that you are able to prep your morning smoothies the night before. Because you blend the smoothie in a smaller cup than a traditional blender glass, the cup fits right into the fridge without taking up tons of space. You can also drink right out of the blender cup so you have one less thing to clean.
Essentially, the NutriBullet takes all of the hassle out of using a blender ensuring that it's a product (and a gift) that will get heavy use.
Comes Fully Loaded
Though this 600-watt blender is small, it is still powerful. It comes with an emulsifying blade and a flat blade that will blast through even the hardest of frozen strawberries and ice. And the texture that the NutriBullet achieves is that of a much more expensive blender--totally smooth without any shards or chunks of ice dispersed throughout.
You'll also get 2 short cups and a tall cup which you will use for blending and likely drinking as well. These come with 2 sealable lids. That means that each person can pre-mix their morning smoothies and store them in the fridge overnight. And to top it off, you'll get a nutrition guide and access to tons of different recipe ideas.
It's worth mentioning that you can the NutriBullet for things other than making smoothies. Whip up your favorite salad dressing or pesto in no time with this puppy as well.
Cost and Value
The NutriBullet Blender rings up on the lower end of our price range and we absolutely love its value because it is the best performing blender on the market, as well as the easiest to use and clean, that doesn't cost upwards of $300.
Plus, it comes with a 1-year warranty. And if your blade goes out after the warranty expires, replacements cost next to nothing.
2

. Beckham Hotel Collection Gel Pillow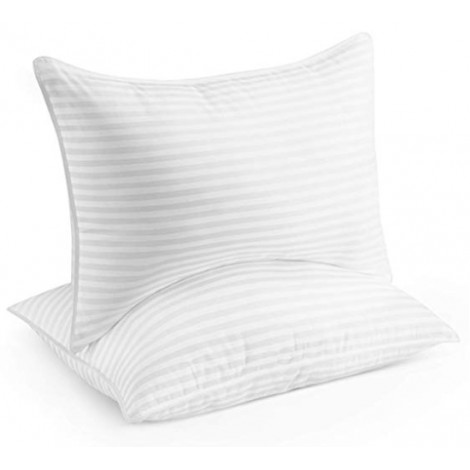 Another great (and super affordable) gift option for the happy couple are the Beckham Hotel Collection Gel Pillows. Nothing is more romantic than coming home to a luxuriously comfortable and inviting bed--and a good night's sleep is pretty attractive too. So pick up this quality set and give the gift of sweet, sweet dreams.
Incredibly Comfortable
The Beckham Hotel Collection Gel Pillows live up to their name nicely in that they make you feel like you're sleeping cloud as you do in luxury hotels. They are super plush and taper-tailored so that they are great for all types of sleepers (side sleepers, back sleepers, and tummy sleepers).
They won't shift during sleep and the gel inside won't bunch so you can enjoy a secure night's sleep all night long and for many nights to come. You can pick these up in a queen set or a king set, depending on the couple's needs.
High-Quality Materials at a Low Price Point
The Beckham Hotel Collection Gel Pillows are made with a 100% cotton cover that is stain resistant and fade resistant. The two-tone white pillows look expensive and will stay looking that way for time to come. And if stains do pop up, these pillows are machine washable!
The stuffing of the pillow is made from a poly-gel fiber. This allows for a cooling night's sleep without having to fuss with sweaty hair, neck, and face.
And on top of all of that, these pillows are resistant to dust mites, mildew, and mold and they contain no chemicals or known allergens. So if you are giving to a couple with a history of asthma or other allergies, this is an amazing option for them.
Cost and Value
The Beckham Hotel Collection Gel Pillows rings up towards the bottom of our price range and we love their value because they are a super comfortable pillow option and are also hypo-allergenic for less than other more expensive pillow sets that offer the same thing.
3

. Live Infinitely Double Hammock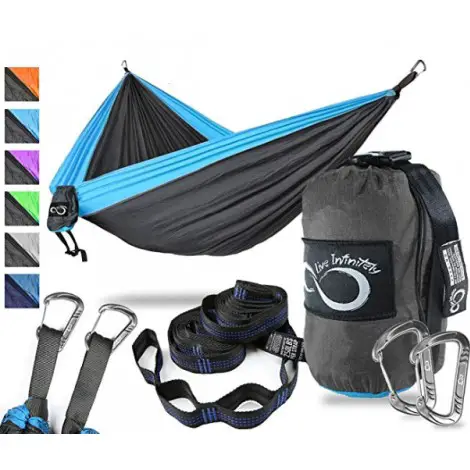 The Live Infinitely Double Outdoor Hammock offers up another super affordable gift option for those who are giving on a budget. This is a great choice for the couple who likes to travel or go hammock camping, or who have a nice outdoor space to enjoy. Either way, this oversized hammock is a great way to encourage some cuddling up.
Comes with Everything You Need to Set Up
We love the Live Infinitely Double Outdoor Hammock because it comes with all components needed to set up this hammock anywhere.
Of course, you'll get the hammock itself, but you'll also get 2 straps to secure your hammock to its anchors. The straps here are a really cool feature. Each has 16 sewn in loops so you can easily accommodate different widths of anchors and different distances between anchors. That means almost no tree is too thick for these straps.
Once you've wrapped the straps around the anchor, you simply clip the hammocks carabiners into the desired loop and you're ready to get swinging.
Set and up and take down require no more than 1 or 2 minutes and once you have broken down the hammock, the entire set fits neatly into a drawstring bag that is attached to the hammock and that can fit in any backpack.
Can Really Hold 2 People!
We know you may be thinking, "Two people? Yeah right!" But it's totally true. This parachute hammock is 6 and a half feet wide and almost 10 feet long. That means that two people can comfortably lay longways and enjoy a snuggle, or you can pile up to 500 pounds of people in it as you sit in the hammock like a couch.
That's right! This product can hold up to 500 pounds. All the seams are triple-stitched and the carabiners are made from rust-resistant aluminum-alloy. So even though the product itself weighs only a few pounds, it is super heavy-duty and can stand up to serious use.
Cost and Value
The Live Infinitely Double Outdoor Hammock rings up towards the bottom of our price range and we love its value because it is a great option for couples who love to enjoy the outdoors. It is durable, portable, and easy to use, and it comes with a 1-year warranty--all without breaking the bank.
4

. Secura Electrical Wine Bottle Opener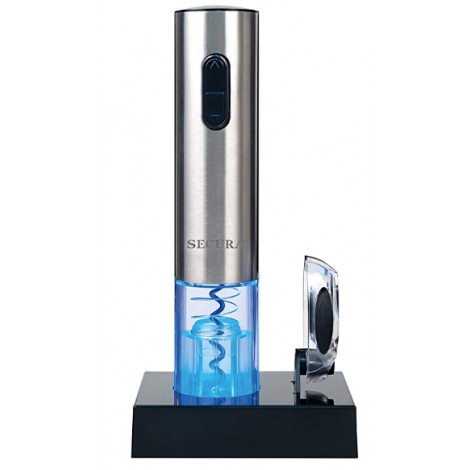 The Secura Electrical Wine Bottle Opener is a great inexpensive gift that is both fun and functional. If the couple in question likes to indulge in grape-variety spirits, then this is a wonderful gift option for them. Not only does it work, but it's also a bit of a show-piece that is fun to use.
Opens Wine Bottles in a Flash
The Secura Electrical Wine Bottle Opener is the fastest way to get into a bottle of wine without breaking it. The base features a foil cutter for convenience (though in our experience, removing the foil isn't actually necessary). Then simply press and hold the down button until the cork is free of the bottle. Press the up button to release the cork from the opener.
Modern Design
The Secura Electrical Wine Bottle Opener has a modern design that is both cool and functional. The opener is mostly stainless steel but is transparent at the bottom so you can observe the corkscrew in action. With a charging base that illuminates the transparent portion with a blue LED light, the opener will give a modern touch to any kitchen.
The corkscrew is rechargeable, but you can open around 30 bottles of wine on a single charge.
Cost and Value
The Secura Electrical Wine Bottle Opener is one of the most inexpensive gift ideas on our list and we love it because it actually works and it's a fun little tool to have hanging around in the kitchen.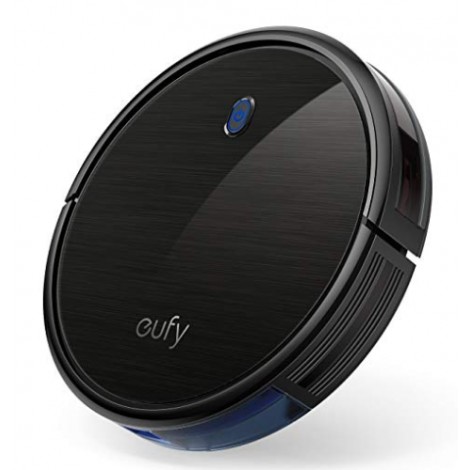 The eufy BoostIQ RoboVac is one of the pricier items on our list but she is bound to dazzle any couple who receives her. This is a great robotic vacuum option for busy couples with animals or children who don't have time to sweep up life's little messes every single day.
Slim and Practically Silent
The eufy BoostIQ RoboVac was voted to be the best robot vacuum in 2018. It has a super slim design with a scratch-resistant, tempered-glass top to keep it protected and looking slick. Unlike other products on the market, the eufy BoostIQ RoboVac operates at a volume no louder than a functioning microwave.
Premium Features
Even though the eufy BoostIQ RoboVac operates super quietly, it is still powerful. It suctions at 1300Pa and can even increase its suction power in a matter of seconds when it senses a worthy mess. And this puppy can go to work for up to 100 minutes at a time without heading back to its home charging port to rejuice.
We love that this little robot always stays charged so it's ready to clean. You can set scheduled clean times or activate an immediate clean using the remote control. This device is even smart enough to sense when objects are in the way or when it might fall so it can easily avoid mishaps.
With this product, you'll get the vacuum, remote, charging base and adapter, plus cleaning brushes and extra filters and a super handy user's guide.
This option is intended to be used on hardwood floors though it can move seamlessly onto rugs and back off again. We will warn you that the RoboVac has been known to eat stray items left on the ground like underwear, headphones, and socks. These can cause potential problems and even serious damage to the machine.
Cost and Value
The eufy BoostIQ RoboVac is the most expensive gift option on our list but we love its value because it is a game changer for busy couples who have trouble giving their floors the TLC that they need. Plus, it comes with premium features at a less than premium price and is secured by a 1-year warranty.
6

. The Complete Cooking for Two Cookbook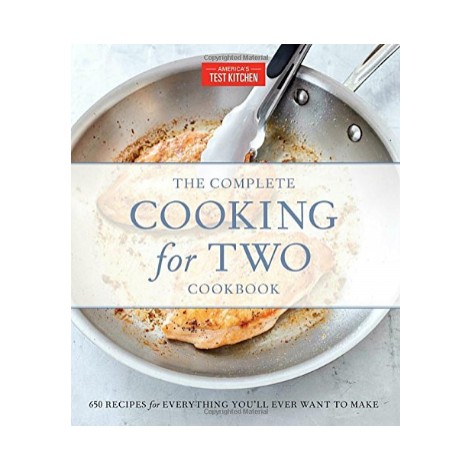 The Complete Cooking for Two Cookbook is an incredible gift idea for any couple, but especially for those who are adventurous in the kitchen. This is the first cookbook of its kind to toss out the old "serves 4-6 people" rule and actually work to modify timeless classics for just 2 so you aren't left with a mountain of leftovers time and time again.
650 Recipes Included
The Complete Cooking for Two Cookbook features 650 recipes of pretty much everything you can imagine. It is expertly organized and separated into several helpful categories. You know how hard it can be to plan a week's worth of meals before hitting the grocery store and this cookbook helps to make that easier.
It separates types of foods (soups, salads, bread), styles of food (American, Asian, Italian), food groups (meats, vegetables, grains), and cooking methods (grilling, slow-cooker) to name a few.
Created in the Test Kitchen
The cooks in America's Test Kitchen have finally created a masterpiece that will allow couples to make adventurous foods without being saddled with weeks worth of leftovers every single time or guessing how to modify recipes to suit just 2 people.
The Test Kitchen firmly believes that even though you're only cooking for two, you still deserve to eat deliciously complex foods that are fun to make and even better to eat. They take the guesswork out of modifying recipes and allow you to satisfy your culinary cravings and curiosities.
Cost and Value
The Complete Cooking for Two Cookbook rings up at the bottom of our price range and we love its value because in an era where books are becoming more and more digitized, there's still nothing quite like a hardcover cookbook. Plus, it's a great way for couples to bond in the kitchen as they work their way through myriad recipes and cuisines.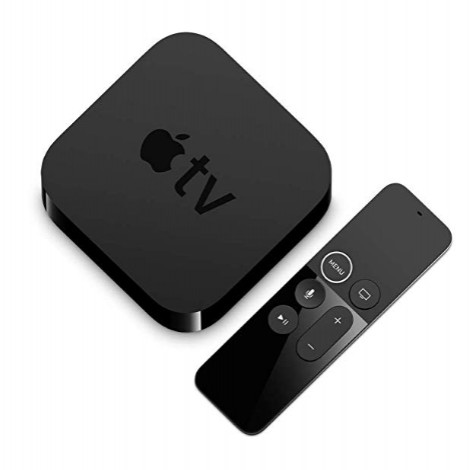 The Apple TV 4K is another high-tech gadget to make our list. It isn't cheap but it is a gift that will be used pretty much every day for years and years to come. It offers resolution and sound quality that is hard to beat and it can now be totally controlled by your voice through SIRI so it takes smart TVs to the next level.
So if you want to spoil a couple who loves TV, this is the gift for you.
4k HDR and Dolby Atmos
The new and improved Apple TV features 4k HDR. That means that it displays 4 times the pixels of regular HD bringing all of your favorite shows and movies to a more life-like state than they have ever been before.
With Dolby Atmos sound capabilities, you can fill a living room with 3D sound that takes the at-home theater experience to an entirely different level you never before thought possible.
Paired with Your Favorites
Apple TV works to partner with all of your favorites so that you can enjoy all of your TV pursuits in high, high quality. Watch sports in 4k HDR on the ESPN app and watch beads of sweat dribble down on your favorite basketball players on the NBA app.
You'll also be able to download and access different news apps, as well as apps like Sling TV, YouTube TV, and DirectTV Now. Plus, you'll still get access to all of your traditional favorites like Netflix, HBO Now, and HULU.
And don't worry. If you don't quite know what you're in the mood for, SIRI will be your TV butler. Simply ask and you shall receive. SIRI is controlled through the new wireless remote.
And to top it all off, you can pair your Apple TV with your Apple ID to get access to your music, photos, and more.
Cost and Value
The Apple TV 4K rings up at the top of our price range and we love this gift because it is truly a gift that will be loved and appreciated by both parties and that will be put to use virtually every day. And it works to consolidate all of your entertainment into one place so it's super easy to navigate and enjoy.


Over the past 10 years, YETI has become a leader in the cooler game. With incredible patented technology, each YETI cooler can keep ice as ice for up to 2 days. So if you're buying for a couple who loves to tailgate or hit the water on sunny days, this is a high-end gift that is bound to impress.
Keeps Ice for 2 Days
The YETI Roadie is one of the best coolers on the market. It can keep ice as ice for up to 2 days, and it does this by relying on the 3 inches of insanely effective PermaFrost style insulation. The cooler will hold 14 beers if you follow the 2:1 ice to beverage ratio, but can comfortably hold an 18-pack with a regular sized bag of ice. In all, this YETI has a 20-quart capacity.
The cooler itself measures 18 and a half inches long, 13 and ⅝ inches wide, and 14 and ⅜ inches tall. Empty, the cooler weighs 16 pounds, so it isn't exactly what you would call light--especially when it's all loaded up.
Virtually Indestructible
The YETI Roadie is designed to last a lifetime. With bear-resistant FatWalls and rotomolding, this product can pretty much handle anything at all that life throws at it no matter where the journey takes you.
The super durable t-rex latches are made using patented rubber technology that all but guarantees you won't ever have to worry about another broken latch and cooler that no longer shuts.
And on top of all of that, you'll get to choose between 7 different amazing colors that will liven up any tailgate.
Cost and Value
The YETI Roadie is one of the more expensive gift options on our list but it is literally built to last a lifetime. While you could go with a cheaper option, this gift will stand the test of time and will be a present the couple will never forget.
9

. Ultimate Ears BOOM 3 Speaker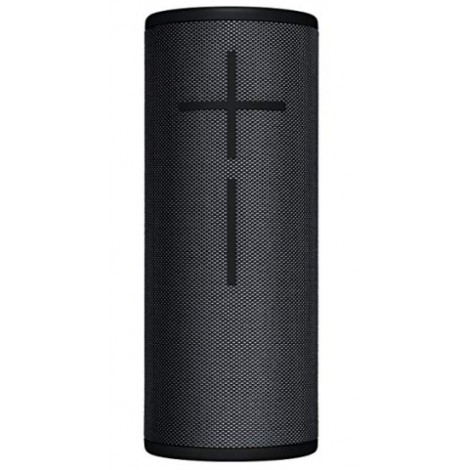 The Ultimate Ears BOOM 3 Speaker is pretty much the best bang that you can get for your buck at this price point. With tons of incredible features, this is the perfect gift for music lovers on the go. Great for festival settings, camping, and exploring in the elements, this speaker is designed to keep playing no matter what the conditions.
Insanely Durable
The Ultimate Ears BOOM 3 Speaker is practically indestructible. In fact, the speaker is waterproof! It can be submerged under up to 1 meter of water for a period lasting up to 30 minutes without experiencing any damage to the speaker or sound quality. This might be difficult to achieve, however, as the speaker floats! So rains and life's inevitable spills and drops are no match for this speaker.
On top of that, the body of the speaker is super durable and resistant to bangs and dents. And the fabric cover of the speaker sparkles as it protects the body--all the while being strong enough not to rip or fray.
High-Quality Sound in a Small Frame
The Ultimate Ears BOOM 3 Speaker delivers a 360-degree sound that will blow your mind. It is perfectly balanced to give the right amount of bass and to provide true sound that honors all parts of the composition.
And if you're trying to burn the house down, the Ultimate Ears BOOM 3 Speaker comes with access to the Ultimate Ears app which lets you play the same song at the same time with up to 150 other MEGABOOM and BOOM speakers for more volume than you ever thought possible from portable speakers alone.
This is, of course, a Bluetooth speaker that can hold a single charge for up to 15 hours. You may also choose to purchase the POWER UP charger dock which can charge your speaker wirelessly on the go.
Cost and Value
The Ultimate Ears BOOM 3 Speaker rings up in the middle of our price range and we love its value because it is the ultimate speaker for a couple on the go who doesn't mind when life gets a little messy. This speaker is the best bang for your buck and is built to last.
10

. Personalized Cutting Board



To round out our list, we give you a more traditional couple's gift in the form of the Personalized Cutting Board. This is a great wedding or anniversary present for the couple who loves to spend time in the kitchen. With different colors and styles to choose from, you'll be able to personalize the board to fit the happy couple to a T.
Multiple Style and Color Options
If you're looking for a gift that is slightly more personal, this could be just the thing. With tons of different styles and colors to choose from, you can custom order the perfect gift.
Choose from 2-tone bamboo, walnut, and slate for your material and color options. Then decide between around 10 different design options. Some have cutouts, some are round, and some are rectangular.
Customizable Laser Engraving
Once you've decided on a color and style, you're ready to select your custom engraving. With different layouts and font choices, you'll be able to create a meaningful piece with some guidance to assist you. The laser engraving is precise and beautiful and gives the product a sophisticated and expensive look that is bound to impress.
And if you receive your design and you aren't 100% satisfied with your purchase, you will get your money back.
Cost and Value
This Personalized Cutting Board rings up at the bottom of our price range and we like its value because it is a more unique gift option that looks expensive but that won't break the back.
Criteria Used for Evaluation
Use
When considering the gifts to put on this Ten Best List, we took a hard look at what each product was intended to be used for. It was our goal to provide a list of products that can be used often (and some even daily) to enrich the lives of your couple friends.
Almost all of the products on our list can be used daily without much of a stretch. The electronics play a huge role in our daily lives and work to simplify technology so that it's enjoyable and not frustrating.
The outdoor gear and kitchen items also encourage couples to cook and play together. These gifts are not only functional but give couples another reason to spend quality time together.
Features
When considering the features of each product on our list, we looked at what our featured products offer in comparison to other competitive options on the market. Products that can do more but cost less rank highly on our list. The NutriBullet, pillows, and speaker are all incredible examples of products that are loaded with premium features at non-premium prices.
Ease of Use
Another major consideration we had when making this list was how easy each product is to use. Especially when couples are getting married and receiving tons of gifts at the same time, some gifts get lost in the shuffle. Items that are easier to understand and use are more likely to be used on a daily basis.
So we worked especially on our electronic items to include products that are intuitive and simple to use. After all, technology is great when it actually works.
Effectiveness
Here we considered whether each product actually performs the way that it says it will. We feel super confident about the products we've presented on this list because we have read thousands of happy consumer reviews about each of them.
Value
As we mentioned before, we are constantly scouting for products that have premium quality features at non-premium pricing. It can be a challenge to shift away from brand name allegiance (and we certainly still feature brand names when they are truly the best), but in order to be a smart consumer, this is a must.
So we work to deliver the best quality at the most optimum price point that the market has to offer.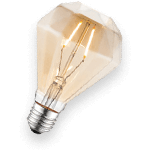 Consider the Couple's Interests
Think about the couple that you're buying for. If that couple would rather hang outdoors than sit around inside all day binging on TV, then go with one of the more outdoorsy options on our list. A cooler, portable speaker, or hammock is a better fit.
But if your couple is a couple of home-bodies, go with something more like the Apple TV, cookbook, or robot vac.
Think About You
Take a second to think about what you would have wanted as a young couple or what you would like now as a young couple. Or consider an item that has made a big difference in your home life. Think about things in your home and life that are missing and then cross reference this with what you know about the couple and what you know they have.
Then, with your gift, explain why you selected the gift you did and how you hope it can enrich their lives. This will add thought and meaning behind your gift and give the couples ideas about how to use it.
Other Factors to Consider
Durability
The best gifts are the ones that last a lifetime. That's why we've worked so hard to feature gifts that are durable and able to sustain the wear and tear of daily use. And while some of the technology on this list will inevitably become outdated, there are many items that are designed to stand the test of time.
Advanced Features
The best gifts are the ones that last a lifetime. That's why we've worked so hard to feature gifts that are durable and able to sustain the wear and tear of daily use. And while some of the technology on this list will inevitably become outdated, there are many items that are designed to stand the test of time.
Frequently Asked Questions
q:

Is there are minimum amount I should spend on a gift?
a:
Absolutely not. The most important thing is that you give a thoughtful gift with intent behind it. Just because you get the most expensive item doesn't mean it's appropriate or better.
q:

Why not just a gift card?
a:
While gift cards give the receiver the freedom to purchase what they want, people will often use these for things they need. This sort of takes the fun out of giving and receiving gifts. And it's also slightly impersonal.
q:

Is it weird to give something you also own?
a:
No! This is a great idea because you can actually vouch for how the product works and how it can positively impact the user's life.
Subscribe to our Newsletter