Best Excalibur Crossbows Reviewed & Rated for Quality
last updated
Feb 27, 2019
Crossbows have come a long way from the days of yore when they were an unwieldy, slow, and at times, inaccurate weapon. Modern crossbows are powerful, fast, and highly accurate, and their use in competition, on the range, and in hunting has risen exponentially over the last decade. Excalibur is one of the oldest and respected crossbow manufacturers in the world, and when people consider purchasing a crossbow, they are often looking at a weapon designed and crafted by this company. Our research team evaluated the top Excalibur crossbows to make your purchasing decision an easier process. Whether you are looking for a micro bow or a full-on crossbow with all the bells and whistles, we will help you find the bow you need.
25
Researched Sources
20
Reviews Considered
14
Hours Researching
10
Products Evaluated
Ease of Use
Features
Value
By Default
In Depth Review Top 10
Micro Suppressor
Assassin
Matrix Bulldog 400
Assassin 360 Strata
Micro 315
308 Short
Micro 335
Grizz 2
Micro 355
Matrix G340
Table of contents
Criteria Used for Evaluation
Other Factors to Consider
Frequently Asked Questions
Sources
10 Best Excalibur Crossbows
One of the most accurate bows on the market
Light, small, and fast
Sound suppressing system keeps every shot quiet
Trigger groups have little to no creep and break cleanly
Scope is simple in design and highly effective
Some users wish it would automatically go into safety when cocked
The arrows may be somewhat unconventional for some users
The Micro Suppressor delivers classic brand performance wrapped up in a compact, micro package. This is designed to be quick and maneuverable all while staying as quiet as possible. Hunters in tight cover, a stand, or coming out of a blind will want to take a closer look at this effective and silent weapon.
Read more
Deadly, Quiet Performance
The Micro Suppressor's sound deadening system keeps every shot quiet thanks to its hold down spring and rubberized stirrup. The recoil anti-vibration system silencers reduce all vibration and noise, making this both silent and deadly. The suppressed sounds are ideal for hunters in close quarters who need to keep sound to a minimum.
Extra Features
Aside from its noise-suppressing features, the Micro Suppressor also sports a solid riser with Gen 2 CRT limbs that launch bolts from power strokes of 10.2 inches. A ready rest stock is equipped with an ambidextrous cheek piece, rubber grip inserts, and oversized finger guards for feel and control. An anti-dry-fire system is included for safety along with a Picatinny rail for attachments and a quick-detach quiver system for fast reloads. This comes with an illuminated scope, three Quill arrows, a rope cocking aid, and a three arrow x-hanger quiver and bracket.
Cost and Value
The Micro Suppressor is pricey, but the value for the price is more than worth the money. This package comes with just about everything a hunter could want: a quiet, accurate weapon that is powerful and excels in a range of environments. From that perspective, the Micro Suppressor is tops on our list.
Accurate and easy to operate
The built-in crank makes this weapon easy to load
The recurve design provides power and energy behind every shot
The trigger consistently delivers crisp breaks with little pull
Includes a ten-point sound suppressing system
Some users still find this too loud when shooting it
The scope turrets might need to be tapped during sighting in to work correctly
Hunters looking for quality power and performance need look no further than the Assassin. With durable recurve design, this is ideal for hunters who want some power behind their arrows when launched. Customizable and adjustable, the Assassin is everything you want.
Read more
Quality Recurve Performance
The recurve design on the Assassin allows it to launch arrows with immense energy and power with each shot. The recurve is easy to maintain and retains proper string alignment for greater accuracy. The ten-point sound suppressing system combined with the recurve design results in a top-performing crossbow.
Extra Features
The Assassin includes a multitude of additional features, including a built-in cranking aid that reduces the draw weight to 12 pounds of force and a silent, click-free system that allows hunters to safely de-cock the crossbow. The match grade trigger provides consistent, crisp breaks with a light pull and a fully adjustable stock lets the user determine cheekpiece and length of pull. This crossbow package also includes an illuminated scope with 30mm rings, four Diablo arrows, and a four-arrow quiver and bracket.
Cost and Value
The priciest crossbow on our list, the Assassin is a full-sized, modernized weapon that comes fully loaded with extra features. For hunters or bow enthusiasts who want the complete deal in a crossbow package, the Assassin is the bow for you.
The Matrix Bulldog 400 has blistering speed and immense power
The weapon includes integrated sound suppressors for quiet shooting
An anti-dry-fire system is in place for the shooter's safety
The package includes a high-quality scope
The Bulldog can bring down large game
Draw weight of 290 lbs
The Bulldog is considerably larger than compact crossbows
Users who want speed, speed, and more speed on arrow delivery need to check out the Matrix Bulldog 400. With incredible range, speed, and power, this can do it all. Consistency and accuracy is the name of the game with this model.
Read more
Devastating Speed and Power
The Matrix Bulldog 400's claim to fame is the manner in which it delivers bolts at a blistering speed of 400 fps. It's incredibly flat shooting trajectory and excellent range results in a high-quality and highly-accurate weapon. Due to its design, this weapon is capable of handling large game.
Extra Features
The Matrix Bulldog 400 has an anti-dry-fire system for safety purposes, an illuminated scope with 30mm rings, and string suppressors to reduce vibration, shock, and noise. The string itself is premium material that increases speed and lifespan while reducing creep. This crossbow package also includes a bull-pup stock, finger guards, a thumbhole pistol grip, and non-slip rubber-grip inserts for close range and better balance. An ambidextrous cheek piece, four-bolt quiver, four Diablo arrows, and a rope cocking aid round out the package.
Cost and Value
While at the higher end of the market, the Matrix Bulldog 400 is a fully packaged option that houses an immense amount of power and speed in an easy to operate weapon. For archery or hunting, this is a perfect choice and worth the money spent.
The adjustable Tru-Stock fits anyone who uses the Strata
The Strata's internal cocking mechanism is easy to use
An anti-dry-fire safety system is included with this weapon
Flawless string alignment leads to high accuracy with this bow
The Pro-Shot trigger produces repeatable rifle-like action
Some users state that this is not as quiet as a compound vertical bow
Heavy to carry and use
Performance, stealth, and strength characterize the Assassin 360 Strata. Its recurve design and high accuracy mimic its fuller-throated, original version in the traditional Assassin model. Easy to maintain and fun to shoot, the 360 Strata is a top competitive option from the Excalibur company.
Read more
Fully Adjustable and Stealthy
With its recurve design, the Strata can achieve a high performance of up to 360 fps with 100 ft.-lbs. of energy. The crank system reduces the draw weight to just twelve pounds, and the silent, click-free safety system makes it easy for users to decock the weapon. The fully adjustable stock allows the user to adjust the length of pull and the cheek piece.
Extra Features
The Assassin 360 Strata includes a built-in cranking aid for easy loading and a match-grade trigger that feels like a modern match-grade rifle trigger. This package offers an illuminated scope with 30mm rings, four Diablo arrows, and a four-bolt quiver and bracket.
Cost and Value
The Assassin 360 Strata is one of the more pricey models on our list. It differs only slightly from the original Assassin model at a price that is just shy of what the original is offered for on the market. Either will provide the user with a high-quality and accurate weapon.
Compact for hunting in small spaces, such as blinds and thick cover
Accuracy and precision is excellent
Weighs only 5.2 pounds
Takes a smaller draw weight than other Excalibur bows
Scope included is not illuminated
Better at close ranges while hunting rather than long distances
Combine intense power with high performance and balance in an ultra-compact package and you have the Micro 315. Perfect for hunters working in tight spaces like treestands or ground blinds, the Micro 315 excels in small quarters without sacrificing performance or accuracy.
Read more
Ultra Compact and Proven Performance
The Micro 315, based on the popular Micro 335 model, is unparalleled in maneuverability and balance. Its compact structure means hunters can dedicate less cocking effort in small hunting spaces. Although it is a compact weapon, the Micro 315 delivers big accuracy and performance.
Extra Features
This compact option includes a riser with Gen 2 CRT limbs that allow bolt launches downrange of up to 315 fps from a 10-inch powerstroke. The stock has rubber grip inserts that ensure a firm, comfortable hold. An ambidextrous cheek piece is part of the package as well as an oversized trigger guard for hunting in cold temperatures. An anti-dry-fire safety system keeps the user safe when operating the crossbow. Rounding out the package is a multi-reticle scope with 1-inch rings, four Quill arrows, a rope cocking aid, and a four-arrow camo quiver with bracket.
Cost and Value
The Micro 315 is reasonably priced considering its power, accuracy, and full package with amenities. If you are looking for a compact crossbow and don't want to max out your credit card, this crossbow is worth your time to consider.
Compact for treestands, blinds, or other small hunting spaces
Smooth, adjustable, and maneuverable
Offers balance and easy handling without sacrificing accuracy or performance
Extremely lightweight and easy to carry in tight spaces
Easy to cock
Lower speed rating may not be fast enough for some shooters
Users who are tall in stature might find this weapon too short to use comfortably
Hunters looking for a lightweight and compact weapon for small spaces may find the 308 Short perfect for their needs. Ideal for treestands and tight ground blinds, the 308 Short is an excellent weapon for smaller-framed hunters who need a product with a shorter length of pull.
Read more
Lightweight and Maneuverable
At a mere 5.4 pounds, the 308 Short is a lightweight recurve crossbow that is mighty even though it is small. With a shorter 12.5-inch length of pull, this offers reliable and durable performance with arrows that can be launched up to 308 fps.
Extra Features
The 308 Short comes with a Dead Zone scope with 1-inch rings, three Quill arrows, a rope cocking aid, and a three arrow x-hanger quiver with a bracket.
Cost and Value
This product is available at a fair price. If you are looking for a powerful yet small weapon for practice or hunting, the 308 Short is a good choice. No matter the circumstances, this will have you covered.
Lightweight and fast, ideal for hunting in tight locations
Powerful, consistent, and accurate
Easily unload this without having to shoot an arrow
Easy to assemble and sight-in
Sound suppressor system keeps shots quiet
Some users have complained of limbs splitting while in the cocked position
Shooters may find the added scope is not of the highest quality
If you want big game performance out of a smaller recurve crossbow, then look more closely at the Micro 335. Perfect for tight hunting spaces, the Micro 335 provides easy handling and smooth operation, resulting in a high-performance weapon.
Read more
Compact Style, Big Hunting Results
At 25-inches wide, the Micro 335's limbs can fire bolts up to 335 fps all from a power stroke of 10-inches. The stock allows for surety in feel and control with rubber grips, and for the user's benefit, an ambidextrous cheek piece and cold weather trigger guard are included to help the shooter bring down the biggest game possible. At a weight of 5.2 pounds, the Micro 335 is ideal for small hunting spots and significant hunting results.
Extra Features
The Micro 335 package includes a standard Matrix string and a Dead Zone scope with 1-inch rings. For the shooter's safety, an anti-dry-fire system is available. The bow is also fitted with sound suppressors for quiet shooting and comes with four Quill arrows, a four-arrow quiver and bracket, and a rope cocking aid.
Cost and Value
This is reasonably priced, although a bit on the higher end of the market prices on our list. It is a quality crossbow for hunters who want a compact recurve with enough power to take down large game.
Incredible accuracy and the strength to stop large game in its tracks
Solidly constructed and durable
Easy to assemble and operate
Can be decocked without the need to shoot an arrow
Easy to cock with the string cocker
Scope is only good up to 40 yards
Some users have complained about limbs breaking during use
The Grizz 2 is an excellent tool for hunters who want a light weapon that still delivers on strong performance and reliable accuracy. With its compact design, this weapon works well for hunters in treestands and ground blinds and other tight hunting spaces.
Read more
Incredibly Light and Accurate
This compact weapon weighs in at 5.5 pounds before added accessories. Its lightness does not belie its power as the Grizz 2 can fire bolts up to 305 fps. It is constructed with PowerLoad limbs, which are sixty percent stronger than average crossbow limbs. The added risers with limbs on all four sides enhance the consistency and accuracy of this weapon.
Extra Features
The Grizz 2 includes a light skeletonized stock for easy handling and a fixed-power scope with a multi-range reticle with multi-coated lenses; the mounting hardware for the scope is included as well. A Matrix string increases the speed of the shots and reduces creep. Also part of the package is three Diablo bolts, three 150-gr. field points, a rope cocking aid, and a four-bolt quiver.
Cost and Value
The Grizz 2 is an exceptionally priced compact crossbow that is perfect for hunters and archers on a budget or for someone who is a crossbow beginner. There is a lot of power available in this crossbow for a steal of a price.
Sighted-in right out of the box
Well-balanced with quality construction and accuracy
Perfect for tight hunting situations
Illuminated scope is high-quality
Less front heavy and easier to aim than other crossbows
Some users feel that the shot is still too loud
A ratchet assist may be necessary for some shooters
Built on the popular Micro 335 platform, the Micro 355 offers top-notch hunting performance wrapped in a compact weapon thanks to its immense speed and power. With its maneuverability and reliability, the Micro 355 is fast, accurate, and lethal when used in tight hunting spaces.
Read more
Tremendous Speed and Power
With its riser and limbs, the Micro 355 crossbow can launch arrows up to 355 fps with a short 10-inch power stroke. The power delivers exceptional speed from tight spaces such as a stand, blind, or in tight cover. At only 5.2 pounds without accessories, the Micro 355 is ideal for tiny areas and quick shooting.
Extra Features
The Micro 355 package includes a skeletonized stock with rubber grips for confident control and feel, a cold weather trigger guard, and an ambidextrous cheek piece. Also featured are an anti-dry-fire system for the shooter's safety, a micro string, and a shock absorbing recoil dissipation system. The package is rounded out with an illuminated scope with 30mm rings, a sound suppressor system, four Quill arrows, a four-arrow quiver with a bracket, and a rope cocking aid.
Cost and Value
The Excalibur Micro 355 is amongst the most expensive options on this list, but the price may be worthwhile for hunters who want a light weapon capable of speed and power in tight hunting spaces. The weapon's accuracy and illuminated scope may tip the scales for buyers who are on the fence about this crossbow.
Lightweight and excellent in tight hunting areas
Boasts a weatherproof, reinforced frame
Powerful enough to bring down big game
Available at a budget price
Some shooters have reported that there is significant recoil
Screws must be tightened regularly
A few users noted that their limbs broke
Value and speed is the hallmark of the Matrix G340, a weapon that provides quality performance in a lightweight package. One of the most powerful options, the Matrix G340 is an ideal weapon for hunters on a budget or for beginners.
Read more
Big Speed at a Value
The Matrix G340 shoots arrows at speeds up to 340 fps. This speed originates in the quality construction of this piece, including a weatherproof, lightweight, fiber-reinforced frame. With a weight of 5.5 pounds, this has a draw weight of 230 pounds and a power stroke of 15 ½-inches.
Extra Features
This comes with a Dead-Zone scope, three Diablo arrows, a rope cocking aid, and a four-arrow quiver with a bracket.
Cost and Value
The Matrix G340 offers a big crossbow experience in a lightweight, compact, high-quality recurve. Better yet, it is provided at a highly reasonable price perfect for hunters looking for a deal or for those shooters on a budget.
Criteria Used for Evaluation


Ease of Use
One of our team's top criteria in this Excalibur crossbow list was ease of use. Whether hunting or participating in target practice, a crossbow user needs to be able to cock and reload the weapon as quickly and safely as possible. That is one reason why many of the crossbows on our top ten list are micro and recurves, both of which are lightweight and easier to cock. These qualities are especially helpful for older shooters, beginning shooters, and hunters who need to be able to load and reload the crossbow quickly if game appears.


Features
Features are another critical criterion we focused on when rating these Excalibur crossbows. Many of the features we looked for play essential roles in the overall performance of these weapons. Safety systems such as anti-dry-fire are vital to shooter safety, and we measured those components in each bow we rated. Other important features we noted were sound suppressor systems, crossbow weight, launch speed, scopes, type of arrows, and rope cocking aids where applicable.


Value
Buyers want the most value for their money, so our research team found the ten best Excalibur crossbows that offered the most regarding performance, features, and effectiveness. Many of these weapons include excellent features, from sound suppressors to safety systems to high-quality scopes, that need to be factored into the crossbow's price. Many of the bows on this list are reasonably priced and come with many added extras, so there are plenty of options here for any shooter's budget.
Expert Interviews & Opinions
Most Important Criteria
(According to our experts opinion)
Experts Opinion
Editors Opinion
Users Opinion
By Default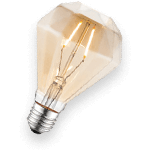 Select the Right Crossbow
Many people purchase crossbows thinking that speed alone is the primary criterion for their choice. This manner of thinking is a mistake as speed is drawn from a combination of string travel and draw weight, and those two factors can be impacted by a person's height, physical condition, and age limitations. When choosing a crossbow consider these factors: What type of game are you going to hunt? Arrow placement is most important when shooting, but performance and speed never hurt either. Some crossbows are better for small game like foxes and others for larger game like moose. How tall are you? Selecting the right crossbow must take into account your height to cock the crossbow with a rope cocking aid. Your height can determine what kind of crossbow is best suited for your physical traits.
Keep Up With Maintenance
Your crossbow is only going to perform as well as the level of care and maintenance it receives. As mechanical devices, crossbows need to be serviced. After heavy use, components and parts wear out and may need replacement. Scopes may require occasional adjustment and loose screws often need tightening. Despite how high-tech crossbows are today, they still need care to retain dependability and reliable accuracy. Care appropriately for your crossbow, and it will serve you well for years to come.
Fire Away With the Correct Arrows
There are certain grain weights and lengths of arrows that best fit various crossbow models. With some models, specific materials are recommended, such as aluminum or carbon, as well as fletching length. Arrow choice should be based upon a crossbow's draw weight and power stroke as well as what works best to stabilize the arrow and optimizing front of center. If you want to achieve maximum accuracy with your crossbow, only use the bolts recommended by the manufacturer for that model for sighting in and hunting each time. Switching or changing arrows may lead to inconsistent accuracy; for example, using lighter arrows than recommended for a model puts added stress on the bow and increases the chance of injury.
Other Factors to Consider


Durability
Considering their cost and the time and maintenance involved with their care, crossbows should be constructed as durable as possible. Our research team looked carefully at the construction quality of each crossbow on this list to verify the materials used as reliable, dependable, and sturdy. Ideally, a crossbow should, with maintenance, last for years without mechanical fault or degradation if it is built well. The Excalibur crossbows here are high-quality and should provide archers and hunters with plenty of sport for many seasons.


Portability
For hunters who spend time in ground blinds, treestands, or other close quarters while hunting, the easier it is to carry a crossbow, the better the experience. We examined portability in each crossbow in this buying guide to determine appropriate sizes and weights for these type of tight hunting scenarios. Many crossbows on this list are micros and less than six pounds, making them easy to carry for long distances and easy to lift and hold while shooting. Crossbows can get heavy over the course of a day of hunting, so we focused on high-quality weapons that were also lighter to transport.
Frequently Asked Questions
q:

How long should a string last on a crossbow?

a:

As long as you have maintained your crossbow and string properly, the string should last at least 100 shots; it is not uncommon to get several hundred shots before replacement becomes necessary. To properly care for your string, apply lubricant to the spot where it meets the flight track, and always keep the flight track clean from dirt, debris, nicks, or gouges. Ultimately, string life is dependent upon maintenance and care, how often you shoot, and the weather the string is most often exposed to.
q:

How do I calibrate the scope on my crossbow?

a:

Any scope on a crossbow needs to be calibrated correctly; mainly, you want to "zero" your scope so that the top section of the reticle is adjusted for an accurate hit at a 20-yard range. At that magic number, you can shoot at even greater distances without sacrificing accuracy. Many scopes have dials including an elevation adjustment knob (vertical arrow flight) and a windage adjustment knob (horizontal arrow flight). Once those adjustments are made, you can finalize the calibration process by setting up a target and firing some bolts. Start with three arrows and aim for the bullseye while looking through the scope. If the arrows land off center, move the dials to adjust and try it again. This process may take time, but it's worth it to know that your bolts will go where you want them to when you use your scope.
q:

How do I cock my crossbow correctly?

a:

Nothing else you adjust on your crossbow will matter if your bolt is cocked off-center. To ensure that you have cocked your crossbow correctly, start by looking at the string and be sure it is cocked completely straight; even a fraction of an inch one way or the other can impact the arrow's accuracy. Take a marker and mark the spot on your crossbow where it passes over the flight rail when uncocked. The mark should line up at center with the trigger mechanism. If your crossbow includes a rope cocking device, follow the instructions in the manufacturer's handbook, and you can rest assured that your bow will be cocked correctly and ready for use.
q:

How can I fix crossbow canting?

a:

Crossbow canting is when you angle the bow to the left or right and one limb ends up lower than the other. A bow that is not level leads to some shots that go in unpredictable directions which is a safety hazard. You can install a level on your bow, then line the level up to avoid canting and make a much straighter shot.
q:

What crossbow model should I buy?

a:

While crossbow selection is a subjective process, it's best to purchase the highest-quality bow you can afford. Although bargain-basement models are cheaper and more likely to fit comfortably in your budget, those bows are not constructed as well and may be unreliable and fail when you need it most. Generally, average prices for a decently built crossbow package run anywhere from $800 - $1,500, however, there are some excellent models available at lower prices if you know where to look. Shop around and buy the very best crossbow possible.
q:

What can I do to shoot arrows more accurately with my crossbow?

a:

As with anything else in life, if you want to shoot arrows more accurately, you need to practice, practice, and practice some more. Try drilling from multiple stances and areas, especially if you plan on hunting with your crossbow. Start by shooting from a bench rest, then work your way up to specificity training where you simulate the scenarios and environments you plan to shoot in. Practice shots that mimic actual hunting conditions from sitting and kneeling positions, from treestands or ground blinds, and from shooting sticks and monopods. The more you practice, the more accurate, quiet, and efficient you will be with your crossbow.