Best Excalibur Crossbows Reviewed & Rated for Quality
last updated:
Apr 23, 2021
Crossbows have come a long way from the days of yore when they were an unwieldy, slow, and at times, inaccurate weapon. Modern crossbows are powerful, fast, and highly accurate, and their use in competition, on the range, and in hunting has risen exponentially over the last decade. Excalibur is one of the oldest and respected crossbow manufacturers in the world, and when people consider purchasing a crossbow, they are often looking at a weapon designed and crafted by this company. Our research team evaluated the top Excalibur crossbows to make your purchasing decision an easier process. Whether you are looking for a micro bow or a full-on crossbow with all the bells and whistles, we will help you find the bow you need.
In a Hurry? The test winner after 14 hrs of research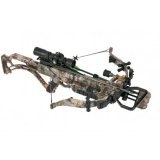 Micro Suppressor
Why is it better?
One of the most accurate bows on the market
Light, small, and fast
Sound suppressing system keeps every shot quiet
Trigger groups have little to no creep and break cleanly
Scope is simple in design and highly effective
25
Researched Sources
20
Reviews Considered
14
Hours Researching
10
Products Evaluated
Ease of Use
Features
Value
By Default
10 Best Excalibur Crossbows
Criteria Used for Evaluation

Ease of Use
One of our team's top criteria in this Excalibur crossbow list was ease of use. Whether hunting or participating in target practice, a crossbow user needs to be able to cock and reload the weapon as quickly and safely as possible. That is one reason why many of the crossbows on our top ten list are micro and recurves, both of which are lightweight and easier to cock. These qualities are especially helpful for older shooters, beginning shooters, and hunters who need to be able to load and reload the crossbow quickly if game appears.

Features
Features are another critical criterion we focused on when rating these Excalibur crossbows. Many of the features we looked for play essential roles in the overall performance of these weapons. Safety systems such as anti-dry-fire are vital to shooter safety, and we measured those components in each bow we rated. Other important features we noted were sound suppressor systems, crossbow weight, launch speed, scopes, type of arrows, and rope cocking aids where applicable.

Value
Buyers want the most value for their money, so our research team found the ten best Excalibur crossbows that offered the most regarding performance, features, and effectiveness. Many of these weapons include excellent features, from sound suppressors to safety systems to high-quality scopes, that need to be factored into the crossbow's price. Many of the bows on this list are reasonably priced and come with many added extras, so there are plenty of options here for any shooter's budget.
Expert Interviews & Opinions
Most Important Criteria
(According to our experts opinion)
Experts Opinion
Editors Opinion
Users Opinion
By Default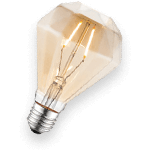 Select the Right Crossbow
Many people purchase crossbows thinking that speed alone is the primary criterion for their choice. This manner of thinking is a mistake as speed is drawn from a combination of string travel and draw weight, and those two factors can be impacted by a person's height, physical condition, and age limitations. When choosing a crossbow consider these factors: What type of game are you going to hunt? Arrow placement is most important when shooting, but performance and speed never hurt either. Some crossbows are better for small game like foxes and others for larger game like moose. How tall are you? Selecting the right crossbow must take into account your height to cock the crossbow with a rope cocking aid. Your height can determine what kind of crossbow is best suited for your physical traits.
Keep Up With Maintenance
Your crossbow is only going to perform as well as the level of care and maintenance it receives. As mechanical devices, crossbows need to be serviced. After heavy use, components and parts wear out and may need replacement. Scopes may require occasional adjustment and loose screws often need tightening. Despite how high-tech crossbows are today, they still need care to retain dependability and reliable accuracy. Care appropriately for your crossbow, and it will serve you well for years to come.
Fire Away With the Correct Arrows
There are certain grain weights and lengths of arrows that best fit various crossbow models. With some models, specific materials are recommended, such as aluminum or carbon, as well as fletching length. Arrow choice should be based upon a crossbow's draw weight and power stroke as well as what works best to stabilize the arrow and optimizing front of center. If you want to achieve maximum accuracy with your crossbow, only use the bolts recommended by the manufacturer for that model for sighting in and hunting each time. Switching or changing arrows may lead to inconsistent accuracy; for example, using lighter arrows than recommended for a model puts added stress on the bow and increases the chance of injury.
Other Factors to Consider

Durability
Considering their cost and the time and maintenance involved with their care, crossbows should be constructed as durable as possible. Our research team looked carefully at the construction quality of each crossbow on this list to verify the materials used as reliable, dependable, and sturdy. Ideally, a crossbow should, with maintenance, last for years without mechanical fault or degradation if it is built well. The Excalibur crossbows here are high-quality and should provide archers and hunters with plenty of sport for many seasons.

Portability
For hunters who spend time in ground blinds, treestands, or other close quarters while hunting, the easier it is to carry a crossbow, the better the experience. We examined portability in each crossbow in this buying guide to determine appropriate sizes and weights for these type of tight hunting scenarios. Many crossbows on this list are micros and less than six pounds, making them easy to carry for long distances and easy to lift and hold while shooting. Crossbows can get heavy over the course of a day of hunting, so we focused on high-quality weapons that were also lighter to transport.
Frequently Asked Questions
q:

How long should a string last on a crossbow?

a:

As long as you have maintained your crossbow and string properly, the string should last at least 100 shots; it is not uncommon to get several hundred shots before replacement becomes necessary. To properly care for your string, apply lubricant to the spot where it meets the flight track, and always keep the flight track clean from dirt, debris, nicks, or gouges. Ultimately, string life is dependent upon maintenance and care, how often you shoot, and the weather the string is most often exposed to.
q:

How do I calibrate the scope on my crossbow?

a:

Any scope on a crossbow needs to be calibrated correctly; mainly, you want to "zero" your scope so that the top section of the reticle is adjusted for an accurate hit at a 20-yard range. At that magic number, you can shoot at even greater distances without sacrificing accuracy. Many scopes have dials including an elevation adjustment knob (vertical arrow flight) and a windage adjustment knob (horizontal arrow flight). Once those adjustments are made, you can finalize the calibration process by setting up a target and firing some bolts. Start with three arrows and aim for the bullseye while looking through the scope. If the arrows land off center, move the dials to adjust and try it again. This process may take time, but it's worth it to know that your bolts will go where you want them to when you use your scope.
q:

How do I cock my crossbow correctly?

a:

Nothing else you adjust on your crossbow will matter if your bolt is cocked off-center. To ensure that you have cocked your crossbow correctly, start by looking at the string and be sure it is cocked completely straight; even a fraction of an inch one way or the other can impact the arrow's accuracy. Take a marker and mark the spot on your crossbow where it passes over the flight rail when uncocked. The mark should line up at center with the trigger mechanism. If your crossbow includes a rope cocking device, follow the instructions in the manufacturer's handbook, and you can rest assured that your bow will be cocked correctly and ready for use.
q:

How can I fix crossbow canting?

a:

Crossbow canting is when you angle the bow to the left or right and one limb ends up lower than the other. A bow that is not level leads to some shots that go in unpredictable directions which is a safety hazard. You can install a level on your bow, then line the level up to avoid canting and make a much straighter shot.
q:

What crossbow model should I buy?

a:

While crossbow selection is a subjective process, it's best to purchase the highest-quality bow you can afford. Although bargain-basement models are cheaper and more likely to fit comfortably in your budget, those bows are not constructed as well and may be unreliable and fail when you need it most. Generally, average prices for a decently built crossbow package run anywhere from $800 - $1,500, however, there are some excellent models available at lower prices if you know where to look. Shop around and buy the very best crossbow possible.
q:

What can I do to shoot arrows more accurately with my crossbow?

a:

As with anything else in life, if you want to shoot arrows more accurately, you need to practice, practice, and practice some more. Try drilling from multiple stances and areas, especially if you plan on hunting with your crossbow. Start by shooting from a bench rest, then work your way up to specificity training where you simulate the scenarios and environments you plan to shoot in. Practice shots that mimic actual hunting conditions from sitting and kneeling positions, from treestands or ground blinds, and from shooting sticks and monopods. The more you practice, the more accurate, quiet, and efficient you will be with your crossbow.
Subscribe to our Newsletter