Best Elevated Dog Beds Reviewed & Rated for Quality
last updated:
Aug 08, 2019
Are you looking for a way to help keep your pet comfortable by offering them a soft place to rest? These large elevated dog beds may be just the thing you are looking for, as they are perfect for dogs and cats of all sizes and breeds, and they help increase airflow to your pet's fur coat to keep them cool.
Coming in a variety of sizes and colors, these help to reduce any pressure that may be impacting their knees, hips, elbows, and shoulders.
These are the perfect way to keep your pet safe and comfortable when they find themselves in need of a rest. We have compiled a list of the top ten products for you to review. Keep reading to see which are the best of the best.
In a Hurry? The test winner after 12 hrs of research

The Original by Coolaroo
Why is it better?
Resistant to fleas, mites, and mildew
Condition is easy to maintain and wash
Assembly is simple and not complex
Portable and easy to carry
In a
Hurry? Editors choice:

Test Winner: The Original by Coolaroo

14
Researched Sources
11k
Reviews Considered
12
Hours Researching
10
Products Evaluated
Adjustability
Durability
Effectiveness
Portability
Style
By Default
10 Best Elevated Dog Beds
1

. The Original by Coolaroo



Resistant to fleas, mites, and mildew
Condition is easy to maintain and wash
Assembly is simple and not complex
Portable and easy to carry
Dogs may need time to acclimate
Screw holes in the bars slightly small
This off-the-ground model of the elevated dog bed is designed to promote nothing but the finest levels of comfort through the increased airflow that is present on all sides of the bed. The fabric is also made out of breathable and dense material.
Comfortable Product
The suspended platform creates an extra level of comfort by creating low-impact areas for your pet's joints and pressure points.
Durability
The strong powder-coated steel frame is built to last and its construction has been designed to withstand pets of all sizes. Its portable design allows for indoor and outdoor use.
Cost and Value
The Coolaroo is available for an incredibly fair price, and you don't want to pass this up. Its polyethylene fabric will help to eliminate any hot spots for your pet.



Fabric is conveniently waterproof
Mesh panel keeps pets cool and dry
Non-skid rubber feet hold it in place
Can be used inside or outside
Frame must be reassembled if moving product
Dog hair may cling to the mesh
The waterproof 600 denier fabric feature means that it can be used easily and safely whether you find yourself indoors or outdoors. It's incredibly easy to assemble, and its durability means that your pet can enjoy multiple uses from it.
Breathability
Your dog or cat will want their fur coat to be kept nice and dry, so this product includes a convenient mesh panel that will keep them cool and dry.
Stationary
There is no need to worry about it sliding around when your dog or cat climbs on, as its rubber feet help to make sure it stays in one place.
Cost and Value
The inexpensive nature of elevated outdoor dog beds like these means you have no excuse not to buy it. Its durable nature allows it to hold up to 150 pounds.



Walnut colored frames strengthen your home's decor
Durable and can withstand dogs chewing it
Can easily withstand routine cleanings
Plenty of traction to help climb down
Walnut frames cannot be in direct sunlight
Does not come assembled
Built with a high strength PVC frame that can support 100 pounds, this elevated dog bed can easily withstand the weight of more massive dogs. The design of the Kuranda offers a safe and comfortable place for your pet to rest.
Resistant to Damage
The Kuranda is resistant to abrasions along with durable canvas. It also has plenty of traction to help protect your pet when they climb down from the elevated bed.
Comfortable Support
Your dog or cat will have a convenient and orthopedic support structure to keep them dry, cool, and comfortable. Its durable design can also withstand any chewing or pet mischief.
Cost and Value
Since it is available for a fair price, you have no excuse to pass on it. This dog bed fits nicely into any home, and its finish is UV resistant.



Pets kept cool through elevation
Steel frame easy to assemble
Resistant to fleas, mold, and mildew
Product is easy to clean and maintain
Dog may need time to adjust
Bed may need to be tightened sometimes
Designed to keep pets cool while also helping to elevate them off the ground, this resting place for your pet is made of breathable materials that encourage strong airflow. This keeps your pet nice and cool while relaxing.
Easy Upkeep
A bit of high-quality mesh fabric is included with the steel frame which is easy to assemble. It is also easy to clean with mild soap and a garden hose.
Convenient Height
It measures out to be 43.3 by 26.8 inches and stands approximately 7.9 inches off the ground, providing your pet with just the right amount of elevation.
Cost and Value
Having been fairly priced for your convenience, the affordable nature of this product leaves you with little reason to avoid buying it. It is also resistant to mold.



Fabric is clean and breathable
Includes a full canopy to provide shade
Portable and easy to carry
Comfy pet mat included with the bed
Bed may be a little wobbly
Carrying bag a little small
This luxurious pet bed is sure to provide your furry little friend with the perfect way to relax as they enjoy basking in the outdoors. The ideal pet bed for relaxation, it requires no complicated instructions for its set up.
Sturdy Design
It's made of a durable Oxford fabric and a sturdy steel frame, which means that it can hold up to 120 pounds and endure plenty of scratches from your pet.
Breathability
The breathable fabric prevents your pet from becoming too sultry. The elevated design helps to relieve your pet from the summer heat, and it includes a full canopy for shade.
Cost and Value
It is an inexpensive and very affordable luxury item to buy for your pet. It is lightweight and portable nature makes it easy to carry with you on the go.



Textilene fabric is incredibly durable
Includes non-skid rubber feet
Materials are waterproof and breathable
Mesh fabric allows for proper airflow
Dog may need to adjust to it
Material a little tight
The Textilene mesh material and the powder-coated steel frames make this a product that can provide dogs weighing up to 150 pounds an excellent place to rest. Its strong stability means there's no reason to worry about the bed collapsing.
Convenient Air Flow
The mesh fabric in the center keeps the air flowing through the bed, keeping your pets cool while they're lounging in the heat. The Textilene fabric is also water-resistant.
Healthy Resting Place
An elevated resting place is a better place for your pet to rest than the ground. It keeps their fur clean and prevents them from laying on the hot ground.
Cost and Value
Placed on the market for an affordable price, this is a style you don't want to miss. The assembly is simple, too, so you shouldn't pass this up.



Steel tube doesn't break beneath pets' weight
Mesh surface keeps air flowing
Provides comfort to high-pressure areas
Tear-resistant PVC polyester
Pets may need time to adjust
Fabric a little loose
This extraordinarily breathable and incredibly durable product has been built with strong PVC to help it last longer. The PVC coating gives it a high strength polyester yarn mesh that can withstand the strength of your dog or cat's claws.
Sturdy Build
Your pet's claws will not be able to damage the durable mesh. The PVC polyester is also resistant to tears, and the steel frame is resistant to bending or breaking.
Comfort
The mesh stretches in high-pressure areas, and debris beneath the bed will not be able to hurt your pet. Your dog will not have to sleep on any bumps!
Cost and Value
Being an inexpensive option, it is available for a price that is affordable and fair. Its 6 inches of elevation allows plenty of room for fresh air to flow through.



Includes a metal folding frame and bag
Easy to clean
Relieves your pets' joints
It can hold up to 90 pounds
May need to air out after travels
The center may sag a little
The Paws & Pals product offers a versatile design, as it's not just useful for its ability to provide comfort for your pet. This model is ideal for indoor and outdoor use and can be folded and used on the go.
Supportive Structure
The structure provides comfort for pets through its low-impact areas, easing their pressure points and joints. Its elevated design provides an increase in airflow that keeps your pet cool.
Smart Design
Made from a heavy-duty and lightweight material, the waterproof oxford cloth included in its construction is incredibly breathable. The folding frame is made of sturdy metal and plastic feet.
Cost and Value
The price for something so useful to have in your home is low and very affordable. Its frame can easily be folded and placed in a pack for easy travel.



Foldability makes traveling with it simple
Includes a convenient carrying case
Indoor and outdoor use
Elevated feature relieves pets' joints
May be too tall for some pets
No carrying strap on the bag
Whether you're looking to offer your pet a safe place to rest at home or anywhere else, the Carlson model's portable feature makes it easy to use it at home or on your travels. Its size is also 48-inches wide.
Lightweight Design
One of the ideal pet products you can have in your home, its lightweight design includes a carrying case to help make transporting it a stress-free and easy task.
Convenient Elevation
The elevated portable bed keeps your pet off the ground and helps to keep them cool, safe, and comfortable when they're relaxing. It can even be used indoors or outdoors.
Cost and Value
Despite all it offers, it is still available for an affordable price. The elevated design is also easy on your pets' joints and is great for medium to large breeds.



Comes in a walnut or bamboo style
Assembly is simple and stress-free
Compatible with existing Furhaven beds
Form is minimalist and clean
Arrives disassembled after purchase
Some small pieces to nail together
The Furhaven has a contemporary mid-century design that can easily liven the decor of your home interior. No need to worry about this pet product taking away from your style, as it's clean and looks good anywhere.
Easy to Assemble
The installation is simple, as the partitions include pre-drilled holes to make your experience with building it clean and stress-free. Your pet can begin enjoying this luxury in no time!
Stable Construction
The frame includes four metal legs that act as a means to provide additional stability and support, and bamboo slats line the interior base to add to its durability.
Cost and Value
With all its unique features, the Furhaven is still available for an affordable price. Its stubs also feature an attractive finish to create uniformity with other decors in your home.
Criteria Used for Evaluation


Adjustability
Whether you are looking to purchase a couple of elevated dog beds with stairs or ones that can accommodate medium to larger sized breeds, you will want to secure the comfort of your pet above all else. You will need something that is more than just a simple place for your pet to rest, and the selection you choose should be something you know will keep their fur clean and help them to stay cool. Whether they are a feline or canine friend, your pet needs a place to rest that can relax their joints and elevate them above the hot ground. This is why it is important to ensure your product comes with certain levels of adjustability that can see to your pets needs and allow for multiple uses.
The supportive steel beams can be assembled to provide your pet with a supportive structure that they can rest upon. Since your pet is likely to be looking for a comfy place to lounge both inside and outside, you will want to look into one of the items on our list that allow for indoor and outdoor use. The ability to adjust to multiple environments is beneficial, as it will allow you and your pet to garner more use from it.


Durability
Any time you find yourself buying a product for your pet, it is crucial that you ensure it is safe to use and will not fall apart when your pet attempts to use it. The last thing you would want is for a pet bed to collapse with your dog or cat on it, as this will not only frighten them, but it will likely make them distrustful of using any products you buy for them in the future. You are going to need something that is guaranteed to not fall apart after only one use and is designed to support your pet's weight.
Luckily, most of the items we have featured on our list have strong-powdered coated steel frames that are built to last and can withstand the weight of medium to large dog breeds. Most of our frames have metal legs to provide additional support and linings to their interior to add an extra level of durability. The steel frames are also simple to assemble and provide a structure that is stable and secure for your pet to rest upon.

Effectiveness
How well the product is able to perform its job and secure your pet's comfort will play heavily into its effectiveness. Its ability to provide your dog or cat with a place to the lounge that can keep them cool and relaxed will be a rather large factor in the enjoyment that you and your pet will receive from your purchase. With ordinary dog beds, there is no way to protect your pet against unforgiving sun rays, and their surfaces may be too hot for your pet to lay on. There can be no use that your pet can garner from a product that is too hot, but fortunately, what we have chosen to recommend to you will keep your pet healthy and safe.
One of the important aspects included with the products on our list contains a mesh material that aids in keeping your pet cool. The mesh fabric allows for a continuous airflow that prevents your dog or cat from becoming overheated, and the elevated feature keeps your pet from being forced to lounge on the hot ground. Most of what we have decided to list are also waterproof, a convenient feature that enhances the effectiveness of the product by guarding it against potential water damage.
Some of our choices are made of a durable Textilene fabric that can withstand your pet's claws, further adding to its effectiveness by preventing the material from being torn and rendered useless after only a few uses. The powdered-coated steel frames will also help to keep the elevated dog bed from collapsing beneath your pet's weight. You need one that is stable and can perform its job without you having to fear that it will be easily ruined. In order to receive the best experience as possible from your purchase, and how stable it is and how comfortable it can make your pet will play heavily into its effectiveness.


Portability
Everything we have on our list are lightweight in their design, making them easy to transport should you decide that your pet needs a bed while on vacation or switch its location in the house. It is to your benefit that your pet's resting place is simple to move around, as there may be situations where you need to transport it. This will help you to gain as much use from it as possible, as your pet should not be restricted to one resting spot, as even your pet may be in need of a change once in a while. You will also want to take precautions by providing them with a pet bed that they're familiar with and is guaranteed to make them feel relaxed.
Consider buying something for your pet that has both indoor and outdoor use, allowing your furry little friend to have a nice place to relax whether they are inside or out. You don't want to relegate your pet to only being allowed to use their favorite resting place when they are outside, and it will help to improve your pet's mood if their bed can be moved in and out of the home with ease so they can sleep on it.
Be sure to also think about where your pet will sleep if you ever find yourself leaving the house for an extended period of time. The foldability aspect of a lot of what we have featured on our list means it's easy to pack and travel with one of our selections without much stress. You will definitely be in need of something with a high level of portability so you may move it around when necessary and not have to worry about it being too heavy. It should always be simple to move a product around when the need arises, and all that we have recommended to you has been designed with your convenience in mind when it comes to portability.


Style
While there is no question that the comfort of your pet is of the utmost importance when it comes to making your decision, there is nothing wrong with taking into consideration how well your purchase will blend with the decor of your home. It's easy for the style of your home to look cluttered and mismatched from all of the supplies you have to buy for your pet, so it's nice to know that you have the option of buying something that can liven the decor of your home instead of take away from it.
Most of what you have to choose from comes in a variety of colors, so you will have plenty of choices when it comes to deciding which will blend with your home the best. We have even featured products that can come in a walnut or bamboo style and an attractive finish that will match easily with the rest of your home. What you buy is going to be within your home for a long time, so it is in your best interest to buy something that looks clean and does not take up too much room.
Expert Interviews & Opinions
Most Important Criteria
(According to our experts opinion)
Experts Opinion
Editors Opinion
Users Opinion
By Default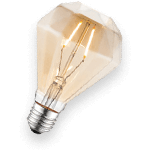 Quality Should Matter
The quality of the bed you choose must be stable, as it needs to be able to provide your pet with a secure place to stretch out their limbs and keep cool in the heat. You don't need something that is going to fall apart after one use, nor do you want it to collapse one day after only a few uses. What you do need is something that is of durable quality, as it is not only your own needs you are shopping for but those of your pet's. The quality of the purchase you make should not only be able to meet your needs, but it should be able to cater to your pet as well.
You want to secure the best experience possible with your purchase, and something you will need to be certain of how stable it is. As your pet will be elevated slightly off the ground, your pet's safety is a relevant factor and it is something you should feel confident that your pet bed can provide for you. The construction of the bed should offer your pet plenty of space and in order to prevent it from sliding any time they climb on, consider buying one that has rubber feet to keep it stationary and grounded.
The quality of what you have bought is linked with its effectiveness, as it should be able to improve both your life and the life of your pet. Whichever item from our list you end up deciding to buy, make sure it allows for continuous airflow to keep your pet cool and is a soft place for them to rest.
Set Up Time
The assembly of what will serve as a way to keep your pet from lying on debris and secure their comfort should be simple to set up. The steel beams and metal frames should be easy to attach so your pet may begin to enjoy this luxury as soon as possible. You do not want your pet to be kept waiting for a long time for it to be ready, so the set up should take as little time as possible.
Be sure to note the materials of each of the items on our list so you can begin to have an idea about what putting it together will look like. By having a solid idea about what you are looking for and how much time you are willing to spend assembling a product will help when it comes time to make a decision. But above all else, the assembly should be simple, as providing for your pet should never be a stressful activity.
Other Factors to Consider


Materials
The consumer should always take the time to assess what they want before purchasing it so they will know in advance if it will serve their interests. One of the ways to ensure your experience with a product will be a positive one is to research what kind of materials were included in the product's design. Any pet owner knows how their furry friends can sometimes take on a domineering nature, and it is likely your pet is quite particular about the types of surfaces they will lie down on. You want your pet to be comfortable and happy, and the last thing you want is for their picky side to take over, causing them to turn their noses up at what you have bought them and refuse to lay on it.
This is something you do not want to have happen, as this could mean your pet will lay on a hot ground that may be full of debris, damaging their coat and causing them to potentially hurt themselves. What would make this scenario even worse is that it could have been avoided had you taken the time to research the materials of the product to ensure it was a proper fit. Always make sure you have all the relevant information that you need before you buy anything, as this will help you to make the best possible choice for you and your pet.
It helps if what you buy for your pet is made of waterproof 600 denier fabric for example, as a waterproof feature will help it to last longer. You do not want to be forced to throw what you have bought away because it could not be relied upon to withstand a little exposure to water. You and your pet deserve more than that, so a product that is made of waterproof materials is beneficial to ensure your ownership of it will last longer.
The PVC frame should be able to withstand dog breeds of a larger size, as the more durable it is, the more you will be able to enjoy it. The fabric should also be able to stretch and accommodate the size of your pet, as you want them to be as relaxed as possible. The structure beneath them should be orthopedic in nature, as you will want them to be able to rest their limbs as they recover their energy.
If you are also aware that you intend to travel with your pet and their elevated bed, then you may want to look into purchasing something from our list that includes a bag. The foldable nature of your chosen product will make it simple to pack inside your bag and carry it with you. This will save you a trip to the store where you have to buy a bag when you could have had one included with your purchase. Luckily for you, we have only recommended to you suggestions that we know will make your life easier.


Ease of Use
How easy it is to begin using your bit of pet-friendly merchandise is something that will play a key role in how much you and your pet will be able to enjoy it. You will want to be certain that your pet bad is easy to assemble and easy to set up in the house or in the yard so your pet may begin using it as soon as possible. Constructing a personal bed for your pet should be simple, and in order to make sure your time spent assembling it is stress-free, we have only selected products with an easy set up to be featured on our list.
Providing your pet with a place to lounge should not be a headache to set up. It is helpful if the product comes with holes for you to place the screws in, as this will make the assembly even easier. There's also no need to worry about having to employ the aid of a series of complicated tools, as putting all of the pieces together should not take you too much time. Each of what we have chosen was carefully selected in order to give you and your pet something that you can both enjoy.


Size
The size will play a large part in the amount of comfort that can be received from it. If your pet does not feel comfortable and what you have bought them has not been built to accommodate their size, then there is a possibility they will not use it at all. Some of what we have featured can hold pets weighing up to 120 pounds, so you if you know your dog is a medium or a large breed, make sure what you buy for them has been designed with their size in mind.
If you plan to take your bit of pet-friendly merchandise indoors, then you will definitely want to be certain that you have taken its dimensions into consideration. You will want to know how much space it may take up in the house, as this will give you the best idea about where to place it. When they are not using the product outside, your pet will need to have plenty of space inside in order to fully enjoy it. Size is crucial when taking the needs of your pet into consideration, as it will play a role in how much your pet likes what you have bought them.


Brand
When it comes to shopping for just the right product for your pet, the brand can play a huge part, as it is likely that a brand you have established a relationship with is one that you would be most likely to trust. Having purchased brands from a specific company before can help to grant you insight into how well their products typically work, helping to make your purchase a lot easier and aid in your ability to make a decision more quickly. Even if you have foreknowledge of a brand, still be sure to consult the reviews to make sure you have selected a petcare item that will be able to accommodate all of your pet's needs.
This does not at all subtract from the value of brands that may not be as well-known, and you should not hesitate to buy from them if you feel it will grant you and your pet the best experience possible. A lack of recognition does not diminish value, as the popularity of a brand should not be the main deciding factor when it comes to making your decision. What should always be the major deciding factor is how well you believe a product will match your needs and effectively take care of your pet.


Comfort
All of what we have featured is designed to make one of the most important creatures in your life feel comfortable and relaxed. We have also provided you with an ample way to prevent your pet from the heat and provide them with a way to stretch out and relax their joints. Each of these items on our list makes it easy for your dog to climb on top and take a nap whether they've been let outside or are in the house.
What we value above all else is your dog or cat's ability to feel safe when climbing onto an elevated surface that has their comfort in mind. We want them to stay cool during the hot days, so we have included a mesh panel to help create a continuous air flow that will prevent them from becoming overheated. Each of our selections has been designed to keep your dog or cat happy, so you have no reason to worry about the safety of your pet when using one of our products.
Frequently Asked Questions
q:

Are these safe for large dogs to use?

a:

We have included on our list products that have been designed for larger dogs. An elevated bed is also beneficial to them, as being off the ground provides them with orthopedic support. Their weight is also evenly distributed when lifted off the large ground which helps relieve pressure points on their hips.
q:

Are they easy to clean?

a:

There are different cleaning methods for what we have listed. For most of them, you can leave the bed assembled and clean it with soapy water and a hose.
q:

What if my pet won't stop clawing and chewing it?

a:

We have included durable models in our recommendation list that can withstand even the most persistent of claws. Most of our frames have a protective design to keep it safe from claws and sharp teeth, so you may want to consider buying a durable model that can handle dogs using them as chew toys.
q:

What do you mean when you say its "orthopedic"?

a:

Orthopedic models provide pets with even support and can reduce joint pressure. This is especially helpful for older animals that may be suffering from arthritis.
q:

What if my pet doesn't like it and refuses to lay on it?

a:

It could be your pet just needs some time to adjust to something new. Never try to force them to lay on the bed you bought them, but instead, leave it out in the open so they may become used to it and feel comfortable laying on it.
Subscribe to our Newsletter