Best Dog Sunglasses Reviewed & Rated for Quality
last updated:
Jul 19, 2019
Spending time with your dog outdoors is a quality bonding activity. But have you ever thought about getting dog sunglasses to help protect your dog's eyes while having fun outside?
Dog sunglasses do a lot more than just making your dog look insanely adorable. Some dog breeds are more prone to having protruding eyeballs. Without proper protection, they get cuts and abrasions on their eyes, which causes them a lot of pain. Dog sunglasses can also protect your dog's eyes from sun exposure and saves them from irritation.
There are a lot of different brands out there that aren't the best quality or don't fulfill your needs. To help save you trouble, we've come up with the top ten dog sunglasses on the market with all the information you'd ever need for dog sunglasses right at your fingertips. Keep reading to find out our top ten picks!
In a Hurry? The test winner after 114 hrs of research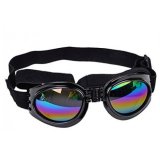 QUMY Goggles
Why is it better?
Effective UV protection
Adjustable head and chin strap
Inner sponge linings and breathable holes
Foldable design
6 different colors
In a
Hurry? Editors choice: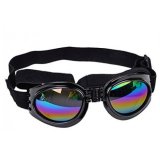 Test Winner: QUMY Goggles

16
Researched Sources
10k
Reviews Considered
114
Hours Researching
10
Products Evaluated
Adjustability
Effectiveness
Comfort
Durability
Style
By Default
10 Best Dog Sunglasses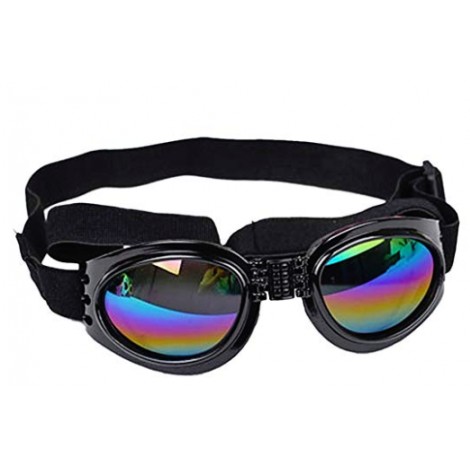 Effective UV protection
Adjustable head and chin strap
Inner sponge linings and breathable holes
Foldable design
6 different colors
Eyelets might be small for bigger dogs
Scratches easily
QUMY Dog Goggles are lightweight eyewear that are designed for dogs over 15lbs. These reliable dog goggles use polycarbonate for their lenses to ensure effective UV protection and filter. It's also designed with a wider bridge for your dog's snout to ensure a more comfortable fit.
Shatterproof Lenses with Anti-fog Coating
Shatterproof lenses are one of the quintessential features for doggie goggles, especially if your dog likes to play rough. These shatterproof lenses also have an anti-fog coating so water vapor doesn't get trapped in the glasses.
Comfortable and Breathable Design
QUMY Dog Goggles are designed with portability and comfort in mind. With breathable holes at the bottom of the frame, you don't have to worry about heat being trapped in the sunglasses. The inner frame of the sunglasses is also lined with sponge to guarantee comfort for your dog.
Cost and Value
QUMY Dog Goggles are our top pick because it's very well-priced for all the features it packs. In addition, the wide array of colors make your pup looks super good while still maintaining all the necessary features for his safety.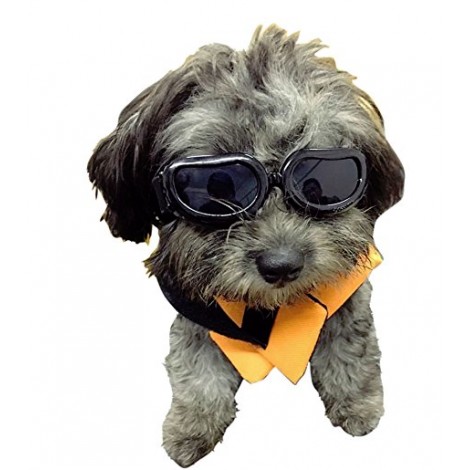 UVA/UVB protection
Deep eyecups
Elastic adjustable head and chin straps
Windproof, anti-debris, and waterproof
Fashionable style
Inflexible nose bridge design
Too big for mini teacup dogs
Enjoying Dog Goggles are designed for small pets. You can be sure that your teeny pooch gets all the protection it needs and deserves with the waterproof, windproof, and UV protection lenses that Enjoying Dog Goggles provide. Aside from dogs, you can also use these canine goggles for other small pets like cats and rabbits.
Elastic Adjustable Head and Chin Straps
Enjoying Small Dog Goggles come with elastic adjustable head and chin straps to ensure maximum comfort for your small dog. These dog sunglasses with elastic straps also have a better grip compared to straps from other sunglasses, so you don't ever have to worry about these slipping off.
Deep Eyecups
A lot of small dogs like Chihuahuas and Pugs are prone to dog proptosis – the bulging of eyes. Enjoying took this into account and designed the goggles to have deep eyecups. Now your dog can comfortably wear the goggles despite his protruding eyes. The high-quality lenses also ensure that your dog's eyes will always be protected when he's wearing the dog goggles.
Cost and Value
Enjoying Small Dog Goggles are ranked second in Amazon for a reason – it fulfills the needs of its customers while maintaining a modest price tag. Its value easily exceeds the cost, given how desperately small dogs need a good pair of dog sunglasses.
3

. Namsan Stylish UV Goggles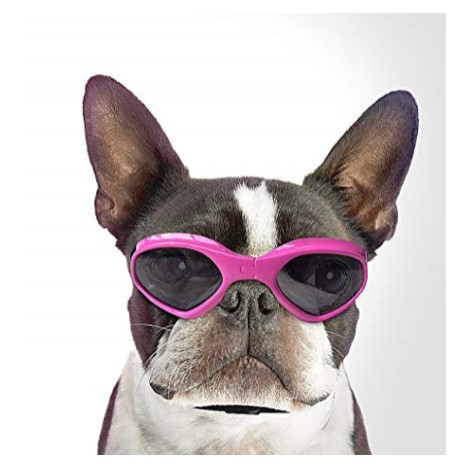 Shatterproof lenses with anti-fog
Durable
Nose hinge and adjustable elastic double straps
UV protection, waterproof, and windproof
Fashionable
Color fades quickly in pools
Dark shades might be too dark
Namsan Stylish and Fun Pet/Dog UV Goggles are goggle-type eyewear that ensure the best protection and fit for your pet. Not only that, Namsan offers a wide variety of colors to the cool, funky sunglasses that would make any doggy fashionistas jealous. The inner edge of the sunglasses is lined with soft foam cushions that would make your dog reluctant to take it off.
Hinge at the Nose Bridge
To make sure that it fits most dogs, Namsan incorporated a hinge at the nose bridge so that it would bend according to any dog's face. This hinge is also very convenient when it comes to storing since you can fold the goggles when you don't need it.
Built to Last
Namsam UV Dog Goggles are made with shatterproof lenses that won't break no matter how rough you play with your dog. The strong plastic frame also contributes to the durability of these sunglasses. So unless you get tired of the style, it's likely that you will keep them for a long time.
Cost and Value
Namsan UV Pet Goggles are one of the higher-priced dog sunglasses on this list. It's definitely worth it though, given its durability, protection, and style.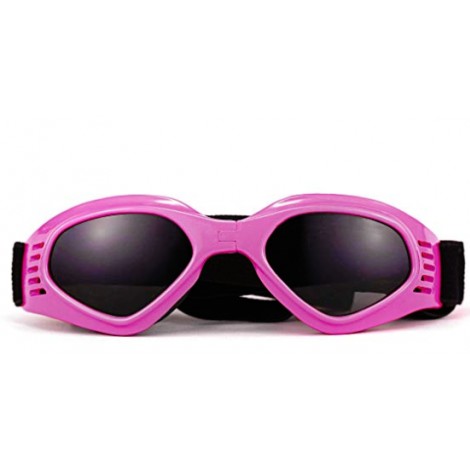 Highly adjustable
Vents on each side
Sturdy build
100% UV protection
Windproof, waterproof, and anti-fog
Doesn't fit small dogs well
Can be uncomfortable for some dogs
Vevins Dog Goggles are heavy-duty goggles that protect your beloved pet regardless of environment. Aside from 100% UV protection, they also offer wind, water, fog, and light protection. They're also foldable and adjustable, so you can bring them with you anywhere you want.
Vents on the Side
There are vents on both sides of the frame of the dog sunglasses to ensure maximum breathability. With the vents in place, you don't have to worry about your pet getting overheated or fogging up the lenses. You don't have to worry about debris entering the glasses through the vents – the goggles were designed to block out debris while letting in air.
Snug Fit
One of the key features of the Vevins is their ease of fit. The nose bridge is bendable to allow a snug fit on your pooch. There is plenty of adjustment space for their straps, as well, so you can customize the fit for your dog. There is also padding on the frames so that your dog can feel comfortable while not allowing any harmful debris to enter the sunglasses.
Cost and Value
Vevin Dog Goggles' innovative vents on the side of the frames, sturdy build, and attractive price tag make it a good buy. You're buying quality and protection with this great pair of dog sunglasses.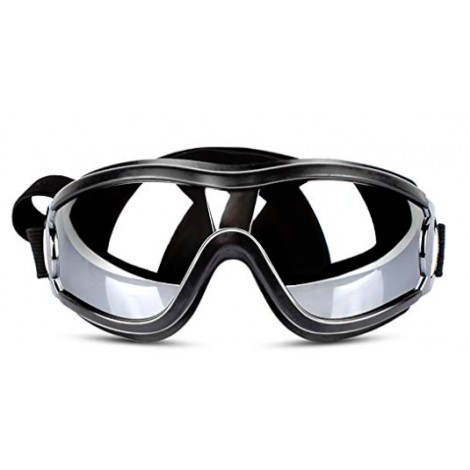 High-density sponges around the eye area
High-elasticity adjustment bands
Thermal effect to alleviate eye soreness
Impact-resistance
Shock-proof
Not for small dogs
Might ride up
Just like how Enjoying is made for small breeds, PEDOMUS Dog Sunglasses are made for medium to large dogs. Its lenses are made of high-quality polycarbonate that filters and blocks UV rays completely. PEDOMUS Dog Sunglasses also protect your dog from snow, wind, dust, and fog.
High-Density Sponge Around Lenses
The high-density sponge in the frame around the lenses promotes breathability. It also has a slight thermal effect that soothes eye pain or strained eyes. It's especially useful if your dog is prone to squinting or not used to other dog sunglasses.
Cotton High-Elasticity Band
PEDOMUS Dog Sunglasses use cotton high-elasticity bands and an adjustable elastic cord that makes it easy for different head shapes to fit in it. Because of how elastic and flexible it is, you can ensure a snug but comfortable fit for your dog while protecting him or her against the outside world.
Cost and Value
PEDOMUS Dog Sunglasses are mid-ranged dog sunglasses that are clearly built to last with its high-quality material. Given that it offers many features that work well on a large dog, it's definitely worth getting if you own a big dog.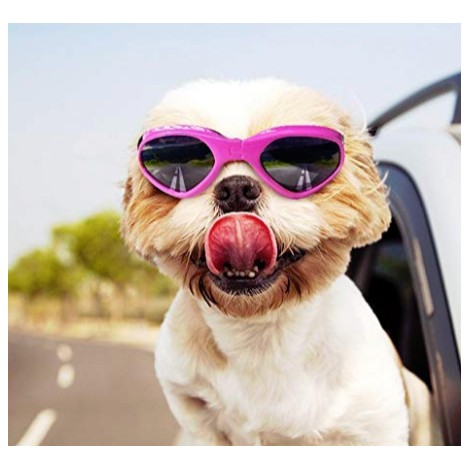 Easily adjustable head strap with jaw elastic
100% UV protection
Air vents on both sides of the frame
Impact-resistant lenses
Recommended for dogs with sensitive eyes
Not for big dogs
Doesn't fit all dogs well
Homesupplier Dog Goggles are ideal for everyday protection for your dog, especially if they are diagnosed with an eye disorder or injuries. You don't have to sit at home anymore to wait for your dog's eye to be healed. Now, you can simply pop on Homesupplier's vet-recommended eye protection and play with your dog in a park!
Vents on Both Sides of the Frame
There are vents on both sides of the frame to prevent water vapor from forming in the glasses. These vents promote breathability and keep your pet from overheating.
Oversized Lenses
Normal dog sunglasses might not be the right fit for dogs with bulbous eyes. These oversized lenses, however, are perfect. Even though the eyecups aren't too deep, they protect your dog's eyes while still being comfortable for them. These lenses also offer 100% UV protection and are impact resistant. This means that they won't break easily, even if you play all day long with your dog.
Cost and Value
For such a modest price tag, Homesupplier Dog Goggles have virtually everything you need in a pair of dog sunglasses. They show great thought in their sunglasses for dogs, which makes it an awesome buy.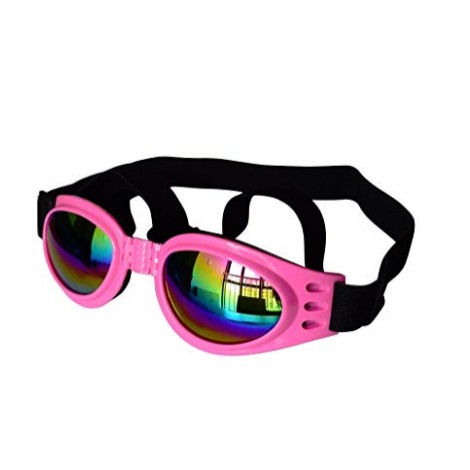 UV polarized lenses
Foam-padded frames
Elastic head and neck straps
Foldable design
Vents on the sides
Too many excess straps
Inconsistent build quality
Spet Kever Dog Sunglasses are sporty-looking goggles that are catered to dogs more than 15lbs. These sunglasses are UV400, which means that they can block out 100% of harmful UV rays.
UV Polarized Lens
Compared to the polycarbonate lenses used by brands before this on this list, Spet Kever Dog Sunglasses use a UV polarized lens, instead. UV polarized lenses have a special filter that filters out intense light that can meddle with vision. So when your doggy has these sunglasses on, you can rest assured that he's seeing the world without any glare.
Neck-Straps
With secure neck-straps, you don't have to worry about the glasses slipping off. The straps are also elastic and adjustable, so you can tweak them to ensure maximum comfort for your dog.
Cost and Value
Spet Kever Dog Sunglasses are one of the cheapest dog sunglasses on this list. It's a great option for the cash-strapped pet owner who still wants quality products for their dogs. The extra neck-strap is also a handy feature for pets who are active all the time.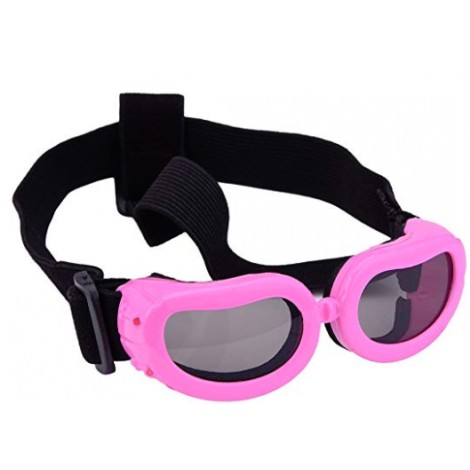 UV protection
Adjustable elastic straps
Affordable price
Padded lens frame
Wide variety of colors
Flimsy
Too small for certain small dogs
Outdoor Dog Sunglasses are perfect for outdoor activities for any teapot breeds. Its plastic frame and polycarbonate lenses protect your pooch from UV rays as well as sand, water, and wind.
Perfect Fit for Small Dogs
Owners of teapot or toy breeds often have trouble finding a pair of pet sunglasses that fit well for them since they are so tiny. Because Outdoor Dog Sunglasses are built for teeny breeds like these, it's no wonder that they fit perfectly and comfortably. The adjustable elastic straps also make it easier to fit these onto your small dogs.
Waterproof and Windproof
These dog sunglasses are the perfect sunglasses for going to the beach with your tiny companion. The waterproof and windproof frame ensures that your dog will never be exposed to harmful organisms or dirt while having a fun day on the beach.
Cost and Value
These sunglasses are at the lower-priced end of dog sunglasses. Even though they don't offer many advanced features, they do a great job with features that they do offer. We'd definitely recommend this to owners who love bringing their dogs to the beach.
9

. Stock Show Fashion Pet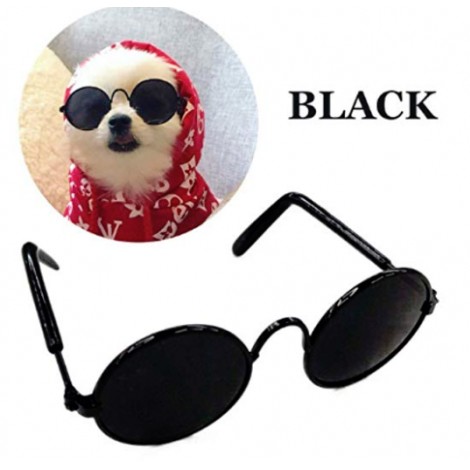 Great retro design
Textured allow the metal frame
Resin lenses
Comfortable legs
Variety of colors
Slightly expensive for aesthetic glasses
Slip off easily
Stock Show Fashion Sunglasses are designed for aesthetic purposes, so they're the ones to get if you want to make your dog the next Instagram sensation. You can use them in virtually every situation to make your dog the highlight of the party.
Retro Design
The round, retro design looks awesome on your already-cute dog. These adorable, round sunglasses are sure to grab anybody's attention. It's a great icebreaker when you walk your dog outdoors, too!
Textured Alloy Metal Frames
Stock Show uses textured alloy metal frames to add to the retro aesthetic. The soft metal doesn't hurt your dog, and it looks like your dog's just fashionably traveled back in time.
Cost and Value
These sunglasses for dogs are a bit expensive for sunglasses that are purely for aesthetic purposes. But the lasting effect of people fawning over how cute your dog is: totally worth it.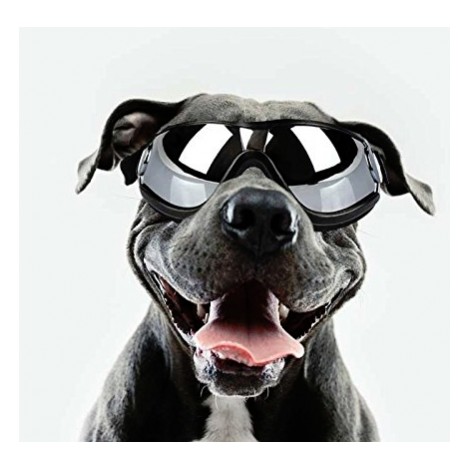 Removable PVC frame
100% UV protection
Windproof, waterproof, shatterproof, scratchproof and dustproof
The extra-deep lens cup
Vents and breathable holes in the frame
Slightly expensive
Rides up sometimes
DETI Dog Sunglasses are futuristic-looking goggles that protect your dog's eyes no matter the situation. The removable and soft-PVC frame makes it incredibly easy to clean – a feature that's absent in other frames in this list. It comes with a storage box upon purchase.
One-piece Lens
The one-piece lens doesn't inhibit your dog's field of vision. The extra-deep lens cup also ensures your dog's comfort while having their eyes protected. Besides that, it's also shatterproof, scratch proof, waterproof, windproof, and anti-fog.
Perfect Fit
The widened nose bridge fits snugly over your big companion's nose. The adjustable head and chin straps take this a step further – you can adjust however much you need to make it best fit your dog. It's also a breathable frame, so you don't have to worry about your pet feeling uncomfortable in this.
Cost and Value
DETI Dog Sunglasses is on the more expensive side, but its sturdy build and durability make it a worthy investment. Besides that, because of the comfort incorporated in these sunglasses, your dog will be happy, comfy, and eye injury-free for a long time.
Criteria Used for Evaluation


UV Protection
Many of us wear sunglasses to protect our eyes from sun-related diseases like cataracts. Dogs don't develop diseases like these from the sun because of their shorter life span. But that doesn't mean they don't need any UV protection.
UV light can cause other damages in dogs like worsening pannus and development of surface cancer cells. Getting protective eyewear from UV rays can reduce the damage done by the sun to our dogs' eyes. Shaded lenses are very important in dog sunglasses because they block out damaging UV rays. Lenses made out of polycarbonate are the best since they can filter and block out 100% of UV rays, as opposed to cheaper materials like acrylic.


Adjustability
Dogs come in different shapes and sizes. Unfortunately, this means that some dogs will have trouble fitting into certain types of sunglasses.
Most dog sunglasses provide head straps to keep the sunglasses on. But some of these head straps come in fixed sizes that can't be customized. It's better to go for elastic head straps that are adjustable or stretchy so they fit snugly on your dog's face. Designs that come with chin straps are also better since these tend to stay on longer. We also found neck-straps to be a great addition to the goggles if the fit is your concern. If your dog is the type to scuttle around and play rough, these features help make sure that the sunglasses won't come off in the middle of having fun.


Breathability
Without proper breathability, heat and water vapor will get trapped in the sunglasses. Not only will it inhibit your dog's ability to see, but you might also find your dog overheating.
Dogs only sweat in places that have no fur, like with their tongue or their paw pads. When the heat gets trapped in the goggles, they have no way of releasing that heat. Instead, they store the heat under their skin. The eye area is vulnerable despite being a small area. If heat is not dispersed properly, it could spell trouble for your dog's optometric health. In addition to that, your dog might hurt himself accidentally when he tries to get the goggles off.
Look out for goggle designs with breathable holes included in the padding or even side air vents on the frame. Breathable designs aren't uncommon, but it's hard to find good breathable designs. For example, some frames with breathable holes poked into the padding actually compromise the strength of the padding. As a result, the padding comes out easily and you can't really use the sunglasses anymore.


Durability
Dogs and puppies like to play rough. That's why durability is one of the most important factors to consider when buying dog sunglasses. You really don't want to be buying a new pair of replacement sunglasses every day.
Although most dog sunglasses aren't particularly expensive, the cost is definitely going to stack up if you go through three pairs in a week. It's not only about the cost of buying replacements; it's about keeping your dog safe, as well. Can you imagine having the plastic snap off when your dog is running around? The sharp shards of broken plastic can end up hurting your dog's eye area, or worse, the eye itself.
To prevent a tragic incident, go for doggy sunglasses made out of rubber or strong plastic. These materials don't break easily and can, therefore, guarantee the safety of your pet. The structural integrity of the lenses is important, too. Many dog sunglasses nowadays offer shatterproof lenses that don't break into pieces even if they do break.


Comfort
You don't want to wear something on your head that restricts your blood flow or hurt you, so why should your dog be subjected to that? Your dog will probably claw at his dog sunglasses if they're not comfortable, no matter how stylish or cute he looks. Uncomfortable dog sunglasses can end up cutting into your dog, especially right below the eye area where it's fragile. That not only racks up your vet bills, but it also makes you feel like a horrible human being.
Most good-quality dog sunglasses incorporate padding and sponges into their frames. This padding doesn't only make it comfortable for your dog, they help seal the goggles so that external irritants can't get in. So when you're looking for a pair of good dog sunglasses, be sure to buy something with good quality padding or insulants.
Expert Interviews & Opinions
Most Important Criteria
(According to our experts opinion)
Experts Opinion
Editors Opinion
Users Opinion
By Default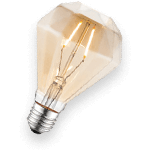 Fit
Some dog breeds naturally have bulging eyes, which makes it difficult to fit them with sunglasses. While some people find the bug-eyed dogs adorable, their protruding eyeball exposes them to a bunch of medical conditions like losing their eyesight, eye proptosis, and even losing their eyeball.
Dog sunglasses or goggles are immensely useful in protecting their already-vulnerable eyes. But ill-fitting, shallow eyecups can end up hurting your pooch, instead. They might squish your dog's eyes and injure them even more. Your dog can also scratch themselves in an effort to get the sunglasses off.
Fit encompasses other factors as well, such as the tightness of the goggles and the tightness of the straps. When it's not fit right, the straps and goggles can trap some of your dog's fur, which will cause him a lot of pain and discomfort. In addition to that, the goggles won't fulfill its purpose without the right fit. Irritants and dirt would just creep into gaps in the goggles and irritate your dog's eyes like that instead.
Designs for aesthetic glasses
Even though it's only for pictures, you should always put your pet's comfort as a priority. Sharp edges on cheap aesthetic sunglasses that aren't sanded properly can even hurt your pet and give you more problems in the future.
Given that dog sunglasses are smaller versions of human sunglasses, they don't always fit well on your pupper. Unfortunately, these sunglasses rarely come with straps that prevent slipping. You can get extra straps to help these sunglasses stay on longer on your beloved pet. It's a bit of extra work, but the prolonged dog photography shoots and cute pictures are worth it.
Other Factors to Consider


Style
Dog sunglasses and dog goggles are used interchangeably in a lot of websites but do you know that there's actually a slight difference between both these types of canine accessories? Dog goggles offer more protection against irritants like dust and gas fumes since it covers your entire eye. On the other hand, dog sunglasses offer less protection because they have their sides exposed. If the goal is to protect your dog's eyes, goggles are better since they offer more coverage.
If you're only concerned about aesthetics, buying dog sunglasses is the better option. This is because dog sunglasses are often cheaper than goggles. Speaking of which, you should also look out for colors and frame designs offered by the sunglass manufacturer. There's no reason why your dog can't look fabulous while being protected at the same time.


Portability
You have to consider portability before buying doggy sunglasses because you're likely to only use those glasses when you bring your pet out. How you bring your pet's sunglasses around goes a long way in terms of having the sunglasses for a long time. If you chuck your pet's sunglasses in your bag and not think about it, miscellaneous items in your bag like keys and zippers might give your dog sunglasses a nasty scratch across the lenses.
Some brands come with a foldable design, which makes it easy to stuff in a small bag and bring it along with you without using up much of your bag space. Some manufacturers give you a storage bag when you buy your pet goggles. This is even more convenient since you can just whip out the storage bag instead of rummaging through your bag for 5 minutes.


Ease of Use
Having straps on your doggie sunglasses make it easy for you to fit the sunglasses on your dog properly. But sometimes, these straps hinder you from putting it on them.
Adjustable straps are normally used by sunglasses brands since they are the easiest to customize. However, you might have to fiddle with these straps for a while before you can get them to fit on your dog. By this time, your dog might have completely lost patience and start fidgeting. This makes it extra hard to fit the goggles on your dog since he or she just wouldn't stay still.
Dog sunglasses typically use sliders to help you adjust the straps easily. So make sure to test the sliders out to see if they slide and lock easily. A dynamic strap system might fit your dog better, but it could be quite difficult to put it on a dog. Some companies use elastic bands, but they can be quite uncomfortable for your dog, especially if you didn't get the exact size.


Water Resistance
If your dog loves swimming, it's better to get waterproof dog sunglasses for your pup. While a majority of pets leave the water with only wet coats and happiness, some leave with infections and irritation to their eyes instead.
Some dogs with sensitive eyes fare better by having their eyes protected when they are swimming. Unfortunately, not all dog sunglasses in the market are waterproof. Padding and sponges can soak through when the goggles aren't waterproofed. This pretty much renders the sunglasses useless.
This feature is also really useful if it suddenly started raining on your park day out with your pup. Rainwater is notorious for carrying bacteria and viruses that might do more than just irritate your dog's eyes. You're doing them a favor by shielding their eyes from rainwater with dog sunglasses.


Protection
Protection of your dog sunglasses is very important if you don't want to end up paying a bunch for dog sunglasses. Since dog sunglasses are meant to be used roughly, dog sunglasses companies are gradually incorporating impact-resistance into their products. Not only that, shockproof and scratch proof features are also becoming more commonplace to protect the sunglasses. While you can't save it from being crushed after you stepped on it, these protective features will protect your sunglasses from being destroyed by your occasional clumsiness.
These protective features also protect the sunglasses from the dogs. Sometimes your dogs would accidentally run into a tree or a playmate. Impact-resistance, for example, absorbs the shock and prevents your dog sunglasses from breaking. In the long run, having these features on your dog sunglasses will save you money since you don't have to replace it often. It's safer for your dog too!
Frequently Asked Questions
q:

When should my dog wear sunglasses?

a:

There are a couple of different things to consider before answering this question.

Environment
As a general rule of thumb, you should put the sunglasses on your dog whenever you're playing or exercising outside. This is because there are a lot of irritants in the air like dirt, dust, sand, or stones that hurt your dog's eyes. You should also let your dog wear sunglasses when playing in the snow. Snow reflects sunlight, so a huge amount of snow might render your dog temporarily blind.

If your dog has an eye problem
Some dog breeds have common eye problems that can't be fixed by medication. In this case, you should let your dog wear sunglasses to protect their fragile peepers from getting injuries. Doggie sunglasses are better options than doggie cones since they protect your pup without inhibiting too much of his movements.

If your dog likes having sunglasses on
Some dogs just absolutely detest having sunglasses on. Fortunately, this is easily rectified. Sometimes, it's a problem with the sunglasses – not comfortable enough or too small for their faces. Sometimes your dog just doesn't like it. Training and experimenting with different sunglasses would eventually resolve this problem. But be prepared to take off the sunglasses whenever your dog starts pawing at his face to avoid your dog-hating the sunglasses more.
q:

Should I leave the sunglasses on my dog all the time?

a:

The simple answer is no. Dogs shouldn't wear sunglasses all the time when they don't need them because it might end up affecting their eyesight instead. So, it's better to take the sunglasses off when you're indoors. That being said, keeping doggy sunglasses on all the time might be a good thing for senior dogs. At the end of the day, it's really about doing what's best for your dog.
q:

How do I train my dog to wear sunglasses?

a:

Some dogs fall in love with doggie sunglasses immediately and some take a longer time. Like any form of pet training, the most important thing is consistency and reward. You should start your training in an environment with minimal distractions. Introduce the sunglasses to your dog. Let him sniff and fiddle around with it for a little. You should also reward your dog when he's playing with it for the first time so that he associates the sunglasses with something positive. It'll be tough the first few times, but tell your dog to stay after putting the sunglasses on him. Remember to reward him so that he learns what's expected of him. When he's comfortable with the sunglasses staying and walking around, incorporate it to his daily routine. Start using it consistently and rewarding your dog would make the sunglasses his new best friend before you know it!
q:

Do brands matter?

a:

It does. Some brands have a better reputation producing pet accessories and therefore would have more thought in their product. A known brand would also use better quality materials, which is important since you don't want to buy something that would break within 10 minutes of use. However, known-brand dog sunglasses would almost always be more expensive than the generic ones. So if the cost is your concern, you might want to think again.
q:

Are dog sunglasses one-size-fits-all?

a:

To a certain extent, no. While many brands of dog sunglasses on Amazon are generic and manufactured as one-size-fits-all, they don't actually fit every single type of dog. Some companies compensate for this by incorporating adjustable straps and elastic bands to help them fit better onto your dog. Some companies like Enjoying or PEDOMUS manufacture canine sunglasses and goggles to fit a specific size, which makes it easier for pet owners to decide if they work with their dogs. That being said, searching for the perfect fit requires a lot of patience and experimenting, so don't give up if the first two pairs don't fit your dog right.
Subscribe to our Newsletter