Best Deuter Backpacks Reviewed & Rated for Quality
In a
Hurry? Editors choice: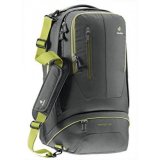 Test Winner: Transit 40 Carry-On

Hiking
can be an exciting and rewarding hobby but it requires you to be prepared. Whether you are simply enjoying a leisurely hike through your local wooded area or you are traversing more difficult terrain, it's important to
carry with you the necessary tools
. Depending on your skill level, terrain, geological location, weather, and the duration of your outing, one thing you'll need for sure is a backpack. There are a great number of
backpacks
to choose from out there but one of the most trustworthy and well-known brands is Deuter.  In fact, you may consider investing in more than one type of backpack, depending on what your plans are. To better help you evaluate, we've put together a list of some of Deuter's most highly-rated backpacks for your consideration.
Standout Picks
Criteria Used for Evaluation
Size
If you are heading out for a day hike, you don't need a massive backpack with load transfer capabilities, hip fins, and the capability to fit a week's worth of clothes plus your tent. On the flip side, if you are a diehard backpacker, you do want to have all those things. Therefore, when considering which quality Deuter backpack to invest in, size definitely matters. The company's backpacks range in size from lightweight daypacks to 65-liter hiking packs with 10-liter boosts. Along with these extremes come in between packs which might be good for either occasion. Again, the great thing about Deuter is that they offer such a wide array of options to choose from.
Comfort
Walking around with a bag strapped to your back requires comfort. You don't want your shoulders, back, and neck to be strained due to poorly designed shoulder straps, hip, and chest buckles. Deuter is a high-quality backpack company that takes pride in making sure comfort is guaranteed. Depending on the size of the backpack, and because larger packs will result in a larger carrying load, Deuter takes care to design the shoulder straps with the appropriate padding and shape. Some of the backpacks have S-shape straps, allowing the backpack to contour better around your shoulders and armpits to prevent chafing. Some also include hip fins/hip belts that may or may not be detachable. These keep the pack close to you and stabilizes it against jostling around. Another comfort feature is the chest strap which, again, keeps the backpack in place and snug to your shoulders. All of these features basically make the backpack an extension of your body to make you feel more comfortable rather than an extra load to bear.
Another big important aspect in the comfort department is breathability. This is something Deuter has made some great strides in.  The company has perfected making the back of backpacks more breathable through both the Aircontact system and the Aircomfort system. The Aircontact system is made up of two different breathable padded mesh panels with a channel in between for maximum airflow. The Aircomfort system is a suspended mesh back that rests against your back, keeping the actual pack away from you. These systems are available on most Deuter backpacks, so breathability is almost guaranteed in terms of comfort.
Another unique feature Deuter offers on some of its backpacks is the VariQuick back adjustment system. This allows you to adjust the height of the back of the pack in order to fit different size backs and people. Not all backpack companies offer this feature and it's just another reason Deuter is a leader in the backpack world.
Durability
Deuter is known for durability and long-lasting products. All of their backpacks have a PU coating (polyurethane) which makes them durable and water-resistant. Many of their larger packs are also made with internal aluminum x-back frames, making them not only more comfortable but better able to stand up to years of hiking adventures. The fabrics Deuter uses are also very durable forms of polytex and nylon. Since Deuter was founded, the company has made sure to use only high-quality materials made to withstand heavy use, making its products long-lasting and dependable.
Top 10 Picks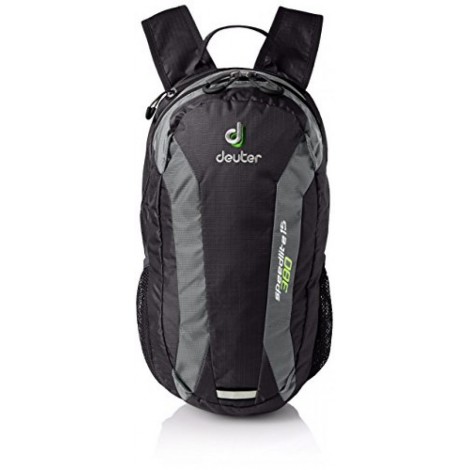 Deuter's Speed Lite 20 is an excellent option for anyone looking for a lightweight yet durable backpack. It is ergonomically designed and adjusts to fit just about any adult. It isn't over-the-top big yet it is large enough to hold any necessities you might need for a hike. There is plenty of room for snacks, water bottles, gloves, etc. You get all this without it being bulky.
Adjustable Fit
The padded AirMesh shoulder straps, removable hip belt, and height-adjustable chest strap give you control over the fit of your backpack. In addition, the compression straps can be doubled up to hold a hiking pole or an ice-ax.
Lightweight
This isn't a backpack for a long-range hiking trip due to its size, but its 1 lb. 3 oz. weight is perfect for day hikes, speedy endurance sports, or can even be used as a summit pack if you plan on doing some mountaineering.
Cost and Value
This backpack is an excellent value for anyone looking to invest in a dependable lightweight day pack. Because it is a smaller backpack, it's less expensive than many others on our list.

2

. ACT Lite 60 + 10 Internal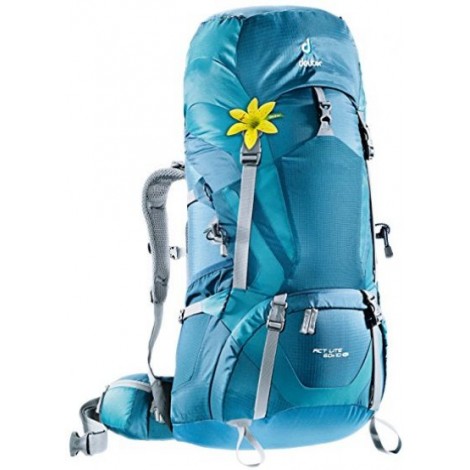 This is a best seller for Deuter. It is a 60-liter pack that can get an extra 10-liter boost from the adjustable lid with a drawcord closure. It offers lots of features that are essential to a successful hike including Deuter's AirComfort Lite back system, room for a 2-3 liter hydration system, stretchy side pockets, ice ax and pole loops, lots of storage options, and an easy-access bottom compartment to name a few.
No Digging Deep To Find Things
One great feature about this rucksack is its well-placed pocket in the front that gives you access to things buried deep inside your backpack. This means you won't have to take everything out just to find that one little item hidden in the depths of your hiking gear.
Stability
For added stability, this backpack has side compression straps in order to regulate the weight transfer of the pack. It also offers direct load transfer to the hips so you will be more comfortable and will avoid back injuries while staying stabilized.
Cost and Value
This internal frame backpack is more expensive than the smaller lite backpack previously listed. However, it is a great value for such a lightweight larger backpack.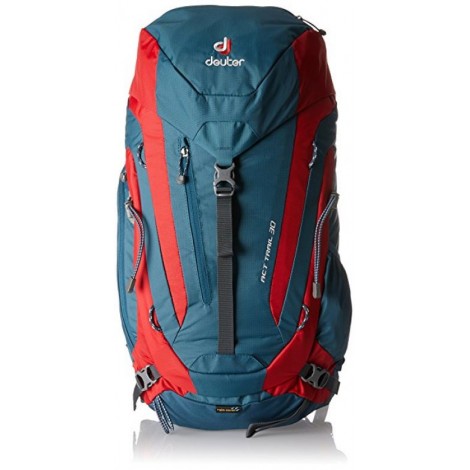 This is an excellent no-nonsense hiking backpack designed to transition from hiking to everyday use with ease. Unlike many other backpacks, this one doesn't have a ton of pockets. It has one big main compartment and a small flexible divider for a hydration system if you wanted to use one. It offers a foldaway mesh hipbelt and a top-buckling fold-over flap with a drawstring close. The Deuter ACT Trail 30 is a sporty looking option for someone looking for a versatile backpack.
Hip Fin Garage
Hip fins are great on a hiking backpack to keep it stable and close to your body during a hike but you don't always need them. If you are using this pack as an everyday backpack, you won't want the hip fins flailing all over the place. For that reason, Deuter created the 'hip fin garage', where the fins can be easily tucked away when not being used.
Versatile Design
This backpack doesn't have a ton of pockets, straps, zippers, and do-dads, giving it a streamlined silhouette. The ACT Trail 30 was specifically designed to be versatile, meaning you can use it out on a hike, on a theme park excursion, or even hold your schoolbooks. If you do use it for something other than hiking, it won't look like you just stepped off the Adirondack Trail.
Cost and Value
This highly versatile pack isn't as pricey as many of the larger packs on our list but is still more expensive than your regular run of the mill pack. But because of its versatility and reliability, it's worth the price.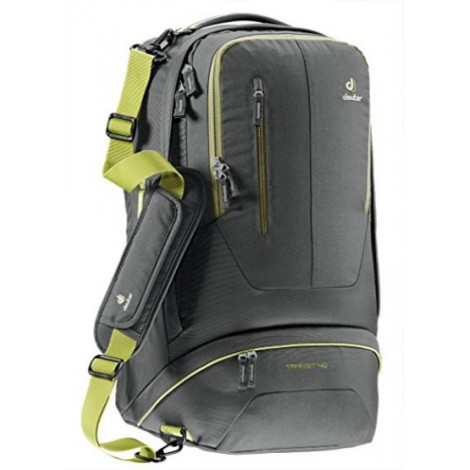 This airline-approved backpack meets size guidelines for a carry on baggage and can easily be stowed in an airplane's overhead compartment. It is an excellent choice for someone looking fora handy traveling backpack with its compartments designed to keep your stuff organized and easy to find. As an added bonus, you have a few different ways you can carry it.
Great For Travelling
The Deuter Transit 40 is the perfect travel companion with compartments for your essentials within, laptop sleeve, front pocket for travel documents, and a bottom compartment for shoes. It has a U-zip so you can easily access your belongings.
Carrying Options
This backpack offers three different options to carry it. You can either use it as a regular backpack by strapping it to your back, carry it using its two grab handles, or even carry it on your shoulder with the included shoulder strap.
Cost and Value
This is a pricey little backpack but with all of its excellent organizational features for making traveling easier, we think it's worth the price.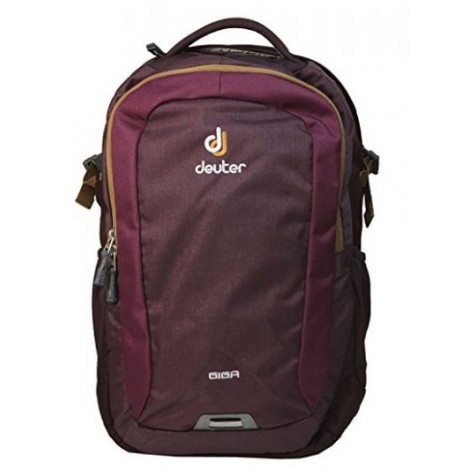 The Giga backpack is a customer favorite in terms of an everyday backpack. It is a great size with room for your laptop, books, folders, etc, and is comfortable and durable. It has side compression straps to keep your belongings in place and an excellent airflow system that reduces contact with your body and keeps you comfortable. It also boasts a removable hip belt.
Optimal Airflow
Having a backpack resting against your back when you are trekking across campus can make you hot and uncomfortable at times. The Deuter Airstripes system is made up of two contoured mesh-lined foam profiles through which air passes, keeping you cool and dry.
Great For School
Although it could be used for hiking, especially with its compression straps, storage compartments, and removable hip belt, this is an excellent option to take to school. It is large enough to hold a 15.6" laptop, includes an organizer, and can hold up to 15 pounds. Deuter's products are abrasion resistant so it will also last for quite some time.
Cost and Value
This costs about the same as #1 on our list. It's affordable and a great value.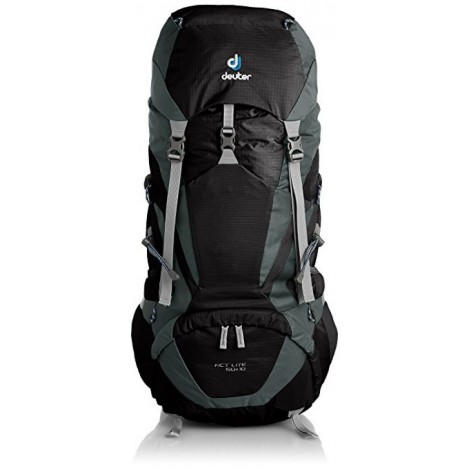 This body contoured rucksack is packed full of great storage options and designed for comfort and durability. The AirContact back system allows the pack to stay close to your body while moving moisture and warm air away from you. This backpack has a lightweight internal X-frame that transfers weight onto your hips. It offers a lot of features including a compartment for your 2-3 liter hydration system.
Features Galore
There is a place for everything in this backpack with its side stretch pockets, loops for an ice ax and/or hiking poles, a handy easy-access bottom compartment, zip front access to get items deep within, lid and hip belt pockets, and an adjustable front pocket.
Adjustable Back
This trusty pack offers Deuter's Vari-Quick system which allows for fast and easy adjustment to your back. This makes it a great fit for almost anybody.
Cost and Value
This is the priciest backpack on our list so far but it also offers a ton of features including excellent comfort.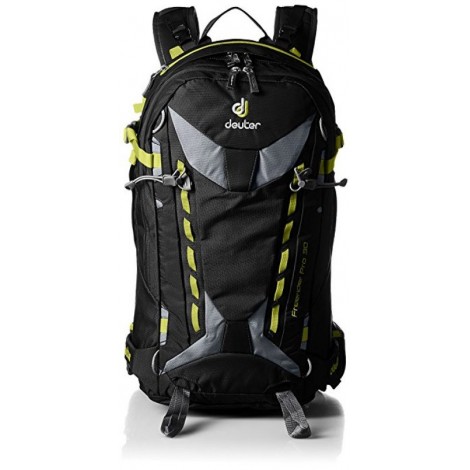 The Freerider Pro 30 is the only cold-weather backpack that made our list. It offers lots of options for carrying essentials for skiing, snowboarding, ice climbing, snowshoeing, snowmobiling, or whatever sport you might be doing in the cold. This pack offers a strong zipper that will give you access to your stuff without letting snow in and a removable hip belt. On top of all that, it is also hydration system compatible.
Perfect For Cold Weather Sports
Whatever snowy activity you may be participating in, this is an excellent option to haul whatever you may need to do so. These features include a pocket for goggles, tool loops, helmet holder, front shovel compartment, and three internal valuables zip pockets.
Pivoting Hip Belt
The removable VARIFLEX pivoting hip belt follows your natural movements, making sure you don't develop blisters or chafing because of your backpack. This is an excellent feature for anyone looking to keep their backpack comfortably close and secure throughout any cold-weather outing.
Cost and Value
This is a highly specialized backpack and comes with a larger price tag. However, because of the large number of features and quality design, it is definitely worth the price.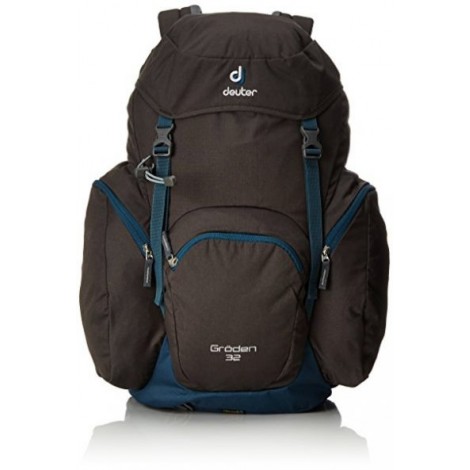 The Groden 32 has been one of Deuter's trusted styles for decades. Of course, it has been upgraded to keep up with modern backpack innovation. This pack has S-shaped shoulder straps, large deep side pockets, and includes the company's Aircomfort back system, keeping you cool and comfortable. This pack can carry up to 25 pounds of cargo.
Room To Breath
Deuter's Aircomfort system reduces heat build-up to keep you cool and dry while backpacking. It is made up of a flexible steel spring frame that stabilizes a mesh panel between you and the pack, keeping it away from your body. This innovative system reduces perspiration by up to 25%.
Durable
This pack is made from ripstop-polytex making it durable yet lightweight. Like all Deuter backpacks, it has PU coating which makes it water and abrasion resistant. The Groden 32 also includes an integrated detachable rain cover to keep it dry in wet weather.
Cost and Value
This pack will run you around the same as the ACT Trail 30 (#3 on our list). For a daypack, it's a decent price, but more expensive than a few of the packs on our list.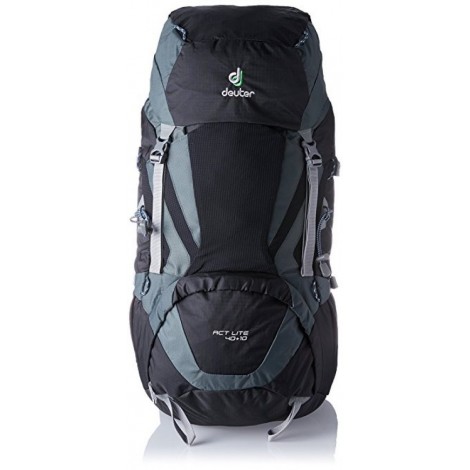 This pack is a smaller version similar to #2 on our list, the ACT Lite 60 + 10 Internal Frame Backpack. It offers many of the same features in a smaller size including Deuter's AirContact Lite back system, making it breathable and comfortable on your back. It also offers the Vari-Quick system for easy adjustment on any back length and lots of storage options and loops.
Big But Not Too Big
This is a great option for any backpacker looking to hike for more than just a day. It is a 40-liter pack with a 10-liter boost at the top. It can fit enough gear for your longer hiking trip without weighing you down.
Tri-Glide Buckles
Like many Deuter packs, this product was designed with a unique buckle technology, more technically known as tri-glide. For newcomers, this simply means that the buckles make it easy to change the position of the load adjustment straps so you won't have to fumble to fit this backpack to your body.
Cost and Value
Though this pack is smaller than the 60+10, it is more expensive. That may be due to the fact that it is a little more reasonable in size for a wider range of individuals.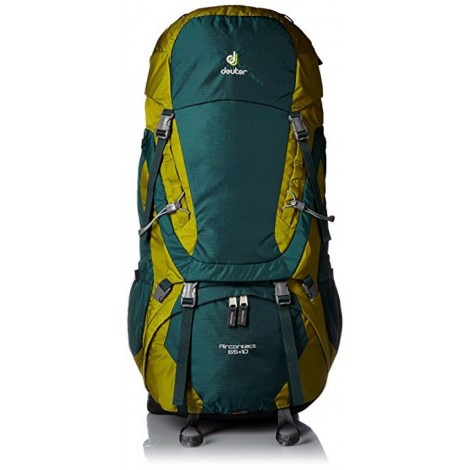 The biggest backpack on our list rounds out the top ten. This big pack is meant for the serious backpacker but is well designed for virtually any adult to be able to use. This pack is made with Deuter's crossed aluminum stays, creating a stable internal frame that moves with your body and is successful at transferring up to 70% of your load onto the hips, taking it off of your back and shoulders. Like other larger packs, this one includes the adjustable Vari-Quick back to fit it to many back sizes. It includes lots of straps to hold gear as well as side compression straps, keeping your stuff stable.
Loops and Chains Galore
A big pack has room for lots of attachment straps. This one includes two daisy chains, gear attachment loops, a detachable rain cover, and stowable slotted straps for poles and axes. There is definitely no shortage of places to attach things on this pack.
ActiveFit Shoulder Harness
With a pack this big, it's necessary to make it comfortable. Along with the Aircontact and Vari-Quick systems, the shoulder harness on this big boy automatically adapts to the width and angle of your shoulders.
Cost and Value
With the biggest backpack on our list comes the biggest price tag. This is an expensive number, but if you want a reliable and durable large trekking backpack, this is the way to go.

Subscribe to our Newsletter