Best Laptops for Students Reviewed & Rated for Quality
In a Hurry? Editors choice: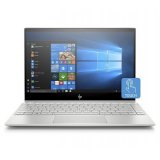 Test Winner: HP Envy 13-Inch

One of the most important things that you can buy before you go off to college, or for any other kind of school, for that matter, is a laptop. A laptop is a necessity on a campus these days. They're great for looking things up, taking notes in class, so they can all be in one place, and most importantly, for writing all those last minute assignments that are due at eight in the morning. This raises an important issue, how are you going to be able to afford a computer on a part-time job and some student loans. These laptops are all the best ones that you can find if you have budget in mind. They are designed for all of your needs, without all the extra features that bloat the price. They are all great value, and will do a good job of making school life real easy.
Standout Picks
Criteria Used for Evaluation
Effectiveness
When you are in school, you are not going to have time to wait around for your laptop to get booted up. This category is a rating of how quick your new laptop is going to be. This is mostly determined by the processor that is in the laptop. There are i3, i5, and i7 processors. All the laptops on this list use the newest generation of processor, but the higher the number, the faster it will be. You should be okay with an i3, but you won't be able to do anything extra demanding. It is all about picking the appropriate laptop for what you want to do. If you are the sort of person who is only planning on using your laptop to watch videos, and do homework, then this any of these options are totally fine, but if you plan on using anything other than that, such as games, then it might be a good idea to get a faster processor.
Portability
A big part of owning a laptop, especially as a student, is going to be taking your laptop around with you. It is useful to have the laptop in class for taking notes. It is also useful to bring your laptop along to the library so you can study. The two things that are going to determine your laptop's portability is its size, and weight. The smaller the laptop, the easier it is to bring it along with you. Most of the laptops on this list are around fifteen inches wide, which is a good sizer for carrying in a backpack or a sidebag. The smaller options on this list go down to eleven inches, which is small enough that you can just carry it in your hand. The other important factor is the amount that the laptop weighs. The lightest laptops on this list weight just under three pounds. This is a great weight for carrying your laptop around the campus. The rating in this category is about how easy it is carry your new laptop around.
Battery Life
Because your laptop will be spending so much time on the road, it is important that it has a long battery life. The advertised battery life of many of these laptops is over ten hours, but that is based off of the laptop spending a good deal of time in sleep mode. The best laptops will give you over three hours of charge on a single battery. It would be a good idea to bring your charger along with you everywhere that you go, even if it adds a little extra bulk. Think about trying to find a laptop that comes with an easy to carry charger. This category is a rating of how long the battery in your computer will last. Most laptops will also come with a battery saving mode that will slow down the laptop to make the computer last longer. This can be very useful if you forgot your charger at home.
Comfort
You are going to be doing a lot of typing when you go to school, so at the very least it should be as comfortable as possible. Laptops have attempted to be more ergonomic in recent memory, which is good on the wrists and fingers. There are laptops that have an angled keyboard that will put your fingers through less work as you type. This category is a rating of how long it will take you to get tired when you use your new laptop. There are other things that can help you to stay comfortable, too. Something like the ability to change the lighting settings on your laptop is an important thing to look into. Spending all day looking into a screen can be exhausting on the eyes, back, and wrists, so a comfortable laptop could be the difference between a relaxing study session, and a cramped one.
Value
The variety of prices among the laptops on this list is very wide, and for a reason. There are lots of different budgets for the people entering school. A laptop is arguably one of the most important investments you could make before you start school, but it is hard to save up to buy a Macbook, with all of those classes going on. All the laptops on this list are great choice if you want to just be able to browse the internet, and do your homework. The increase in price is all about the speed with which you will be able to do these things. The cheaper laptops can do just those two basic things, while the more expensive ones will come with tons of security features, extra memory, and a much quicker processing time. The rating in this category is an indication of how much value you are getting for your dollar.
10 Best Laptops for Students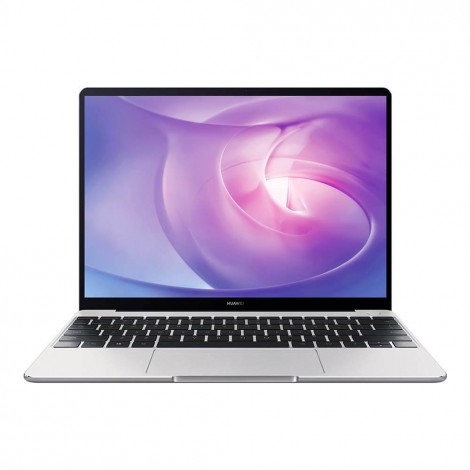 The Matebook is a very powerful and easy to carry around laptop that will make it very easy on you to get your schoolwork done.
Portable and Powerful
Matebook is a great laptop to serve all your school needs. A laptop will probably end up being your only dedicated computer for those school years, so a powerful laptop like the Huawei is a good place to be for your college years. It has a very thin design in both the display and the rest of the book. It only weighs three pounds, which makes it easy to carry around.
Other Features
The Matebook will be great for keeping up with your studies while you are in school. That is because it has lots of great features that make it a good choice. It has a very quick processor that will make it easy for you to run any programs, including modern games. It is also designed with a powerful cooling system that will let you keep it going for long periods of study.
Cost and Value
The biggest issue about buying the Matebook is that it costs a bit more than you might be able to spend. If you have the money for it, the Matebook will do a great job of keeping up to your intensive studies, and just about any need that you might have during your college years. The Matebook is quite a deal for the price, so give it a thought if you have some money saved up.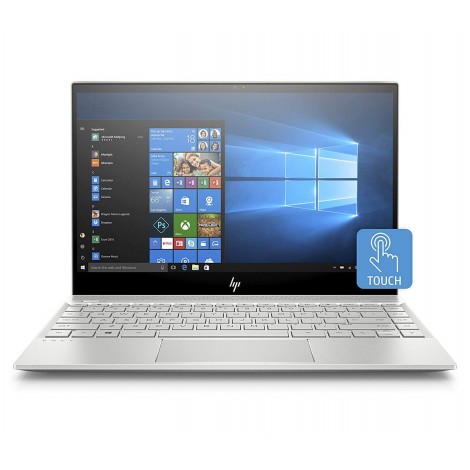 This is another laptop that will do a good job of keeping up to all your needs in college. You can do just about anything on this bad boy.
Powerful Laptop
The Envy is a great choice for anyone looking for a laptop for these next important years, just because it has such high-quality specs. It has an i7 processor so that it can run just about anything that you could hope for. It also has an SSD for your memory needs. This means that it will hold lots of memory, and be able to load it up quickly.
Other Features
There are lots of other things to get excited about with the HP Envy. This is a great laptop in its physical dimensions too. It is very light and will work very well when you have to carry it all around town. It is also good for the high level of battery life that it has. The Envy should last for around fourteen hours on a single battery charge.
Cost and Value
Envy is another laptop that costs quite a bit more than you might hope to spend. If you are planning on doing anything more than writing papers on your laptop, the Envy is a good choice. It is the sort of laptop that you can use as your main computer if you want. The extra portability and power make it perfect for a mobile lifestyle.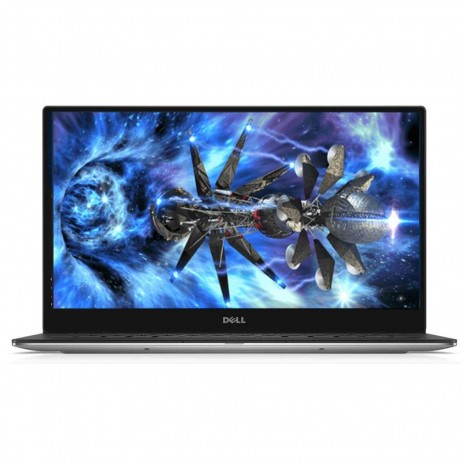 The XPS 13 has lots of more modern features in it that will make it a very convenient machine to use, no matter what your needs are.
Modern Laptop
The Dell XPS 13 has many features that put it closer to the more modern computers of the time. This includes its Thunderbolt port, that will ensure that you have the fastest file transfer speeds out of your computer that is possible. This is great for handing in that last minute assignment. It also has an eighth generation i5, which is the newest edition of the processor.
Other Features
The XPS 13 has tons of other features that come with that are sure to get you excited. It has a touchscreen, which is great for making your life that much more convenient. The added utility doesn't stop there, and it also comes with a backlight on the keyboard, so you don't have to worry about not being able to see the keys when it is dark in the dorms.
Cost and Value
This is another pricier laptop, but it has so many modern features that it really feels like a steal. This laptop will do a good job keeping up to any of your needs. The best thing about it is the high level of utility with it. It can be used just about anywhere, and it does all the most necessary functions about as well as you could hope for.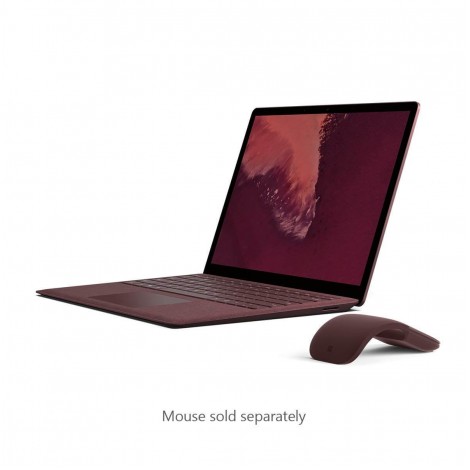 The Microsoft Surface is quickly becoming one of the more popular laptops, due to its very lightweight and portable nature.
Portable and Pretty
The Surface is a great laptop when viewed from a physical standpoint alone. It has a very thin design, which makes it very easy to fit in your bag will all your textbooks. It is also a very lightweight choice of laptop. It weighs the least of all the laptops on this list so far. This is a perfect laptop for taking on the road, due to its very long battery life.
Other Features
The Surface has lots of other things to help you get through the typical day at college. It has the latest in both its processor and with its OS. The Surface runs Windows. The best thing about this is that it makes it that much easier for you to be able to get all your daily tasks done. This is because it comes with the full Microsoft Office Suite, including Word and Excel.
Cost and Value
The Microsoft Surface is the most cutting edge computer on this list, so far. It packs a lot of power into its very skinny frame. This is a great laptop for anyone who is starting out at school. It is easy to carry around, it has long-lasting battery power, and it has the latest technology. It is the most expensive option on the list, though.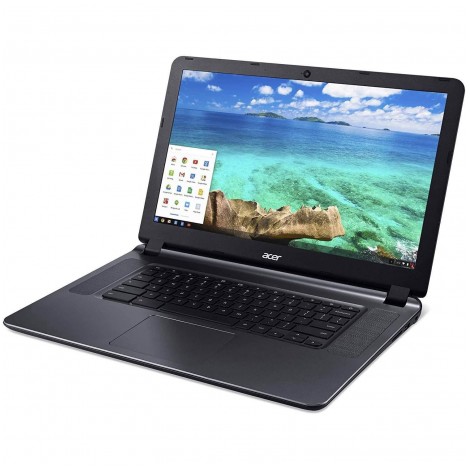 The Acer Chromebook is a great choice if you need to buy a laptop that won't break the bank. The Chromebook will get the job done.
Budget Laptop
This part of the list begins to show you the laptops that you can buy when the money is tight. The Chromebook is still a good laptop at its price and will be able to do anything that you need for school. It has a large monitor, which comes in at fifteen inches across. It also sports a strong enough graphics card that you don't need to worry about the computer slowing down when trying to relax with some videos.
Other Features
Acer has lots of other things to get excited about. It is a very lightweight laptop, especially when considering how large the monitor is. It also comes with Google's own OS, which is a convenient choice that maximizes its ability to get your things done. It comes with an SD card reader too, which makes it a good choice for photos.
Cost and Value
The shining feature of the Acer is the fact that it costs a fraction that the other laptops on this list do. It is easy to afford, even if you don't have any money saved up. It is more than powerful enough to achieve the essentials, and it does a good job at being a lightweight and portable laptop that you can take around with you.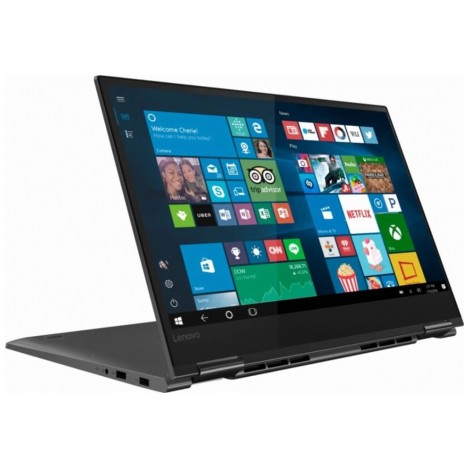 The Lenovo is a secure option that comes with lots of interesting features that might tickle your fancy. It is a good choice for anyone who wants a modern budget laptop.
Touchscreen Laptop
Lenovo is great because of the many modern touches that come when you buy it. It comes with a touchscreen, which adds a new layer of custom control over your laptop. Another great thing it has going for it is that it has a fingerprint sensor on it, which makes it a good choice for those who want to keep their things private in a public living area.
Other Features
Yoga comes with lots of other interesting features that should get you excited. It can be used as a tablet, too. This is because it can be flipped all the way around, which is useful for when you just want to access an app. It also means that this laptop can be used as its own stand by flipping the laptop around and setting it on your table.
Cost and Value
For a modern laptop, Lenovo is not very expensive. It is more expensive than the budget options on this list, but it comes with lots of features that immediately justify the price. It is quite powerful, and comes with quick-loading SSD memory. Lenovo is a good choice for anyone who wants something modern, but not too pricey.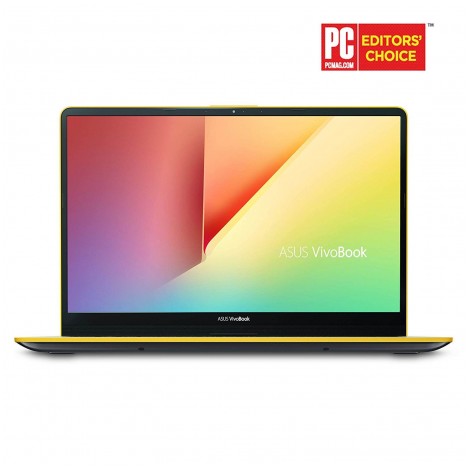 The ASUS is a stylish laptop that is perfect for a long session of typing and scrolling, while also being at a more reasonable price point.
Ergonomic Design
The VivoBook is great because it comes with some clever features that improve the comfort of your use. When the screen is lifted up and away from the keyboard, it actually makes a little space underneath the laptop. It lifts the keyboard slightly so that your hands are in a more comfortable position for typing and working.
Other Features
The VivoBook has some other clever features going for it, too. It has a very simple, but elegant style. It is both eye-catching and modern, with only the outside edge of the laptop designed with eye-popping color. This leaves the laptop feeling a little more professional. It also comes with an SSD so you don't have to worry about your hard drive taking too long to recover files.
Cost and Value
The VivoBook is not the cheapest option on this list, but it is also not the most expensive. This laptop comes at a reasonable price that can be afforded by those who have saved up a little money over the Summer. It does a great job at its price and is made for the prolonged comfort of your wrists. They will thank you come research paper time.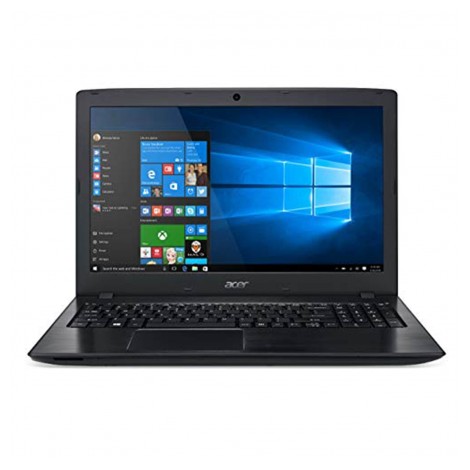 The Aspire is a great laptop is all you plan on doing with your computer is using it to work at schoolwork and browse those crucial websites.
Budget Laptop
The Acer Aspire is a very cheap laptop, and it does as much work as it can from that point of view. It is a durable, but simple laptop. It has a long battery life, a decent-sized screen, and it can come with the entire Microsoft of work programs for a small additional fee. This is a good choice if you don't have the money but need a laptop.
Other Features
This laptop has lots of other features to keep you working at a good pace at school. It has the most modern i3 on the market. This graphics card is enough to keep you up to date with streaming, but probably not gaming. One of the great things about it is that it comes with a good deal of memory, so don't worry about running out of space any time soon.
Cost and Value
The Acer Aspire is a good choice for anyone who is looking for a laptop that won't break the budget. It is an easy to use laptop. It has a durable thickness that makes it a good choice for those who will need to take it outside a lot. Acer's low price doesn't reflect the quality of the laptop that you are getting, and this is a great choice for any student.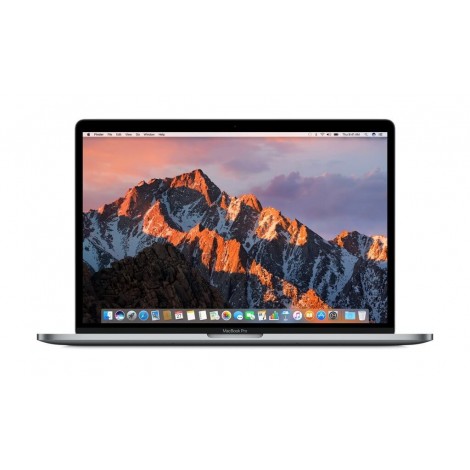 The classic laptop for students everywhere, the MacBook is a sleek, functional, and easy to use laptop that will always do the right thing.
The MacBook Pro
The MacBook is a staple of college and high school students everywhere. There is a good reason for it, too. The MacBook is designed to be very easy to use by just about everybody. On top of that, it is designed so that it has a sleek look that will last for a long time when it is brought out. The MacBook is very portable and has a long battery life.
Other Features
The MacBook makes it easy for you to do anything that you want. This laptop is filled with top of the line parts. It has a top of the line i7 processor so it will run very fast. It also comes with 500 gigabytes of SSD memory, so you can put everything that you need on a very fast loading hard drive. It is also packed with security features that will make you feel confident that your private files stay private.
Cost and Value
The MacBook comes with a very large caveat to all of these high-quality features. It costs multiple times more than the other options on this list. The MacBook has always been an expensive choice. If you have the money, this laptop will treat you very well when it comes to getting the top of the line components in just about every way.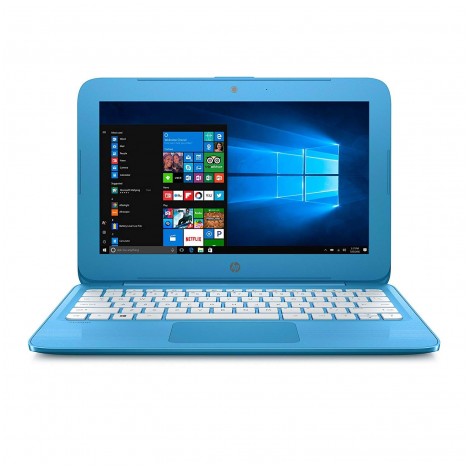 The HP Stream laptop is for those who only need their laptop for getting on the internet, and doing their homework. It does a good job at both.
Streaming Laptop
The Stream has been designed for those who only want the minimum out of their laptop. It comes with an 11-inch screen that makes it very easy for you to carry it around to anywhere that you need to take it. This laptop comes with lots of cloud storage so that you have somewhere to put all your files, and Microsoft Office so you can get all your homework done.
Other Features
The HP Stream has lots of other great features to get excited about. It has a pretty good processor for a computer this small. A big advantage of owning this laptop is that it is so easy to carry around. This is the smallest laptop on this list. Having a small laptop is great for taking your laptop anywhere, from the library to the coffee shop.
Cost and Value
One of the big selling points of buying an HP Stream is that it costs much less than many of the other options on this list. It is actually the cheapest computer. There are a few sacrifices you have to make when you buy this laptop, but if you only want a laptop for the necessities, the Stream will do a good job of providing that for you at a great price.

Subscribe to our Newsletter