Best Packing Organizers Reviewed & Rated for Quality
last updated:
Aug 27, 2019
We all have our suitcases, usually, they're black which ensures you'll have trouble finding yours when it comes out of the baggage claim line. Another problem is that if you find yourself in a small hotel without a drawer you end up digging through your suitcase looking for a clean change of clothes. But smart people have discovered a way to solve this problem by creating what is called packing organizers. These little bags go inside your suitcase and allow you to compartmentalize all of your stuff into cases that let you know exactly where everything is. It's like having little suitcases inside your suitcase. This seems odd until you use them, and you'll find out soon enough you can't live without them. Underwear in one cube, shirts another, dirty clothes in another. It's genius and here are some of our favorites.
In a Hurry? The test winner after 13 hrs of research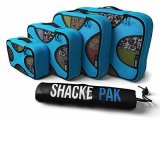 Shacke Pak 4 set
Why is it better?
Water-Resistant
Withstands wear and tear from travel
4 inch Deep Design
Laundry bag included
In a
Hurry? Editors choice: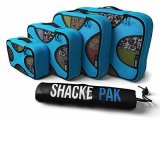 Test Winner: Shacke Pak 4 set

15
Researched Sources
11000
Reviews Considered
13
Hours Researching
18
Products Evaluated
Durability
Size
Materials
Water Resistance
Value
By Default
10 Best Packing Organizers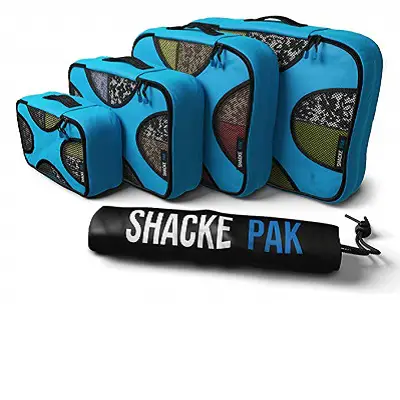 Water-Resistant
Withstands wear and tear from travel
4 inch Deep Design
Laundry bag included
This type of packing organizer is usually acquired with a single laundry bag as well as four storage cubes. The four cubes enable consumers to stay organized. For instance, you may decide to store your undergarments in the smaller cube, keep your pants in the larger cube and the remaining items that you would need for your travel in the remaining cubes.
Spacious
The cubes are estimated to be four inches deep thus providing more room for storing the items you would require for your journey.
Design
It has a nylon structure at the top that is designed in the shape of an X. the X-shape design helps in retaining the shape of the packing organizer even when the cube is not fully packed. The top of the cube is also designed with mesh parts that are visible thus allowing consumers to have a clear view of the items they carry.
Cost and Value
The durability of this product is commensurate to the price at which the product is sold in the market today. If you need a product whose quality is in line with its price then this is the packing organizer that you need. Besides the nylon material used in making the product makes it resistant to tear and wear that may be experienced during travel. The laundry bag helps you separate dirty attire from your clean clothes thus great convenience to the user.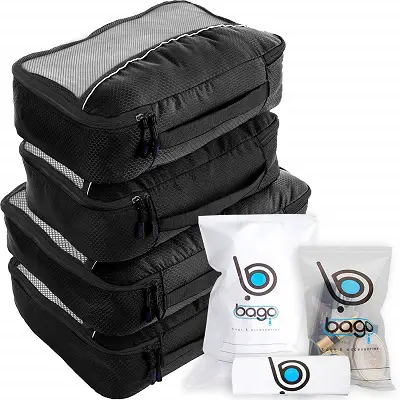 100% Money Back and Satisfaction Guarantee
Protects clothes from stains, wrinkles, and damage
Constructed with durable rip-stop honeycomb nylon fabrics
Not the most spacious product
Thousands and thousands of people who have used this type of packing organizer have greatly appreciated the value of this type of packing organizer. Acquiring this packing organizer guarantees you the greatest level of satisfaction as a consumer. Besides, if by any chance you would not be pleased by the value of this particular product you would be refunded your money in full or be provided with an alternate packing organizer that would suit your needs.
Value for your money
Other than the ten packing pieces that you would acquire to help improve your organization, you would also acquire six reusable plastic zip bags. The plastic bags would come in handy when packing liquids or items that could easily spill when kept with other items sealed and separate. The product distributors would provide you with the best service you would ever require and your money would be refunded to you when you are not pleased with the quality of the product.
Easy Use
The different cubes allow you to package your items in an organized fashion thus enabling easy retrieval of the travel stuff. You will be able to pack your items based on a number of factors such as the weather, events and travel destinations. These packing organizers can be shared with members of the family thus allowing every person to have his or her own cube to use in storing travel gear.
Cost and Value
Regardless of the price at which you would acquire the packing organizer, these storage products would enable you to save time and effort in searching for different items stored as part of your luggage more so when you are in a hurry perhaps running late for your flight. With the packing organizer, you would be able to pack your items within the shortest time possible in readiness for your journey. The packing organizers help protect your clothes from wrinkles, stains or any other forms of damage that your luggage may be subjected to during travel.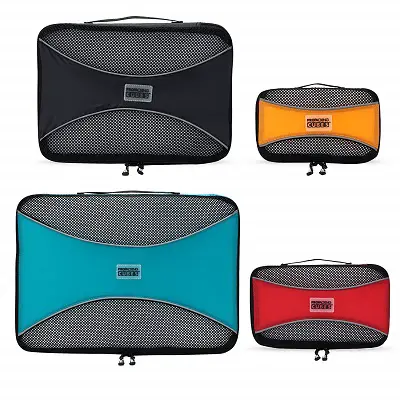 See-through mesh tops
Four cubes of different sizes
Comes in an array of color options
Lifetime warranty
Lightweight
Though durable, the sides are less sturdy
One of the primary reasons why some people prefer this type of packing organizer is that it has a set that individuals can acquire with mixed colors. The mixed colors allow consumers to rot out the right package during travel as opposed to unpacking everything in order to arrive at the package with the items that you want. The bags are made of durable nylon material.
Lightweight
The packing organizer is designed with an ultra-lightweight nylon material that makes the package easy to carry. The bag is of the highest quality and it is sold at an affordable rate.
Durable
This product is designed with the highest quality YKK zippers. It is made of a lightweight nylon material with seams that are well reinforced. This is such that despite how you pack your items you would be able to go the distance without worrying about your bag tearing due to excessive luggage and weight. The bag is well stitched with quality zippers.
Cost and Value
The different cubes acquired as part of the package enable consumers to organize their things based on their tastes and preferences. For instance, the smaller cubes can be used in packing devices or as a toiletry bag. You can also devote other cubes for carrying your dirty laundry during travel. Further, acquiring the packing organizer would give you value for your money since it has been designed to last a lifetime with quality material and zippers.
4

. Travelizer Packing Cubes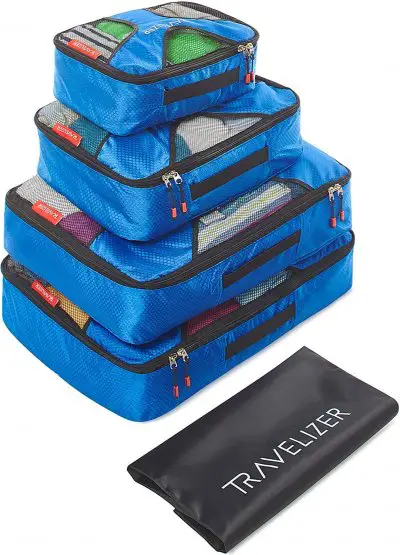 Affordable
Innumerable color options
Durable
Quality zippers
See-through mesh top
These pyramid style nice looking cubes are tough and built to fit easily inside most suitcases easily. They're durable and the colors are nice and can double as simple carriers. That means when you don't want to put them in a suitcase they have handles so they can stand on their own.
Durable
These polyester bags have a honeycomb pattern that allows you to see what inside but is made with a tough mesh, each bag also has a handle is sewn into each bag but don't worry it's tough construction so these bags will stand up to a lot of punishment. They're double stitched so that will make sure these don't fray on you when you need them most.
Multiple Sizes
We like the fact that these cases come in a few different sizes which allows you to pick the bag that's going to work best for you. It will also allow you to pick and choose what bag is going to work best for what you're packing in it.
Cost and Value
We love the cost on these, they're cheap but they're also tough and good looking and come in a number of different sizes so they're going to be exactly what you need if you want to make your next traveling adventure just a bit easier on you. We also love that it also comes with a tag-along bag that allows you to keep your dirty clothes away from your clean stuff.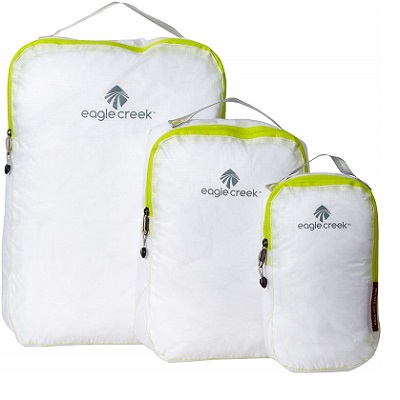 Lifetime warranty
Made of water repellent nylon
See-through mesh
Costly
Not the compression model
Eagle Creek is known to produce some of the best outdoor and travel accessories in the world, and this set of organizers is a great example of their work. The ripstop nylon is not only durable, but also very lightweight. making this a perfect choice for short trips and long trips alike.
Packing Technology
With these packing cubes, you will be able to save on a lot of space and make your travels more enjoyable. The large interior space enables consumers to store almost every item that they would require for their travels including clothes, shoes, makeup and shaving accessories among several other important travel accessories. The numerous mesh bags help consumers to organize their travel gears in separate compartments thus enabling easy access. The surfaces of the bags are made of a smooth material that would help prevent your well-ironed clothes from being creased during travel.
See-through Mesh
The see-through mesh of the packing pockets is very convenient and enables you to easily locate and retrieve items from your luggage. Further, the mesh design allows security personnel at the airport to easily see through the contents of your luggage thus enabling quick checks at the airport, which great when you're in a hurry!
Cost and Value
Before you go out and spend your hard-earned money on a product, it is important that you consider whether it will give you value for your money or not. Reading reviews is a great way to get more information about the item. The fact that this particular packing organizer has a lifetime warranty is a clear indication of the fact that the product is durable and made of the best quality materials. As such, whenever consumers develop concerns about the quality of this particular product they would be able to acquire a suitable replacement for the product with no questions asked at any given point in time.
6

. TripDock Packing Cubes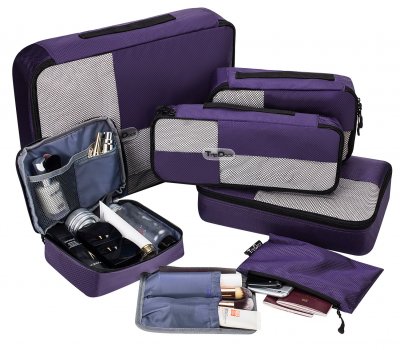 Set of 6 bags
Easy Pull Zippers
Webbing Handle
Lifetime Warranty
Quality isn't as High as Advertised
This is a great 6 pack of traveling cubes and they're just what you need to keep your traveling gear all organized and ready to use whenever you need it. You have a number of different sizes and there's a toiletry bag included. The construction is sturdy and comes with easy to pull zippers and a tough handle that will take a lot of punishment.
6 Different Sizes
This set comes with all different kinds of sizes of the bag including a toiletry bag and an electronic accessories bag, which will allow you to keep all of your stuff separate and allow you to put everything safely into bigger pieces of luggage.
Durable
The bags are made of high-quality polyester and are way durable so feel free to toss them around. The stitching ensures that these bags will stick around and the zippers and webbing handles and open mesh design will allow you to either pack them directly into a suitcase or carry them independently.
Cost and Value
You really can't beat the price on these packing cubes. They're cheap but incredibly sturdy and they won't fall apart so for the money this is one of those bags you might not be able to pass up. The open mesh design on the inside provides further compartmentalization of the thing you put in the bag. And they also come with a lifetime warranty against defects and workmanship.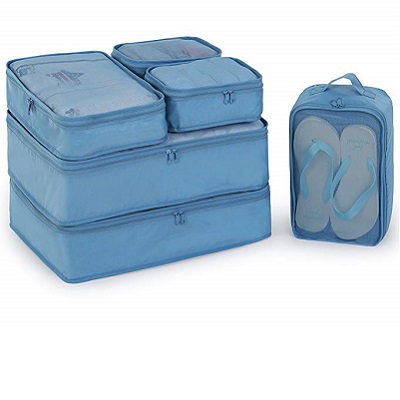 Double Stitching
Large interior
Compression packing cubes
Double-Layer Shoe Bag
This is a new version of the double-stitched packing organizer that comes with an alternate cube for storing your footwear. The best way to take care of this type of packing organizer is by hand washing the cubes in cold water. You are not allowed to dry clean, bleach or iron these products.
Multifunctional
The cubes come in different sizes that can be used for different purposes. The interior segments of the cubes are large enough to fit almost all items that individuals would require for travel.
Well-crafted
The bags are made of thick and high-quality nylon and fabric material. The zippers are two way and easy to open and close. The edges of the bags are well stitched thus enhancing their durability.
Cost and Value
These packing cubes would enable you to stay organized thus avoiding the fatigue of having to unpack and pack your stuff when looking for particular items. The packing organizer has an extra cube that can be used as a storage point for sandals and sneakers.
8

. Mossio 7 Set Packing Cubes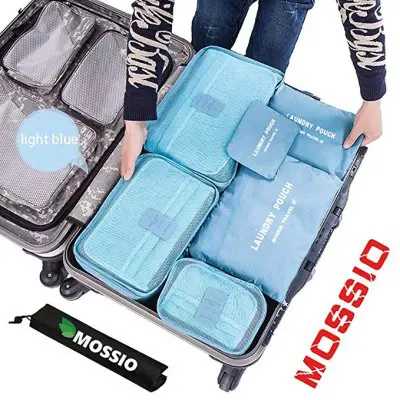 7 Bags
Shot Bag Included
Water-Resistant
Tough Construction
We simply love the Mossio Packing Cubes. Not only are there 7 different packing cubes here but a shoe bag comes along with it. They're designed to fit nicely into a suitcase but they also work really well as simple bags that will do well as a simple day trip case or a stand-alone kit for toiletries. These are also made of tough nylon material and the construct will stand up to the toughest use.
7 Bags
There's a lot to go into here 7 different bags and a shoe container will make sure you've got somewhere to put everything.
High-Quality Construction
Nylon construction, sturdy zippers, and heavy stitching ensure that these bags will stay around for a long time.
Cost and Value
These bags are some of the cheapest on the list. And they're a great bargain considering how much you get with this unique set by Mossio.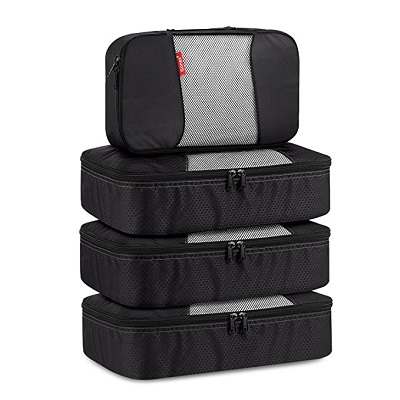 Affordable
Convenient
Durable
See-through top
The bags come in varied sizes and colors thus allowing users a wide range of options to choose based on their tastes and preferences. With this packing organizer, you rest assured of increased satisfaction with the product. Besides, clients who do not find this product pleasing or those who find the product less satisfactory have the option of taking back the product to acquire their money back in full. The product has a one-year warranty, a period within which you could request for a change of product or a refund in cases whereby you find the packing organizer less satisfactory.
Material
The bags are made of durable nylon material, which makes packing luggage much easy for the user. The material is lightweight and long-lasting. The storage cubes help in keeping the suitcase organized thus making items stored in the suitcase easy to find, thus great convenience for the user.
Convenient zipper and handle
Two-way zippers that make the bags easy and fast to open and close. The webbing handle is convenient as it enables the easy carrying of the bag from one point to another.
Cost and Value
The bags have a see-through top cover that enables consumers to easily locate items in the shortest time possible. The level of organization enabled by the packing bags makes traveling easy and much convenient for any consumer even in cases whereby individuals carry numerous travel gear. Therefore, if you need value for your money at any point in time then this is the packing organizer to acquire.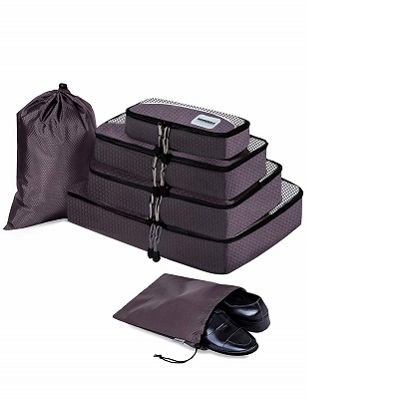 Durable
Lightweight
Convenient
Sturdy
A little overpriced though
The level of organization brought forth by these types of packing organizers retains items at an intact position so that you will not have clothes shifting position when traveling. As such, your clothes would stay tidy and neatly ironed in the pockets within which the clothes are kept. This packing organizer is a smart choice for any traveler. Therefore, if you have not acquired one, it is high time you obtained this particular brand for your own convenience.
Design
The packing organizers make packing in preparation for a journey a very easy and fast process. The mesh design makes it easy for consumers to have a clear view of the items found inside the bag thus enabling easy location and retrieval of items when required. The six-piece packing compartments enable consumers to organize their items in a manner that would make the travel gears easy to retrieve when required. The packing bags also enable maximum utilization of the space inside the suitcase or the backpack within which the packing organizers are fitted.
Lightweight
The nylon material used in designing the packing organizer is of the highest quality and lightweight. The quality of the nylon material makes the packing organizer resistance against tear and wear and at the same time waterproof. This is so that regardless of the weather condition within the areas you would be traveling through, you would not have to worry about the ordeal of traveling with items that are soaking wet.
Cost and Value
The bags are made of strong lightweight nylon material that is reinforced at the edges to improve the bag's resistance against tear and wear. The bags are also reinforced with strong YKK zippers that help keep items intact within the storage pockets. The sturdiness of this travel accessory is one thing that makes it a must-have for any one consumer.
Criteria Used for Evaluation

Durability
Zippers coming off your travel-packing organizer can be a very bad experience for any traveler. The packing organizer that you acquire at any given point in time should be one that is sturdy and well made so that it would remain intact even when it is misused more so when the packing organizer has been over-packed.
In as much as the mesh design was developed in order to do away with odor, moisture and to enhance visibility, consumers should always ensure that this part of the packing organizer is made of a tough material that is of the highest quality. This is so that you would not have to deal with tear and wear cases in situations whereby the mesh segments of the bag come into contact with sharp objects such as nails and clothe zippers.

Size
Often individuals deduct items from their luggage to make things lighter in readiness for travel. However, with the inception of the packing organizers, everything became much easier for travelers. As long as you are well organized, you would be able to squeeze in most items as part of your luggage without feeling the pressure of having so many things to carry. A suitable small packing organizer should weigh at least 1 ounce.
However, the large packing organizers should weigh at most 5 ounces. Considering the size of the packing organizer is important more so when selecting a travel backpack that you intend to use for your family travels in which case you would select a large packing organizer.

Materials
Most packing organizers that are available in the market today are made of either polyester or nylon material. However, a few types of packing organizers are made of PVC material. The packing organizers that are made of PVC material are usually waterproof. The packing organizers made of nylon are durable and appealing to the eye based on how it has been designed.
Given the fact that consumers would always want to access their items from the bag when traveling, there would be friction. Subsequently, it is important that a consumer ensure that the packing organizers they acquire that would be made of fabric are light and sturdy. A lightweight and sturdy backpack material would help in ensuring that the bag does not cave in when completely packed with traveling gear. The sturdiness of the packing organizer helps in ensuring that your stuff stays in place at all times and the clothes you ironed stay ironed all the way regardless of the distance you travel.

Water Resistance
Acquiring a packing organizer that is waterproof would be an added advantage for any consumer. You may acquire a packing organizer that is water-resistant though it is important that you go for the packing organizer that is completely water-resistant if your budget allows it. In addition, you should acquire a packing organizer with a mesh design, as it would help you get rid of odor and moisture that may accumulate in the packing organizer. Acquiring a packing organizer with a handle would be an added advantage to the consumer more so in situations whereby individuals would be required to lift their packaged items from one point to another.

Value
Although the variance in the price of the items listed above may not be much, such variances in price do matter when it comes to selecting the best type of packing organizer. The more expensive a brand is, the better its quality. Nevertheless, at any given moment, you should make sure that the packing organizer that you select is one that you can afford as well as a product that would meet your travel needs.
It is undoubted that the packing organizers would help consumers stay organized and in control. With the packing organizers in your possession, you would be able to learn how to be organized with your stuff. This is such that even the laziest of people would slowly adopt the practice of organizing their stuff in a nice and presentable manner.
Expert Interviews & Opinions
Most Important Criteria
(According to our experts opinion)
Experts Opinion
Editors Opinion
Users Opinion
By Default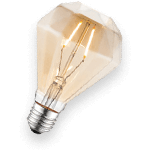 Stay Organized!
Most people may be wondering whether acquiring a packing organizer is worth their money and time. In such a case, a packing organizer is an invaluable resource to any person more so individuals who often travel from place to place. A packing organizer would not only help you to stay organized but it would also enable you to easily access different items without disrupting everything in your travel bag.
What Should I Look For?
The best types of packing organizers are the ones that would enable you as a consumer to maximize efficiency and at the same time minimize effort. You should acquire a packing organizer that would help you keep your clothes wrinkle-free and compact all through your travels.
Save Your Backpack
The backpack you have in your possession may not be waterproof. However, that does not mean that you have to throw it away just because it is not water-resistant. Just acquire a water-resistant packing organizer to place your bag inside and you will be set. The packing organizers provide users with an easy time to package and unpack their items.
Other Factors to Consider

Bottom Line
The list of packing organizers that we have provided in this review is as a result of extensive research conducted in order to help you find it easy to select the best packing organizers you can ever wish for that are available in the current market.
The review outlines the exceptional features that we thought would be useful to consumers when it comes to deciding on the packing organizer that would serve the consumer's needs. Whether you would be buying these products for your own personal use or if the purchase you make is for a friend or a family member, the information that you would attain in this review would go a long way to enlighten you regarding the packing organizer that would be best for your travels.
Frequently Asked Questions
q:

Does single stitching really matter?

a:

Depending on the quality of the material used in designing the bag, the number of stitches on a bag plays a very significant role in determining the quality of the bag. Stitches also help in determining how long the bag would last. In any case, the bags that are of the highest quality and resistant against tear and wear are the ones that have double stitches. The double stitches play a significant role in holding together different segments of the bag so that even if the bag is overstuffed with items the zippers would not wear off and neither would the mesh wear off. If you would be able to acquire a double stitched bag the better.
q:

What is the best strategy you can use to clean up the packing organizers?

a:

If you have to clean up the packing organizers, it is best that you use cold water to do the cleaning. You should never use bleach at any given point in time, as bleach would interfere with the quality of your bag material.
q:

Which is the best material you should look for in acquiring a packing organizer?

a:

The best materials that any consumer would be required to look for in the process of acquiring a new packing organizer is high-quality fabric or nylon material. However, you would be able to tell the quality of the material used in constructing the packing organizer based on the warranty duration and its price. Items with a lifetime warranty are often made with the highest quality material. In most cases, products acquired at a higher price than other products of a similar kind are usually considered to be of the highest quality as well.
q:

How would I be able to tell that a particular packing organizer is durable?

a:

One way through which you could determine the durability of a packing organizer is by looking at the stitches at the attached points of the bag. Edges with double stitches indicate durability. The material used in designing the product would also help in determining its durability. Bags made of high-quality nylon and fabric material are considered more durable.
Subscribe to our Newsletter