Deuter Aircontact Lite 65+10 Backpack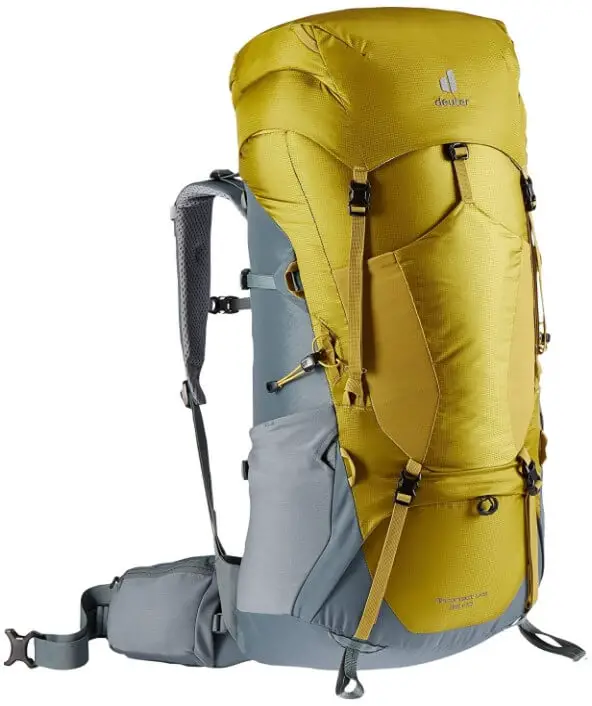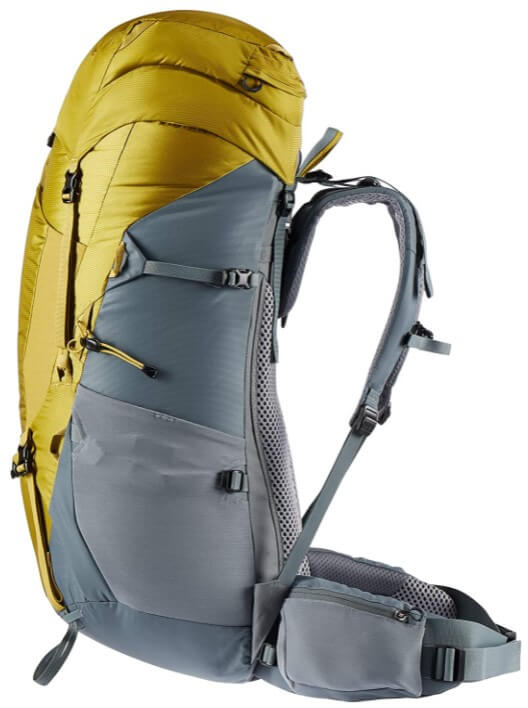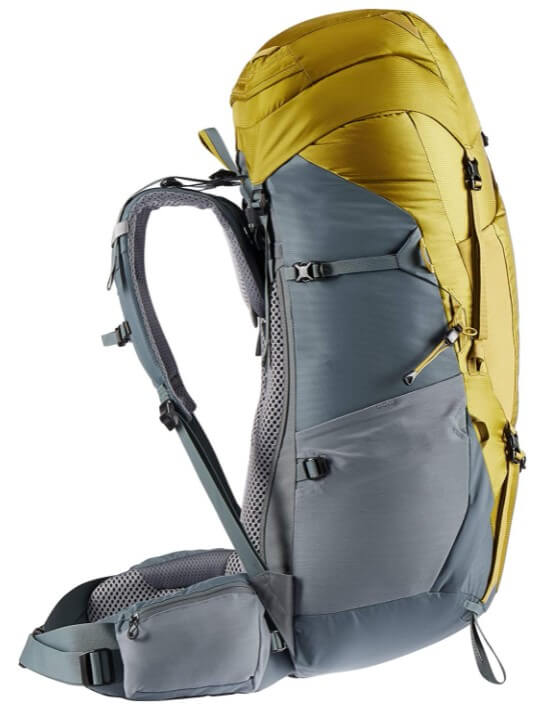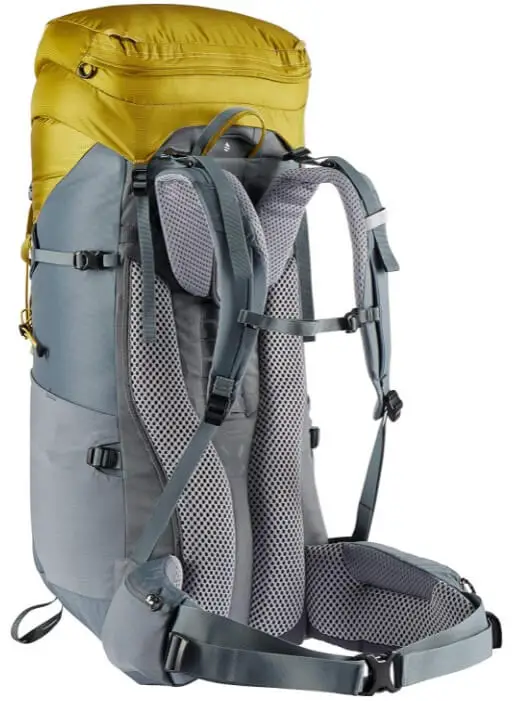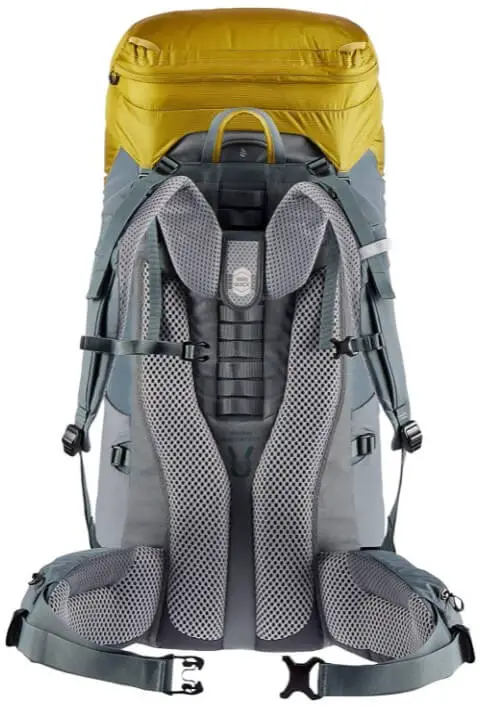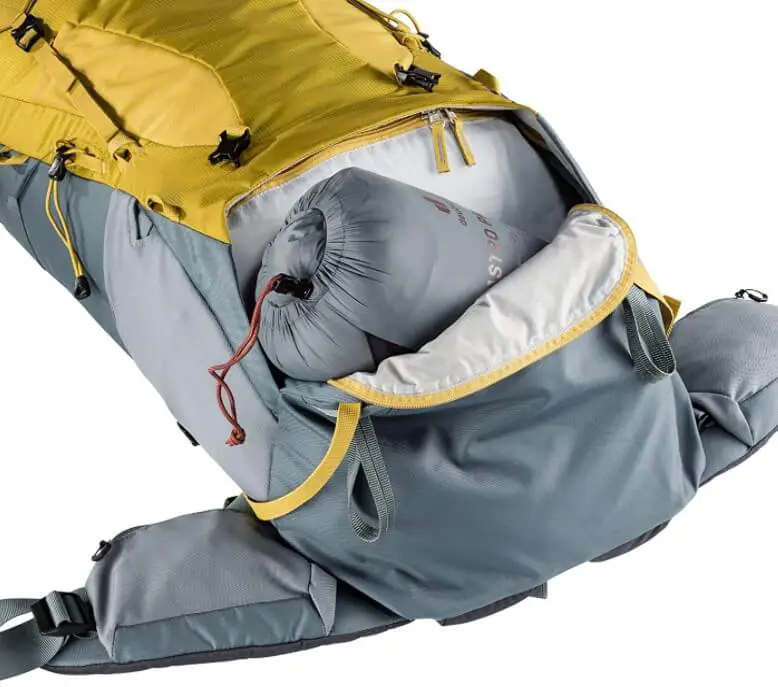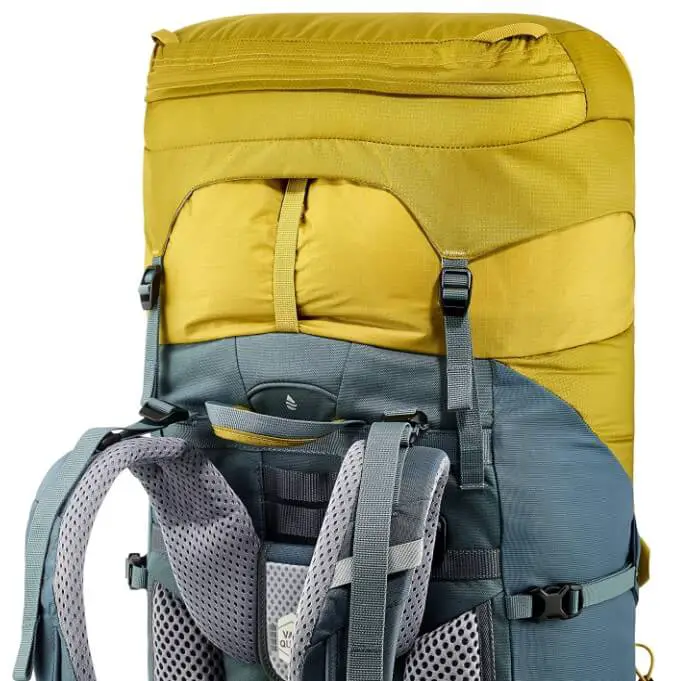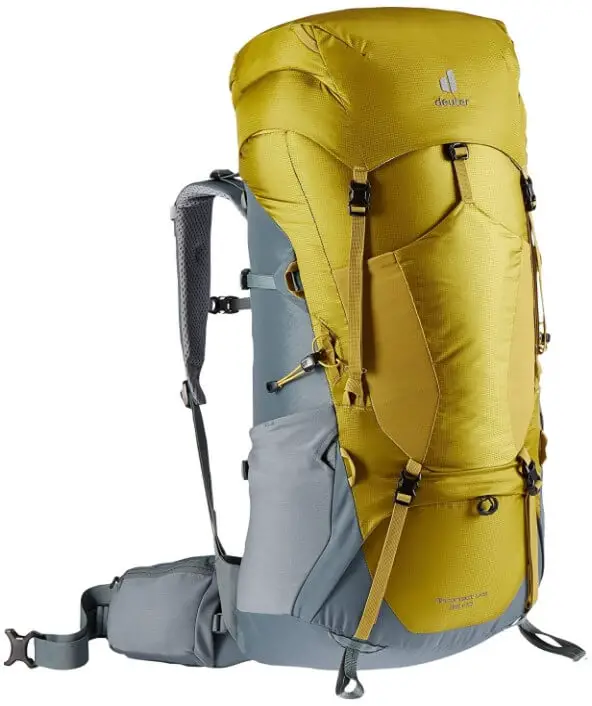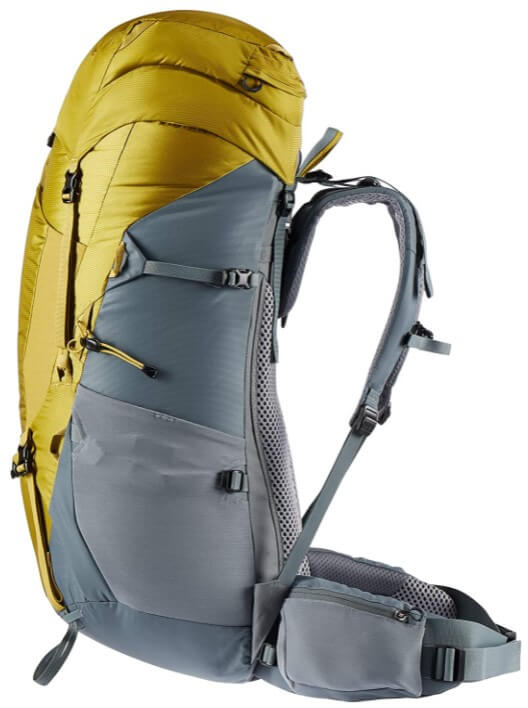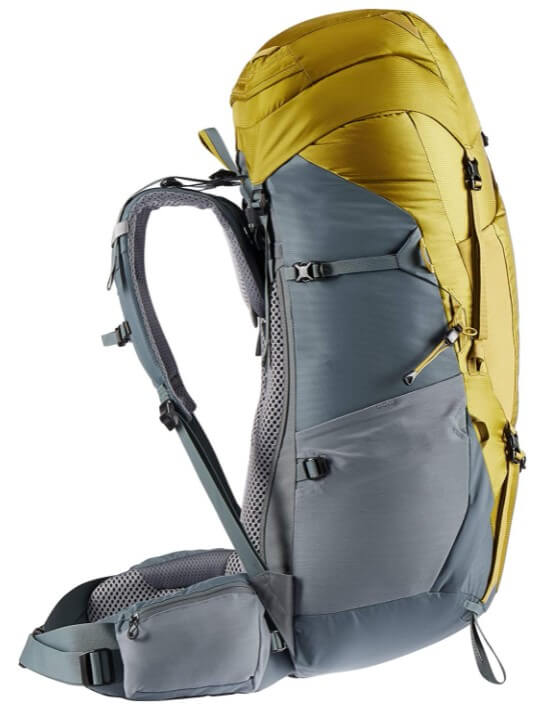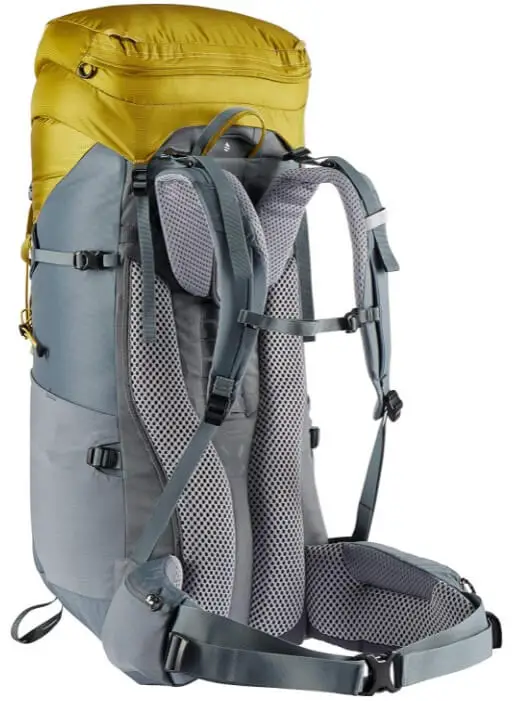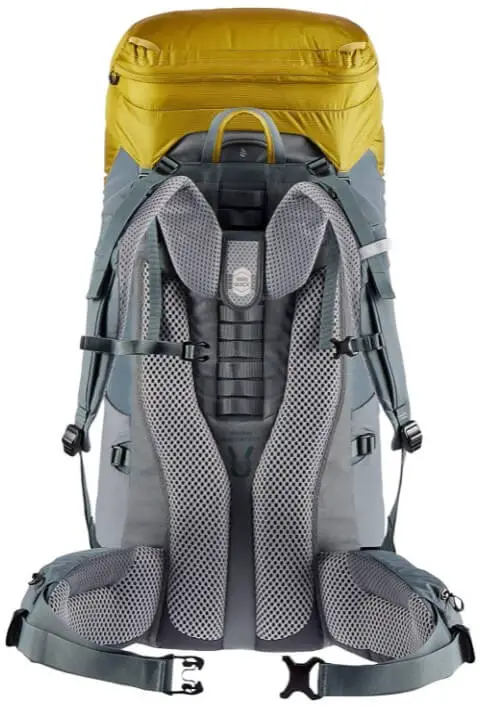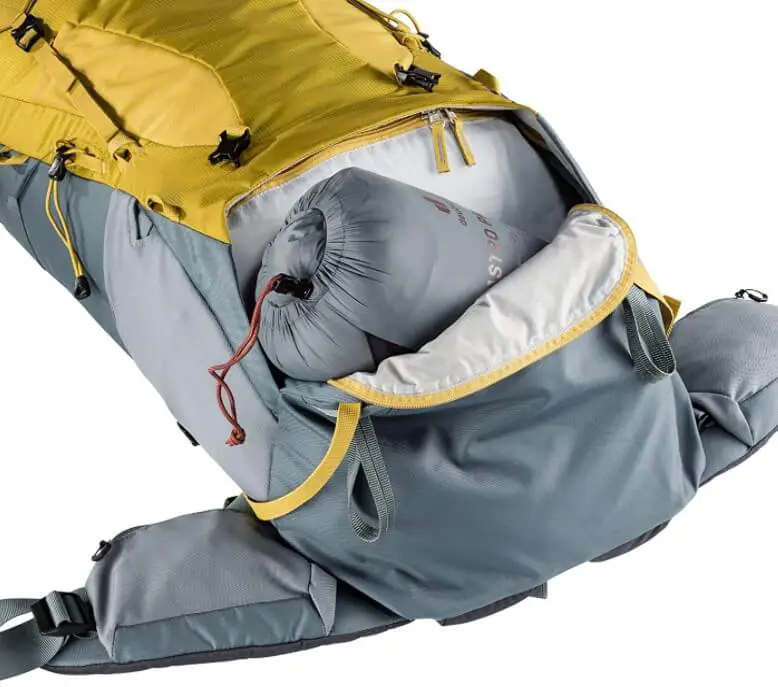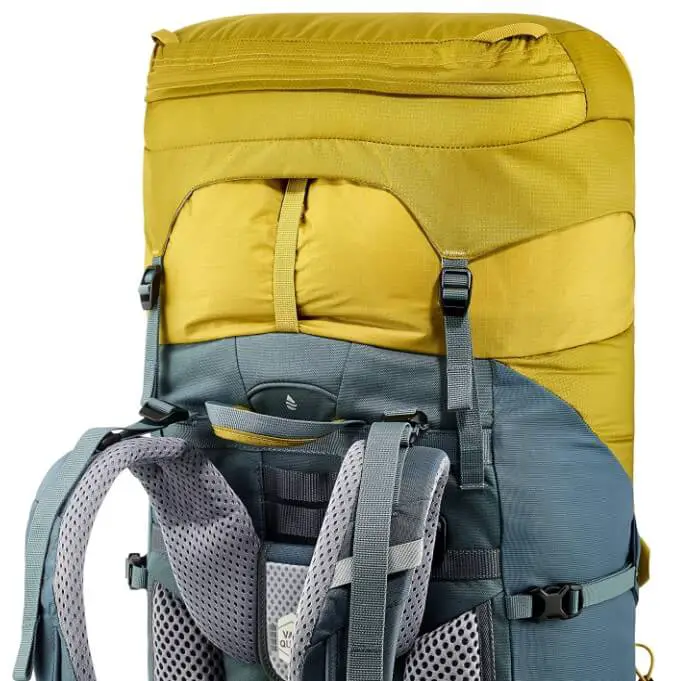 Our Conclusion
The Deuter Aircontact Lite 65=10 Backpack has a relatively basic user friendly design with ample padding, a robust suspension and durability.

These are good for a wide range of uses, backpacking, trekking trails, warm weather treks in mountain terrains. This is the type of pack which offers versatile use, even useful for hauling gear during international travel.

Durability and carrying capacity are synonymous for this model and the above average price tag suggests a good long term investment.
Pros & Cons
Some users would like more pockets
Key Features
Key Features
Snap Shot


Lock hip fins

Two mesh water bottle pouches

Y design Aluminum frame

Large Stretch mesh pocket

Hip belt pockets with zipper

Detachable lid

Sleeping bag compartment

Air-contact Lite back system (ventilation)

Vari Quick adjustable (for Torso adjustment up to 10 inches)

Capacity: easily up to 55 pounds

Weight: 4.4 pounds

Good For:

Alpine/mountains (moderate weather)
Backpacking (including international travel)
Trekking Trails
Camping

FIT and Adjustability

This model has good useful adjustability with vertical adjustment up to ten inches, much more than many comparative options. The hip belt is not adjustable, it is a long strap design and user feed back indicates it works.

Adjustability is really user friendly, a Velcro tab which goes through two loops and makes adjusting very easy.

Ease of Use and Features

Though this model does not have a broad range of features, the makers have designed in the most useful options. For many users this is enough.

A designed in beaver-tail pockets will stretch to carry awkward shaped gear or items you want to carry and quickly access. Another useful feature is the hip pocket which is a mesh construction and fine for carrying small items up to the size of a phone. On either side of the hip-belt you get two stretch pockets for carrying bottles and these are functionally good.

The pack does include an ice axe attachment point, some users have questioned why it means that the attached axe is facing to the rear. One large zip pocket is designed into the top of the pack, nice for carrying items you need to get at quickly. Access to this pocket is via a side entrance. Beneath the lid is a small zip pocket which works nicely for carrying keys or other small kit. The lid of this back is removable.

Comfort plus Suspension

The pack is comfortable and offers versatile use. The designed in padding is soft enough to shape to your particular body outline. The way the padding shapes to your body does aid with weight distribution for the hips and shoulders. The soft padding is a good feature but users say when carrying a lot of weight over 45 pounds, the level of comfort can be challenged.

Carrying less than 45 pounds and you feel the positive benefits for this style of soft padding for weight distribution. The belt and shoulder straps are a soft comfortable fabric though some users have mentioned they feel warm at times. Breathability could be better.

The suspension is strong and easily haul's loads up to 50 pounds comfortably. The frame is aluminum and a Y shape design with a plastic sheet backing to give protection from gear stashed into the pack.

Weight

This model is 4.4 pounds and not light and this is due to the use of durable materials, the pack size and carrying capability.

The fabric used to construct the pack is thick and durable and used for ensuring durable longevity. it is resistive to tearing and scuffing and built to last. Able to withstand tough weather environments while carrying heavy loads.

Value for money

This model will give a high carrying capacity and with durability in mind it is made with quality tough materials. this pack is a long term investment designed for regular use.

This model is not packed with the range of features that can be found in other large packs, it is standard and certainly very functional. User feed back is in the majority very positive about the good performance.

The price tag sits just slightly above a mid range cost and does offer value for money.
Verdict
The Deuter Aircontact Lite 65+10 offers versatility, reliability, carrying capacity and long term durability.

Good for trails/back country, Alpine/mountains in moderate weather and international travel. This model does not have all the extra feature types present in other comparative sized packs. It does perform well enough for positive user feedback.

This pack is a good long term investment with a level or performance and durability which serves for reliable regular use. A good pack to add to your gear if you are looking to carry heavy loads.
Comparison to Previous Models
This model offers the basics when it comes down to features.
If you are looking for more features along with carrying capacity Deuter offers a nice range of comparative backpacks.
Other brands also offer nice comparative options such as the Gregory Mountain Baltoro 65 Backpack. This model does focus on use in the mountains and has all the extra features that a hiker could want.
Comparative Snap Shot
Response A3 Suspension: Auto Angle Adjust for hip-belt and shoulder harness
3D Air Hip-Belt AND Shoulder Harness
Multi-density LifeSpan EVA
3D AIR mesh
Wishbone frame (Aluminum)
Matrix Ventilated Back Panel
Comfort Grip back padding
Fitted Rain Cover
Weather shield hip belt pocket (Zipper System)
Quick stow system for sunglasses
Side Winder Bottle holster
Stretch Mesh Side Pocket
Dual front Zippered Pockets
Double Barrel Lid
Sleeping Bag Compartment (Zip Fastener)
Removable Compression Straps
Solar Panel Lash Points
Weight: 4.65 Pounds

Subscribe to our Newsletter